It wasn't quite the fairytale morning that the host nation of Bosnia and Herzegovina were hoping for as they will not see any representatives in the final block on day one of the U23 European Championships 2022, however, there were plenty of surprises and early exits for world-class athletes including Florentina IVANESCU (ROU) who took 5th place in the senior world championships in Tashkent. Anything can happen in judo.
-48kg
Sila ERSIN (TUR) is becoming a known name on the circuit, already this year in Sarajevo we saw her in the final block of the European Open but she was unlucky, not only did she face team mate and eventual gold medallist Gulkader SENTURK in her semi final, but also in her bronze medal contest it was an all-Turkish bout against Merve AZAK, in the end she took 5th place. Again in the Junior European Championships she faced Azak in an incredible final but was forced to settle for silver.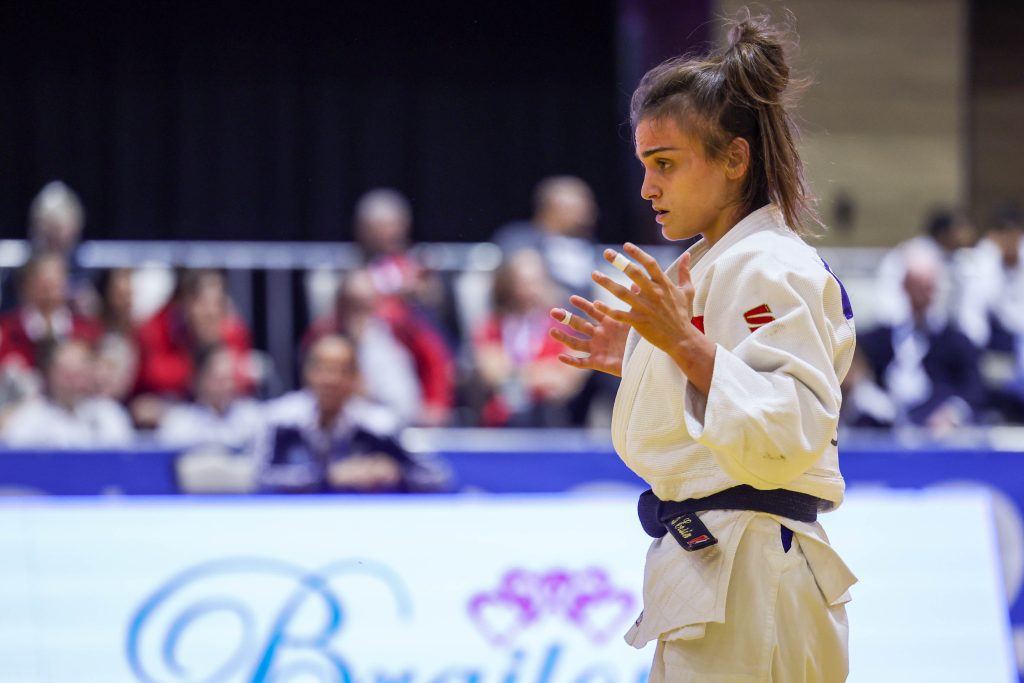 Today she will be much more motivated after defeating the 2021 U23 silver medallist, Ramila ALIYEVA (AZE) with a beautiful uchi mata in golden score. Now this golden score didn't quite contend with the following -48kg semi final between EYOF silver medallist Konul ALIYEVA (AZE) and Raquel BRITO (POR). The pair went toe to toe for 12 minutes and 50 seconds, with the first shido awarded in 7 minutes of golden score. It was an almighty battle but eventually a fast twitch from Aliyeva saw her take her place in the final with a ko uchi.
-60kg
Incredibly, the final of the -60kg category will be an all-Azerbaijan affair. The first finalist is dark horse Kanan ISMAYILOV (AZE). The 20 year-old has only one result prior to this tournament, a silver medal from the Celje-Podcetrtek Senior European Cup this year but demolished his opponents during todays preliminaries, and again against Alexandru MATEI (ROU) executed a stunning ippon scoring seoi nage. The team mate meeting him is Nazir TALIBOV (AZE). Once again it is a fairytale story, with no competitions since 2018, Talibov returned this year collecting medals in senior European cups and Open tournaments.
Though it can be tough when there is a national head to head, we hope for some explosive action in the final block.
-52kg
Annika WURFEL (GER) was looking strong today, the 2019 U23 bronze medallist has since gone on to take senior medals, both on the European tour and IJF tour and took on Ariane TORO SOLER (ESP) in the semi final. Both scored in just over one minute, then with still a minute and a half left on the clock TORO attacked with a ko uchi to secure her place in the final, having managed to conserve most of her energy.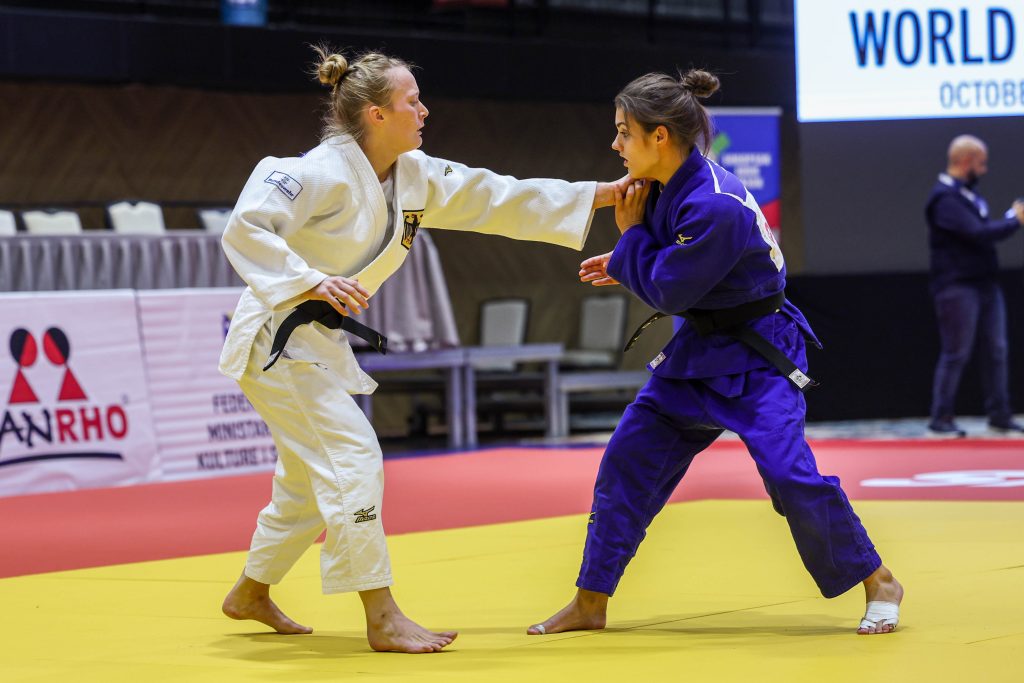 Next up was Leonie GONZALEZ (FRA) and GYERTYAS Rosa (HUN) who endured a tiring golden score but once again the Hungarian pulled through in ne waza, applying shime waza for the win. Earlier this year Gyertyas took gold in the Celje-Podcetrtek Senior European Cup and placed fifth in the junior continental championships but today she is a finalist.
-66kg
2021 junior European champion Maxime GOBERT (FRA) has been on fire today and continued his dominance against Leonardo VALERIANI (ITA) in the -66kg semi final. A slick shime waza took the 2021 junior world bronze medallist in to his first U23 European final. It could have been an all-French final but unfortunately Orlando CAZORLA threw away his opportunity by bridging to avoid a strong attack from Portugal Grand Prix silver medallist Freddy WAIZENEGGER (SUI).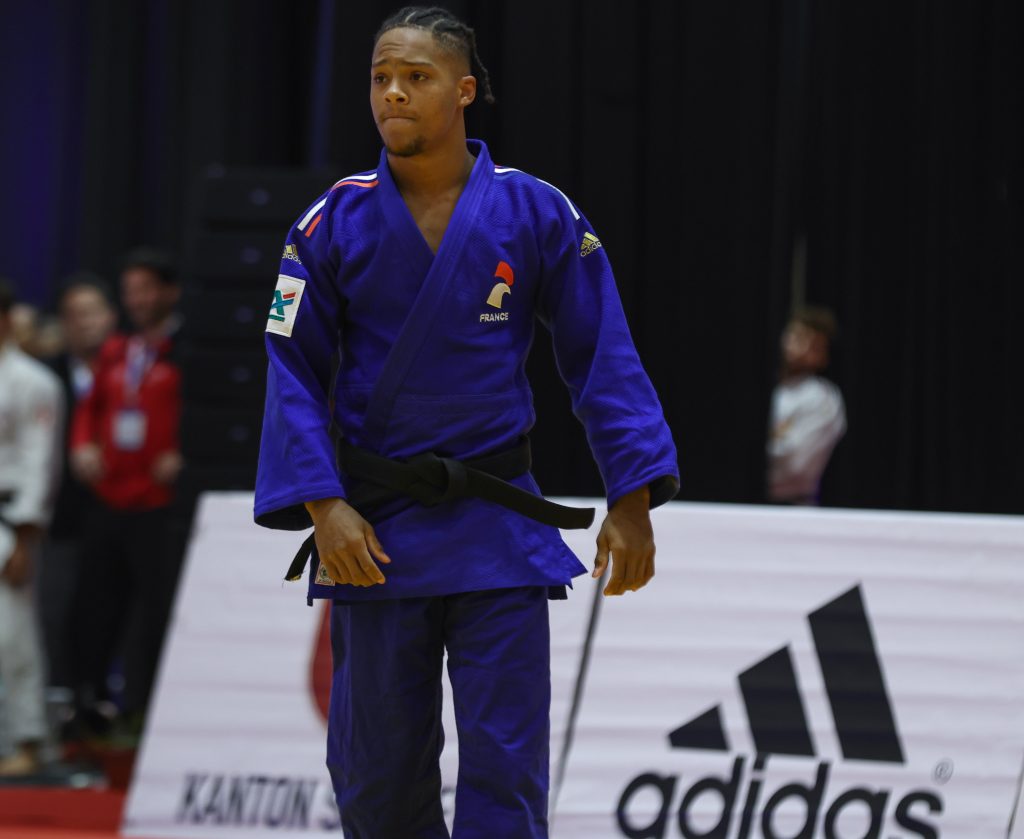 -57kg
Recent medallist in the Abu Dhabi Grand Slam, Marica PERISIC (SRB) was a strong favourite as the number one seed today. In 2020 she took an U23 bronze but like many she has developed a lot since her earlier achievements as a result of her senior level experience. Today she demonstrated that against Adriana RODRIGUEZ SALVADOR (ESP), a tight seoi nage earned her a waza ari and she transitioned directly in to osae komi for the win.
In the opening rounds, Hasret BOZKURT (TUR) caused major upset by defeating the defending U23 champion, Seija BALLHAUS and she continued her hostile takeover, then with a final hit, scored ippon with ura nage in only 15 seconds against Anastasiia CHYZHEVSKA (UKR) in the following semi final.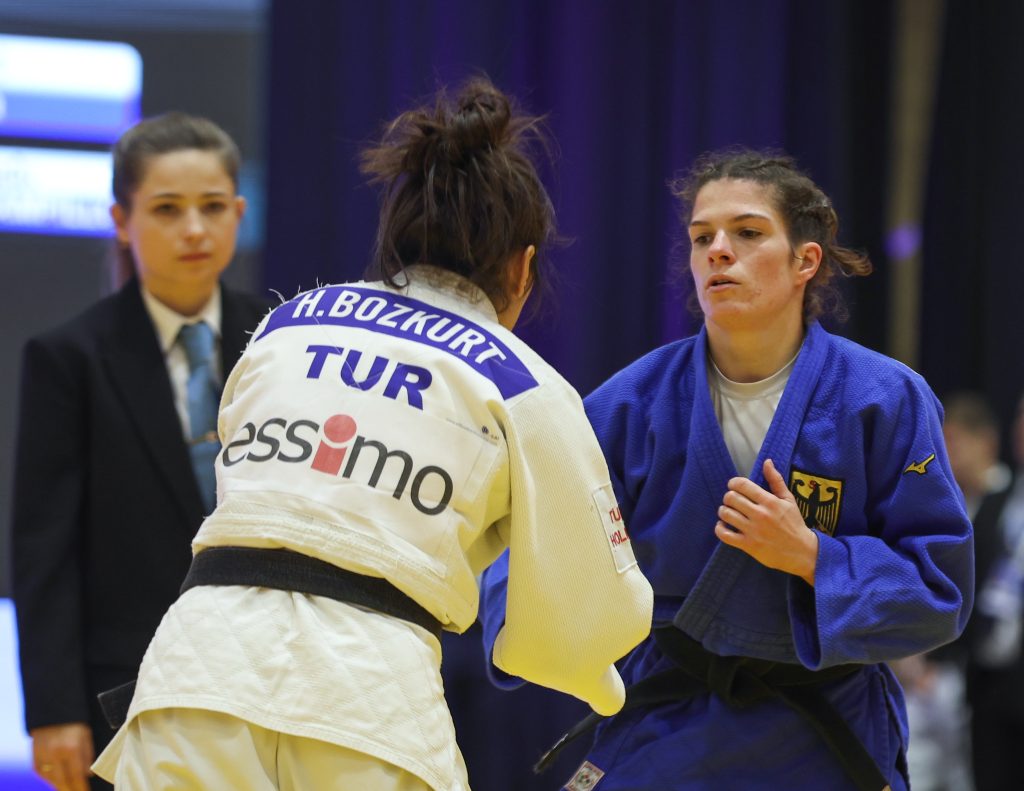 Both Perisic and Bozkurt are aggressive competitors so we can expect fireworks from these finalists.
-73kg
The French continued celebrating their male finalists as Portugal Grand Prix bronze medallist Joan-Benjamin GABA (FRA) delivered with a maki komi against Koen HEG of the Netherlands. Meeting him there after a drama-fuelled semi final against Moldova's Adil OSMANOV is the senior European bronze medallist, Mark HRISTOV (BUL). During this semi final, favour looked to be going with Osmanov, especially as Hristov started collecting shidos, then in a movement that you'd miss if you blinked, the Bulgarian scored ippon. It was contested and deliberated by the refereeing head table as the Moldovan team also tried to claim a score but in the end, the win was for Bulgaria.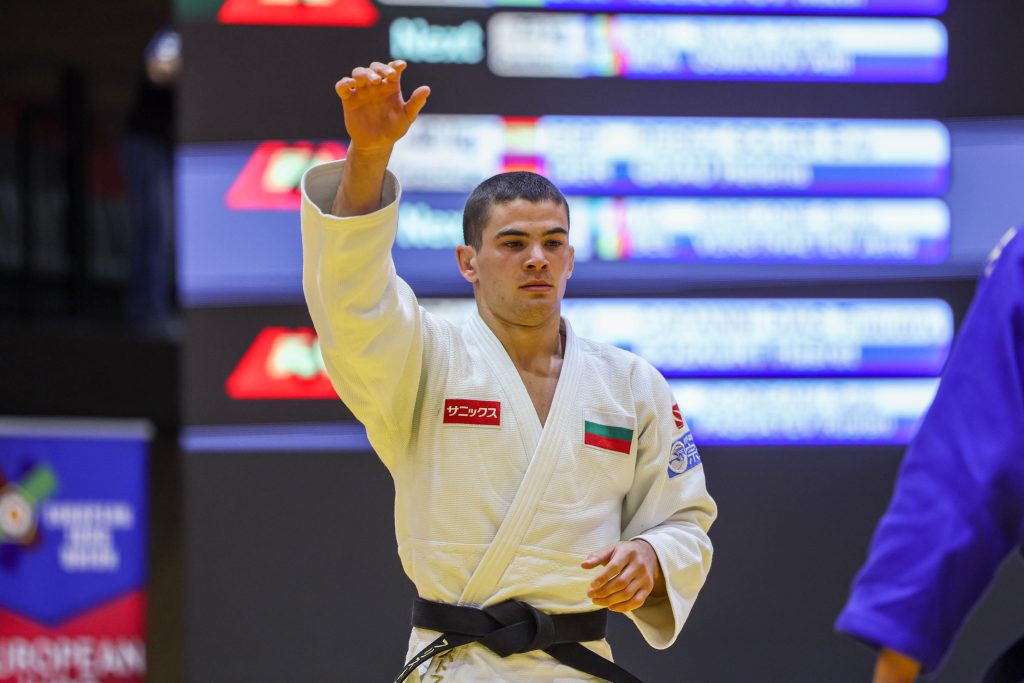 -63kg
Annabelle WINZIG (GER) was the first to take her place on day one of the U23 European championships 2022, but her day is not over. Antonietta PALUMBO (ITA) was the youngest of the -63 semi finalists at only 19 years old and has significantly less results and experience than her peers but her impressive today performance still leaves her with a chance for bronze. Last year, Winzig took the silver medal in Budapest and she is determined to top the podium this year, especially given that she has silver medals at cadet and junior level too.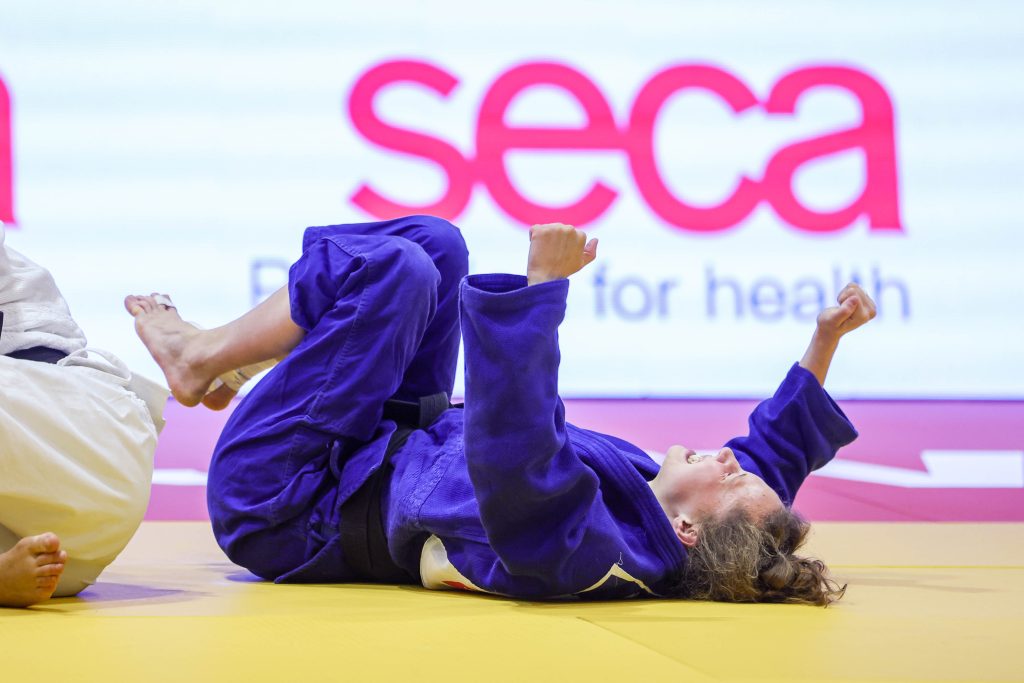 Facing the German is senior European silver medallist Laura FAZLIU (KOS) who defeated VARGA Brigitta (HUN) in her semi final with uchi mata. She is also a holder of an U23 medal but it is a bronze from 2020 and it is safe to say she came come on leaps and bounds since then. Her performance on the senior level proves just this, but who will take the final gold on day one?
The final block starts soon at 16:00, watch at live.ijf.org.
Judoka
Author: Thea Cowen
---