Kseniya DANILOVICH (BLR) -52kg, wowed the home crowd with her aggressive and calculating judo on the first day of the European Judo Open in Minsk, Belarus. Although DANILOVICH did not have the most successful start to the year at the European Open in Warsaw, she has certainly made a point to succeed this time around.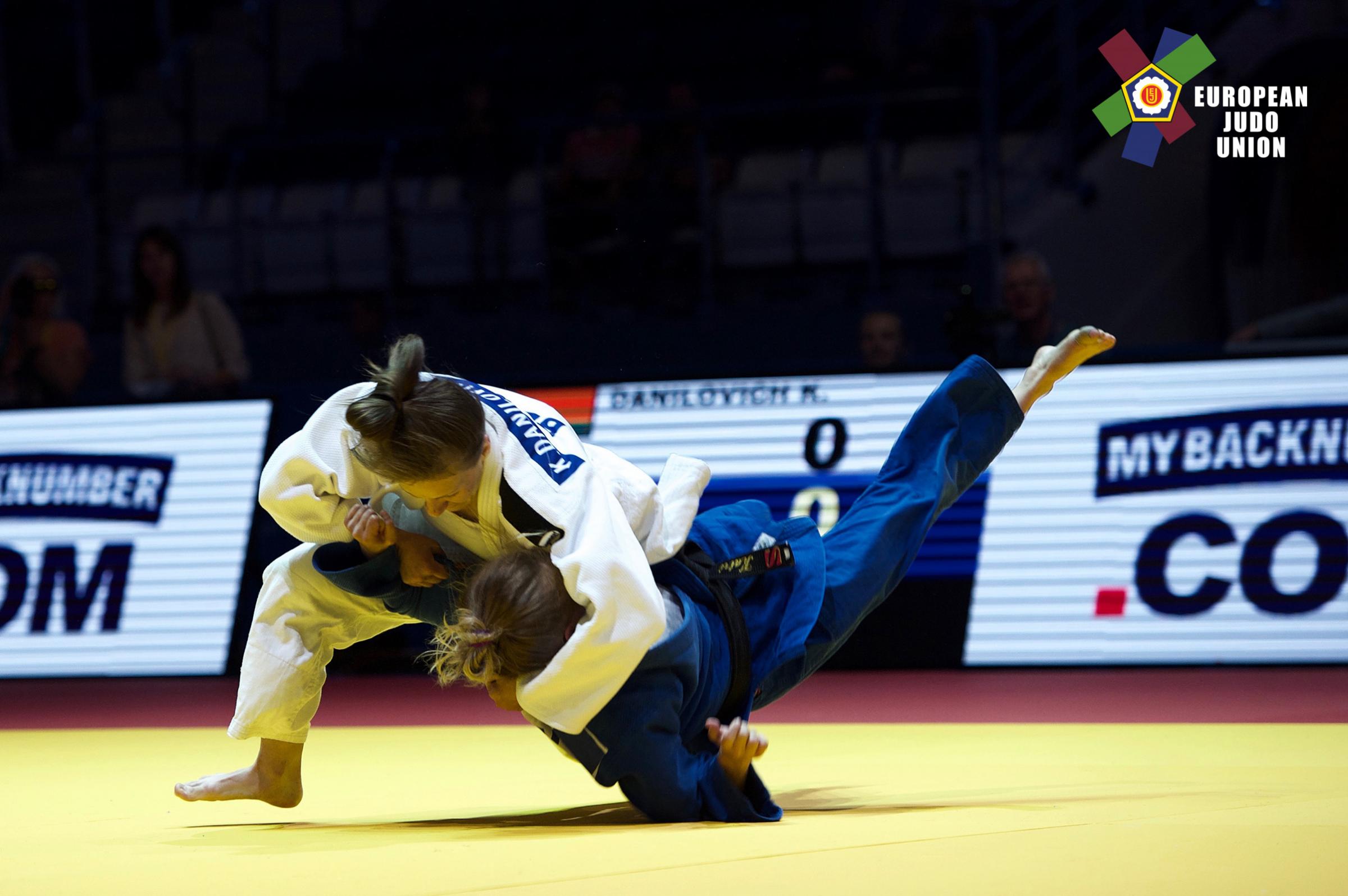 A bye in the first round brought her straight to the second round contest against Nathalie ROUVIERE of Germany. The match went as planned for the Belarusian, winning her first match by ippon leading her to the semi final against the tough Mariam JANASHVILI (GEO). An anxious audience watched on as they started on level ground but little by little, the Georgian Junior World silver medallist lost her footing and soon found herself on the receiving end of a perfect okuri ashi barai for ippon.
DANILOVICH finished her day with a spectacular harai goshi counter attack for ippon. Looking confident against Katri KAKKO (FIN) throughout the final contest, she made her strategy against her left handed opponent one that could not have been better executed.
---

There was success to be had beyond the home nation, with incredible performances from both Aram GRIGORYAN (RUS) in the -66kg category and Lubjana PIOVESANA (GBR) competing in the -63kg category.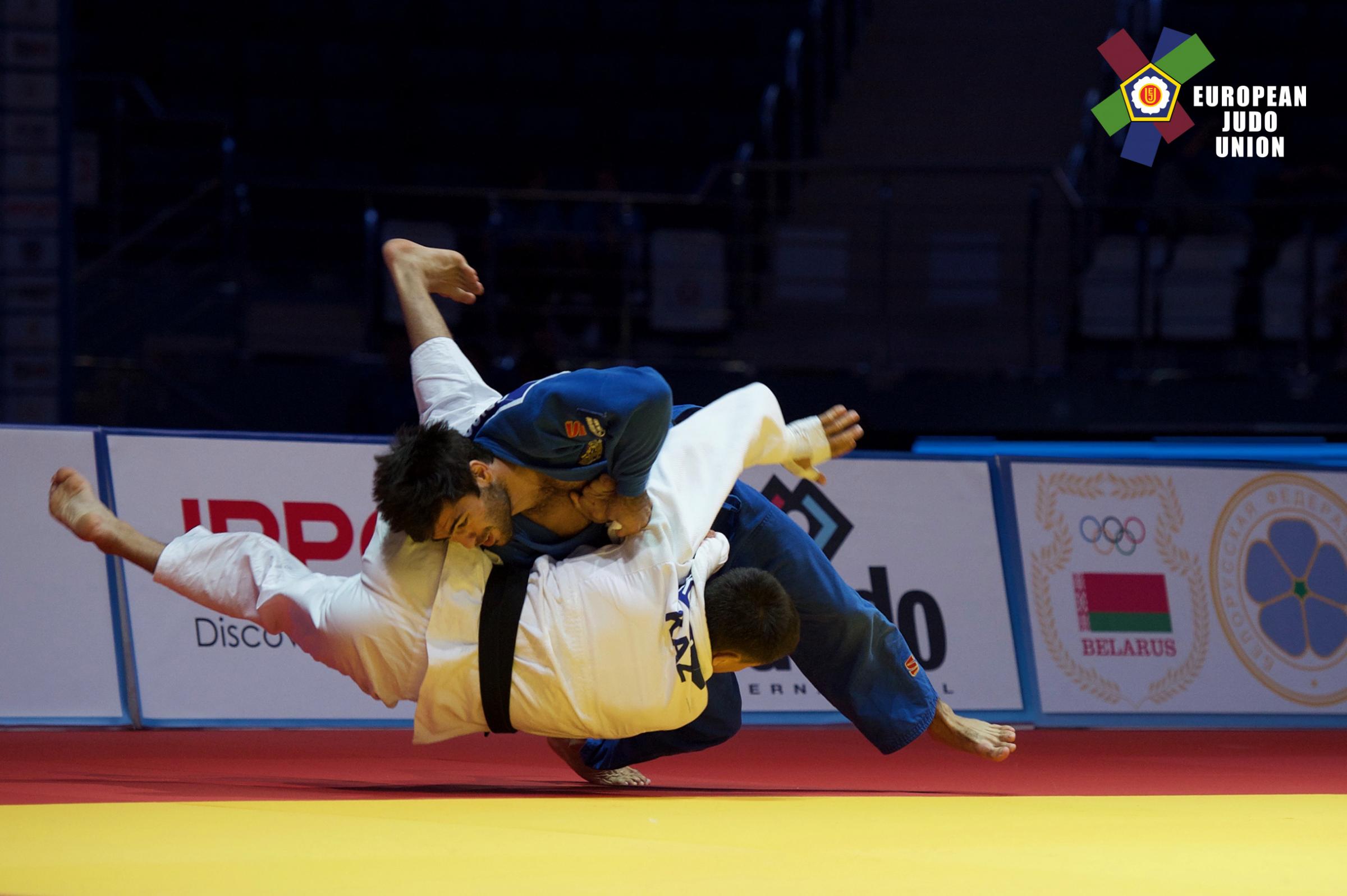 At the same event last year, GRIGORYAN made the decision to move up a weight class, finding himself with a bronze medal. After a year of adjustment, he stole the show and snatched the gold. The acrobatic competitor impressed the crowds with his strength and agility throughout the first day of the tournament in his lead up to the final against Yesset KUANOV (KAZ).
Talking to the judoka he confessed how pleased he was with his result and that this is a measure of his improvement.
"Moving to -66kg was a choice I made and I feel much stronger and more positive, I can see this in my performance."
As the World Championships is on our doorstep he expressed his desires to be in attendance some day, as well as the Olympic Games.
"Athletes can train very hard but it requires more than that, you need the determination and belief to reach that goal."
It appears this particular judoka has no shortage of that. Watch this space!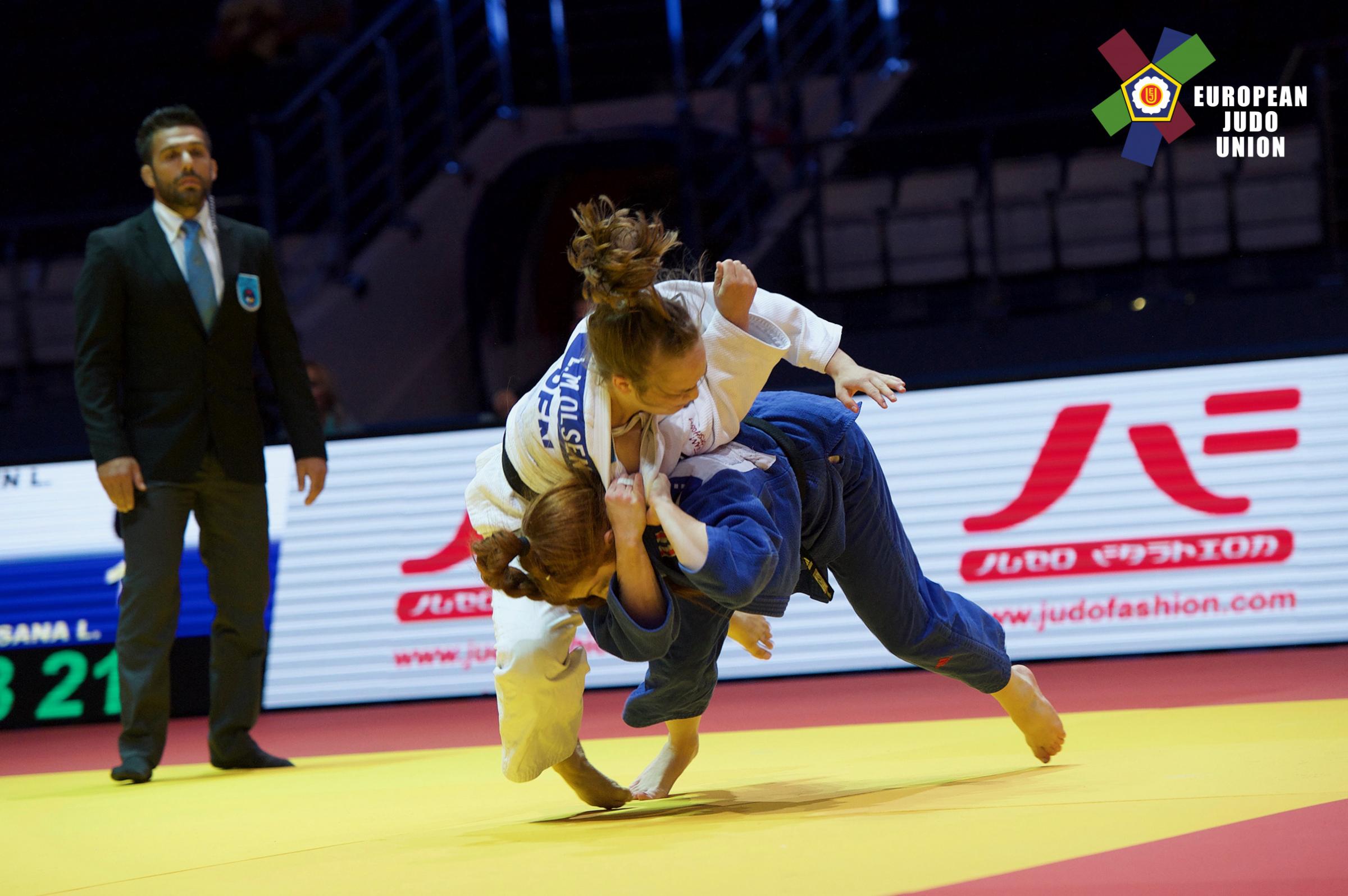 Lubjana PIOVESANA (GBR) gave an outstanding performance today to take her first World Cup title, demolishing her opposition winning every match by ippon in spectacular fashion. Her first win against Cristina PICCIN (ITA) saw her finish with a sangaku hold. The second contest against Daniela ZHDAN (BLR) secured her semi final place, where she met Prisca AWITI ALCARAZ (MEX).The judoka's first attack was the catalyst to her transition, finishing the contest in the opening seconds with a shime waza.
In the final, she met Laerke OLSEN (DEN). This time the British fighter threw firstly with uke goshi for waza ari and then followed with a reverse seoi nage for ippon and the gold medal.
PIOVESANA showed maturity in her contests, not only did she excel in her seamless ne waza application, but highlighted her ability to throw with various techniques. When questioned about her superb ne waza which she is well known for, she explained,
"I focus a lot on my ne waza in training. I feel ne waza is a strong area in my judo. So in competition I am confident and I always look to get my catch to secure the win quickly.
"In the final I was happy with my performance because I managed two throws, the second one was a 'Cho' reverse seoi nage.
Im not too sure what this year will hold for me. With the World Championships this year we will have selections, so hopefully I will be competing in some Grand Prix's and Grand Slam's and pick up a medal there".
"This is my first World Cup medal at a European Open so I'm really happy".
The 2017 Junior World Championships bronze medallist has successfully made her mark on the senior circuit in multiple events and will undoubtedly be on the podium much more in the near future.
---
Both President of the European Judo Union, Mr Sergey Soloveychik and the Chairman of the Belarusian Judo Federation, Mr Pavel Yasenovski were proud to showcase incredible athletic talent and the city of Minsk, to give a taster of what is to come in the European Games 2019.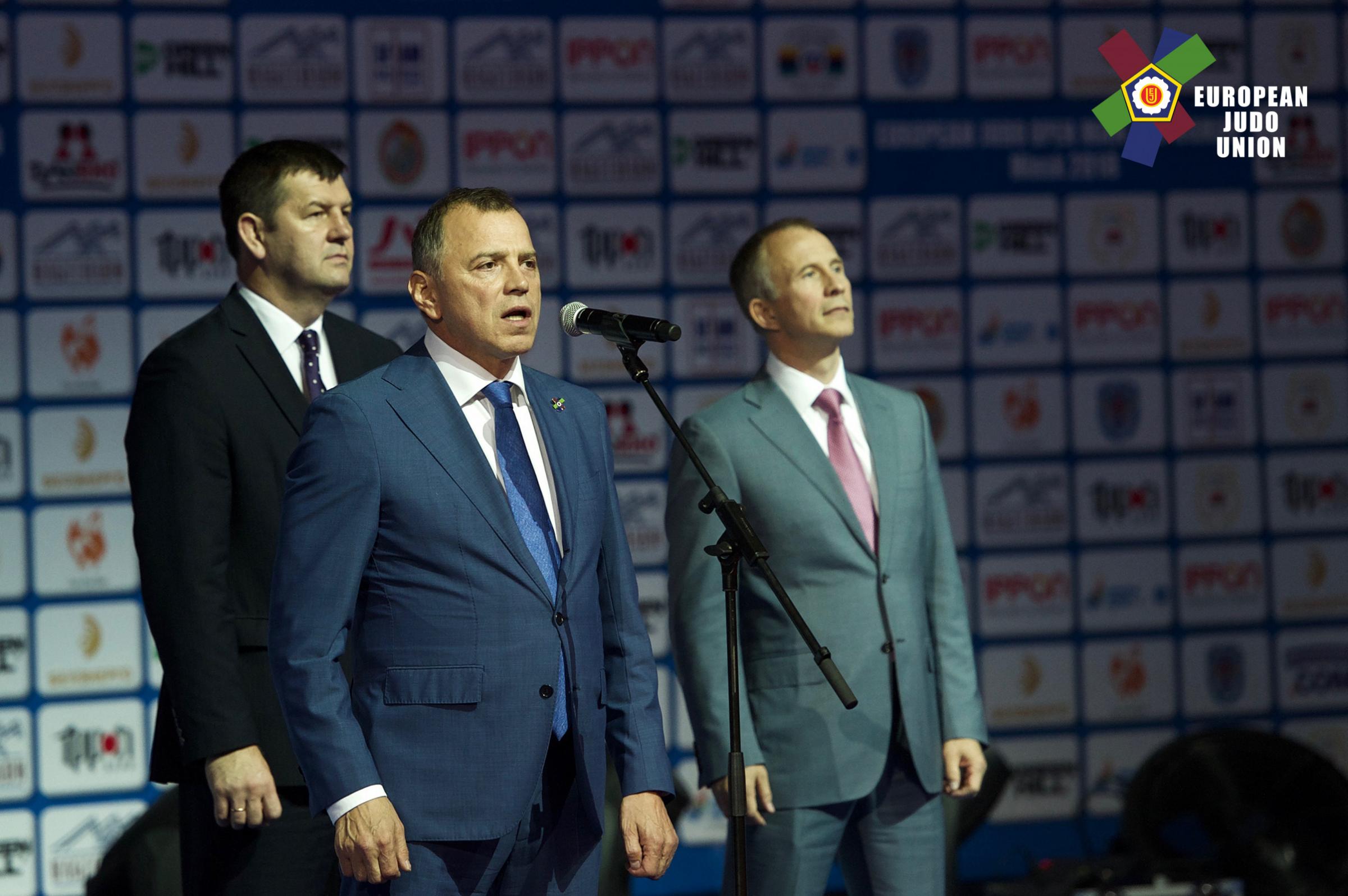 Judoka
---