A brand new venue hosted the Junior European Judo Cup in Sarajevo which brought special energy for the 237 judoka who attended at the event from 25 different countries.
The Israel junior judo team earned three medals after the first day of competition and continued dominating on the second and final day. They ended as the most successful nation of the tournament with eleven medals in total. This collection was made of four gold, two silver and six bronzes.
Judokas from Israel dominated in the -60 kg category, where they won one gold (Matan Kokolayev), one silver (Yair Elkind) and one bronze medals (Roie Rosen). Amit Bobovich (Israel) the former Cadet European Cup champion from Zagreb in 2016, won the gold in the -66 kg category. An Ippon 35 seconds before the end of the contest brought him victory against Nash Callum from Ireland. Tamar Malca (-48 kg) and Maya Gosen (-70 kg) won the another two gold medals for Israel.
Judokas from the Nederlands took ten medals, but they missed four chances to get a gold. At the end they left "Sarajevo 2019" with four silver and six bronze medals.
The domestic competitors had to satisfy with two second and one third place. Vuk Elez lost from Giga Abuashvili (FRA) in the -81 kg category and Losseni Kone (GER) was better than Igor Vračar (BIH) in the final of the +100 kg category.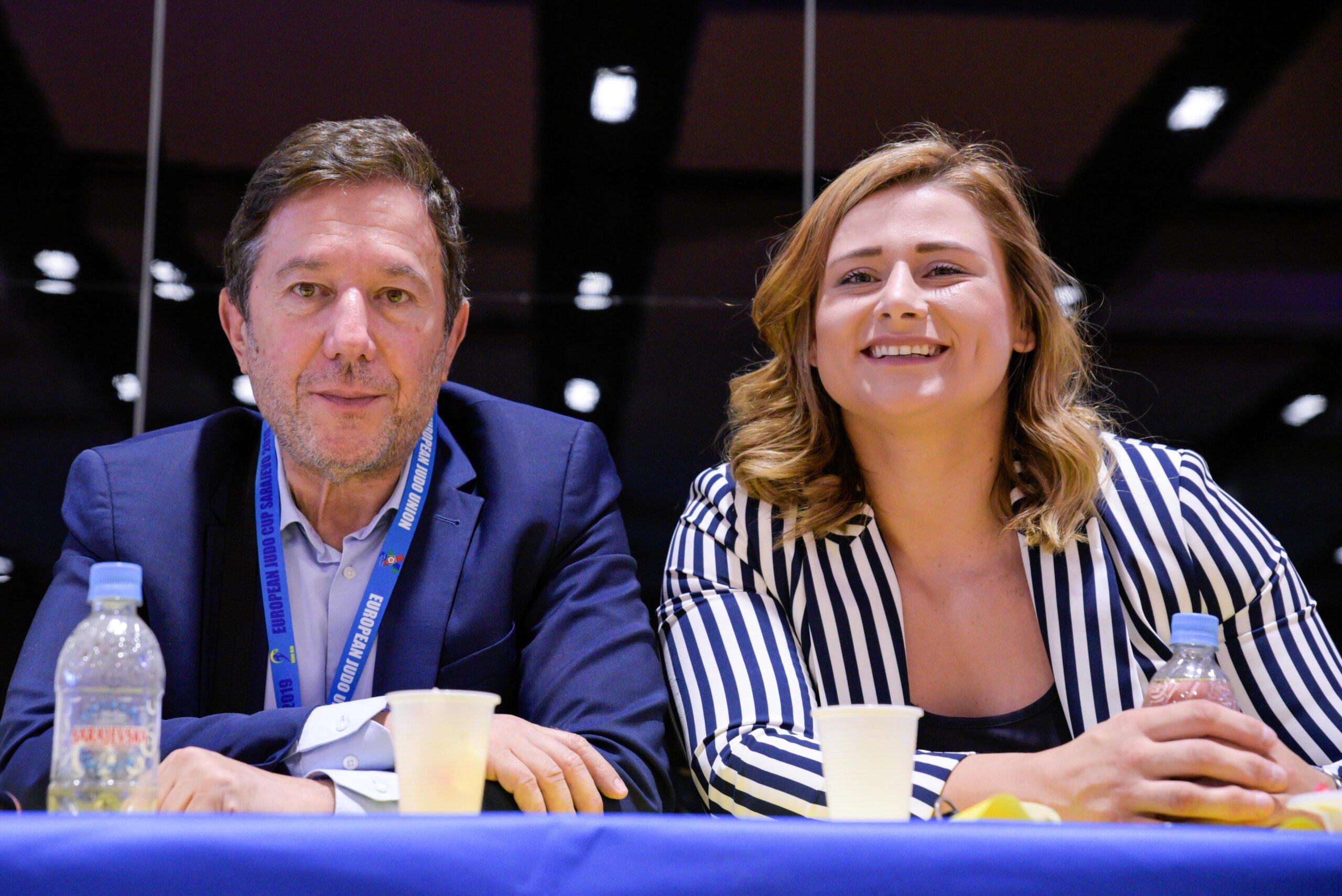 At the end of the competition, Mr. Branislav Crnogorac, President of Bosnia and Herzegovina Judo Federation, was very satisfied with the tournament:
I'm very satisfied with the organisation of the Junior European Judo Cup in Sarajevo. This was a new challenge for us because for the first time we organised a competition in this new venue and I can just say that it deserves the highest marks.

The young Judokas from all around the world showed us again that our sport has a bright future and I'm very proud that I can say the same thing for Judo sport in our country, in Bosnia and Herzegovina. Events like this are extremely important for our young sportsmen that they can continue their development, that they live their dreams to reach successes like Larisa Ceric.
---