On the second and final day of competition in the European Kata Championships 2019 in Gran Canaria, there were many champions of the various categories.
The Italian team reigned supreme taking four gold medals with Carlotta and Camilla FRANZINA (ITA) were the champions of Ju No Kata, and not only able to celebrate their gold medal but another special occasion,
Today was really exciting because it was our first European Championships and yesterday was our birthday so it was really a perfect day for us for sure. We started with a bit anxiety because it was a final between only two couples, one must be the winner and the other the loser.
The French team came in with a close second, holding three gold medals in Kime No Kata and Nage No Kata 14-18 and 19-23. In the 14-18 category, Charlotte DESMIDT VANBELLE told us,
Well it was quite stressful today, but at the end it went up well, it was fun. Yesterday during the preliminaries we reviewed the mistakes we did, so we rectified them today, and that's it.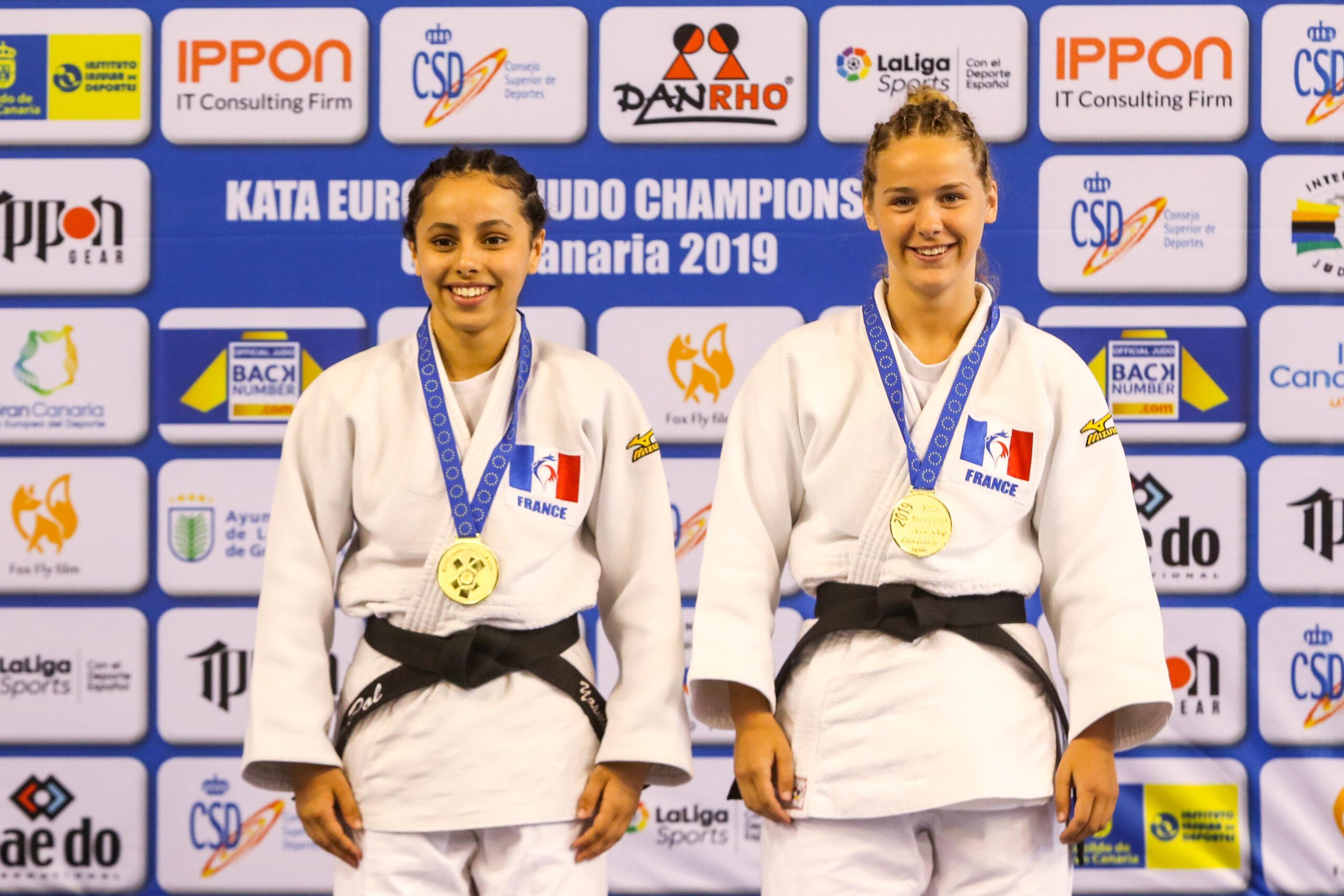 In the latter of the Nage No Kata category, Victoria KRASKA took gold with her partner, Dylan MEDDOUR,
A bit stressed but a healthy stress that gives a positive tension, we stayed focused. We could sense our kata demonstration, we were very proud of what we achieved and to represent our country.
Austria took their first medals in this European Championship, Vanessa WENZL and Matthias HEINRICH achieving gold medal status in the Katame No Kata. For HEINRICH this was an emotional win and dedicated it accordingly,
I had a great feeling today and I was very motivated because my coach died in January and I would like to win the medal for him. He was my coach since I was a child.
WENZL was also happy that they could deliver on the day,
The other couples were very strong but we have shown the best we could do and I am happy about our performance.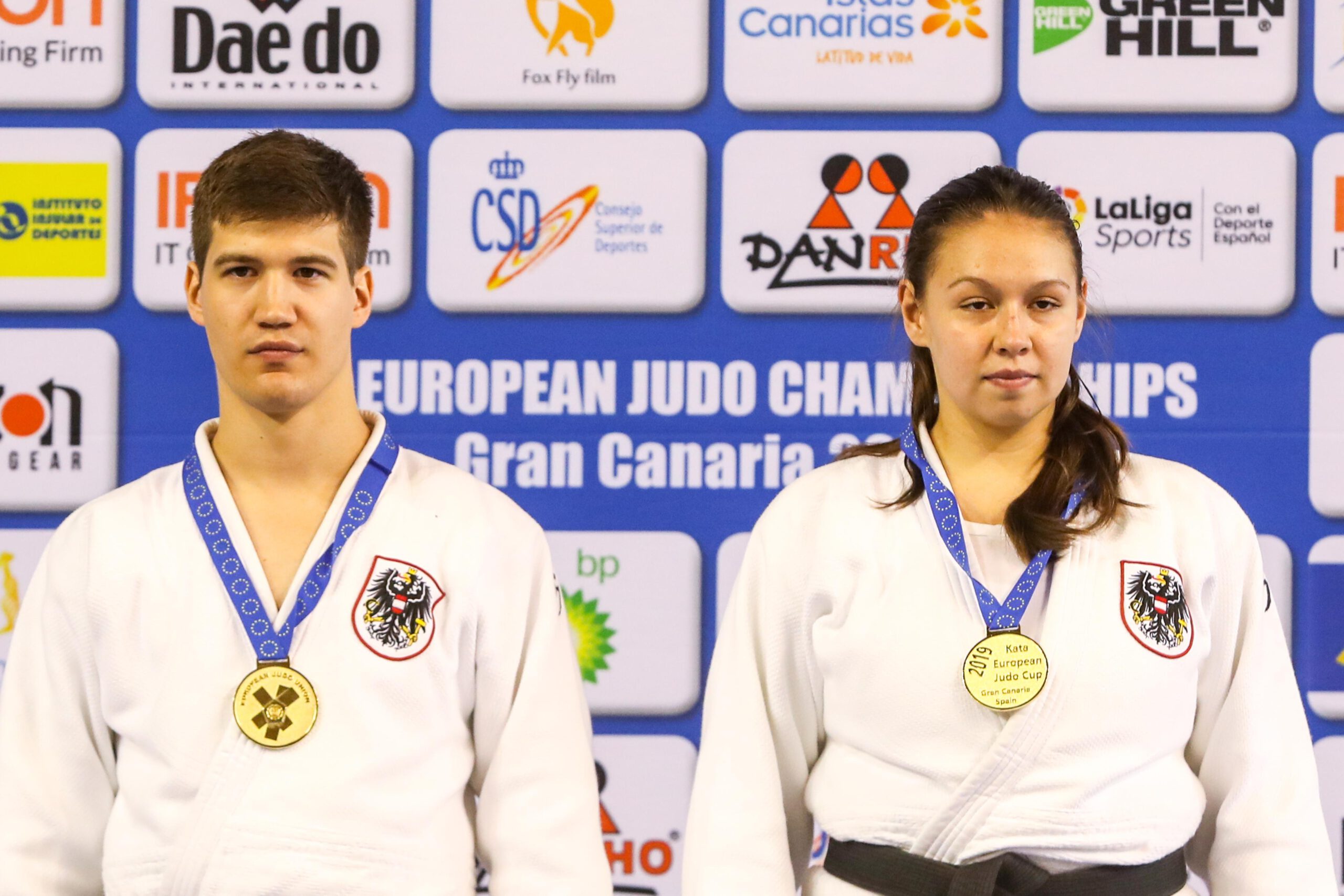 The Opening Ceremony was a tremendous demonstration of 'Lucha Canaria', the traditional wrestling of the Canary Islands, which was followed by the flag handing over ceremony.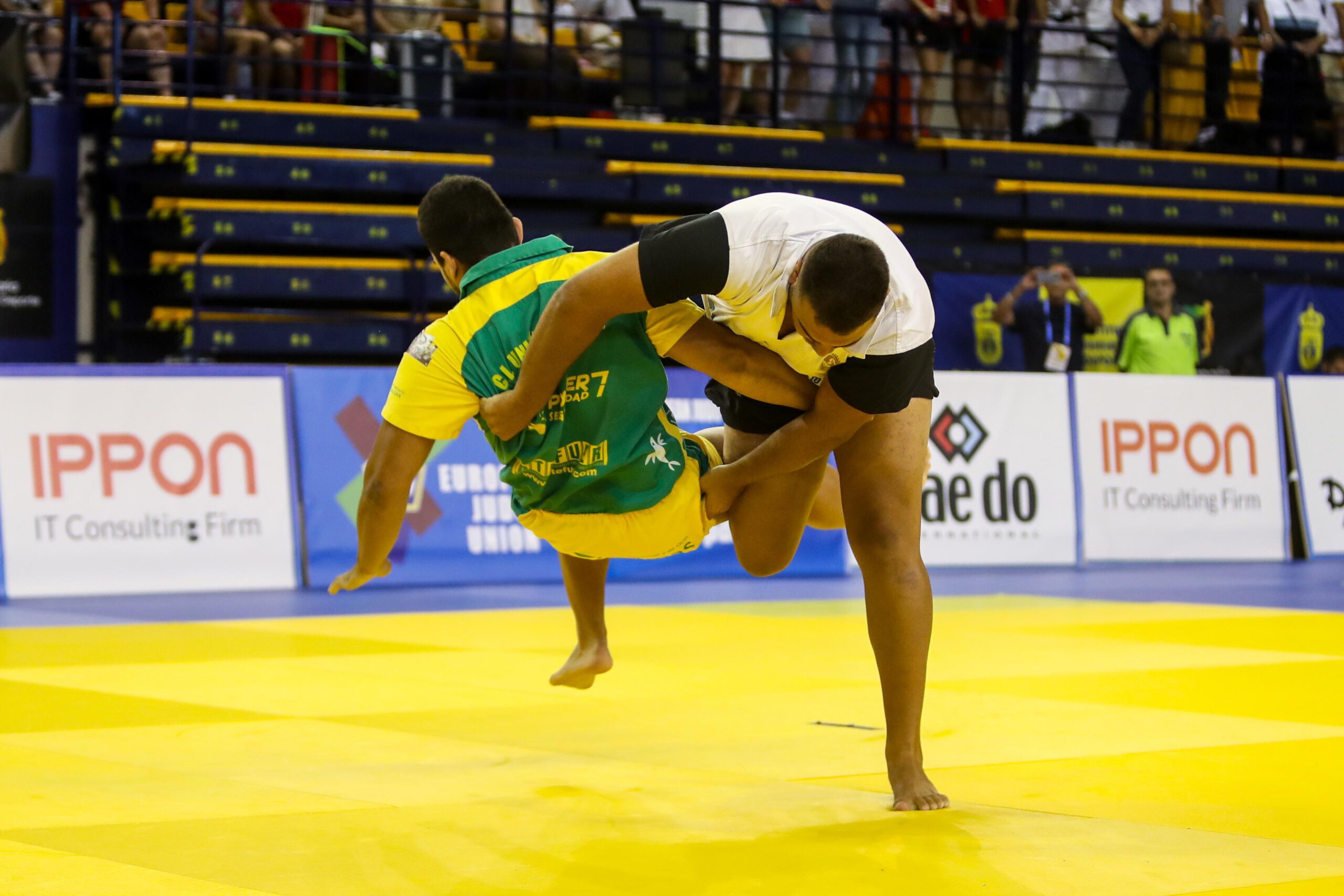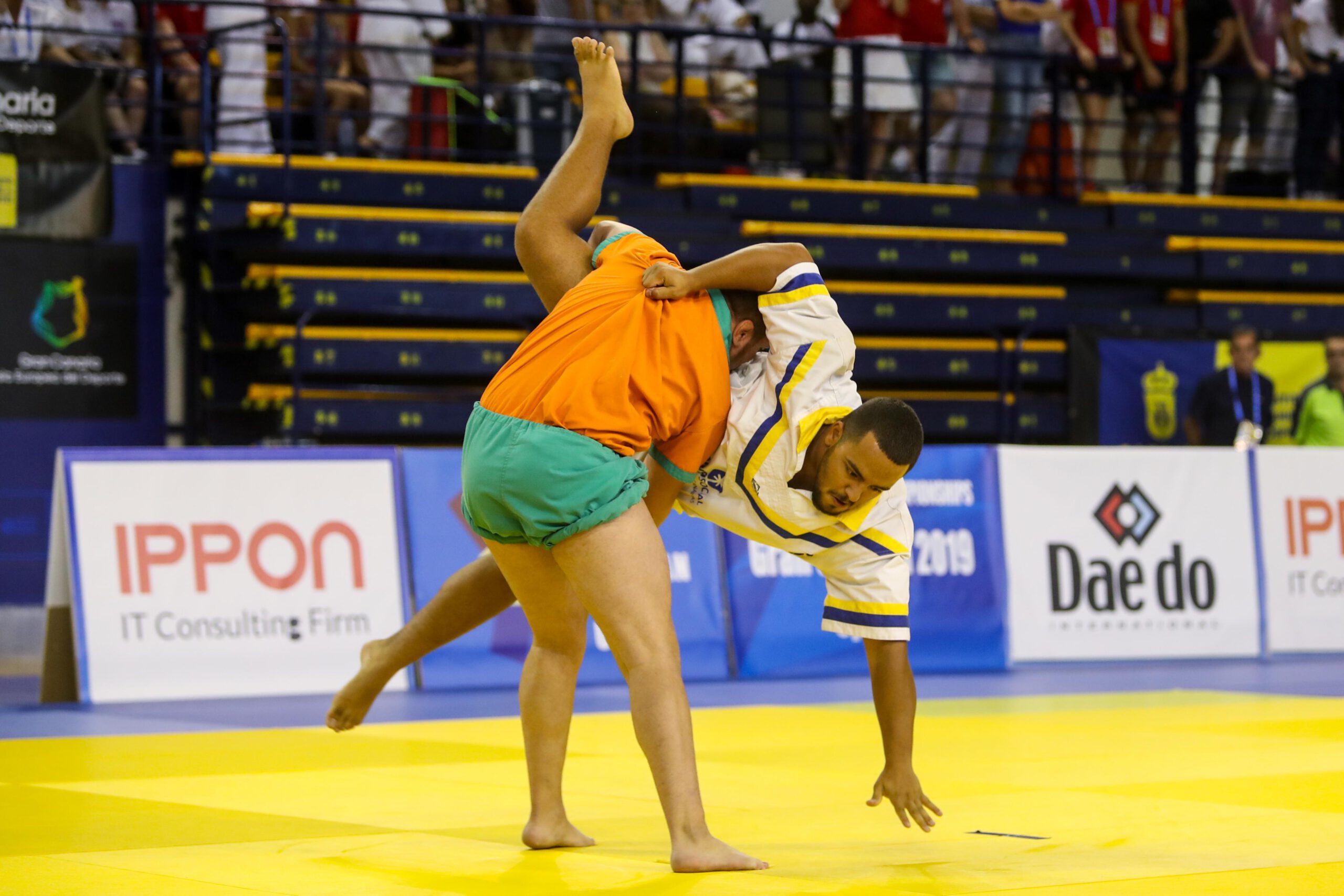 The flag for the next European Kata Championships was passed from Spain to Poland through Ms Jane BRIDGE, EJU Vice President.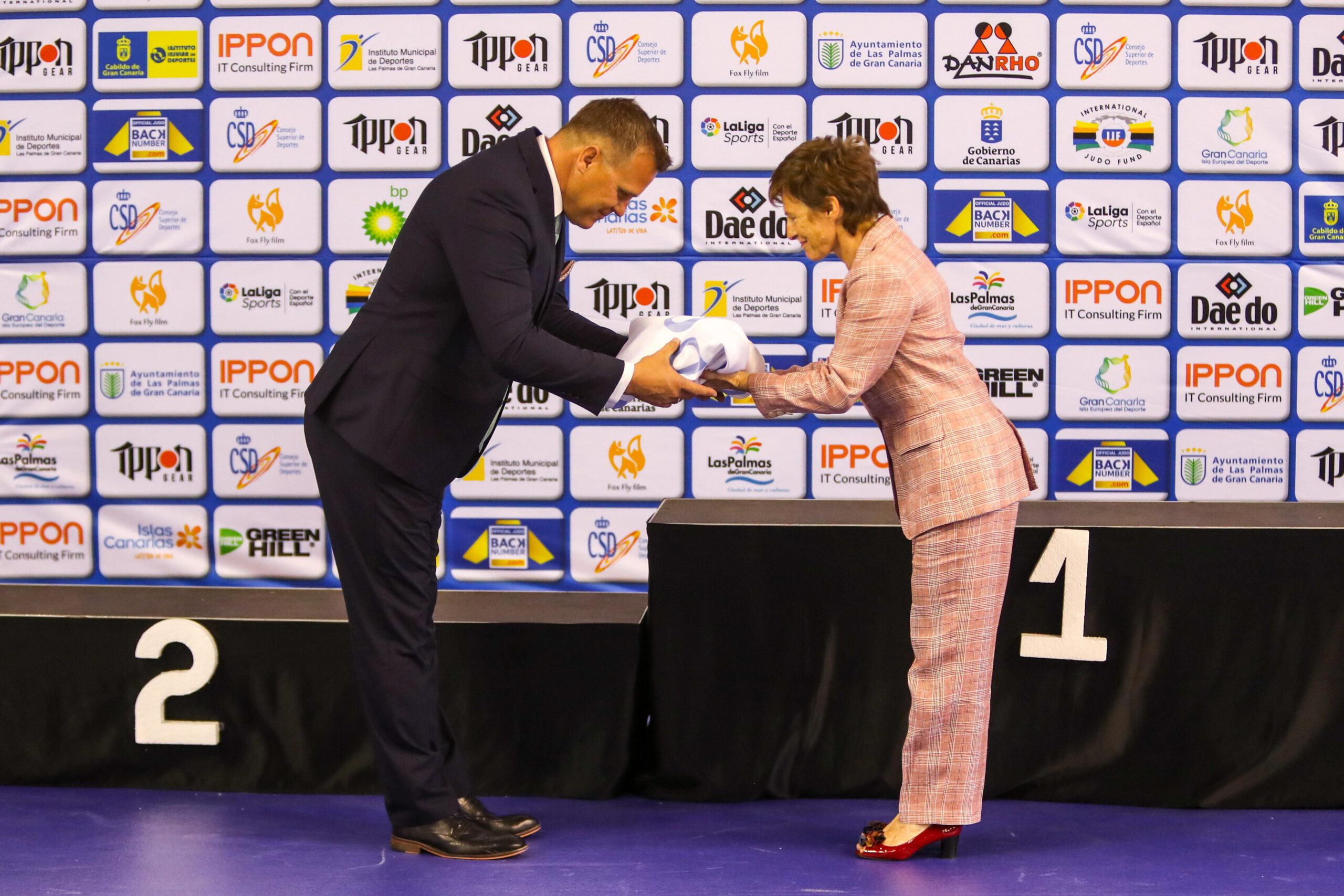 Flag handing over ceremony. – Gabriel Juan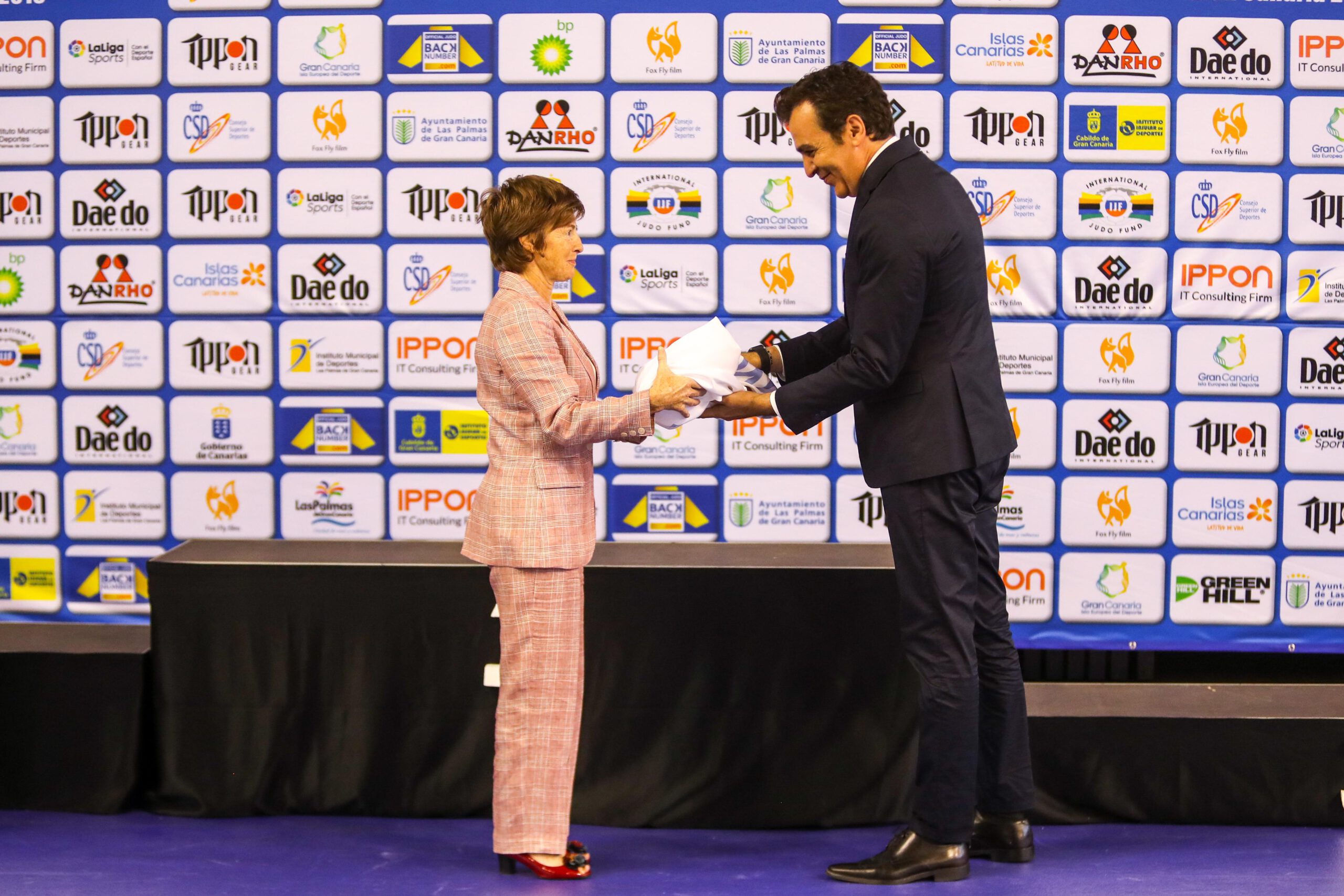 Flag handing over ceremony, Spain to Polish Judo Federation President, Zawada Jacek. – Gabriel Juan
For the full list of results follow the link below.
Kata European Judo Results 2019
Author: Thea Cowen
---