The future legends of international Judo meet this weekend in Coimbra for the 2018 edition of the Cadet European Judo Cup. The Mário Mexia Municipal Sports Hall hosts 415 athletes (240 boys and 175 girls) representing 27 countries. The competition represents the last opportunity for judokas to collect points for the upcoming European Championship.
The Italian Women´s Team dominated, this Saturday, the podiums of the Cadet European Judo Cup Coimbra 2018.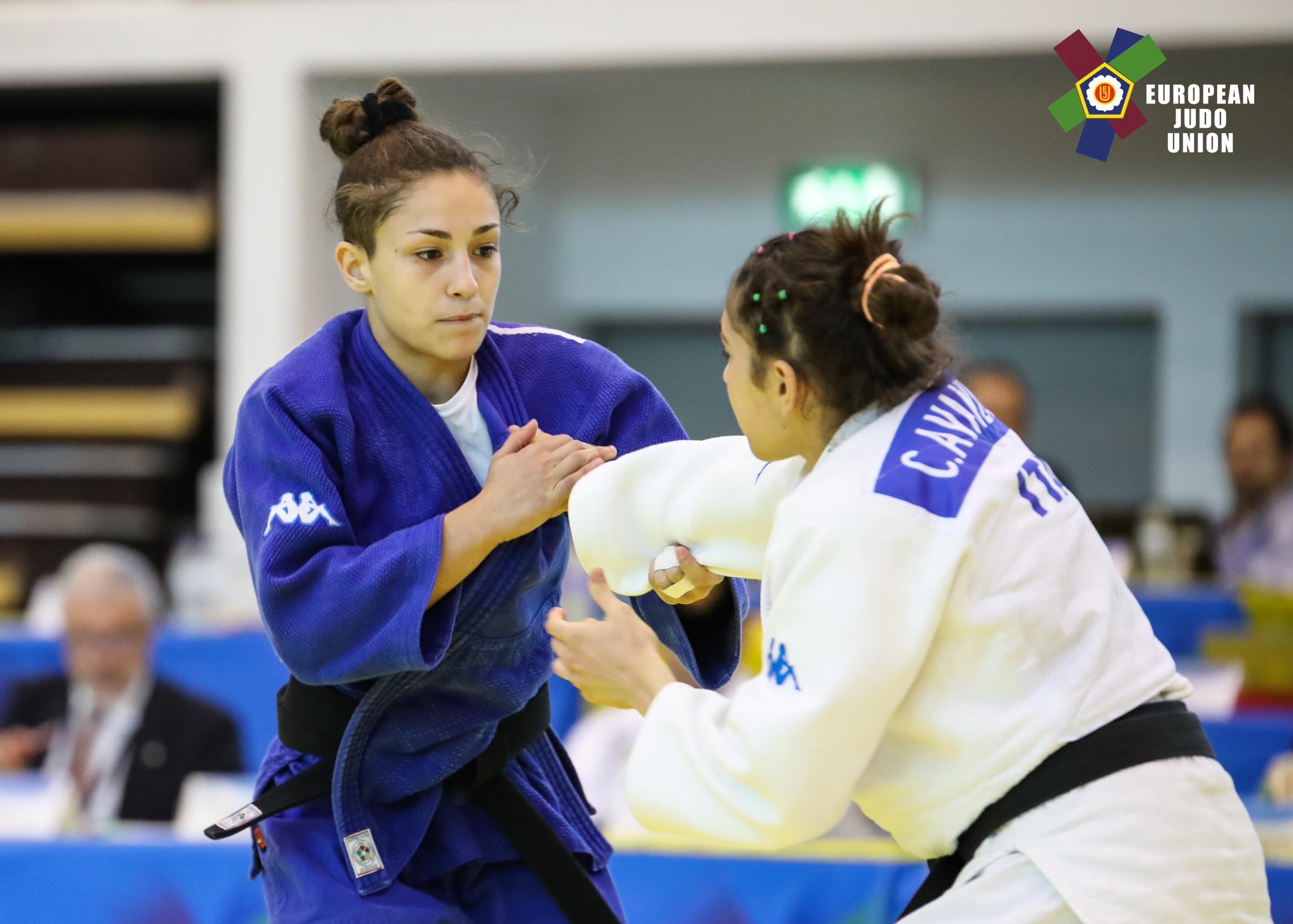 In the U40 kg category, Giulia Giorgi won her 4 matches, 3 by Ippon, on her way to the gold medal. Silvia Giuseppa Drago, in U44 kg repeated the deed – 4 matches won, 3 Ippons and the Gold Medal. In the U48 kg and U52 kg categories, there was an Italian confrontation in the finals:
In short, in the women's section, the Italian athletes climbed to the highest place of the podium in all categories. Combining the results of the men's sector, Italy finishes the first day of the competition with 5 Gold Medals, 3 Silver and 3 Bronze Medals.
Raffaele Toniolo, Head Coach of the Italian National Team, resumed the team´s performance:
"The level of the competition here in Coimbra was very high, with many athletes and 27 countries represented. The 'secret' of these results lies in the fact that the Italian Judo Federation lets us work with serenity and patience in search for the best results."
When asked if he expected these results, Toniolo admits,
"Yes, I had hoped for them. I was very confident in the work we did and the talent of these girls and boys. Now there is the European Cadet Championship, which we will prepare, but I expect medals."
The Final Block set the tone for Sunday's matches: lots of excitement, talent and tenacity. These were the ingredients that cheered the audience present, who responded enthusiastically and greeted all the champions of the competition. Another great judo day is expected, this Sunday, in Coimbra.
---
Podium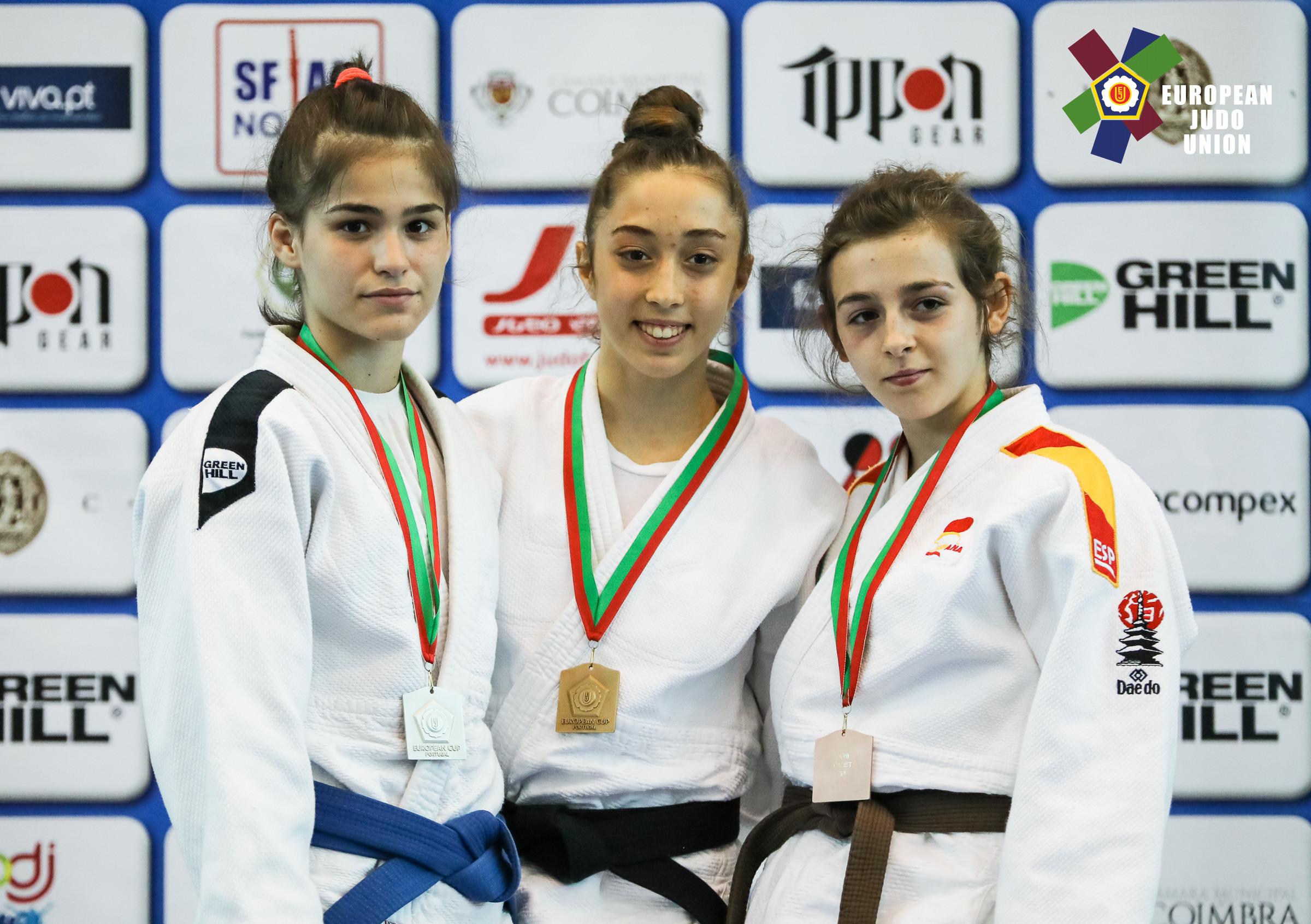 Podium -40 kg 1. GIORGI, Giulia (ITA) 2. GEORGIEVA, Aleksa (BUL) 3. PEREZ SOLER, Eva (ESP)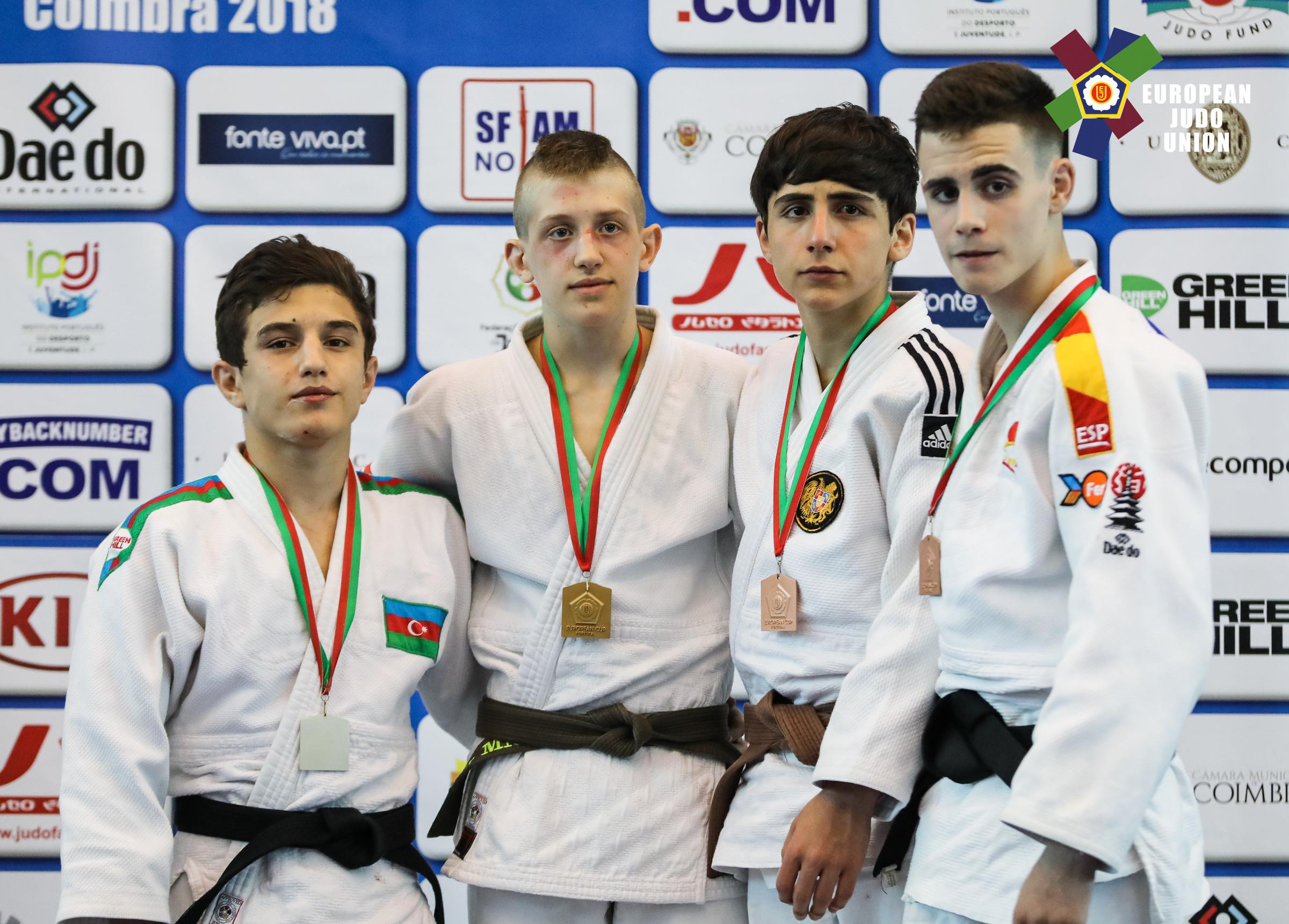 Podium -50 kg 1. MICELI, Cristian (ITA) 2. ZAMANLI, Shukran (AZE) 3. GOMEZ LLORENS, Pedro (ESP) 3. ISRAELYAN, Yuri (ARM)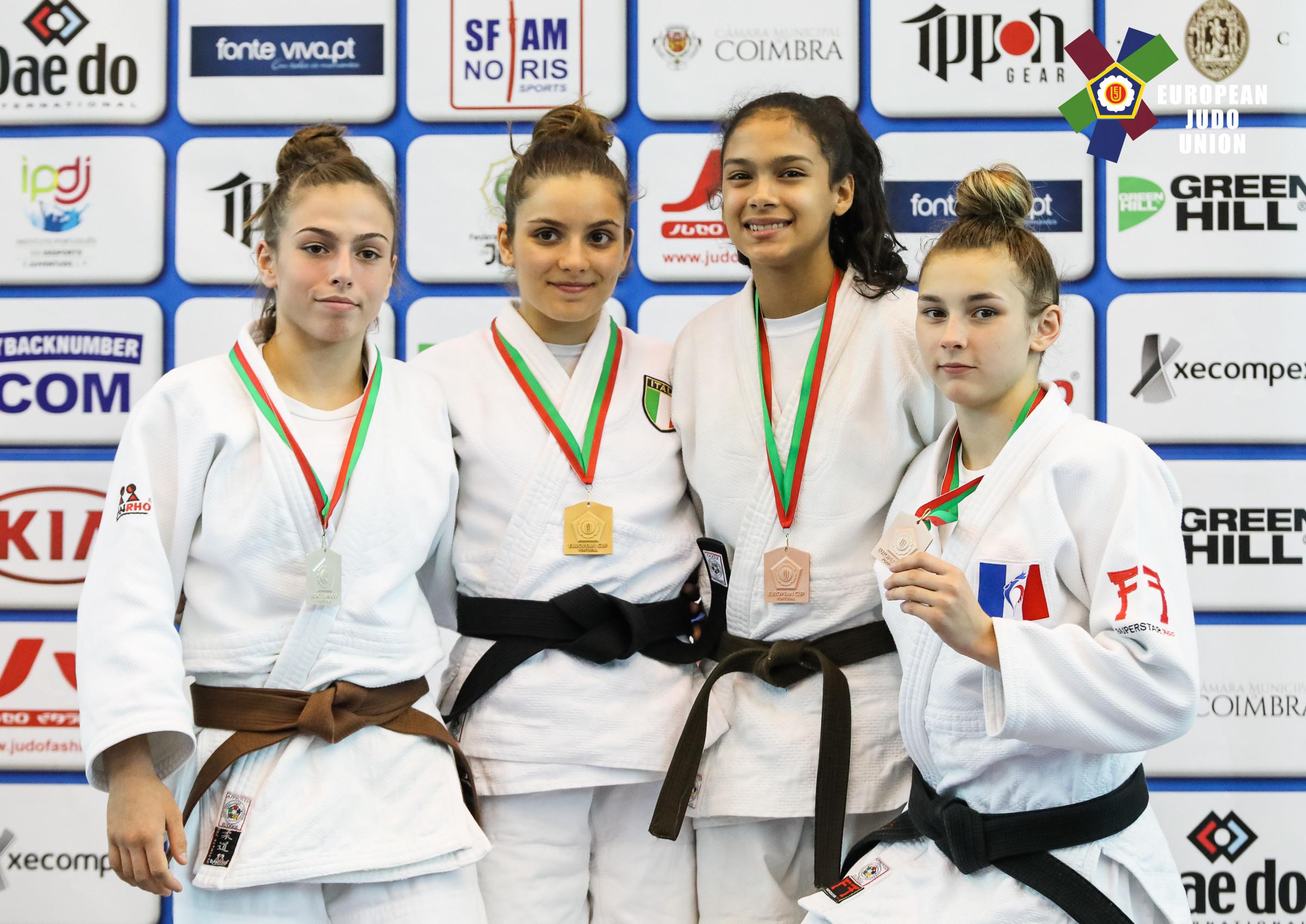 Podium -44 kg 1. DRAGO, Silvia Giuseppa (ITA) 2. MUMINOVIQ, Erza (KOS) 3. GIMENEZ, Maria (VEN) 3. METROT, Lea (FRA)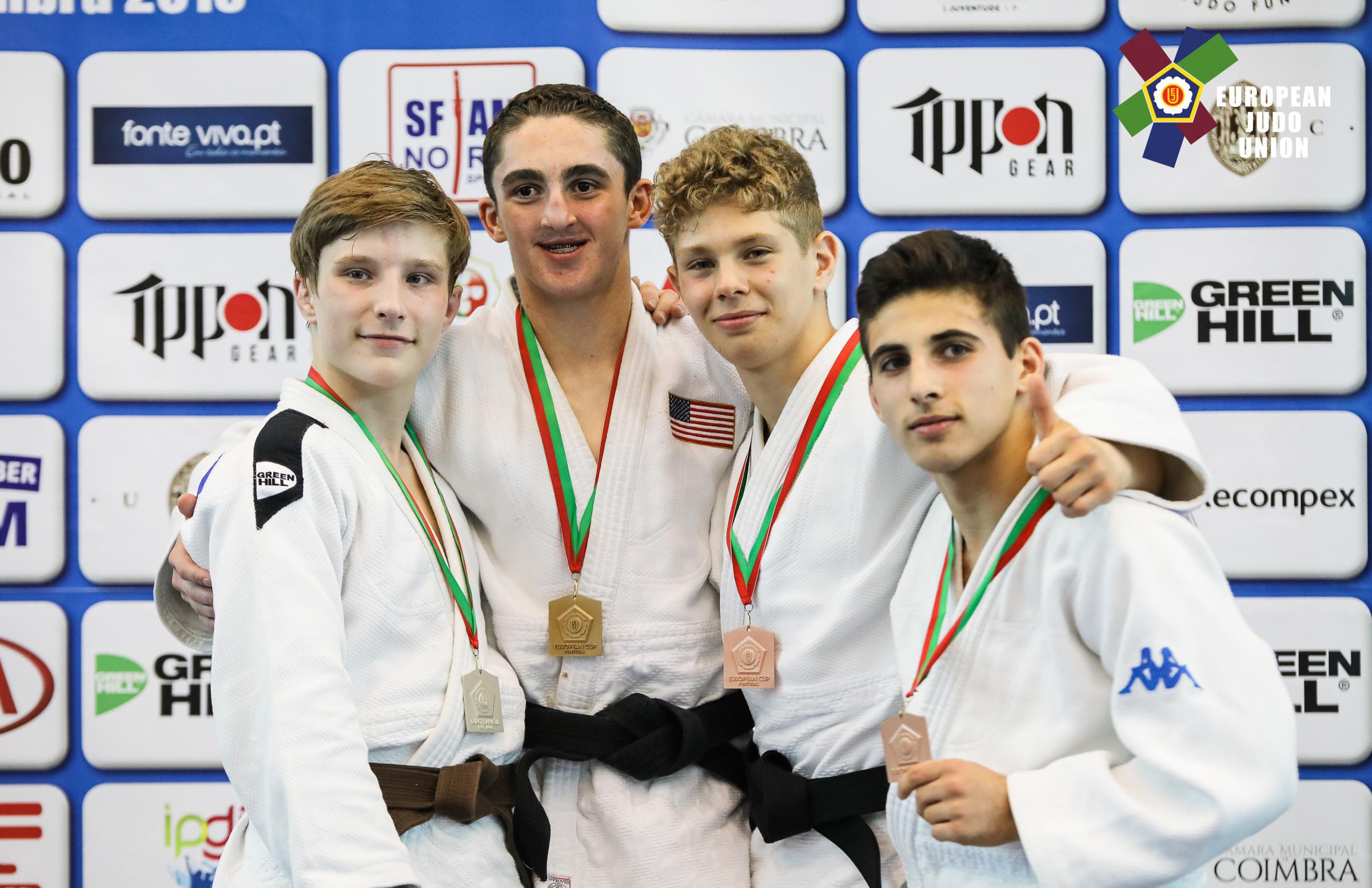 Podium -55 kg 1. MORE, Jacob (USA) 2. BOGOSLOVSKIKH, Sergei (RUS) 3. DE TULLIO, Giuseppe (ITA) 3. SKENDERI, Vincenzo (ITA)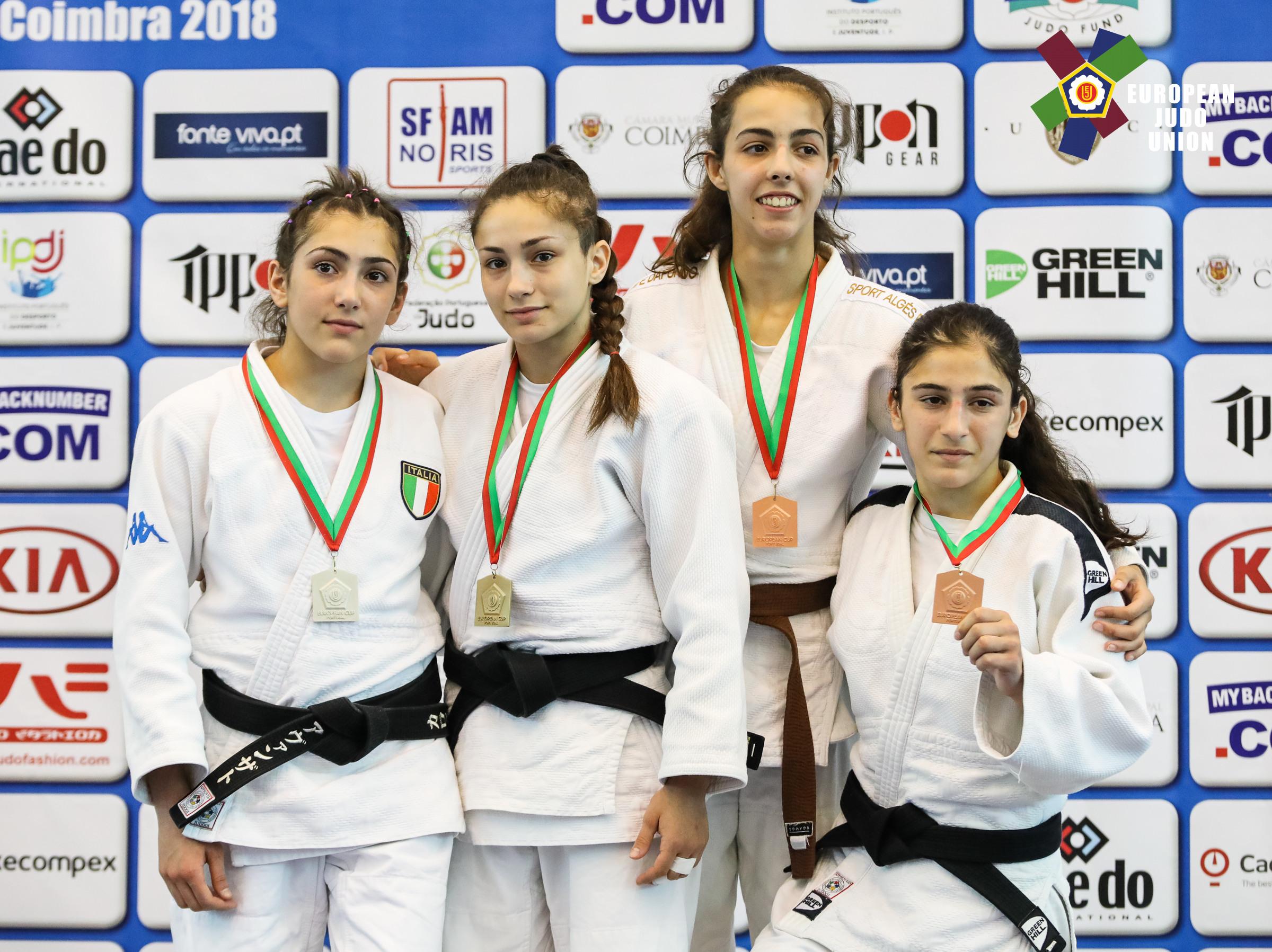 Podium -48 kg 1. SCUTTO, Assunta (ITA) 2. AVANZATO, Carlotta (ITA) 3. BRITO, Raquel (POR) 3. GARDASHKHANLI, Aytaj (AZE)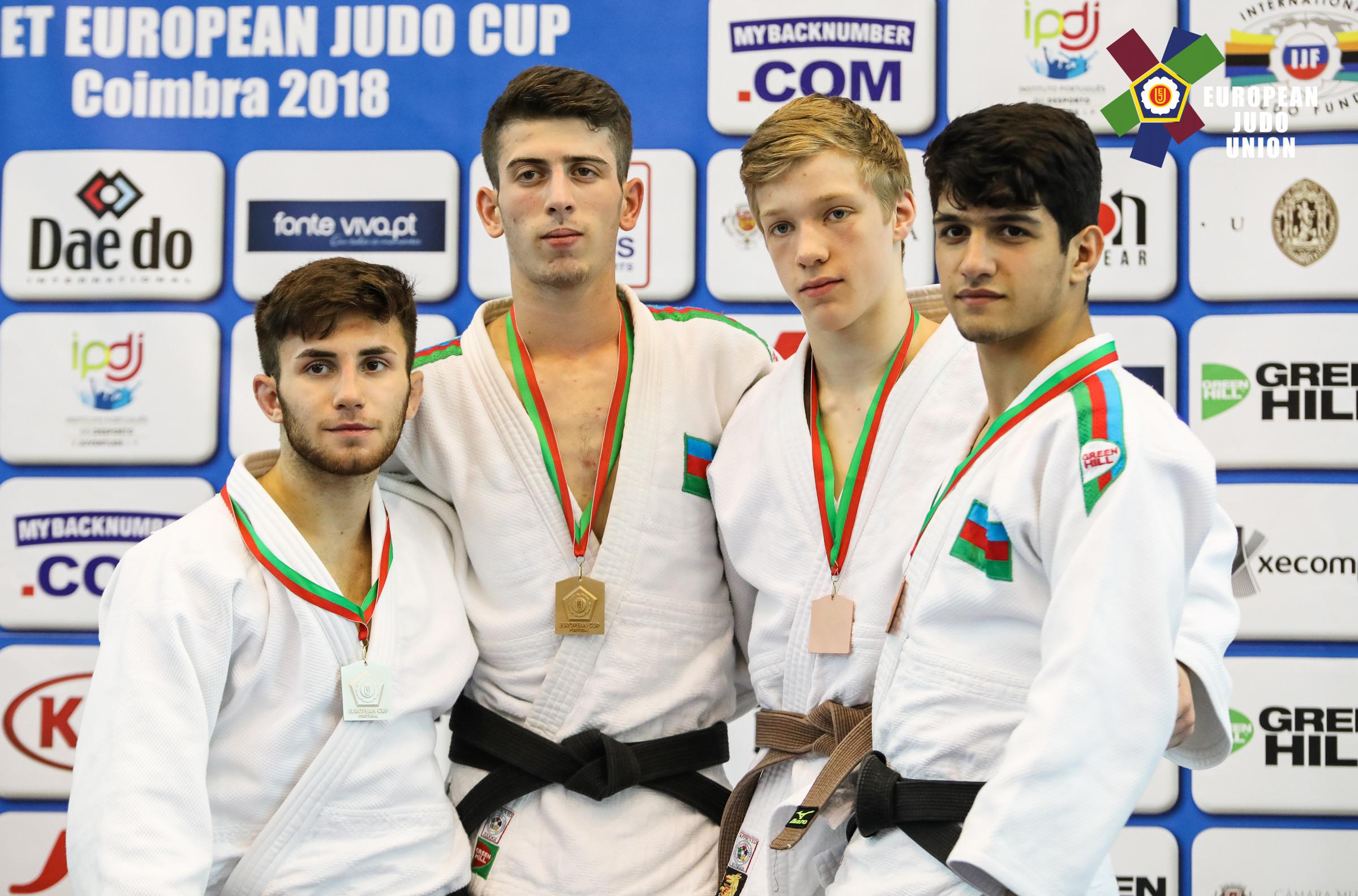 Podium -60 kg 1. POLADOV, Zamaddin (AZE) 2. CICCIARELLA, Filippo (ITA) 3. RZAZADE, Matin (AZE) 3. SLAMBERGER, Lennart (GER)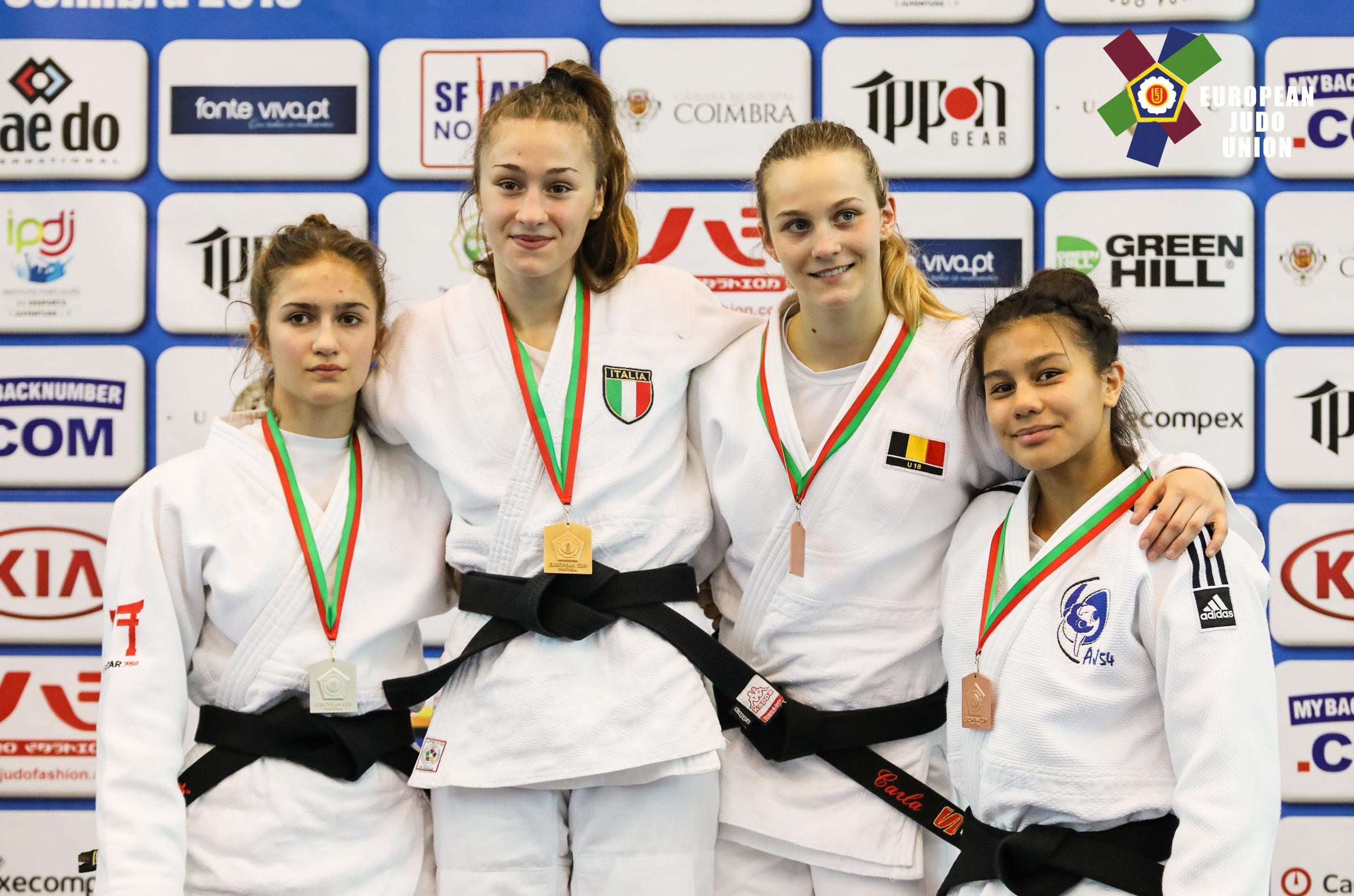 Podium -52 kg 1. SILVERI, Federica (ITA) 2. TONIOLO, Veronica (ITA) 3. AUGUSTIN, Carla (BEL) 3. MUNIER, Chloe (FRA)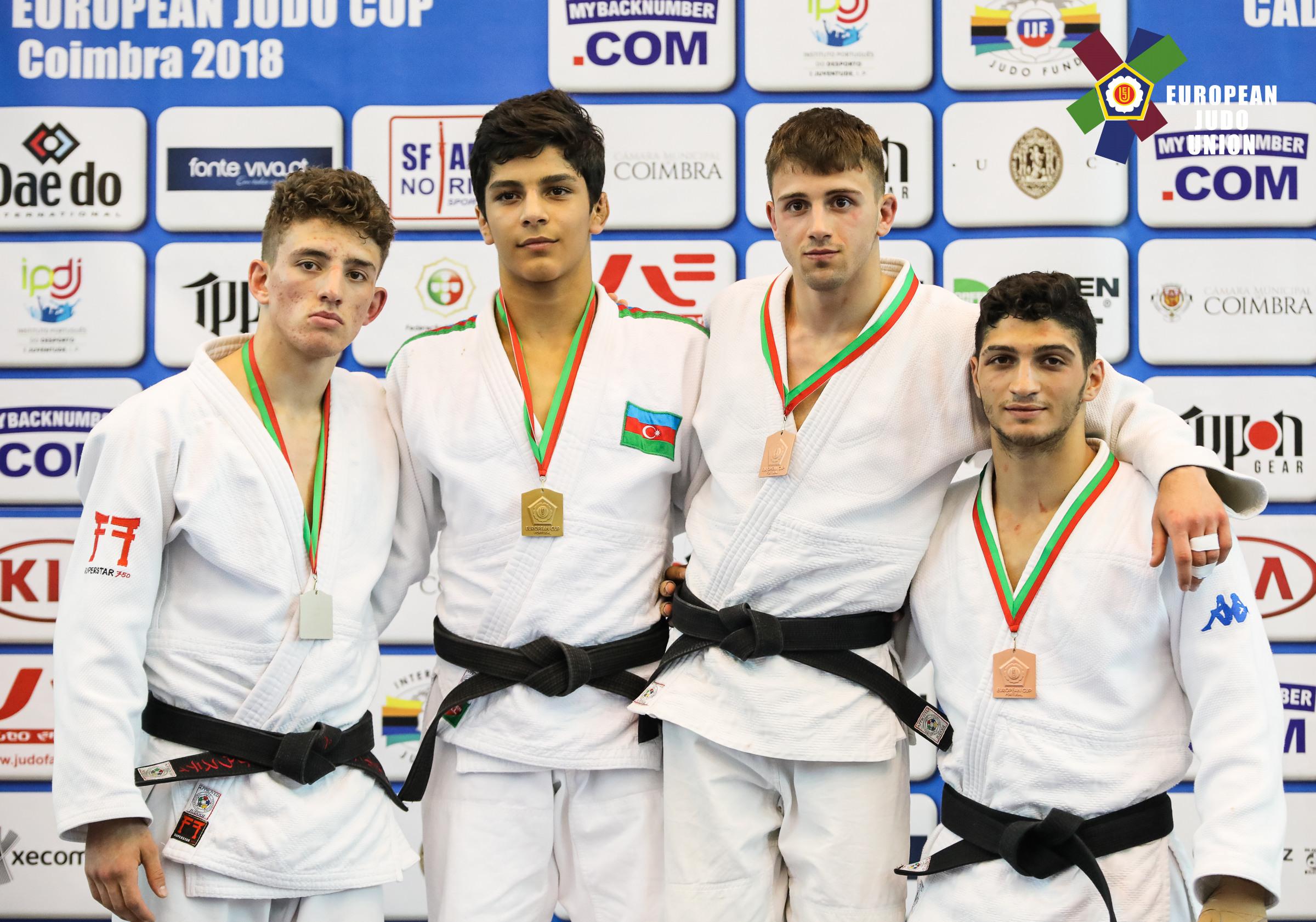 Podium -66 kg 1. TALIBOV, Vugar (AZE) 2. PENA INSAUSTI, Javier (ESP) 3. FRASCA, Flavio (ITA) 3. SHAKOS, Panagiotis (CYP)
Judoka
---