Already day three of the Cadet World Judo Championships is upon us in Zagreb, Croatia, and we have seen some excellent performances from the European athletes during the preliminary rounds, though it hasn't been easy for the leaders of the category, only Lucio TAVOLETTA (ITA) seeing himself in to the final of the -73kg category.
The cadet European champion made his way swiftly through his first two rounds which totalled less than 45 seconds, however his quarter and semi final tested him so much that he was taken in to golden score by Suleyman SHUKUMOV (AZE) and Azamat ABLAKULOV (UZB). In the end it was his ashi waza skills as well as seoi nage technique that brought about the wins. In the final he will face Georgian athlete and number six seed, Tsotne BAKHTADZE. Missing out on a place on the podium in the Cadet European Championships, Bakhtadze dug deep today, defeating Japanese opponent ARAKAWA Ryusei and finally Bogdan VELICKOVIC (SRB) for the opportunity to claim the gold, the second chance for Georgia.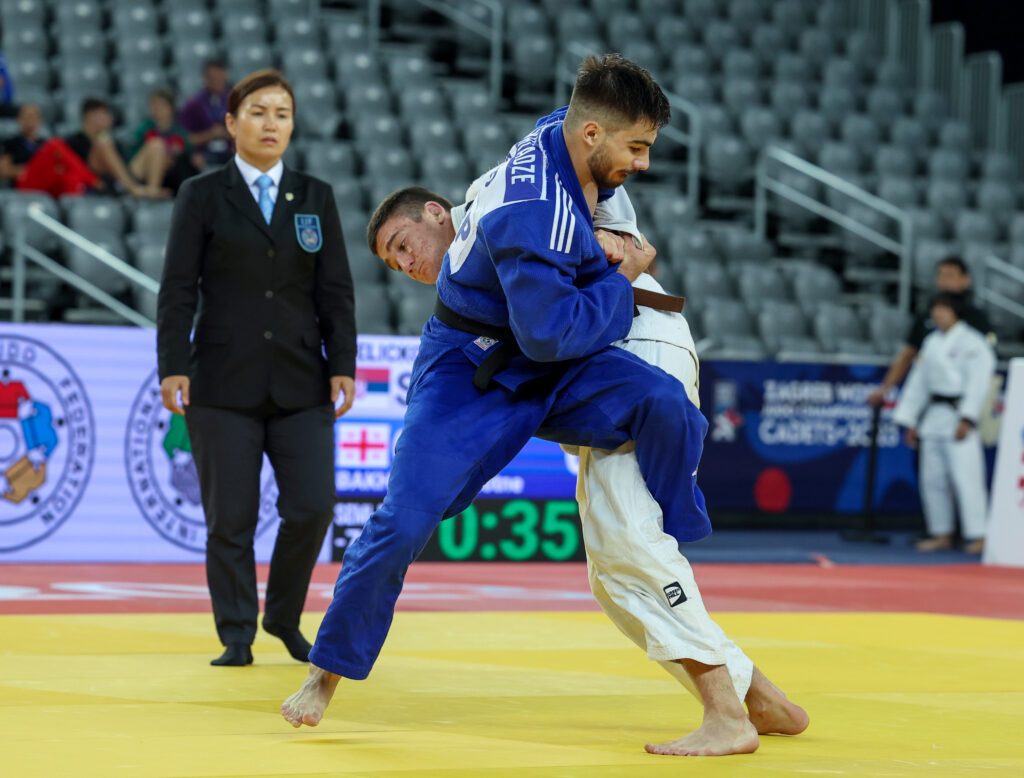 As for the -57kg category, hopes were placed on Maria SILVEIRA (POR) to take gold but she stumbled in the quarter final, having to fight her way back through the repechage to compete for bronze. In the other bronze medal contest we have Hili ZAKROISKY (ISR), both will compete against athletes from Asia, and in the event that they don't secure a medal, the podium will look more like an Asian Continental Championships as Japan and Chinese Taipei battle it out for gold.
For team Serbia, they had a repeat of the Cadet European Championships when it came to their -81kg athletes; world ranked number one and two, Dusan GRAHOVAC and Boris RUTOVIC.
Rutovic came out on top in Odivelas while Grahovac settled for bronze and it looks like the same will happen today if both win their final block contests. Both athletes were storming through their preliminary rounds with great support from their fans in the stands, however Alessandro Bruno D URBANO (ITA) put a stop to the all-Serbian final by throwing Grahovac with de ashi barai, and giving Italy double the chance for gold.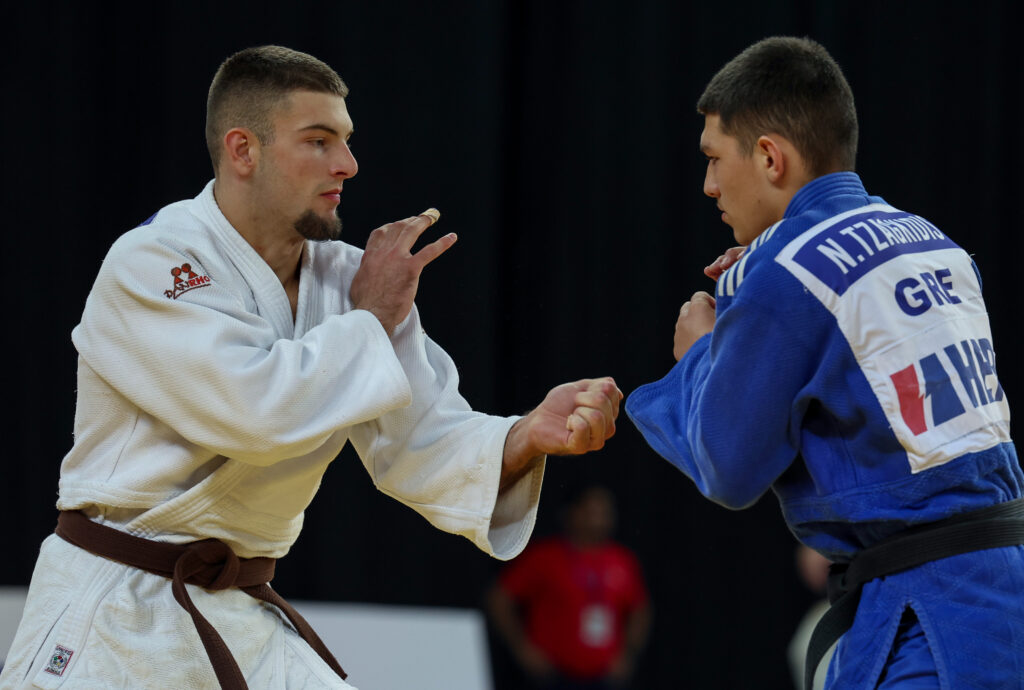 In the -63kg category, we were missing the former cadet world champion and current European champion in this age category, Sinem ORUC (TUR) and so the crowds looked to European Youth Olympic Champion, Jana CVJETKO (CRO) for some home nation success however she left the tournament before the quarter final. In fact, the only European athlete to secure a place in the final block in -63kg is Varvara KUCHAR (LTU), ranked #24 in the world. This is an incredible achievement from the Lithuanian athlete, with only a cadet European Cup bronze in her arsenal, she has overcome a great deal to potentially finish the day with a world medal.
The final block will begin at 16:00 local time, live stream can be found at JudoTV.com.
Judoka
Author: Thea Cowen
---