The first day of the Junior European Cup in Lignano ended with 6 medals for Russia and 5 for Italy, whilst 12 Nations took at least one.
Kazakhstan took gold and silver in the -48kg category. 2018 Asian Champion Galiya TYMBAYEVA won the first final of the day in golden score against her teammate Akmaral NAUATBEK. Her road to the final started with a victory against Fatime BERINGER (HUN), a quarter final win, defeating Glafira BORISOVA (RUS) followed by a difficult semi final contest with Russian athlete, Alina SERGEEVA. The bronze medals went to Mascha BALLHAUS (GER) and Shirine BOUKLI (FRA).
The Azeri Ahmad YUSIFOV, 2018 bronze medallist, had a phenomenal day in the -60kg winning the gold medal. After four consecutive wins, he defeated Luca CARLINO (ITA) in the semi-final before facing the other Italian Alessandro ARAMU in an exciting final. Bronze medallists of the day were Russian team mates, Khetag BASAEV and Malik KAMOV.
In the -52kg we had an all-Italian final, where Martina CASTAGNOLA defeated her teammate Alessia TEDESCHI in golden score. Third place positions went to Naomi VAN KREVEL (NED) and Tatiana TSYGANKOVA (RUS).
Ivo VERHOSTERT (NED) took his first gold in the -66kg class at a Junior European Cup. He amazed the spectators of the sports hall Bella Italia Village with a big ippon in the final against the Russian NAGUCHEV. Luc MEYER (GER) and Bence PONGRACZ (HUN) caught the two bronze medals.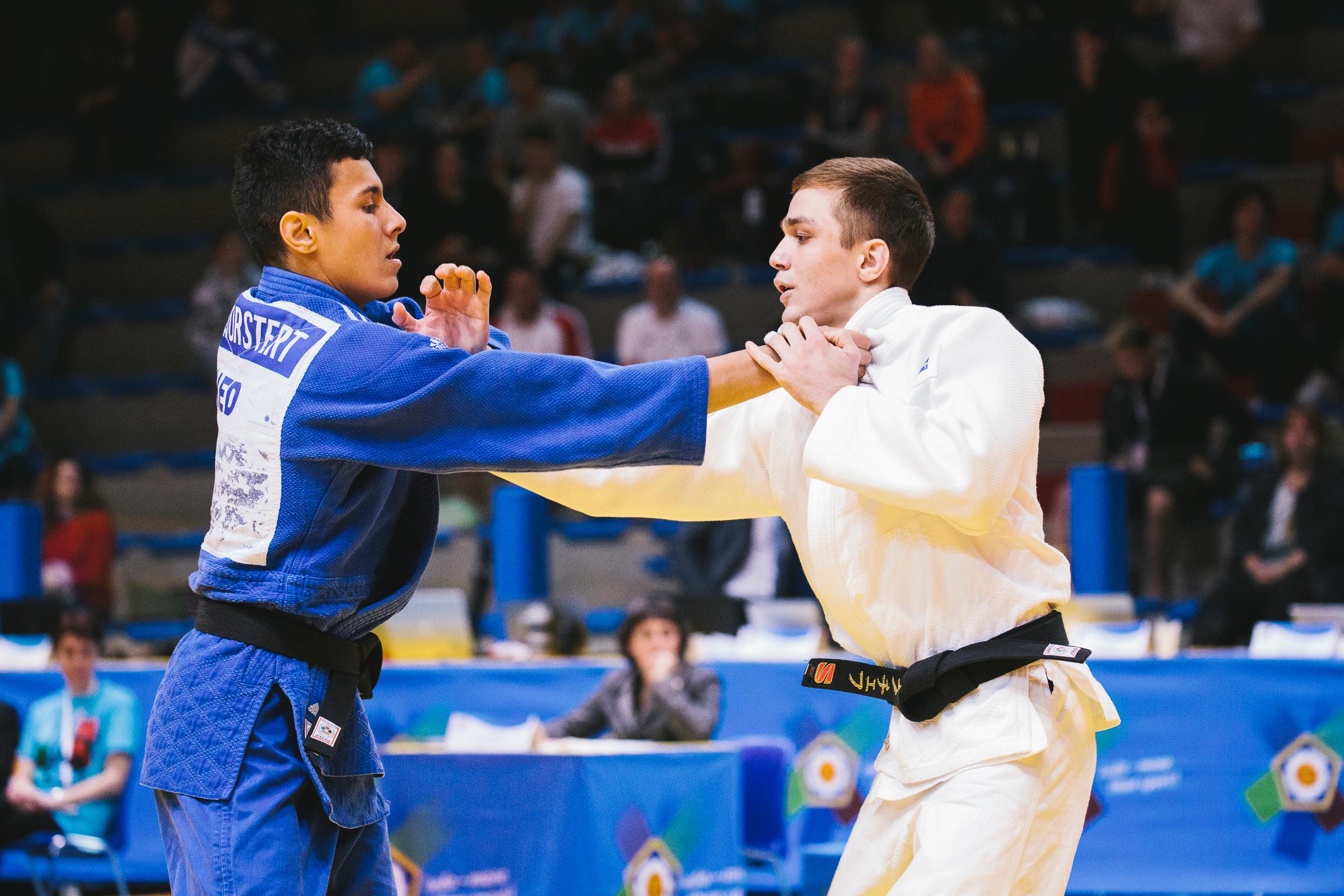 Another gold for Italy came from the great performance of Silvia PELLITTERI in the -57kg category. After four wins, she prevailed in the final over Seija BALLHAUS (GER) scoring a crucial waza-ari in golden score. Andrea KARMAN (HUN) and Pleuni CORNELISSE (NED) took bronze.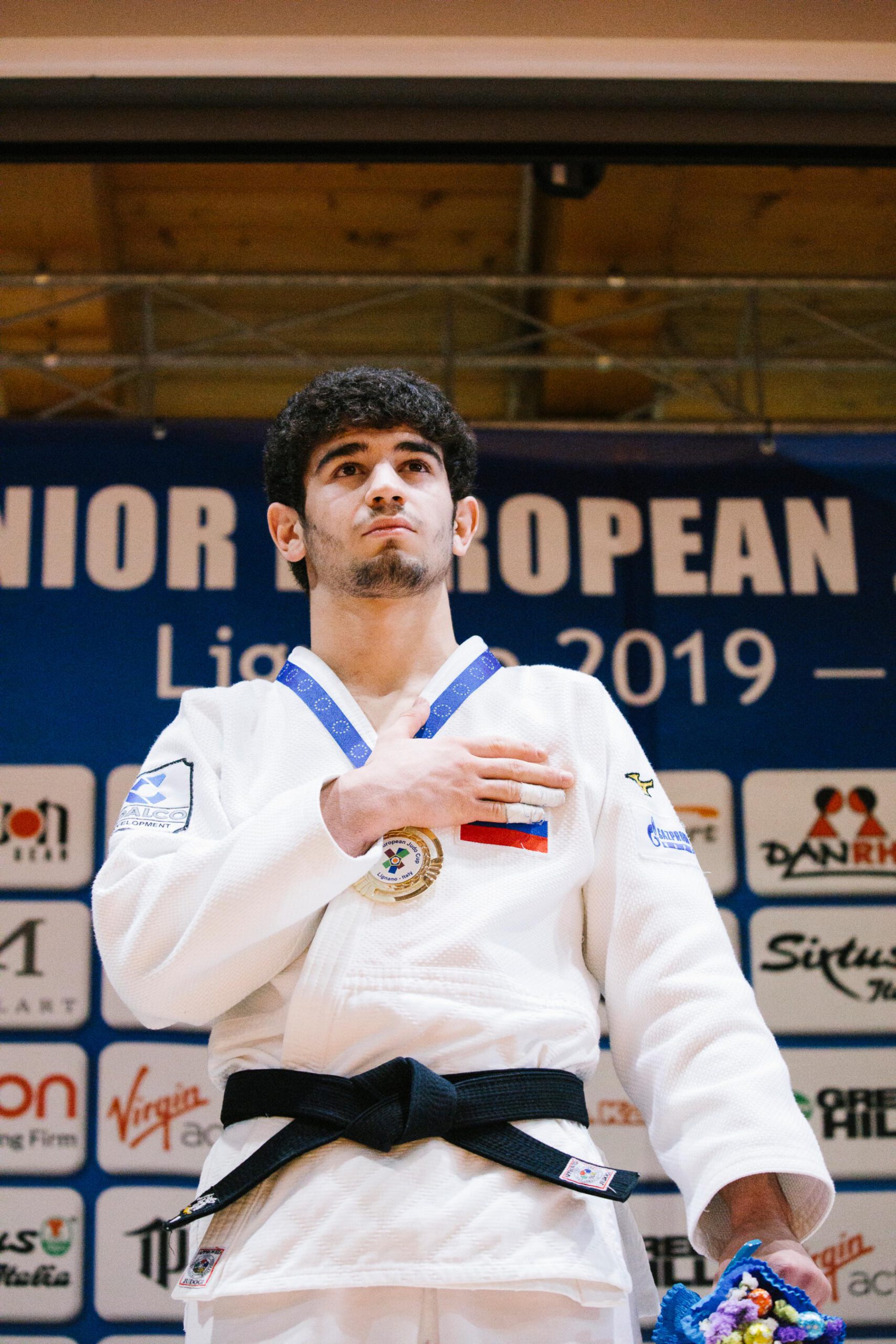 In the -73kg category, Russian Makhmadbek MAKHMADBEKOV won the gold medal, taking his revenge on the home favourite Mattia PROSDOCIMO (ITA) after suffering defeat in the semi final in Coimbra three weeks ago. When talking to the gold medallist, he explained how he felt today,
Today was a good day, there were a lot of competitors, more than 90, it is the first time that I see something like that, but it is good because I had a lot of fights. The key fight for me was the final with the Italian, I faced him a few weeks ago in the semi-final in Coimbra, I made a mistake and I lost, so today I was really willing to win.
The 2018 Junior European Champion at -63kg Lia LUDVIK (SLO) was unstoppable today. She won all 5 of her fights by ippon, including the final against the Russian Dali LILUASHVILI. Bronze medals went to Szofi OZBAS (HUN) and Katarina KRISTO (CRO). LUDVIK confidently spoke of her day,
Today was a great day, I am so happy for this medal. I expected a medal, then I fought as I fought and I am happy that I got the gold.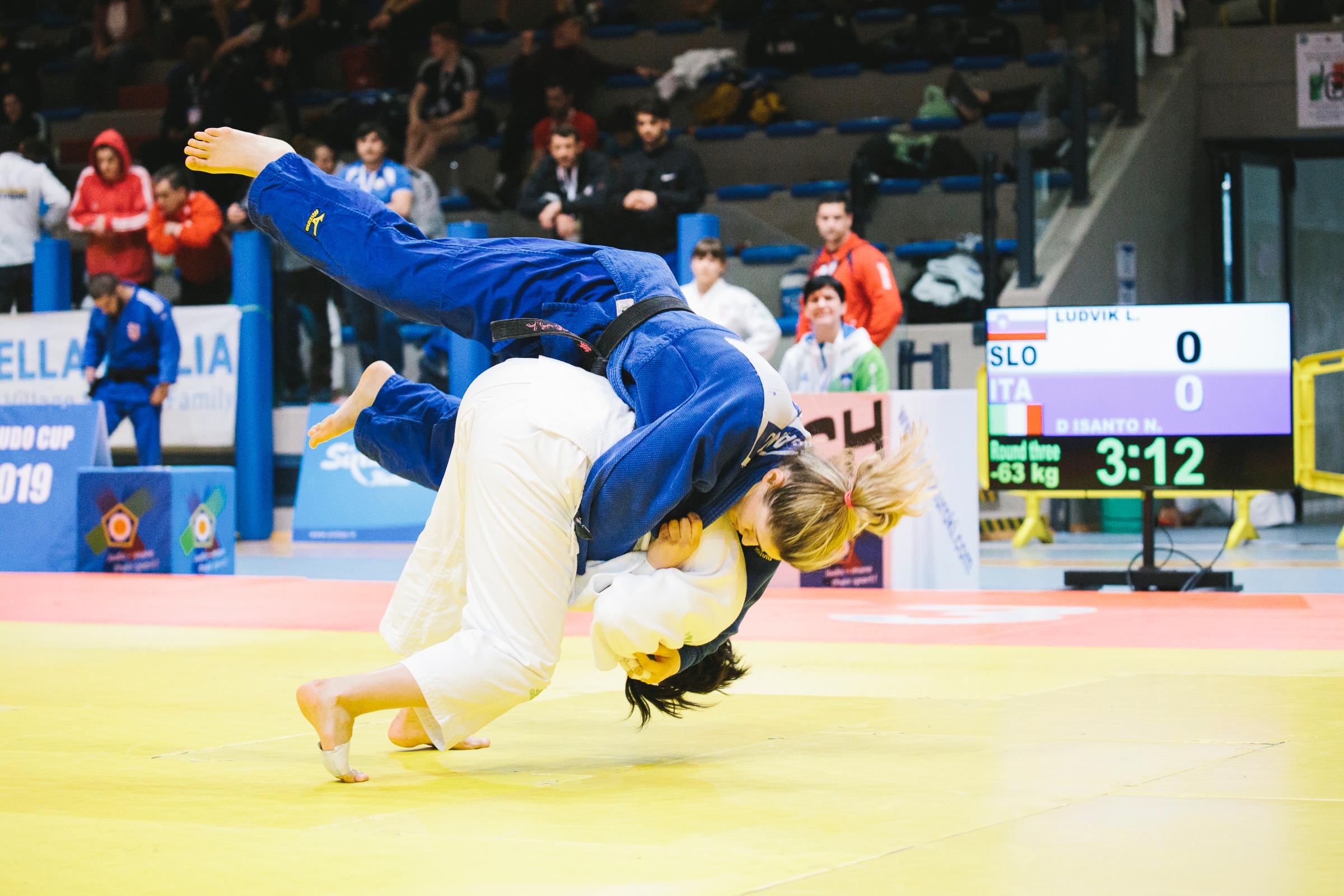 Among the coaches there was the former Italian Champion Rosalba FORCINITI, who revealed her thoughts and her goals for the future and her transition from athlete to coach.
It is not an easy transition for someone who has been an athlete, because you try to keep secret your moves for years and suddenly you have to teach them to the young generations. It is like to undress yourself of something that you have tried to preserve for years.
Italy will be looking to keep their position in the results table following tomorrow and with a total number of 118 athletes competing in this tough tournament, their chances are high.
Judoka
---