Europe took the lions share of medals on the opening day of the Abu Dhabi Grand Slam, with four of the five golds going to Spain, Georgia, France and Italy. The latter managed to top the table as the team earned a silver and two bronze to go along with their golden achievement in the -66kg category.
Experience saw Julia FIGUEROA (ESP) take her place on top of the podium in the -48kg category today in the Abu Dhabi Grand Slam. Notorious for her abilities in ne waza, Figueroa demonstrated in her first two contests just why her opponents should be wary as she used sheer strength to manoeuvre them in to osae komi. Catarina COSTA (POR) was caught with ashi waza, a waza ari score putting the Spanish in to final against Francesa MILANI (ITA). Arguably, Figueroa was in her stride by this point but she was under pressure with two shidos against her. More ashi waza brought the number one seed her third grand slam title, her last was in 2016.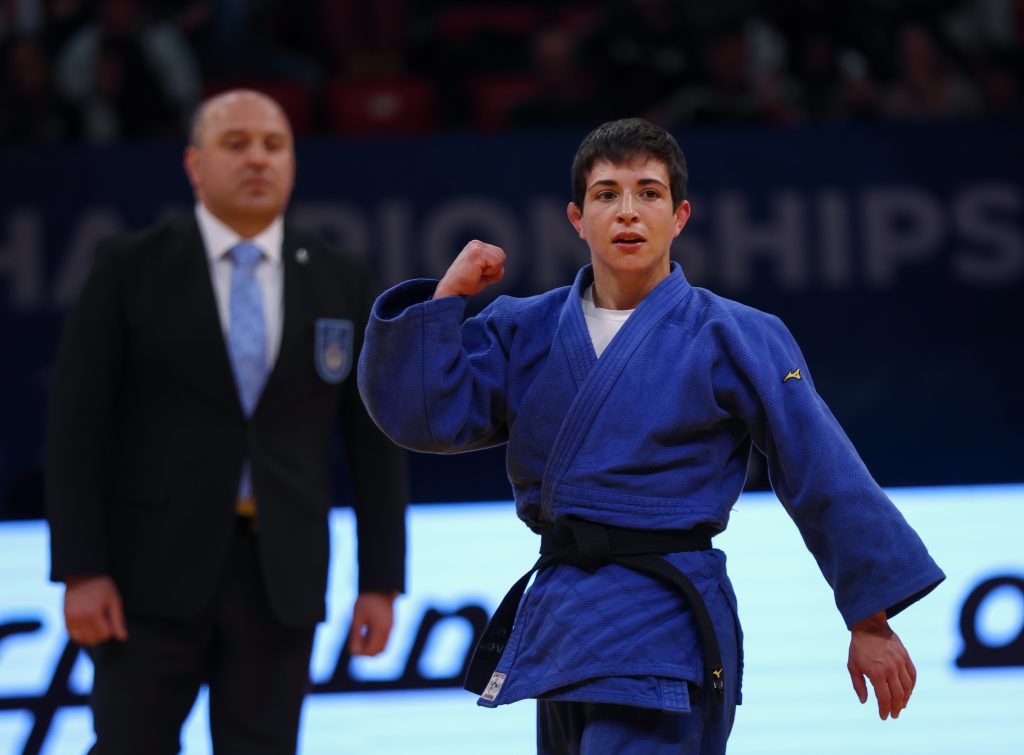 Once again, the 2021 junior world champion shone on the senior circuit. After a stunning performance in Tbilisi, taking out his 2019 world champion team mate Lukhumi CHKHVIMIANI, and eventually taking silver against another team mate, Temur NOZADZE in potentially the most exciting match up of the tournament, he did it again in Abu Dhabi.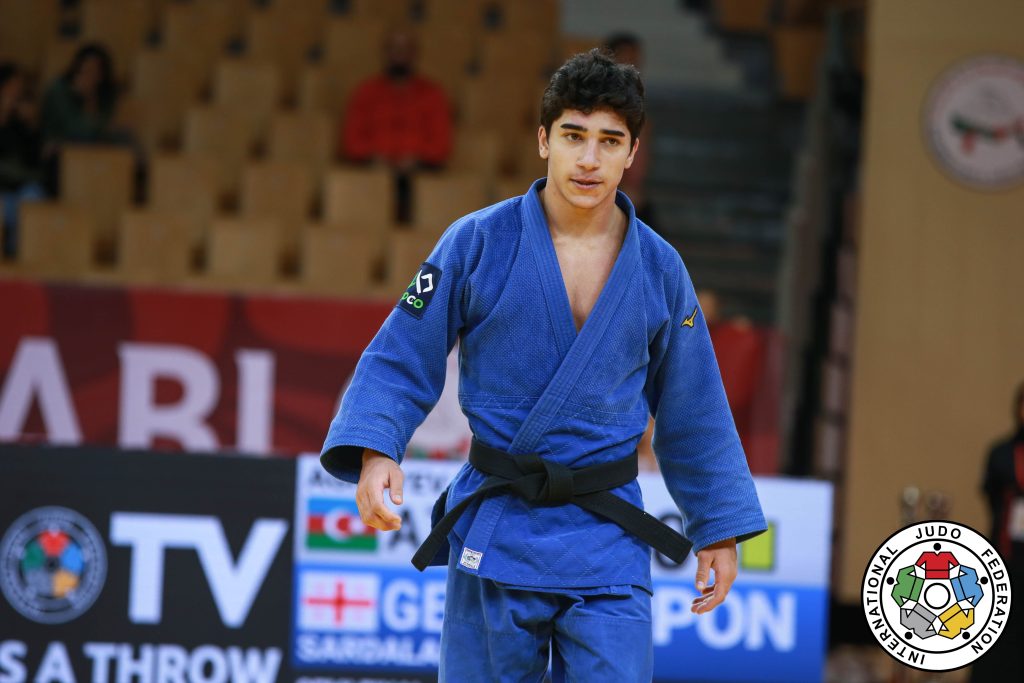 It is no secret that the Georgian team mass produce their judo talent, but this youngster will soon be pushing out his senior competition after his golden success, defeating the current Olympic silver medallist, YANG Yung Wei (TPE) with an impressive standing morote seoi nage in the final.
Astride GNETO (FRA) is another who has a wealth of experience on the tour and today it was evident. In her final against the up and coming Uzbekistan representative, Diyora KELDIYOROVA, ippon was called for the Uzbek as she applied an arm lock, gaining the submission. However due the swift transition on to the arm, and the ruling against such action, it was taken off and Gneto was given a second chance.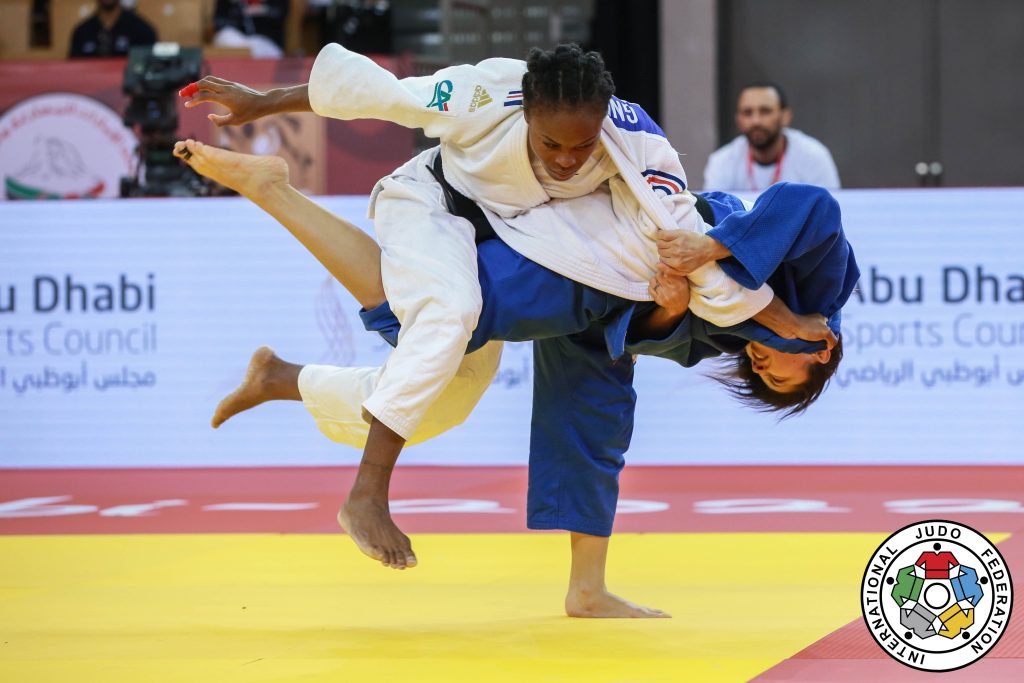 It was a terrific head to head that almost became a battle of penalties, however Gneto's style won out in the end, an over-the-back cross grip giving her security as she hooked in for o uchi gari, earning her a gold medal-winning waza ari.
The -66kg final saw number three seed, Elios MANZI (ITA) and number five Strahinja BUNCIC (SRB) battle it out. Unfortunately for Buncic, he appeared to always be on the back foot during the contest, unable to make his mark as Manzi attacked relentlessly, taking the win with his staple seoi nage, using his opponents slightly taller stature to his advantage.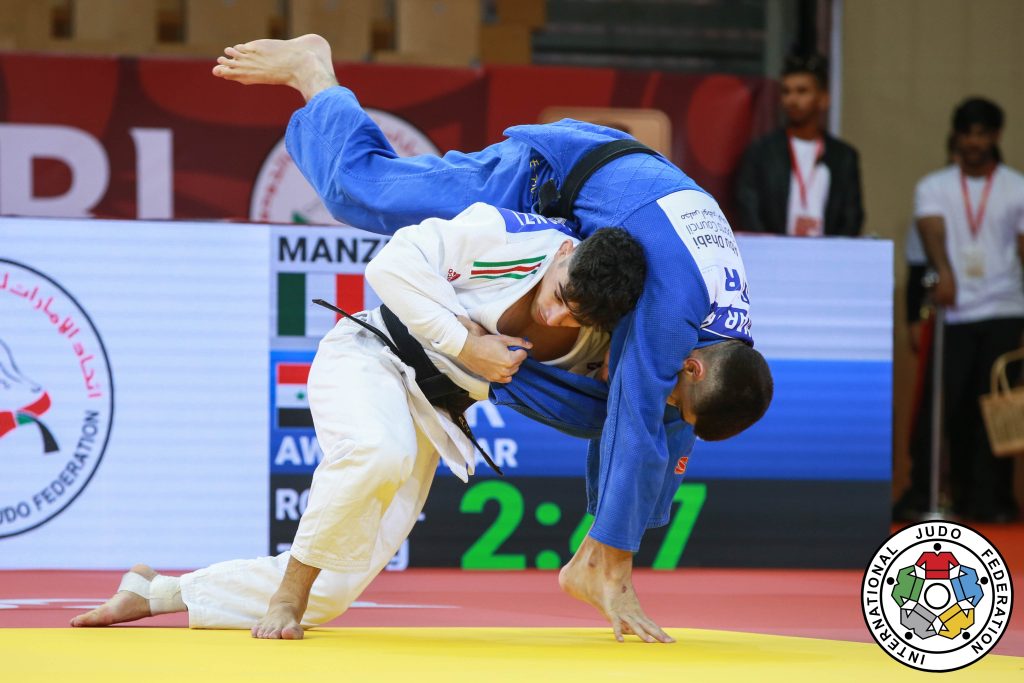 There was potential for an all-Italian final but his team mate, Matteo PIRAS was unable to find a way past the Serbian. It seems that despite previous accomplishments during his six years as a senior competitor, Manzi, who took his first senior continental championship medal in 2016, has landed once again in 2022, taking another in Sofia and now his first grand slam medal, a sweet gold. 
-57kg: Nora GJAKOVA (KOS) v HUH Mimi (KOR)
Welcome back Nora GJAKOVA! It has been a while since we have seen the current Olympic champion from Kosovo, and a pleasure to see her debut the golden back patch. It was a tough run on her first outing, competing against her peers who continued on the circuit relatively quickly following the Olympic Games, however she powered through against some of the strongest in the category including Eteri LIPARTELIANI (GEO) in the semi final in order to be in with a chance for gold.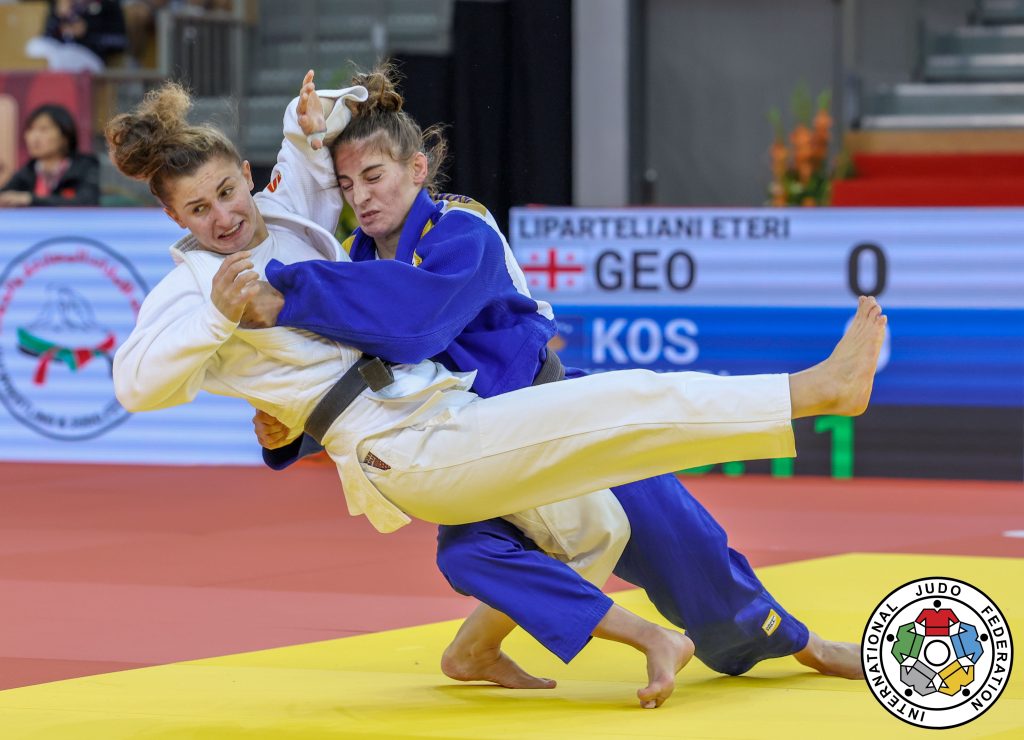 However in the final against HUH Mimi (KOR) she was unable to find her way to a scoring attack and then was put under pressure after accumulating two shidos. Eventually, Huh caught Gjakova with a low o uchi gari scoring waza ari and securing the win in osae komi, a great accomplishment for the 19 year-old who also took gold in Tbilisi earlier this year and an impressive 5th in the Tashkent World Championships.
Judoka
Author: Thea Cowen
---