With the home nation victories of Giulia GIORGI and Bright MADDALONI NOSA during the second day of competition, Italy gains five medals in Lignano Sabbiadoro. In fact, Saturday, in addition to Luigi CENTRACCHIO and Asya TAVANO, Valerio ACCOGLI had reached the highest step of the podium, confirming his last success in Coimbra.
However, Italy wasn't the only successful nation in Lignano. During day two, the Netherlands delegation obtained two gold medals, with Elin HENNINGER and Jules BLOOM. The victory came also from KELLER Rebeka (HUN), Ilam NESIRKOVEV (BEL) and Mathias ANGLIONIN (FRA).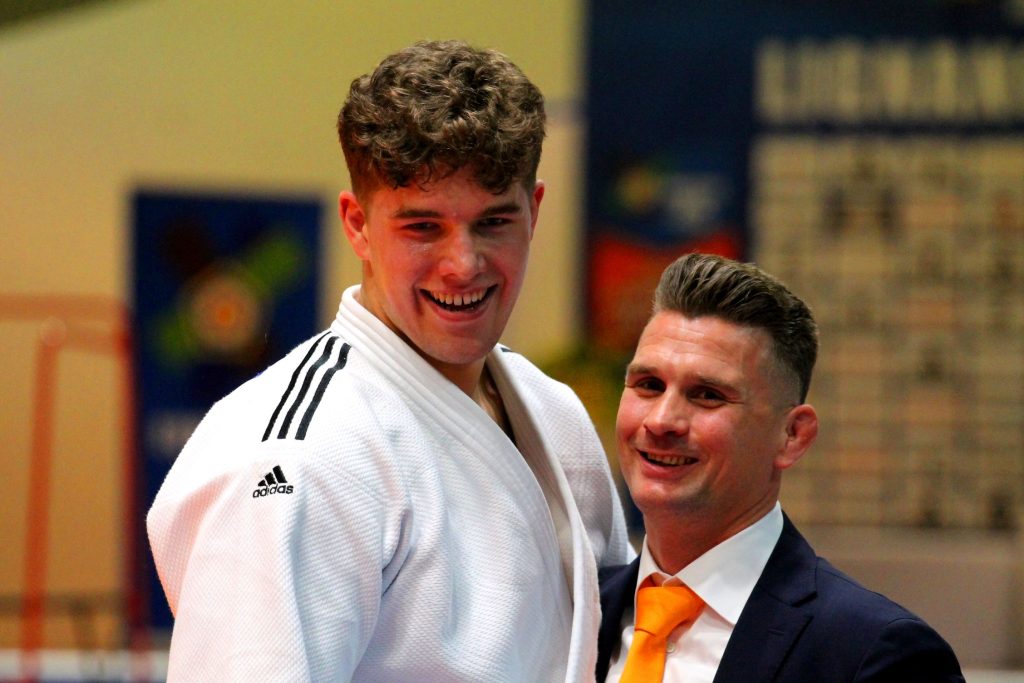 Anglionin did a great competition. For him it was very hard, especially the final against the strong Benjamin MATASEJE (SVK) from Slovakia.
I scored waza ari at one minute so I had to maintain it and avoid losing concentration. I'm very happy and proud of myself!
It was his first experience as a junior and dominated Davis DUDY (CZE), Francesco BASSO (ITA) and TOMPA Marton (HUN) in the semi final.
I can say I demonstrated my values and qualities to all my friends.
Author: Gino Gianmarco Stefanel
Judoka
Author: EJU Media
---