Day two of The Hague Grand Prix saw a resurgent Ivaylo IVANOV (BUL) take the gold medal in the -81kg category. Unseeded, and languishing down at number 26 on the IJF World Ranking List, the Bulgarian has been struggling to find the form that last saw him atop the podium in 2016 when he took gold at the Samsun Grand Prix. Today, however, in a field that contained both the current world champion Saeid MOLLAEI (IRI) and former world champion Alexander WIECZERZAK (GER), it was Ivanov who stepped up to give what was arguably his most convincing performance on the IJF World Tour to date. The field of 45 entrants meant that Ivanov, without the benefit of a first-round bye, needed six wins to take the gold medal. Chief among them was a round two win over Mollaei whom he threw with morote seoi nage for ippon. The final saw Ivanov against world number two and home favourite Frank DE WIT (NED). But, having fallen behind early, Ivanov clawed his way back and, with only 15 seconds left on the clock, with a huge ura nage levelled the scores then sealed the win with osaekomi.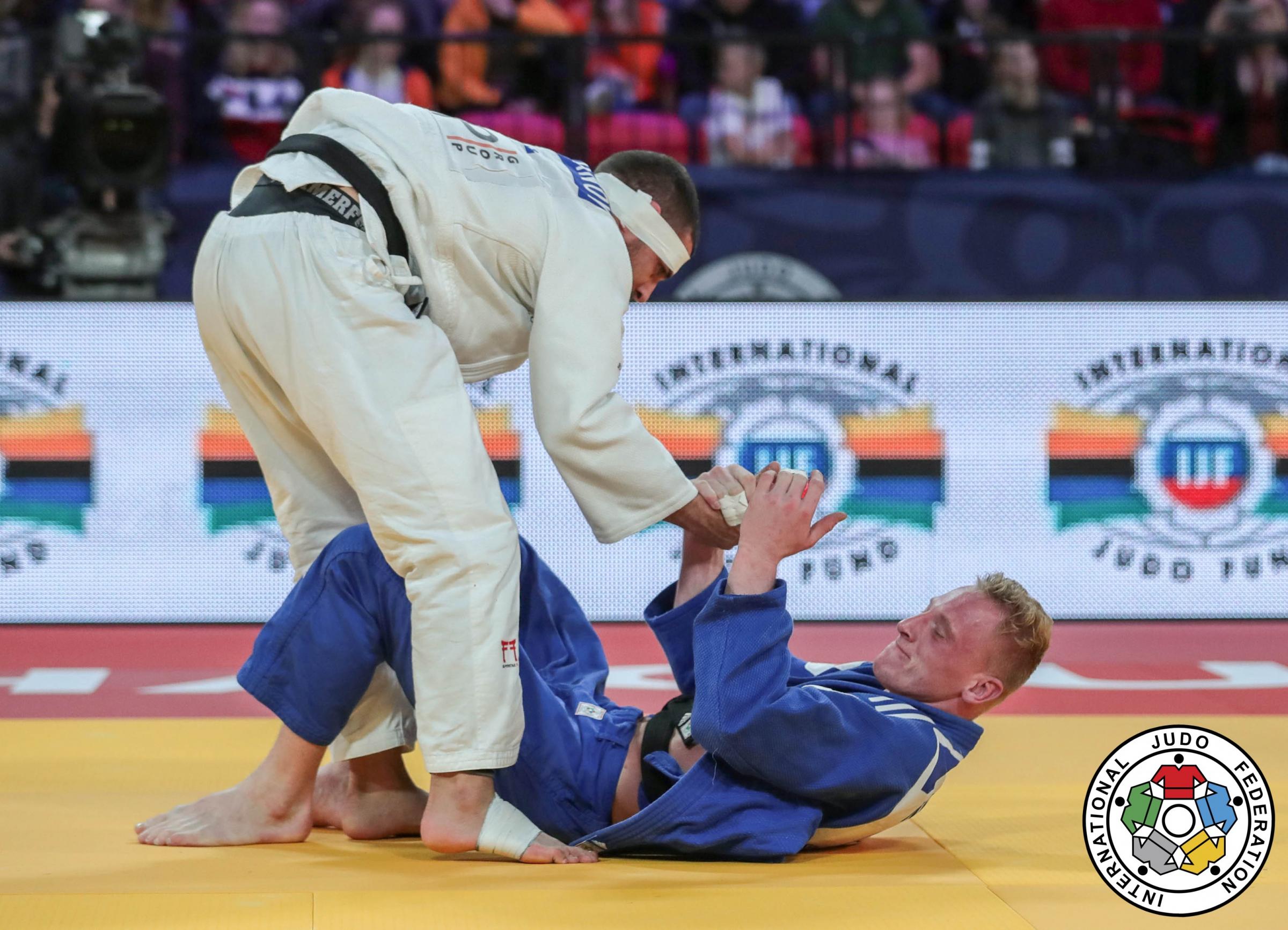 When asked about his win today Ivanov said,
"I am really happy to be back on top of the podium. This is a very special win for me because it is my son's first birthday. So, I dedicate this win to him. I have to say he was my motivation. I don't think I can say who was the most difficult opponent today. But, of course, to face Frank De Wit in the final in front of his home crowd was very hard."
The bronze medals were won by Antonio ESPOSITIO (ITA) and Dominic RESSEL (GER).
---
Podium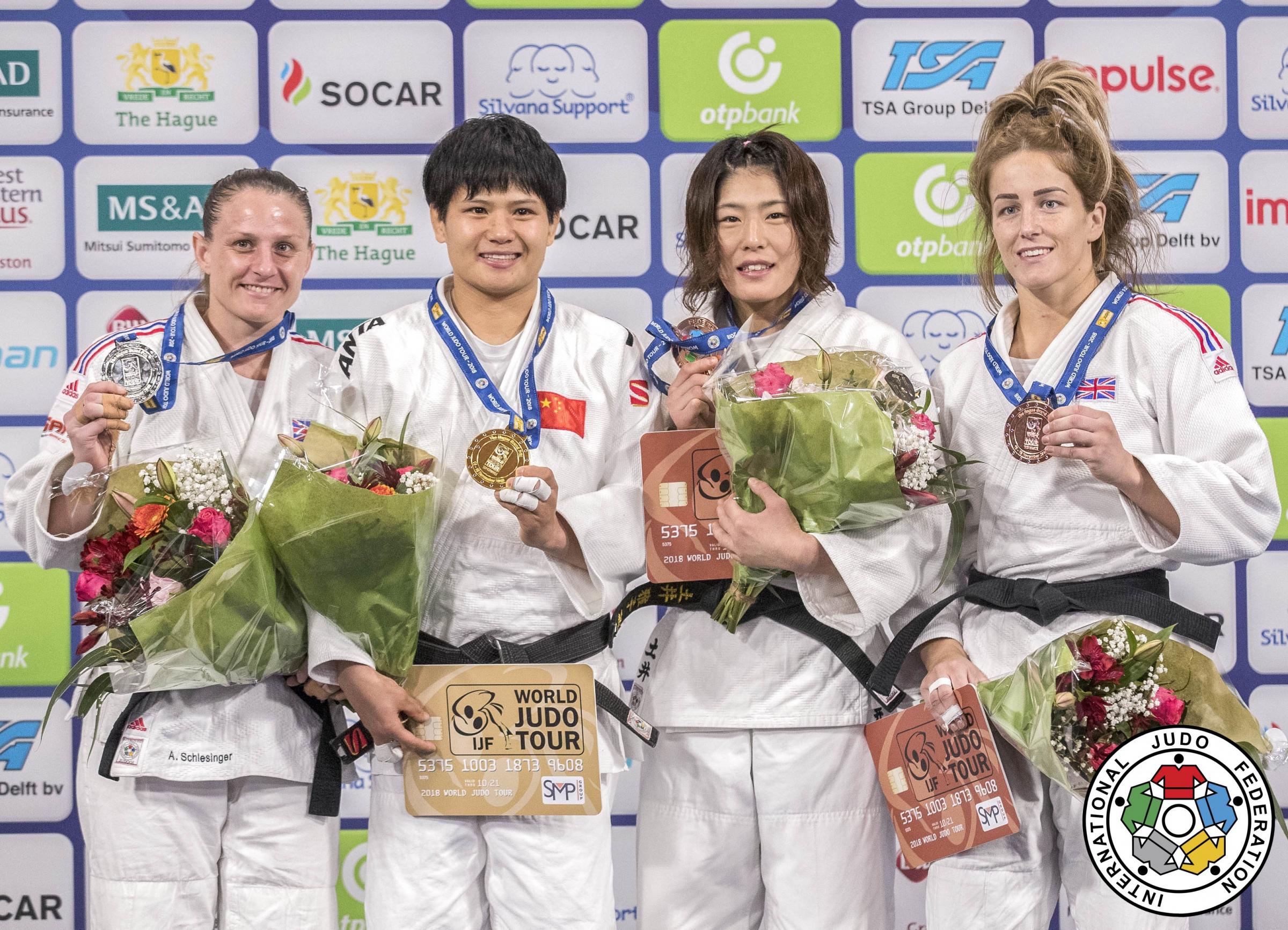 Podium -63 kg 1. YANG, Junxia (CHN) 2. SCHLESINGER, Alice (GBR) 3. DOI, Masako (JPN) 3. LIVESEY, Amy (GBR) 5. DI CINTIO, Maelle (FRA)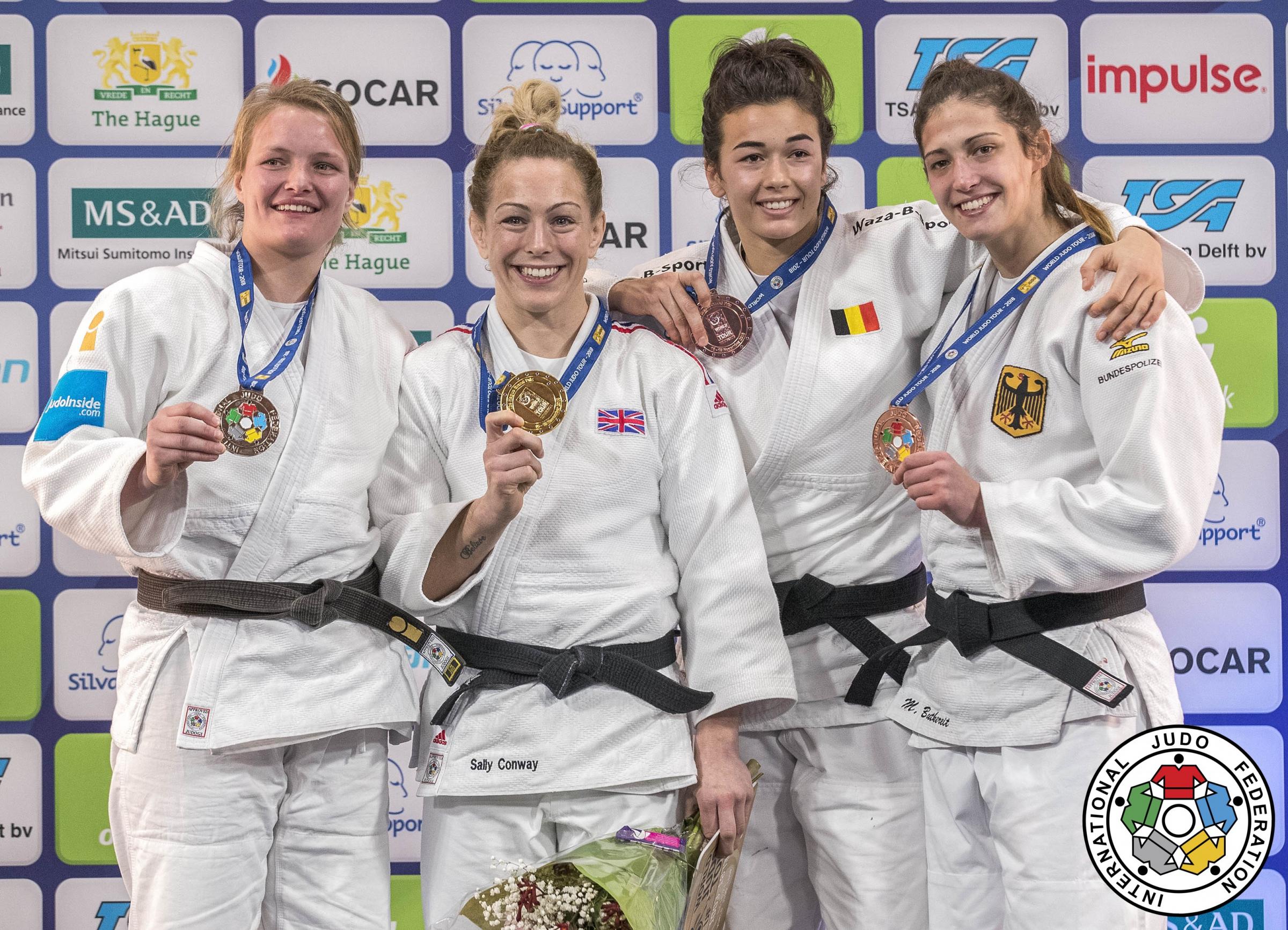 Podium -70 kg 1. CONWAY, Sally (GBR) 2. VAN DIJKE, Sanne (NED) 3. BUTKEREIT, Miriam (GER) 3. WILLEMS, Gabriella (BEL)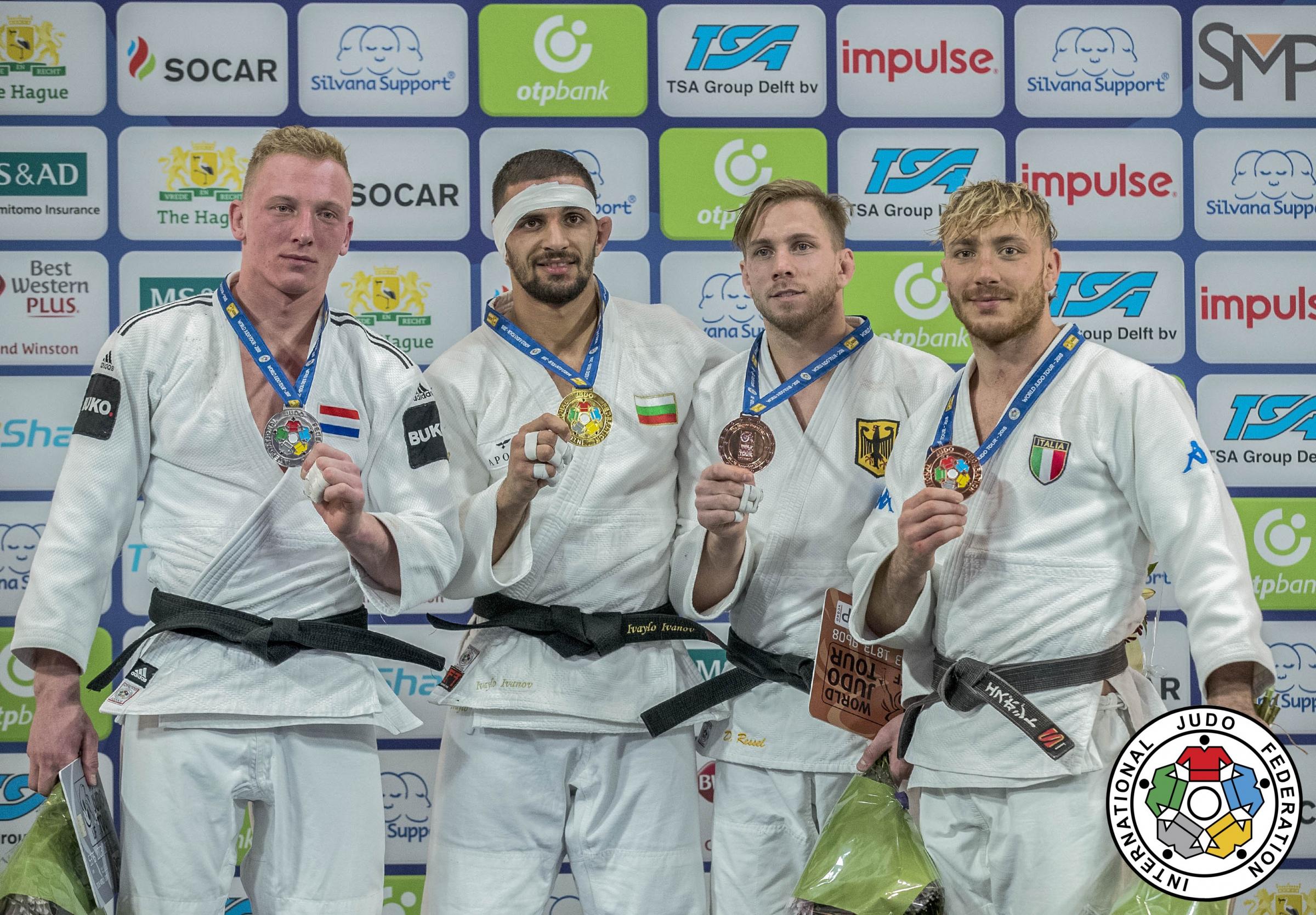 Podium -81 kg 1. IVANOV, Ivaylo (BUL) 2. DE WIT, Frank (NED) 3. ESPOSITO, Antonio (ITA) 3. RESSEL, Dominic (GER)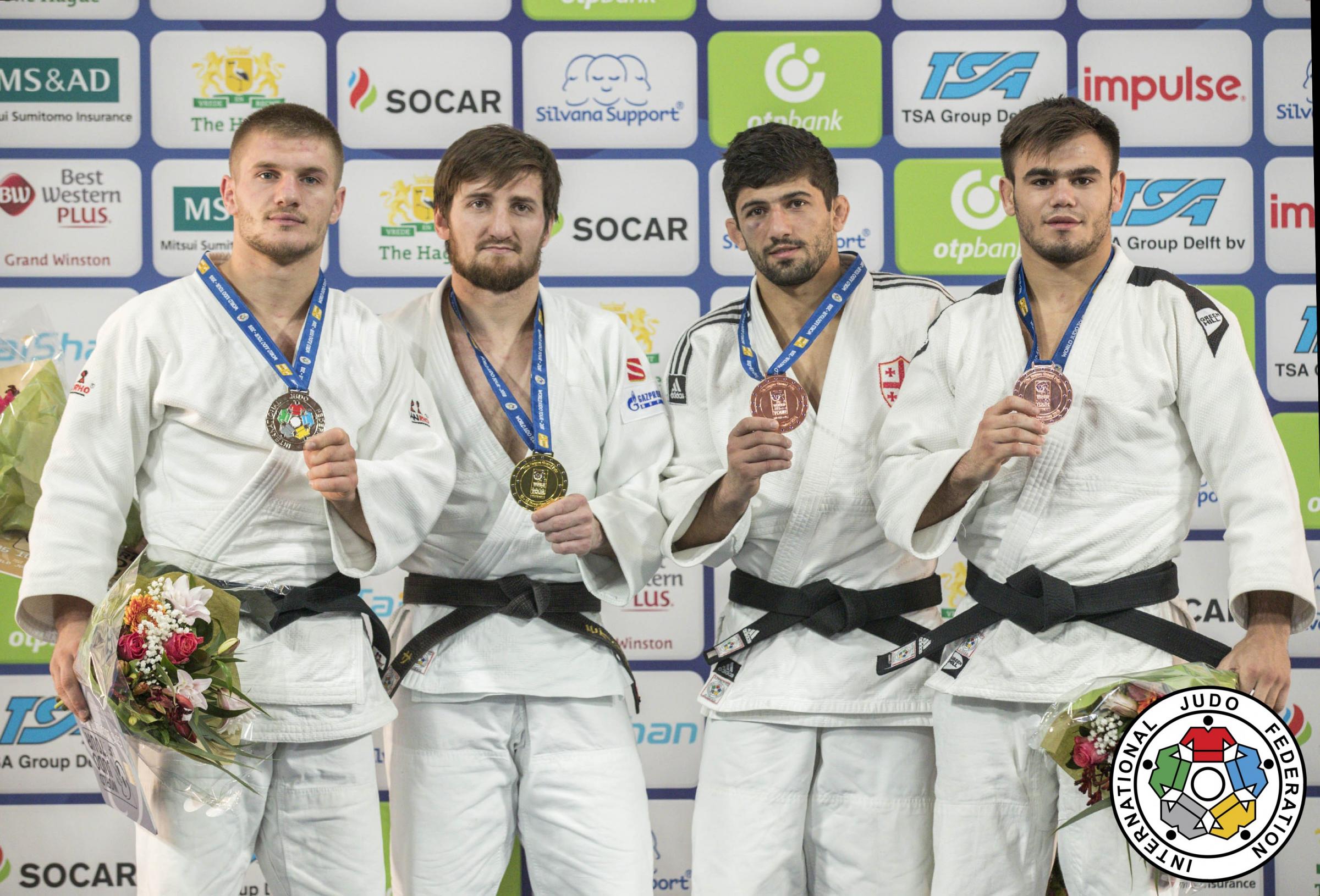 Podium -73 kg 1. MOGUSHKOV, Musa (RUS) 2. GJAKOVA, Akil (KOS) 3. SHAVDATUASHVILI, Lasha (GEO) 3. STERPU, Victor (MDA)
In the -73kg category the gold medal went to Musa MOGUSHKOV (RUS) when he defeated Akil GJAKOVA (KOS) in the final. The bronze medals were won by Victor STERPU (MDA) and Lasha SHAVDATUASHVILI (GEO).
In the -63kg category the gold medal went to YANG Junxia (CHN) who defeated Alice SCHLESINGER (GBR) in the final. The bronze medals were won by Amy LIVESEY (GBR) and DOI Masako (JPN).
In the -70kg category the gold medal was won by Sally CONWAY (GBR) whose opponent in the final, Sanne VAN DIJKE (NED) had to withdraw from the final due to an injury sustained in a previous contest. The bronze medals went to Gabriella WILLEMS (BEL) and Miriam BUTKEREIT (GER).
---