With many of the Junior European and World medallists competing in their final years in the age category, they will be making the jump to senior competition, but there is still one more step and one more opportunity to claim a title, at the U23 European Championships. This year it will be held in the 'Ice Palace Olimpiyets' in Izhevsk, within the Udmurt Republic in Russia. A total of 244 athletes are competing for this coveted title.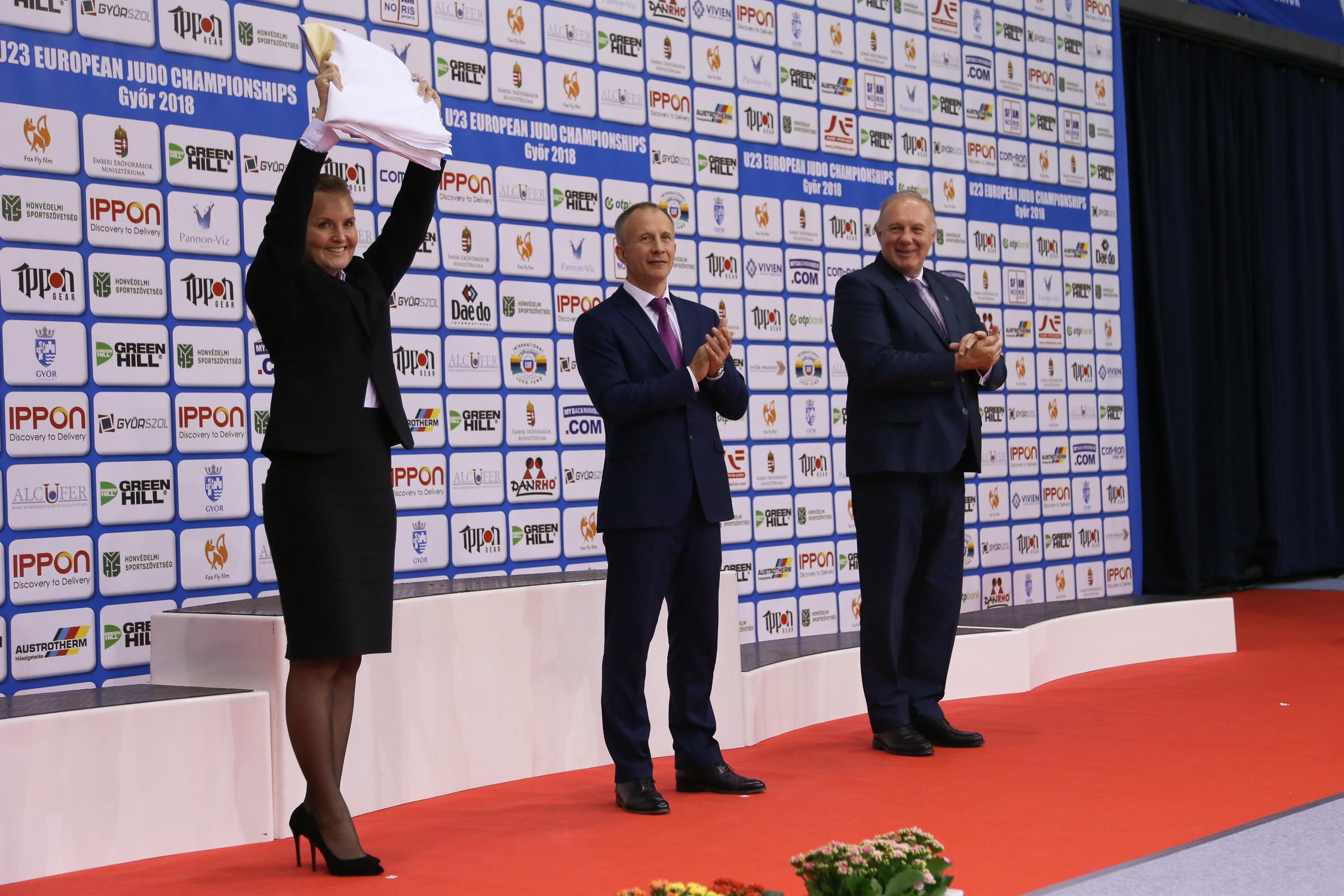 Vasily ANISIMOV, President of the Russian Judo Federation is delighted to welcome the best athletes to a country where the sport of judo is so popular,
The U23 European Championships will also be held in Russia for the first time. In 2006, Moscow hosted the main continental tournament for young judokas, and after five years Tyumen. This time, the best athletes are invited to Izhevsk, in the history of which this Championships will become the largest judo tournament.
DAY ONE
Starting the three day tournament will be the lightweight men and women. Silver medallist in the -60kg from last year, Jaba PAPINASHVILI (GEO) will be aiming to take the title this year in the absence of the 2018 U23 winner Yago ABULADZE (RUS). However in his place comes Orenburg European Cup gold and silver medallists, Ayub BLIEV and Ramazan ABDULAEV. Another to look out for in this dynamic category is Salih YILDIZ (TUR), the youngster became Junior European Champion this year as well as claiming a well deserved bronze in the Junior World Championships this month.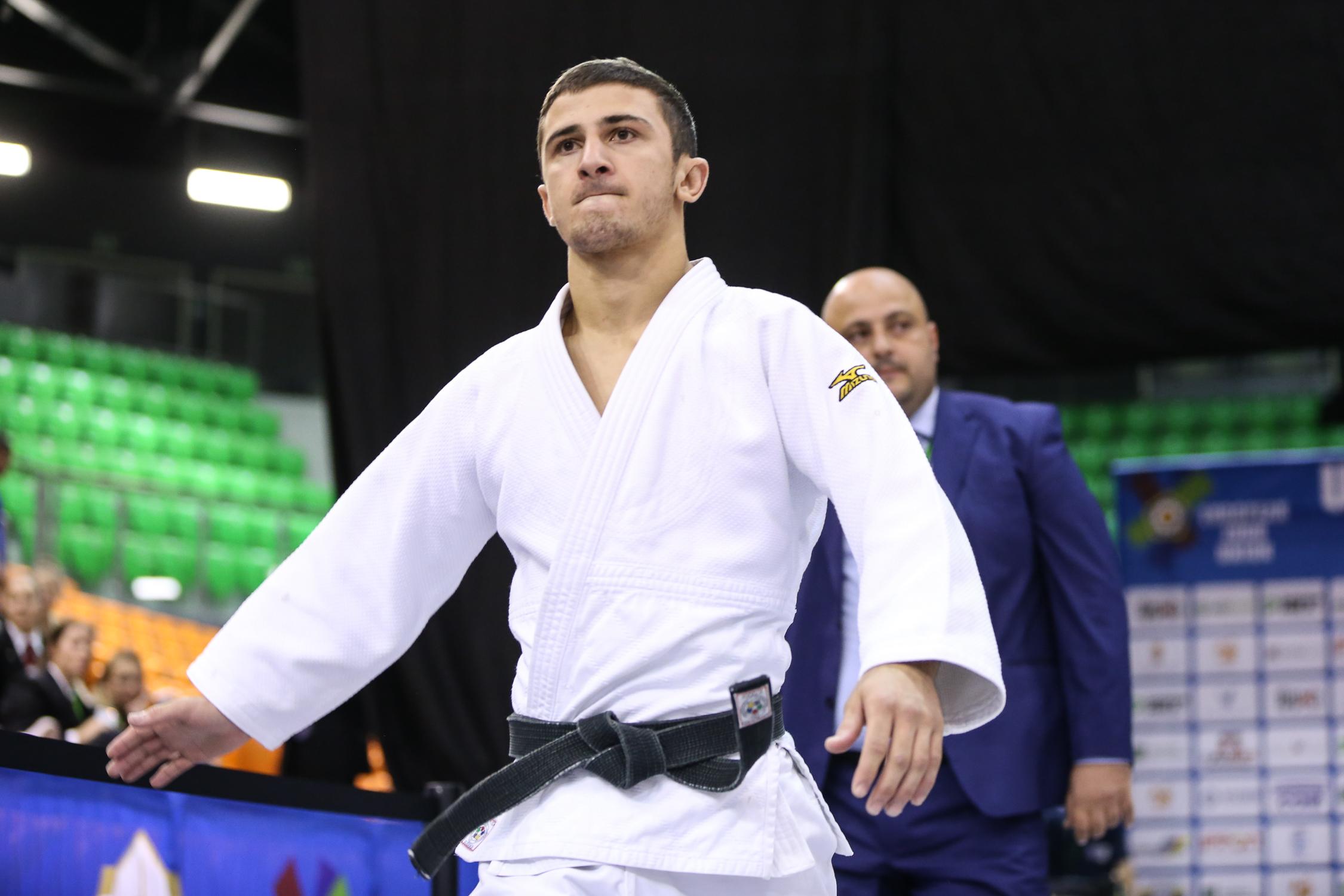 The -66kg category won't be welcoming back any of last years medallists, the closest is Michel ADAM of Germany who took a fifth place but will be chased by Lucian BORS DUMITRESCU (ROU) who has claimed many a Junior European Cup title this year and narrowly missed out on a medal in Marrakesh.
The womens categories we will see on day one include -48kg, -52kg and -57kg.
Andrea STOJADINOV (SRB) is returning to seal her reign as U23 European Champion, closely followed by last years two bronze medallists, Tamar MALCA (ISR) and Mireia LAPUERTA COMAS (ESP). EYOF gold, Cadet European bronze and Cadet World silver medallist, Ana Viktorija PULJIZ (CRO) is on the hunt as well, most recently taking an exciting bronze in the Junior World Championships.
In the -52kg category, Nina Estefania ESTEO LINNE (ESP) who just missed out on a medal last year has come back with more experience on the senior circuit and a tremendous fifth place in the Paris Grand Slam as well as a bronze in the Luxembourg European Open in September. 2018 Junior European silver medallist, Annika WUERFEL (GER) will give her all to acquire a medal in Izhevsk but will be followed closely by Junior European bronze medallist, Yasmin JAVADIAN (GBR).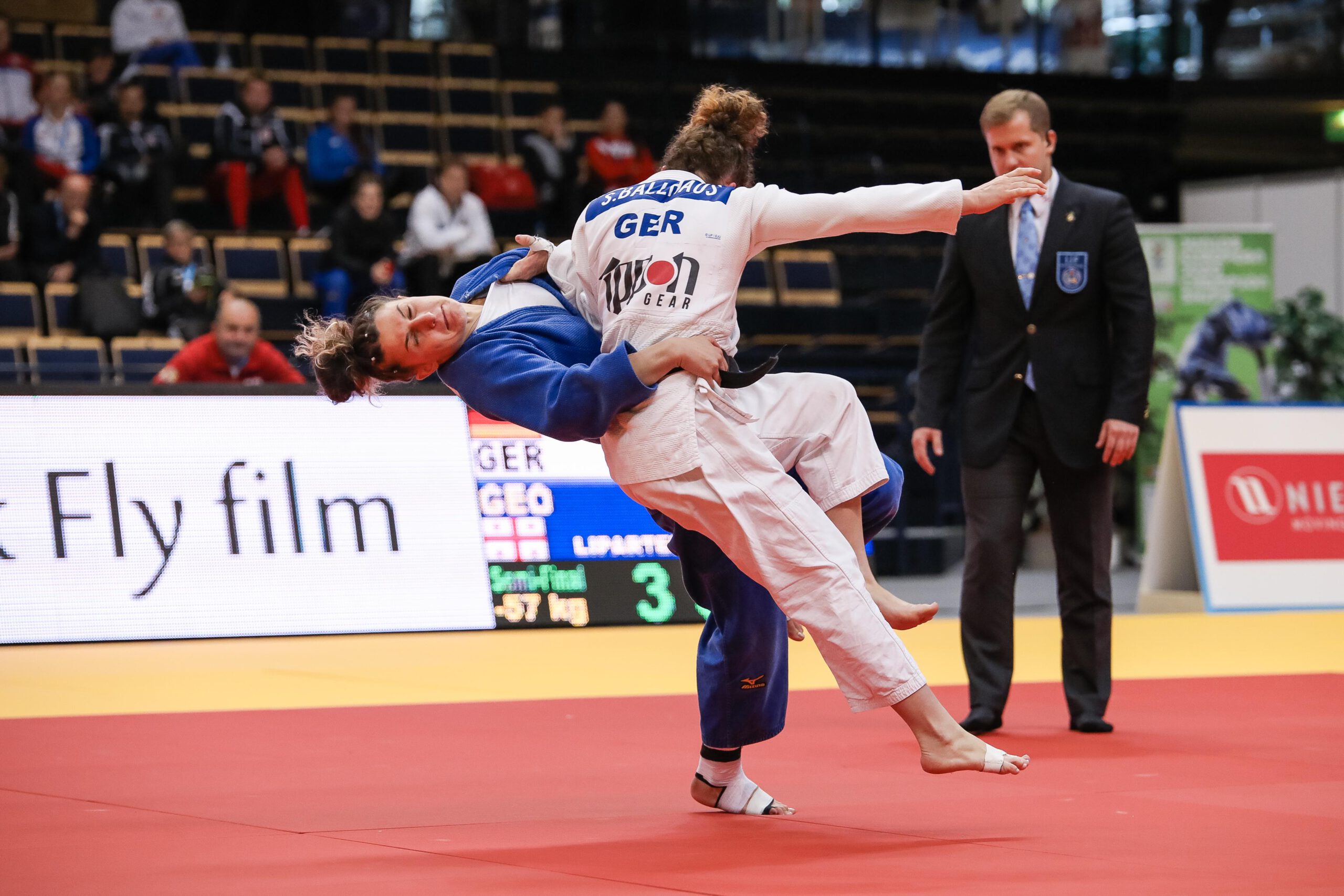 The 2019 superstar, Eteri LIPARTELIANI (GEO) can seem to do no wrong, picking up her first IJF tour medal in July before embarking on a winning streak, taking both a Junior European and World gold medal. She really will be one to beat and will continue to make history with her accomplishments as a Georgian female competitor. She will have competition in the form Pauline STARKE (GER), who took a bronze medal in the European Games this year but LIPARTELIANI will certainly be up for the challenge to improve on her bronze medal from last year.
DAY TWO
Italy will be bringing back bronze and fifth place talent from Györ in the -73kg category, Gabriele SULLI and Leonardo CASAGLIA, the latter is a European Open medallist who is on par with his team mate, both will pose a challenge for their opponents. Mark HRISTOV (BUL) has been taking Junior European Cup success since his World Cadet silver claim in 2017, the most recent, a gold in Sarajevo and a first medal in his new weight category.
The -81kg category will see yet another battle between the junior Georgian athletes, Vladimir AKHALKATSI and Tato GRIGALASHVILI. The latter has success on the Grand Prix and Grand Slam circuit and took his Junior European title this year but was disappointed in the World Championships as he missed out on a final place though still found himself on the podium. Instead, AKHALKATSI had his day and became Junior World Champion. As he is also the current U23 European Champion, he'll be one to beat. Another in the running for a medal is Lachlan MOORHEAD (GBR) who took a bronze in the Junior European Championships this year.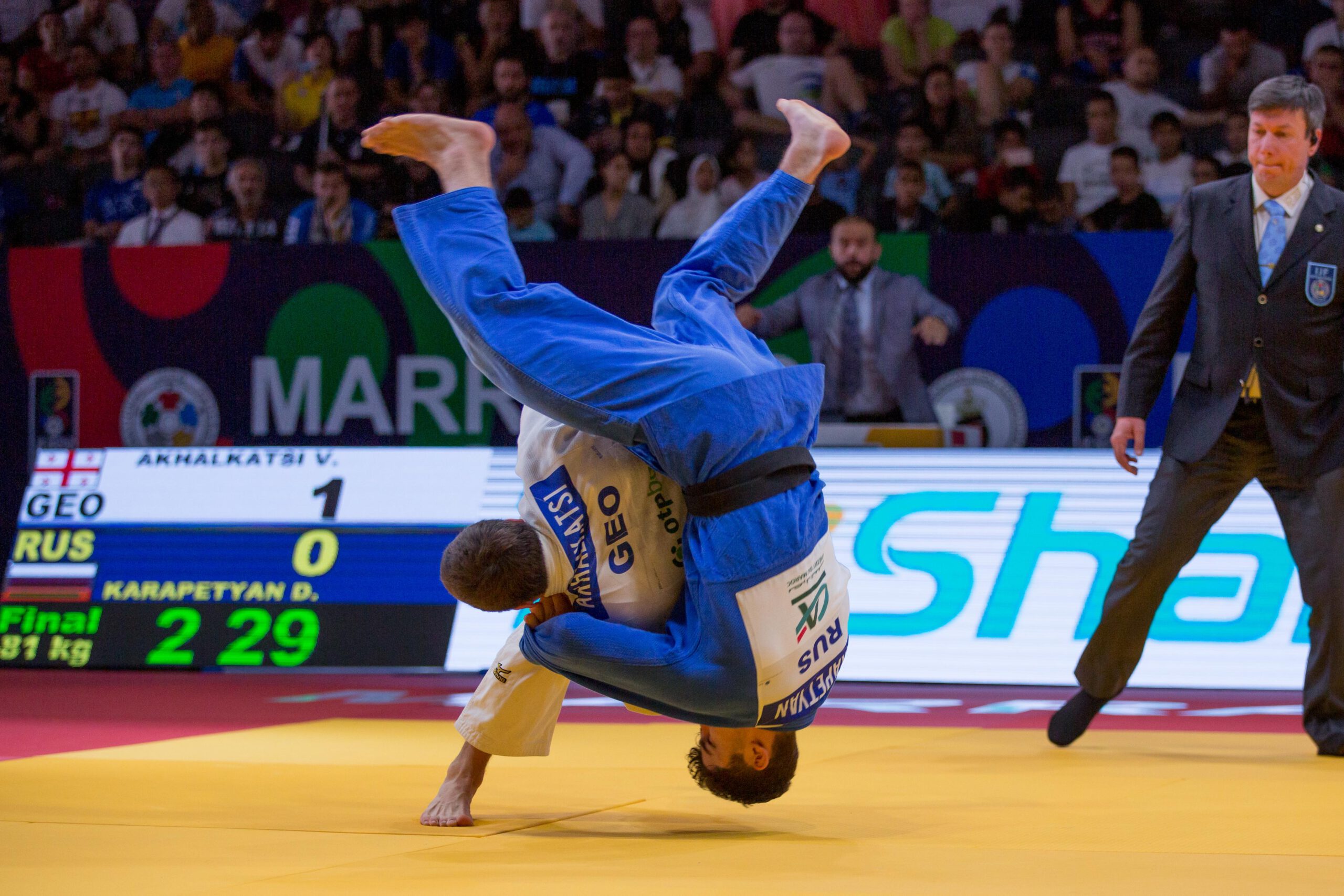 The women continue with strong entries in the -63kg category, OZBAS Szofi (HUN) has impressed time and time again this year, claiming both a European and World title at Junior level and appears unrivalled in this category. Larissa VAN KREVEL (NED) will be a big challenger, the 21 year-old became Junior European Champion in 2017 in the -57kg category but this year took a senior silver and bronze in European Open tournaments.
The -70kg looks to have the lions share of strength with more than a handful or medal possibilities fighting for the U23 title. Hilde JAGER (NED) has taken a Grand Prix medal in Tashkent this year and team mate, Margit DE VOOGD carries a 2018 Junior World bronze to back up her multiple European Cup wins. Double Junior European bronze medallist, Mariam TCHANTURIA (GEO) will be hunting out a better result following her fifth place in the Junior World Championships in this category.
DAY THREE
On the third and final day of competition, the five remaining categories will conclude the U23 European Championships.
In the -90kg category, GOZ Roland (HUN) may finally claim a deserving title this year in a major tournament, as he came so close to taking the Junior European gold but the last few seconds changed the result, similarly in the Junior World Championships, he once again met Lasha BEKAURI (GEO) and lost out.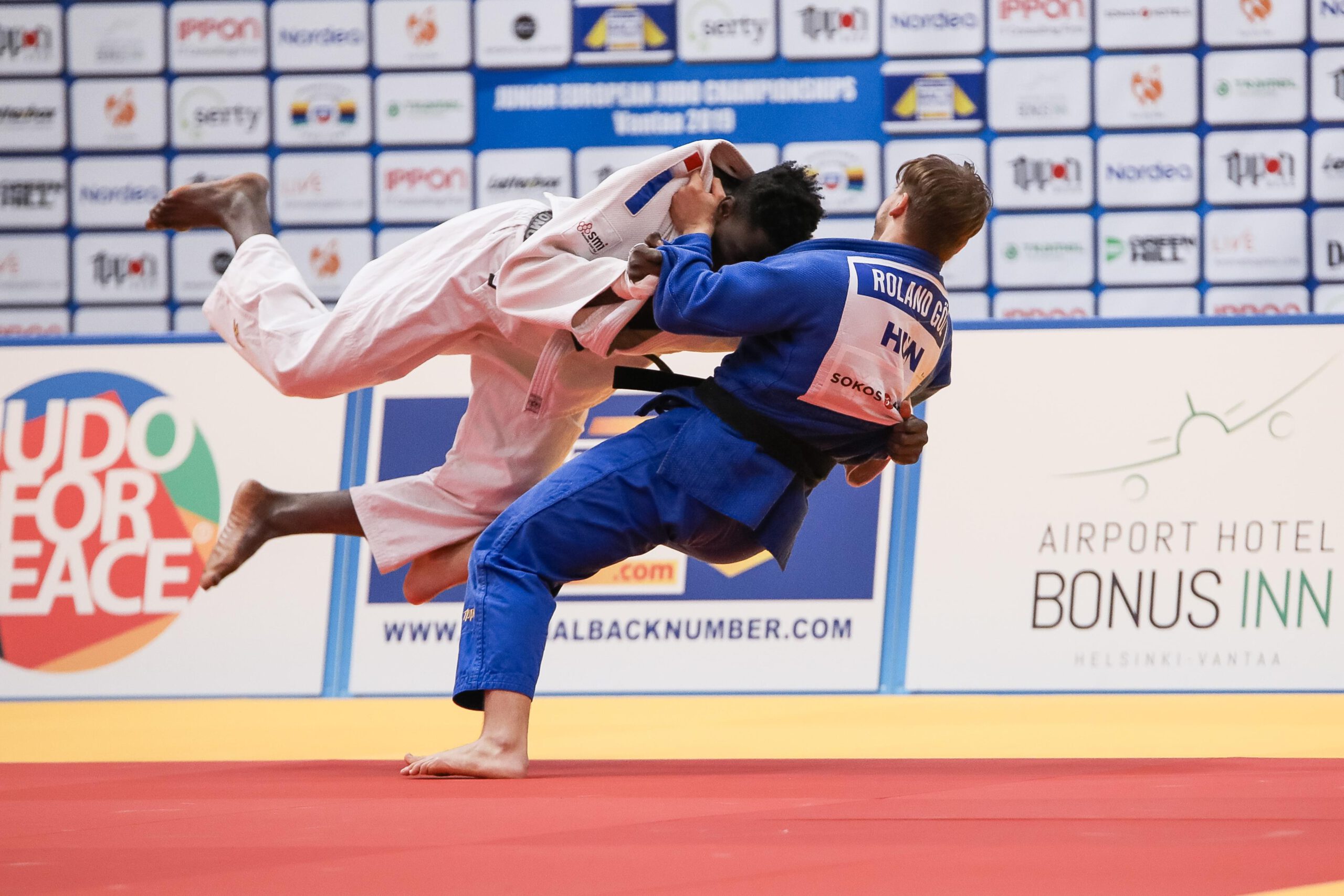 His Hungarian team mate in the -100kg category will be looking to do the same, VEG Zsombor managed to place third in both of the Junior majors this year. Onise SANEBLIDZE (GEO) will be given a shot in Izhevsk, as he only just missed out on the junior level tournaments. Jelle SNIPPE (NED) has some experience on the IJF circuit, taking a bronze in The Hague Grand Prix and plenty in the European Open so he may add to the strength of the Dutch team.
Jur SPIJKERS is also a strong contender for the Dutch, the 22 year-old isn't new to the senior circuit with plenty IJF tour experience under his belt as well as a number of European Open successes and continental medals. He will however, be challenged by the Junior European Champion, Gela ZAALISHVILI (GEO). The pair have met in competition on three occasions, though SPIJKERS had the upper hand on the first two, ZAALISHVILI finally took his win in the 2017 Junior Europeans. SIPOCZ Richard (HUN) comes in as one of the youngest competitors at only 18 years-old but took a Grand Prix bronze on home soil in Budapest this year as well as bronze medals in the Junior European and World Championships.
Though Shelley LUDFORD (GBR) was forced to withdraw from the European Open in Tallinn due to injury and so couldn't add to her results, but is back fighting fit, and will be hoping to rival those top contenders and potential medallists. Ilona LUCASSEN (NED) took gold recently in Tallinn and could be a on roll here but could face Teresa ZENKER (GER) once again as well as Junior European bronze medallist Petrunjela PAVIC (CRO).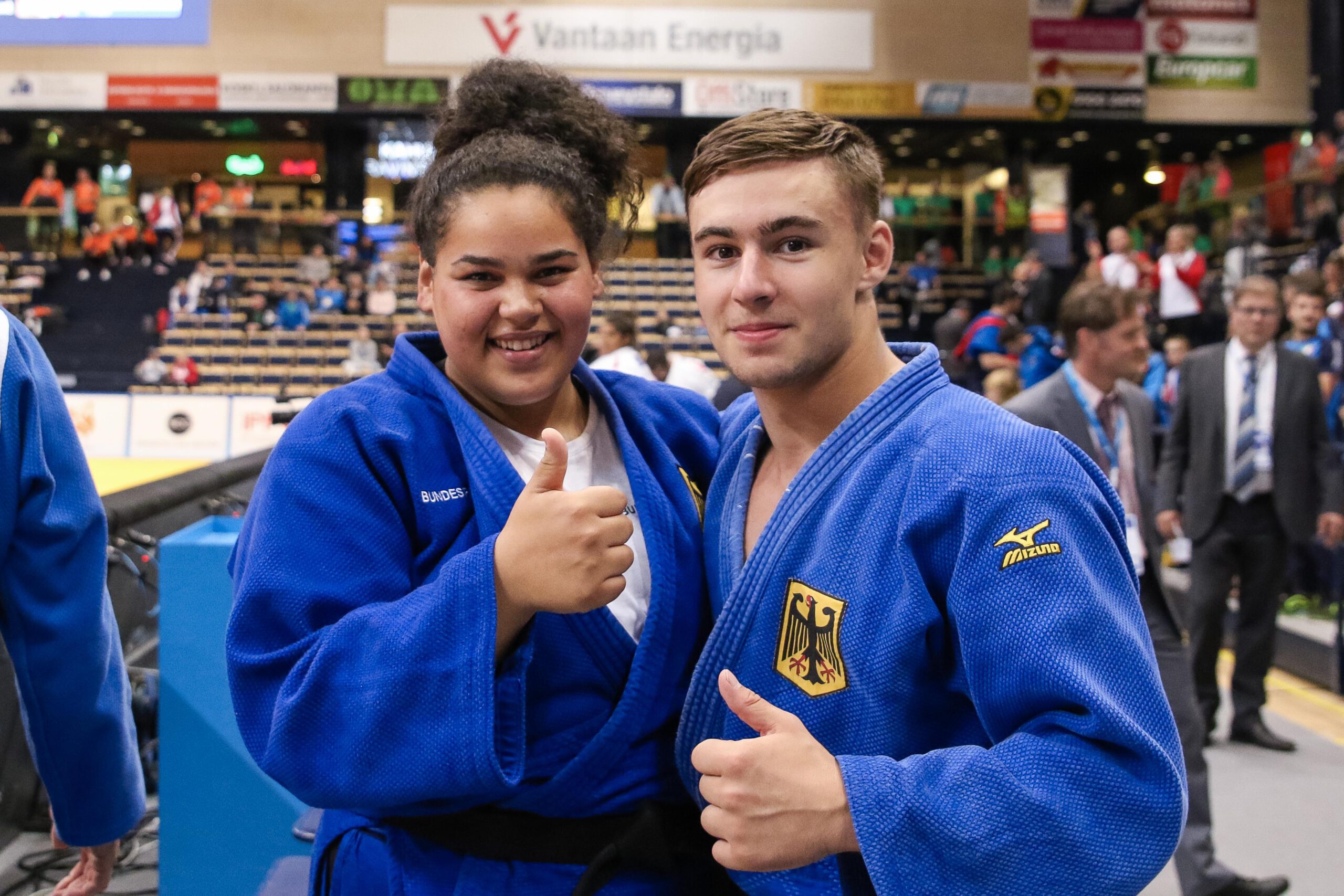 Samira BOUIZGARNE (GER) has had plenty junior success in European Cups and helped her team on to a Junior European bronze in the Mixed Team event in Vantaa. Renee LUCHT, also of Germany took a bronze medal in the U23 European Championships in Podgorica and is hoping that along with more experience and now a Junior World bronze medal in hand she will improve on her result. Competing against the strong Germans is home favourite, Anna GUSHCHINA (RUS) who assisted her own team to a bronze success at the senior World Championships in Tokyo but has had personal glory in Grand Prix events.
This tournament will, without a doubt be an explosive one and a great experience for the athletes as it is hosted in Izhevsk for the first time. Follow the whole event live at www.eju.net.
Judoka
Author: Thea Cowen
---