Yesterday, around the world people were taking time out of their day or even waking up especially early to see the contest between Japan's incredible -66kg athletes, MARUYAMA Joshiro and ABE Hifumi. This contest was the decider, showing the world who would be going to the Olympic Games in 2021. After 24 minutes of back and forth, Abe took the place on the Olympic team.
Though this was a specially organised and televised event in Japan, behind closed doors or decided in different ways will be some of the top national federations in the European Judo Union. There may be another six months to earn points but if these athletes continue on their trajectory, the decisions could still be near impossible to make.
Russia continuously rolls out Olympic medallists and look likely to take some in Tokyo next year. Of course, this also means picking the right team to send, and they're spoiled for choice. In the -60kg category, World silver medallist and current European Champion Robert MSHVIDOBADZE and Budapest Grand Slam winner, Yago ABULADZE have gone head to head twice post-lockdown and now stand 1:1. Though Mshvidobadze is #2 in the Olympic rankings, the latter is closing in at #7 and has more than proven his abilities.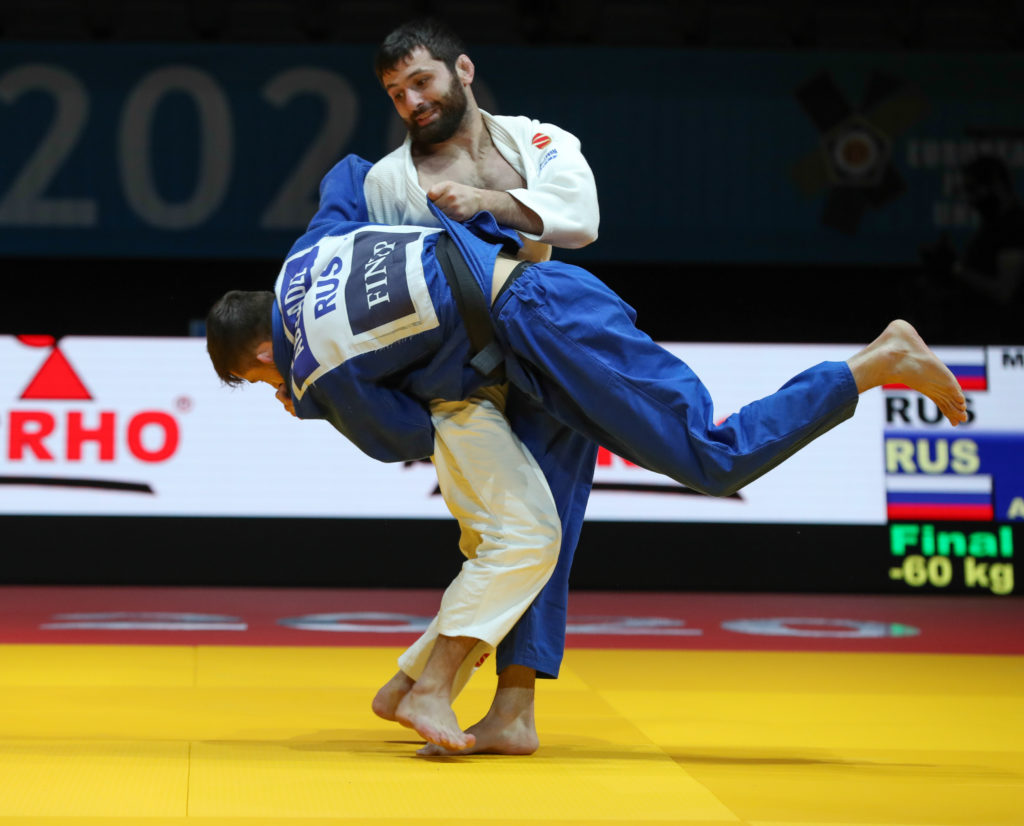 Unfortunately – or fortunately – for Russia, the same situation appears in the -73kg category with Musa MOGUSHKOV and Denis IARTCEV, only two athletes separating them; current Olympic Champion in the -81kg category, Khasan KHALMURZAEV will want a second chance but with Aslan LAPPINAGOV directly under him in the ranking, it could be anyones guess. 
It continues in the -100kg category with Niyaz ILYASOV and Arman ADAMIAN, both equally as talented and prosperous on the IJF tour, the former also with World medals and the latter, slightly younger of the two, a European Games title and silver this year. The +100kg category won't be causing a headache only for the Russian team with Inal TASOEV and current European Champion, Tamerlan BASHAEV, but the Netherlands will have a tough choice to make.
Between #5 Roy MEYER and #7 Henk GROL, the Dutch team will be hard pressed. Grol has the more impressive rap sheet but the majority of those successes came in the -100kg category, but it must be noted that his transition has been impressive with two European medals as well as Grand Slam wins in Osaka and Paris. The development of this weight category seeing more and more of the -100kg athletes moving in to the open and dominating the category.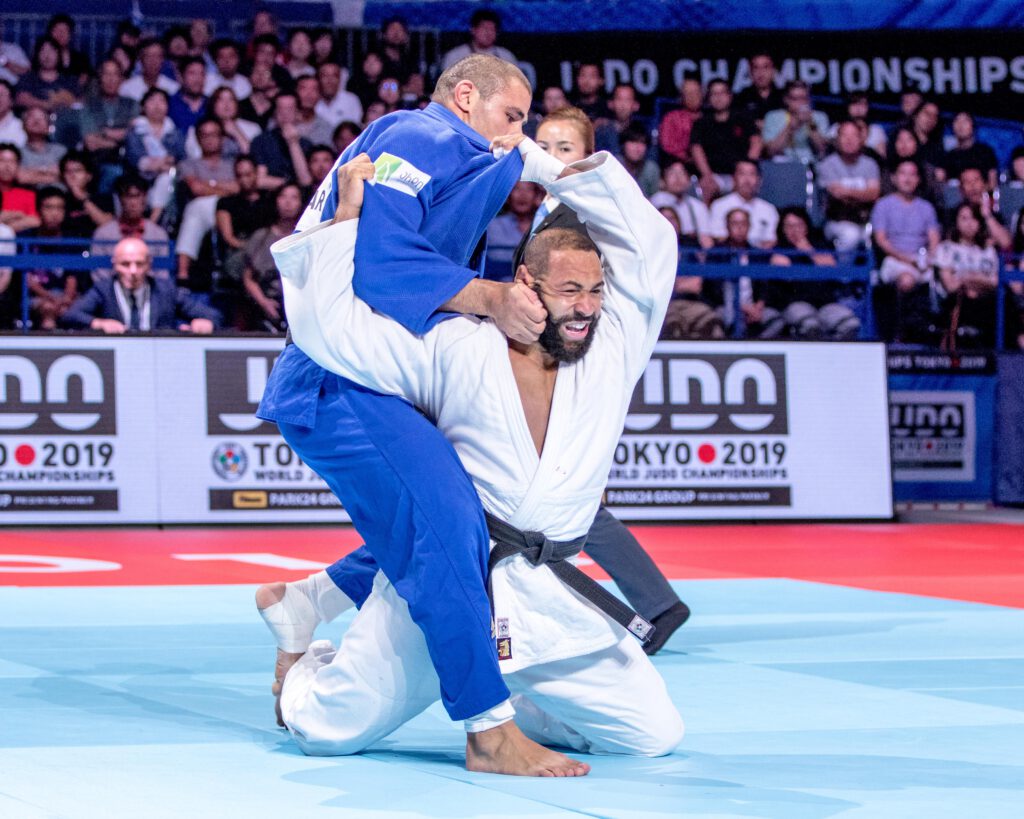 Returning to the lighter weights, Israel will need to determine between Baruch SHMAILOV and Tal FLICKER in the -66kg category. Though Shmailov is ranked higher and has a winning streak over his team mate, it is Flicker who looks to have more success at major tournaments including European and World Championships.
Similar to Russia, Georgia always seem to have more than one horse in the race in the mens categories but it will be an especially close call in both the -81kg and -90kg categories. This years U23 and Senior European Champion, 21 year-old Tato GRIGALASHVILI already has Grand Slam and Grand Prix wins under his belt but will need to challenge team mate and 2019 World medallist, Luka MAISURADZE. Though he defeated him in the European Championships this year, prior to this he struggled.
The -90kg category poses an issue between #10 Beka GVINIASHVILI and #12 Lasha BEKAURI. There is no questioning the abilities of Gviniashvili who looks to be back in his stride, however when faced with Bekauri, the 2019 Junior World and European Champion who then took the Master title in Qingdao, it will make for a very interesting contest.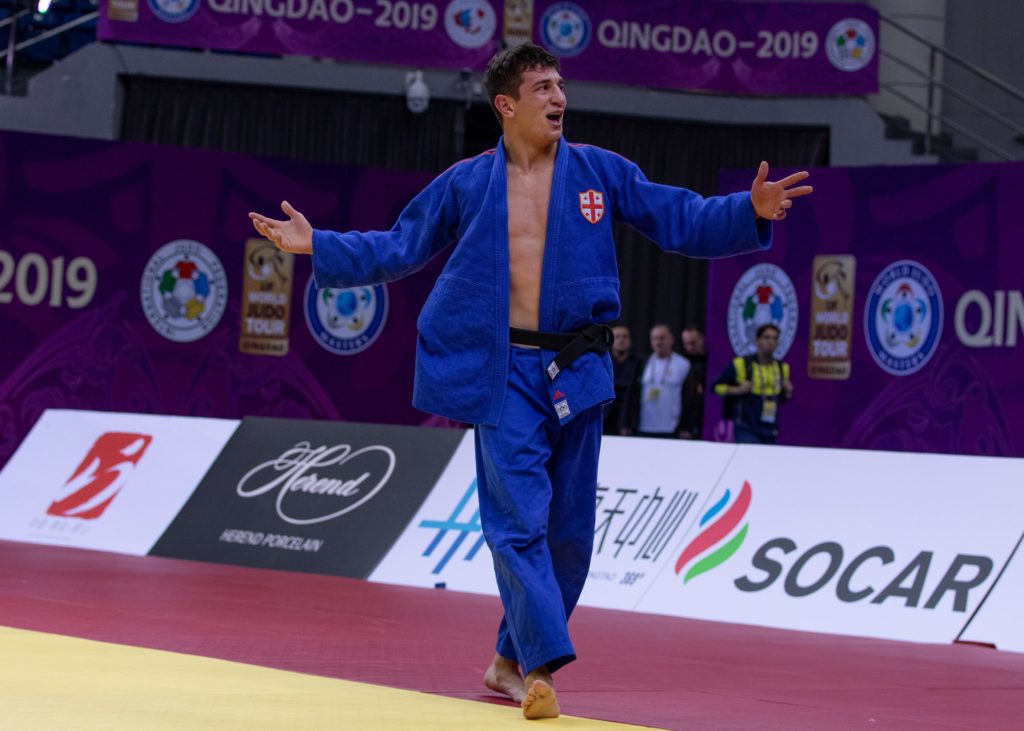 Judoka
Author: Thea Cowen
---