The annual Junior European Judo Cup took place in St. Petersburg. This year, 258 participants from 16 countries took part in the tournament. The Russian Team finished on top of the medal table with the total number of eight winning performances. Japan followed them with five victories. Winners of both days expressed their thoughts after their medal ceremony.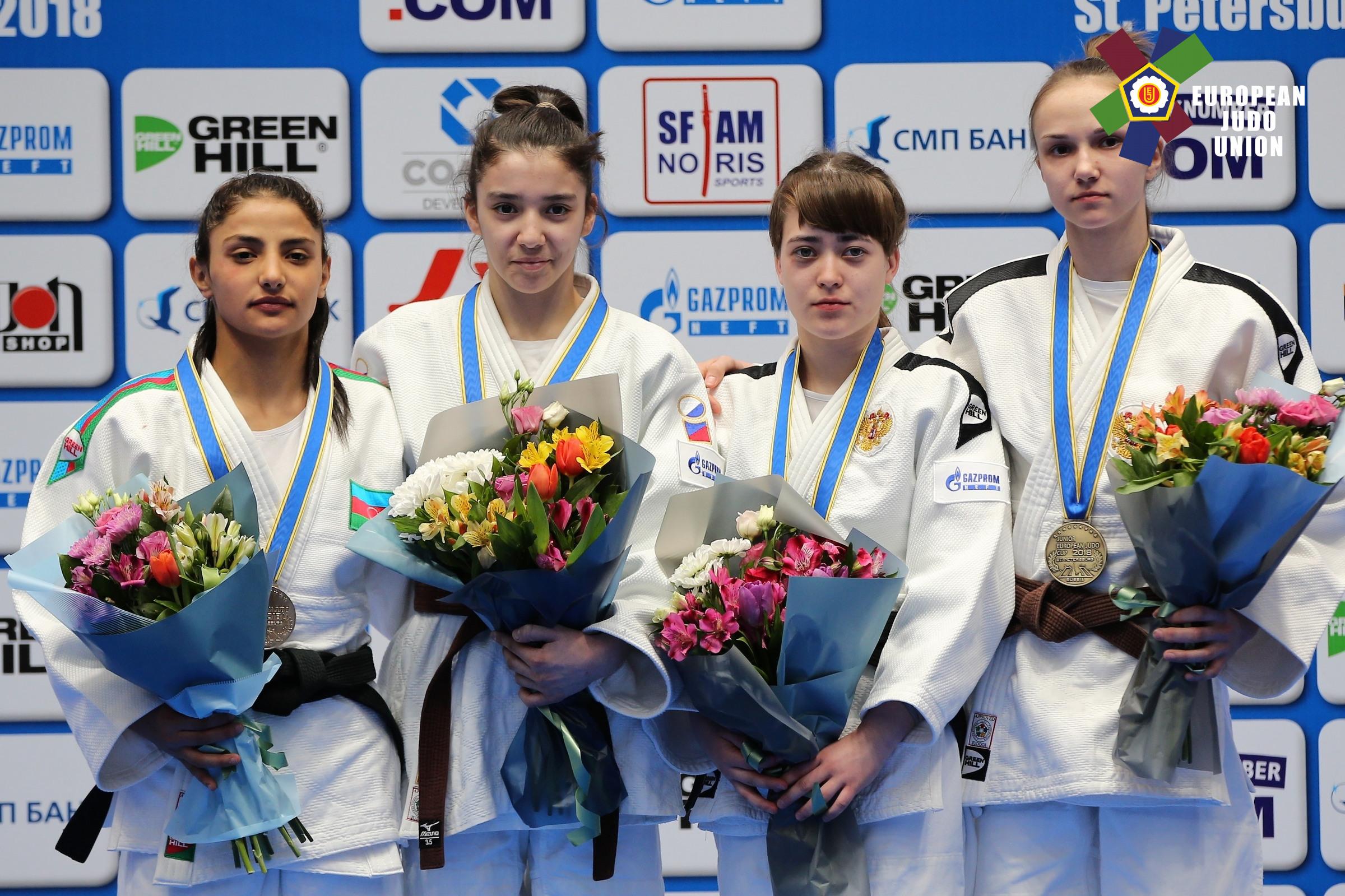 Podium -44 kg 1. GUSEINOVA, Alina (RUS) 2. ALIYEVA, Ramila (AZE) 3. FARAKHUTDINOVA, Vladlena (RUS) 3. KUTERINA, Anastasiia (RUS) -44 kg Alina Guseinova (RUS) "There are no light tournaments, all rivals are always strong. Probably, this one was more difficult than all the previous because it was a Junior Cup and I was the youngest participant. The most difficult contest for me here was the final." – Irina Gagarina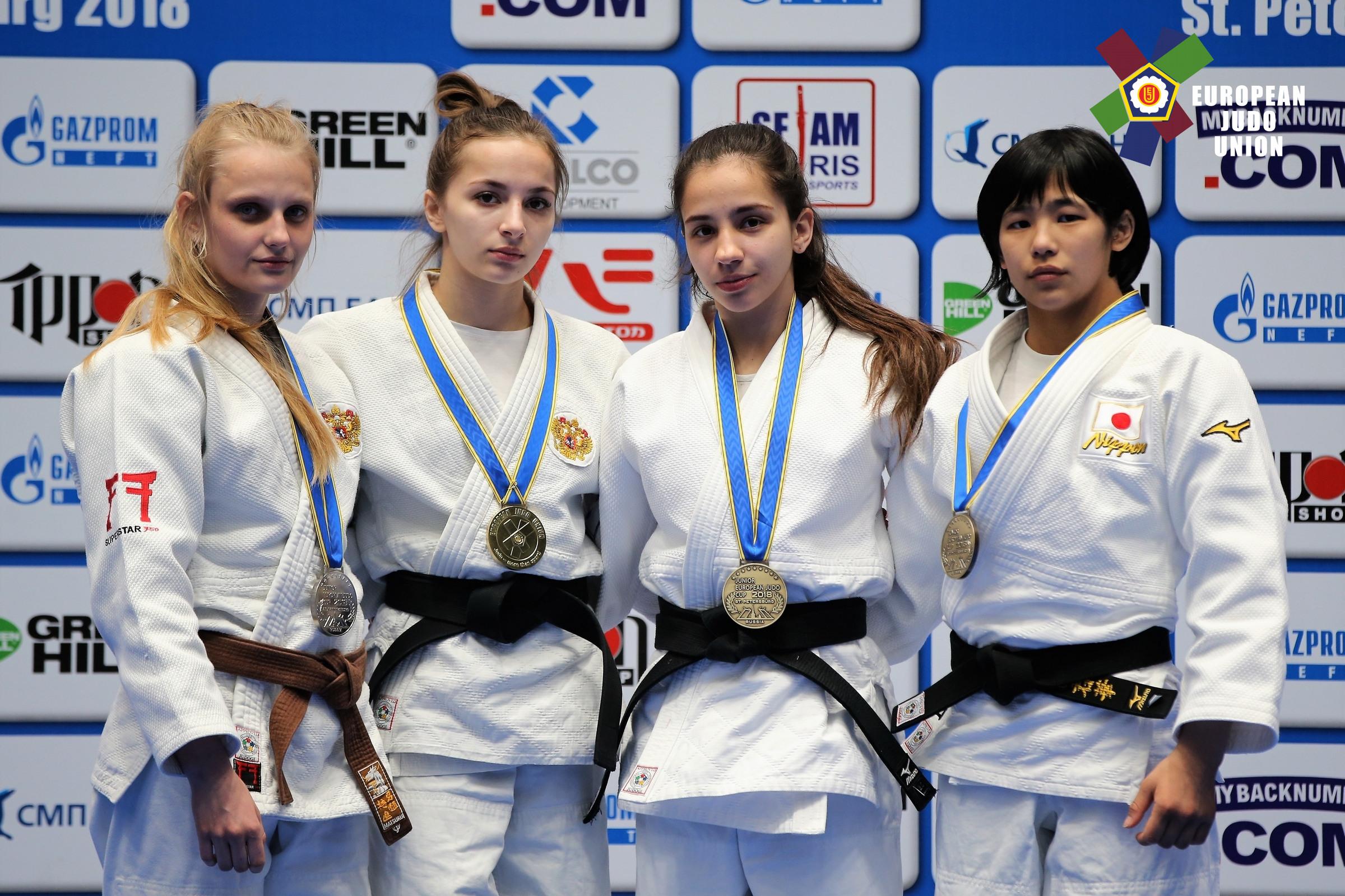 Podium -48 kg 1. SERGEEVA, Alina (RUS) 2. TKACHENKO, Uliana (RUS) 3. TUNIAN, Diana (RUS) 3. WADA, Kimika (JPN) -48 kg Alina Sergeeva (RUS) "I was ready for competitions in St. Petersburg, but the fight was very difficult. However, this time I was lucky. Last year I returned home without a reward, and now I won." – Irina Gagarina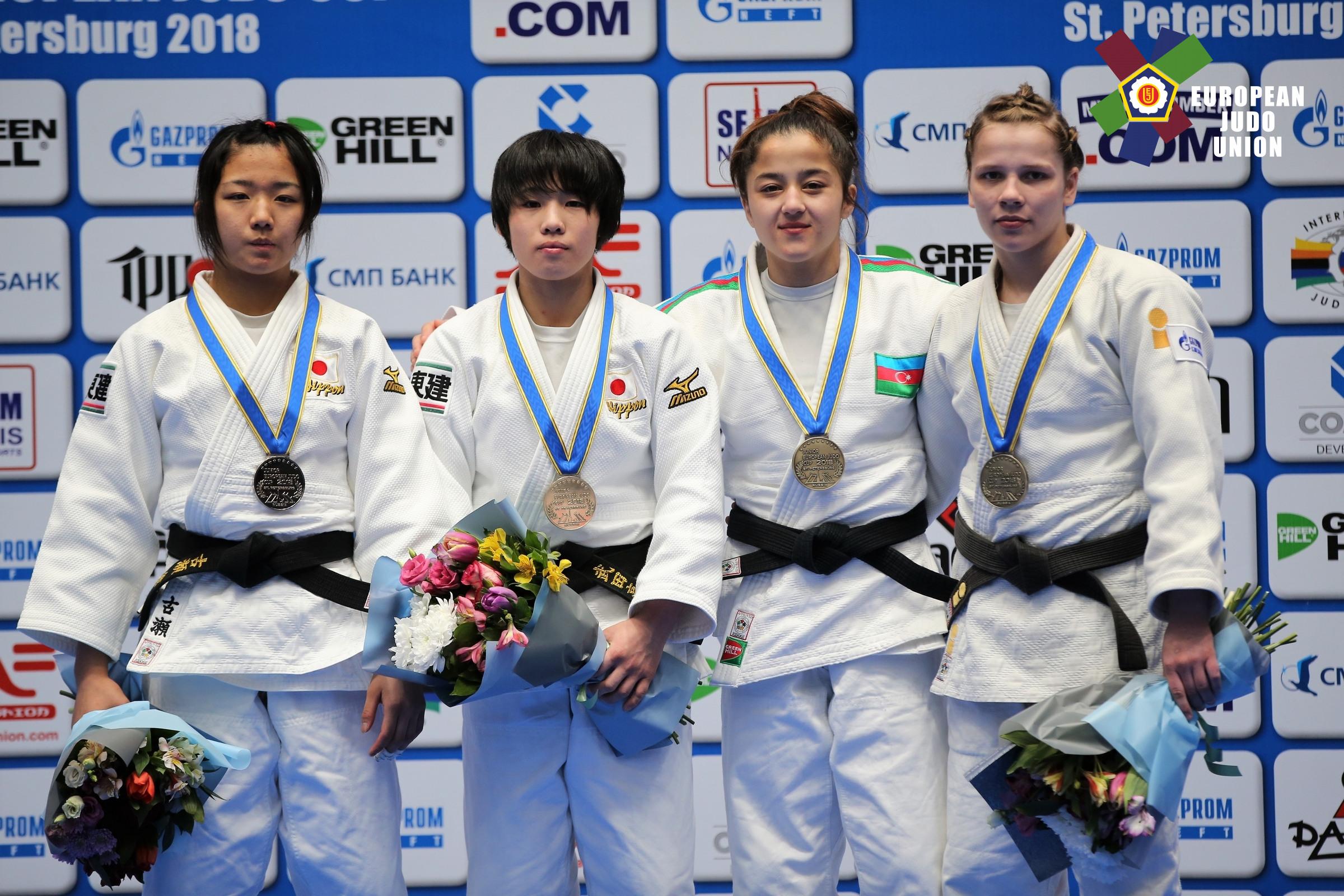 Podium -52 kg 1. TAKEDA, Ryoko (JPN) 2. KOSE, Mai (JPN) 3. MAMMADALIYEVA, Gultaj (AZE) 3. ILYUSHKINA, Mariya (RUS) -52 kg Takeda Ryoko (JPN) "I'm happy that I was able to win in St. Petersburg. The final battle was the hardest, because it's not easy to fight a teammate, we know each other well. I'm in St. Petersburg for the first time, I really liked the city, it is amazing and beautiful." – Irina Gagarina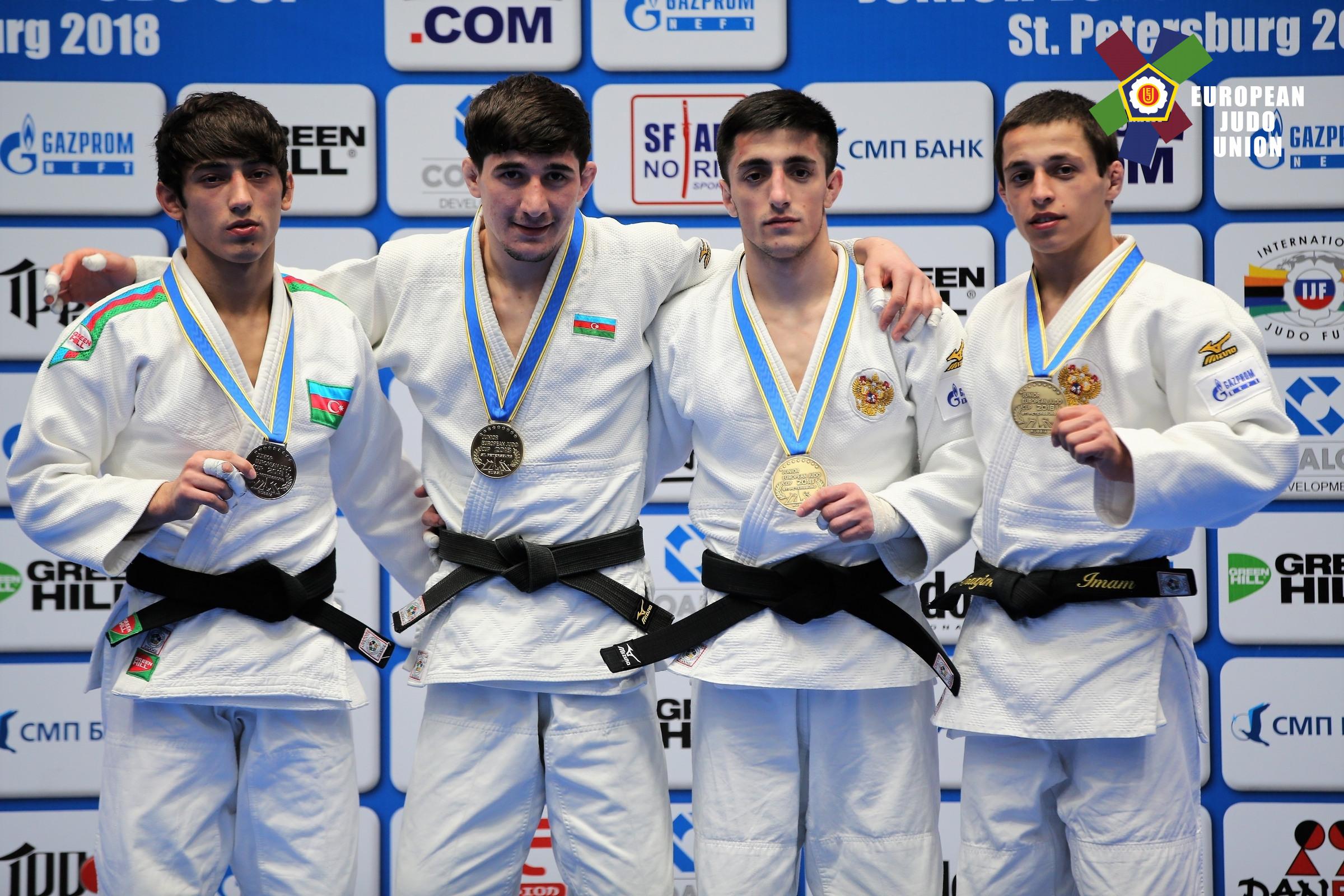 Podium -55 kg 1. ALIYEV, Rovshan (AZE) 2. AGHAYEV, Balabay (AZE) 3. AMONOV, Shakhzod (RUS) 3. IBRAGIMOV, Imam (RUS) -55 kg Rovshan Aliev (AZE) "The tournament was not easy for me, especially the final fight. I had to fight with my fellow team mate. We know the strengths and weaknesses of each other very well. Last year I also took part in the European Cup in St. Petersburg, but it wasn't successful for me. I lost the second fight, so for me this victory is a revenge for last year's loss." – Irina Gagarina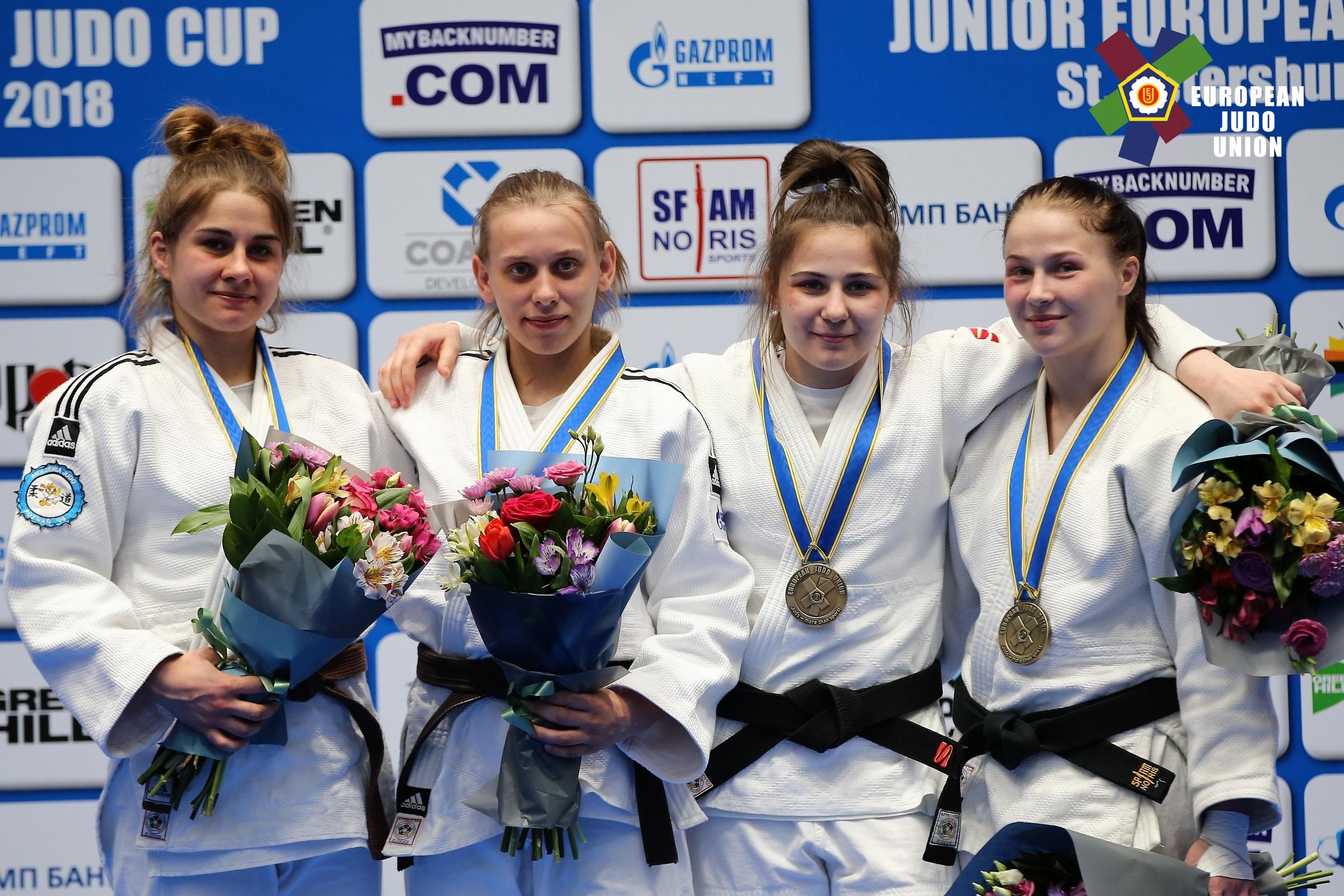 Podium -57 kg 1. MAIDANIK, Vita (RUS) 2. MACHNICKA, Vanessa (POL) 3. MINENKOVA, Ulyana (BLR) 3. SHRAINER, Margarita (RUS) -57 kg Vita Maidanik (RUS) "This is my first gold medal at the European tournament. I did not expect that the victory would be so fast. I very much wanted to win." – Irina Gagarina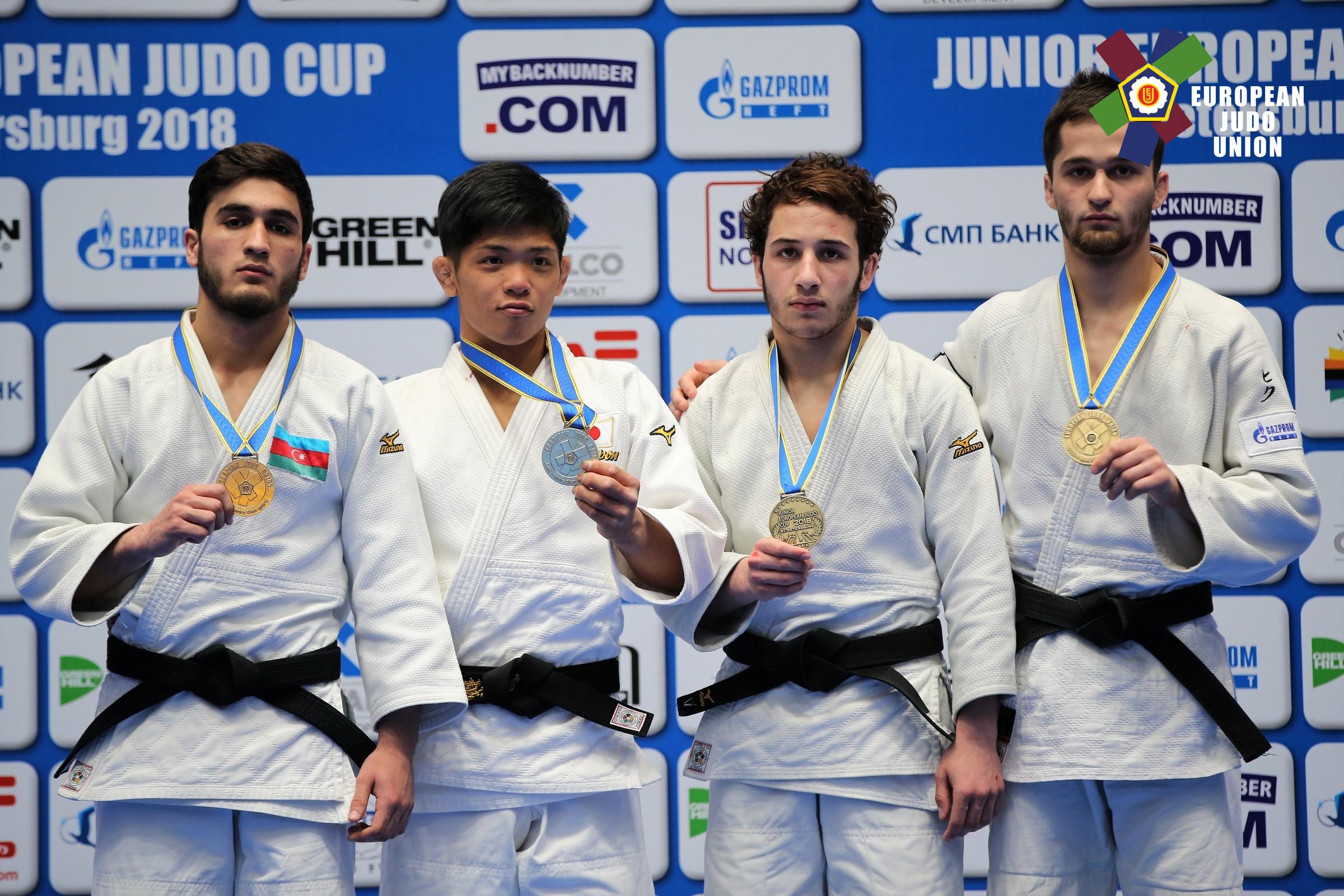 Podium -60 kg 1. KONISHI, Seishiro (JPN) 2. NAJAFOV, Yashar (AZE) 3. DZHEBOV, Obid (RUS) 3. YUSIFOV, Ahmad (AZE) 5. KARAPETIAN, Gevorg (RUS) -60 kg Konishi Seishiro (JPN) "At this tournament, all rivals showed a high level of judo. I am very glad that I managed to win. I'm in St. Petersburg for the second time, and now not as a tourist, but as an athlete. I really liked the city, and you have very tasty pies." – Irina Gagarina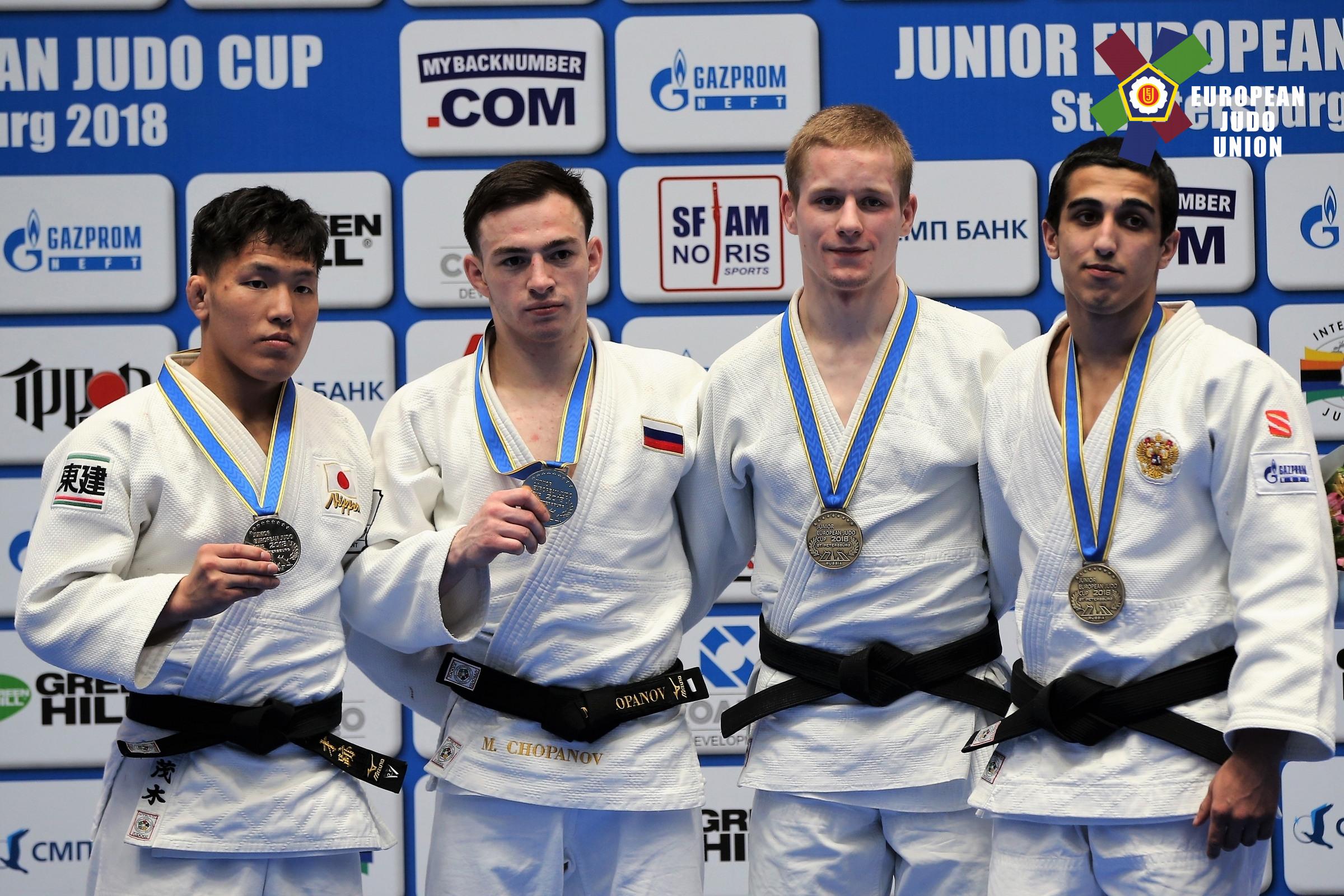 Podium -66 kg 1. CHOPANOV, Murad (RUS) 2. MOTEKI, Toshimichi (JPN) 3. GALSTIAN, Karen (RUS) 3. PRIDIRA, Dmitrii (RUS) -66 kg Murad Chopanov (RUS) "I was seriously preparing for the tournament. I used to fight at trainings in Japan with my Japanese opponent in the finals. I knew his struggles and weaknesses, and when I got the opportunity I used it." – Irina Gagarina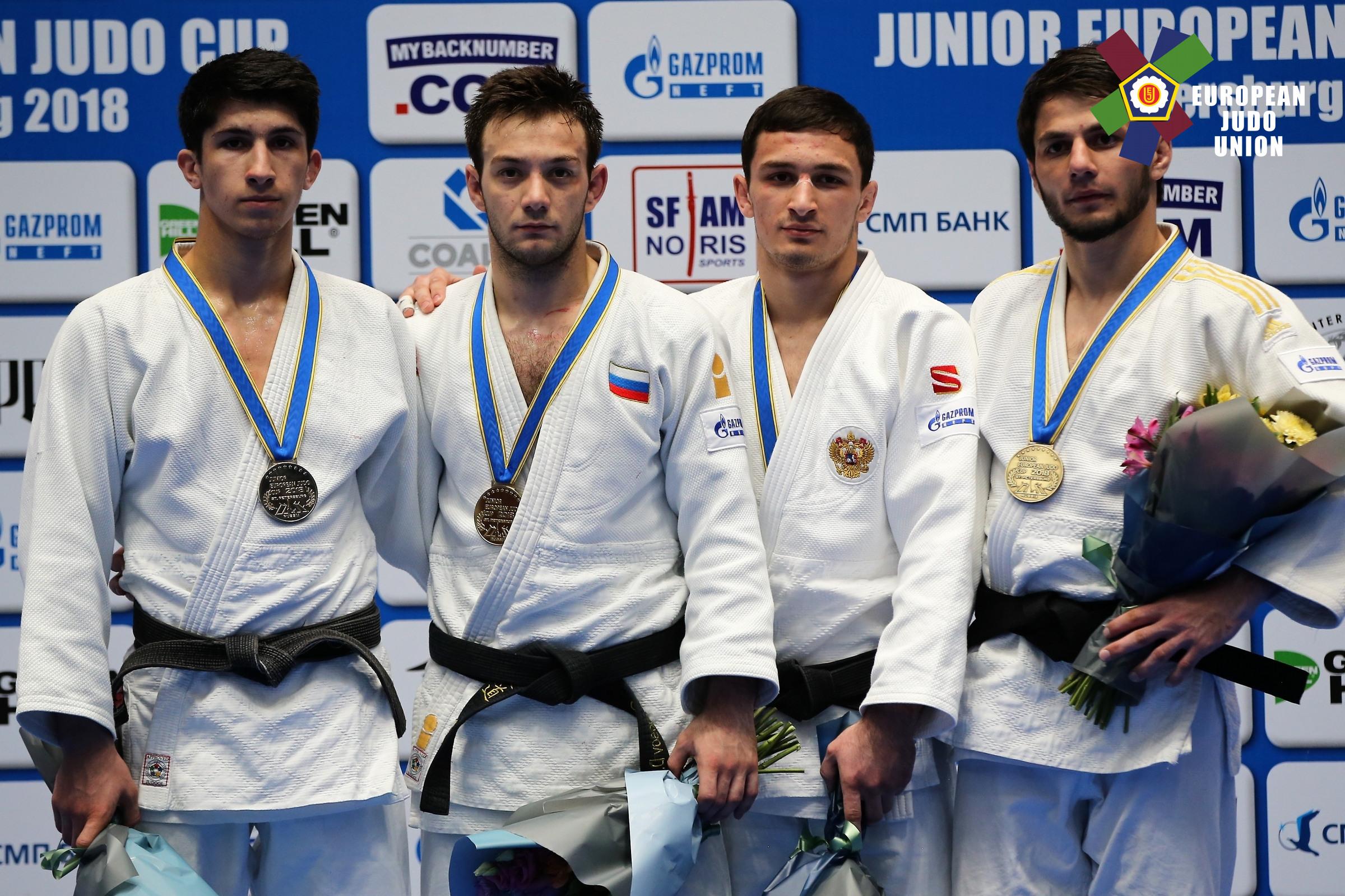 Podium -73 kg 1. GAMOSOV, David (RUS) 2. AKHMAROV, Khamzat (RUS) 3. BARAKHOEV, Atam (RUS) 3. SHAKHLAMZHIAN, Karekin (RUS) -73 kg David Gamosov (RUS) "For me this tournament turned to be very difficult because all the rivals were strong. I'm pleased with the support of the stands. In the final, I fought with my teammate, and this was much more difficult than to fight with an opponent from the other team. Today was the second time I participated in this tournament. Last year, I lost very quickly and I promised myself that I would return and definitely win. I kept my words." – Irina Gagarina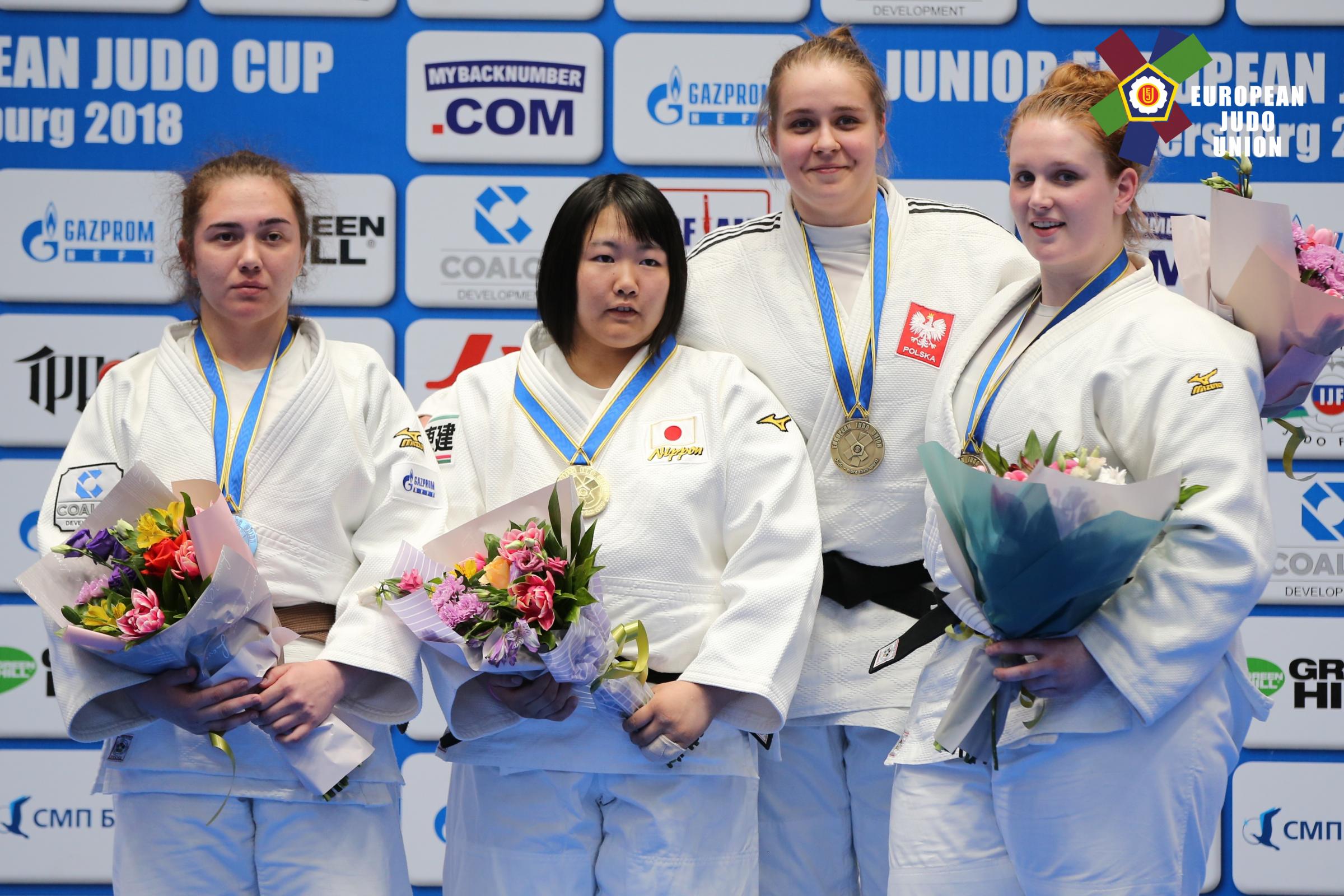 Podium +78 kg 1. TAKAHASHI, Ruri (JPN) 2. ARTAMONOVA, Veronika (RUS) 3. MADAJEWSKA, Katarzyna (POL) 3. BARKMAN, Merel (NED) +78 kg Takahashi Ruri (JPN) "I am glad I could honourably represent my country. Because of constant training I won and this competition was not very difficult for me." – Irina Gagarina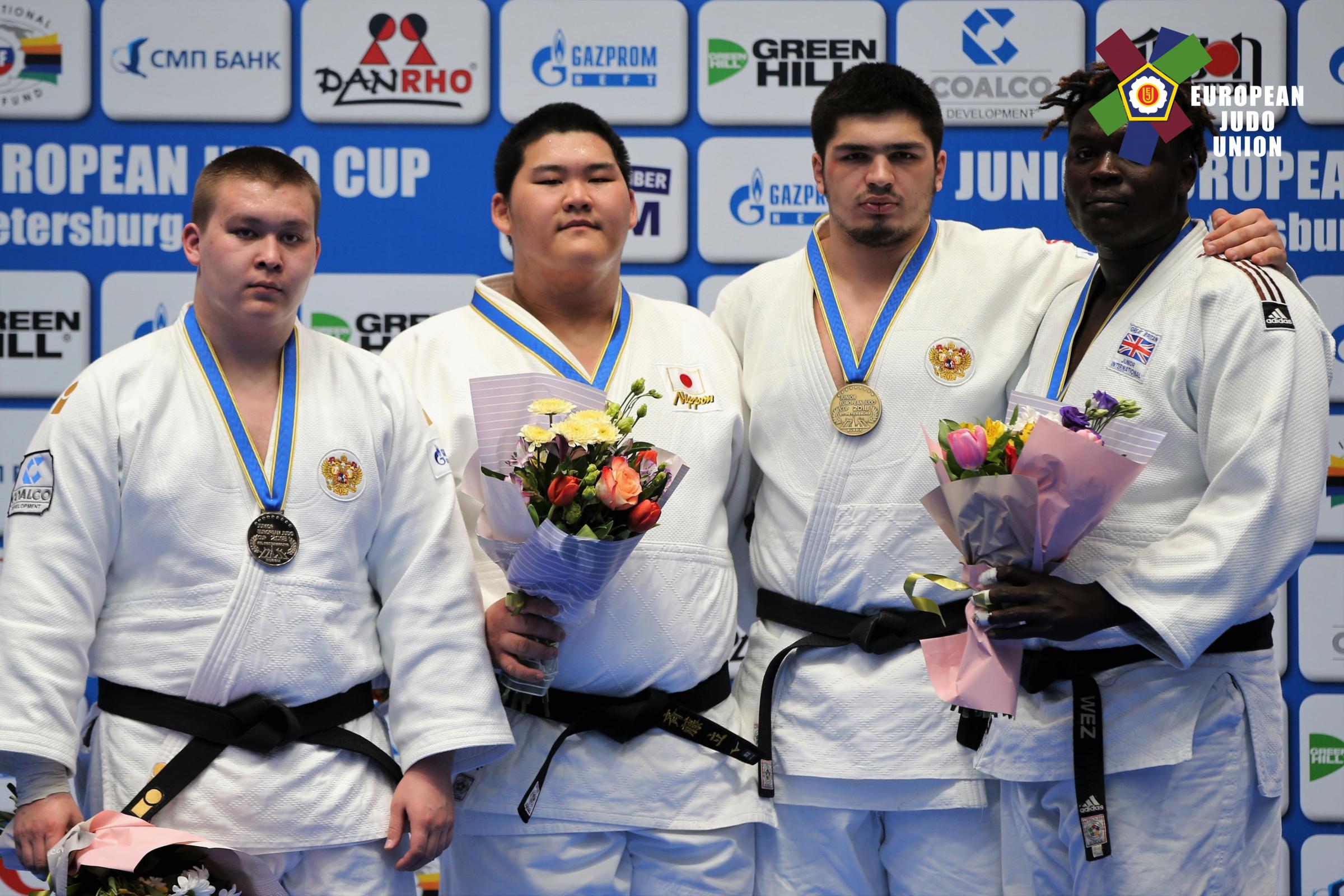 Podium +100 kg 1. SAITO, Tatsuru (JPN) 2. KAMALOV, Artur (RUS) 3. GAMZATKHANOV, Dzhamal (RUS) 3. GREENIDGE, Wesley (GBR) +100 kg Saito Tatsuru (JPN) "This is my first international tournament and I am so happy I won. I am 16 years old. The final was the most difficult. I constantly exercised before competitions and it helped me to handle my final fight. This is my first time in Russia and I liked Saint-Petersburg so much." – Irina Gagarina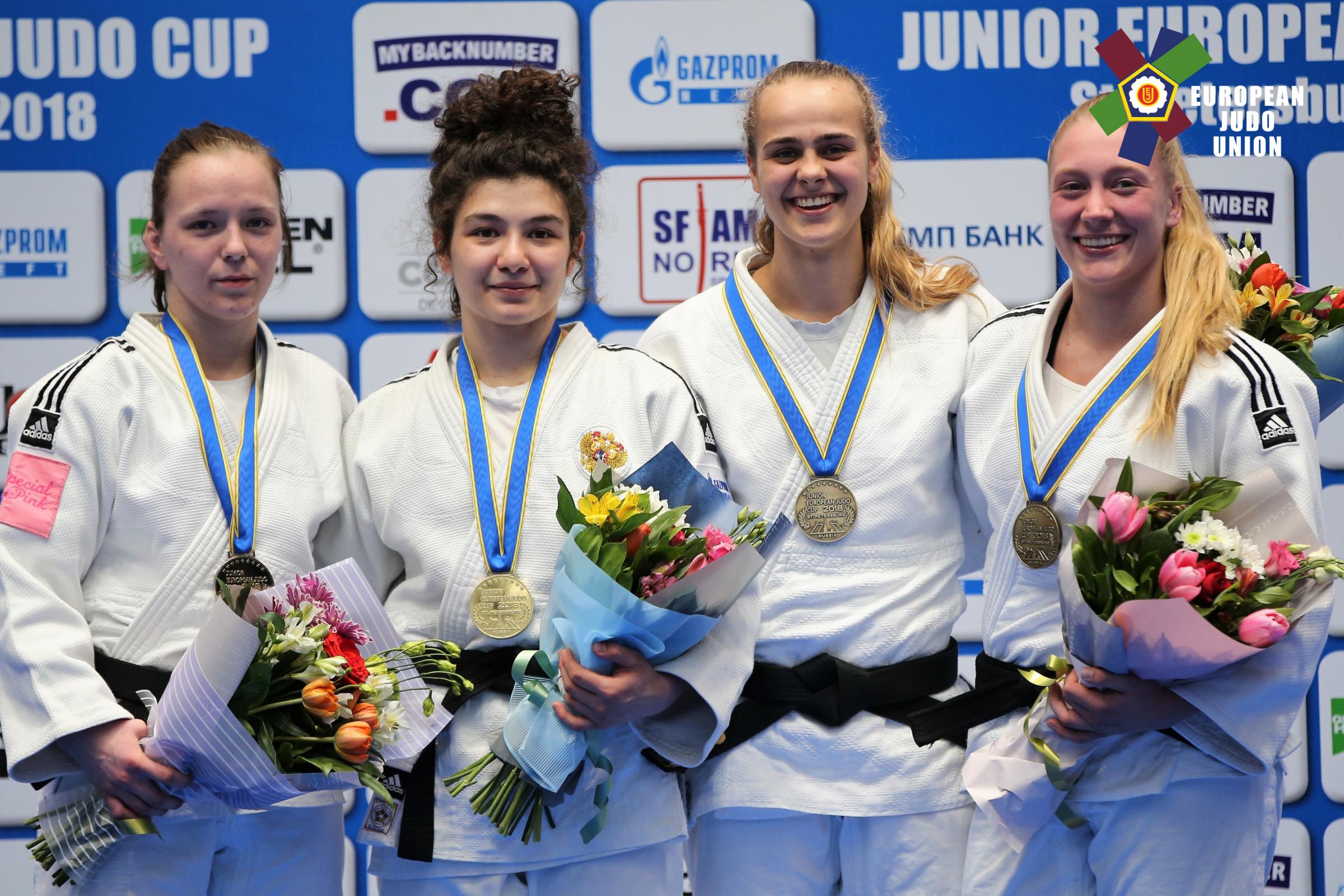 Podium -70 kg 1. TAIMAZOVA, Madina (RUS) 2. GORISSEN, Jessica (NED) 3. DE VOOGD, Margit (NED) 3. VOS, Donja (NED) -70 kg Taimazova Madina (RUS) "I am glad for my victory. Everything turned out much better than I thought. The final battle was fast. Right now, I am not in my best shape because I am a little bit sick but I will continue to exercise and work on my athletic technique. Last year on EJC I was on fifth but now I can say for past year I did a huge step forward." – Irina Gagarina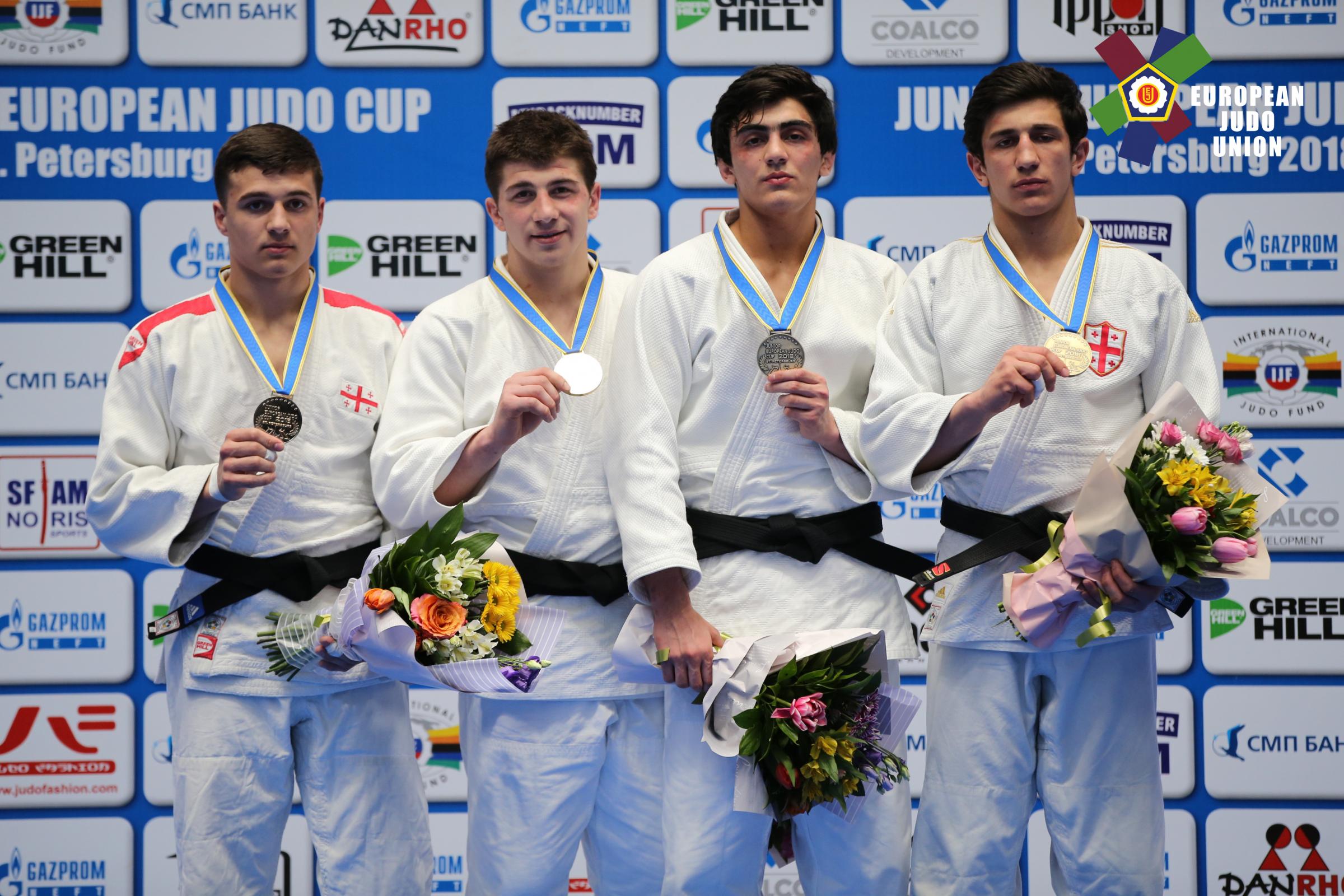 Podium -81 kg 1. MAISURADZE, Luka (GEO) 2. AKHALKATSI, Vladimir (GEO) 3. FATIYEV, Murad (AZE) 3. BEKAURI, Lasha (GEO) -81 kg Luka Maisuradze (GEO) "European Cup in Saint-Petersburg it's a big start. Here you can see strong athletes. To get to the final, it is necessarily to put a lot of effort. I had a very good time of training and set my mind to the victory. This is my second time here. Last year I took a silver medal." – Irina Gagarina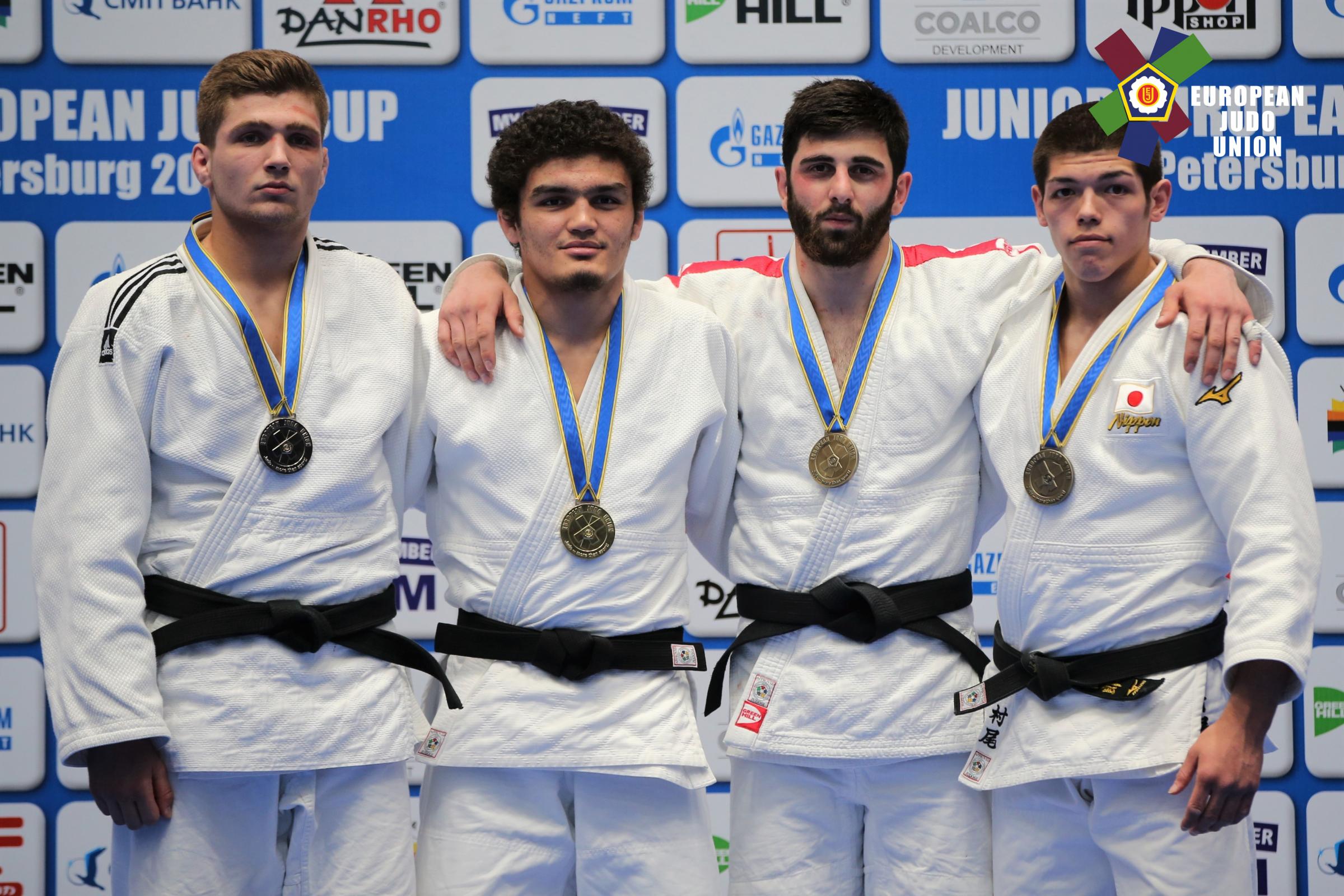 Podium -90 kg 1. NAZIROV, Ekubzhon (TJK) 2. BONESCHANSKER, Tom (NED) 3. BEKAURI, Mikheili (GEO) 3. MURAO, Sanshiro (JPN) -90 kg Ekubzhon Nazirov (TJK) "This tournament was easy for me. I won all my contests by Ippon but I can't say competitors were weak. Last year I finished fifth place." – Irina Gagarina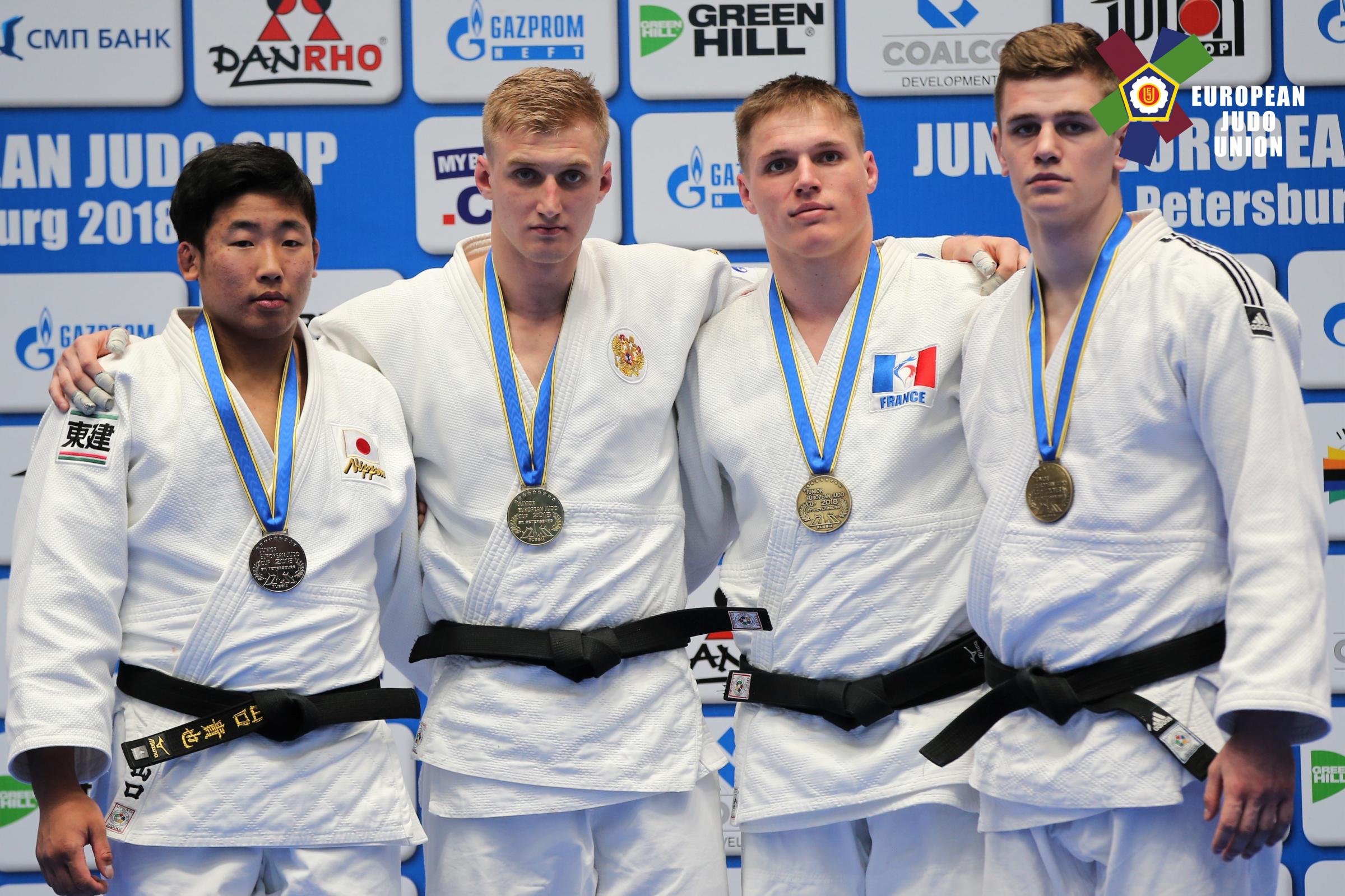 Podium -100 kg 1. BAKANOV, Denis (RUS) 2. YAMAGUCHI, Takaya (JPN) 3. DEVOS, Paul (FRA) 3. FIZEL, Marius (SVK) -100 kg Denis Bakanov (RUS) "I am so glad. I can't believe I won. I pumped myself up so long for the final, I had no fear but I also didn't expect everything will be so fast." – Irina Gagarina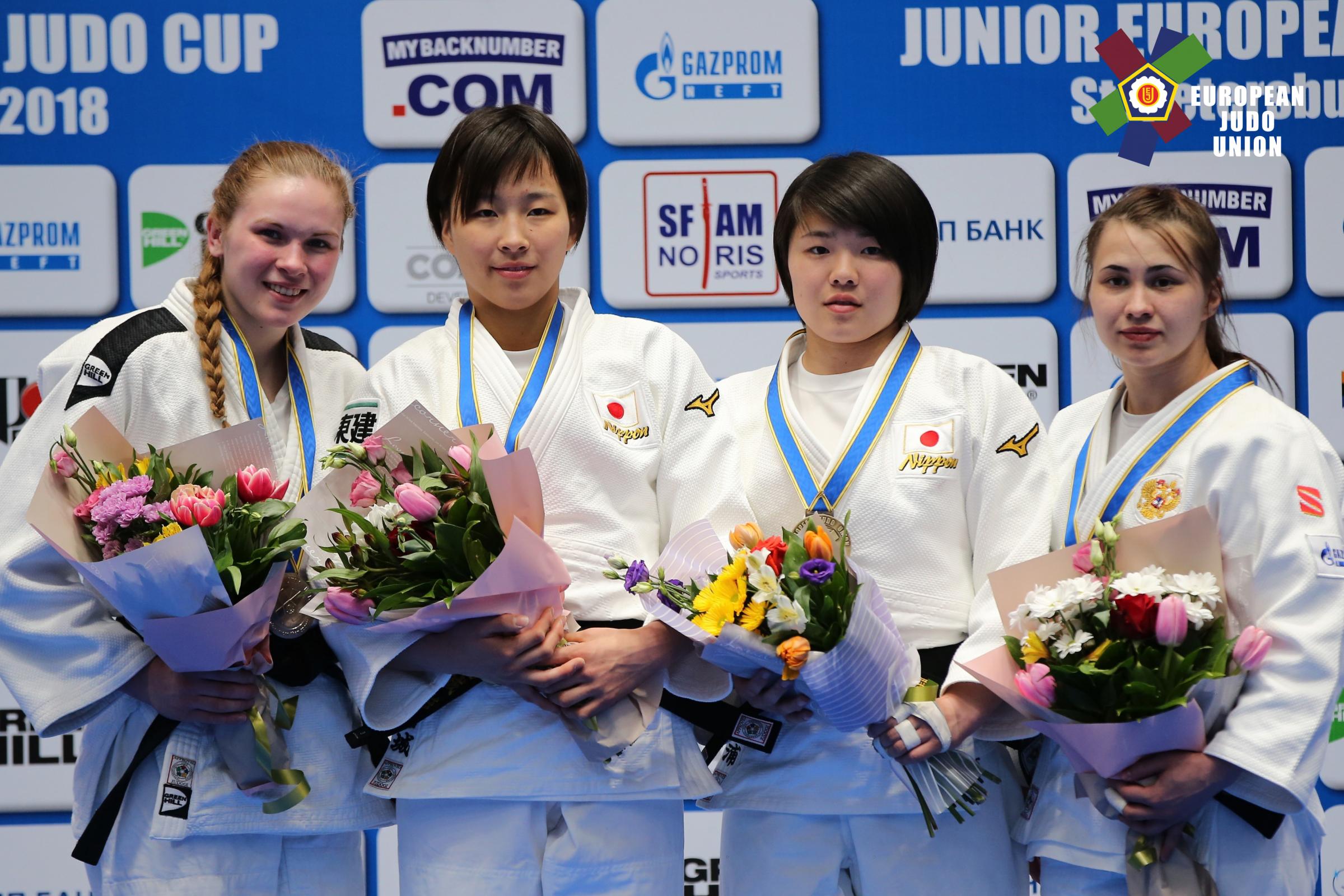 Podium -63 kg 1. YUKI, Ayano (JPN) 2. KANERVA, Emilia (FIN) 3. URA, Asumi (JPN) 3. KOLYADENKOVA, Anastasia (RUS) -63 kg Yuki Ayano (JPN) "This is my first time in Saint-Petersburg and I am so happy I won. The tournament was very difficult as all competitors were strong." – Irina Gagarina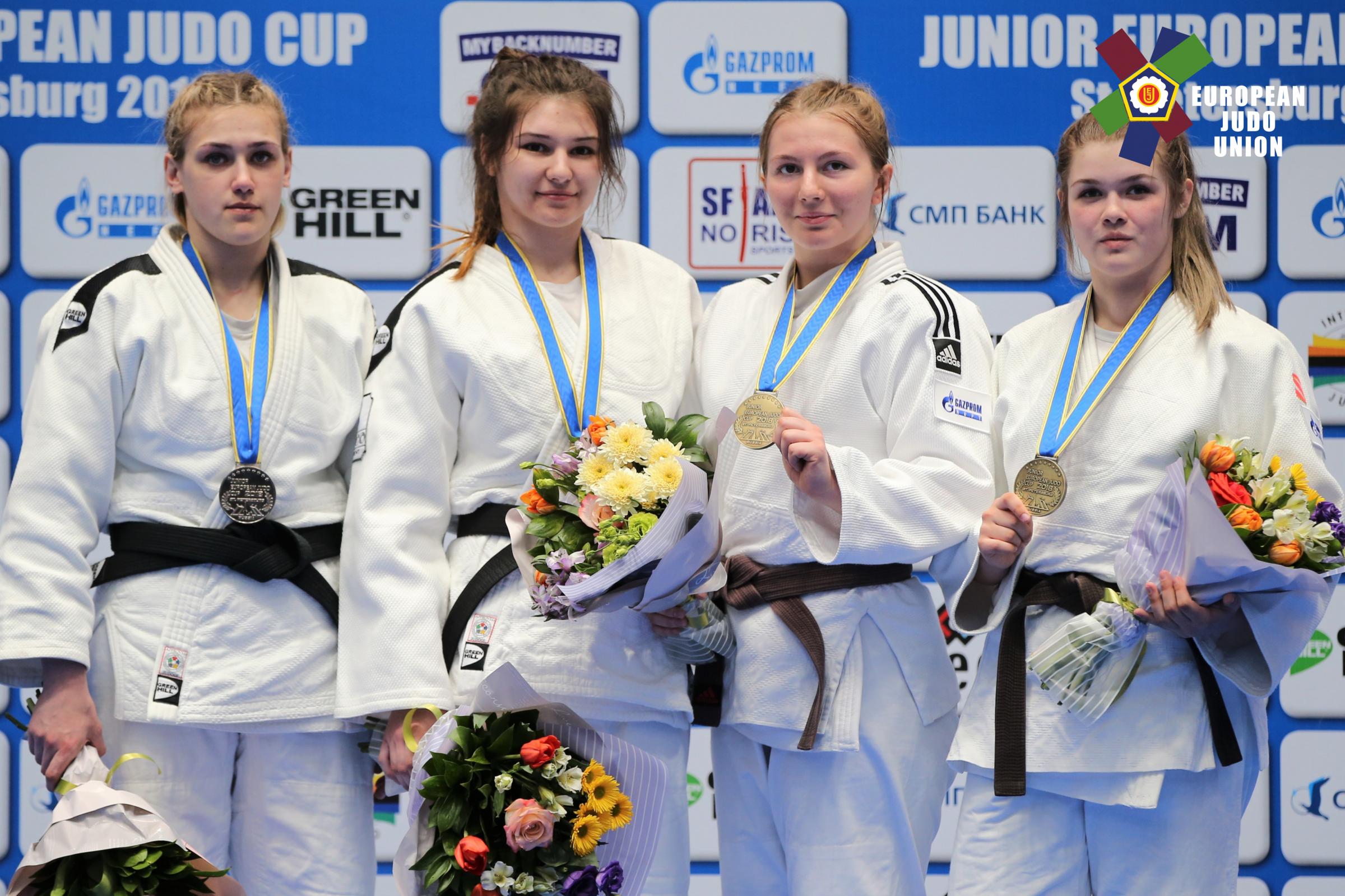 Podium -78 kg 1. LISHCHENKO, Tamara (RUS) 2. KANTSAVAYA, Darya (BLR) 3. NIKOLAEVA, Aleksandra (RUS) 3. SAZONOVA, Ekaterina (RUS) -78 kg Tamara Lishcenko (RUS) "You can't even imagine how happy I am that I won. When I went to the tournament I was setting up to hit the top three winners because it is very important start up for me. This winning will impact my future victories." – Irina Gagarina
The General Secretary of the EJU and General Manager of the Russian Judo Team, Mr. Ezio Gamba, estimated a high level of training of competitors of European Cup but he shared his desire to see more competitors for such tournaments.
"This year, Saint-Petersburg European Cup welcomed national teams from 16 different countries. Such a competition should to gathered not less than 25-30 teams. Nevertheless, I am pleased with performance of the Russian Junior Team. They performed good level of training. We put high hopes on this team. We have to support talented youth and show them a dream they should reach to.",- said Mr. Gamba.
According to Head Refereeing Director of the EJU, Mr. Alexandr Jatskevitch, the tournament was well scheduled in the calendar of competitions and planned to be a part of the trainings for Juniors for their World and European Championship.
"I was lucky to be here last year and back than everything also was organized very well. At this time, all departments worked excellent – competent logistics, comfortable accommodation, comfortable gym for training, good food.", – Mr. Jatskevitch added.
---