Another edition of the Junior European Judo Cup is taking place over the weekend in the north capital of Russia, Saint Petersburg with around 300 strong young judokas. 17 countries are represented at the Cup this time, amongst them, 8 former republics of the Soviet Union, Japan and with first time appearence, Argentina.
During the opening ceremony, the Vice-President of Russian Judo Federation, Igor Sidorkevich noticed the historical meaning of the tournament as it has been held since the last century. The Cup has become so popular that only the strongest judokas from different countries try to participate here. The tournament turned from being one of the many international competition into a European Judo Cup.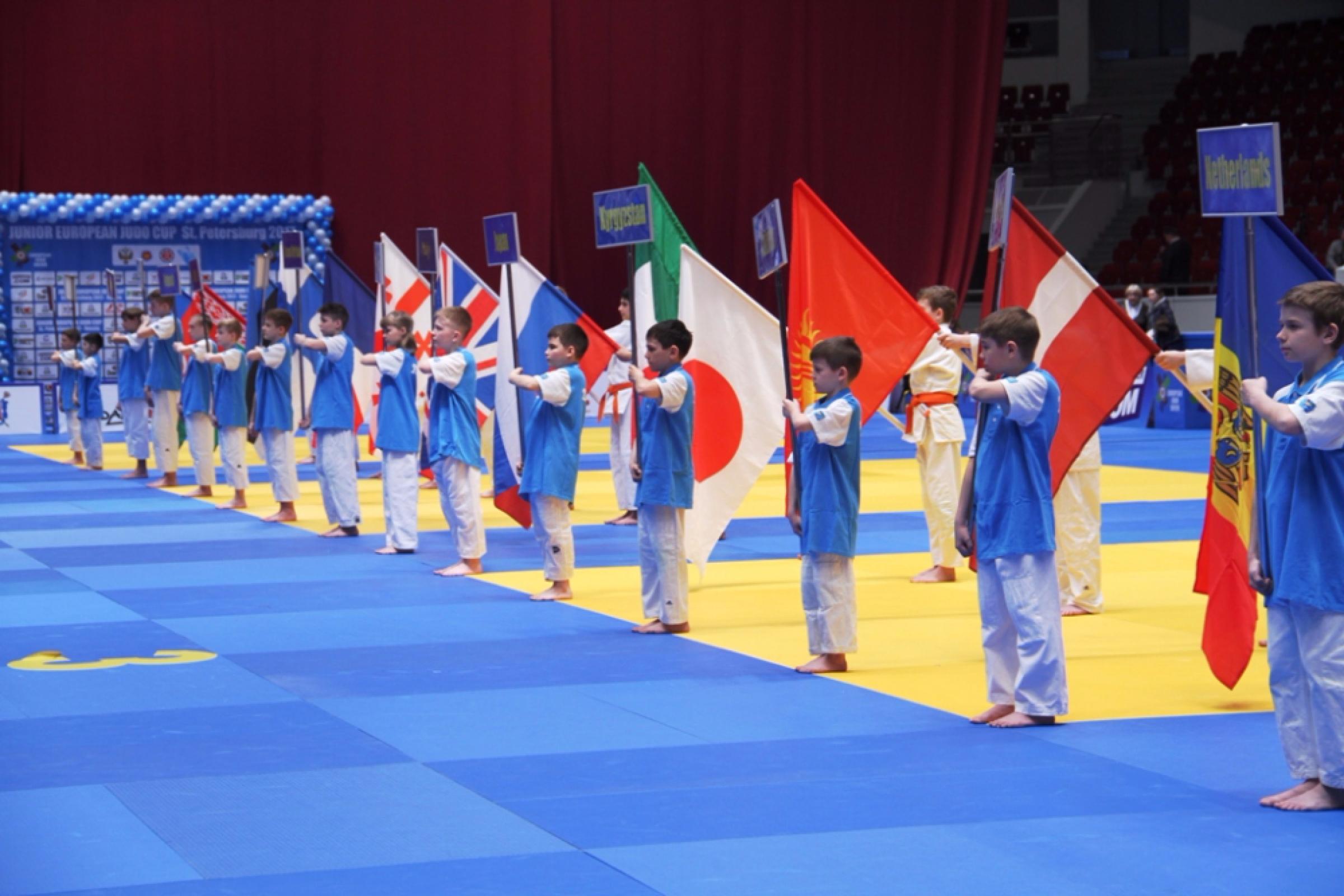 Representatives of the EJU visited Saint Petersburg annually and they mark a very high organizational level of the competitions. So, now we are considering an opportunity to hold not only Junior Cup but European Championships next year.
Both days of the event delivered significant judo skills, however, the second day of the tournament was mainly dominated by the Russian team as they showed potential in five out of eight finals. The home nation did not only dominated the second day of the event but finished on top of the medal table with 24 medals which of 5 were voctorious gold. The Japanese team finished on the second spot of the overall medal table with 9 medals, four of those gold. France and Georgia closely followed by eight medal winning performances each.
EJU President, Sergey Soloveychik pointed out the highest organizational level as well, good logistic, accommodation conditions for athletes, quality of the sport hall and training venues. He also said that Junior Cup in St. Petersburg is a wonderful example how international tournaments should be held. He thanked all the local organizational and staff led by Igor Sidorkevich. Athletes can have good sparrings and spend a few days at the EJU training camp after the tournament. Mr. Soloveychik also said that it was Ezio Gamba who influenced a lot to the development of Russian Judo.
"He was involved to work with the Russian team some years ago but he not only created a new Russian team and lead it to Olympic medals but he helped to prepare the next generation of Russian coaches who were sure to be the winners. Now he is a General Manager of the Russian team and he passed coaching obligations to his assistants who worked 2 Olympic cycles with him and we hope to see the result of their work at the next Olympic Games."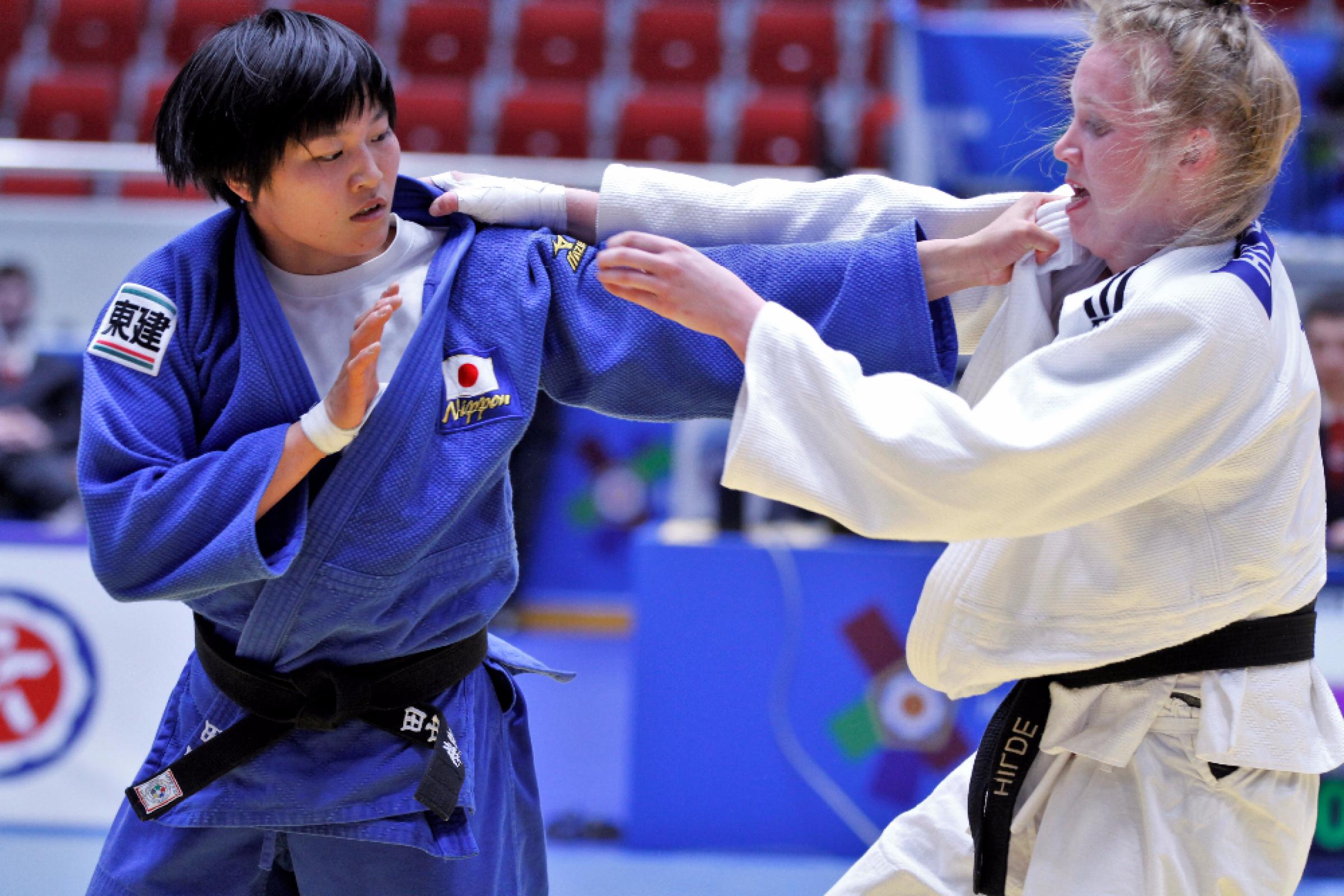 Tanaka Shiho (Japan):
"This tournament was not too difficult for me but very interesting one. European judokas whom I met on my way to the final taught me their own style of fighting. I think that this experience is very useful for me. It is my first time in St. Petesburg and it was quite unexpected to see snow in the middle of spring here."
Inal Taimazov (Russia):
"I win no medals in St.Petersburg last year. I am grateful to my father who helped me to prepare to this tournament. I won and I am glad!"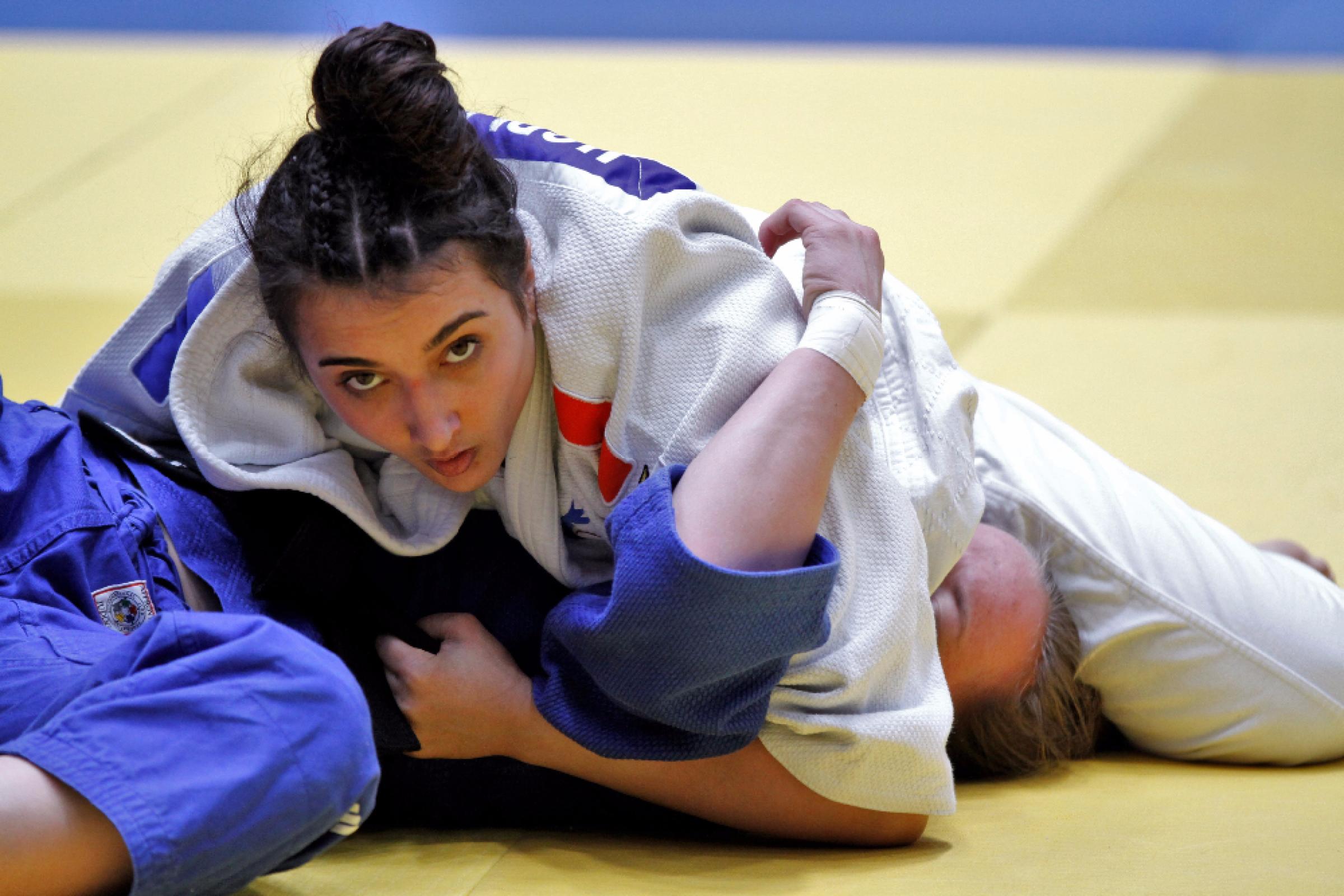 Yasmine Horlaville (France):
"It is my first European medal. I made a long way to it and my dream came true. I am happy to be the best in my weight category here."
Hrvoje Lindi, EJU Sport Director also summarized the results of European Judo Cup in St. Petesburg: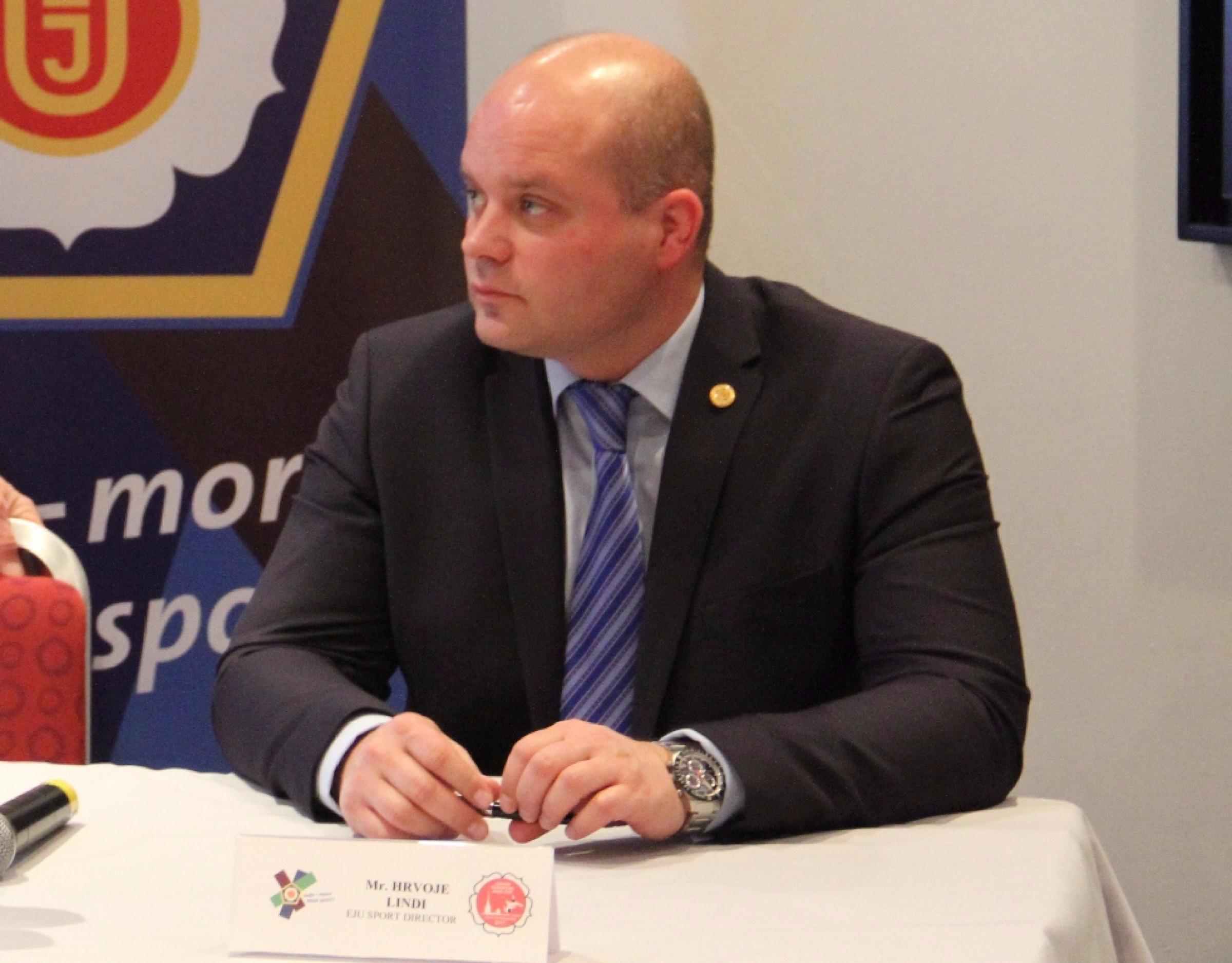 "I had an experience to work in St. Petersburg 5 years ago. I was pretty satisfied with the organization of the tournament that time and I returned to this magnificent city now. I saw that there was no limit for perfection. The tournament is smoothly organized, all the services work effectively. I noticed what a great work had been done by the organizers to hold this European Cup at the highest level."
---