Judo hasn't left Ekaterinburg after Grand Slam tournament finished. The training camp went from Monday to Thuesday in the Palace of Sports' tatami in bright and spacious hall – around 1200 square meters. This camp was organised by Russian Judo Federation and Judo Federation of Sverdlovsk region under patronage of the European Judo Union.
Members of Russian National Team became participants of Training camp – seventy judokas and around 300 athletes from different regions of Russia. Teams from UK, Slovenia, Belgium, Serbia, Germany, Iran, Estonia, Latvia, Poland, Hungary and Austria took part as well.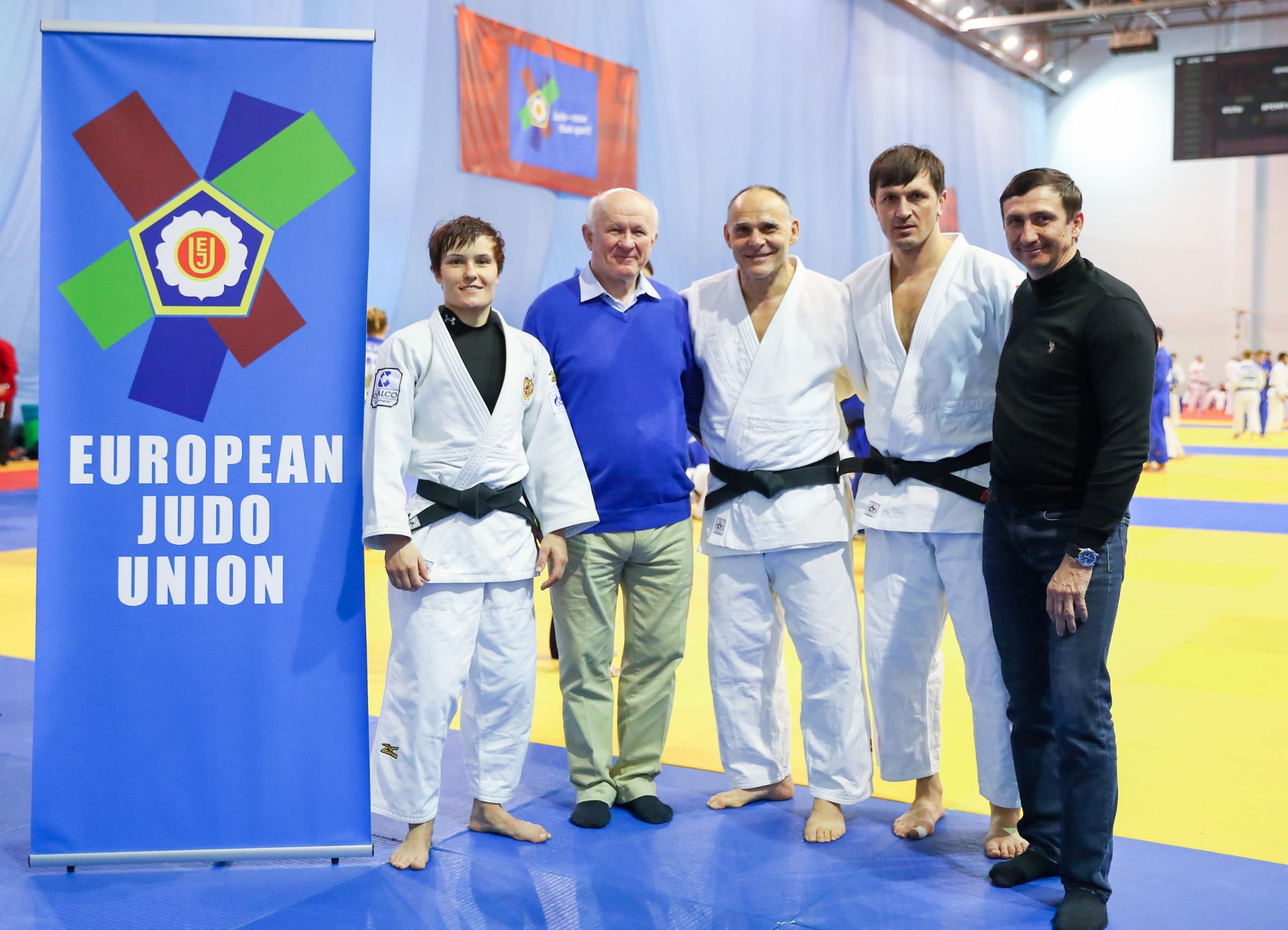 "Organisation of such camps after big tournaments is usual and necessary practice", said Ezio Gamba, general manager of National Judo Teams. "Training camps give the opportunity to train und to fight with person you've been competing with recently or with athletes who didn't participate in the event. And, of course, it gives athletes a chance not only to see how judokas from other teams prepare or what team leaders do during their training or how their coaches work with them – but to take part of this process. The more such events will be organized all the more higher level of judo we will get."
Coach of male national team Khasanbi Taov added:
"Many athletes from different Russian regions came to Ekaterinburg. Everyone will find something useful for him: some will fight with new rivals, others will test their skills in fight with top judokas. I am sure that all participants will be satisfied with the time spent on tatami".
---