The Family Camp here in Poreč is the heart of the Judo Festival. Year after year, families come together with their children, all under 8 years-old to enjoy both the judo and the beautiful Laguna Resort with many activities on offer as well as a relaxing holiday destination.

The camp runs the full length of the festival, the children and their parents eager to step back on the tatami to create memories and have fun in the sun.

Yuri Krischuk is at the head of the Family Camp, bringing with him many families from Russia to partake in this event,
I think the Family Judo Camp was a success, it was very pleasing. There were more families this year than last, and it is nice to see parents in kimonos and being very positive and encouraging. We also organised an educational part for them which was nice and interesting for the kids. I think this will judo family will keep growing as long as we keep running this type of festival.
EJU expert, Sergio Oliviera explained,
The simple difference between the Family Camp and the U15/U13 are the games we play. For the kids to practice judo, the older ones, we create practice to help them fight in judo. Here we use games, they don't know it but they are learning movement and will learn judo from this.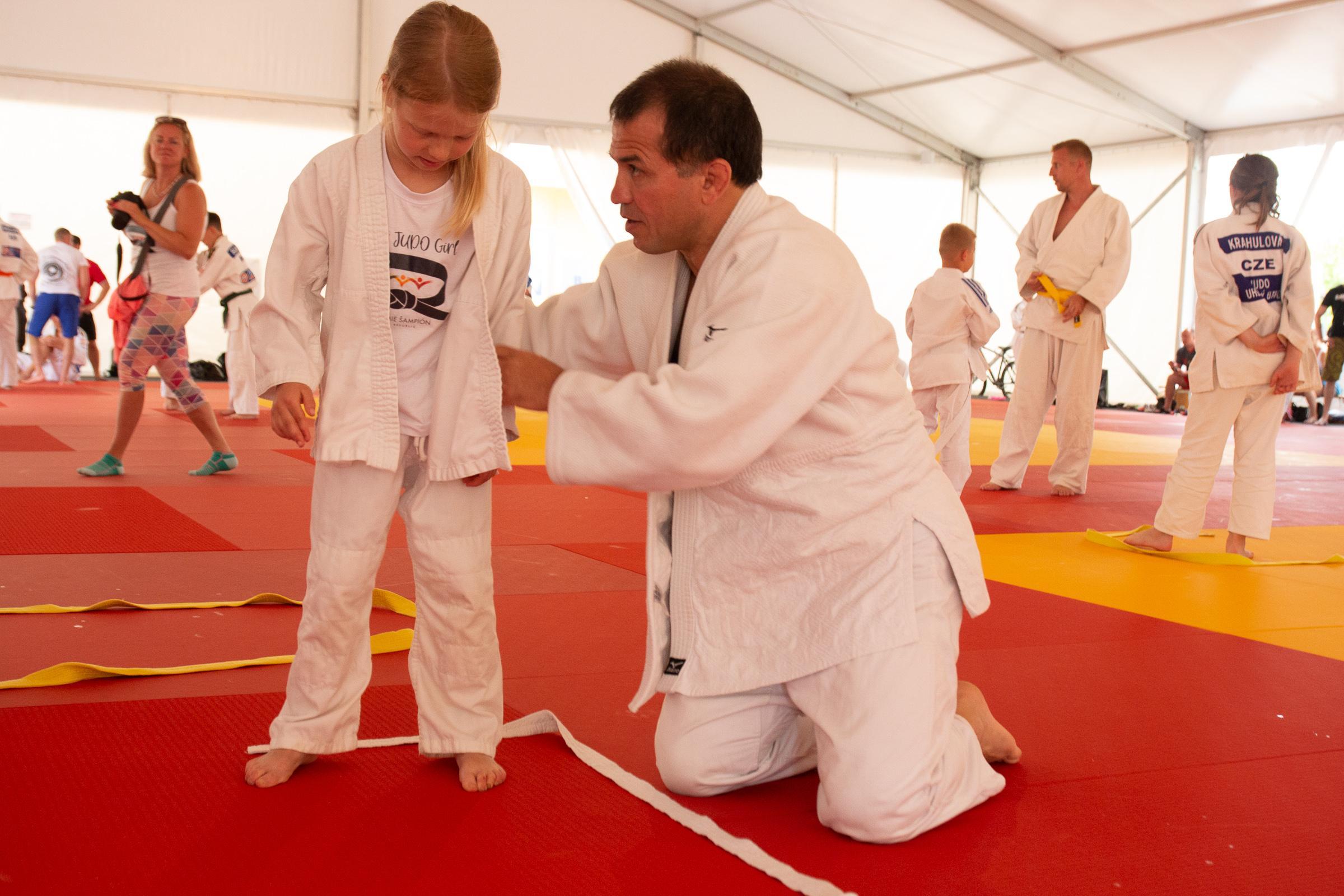 It is important to have the parents on the mat because the children can see what we are doing but don't always understand, you see we have a target for them, and we don't have a long time. The parents can help us which means we can do more and have more success.

We do activities such as tying their belts in to a ball and encouraging movement for de-ashi-barai and balancing games to strengthen their core and learn o-soto movement.

Outside we can do physical activities like running and other calisthentics exercises, all of these things they must learn but here it is fun and they understand what their body is able to do.
It is rewarding for both the instructors and the parents here at the Festival, for many parents this is a new experience, to be able to physically take a session with their child and help them on their journey.

Mario from STK Judo Club Reggio Emilia Italia with his child.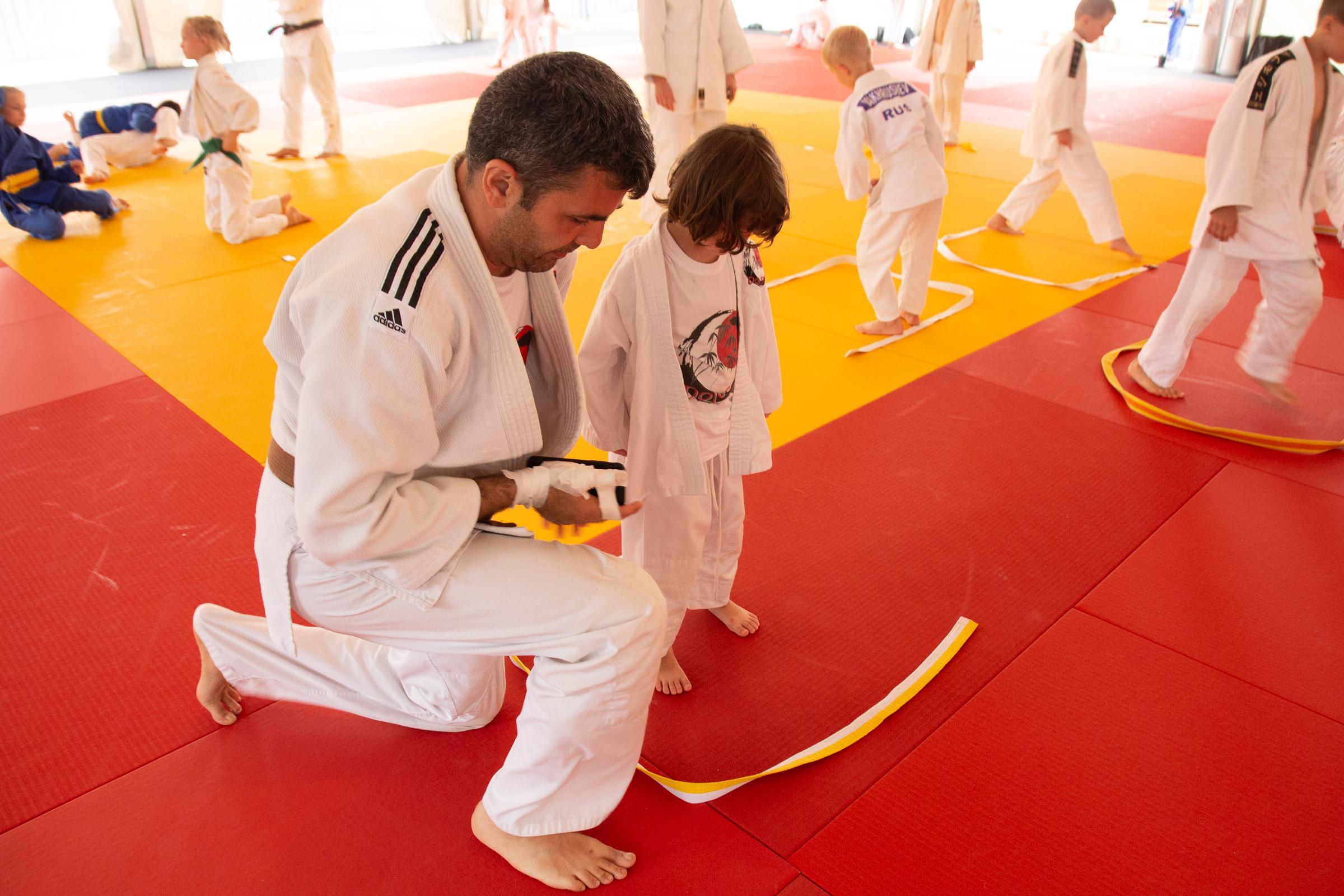 Mario from STK Judo Club Reggio Emilia Italia with his child.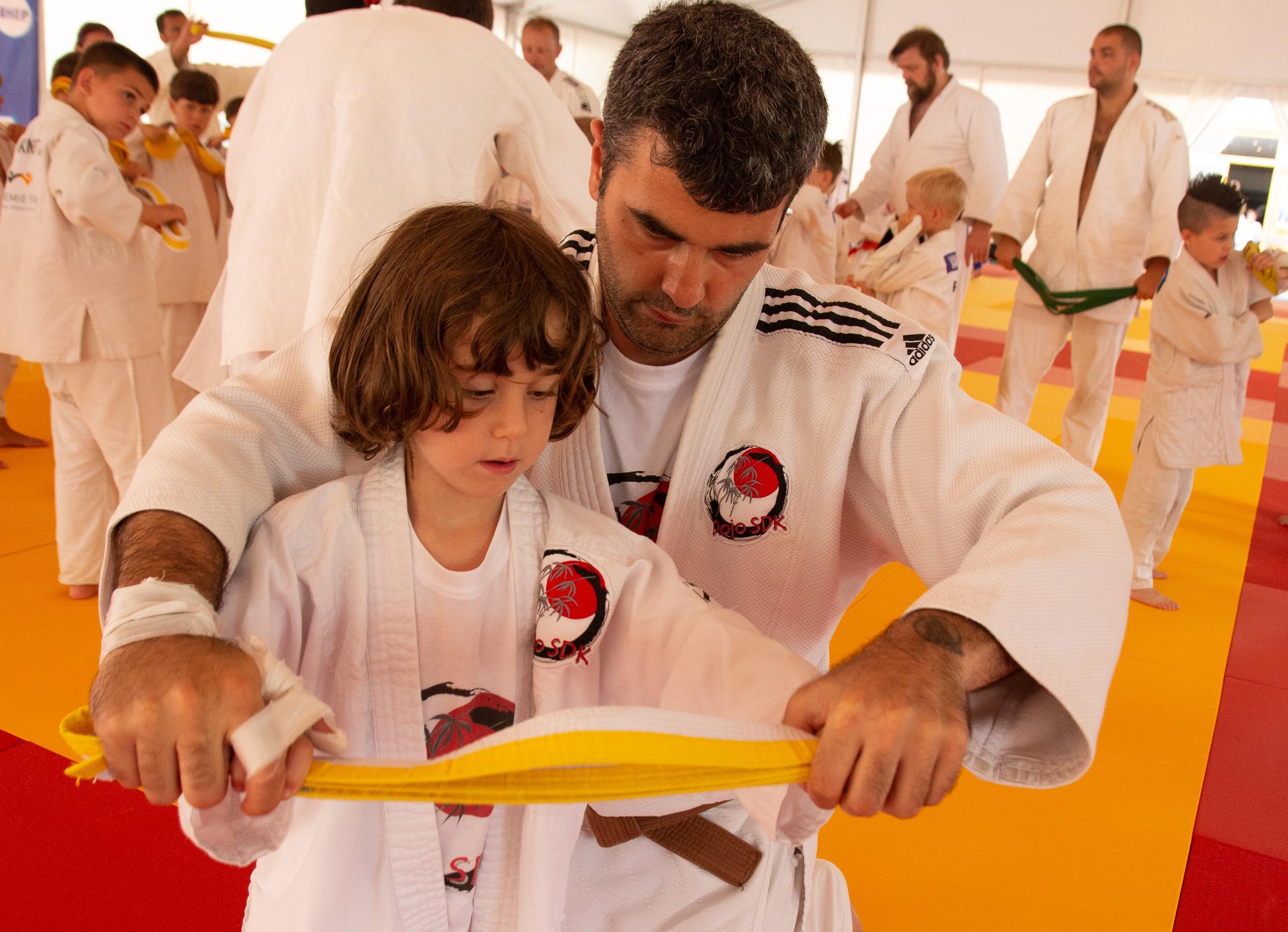 Mario from STK Judo Club Reggio Emilia Italia with his child.
Mario from Italy is here with his young child and tells us about his time at the Festival,
It has been a beautiful experience for me and my child, the work is not too hard but interesting, it's a very good introduction of judo for the children. This is my first time to the Festival, but after seeing what else they have to offer, next time I want to attend the Kodokan Seminar. My teacher told me about this Family Camp and we are here with other people from the club, two teachers, three cadets, two OTC athletes and then me and my child. We are from STK Judo Club Reggio Emilia Italia. My favourite part was the Family Camp because I like to practice judo with my kid. I also saw the Kodokan seminar and I think it is very interesting if you want to improve judo. Next year I have my exam for my black belt and I think for me, it is very important to have the education as well as practical ability. Every week at home we have a judo family course so I go on the tatami with my child, my teacher is very very good, Mr Mauro Bisi.
Another new addition to the camp is Katerina from the Czech Republic. She is with her whole family and the children are having a wonderful time this week.
It truly is a beautiful camp, the location is lovely. The teacher is super, I have been doing judo for 25 years, I have my two children here, my son and my daughter, it was natural that they also did judo, they are enjoying the camp very much. The judo family is great which is why we came, we have heard it is very beneficial in the early stages of learning. We will definitely be coming back.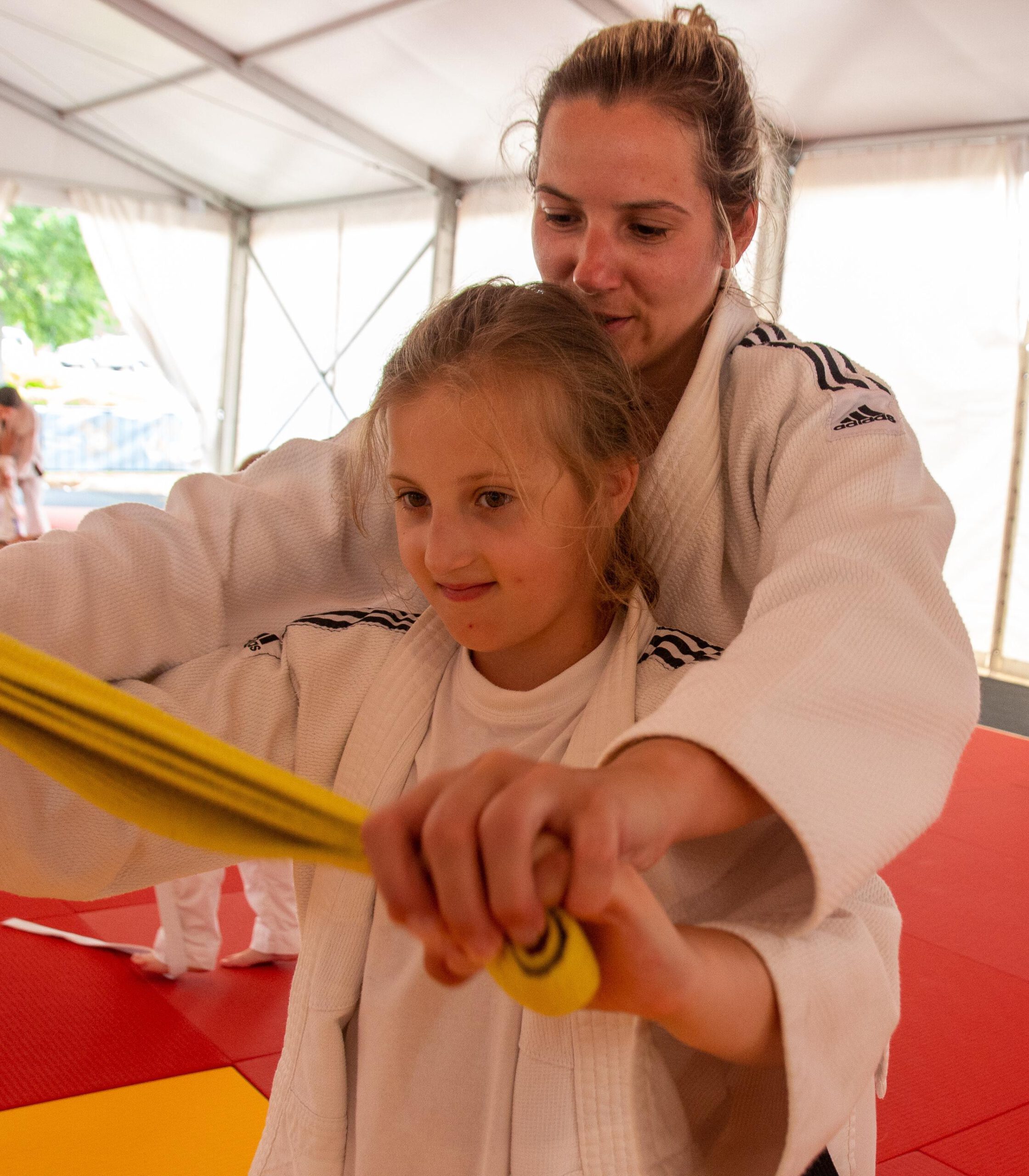 Author: Thea Cowen
---