The eighth edition of the Judo Festival started on Sunday in Poreč, and the first activities were workshops for clubs that took place in the "Intersport" hall. The workshops are intended for club coaches with the aim of increasing the quality of work in their clubs and environments, but also to share their own experiences with other participants.
Before the very beginning, Sport Director of the Croatian Judo Federation, Hrvoje SERTIĆ, PhD., gave an opening speech, and at the same time presented today's programme of workshops.
The first workshop started at 10:00 a.m. with the topic "The most common coaching mistakes – awareness as the beginning of improvement" held by Ivan SEGEDI, PhD.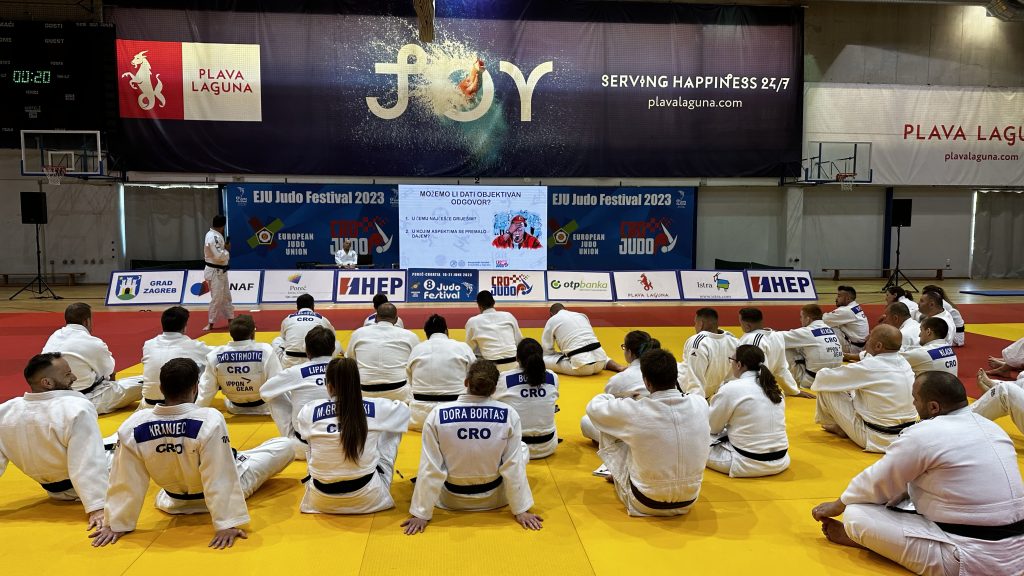 No trainer is immune to the fact that the dynamics, complexity and variability of the training process often lead to the occurrence of major or minor errors. However, during the training process we observe the systematic occurrence of errors that occur due to established wrong practices, training myths and/or the trainer's ignorance, and which can be easily removed. The lecture will give an overview of the most common mistakes that relate to all aspects of training: training techniques, tactics, fitness abilities, selection of work methods and psychological and pedagogical approach to athletes and parents. The lecture will also offer an overview of solutions that can be avoided errors and improve the effectiveness of the training itself.
The workshop was held by Rebeka PROSOLI, PhD., on the topic "Psychological preparation of judoka for competition – how to help the athlete to be focused on the task in the fight".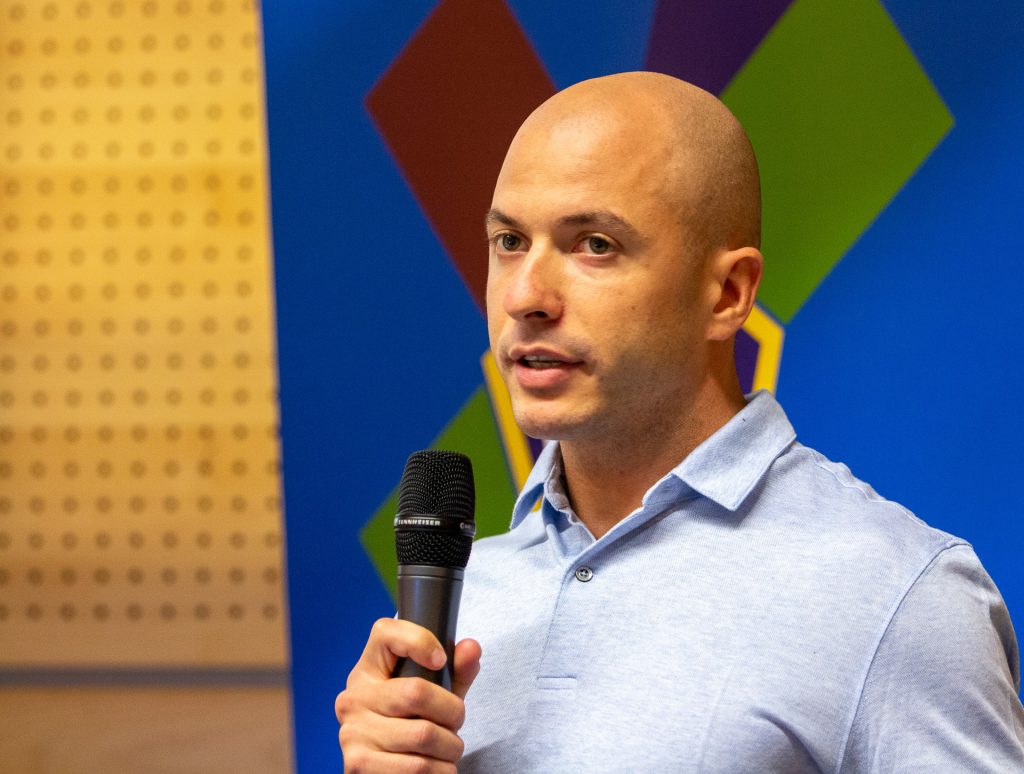 The first block closed at 1:30 p.m. with the workshop "How to increase visibility on social networks and the Public Relations of the clubs" held by Mario KRVAVAC.
We remember the beginning of the digital age as the beginning of the third industrial revolution. For this reason today, digitization is an indispensable part of the marketing and economy of micro and macro entrepreneurs in all areas of industry. Communication using mobile phones, internet browsers and various applications has become standard in digital communication. We can say that as such it has become an indispensable part of the story of any of us. Today, every part of a diverse industry craves a strong PR strategy to deliver its communications at the right time in the right way. Communication through real channels in order to promote the message in the best way and thereby attract media attention and give the necessary attention.
The afternoon part of the workshops continued at 3:00 p.m. on the topic "Methodology of learning and adopting throwing techniques – technical perfection as a guarantee of success" held by Hrvoje Sertić, PhD.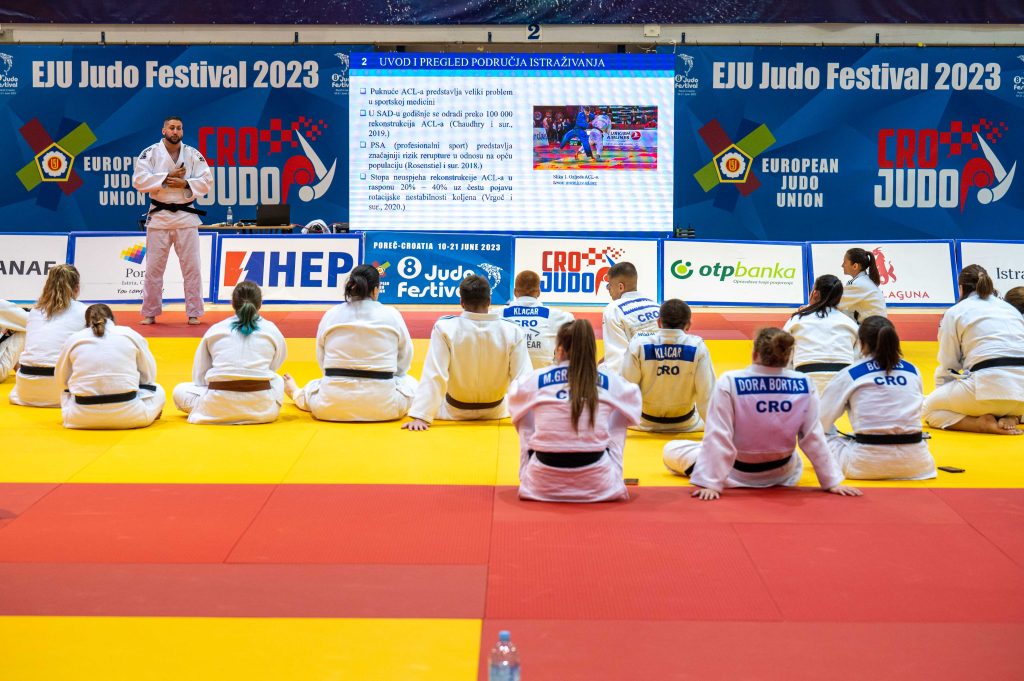 The workshops ended with a lecture by Denis BELJIĆ, mag.physioth., bacc.coaching profession, with the presentation of the Diploma thesis: "Comparison of the success of returning to sports activity after reconstruction of the anterior cruciate ligament with and without reconstruction of the anterolateral ligament." and bandaging techniques in judo.
Author: Mario Krvavac
---