As of recent we have been extremely proud to welcome competitive judo back in to our lives in Europe. Austria hosted a team competition with Germany, Portugal held the memorial tournament for Kiyoshi Kobayashi with five Olympic medallists present and on Sunday, an international 'Judo for Peace' tournament was held in Peja, Albania.
A total of nine judo clubs with 70 athletes from Kosovo and Albania united to take part in this competition, with both cadet and senior age categories. This tournament is organised by the Judo Federation of Kosovo in cooperation with the judo club "Ippon" from Peja.
With some very well known faces on the tatami, competition was back for some of our world class athletes including Nora Gjakova, Distria Krasniqi and Loriana Kuka as well as club members, bringing the judo community together again. Another of those faces is Paris Grand Slam gold medallist, Akil Gjakova, who was also recognised as the best contestant of the tournament, the young judoka known for his ballistic style and technique.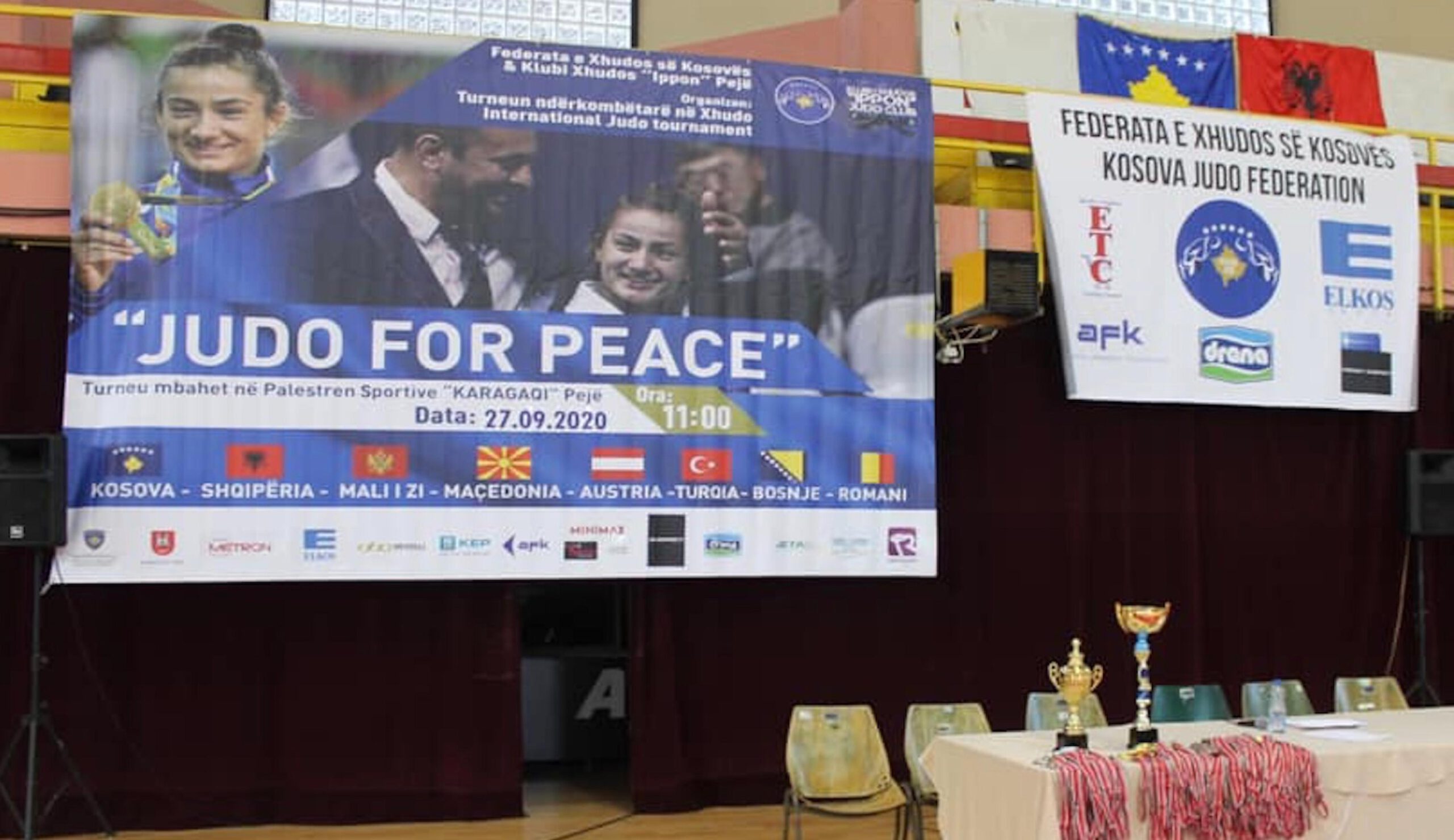 Coach of champions, Driton Kuka, shared his happiness of the return in a post on social media dedicated to Akil's performance and the competition.
'Judo for Peace' The first race since the start of the pandemic! Happy to finish successfully for all participants. The most attractive contestant was announced Akil Gjakova with full merit. […] God willing, a good initiative for our team towards the Olympic Games.
He continues that a minute of silence was welcomed, to honour those who lost their lives to the corona virus, mentioning two former athletes; Isuf Cena and Flamur Shasha. Speaking to Driton, he spoke of how this pandemic has cemented his passion for judo.
I could not believe how much I miss judo competitions. Those months showed me how much judo means in my life. I feel that for all judokas and all people who are in judo as a coach, judoka etc. After competition they were so happy, smiling, enjoying our lovely sport!
World Judo Day 2020 is guided by the philosophy 'Stronger Together', this was yet another step to drawing the judo family back together. #morethansport
Judoka
Author: Thea Cowen
---