The ISF U15 World School Sports Games, in Belgrade, Serbia, is taking place from 11 – 19 September. This event is the largest international multi-sport event for school students from 13-15 years old, gathering from all around the world to compete in 14 different sports, namely Athletics, Badminton, Basketball, Basketball 3×3, Chess, Football, Judo, Karate, Orienteering, Swimming, Table Tennis, Taekwondo, Volleyball, and Wrestling.
Judo is a part of it and took place in the Hall Šumice, a center dedicated to culture, sport and education.
A total of 137 athletes, 48 girls and 89 boys from nine countries: Azerbaijan, Belarus, Bulgaria, Croatia, Estonia, Latvia, Russia, Serbia and Ukraine. Due the Covid Pandemic situation world wide the number of athletes is less than expected.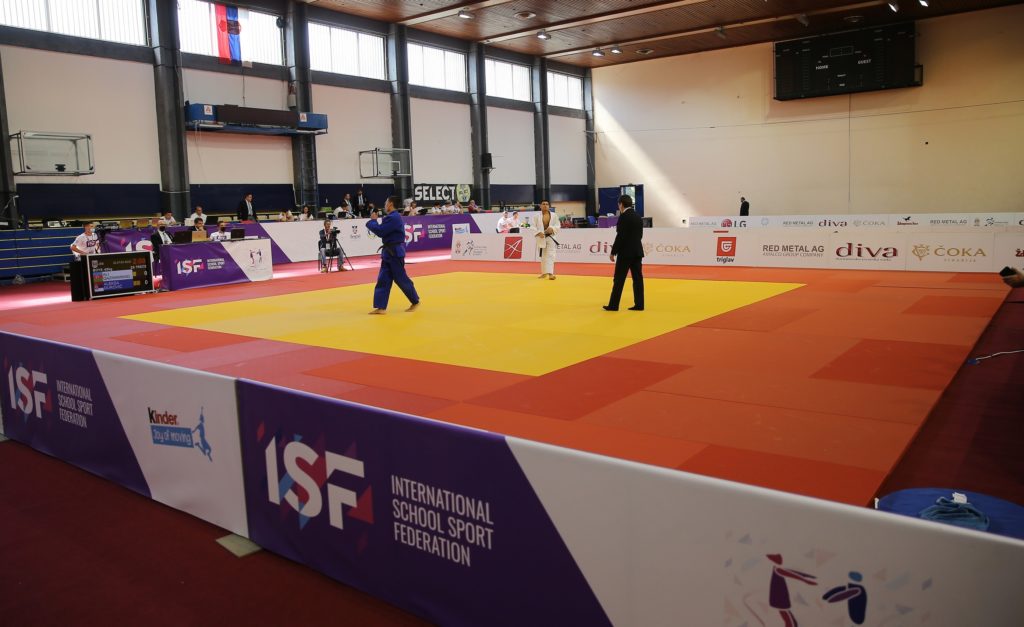 Since end of 2019 the European Judo Union has a cooperation with the International School Sport Federation (ISF). The cooperation is for U15 school children and judo activities at schools like Judo Schools League. This project is open to all interested national federations, regions and teachers. More information can be found on the project page.
The president of the ISF, Laurent Petrynka said;
''We are delighted to count on the entire judo community led by IJF which also allows us to create opportunities for school students at the European Level with the cooperation with EJU''.
To support the School Games the EJU Sport Commissioner Ali Gmeiner was on spot and shared his impressions;
"This is a lovely event with a friendly atmosphere and well organised. The can find friends from other sports and also other countries. Beside the sport competition the ISF also provides a lot of fun activities. In Belgrade a park (Fun Zone) is only reserved for the participants and I am sure they enjoy it very much."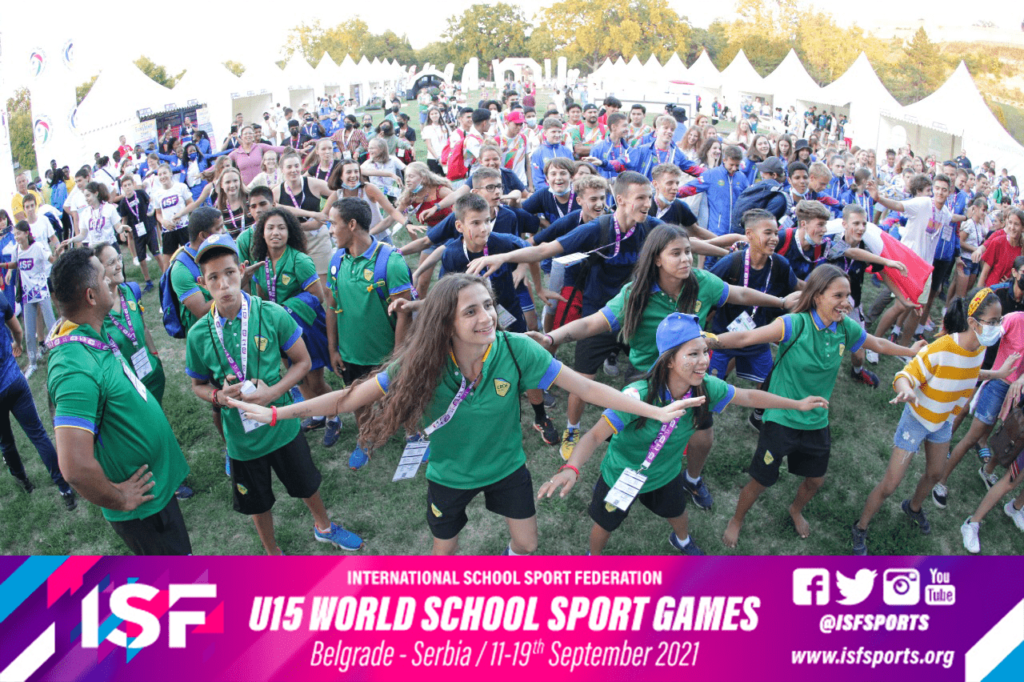 This zone will be focus on three main goals. First, to present the leading values of the ISF, starting with FairPlay, Clean Sport, Sport and Olympic Values and the Sustainable Development Goals of the United Nations. Secondly, thanks to the attendance of the International Sport Federations partners, the participants have the opportunity to discover new practices, sports and the value-based programmes being developed by these federations, and lastly, with the help of the organisers they will discover local sport and traditional culture and the backgrounds of the other participants thanks to the initiative of the Nations night.
Author: Sören Starke
---