In 2019, the EJU Judo Festival in Porec, Croatia hosted the Special Needs Seminar for the first time as part of the festival to assist coaches in the understanding of teaching judoka with specialised needs. Although it couldn't be repeated in 2020 due to the pandemic, two clubs have returned to the Plava Laguna resort in Porec to train on the tatami of the Intersport Hall which has for the past week hosted both the EJU cadet camp and the EJU OTC which attracted plenty of European, world and Olympic medallists.
Judo Klub Ishi and Judo Klub Fuji brought over thirty judoka of varying abilities, many of whom we already met two years ago.
Matija FRLIĆ has been running the Ishi Judo Klub based in Samobor near to the capital of Zagreb for ten years, and has been working with judoka with disabilities for five now.
I was working in Kindergarten and realised that children with disabilities didn't have a space to train so I decided to start this. The goal today is inclusion and socialisation for kids with disabilities, but the main goal is to create a space for these kids to be comfortable and be able to do what they like and socialise with other people.

We have three coaches in the club as well as 25 volunteers, sometimes it can still be hard as they volunteer when they can but it is not regular. So if we have five kids we have three coaches or volunteers.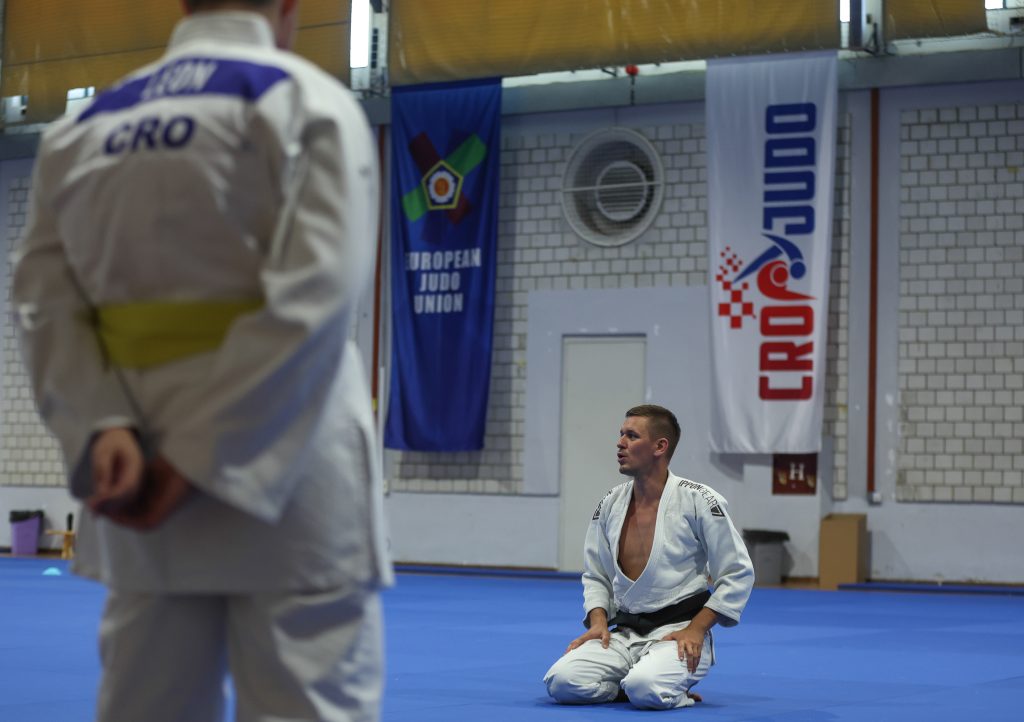 A big issue we face is the lack of money for sport with people with disabilities, they just aren't funded at all or give less than able-bodied sports. We established ourselves as a club to access some finance and then we have some donators as well, but this money comes from our town.

I want to say we are grateful to the Croatian Judo Federation for paying for everything this week, because this is the first time these kids have been anywhere, most without their parents too. Not to mention, for the parents as well, for most of them it is the first time that they have been able to take rest, a whole seven days!
Marina DRAŠKOVIĆ of Fuji has worked for a long time to create inclusivity in judo and garnered great attention when 2008 Olympic Champion ISHII Satoshi of Japan, who has become a resident of Croatia, reached out to offer his support. With this offer, the club and project also gained media attention.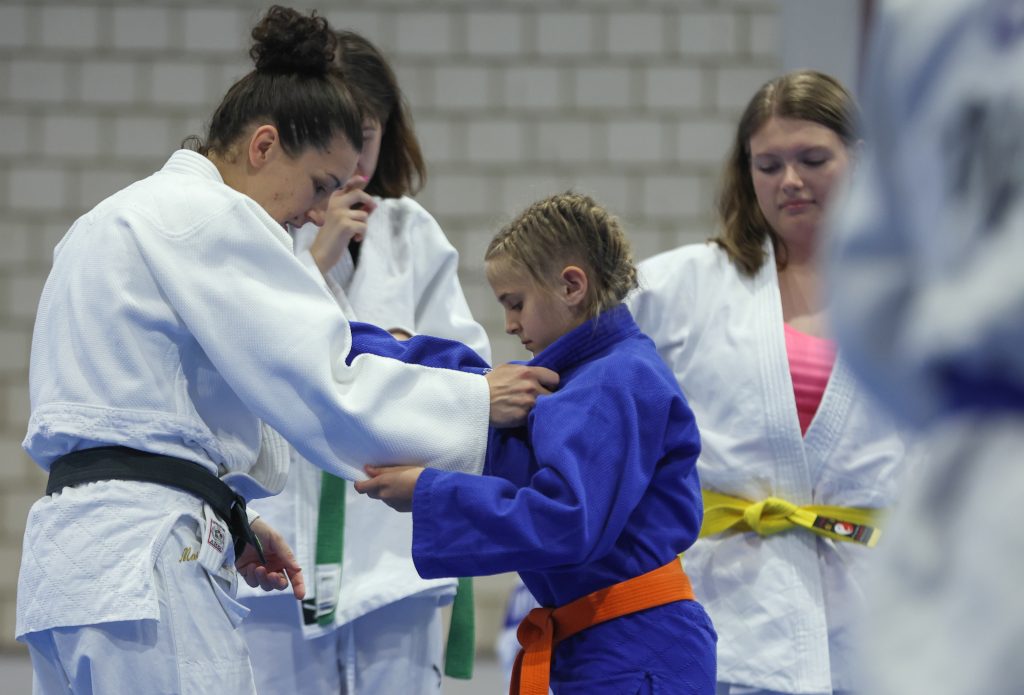 It has been ten years now of running this club, since 2019 we had more media attention, more so after he won the European Commission Award for Inclusivity. I think this was the tipping point for us, it attracted many more people and now we have a waiting list of 50 kids, and currently supporting 51 with disabilities, but part of the original club there is another 40 without disabilities who are helping us.

We have around seven to nine coaches depending on the season. We are definitely improving year upon year and I am always pushing new projects that are supported by European Social Fund and now by the American embassy in Croatia.
Author: Thea Cowen
---