This week we will see the capital city of Bucharest host both the Champions League and Europa League. To welcome the delegates, European Judo Union President, Mr Sergey Soloveychik and Romanian Judo Federation President, Mr Cozmin Gușă, gave a speech prior to the much anticipated draw for the Champions League.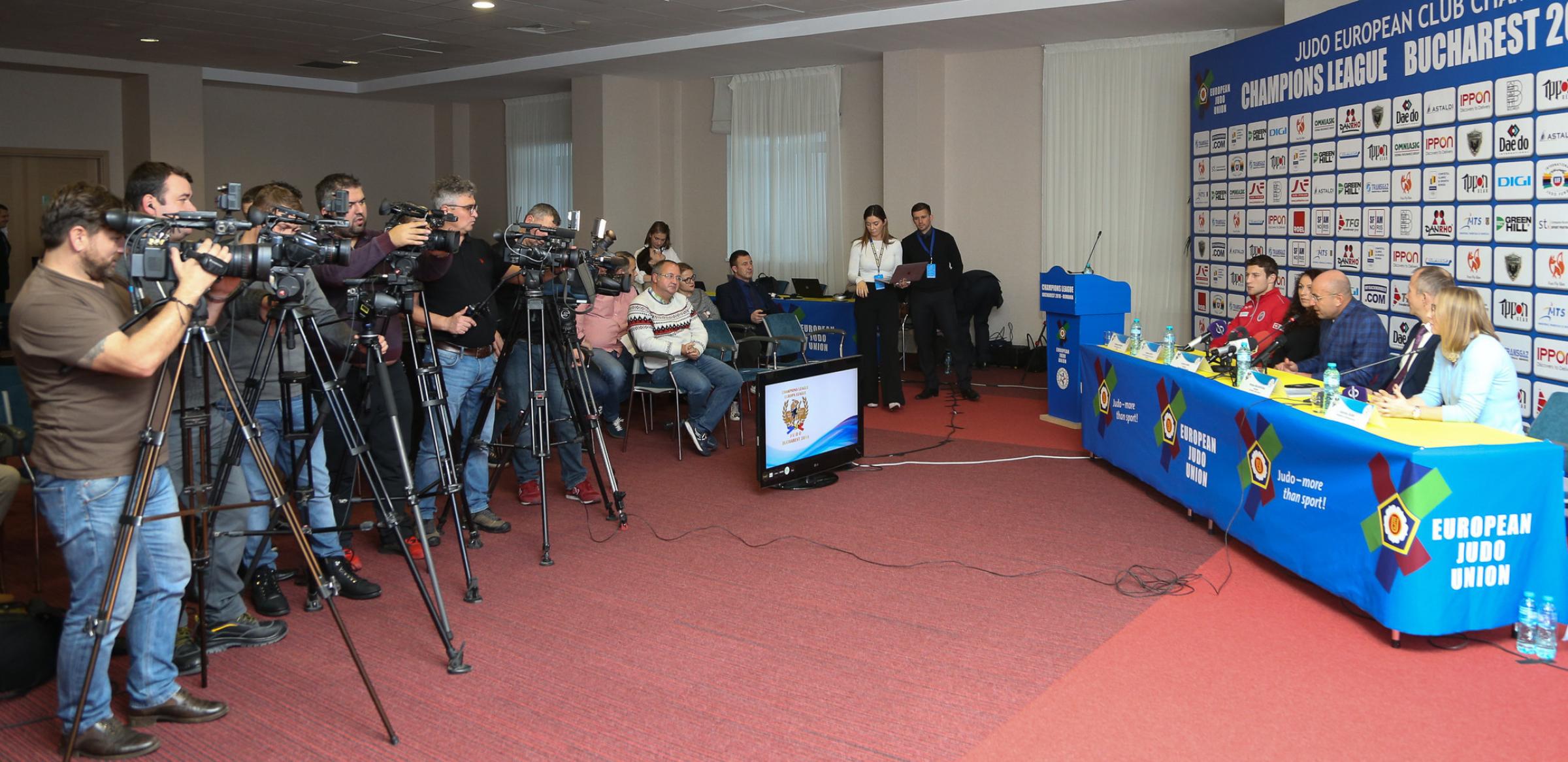 With a plethora of world class athletes in attendance, Mr Soloveychik proudly noted,
"We have many European, World and Olympic Champions & Medallists here this week, the level of judo shurely will be very high – I wish everyone to enjoy our EJU Family relationships on this important occasion."
Mr Soloveychik, of course was referring to a recent celebration here in Romania to which Mr Gușă explained,
"This is a special time in Romania where we are celebrating 100 years of our estate. We hope to have a very Romanian judo atmosphere and we are very proud to host these two events."
Following the draw for the top eight men's and top eight women's teams, a press conference was held that included the aforementioned presidents as well as Ms Gabriela Szabo, President of CSM Bucharest.
Joining the officials was Romania's own double World silver medallist and European Champion, Andreea Chitu and the 2017 World Champion, Nemanja Majdov of Serbia.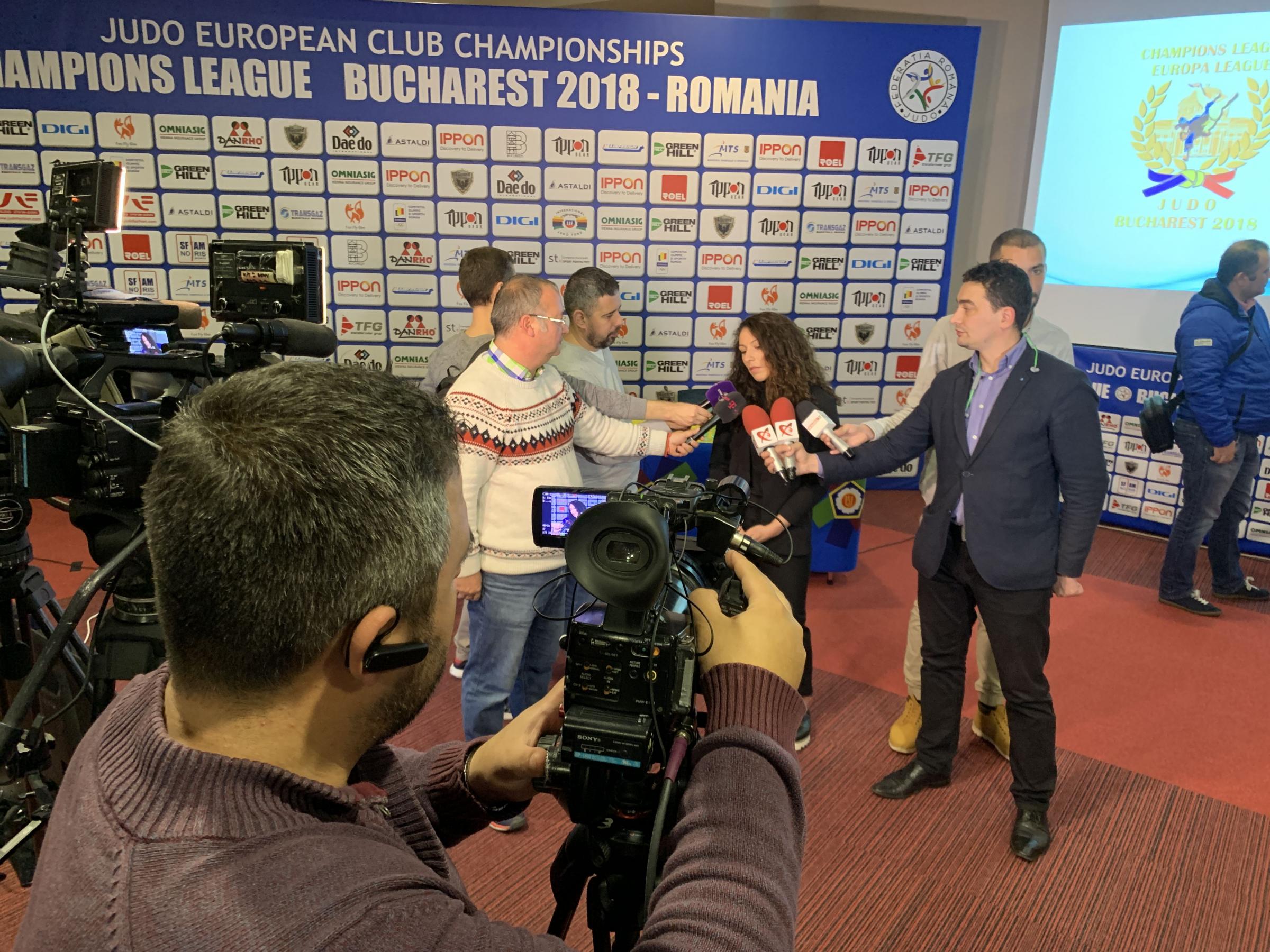 When asked if Romania would hold any major European tournaments in the future, Mr Soloveychik was pleased to announce that discussion is in place for the Cadet European Championships and that there is always big potential for European Championships.
"Now judo has been more often shown on TV and authorities start to recognise that these athletes and personalities can become heroes in their countries. It is very encouraging to see them becoming more interested and involved."
Romanian Judo Federation President, Mr Gușă was quick to reiterate the importance of recognition. The ability to secure sponsorship in order to reward the athletes not only promotes the tournament but creates new relationships between the sport and private sponsors. The monetary prizes are a fantastic way to reward the hard work and dedication of the athletes, especially within a crucial time period leading up to the Olympic Games, and in the extreme near future, the Masters in China.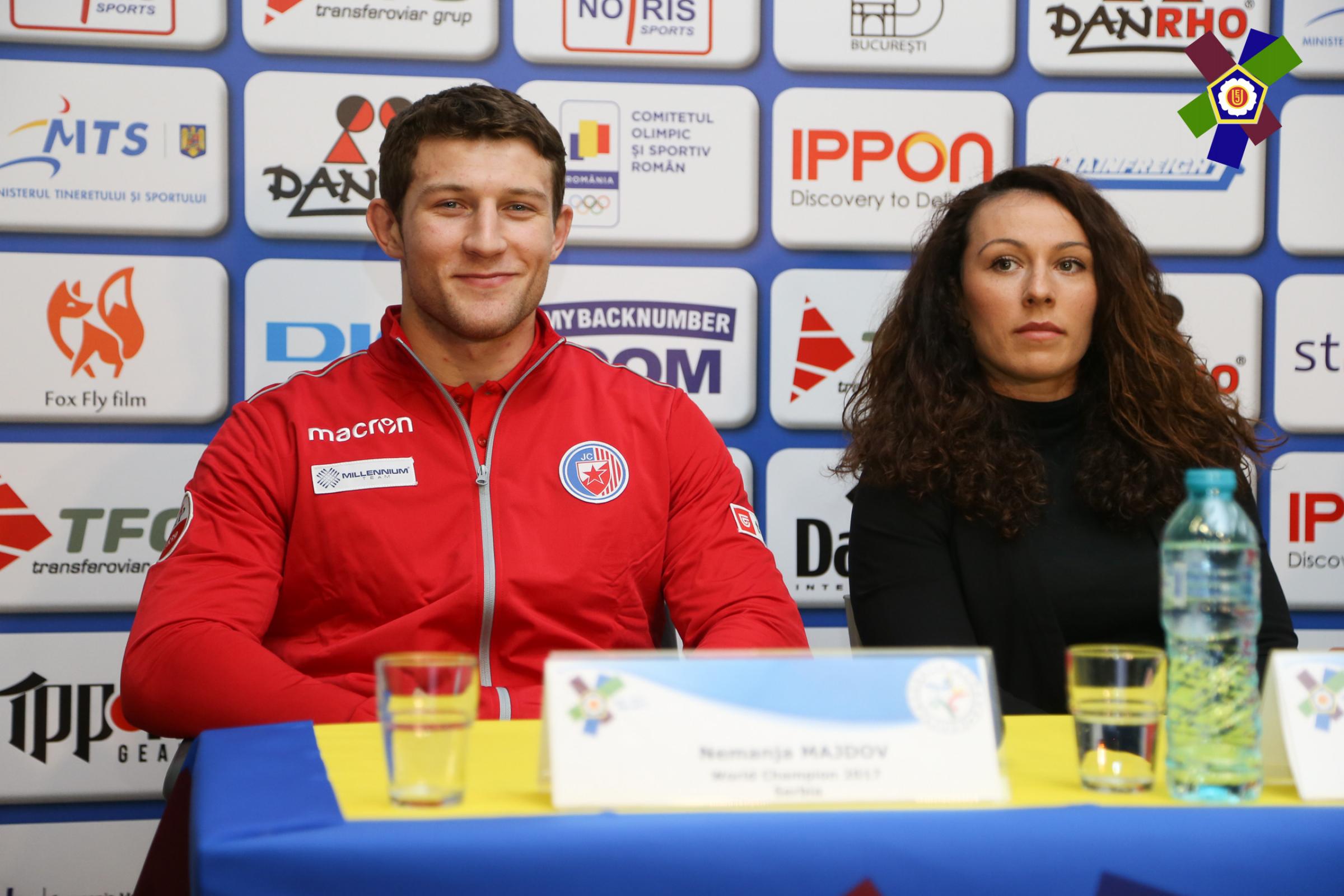 Panel member, World Champion, Nemanja Majdov explained the significance of the Champions and Europa Leagues taking place at one city and why it was necessary for him to be here so close to another major tournament,
"It is a really strong and important tournament for me, I fight for my club, Red Star, and we are the only team from Serbia in the Champions League (former Golden League). It is a very strong competition with many champions. This tournament is different because we are a team, we have the spirit of our team mates, our coaches, and our friends. On the mat we may be 'enemies' but when we come off we are all friends. The judo career lasts for 10 years only, but it is events like this that bring us all together and our relationships last forever, this is why we are and will remain a judo family. I am very thankful to the organisers."
Andreea Chitu shared this sentiment but also her pride in her country for hosting such an event. Though excited at the prospect of participating on home ground, she has unfortunately suffered an injury preventing her from fighting. However, that has not taken away the excitement of being able to watch so many champions compete in her city.
By Thea Cowen
Judoka
---