On the fifth day of this prestigious event, there will be three weight categories on display, -70 kg, -78 kg and the -90kg, with three continents dominating. The 90 kg and 78 kg offer the best chances for a European gold, although it will be a little tougher amongst the latter.
PAN-AMERICA IN THE SPOT LIGHT
World Judo Championships 2017 Budapest -70 kg category

Gevrise EMANE – Mario Krvavac
Gevrise EMANE of France made it a hat-trick when she won the World Championships in 2015. However, she is not the only one holding three world titles in the -70 kg category. In fact, Emane won two in -70 kg and one in the -63 kg. Not even the old time favourite, Lucie DECOSSE, also of France, won her three titles within the same weight division.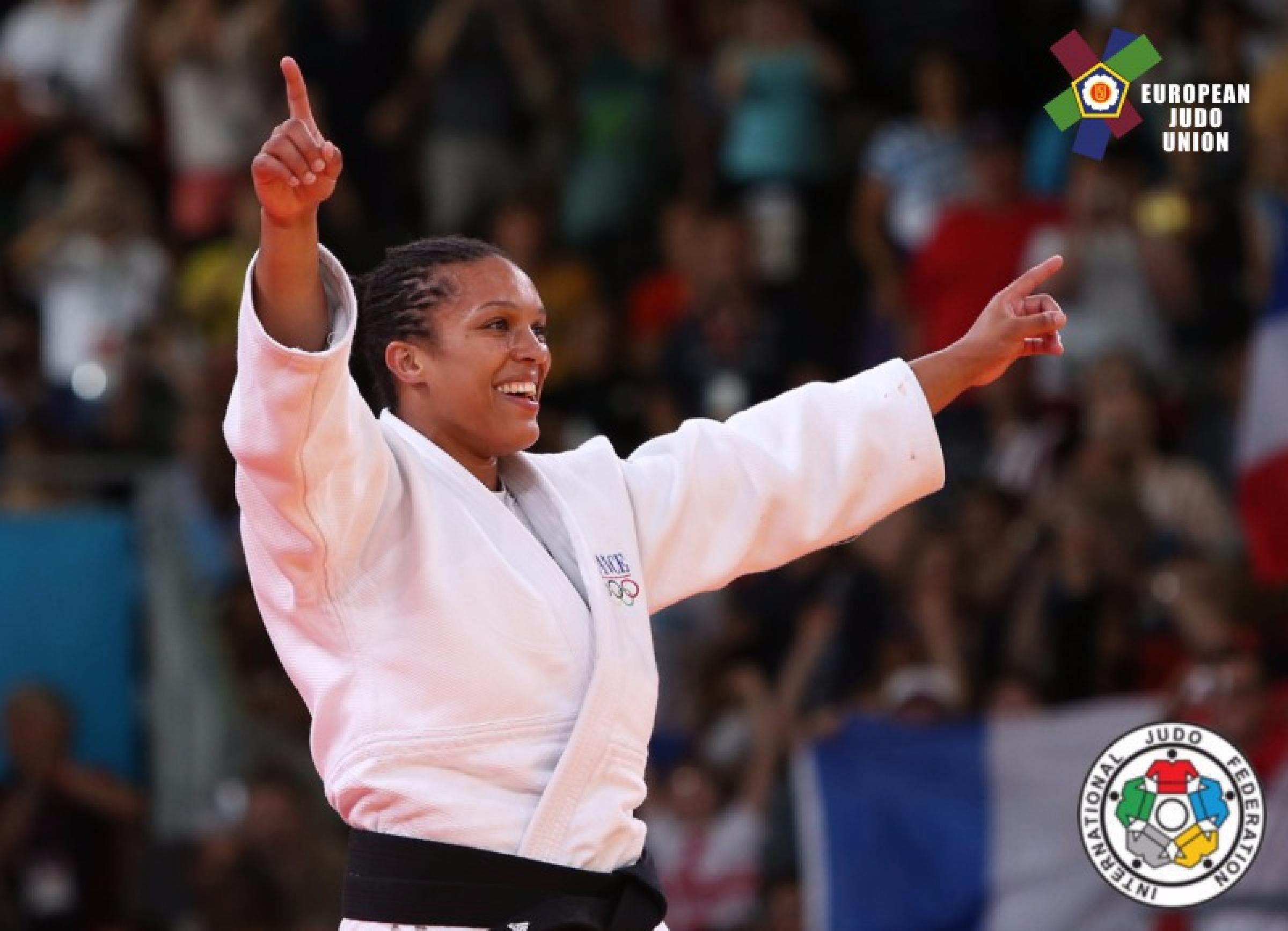 Therefore, Yuri ALVEAR (COL) wears the crown in this division due to her successes in 2009, 2013 and 2014, respectively. Additionally, she will be back to fight for title number four next week, though she will not be the only one seeking glory from the Pan-American side. World ranking leader, Elvismar RODRIGUEZ (VEN) who is still a Junior athlete proved that if you set your mind to it, anything and everything can be achieved. Since her senior debut, Rodriguez defeated some of next week's potential medallists, such as Marie-Eve GAHIE (FRA) and Sanne VAN DIJKE (NED). Gahie will have some big shoes to fill after Decosse and Emane; whilst current European Champion, Van Dijke, will have the opportunity to prove that she is currently the best of the Netherlands in the -70 kg category. She will have her compatriot, triple European Champion, World bronze medallist and former world ranking leader, Kim POLLING (NED) to prove otherwise as she returns to the game for the first time since the 2016 Rio Olympic Games, which also means she is not amongst the seeded players. Polling, unlike the majority, has beaten Alvear before.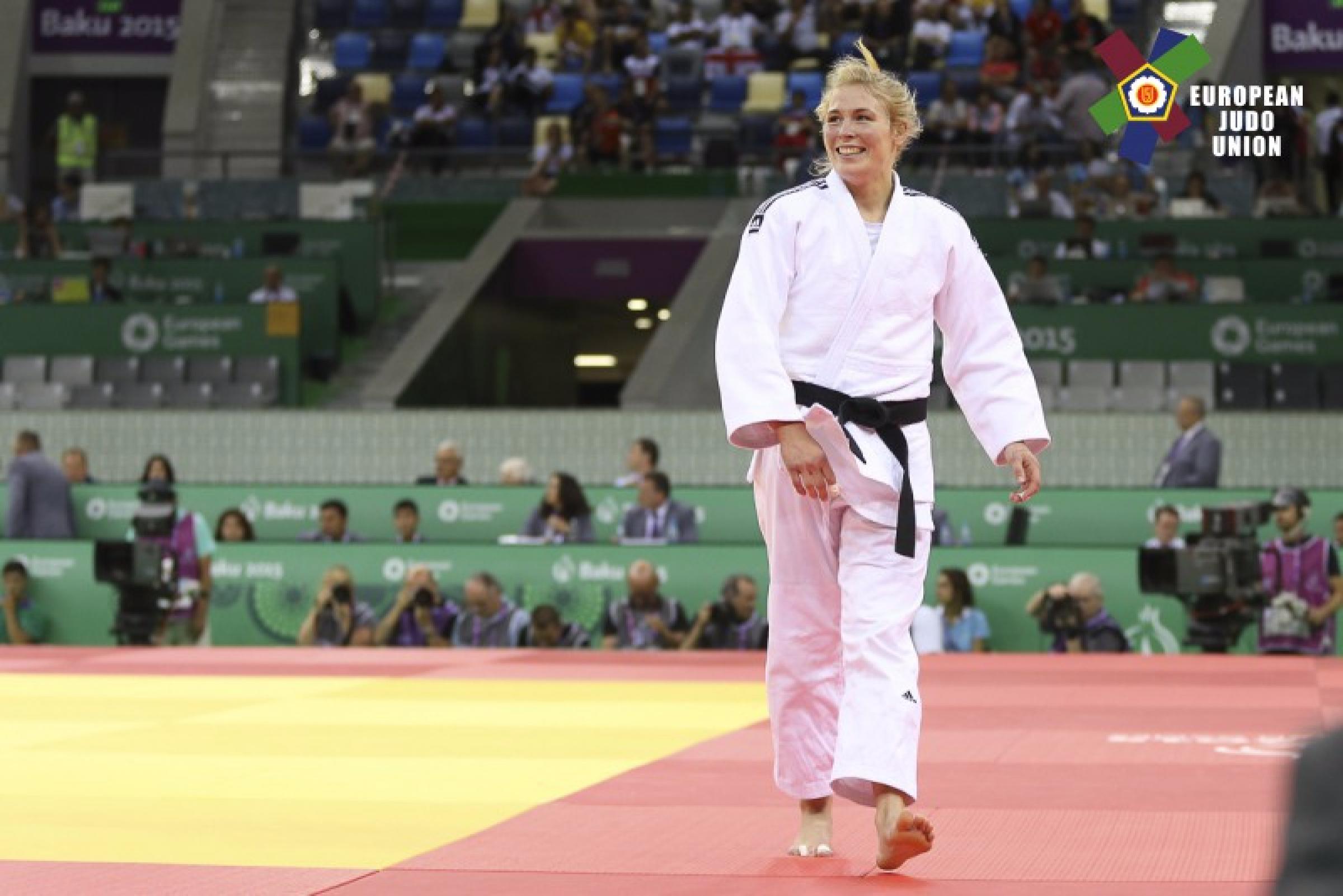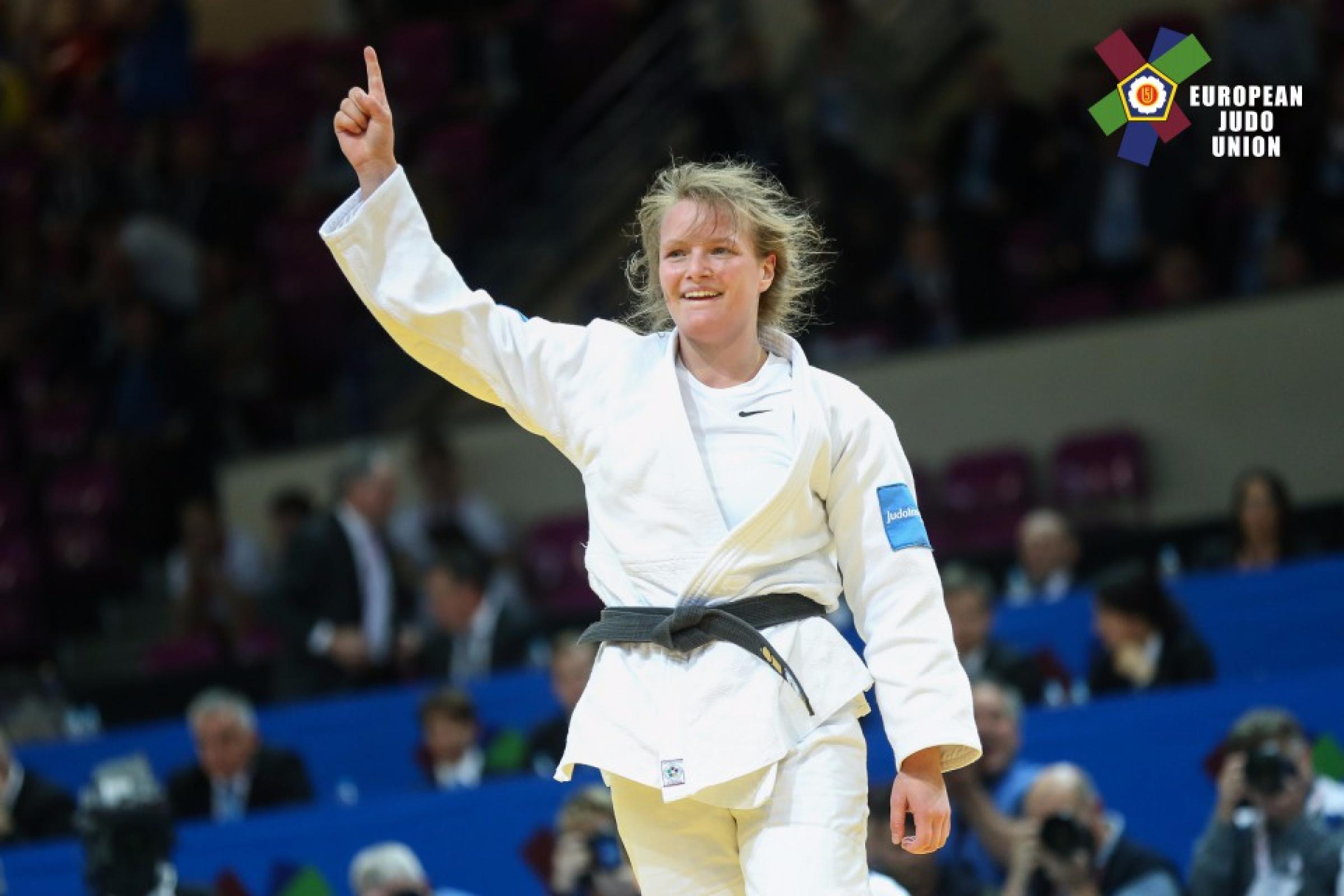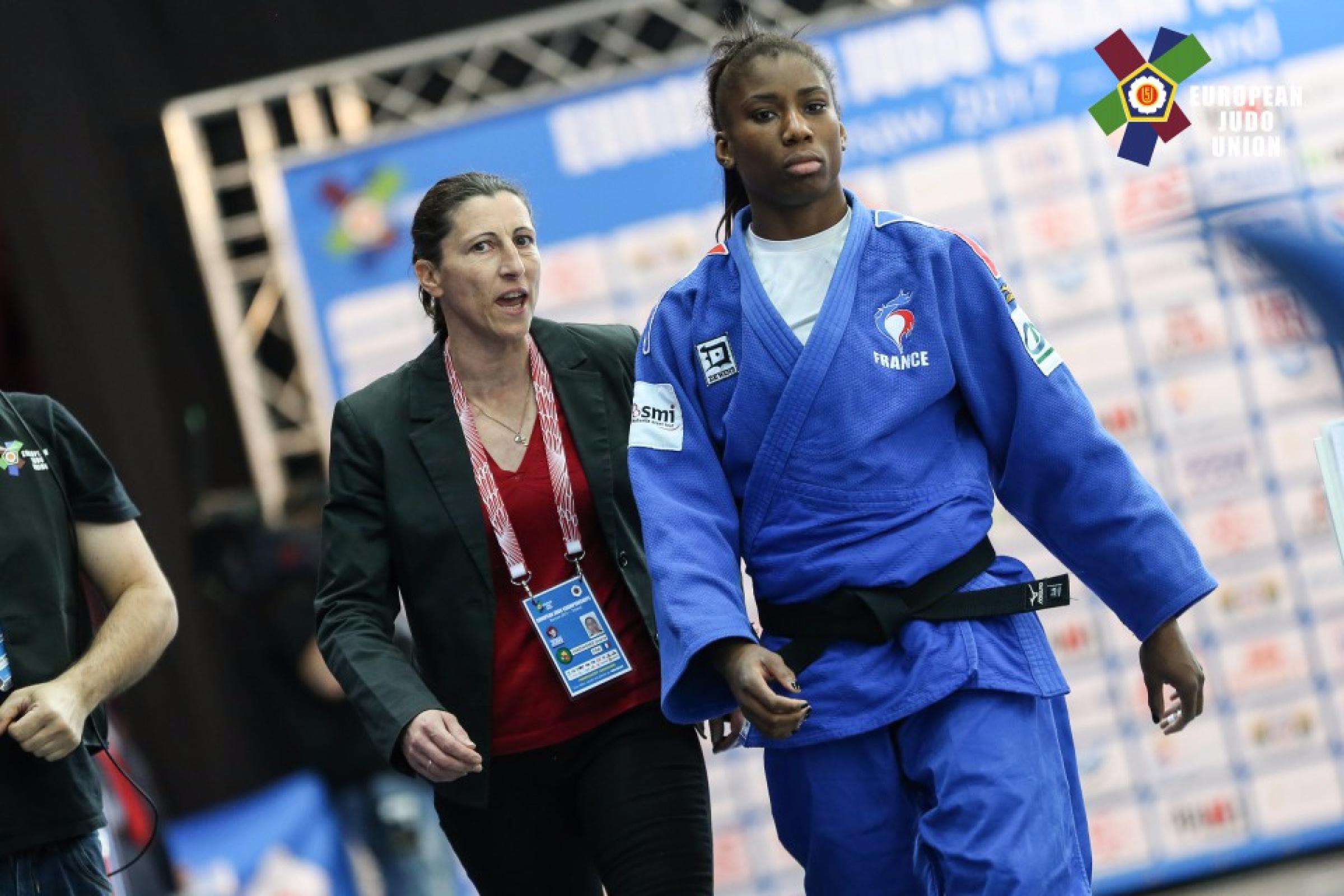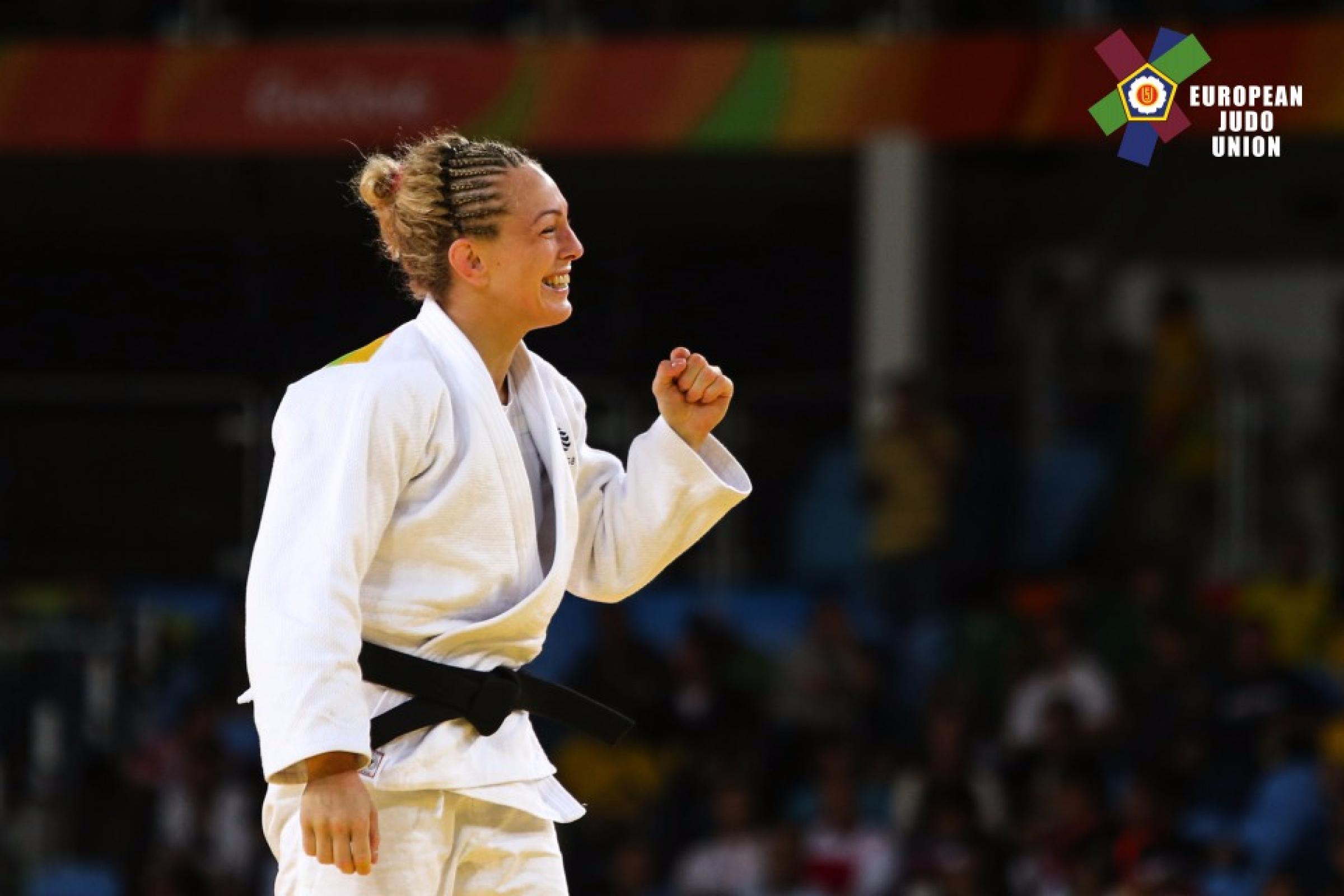 Sally CONWAY (GBR) – Emanuele Di Feliciantonio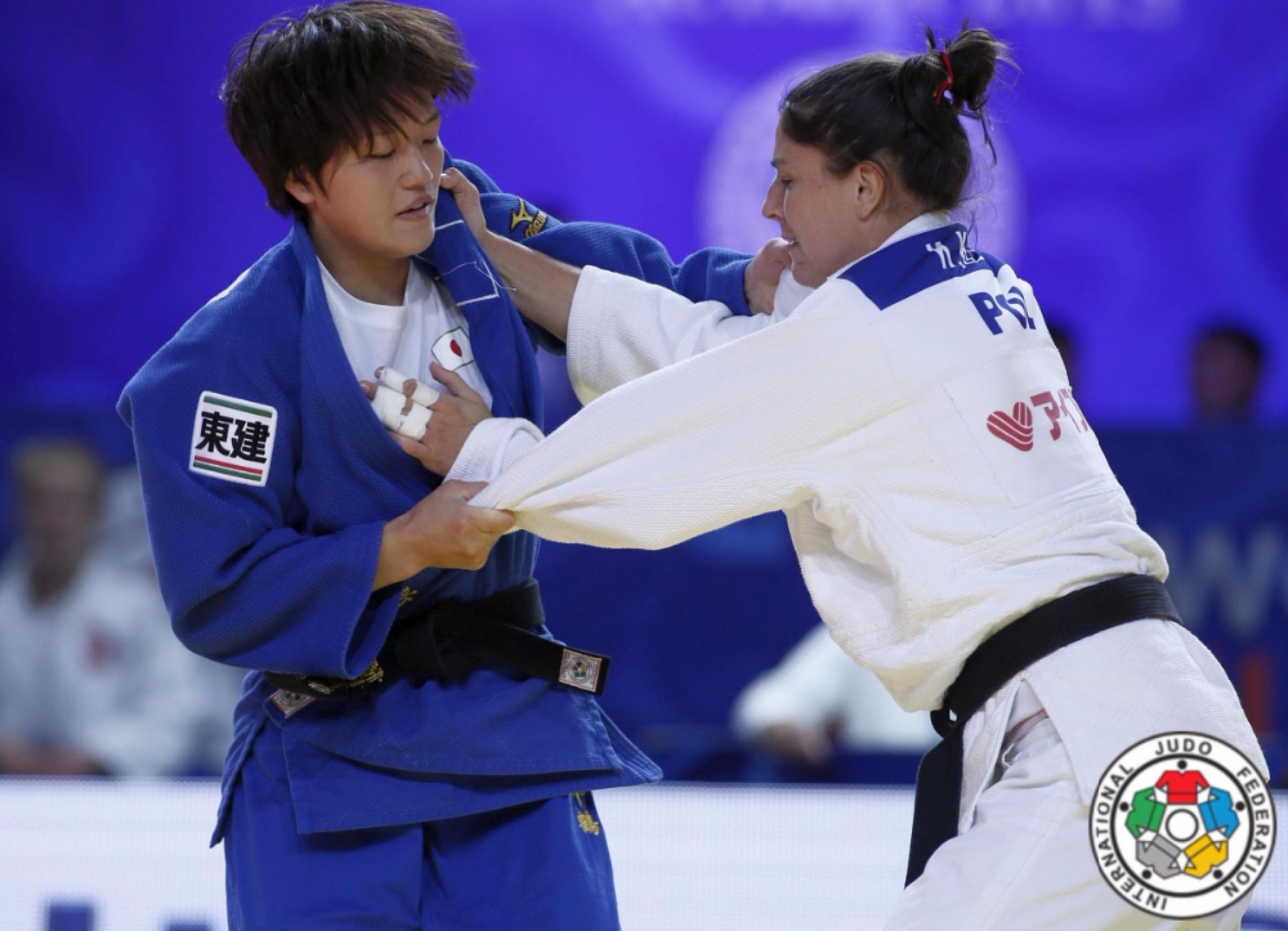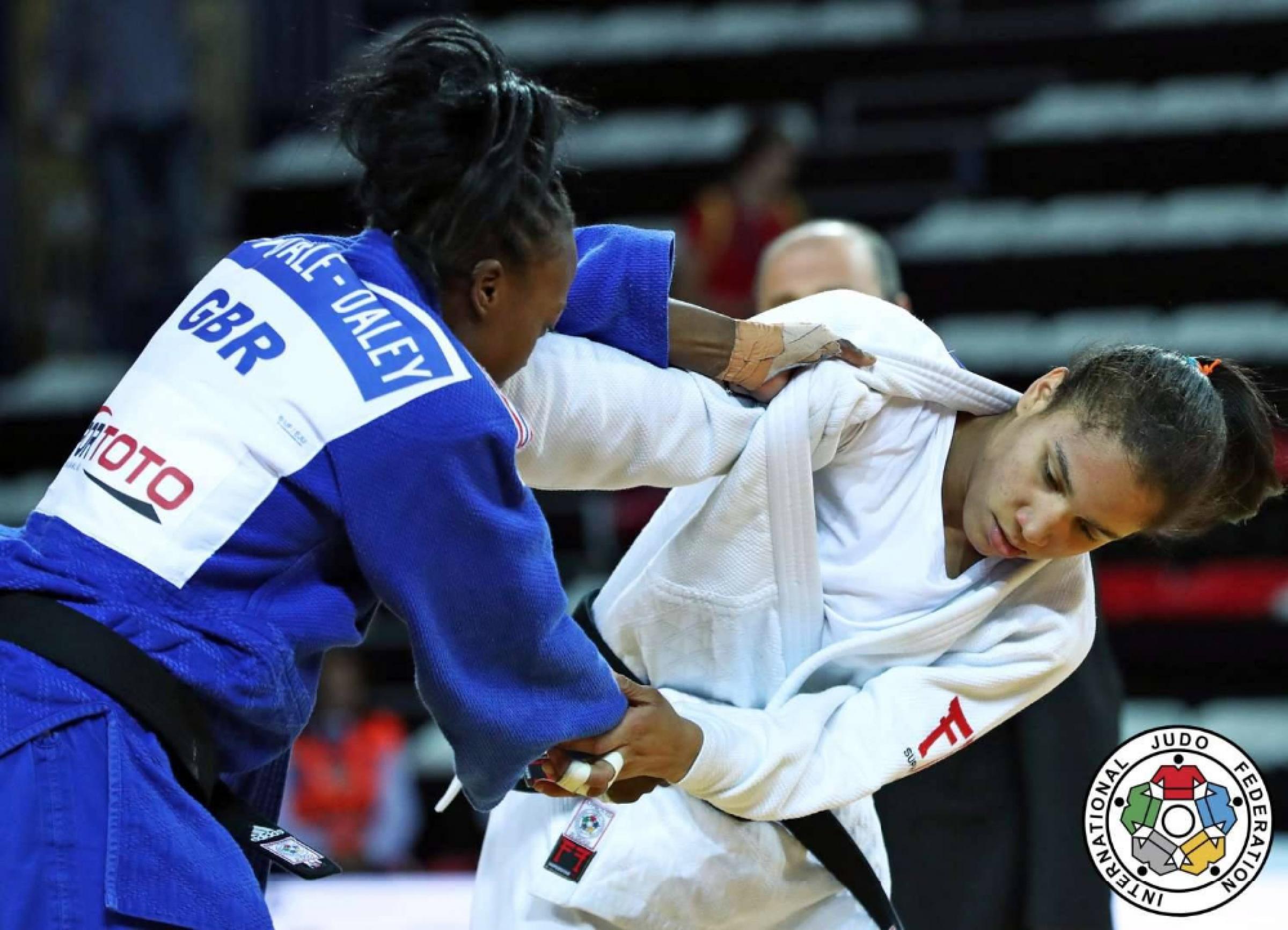 Hoping to see another blinding performance from Olympic bronze medallist, Sally CONWAY (GBR), the judoka will have her sights set on the rostrum, among the best four. To conclude this weight division, Japan's golden hope will be ARAI Chizuru (JPN). The 23-year-old judoka has fought to overcome all above talents, with the exception of Polling, who once managed to obstruct Arai.
FIRST WORLDS WITHOUT THE GREATEST
World Judo Championships 2017 Budapest -90 kg category

Ilias ILIADIS (GRE) – Marina Mayorova
Judo legend, Ilias ILIADIS (GRE) is the youngest ever male Olympic Champion (Athens 2004), double European Champion, six-time World medallist and triple World Champion. Iliadis competed at his first senior Worlds in Osaka, 2003. Seven years later, he returned to Japan to win his first World title. A year later, in 2011, he doubled it up in Paris at the famous Bercy stadium. In 2014, he gained his third World title in Chelyabinsk, Russia, where he defeated TOTH Krisztian (HUN) in the final. To date, Iliadis is the only judoka to be triumphant with three world titles in this weight division. The 2017 World Judo Championships will be without his presence on the battlefield however, Toth will have the chance to shine on his doorstep.
After upset in Rio 2016, the Hungarian judoka returned in style, achieving silver at the prestigious Russian Grand Slam. Following that, he concluded his World Judo Championships preparation by competing at two European Cups. He will enter the Papp Laszlo Arena with mighty supporters to lead him to glory.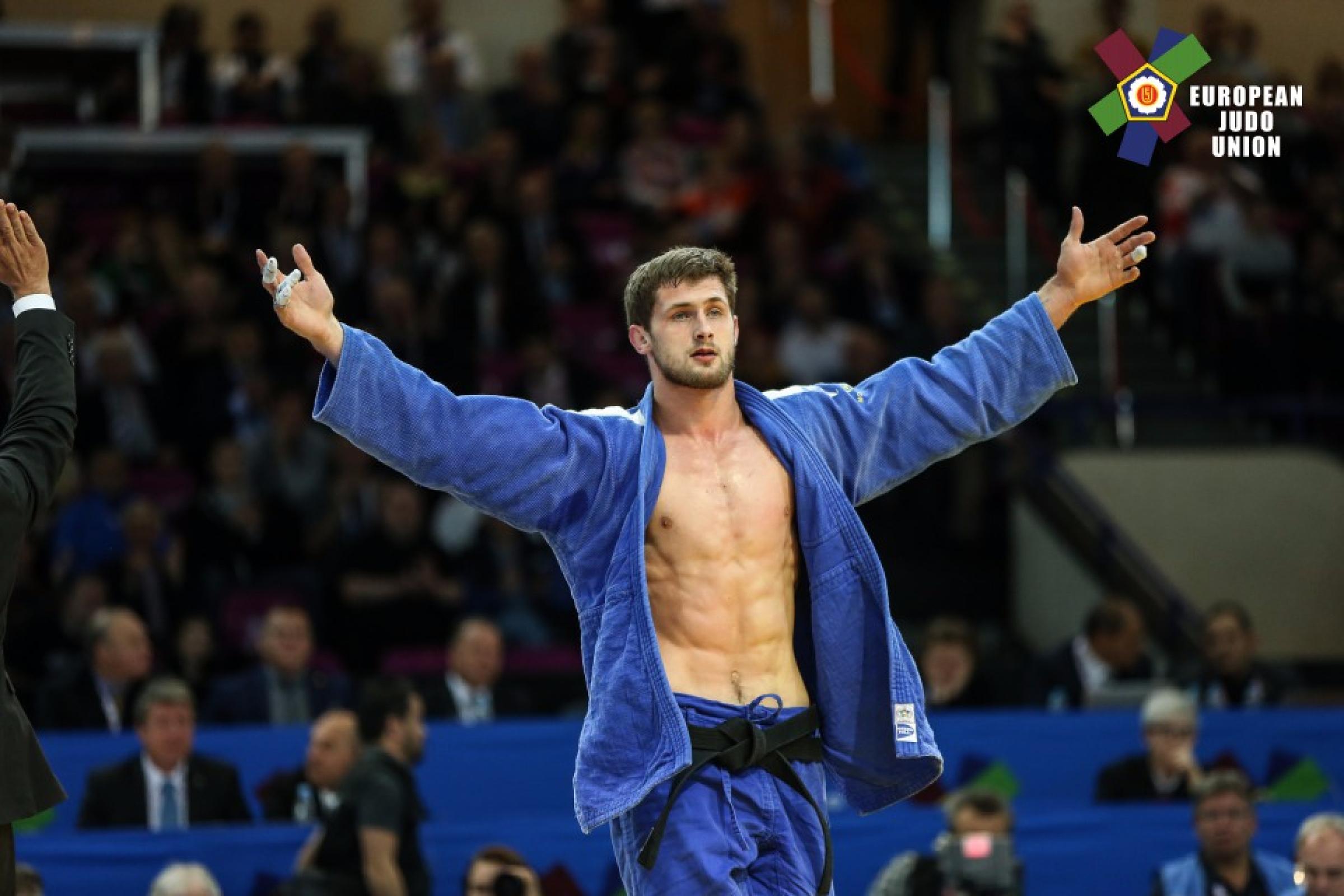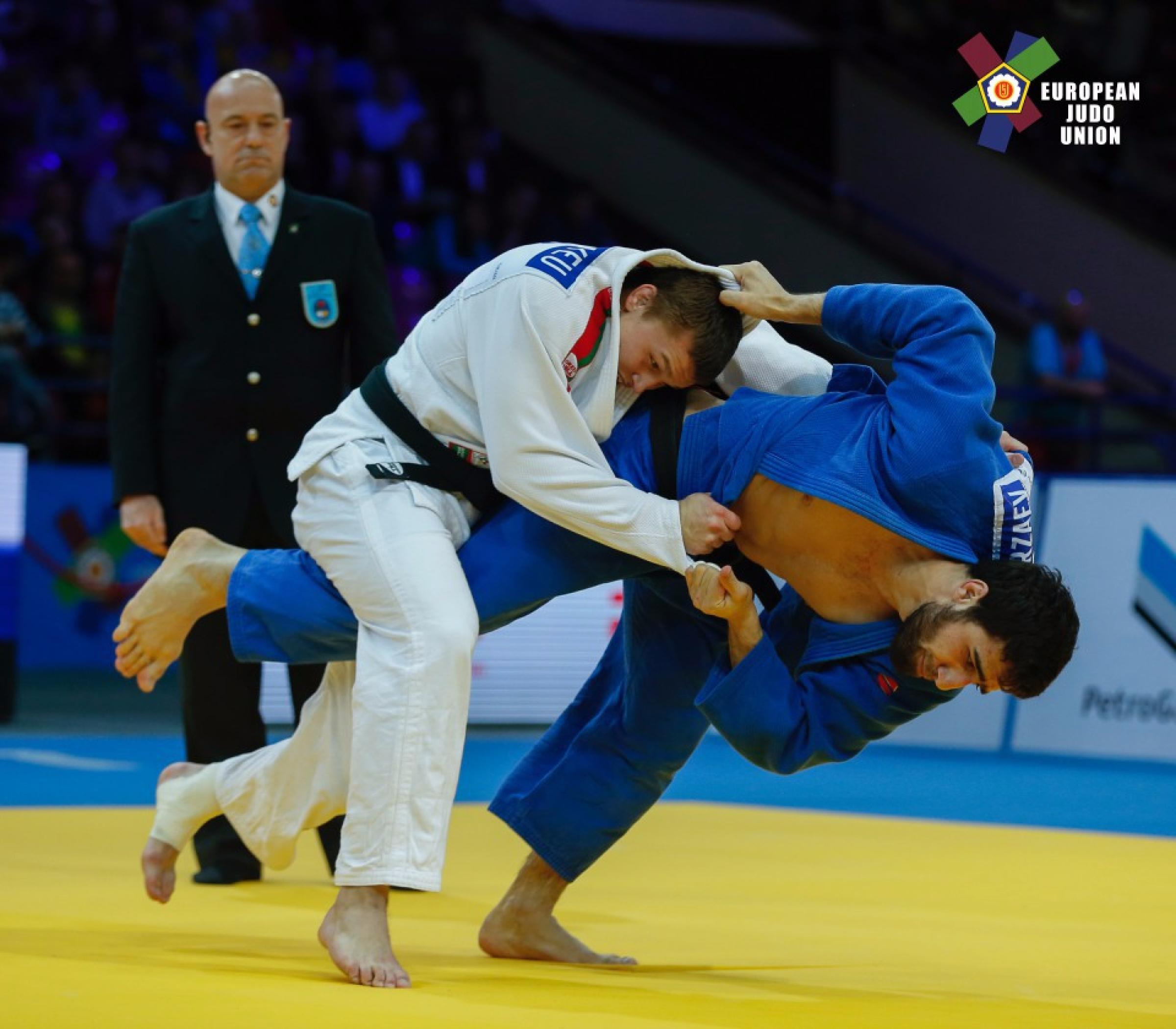 Khusen KHALMURZAEV (RUS) – Carlos Ferreira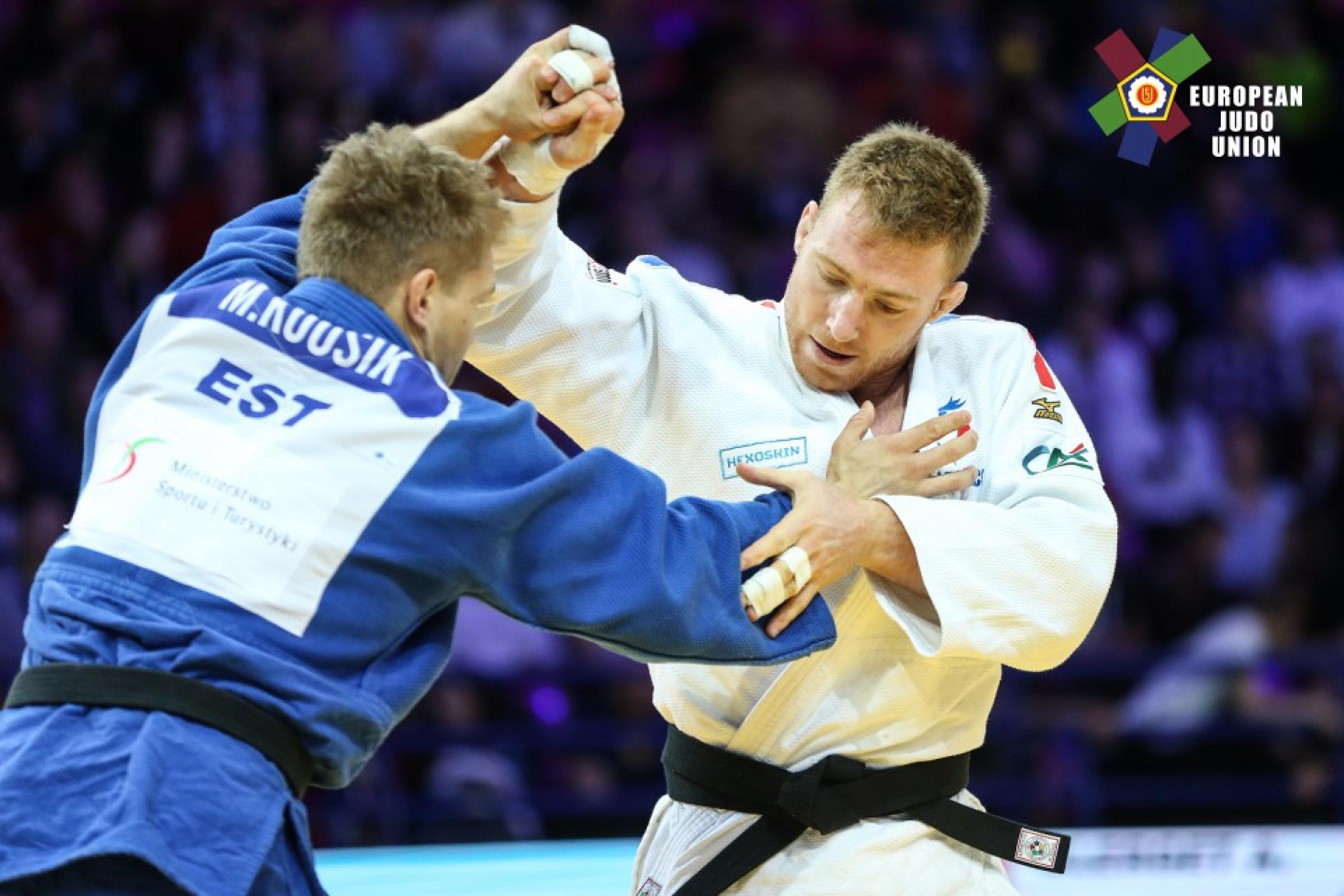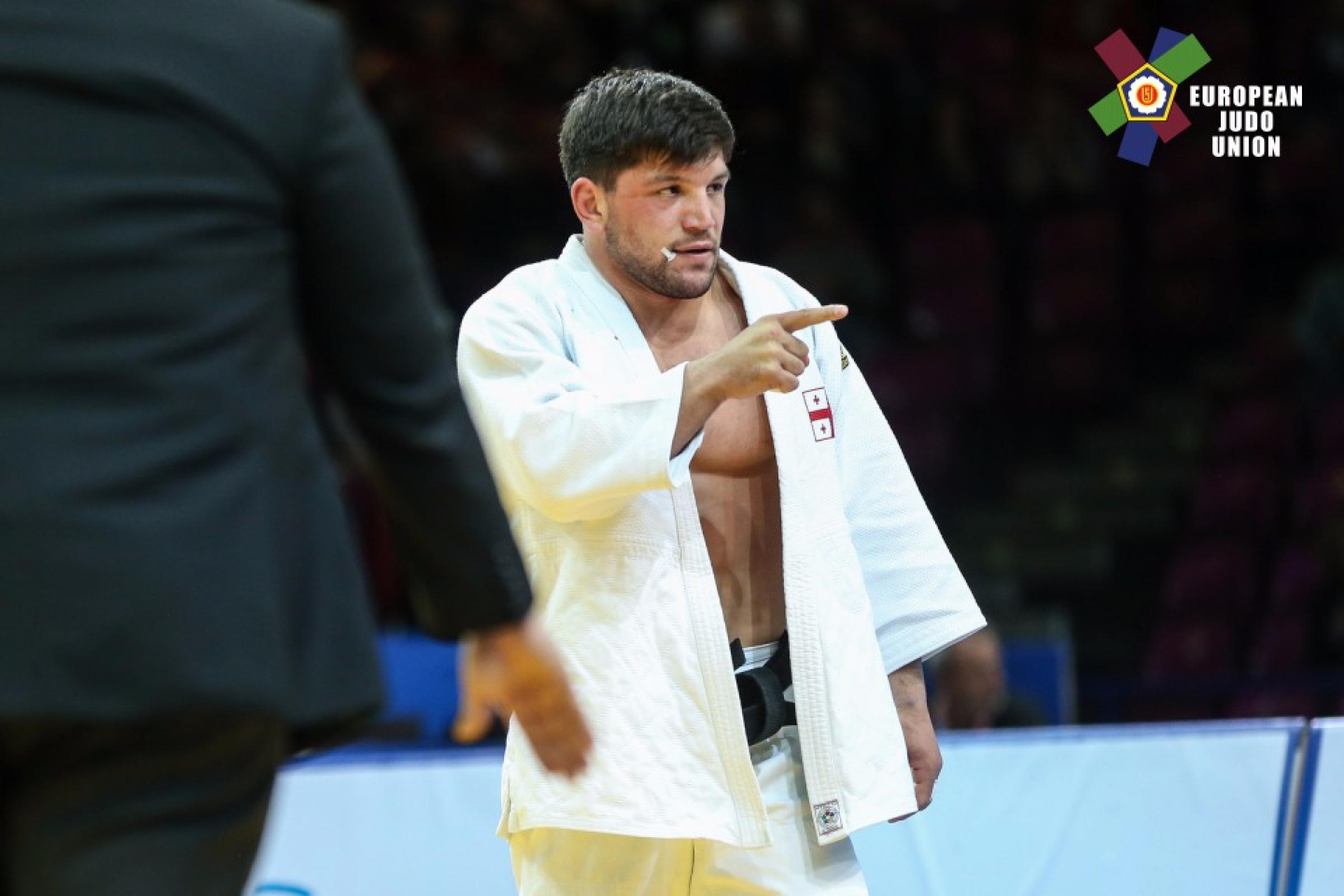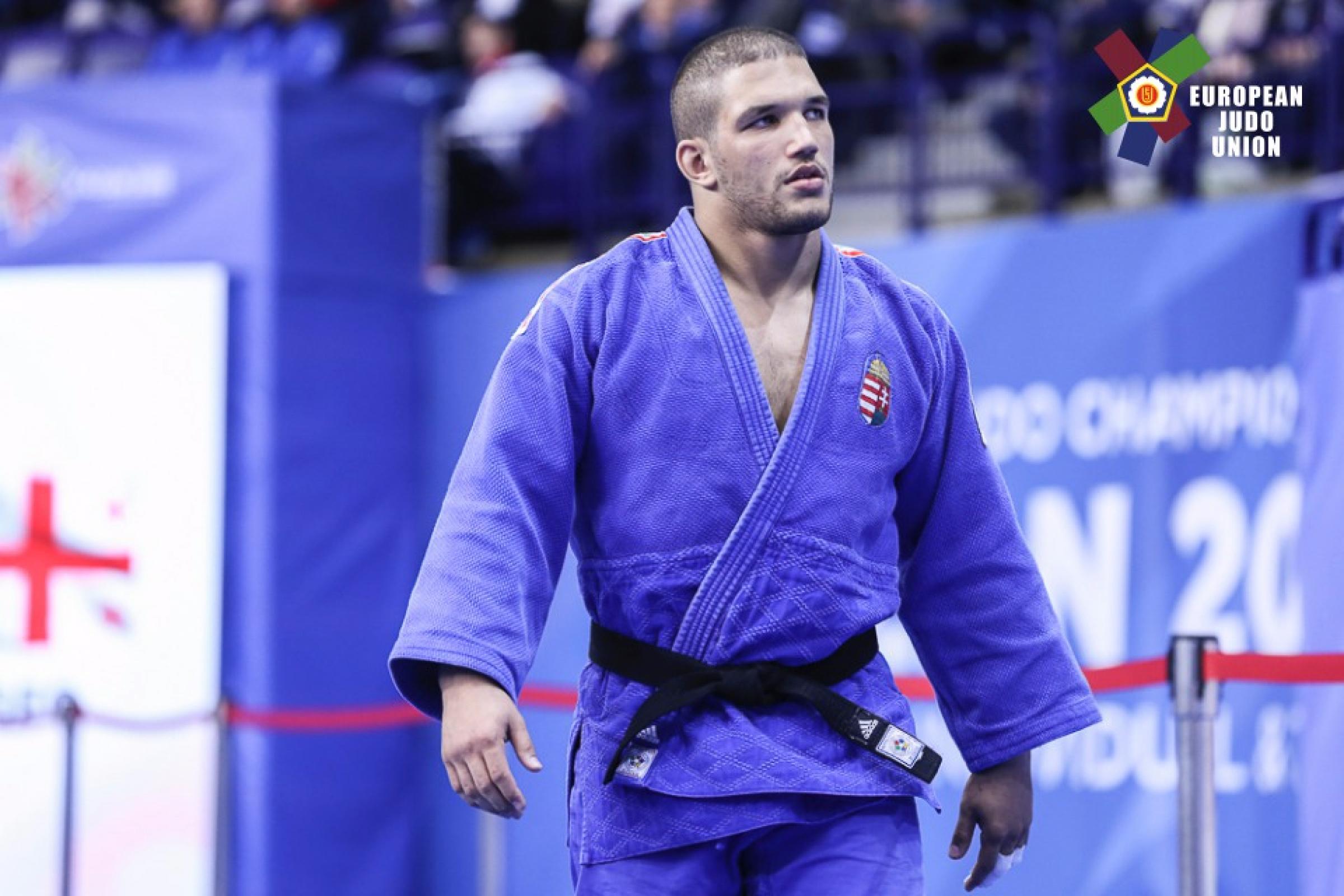 TOTH Krisztian (HUN) – Emanuele Di Feliciantonio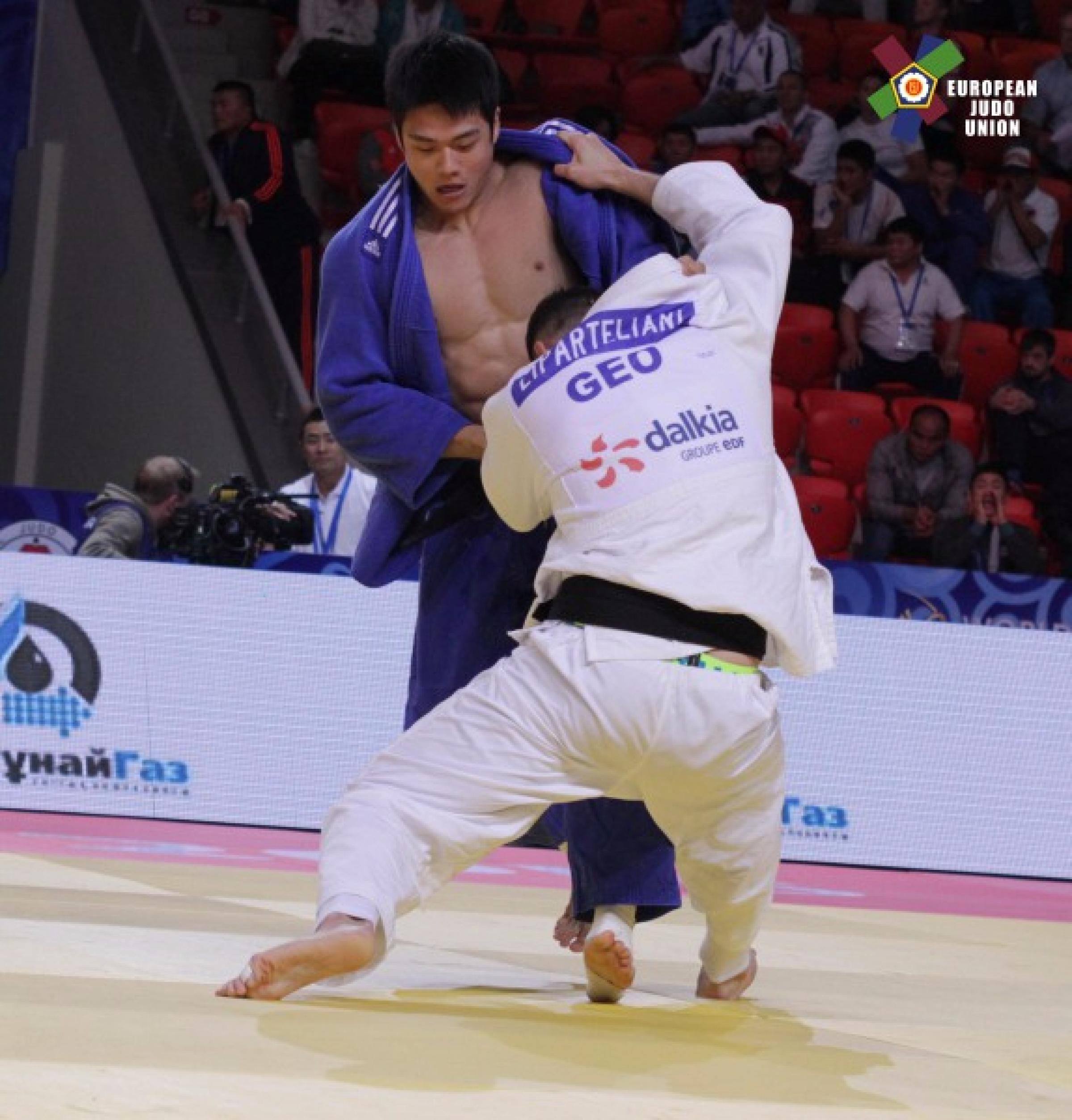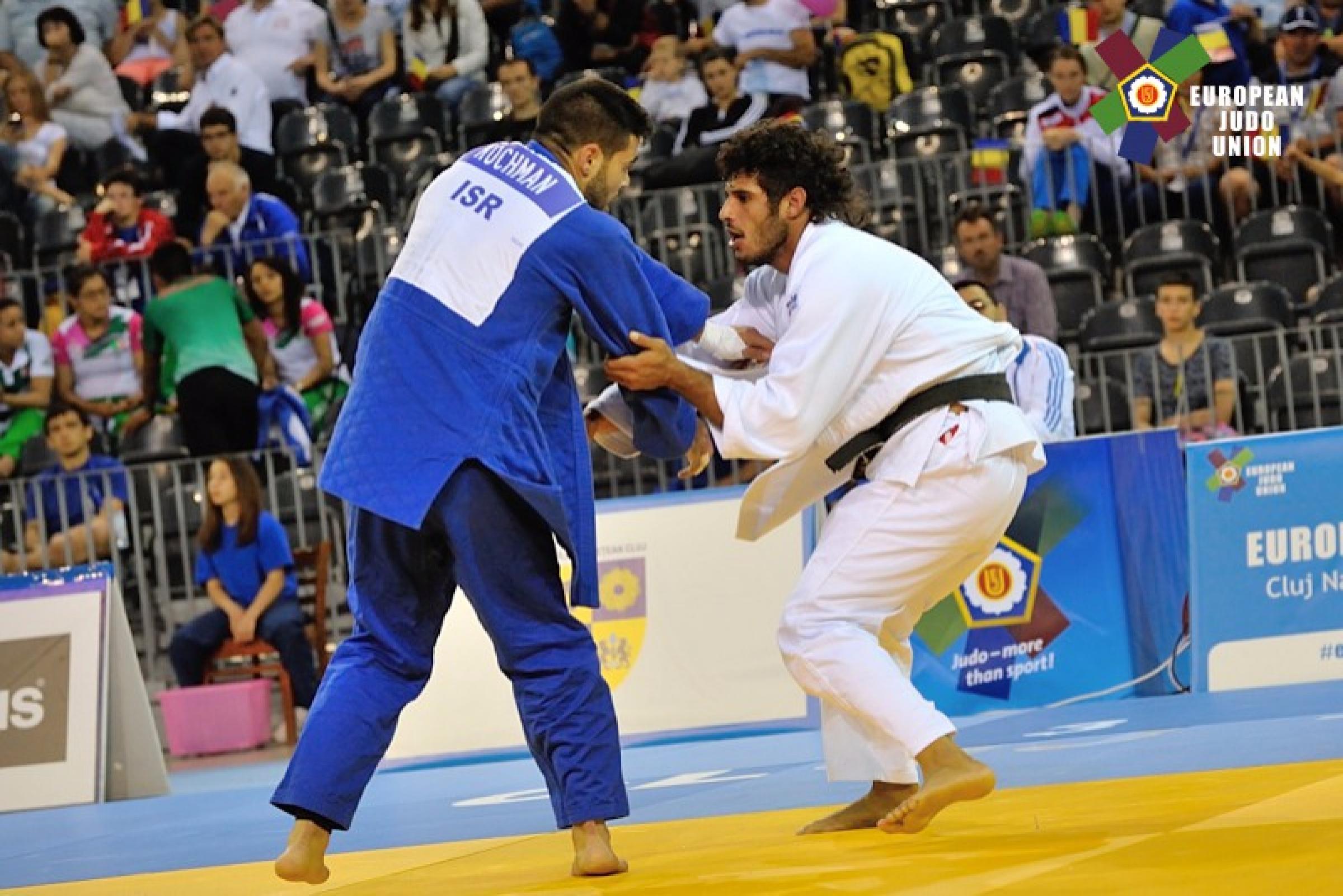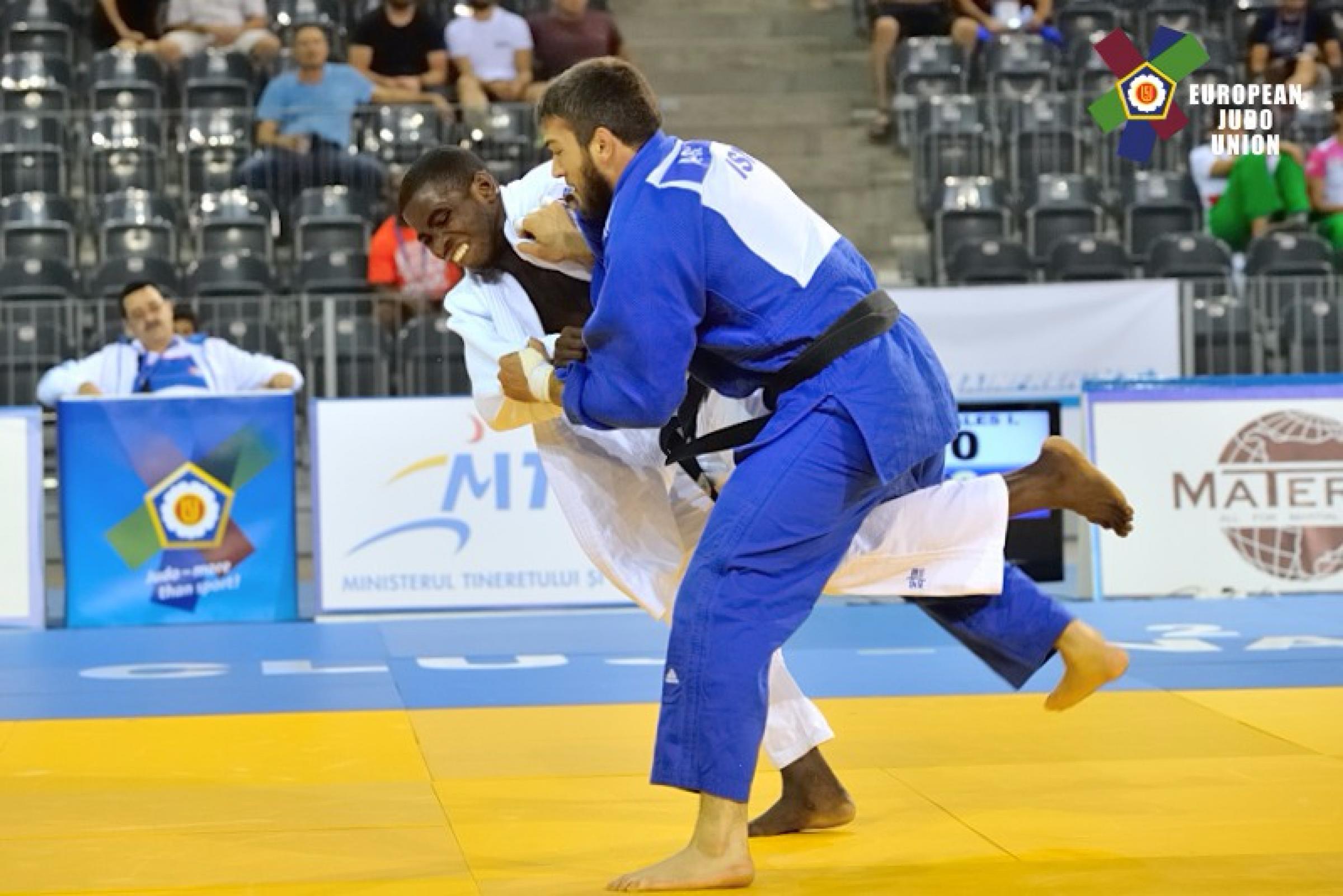 Ivan Felipe SILVA MORALES (CUB) – Daniel Oprescu
Since Toth is unseeded, the draw will be greatly anticipated. Worst case scenario? Seeing both Toth and European bronze medallist Beka GVINIASHVILI (GEO) have a first round face off. This is not an impossibility, and historically, would pose more of an issue for the Hungarian. Of the six occasions they have had to fight against each other, Gviniashvili came out on top five times. Adding to the dramatics are 2013 World Champion, 2012 Olympic silver medallist, Asley GONZALEZ (CUB) and 2017 Pan-American Champion, Ivan Felipe SILVA MORALES (CUB). Undoubtedly, in this weight class, we will see tremendous disappointments in the morning. Neither Toth nor Gonzalez need to fear about top seed and current world ranking leader, Aleksandar KUKOLJ of Serbia as previous record shows that both handled the challenge well.
However, second seed, 2017 European silver medallist, Axel CLERGET (FRA), has succumb to Kukolj on all four of their exchanges. Nevertheless, the only time Clerget will need to prepare to change history, is if both make it to the final.
GWAK Donghan (KOR), bronze medallist at the Rio 2016 Olympic Games has not had the opportunity to test Toth nor Kukolj under pressure. However, he did defeat Khalmurzaev on two occasions whilst being on even footing with Gviniashvili. The only one to defeat Gwak was Gonzalez. The remaining two athletes who could potentially cause some distress are Komronshokh USTOPIRIYON (TJK) and Nikoloz SHERAZADISHVILI (ESP).
THE TRAVELLING WORLD TITLE
World Judo Championships 2017 Budapest -78 kg category
ANNO Noriko (JPN) is the only -78 kg judoka who managed to win three World Championships (1999, 2001, 2003) titles back to back. Prior to that she won her first World title at the previous weight category, -72 kg, making it four in total for the Japanese judoka. Following her triumph, Yurisel LABORDE (CUB) won in 2005 and 2007. From that moment onwards, the world titles of this particular weight division, similar to an Olympic torch, has travelled from continent to continent.
The person to claim the most recent World Judo Championships title was UMEKI Mami (JPN), who is number five seed on the entry list. Below is her team mate, SATO Ruika (JPN). Sato has lost recently against two contenders, Double Olympic medallist, and 2011 World Champion, Audrey TCHEUMEO (FRA) and new to the category, Bernadette GRAF (AUT). Since entering the weight category, the Austrian judoka has shown significant promise but will nevertheless be unseeded next week. It will be a tough moment too for the Dutch team if both top seed and world ranking leader Guusje STEENHUIS (NED), and triple World medallist, 2009 World Champion, Marhinde VERKERK (NED) make it to the quarter-final stage as only one of them can proceed to the next round. Another former World Champion, from 2014, Mayra AGUIAR (BRA) is also amongst the top eight seeded players. Both double European medallist, Natalie POWELL (GBR) and double European Champion, ERDELYI-JOO Abigel (HUN) have the potential to affect the outcome, especially for Erdelyi-Joo with the push of the home crowd. Crucially, with the retirement of double Olympic Champion, Kayla HARRISON (USA), who is also a former World Champion in this category, and in the absence of 2013 World title holder, SOL Kyong (PRK), the chances appear good for yet another wide open battle.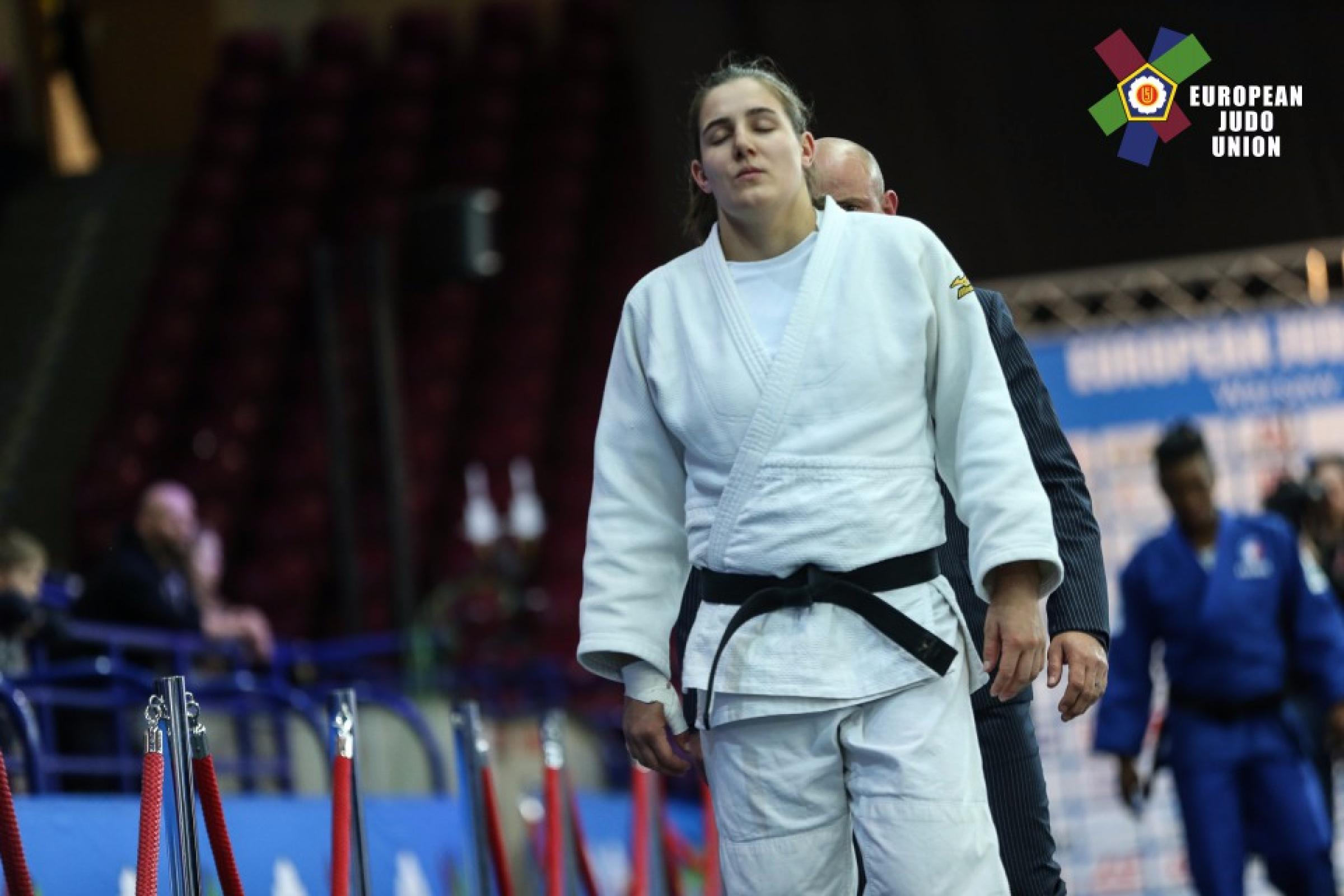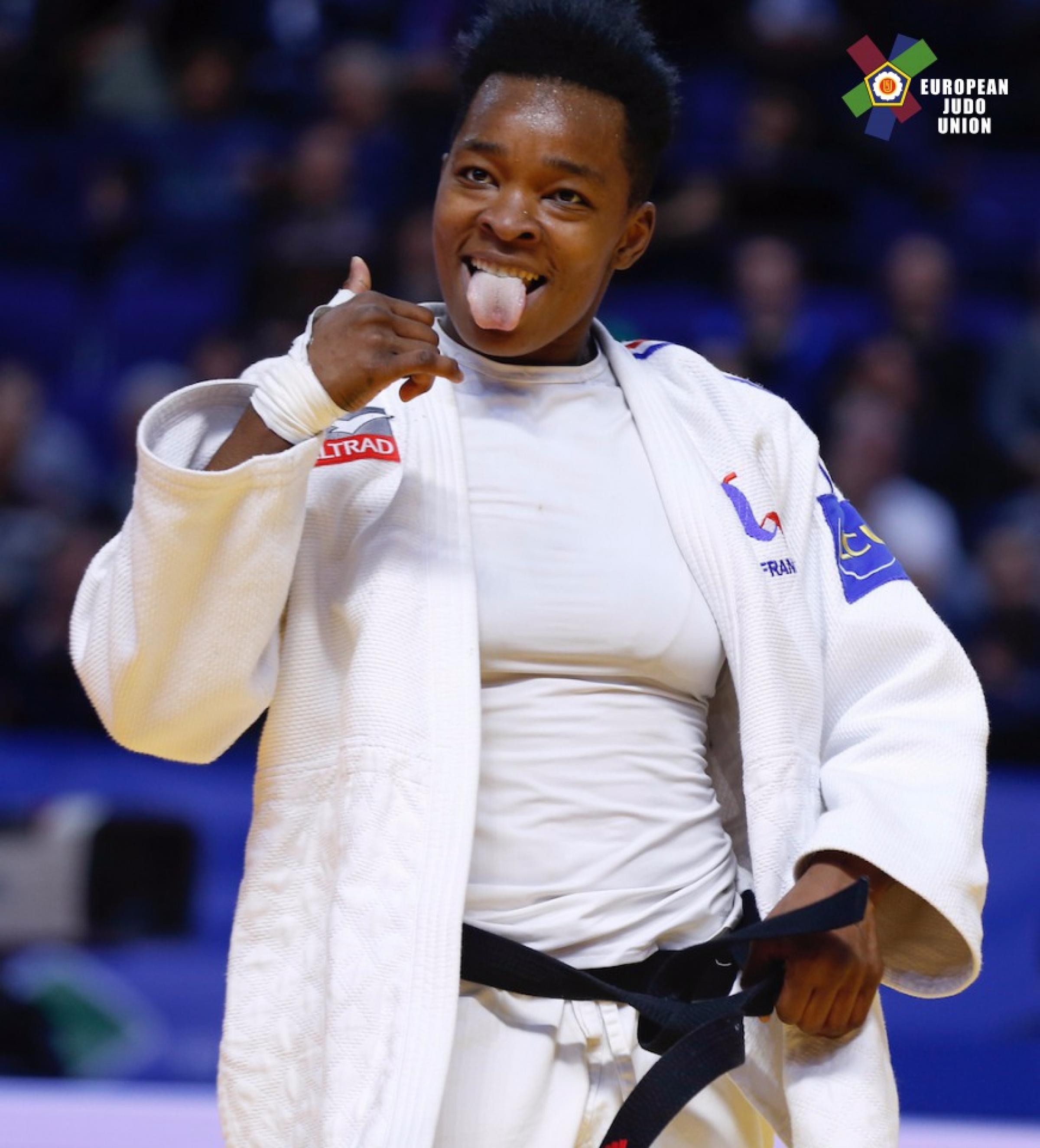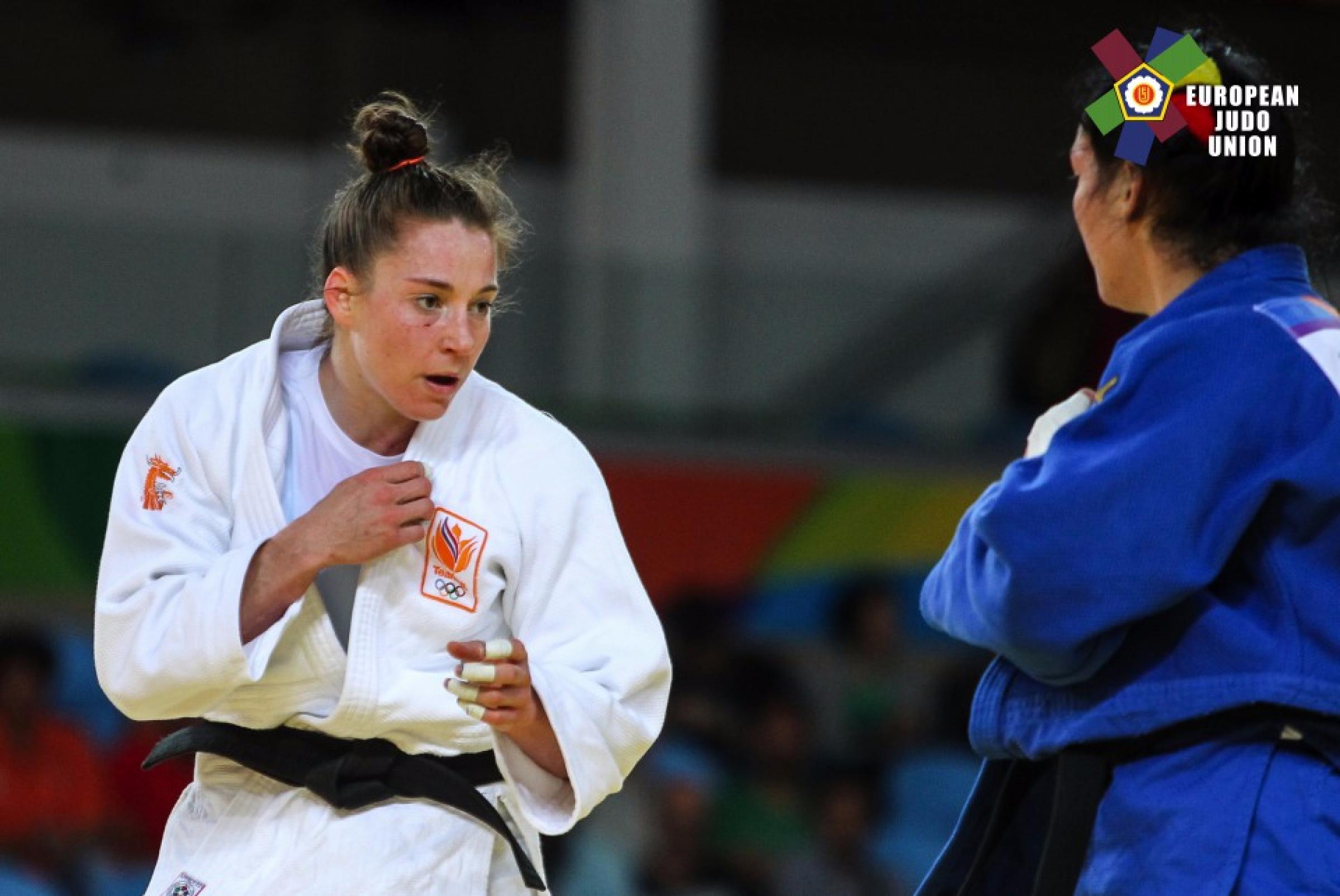 Marhinde VERKERK (NED) – Gabi Juan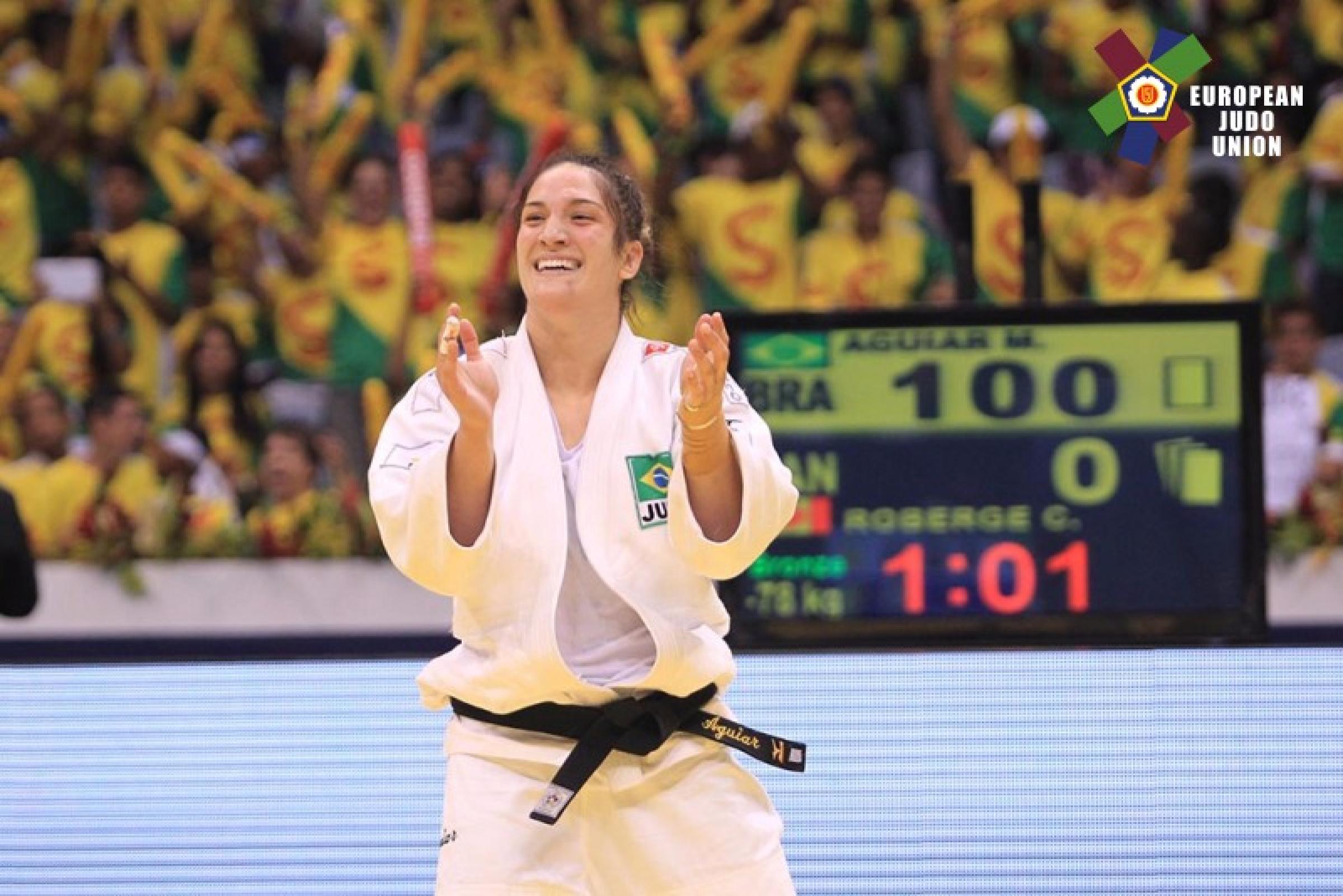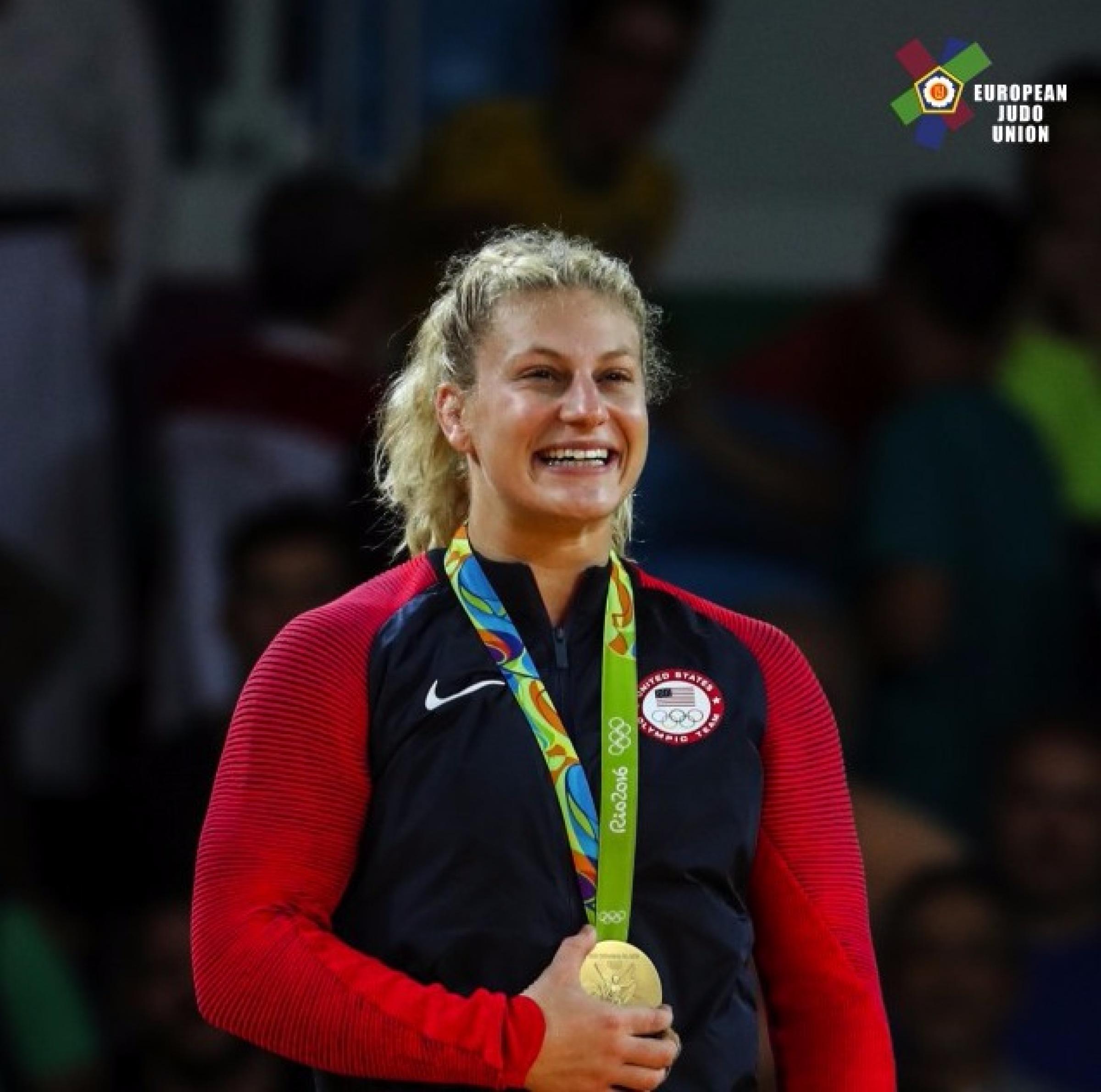 Kayla HARRISON (USA) – Gabi Juan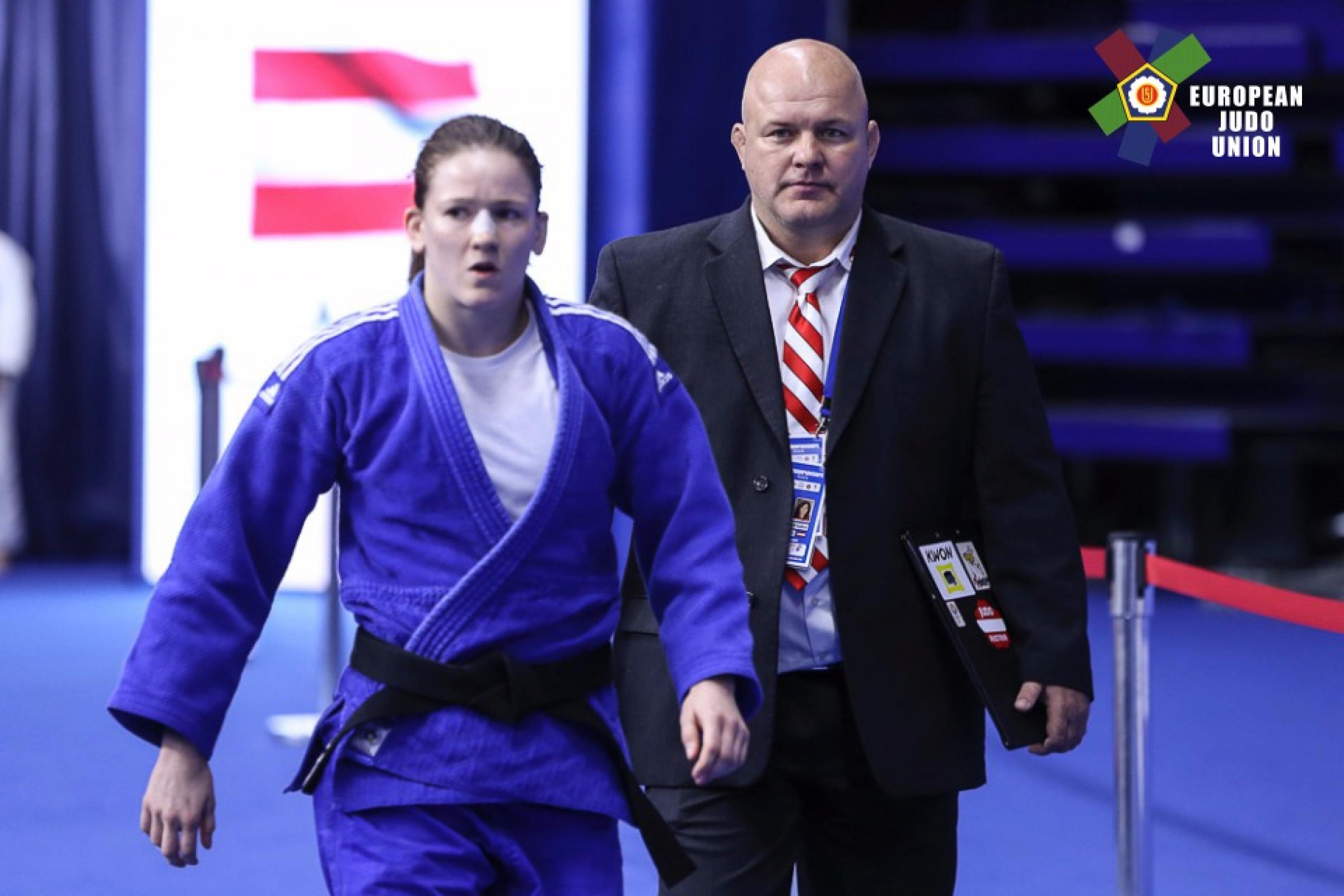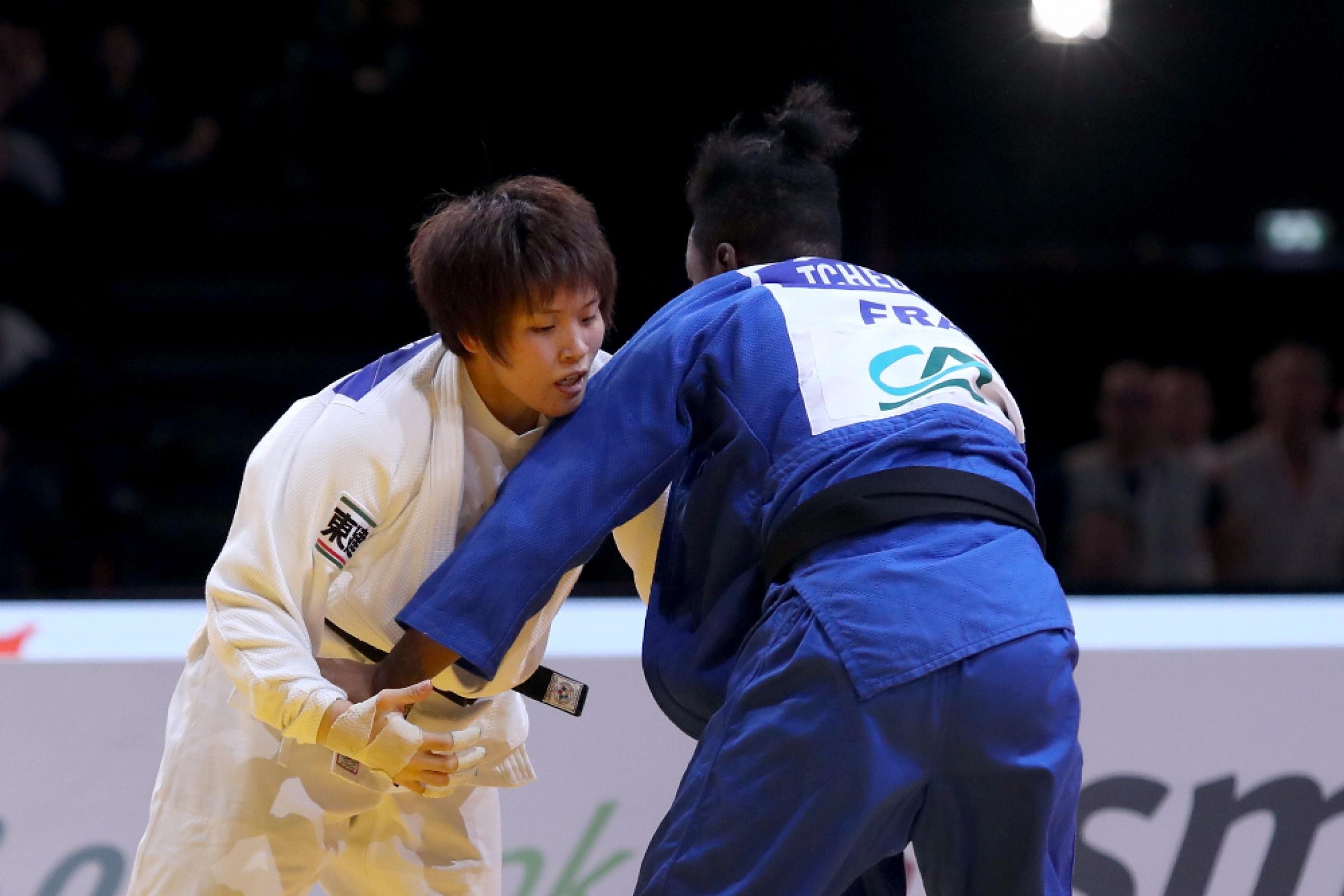 SATO Ruika (JPN) – Gabi Juan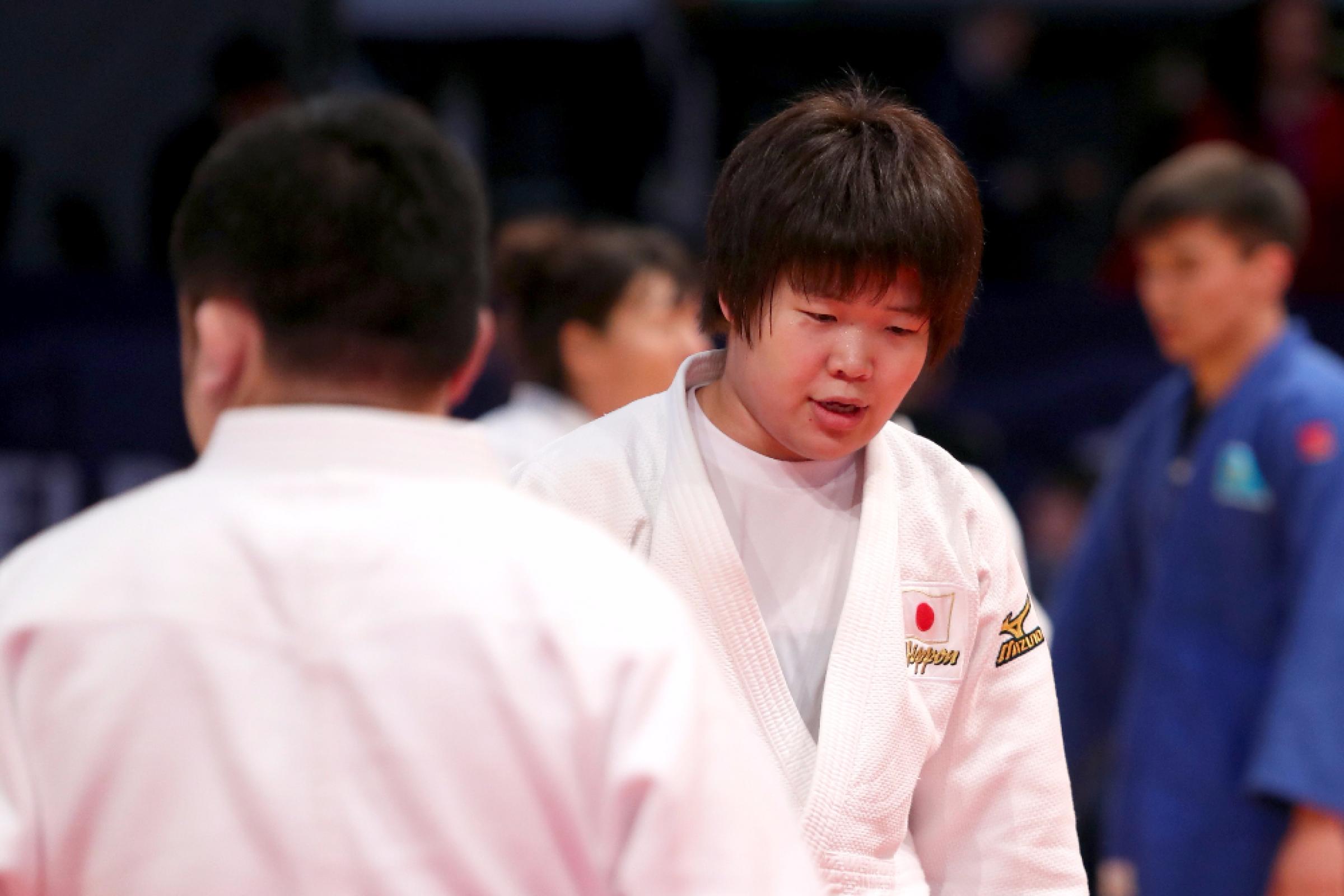 UMEKI Mami (JPN) – Gabi Juan
---
---
HAJRA MAGYARORSZAG (LETS GO HUNGARY)
---
SCHEDULE
Date
Time
Activity
Sunday 27 August

14.00

Draw Press Conference Referee meeting
Monday 28 August

10.00

15:00

16.00

Individual competitions -60, -48 (3 tatami)

Opening ceremony

Final Block (on 2 tatami)

Tuesday 29 August

10:00

16:00

Individual competitions -66, -52 (on 3 tatami)

Final Block (on 2 tatami)

Wednesday 30 August

10:00

16:00

Individual competitions -73, -57 (on 3 tatami)

Final Block (on 2 tatami)

Thursday 31 August

10:00

16:00

Individual competitions -81, -63 (on 3 tatami)

Final Block (on 2 tatami)

Friday 1 September

10:00

16:00

Individual competitions -90, -70, -78 (on 3 tatami)

Final Block (on 2 tatami)

Saturday 2 September

10:00

15:30

16:00

Individual competitions -100, +100, +78 (on 3 tatami)

Draw for team competitions

Final Block (on 2 tatami)

Sunday 3 September

9:00

16:00

Team competitions (on 3 tatami)

Final Block – only medal contests (on 2 tatami)
Judoka
---