With only a matter of days before many depart for Tokyo, you can feel the excitement, the nerves and determination of the athletes in their final preparation.
Many nations have come together in Porec, Croatia for the OTC which is usually accompanied by the judo festival but in the current pandemic, health is a priority of the EJU and though the Plava Laguna resort is open for business, all holiday goers and hotel employees have undergone testing to ensure the safest possible environment for all.
The Croatian Judo Federation have once again provided a fantastic event for our athletes and welcomed those from outside the continent, to be the best you have to train with the best.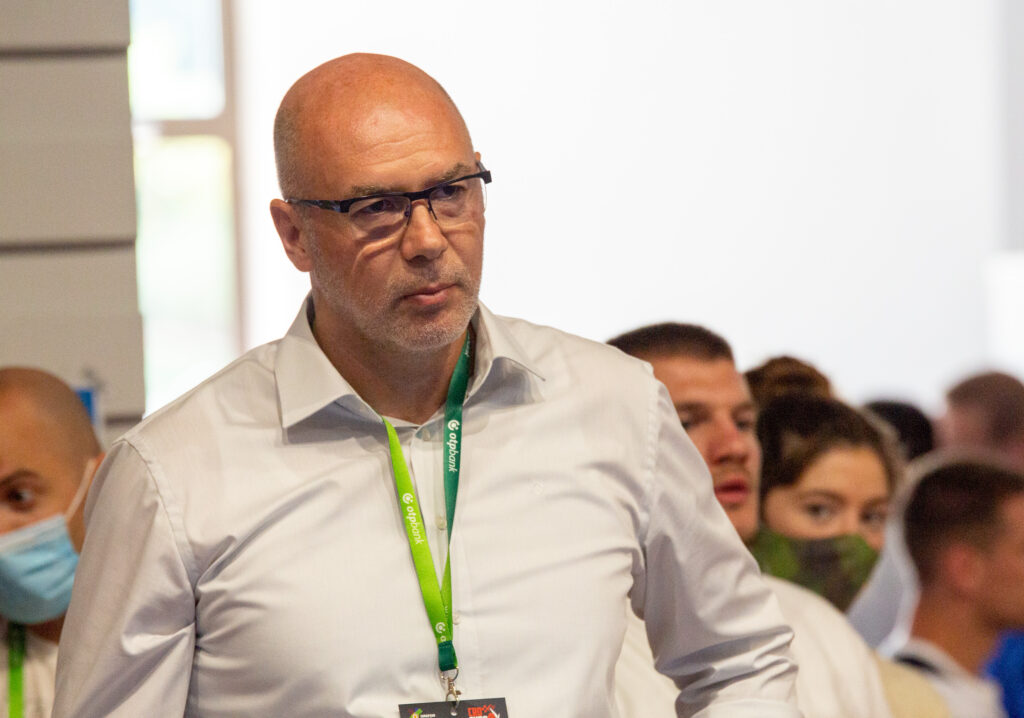 General Secretary of the Croatian Olympic Committee, Sinisa Krajac was in attendance to welcome the athletes and explained the importance the holding of this camp is to Croatia. Though in the past, his experience in football would have placed his passion there, his children have been in judo for fifteen years, transferring his emotions and allegiance to this sport. For him, this is his number one and so he is proud to have this OTC in Porec on the eve of the Olympic Games.
When you have this number of top level competitors in one place, it is a big honour and big responsibility for our Olympic family and for our national association. This is a great position for our sport, our judo federation is one of the best national organisations in the Olympic family, they have very good leaders who excellently lead our federation and you can see that because we are organising camps like this. Also I would like to thank the European Judo Union for trusting our national judo federation and our national Olympic Committee to give this opportunity to judoka before the Olympic Games.
The level of judo is inarguable here and is a preview of what is to come in Tokyo. Not only from the numerous European nations but also a huge team that has flown in from Uzbekistan under coach and Olympic champion, Ilias Iliadis.
It is important for many of the smaller nations including Sweden and Denmark to have these camps, more bodies the better and with the likes of Turkey, Azerbaijan and Georgia sending colossal teams alongside the home nation of Croatia, there are more than enough to go around!
Aside from the potential Olympic medallists, there are younger teams from Finland and Hungary in the mix to get a feel of a strong OTC and to be training and learning from the best.
Though it isn't as busy as a typical OTC, understandable with the Olympic Games on our doorstep as many try to avoid picking up any injuries, no matter how small before the pinnacle event, there are still plenty in attendance including; Austria, Moldova, Greece, Kosovo, Belgium, Slovenia, Bulgaria, Switzerland, Belarus, Czech Republic, Armenia, Bosnia and Herzogovina, Estonia and Latvia. And that is just the Europeans.
We wish all of our representatives the best of luck in Tokyo and look forward to seeing many on the podiums!
Author: Thea Cowen
---