On Thursday the 13th of September, the first day of the 2018 Junior European Judo Championships will be staged with the following weight categories: Women -44kg, 48kg, -52kg and Men -55kg, -60kg, -66kg. The tournament will see a good mixture of Cadet and Junior athletes. Some of the latter has also succeeded at the Senior stage already.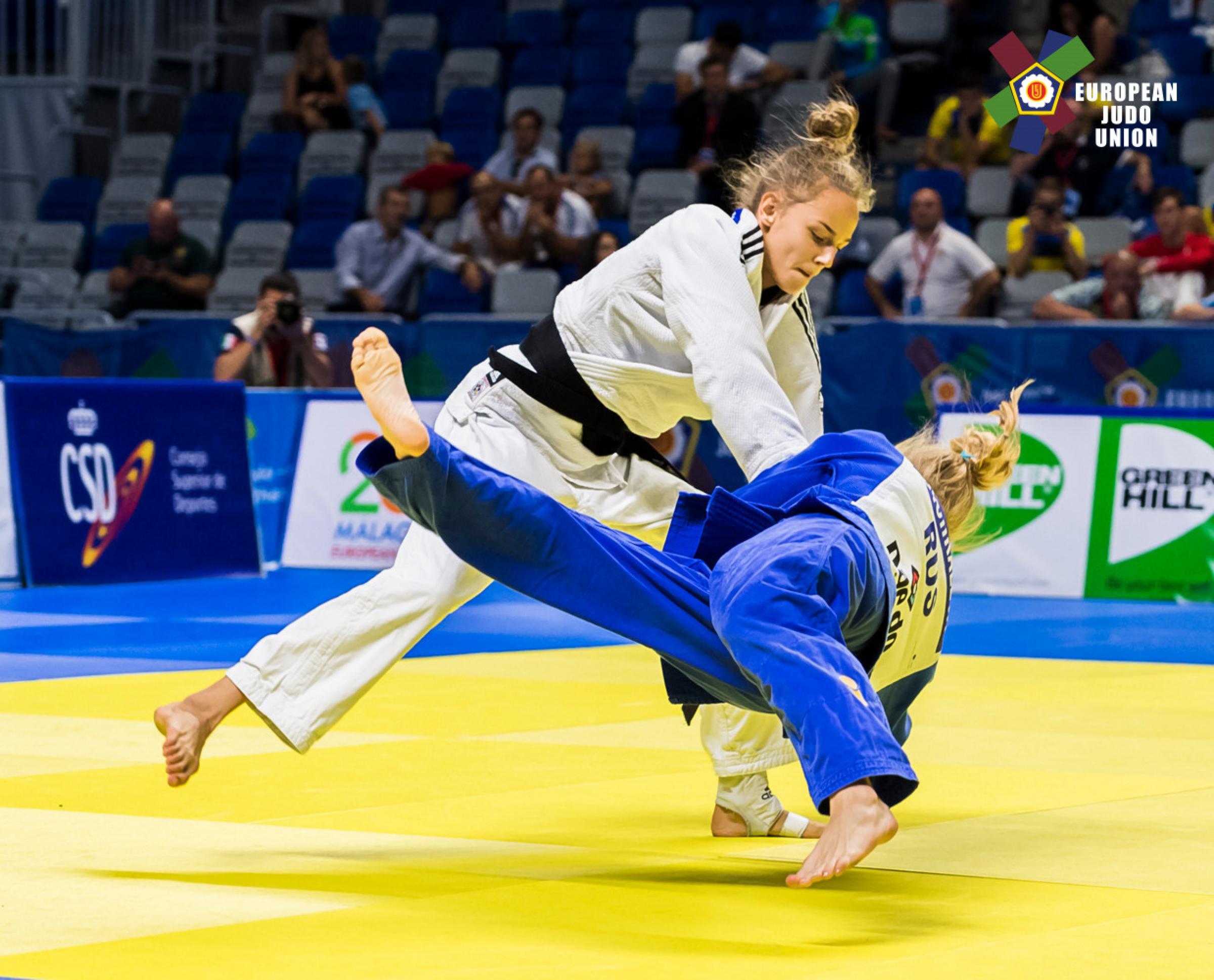 In white, Daria BILODID. The Ukrainian judoka won the Junior European title only two years ago. Little over six months later, she gained her first Senior European title. Today she is Paris Grand Slam gold medallist and WRL #3 of the -48kg category.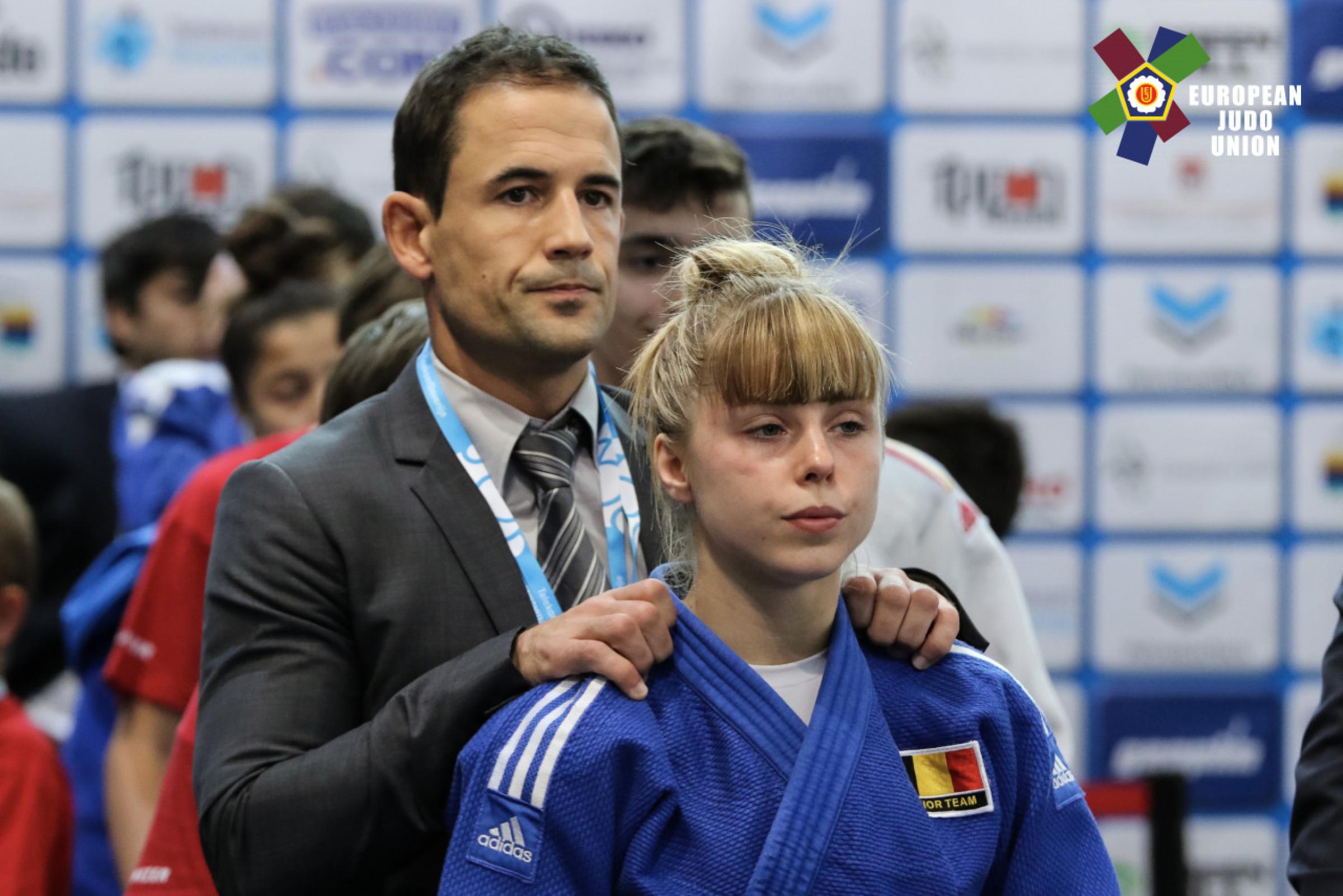 Double Junior European medallist, Lois PETIT (BEL) will be eager to take gold after having to settle for silver and bronze in previous years.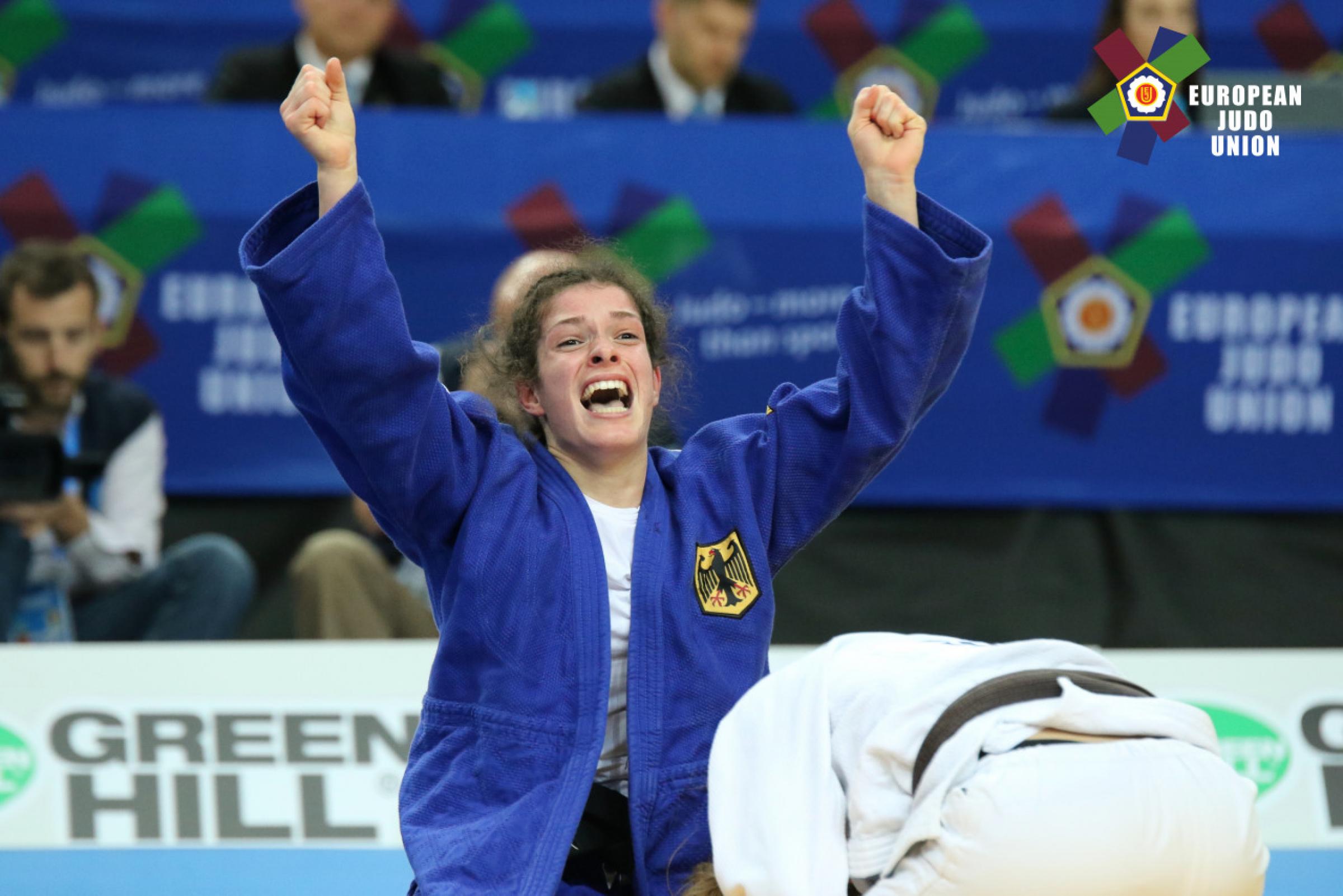 2017 Cadet European Champion and World Silver medallist, Mascha BALLHAUS (GER) will seek for progress on Junior soil in the -48kg category.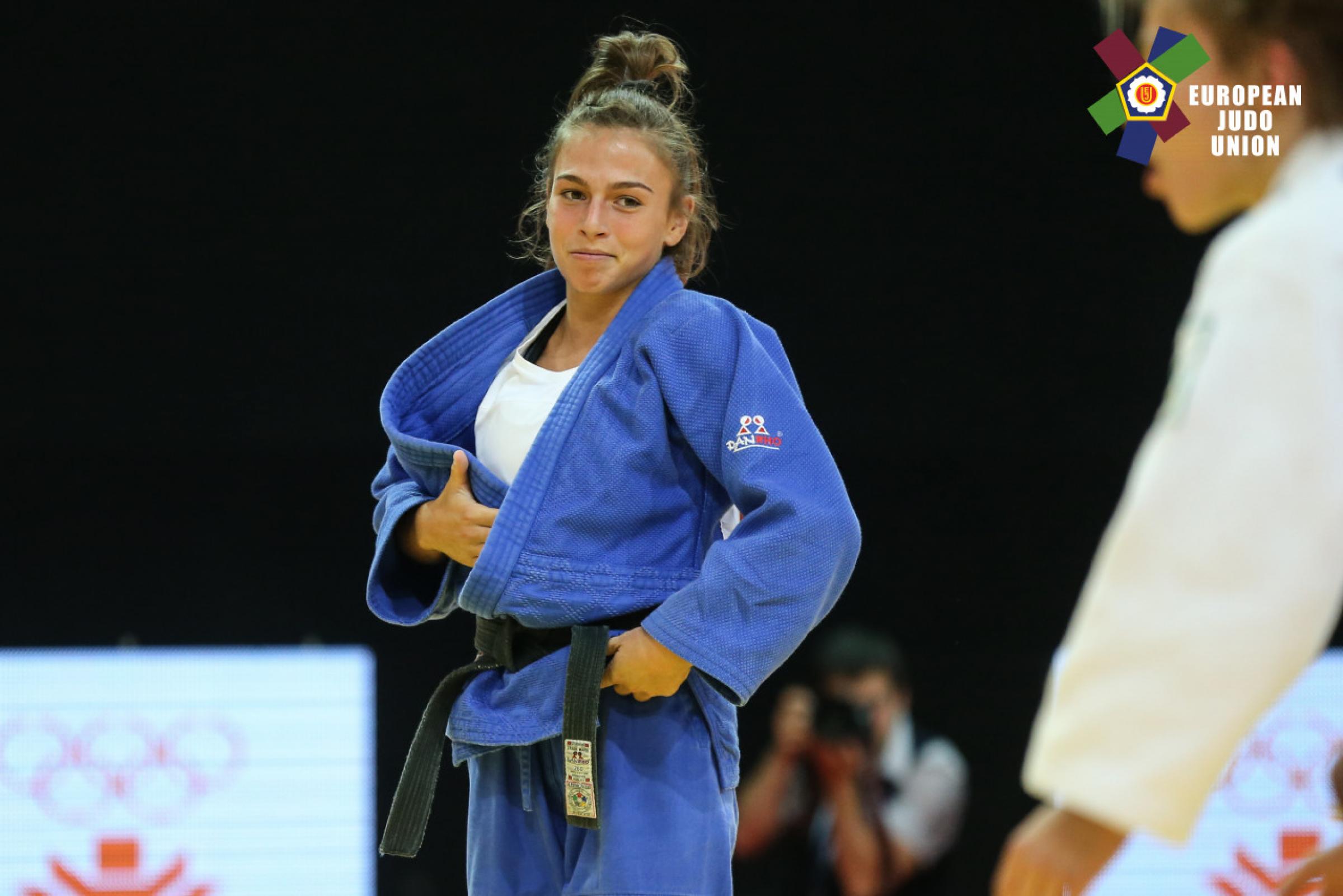 Watch out for 2018 Cadet European Champion, Erza MUMINPVIQ (KOS), as she arrives to Sofia in the -44kg category.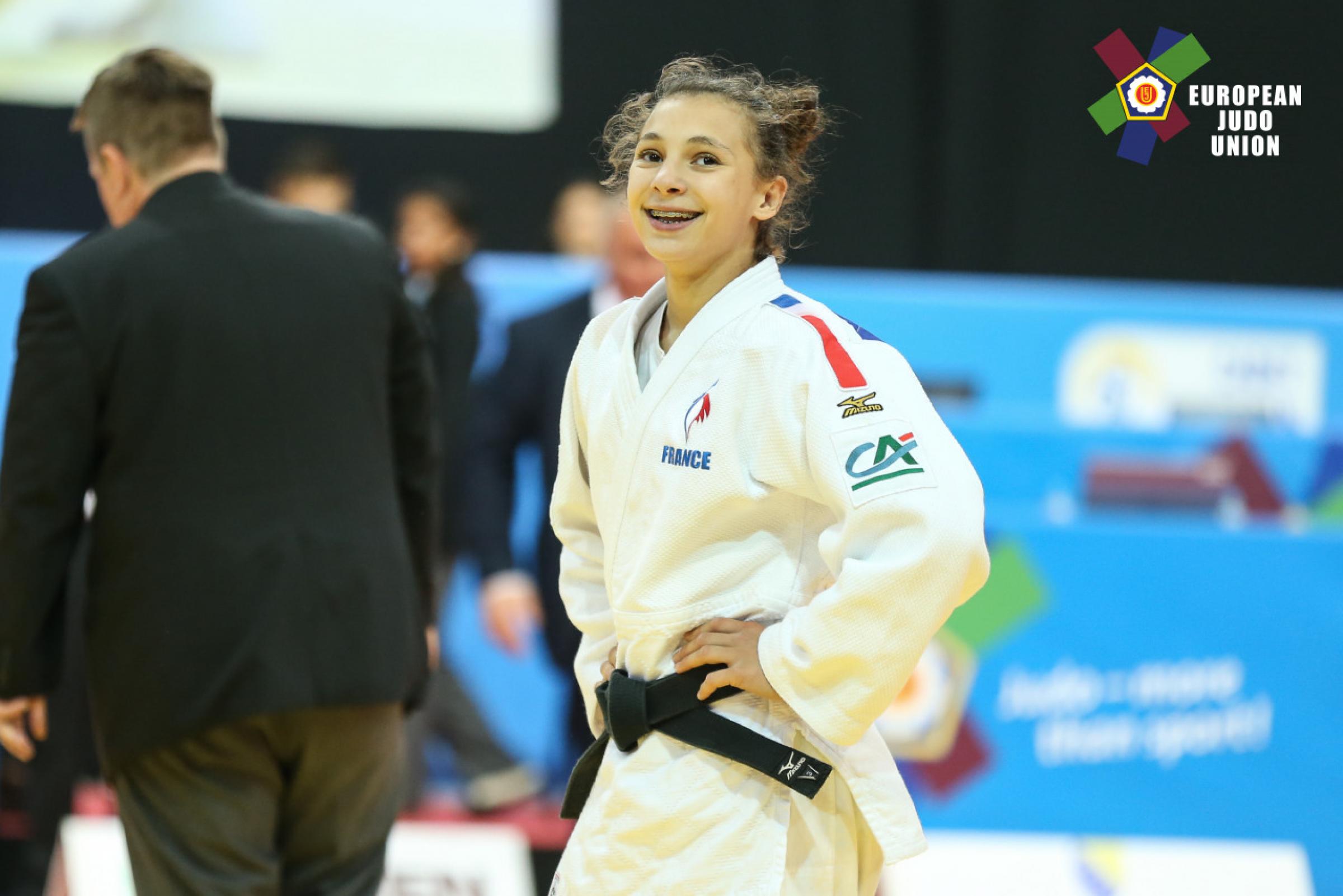 France is a well known judo nation with its' high volumed athletes across the board. Faiza MOKDAR (FRA) won the Cadet Europeans a few months back and she did not stop there. The French judoka booked herself in for the Junior Europeans too. Keep an eye on her in the -48kg category.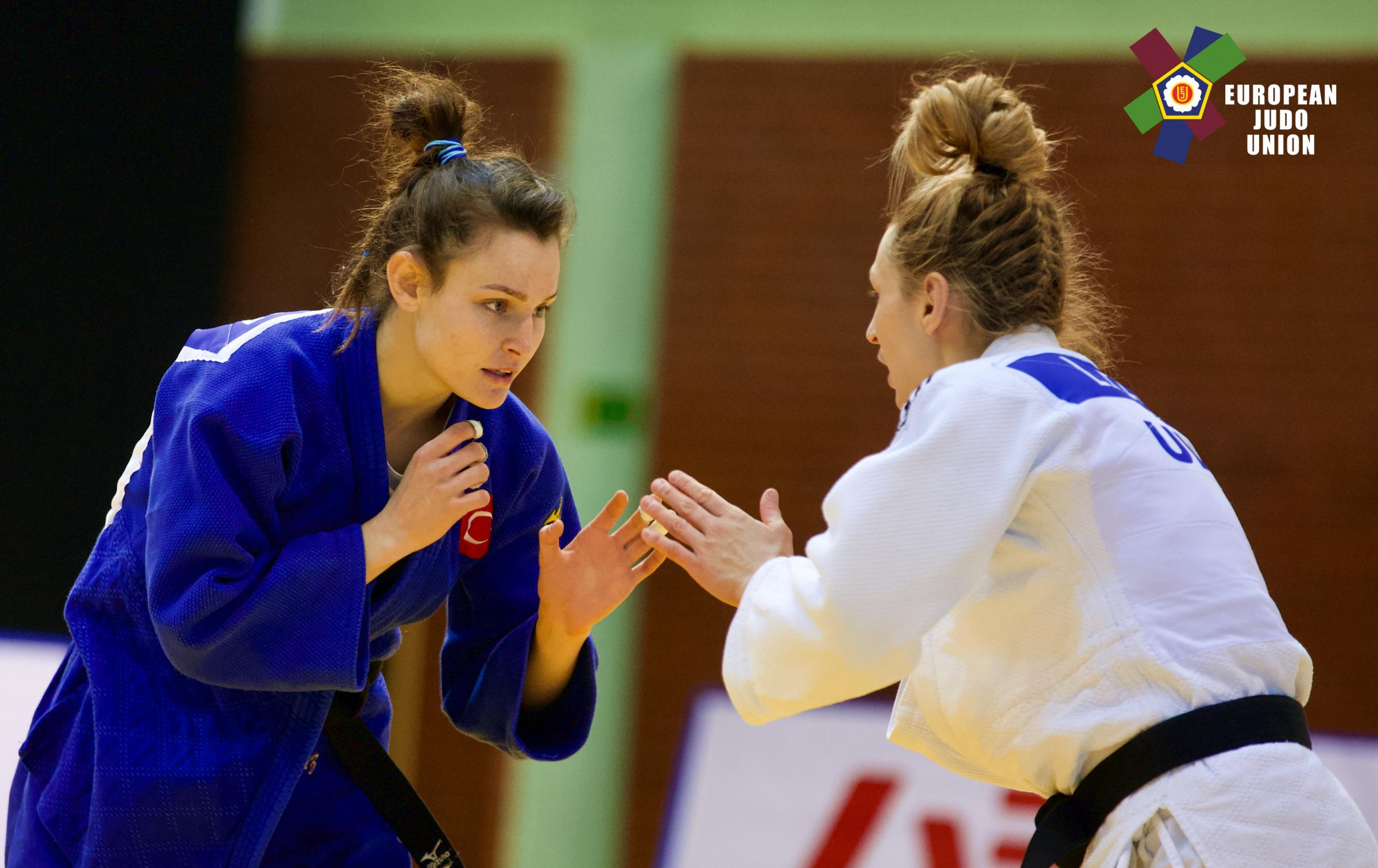 Irem KORKMAZ (TUR) is a regular on the IJF World Tour, which will allow her to advance with her higher experience. Korkmaz will arrive to Bulgaria as the current title holder of the -52kg category.
Who is the next 'Bilodid'?
Only two years ago that now WRL #3, Daria Bilodid (UKR) won the Junior European Championships in Malaga, Spain. Since, she gained a Senior European title, Paris Grand Slam gold and many other remarkable achievements. Who is going to be the next 'Bilodid' coming up from the Junior group? Looking forward to Sofia, the -44kg category received 17 entries with top seed and double Junior European medallist, Lois PETIT. The Belgian judoka collected a bronze and silver in past years. Can she perhaps achieve the golden taste moment in Sofia? A few of the challenges for Petit can be caused by for instance, Erza MUMINPVIQ (KOS), Olga BORISOVA (RUS), Anastasiia BALABAN (UKR), Ivana NIKOLIC (MNE) and Ana Viktorija PULJIZ (CRO). Experience is heavily stands by Petit's side as opposed to her rivals, the wonder is if she will be able to take advantage of it? The -48kg will see 2017 silver medallist, Laura MARTINEZ ABELENDA (ESP) is the top seed. Closely follows Andrea STOJADINOV and Mascha BALLHAUS (GER), both with a very successful past Cadet career. Althought not as top seed, yet the -52kg category will see a revisit from its current title holder, Irem KORKMAZ (TUR). Korkmaz not not showed domination within the Junior group but also been succesfully progressing amongst the elites. Gultaj MAMMADALIYEVA (AZE) finished third place in the -48kg category last year. This week, she will seek for success a division above. Faiza MOKDAR (FRA) won the Cadet Europeans a few months back and since, fought her way into the Junior national team for France. Considering the significant volume and quality of the judoka in France, this itself proves potentials of Mokdar.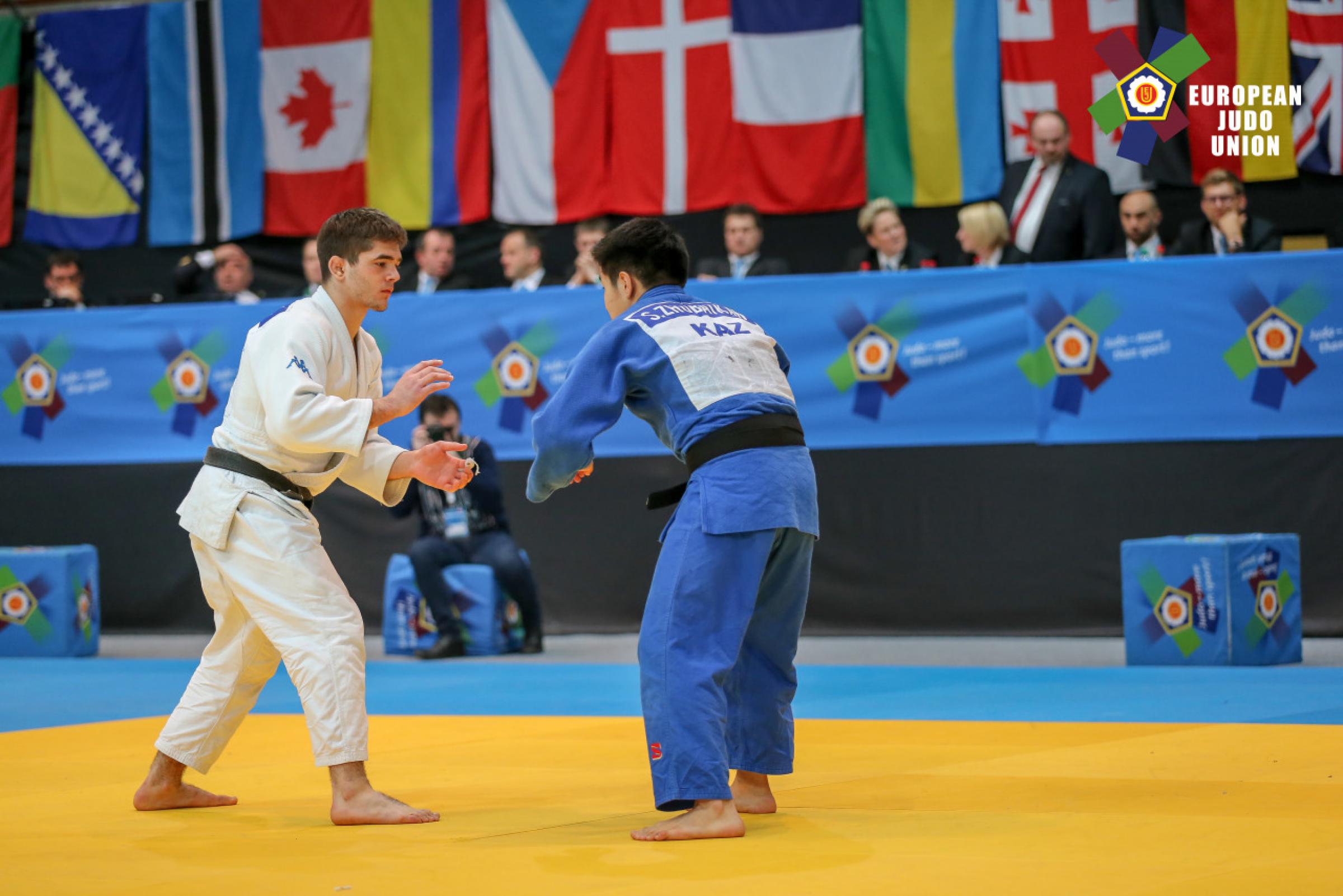 A little over two years ago that Manuel LOMBARDO (in white) moved up to the -66kg category. Before we saw him shine in the weigh division below. Since the new settings, the Italian judoka showed progress with aims to conclude his Junior career on a high note.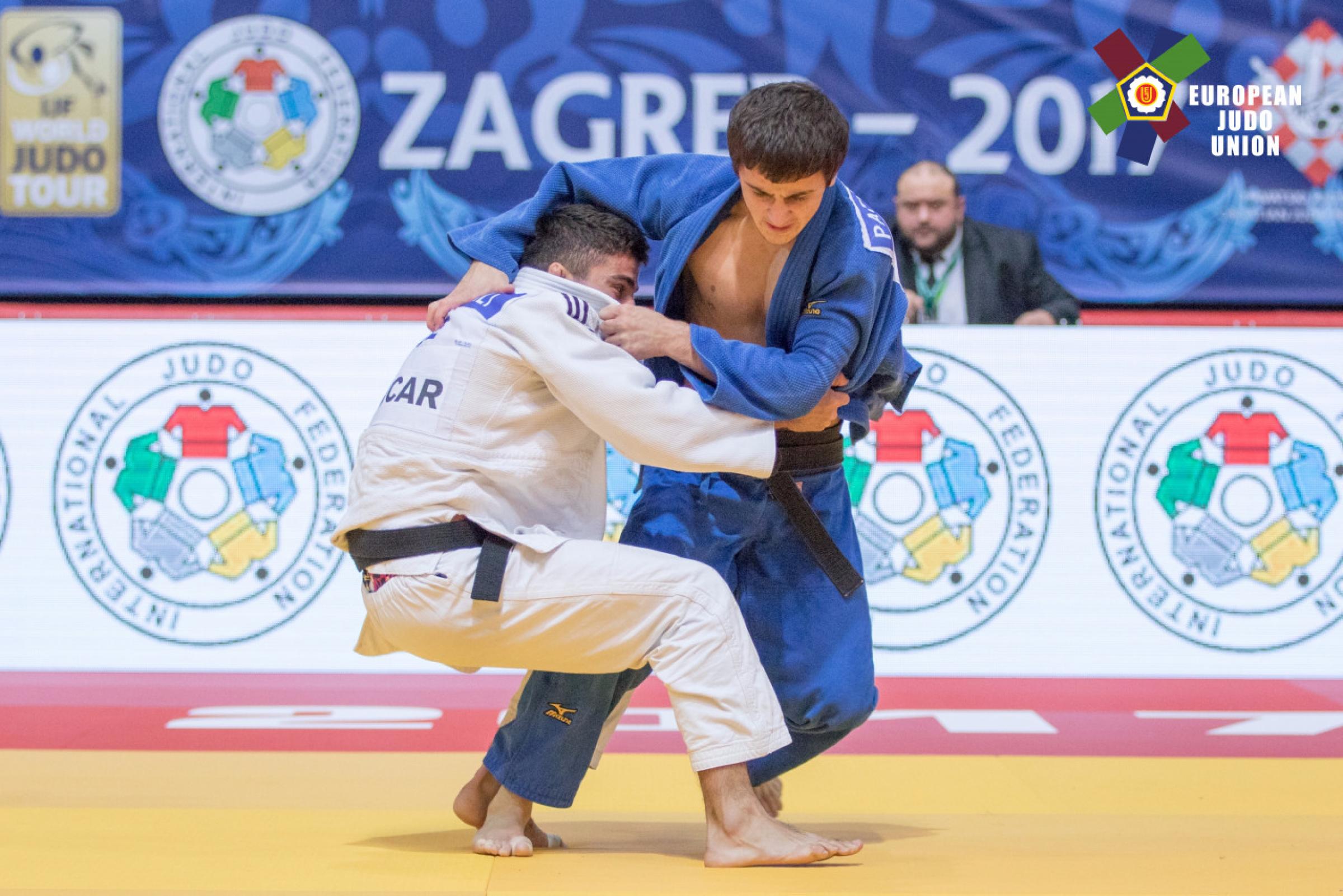 In blue, Junior World Champion, Jaba PAPINASHVILI (GEO). The 20-year-old judoka won silver at the Antalya Grand Prix this year, marking his skills amongst top level athletes. He will be on stage in Sofia in the -60kg category.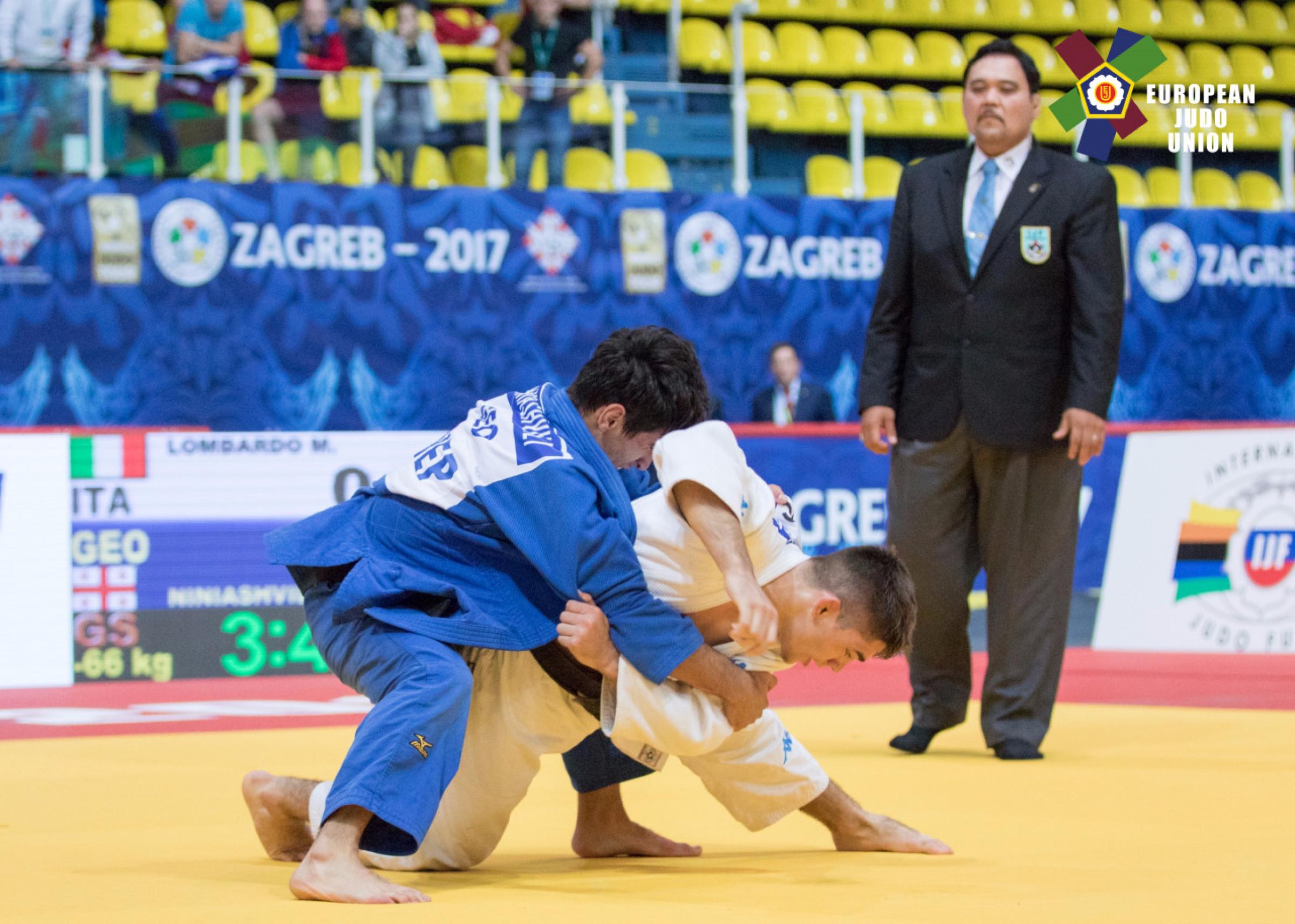 In blue, another Georgian talent, Bagrati NINIASHVILI (GEO). The 19-year-old Junior World Bronze medallist made his debut in the senior stage when winning the Antalya Grand Prix earlier this year.
An experienced Georgian Team on show
During the opening day, the male categories will see a good mixture of athletes, yet, somehow, Georgia seems to have a slight lead with an experienced team. The -55kg category expected to run with 21 entries, amongst which Dilshot KHALMATOV (UKR) is top seeded. Daan MOES (NED), FECZKO Csanad (HUN), Shakhzod AMONOV (RUS) and Azerbaijan duet, Rovshan ALIYEV – Balabay AGHAYEV. The -60kg will see 24 judoka aiming for the precious title with Lucian BORS DUMITRESCU (ROU) leading the group. Last year, it was Azerbaijan claiming the gold by Karamat HUSEYNOV. This week, it is down to Yashar NAJAFOV and Tofig MAMMADOV to fill up the golden shoe. However, Junior World Champion and 2018 Antalya Grand Prix silver medallist, Jaba PAPINASHVILI (GEO) and 2018 Tbilisi Grand Prix bronze medallist, Temur NOZADZE (GEO) will be there to put a stop to it all. Mihrac AKKUS (TUR) concluded his Cadet career with a list of successful moments. He is now ready to test the water amongst the Junior. The -66kg category concludes of 30 athletes. One which is Manuel LOMBARDO (ITA). It is his second year into this weight division with step by step indicating to reproduce his successes earned a weight class below. 2018 Antalya Grand Prix winner and Junior World Bronze medallist, Bagrati NINIASHVILI (GEO) is amongst the top seeds in the -66kg category and with his proficiency he can smooth surpass the group.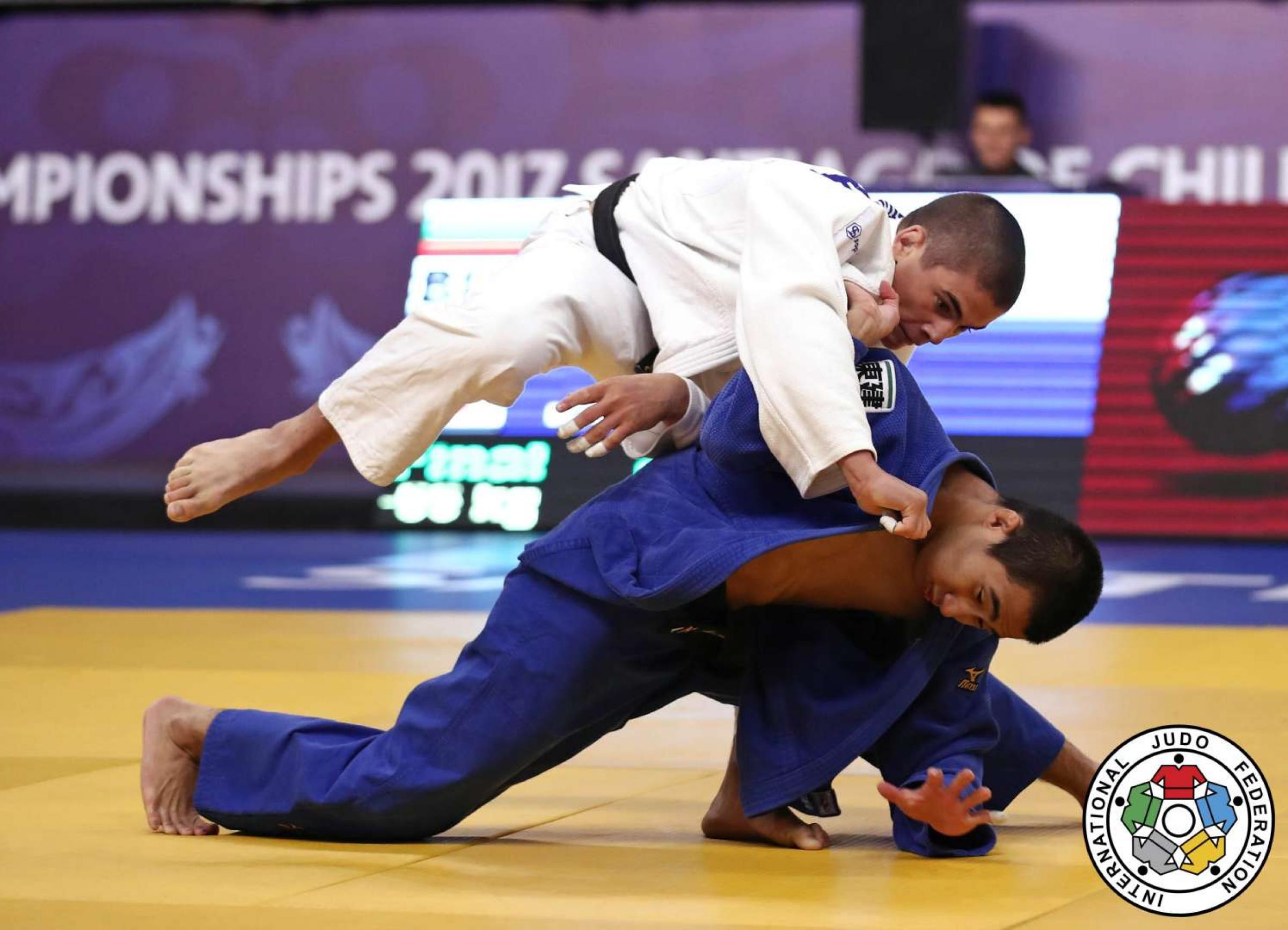 Day one will see the total number of eight Bulgarian judoka taken to the field of play to shine and rise front of their family, friends and home supporters. The list as follows: Lyuboslav GRIGOROV (-55kg), Goran KOZAREV (-55kg), Yasin BELABBAS (-60kg), Bozhidar TEMELKOV (-66kg), Mark HRISTOV (-66kg), Nina ZAHARIEVA (-44kg), Gabriela DIMITROVA (-48kg) and Boyana SIVKOVA (-48kg). The tournament is scheduled to start at 10:00am local time.
Judoka
---