The final day of the individual event will showcase the five remaining categories: Women -78kg, +78kg and Men -90kg, -100kg, +100kg. The Draw for the Mixed Team event will also take place on this day.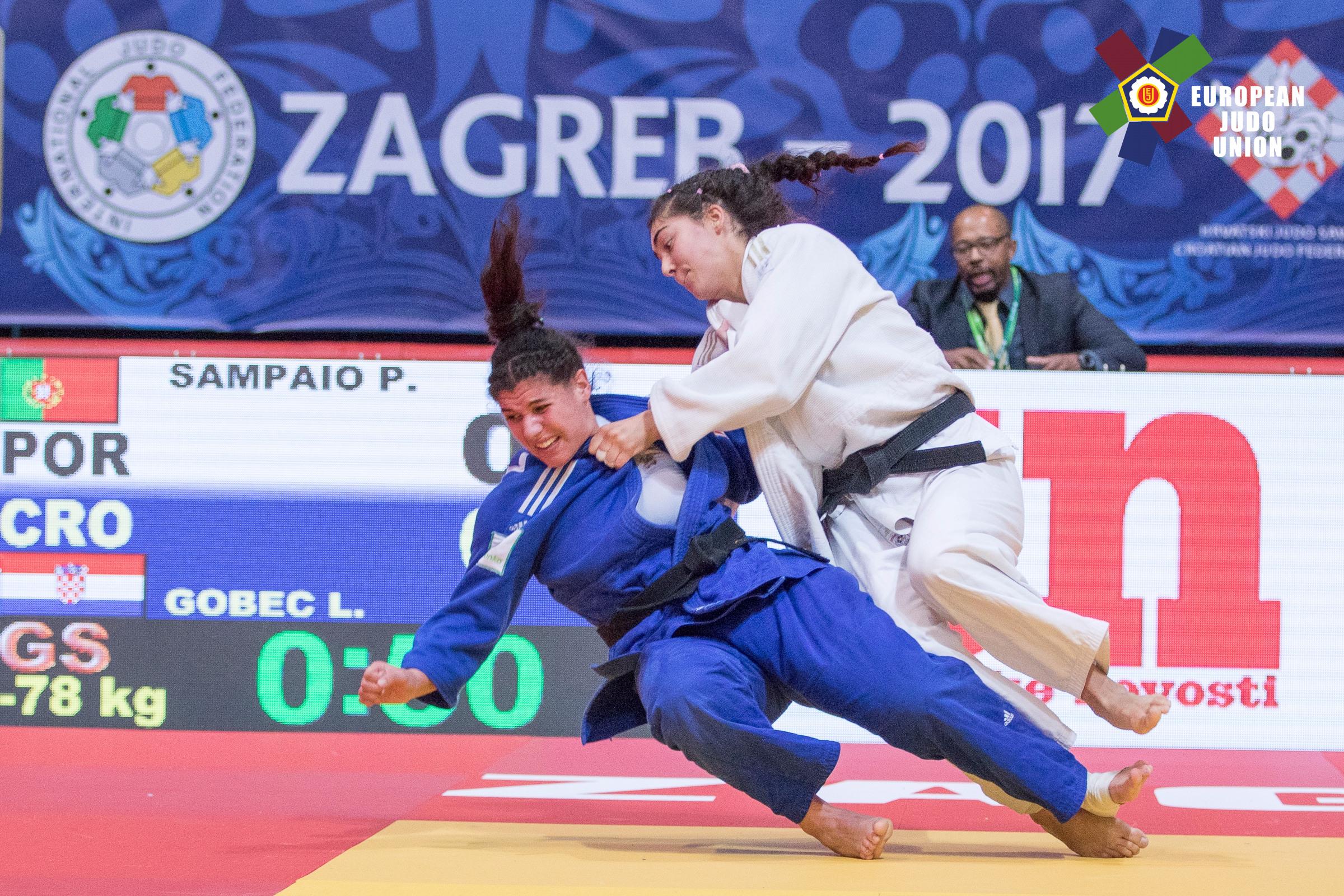 In white, Junior World bronze medallist, Patricia SAMPAIO. The Portugese judoka will be top seeded this weekend in the -78kg category.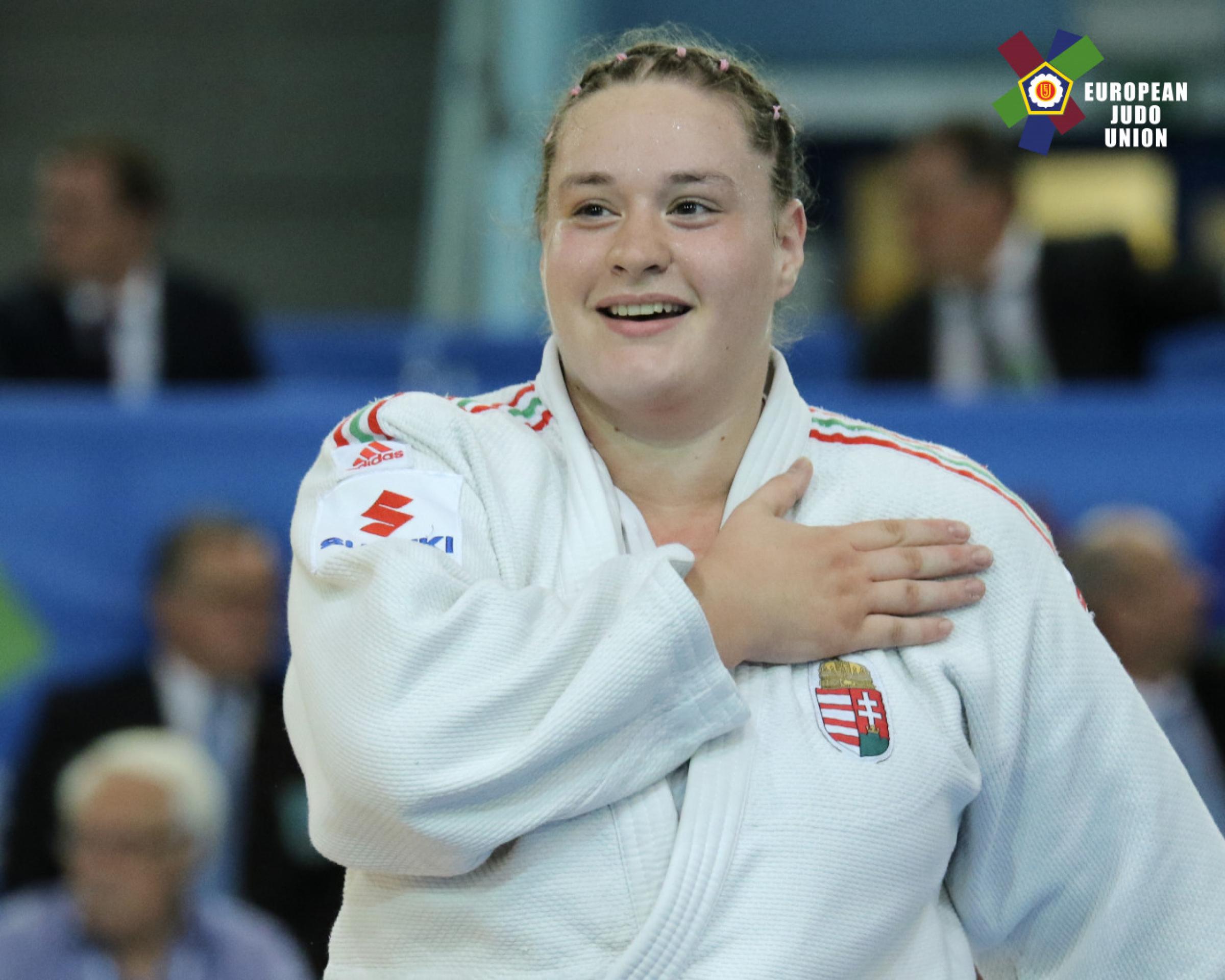 SZIGETVARI Mercedesz (HUN) has always been close to the fire and constantly medalling at different tournaments. After a bronze medal last year, can she finally seek glory?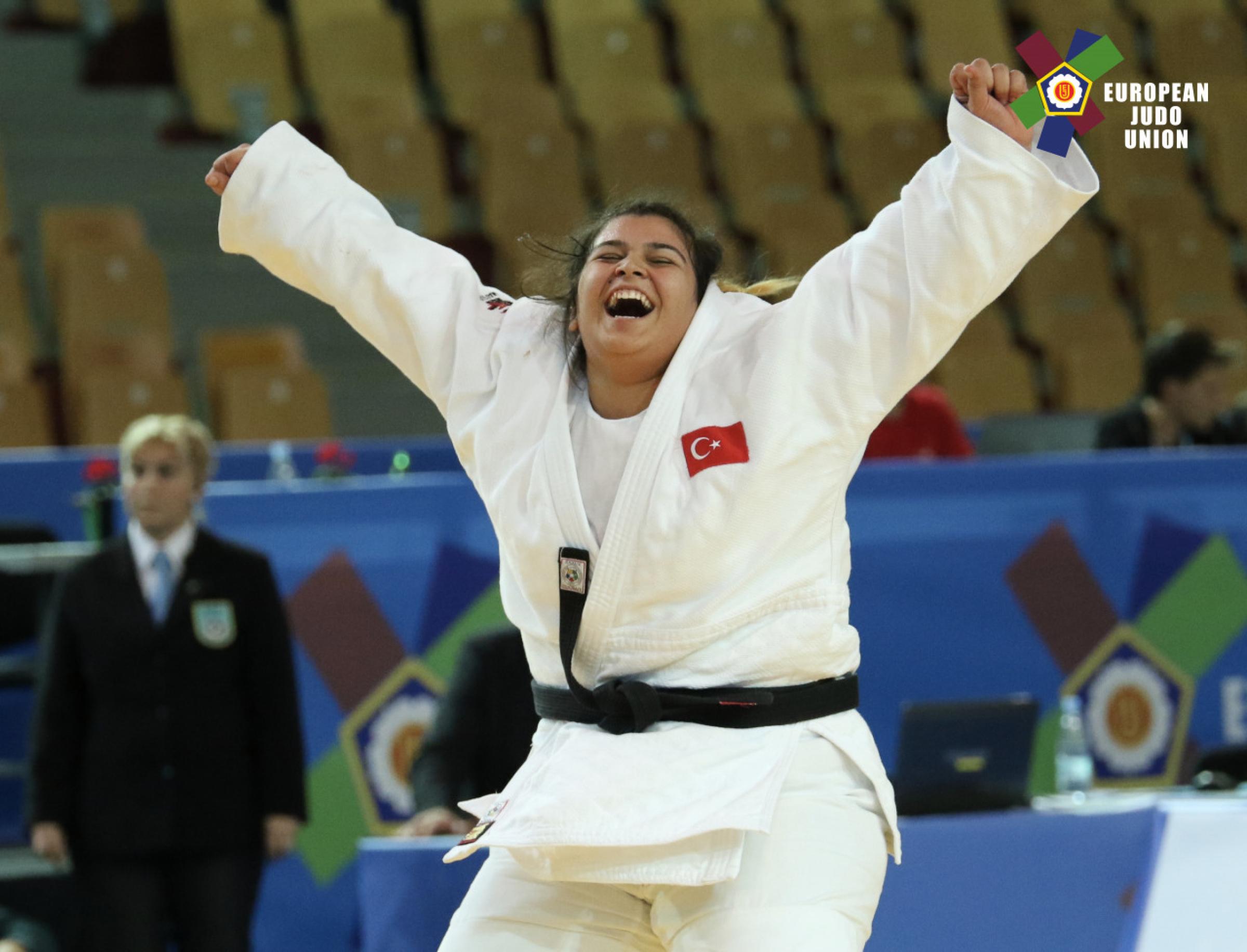 Kubranur ESIR (TUR) finished third place last year at the Junior Europeans. The image speaks for itself and will give Esir a huge boost heading into the competition this year.
Portugal to seek golden glory
The -78kg category received the total number of 20 entries with top seed being Junior World bronze medallist, Patricia SAMPAIO (POR). Last year's Junior Europeans was a disappointing round for the Portuguese athlete. However, her latest results and progress shows she has a lot to say about the outcome this week. Lea SCHMID (GER) narrowly missed out on the podium last year which leaves her to be the only returner amongst the top finishers of 2017. Schmid will be joined by her team-mate Christina FABER, who going to begin the day as number two seed. Karla PRODAN (CRO) and Shelley LUDFORD (GBR) are also medal potentials of this particular weight division. The +78kg category will has 18 entries with two 2017 medallist returning to stage. Namely, (HUN) and Kubranur ESIR (TUR). Both, athletes claimed bronze. Both, Helena VUKOVIC (CRO) and Sophio SOMKHISHVILI (GEO) are newcomers to the Junior stage and will certainly have a say about the final outcome. Also keep an eye on U23 European silver medallist, Raz HERHKO (ISR). 2018 Cadet European bronze medallist, Justina KMIELIAUSKAITE (LTU) will step it up an age group to gain experience and success.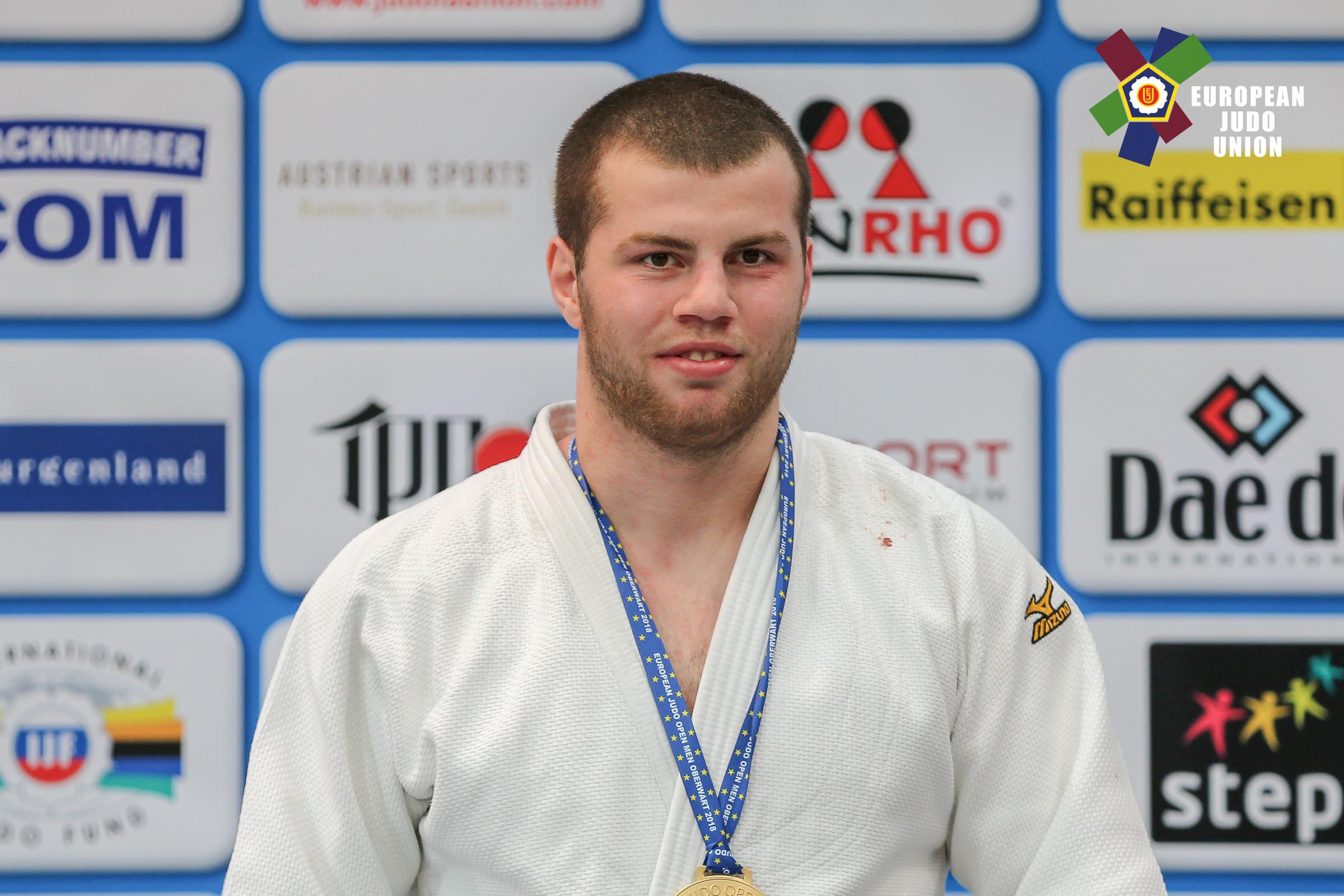 European Judo Open winner and Tbilisi Grand Prix bronze medallist, Onise SANEBLIDZE (GEO) is amongst the medal potentials of the -100kg category.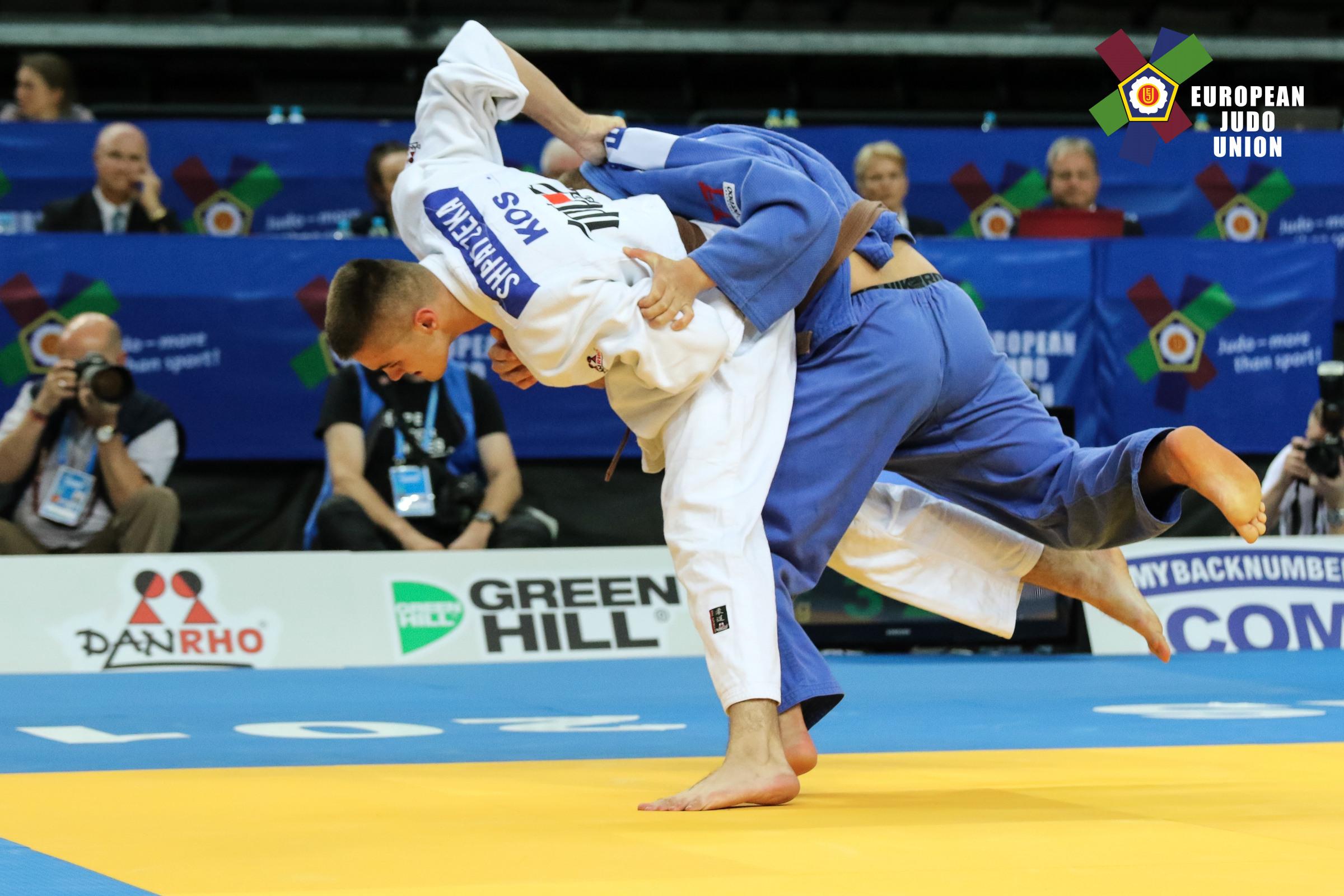 Shpat ZEKA (KOS) can be a chancy piece to the puzzle in the -100kg category. It is recommended to keep an eye on this youngster.
The -90kg category sees over 30 judoka on the list of entries. There are a handful of names to focus on starting with, TOTH Apor (HUN), Toni MILETIC (BIH), Darko BRASNJOVIC (SRB) and Lasha BEKAURI (GEO). The contests of this weight division are going to be fairly even, therefore, it is close to impossible to predict a possible winner. The -100kg category will see 24 judoka entering the field of play. Of course, not all the same time. Top seed and 2017 bronze medallist is Daniel ZORN (GER). Potential challengers of this category are Mathias MADSEN (DEN), Simeon CATHARINA (NED) SHPAT ZEKA (KOS) and Onise SANEBLIDZE (GEO).
Junior World bronze medallist, Enej MARINIC (SLO) will be on a mission to take gold, which at some point will involve defeating the Austrian judoka. Very similar applies to Junior European bronze medallist, Gela ZAALISHVILI (GEO). Amongst many others, SIPOCZ Richard (HUN) also enjoys making a good first impression. After a very successful cadet career, he will be ready to open a new chapter in Sofia.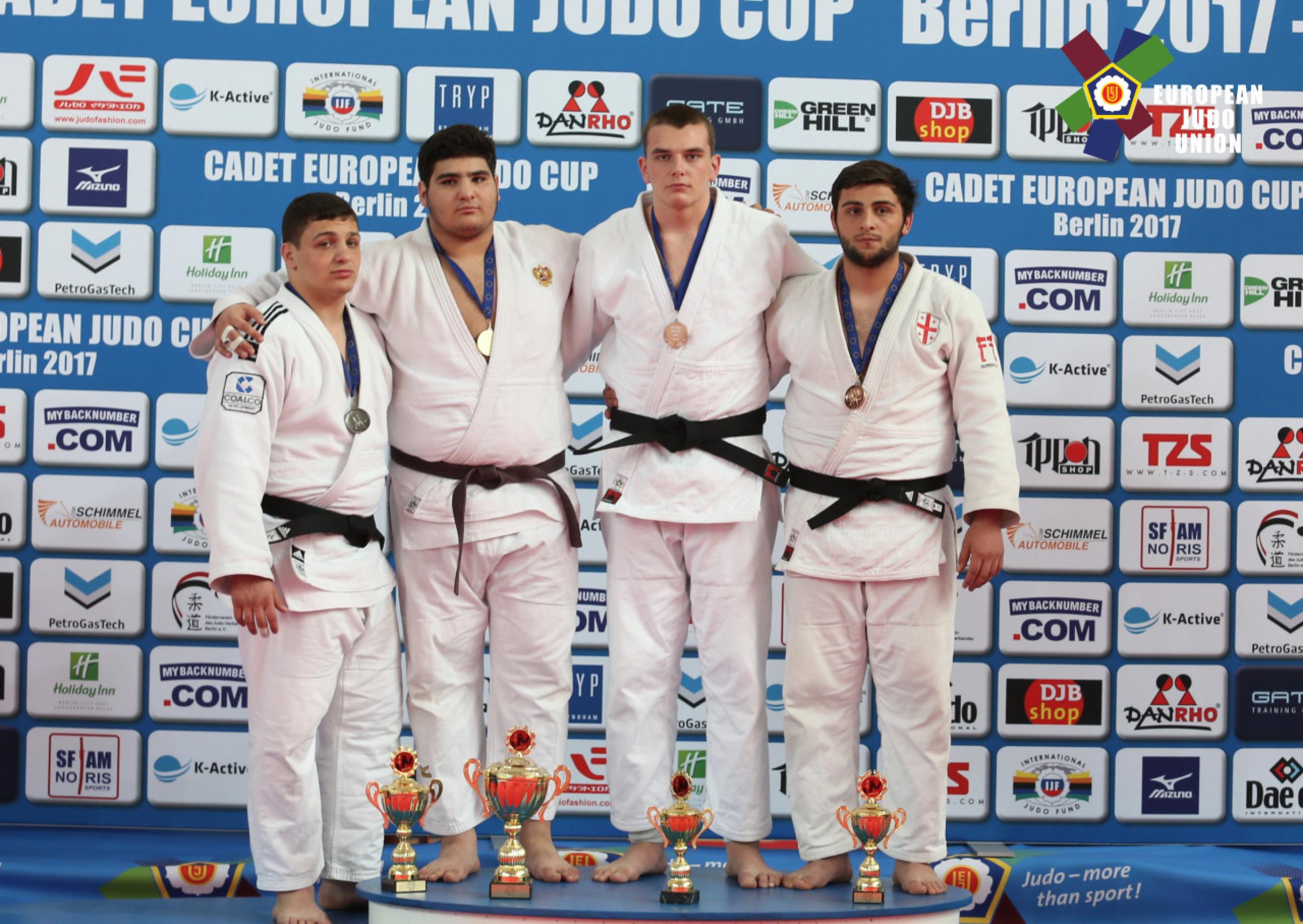 On this final day, the host nation will be cheering for the remining four Bulgarian judoka: Ilina STOYANOVA (-78kg), Darina STOYCHEVA (+78kg), Kostadin TSVETANOV (-90kg) and Ivaylo DIMITROV (+100kg). The competition will begin at 10:00am local time. Don't forget to watch it all live online via eju.net.
Judoka
---