The opening day of European Championships got underway in Tel Aviv with some degree of success for host nation Israel. Both Tal FLICKER in the men's -66kg and Gefen PRIMO in the women's -52kg managed to bounce back from early defeats to take bronze medals in their respective categories. But it was the visiting Russian team who stormed to the top of the medal table with three gold medals.
-60KG Gold medal winner, Islam YASHUEV (RUS):
Congratulations, how it feels to be European Champion?
"Thank you, it is an incredible feeling to win, as I competed previously twice before and ended up empty handed. Now it is another level.
What was the confusion in your quarter final contest?
"In regards to my quarter-final contest against the British judoka; I felt that I lost when I received the third shido. At the same time, I felt that something was going wrong and to be honest I did not understand what was going on. I was really hoping the fight would continue so I could win it."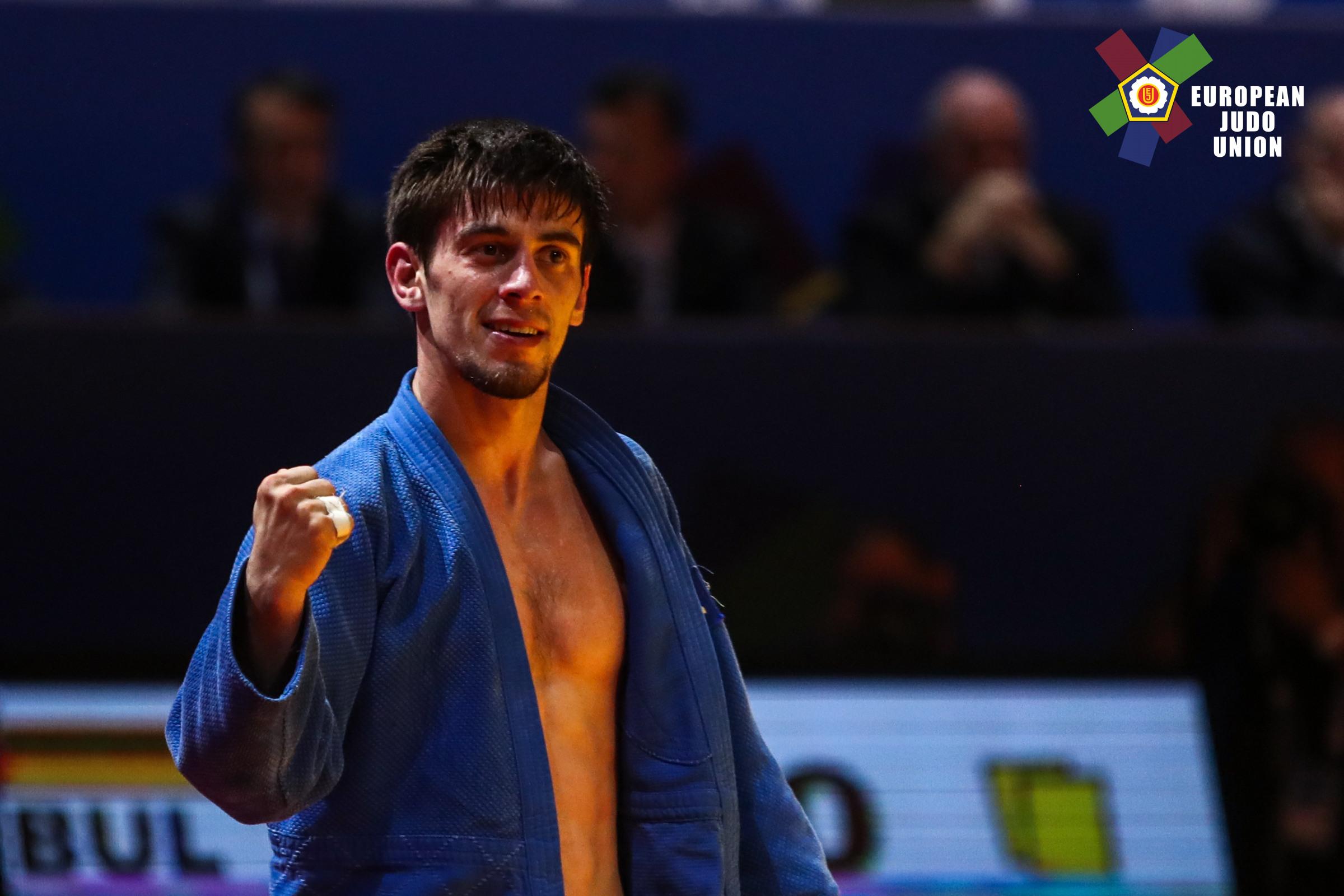 What was your plan for the final?
"As per my final, I have never fought against Gerchev before and he is a good judoka. In the final I used my tactics, it was hard, but my tactics worked out at the end."
What is the secret to your countries success at this weight?
"We seem to be really good at the -60kg category, we have Olympic Champion and may other champions, which is also a motivation for me, but I couldn't tell you what makes us so successful in this weight class. Maybe we are short and not heavy, but strong. To be honest, I don't know, the Japanese are also very good in this category. Maybe it is just being a Caucasian."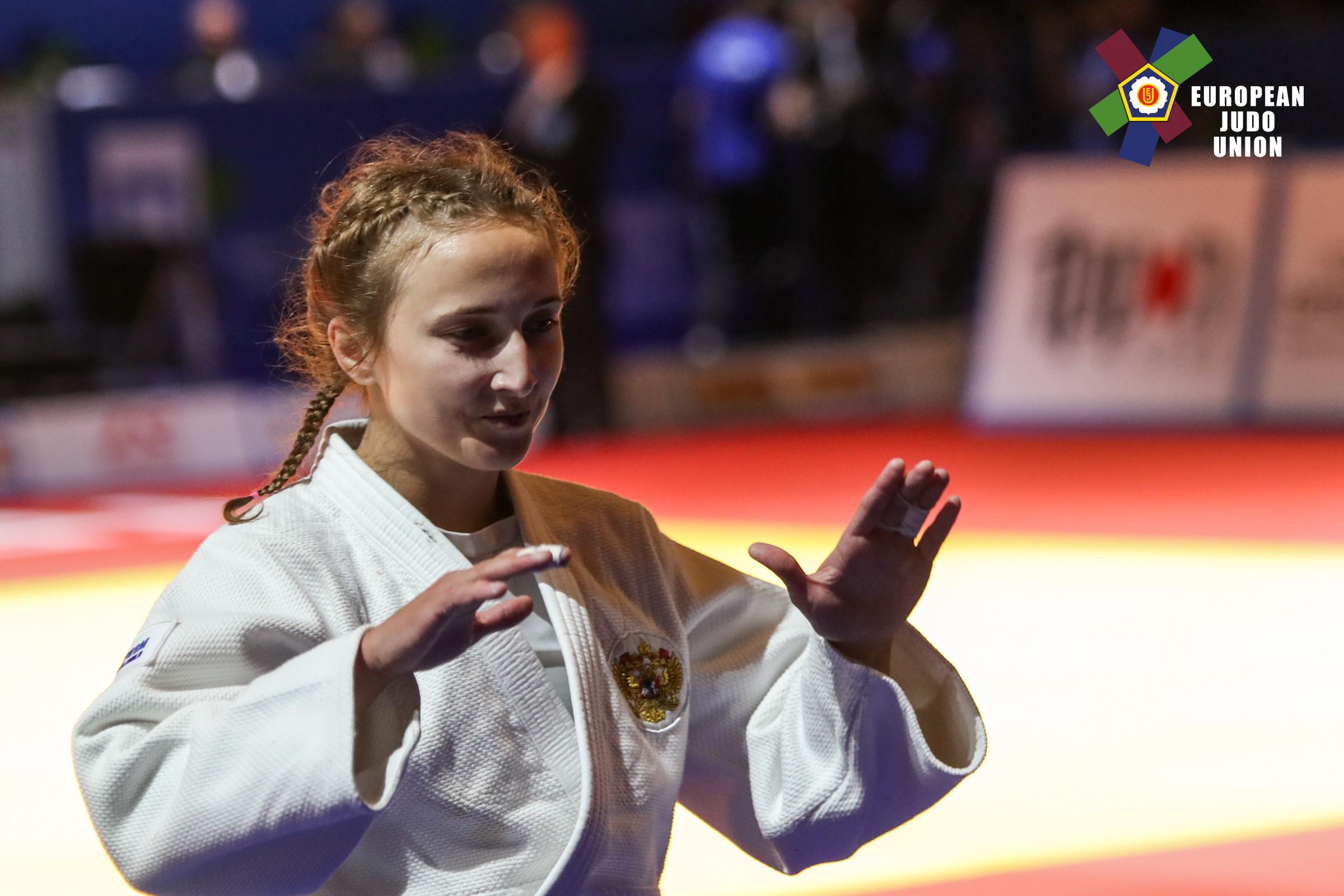 -48KG Gold medal winner, Irina DOLGOVA (RUS):
How does it feel to win today?
"Obviously I am happy. I was aiming for this result for a long time. The past three years I was unable to win the European Championships, but today I am one step ahead of the past years. For our preparation, we first went to Italy, then to Turkey before coming here. This is my third European title and in principle they are all the same. The players I faced are different and there is still one player I need to defeat before I can ensure I am the best in Europe and that is Daria Bilodid. I lost to her last year. Everyone comes here being ready, but being strong in your head is what can make the difference."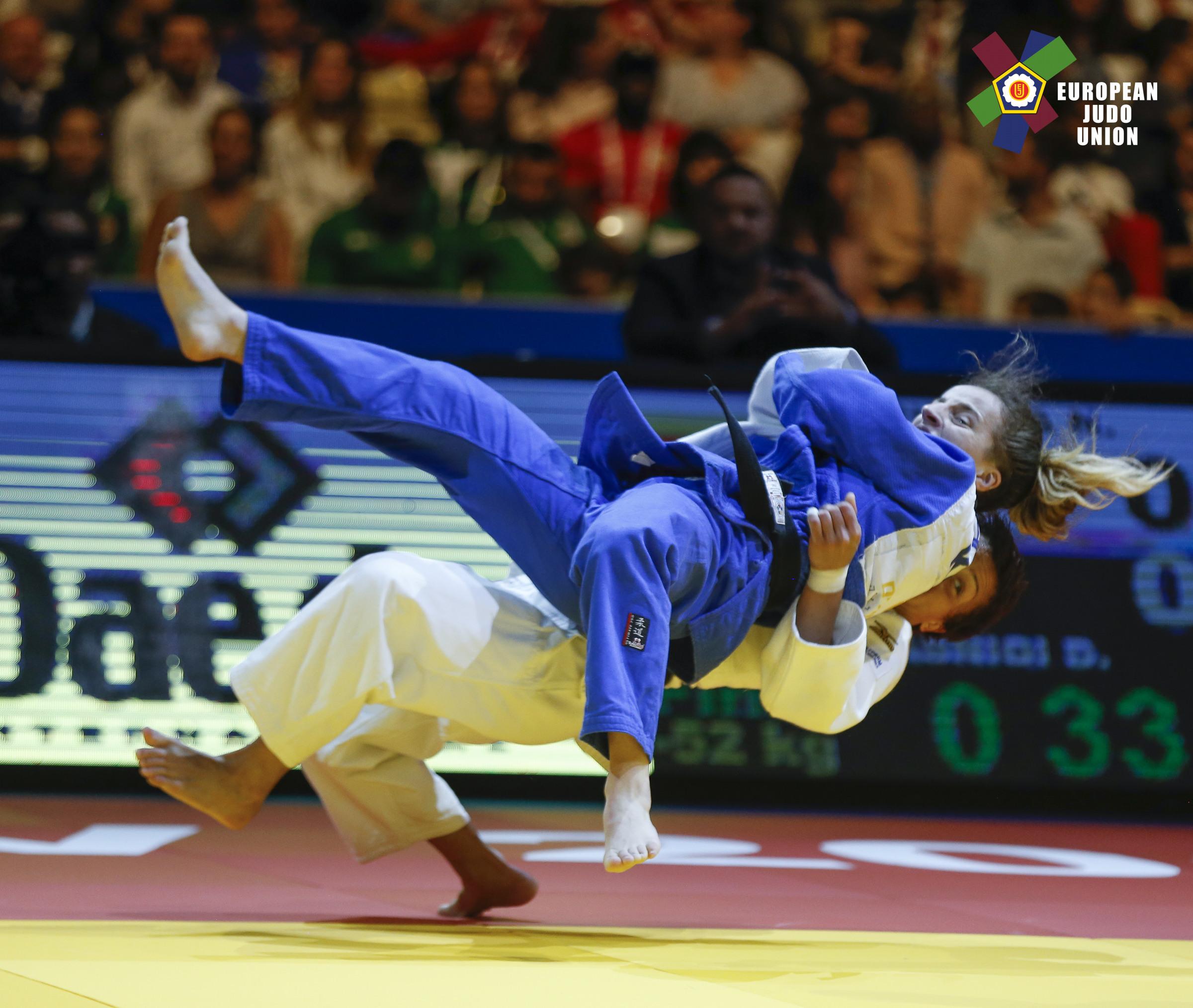 How does it feel to be European Champion again?
"It took me a few years to win a European title again and I am really pleased about it. We had a long preparation towards this event. First, we visited Italy and then Turkey, before travelling here. We also came here well in advance to be ready. I am pleased to win my third European title for Russia today and I am even more thrilled to deliver the third gold of today for our team."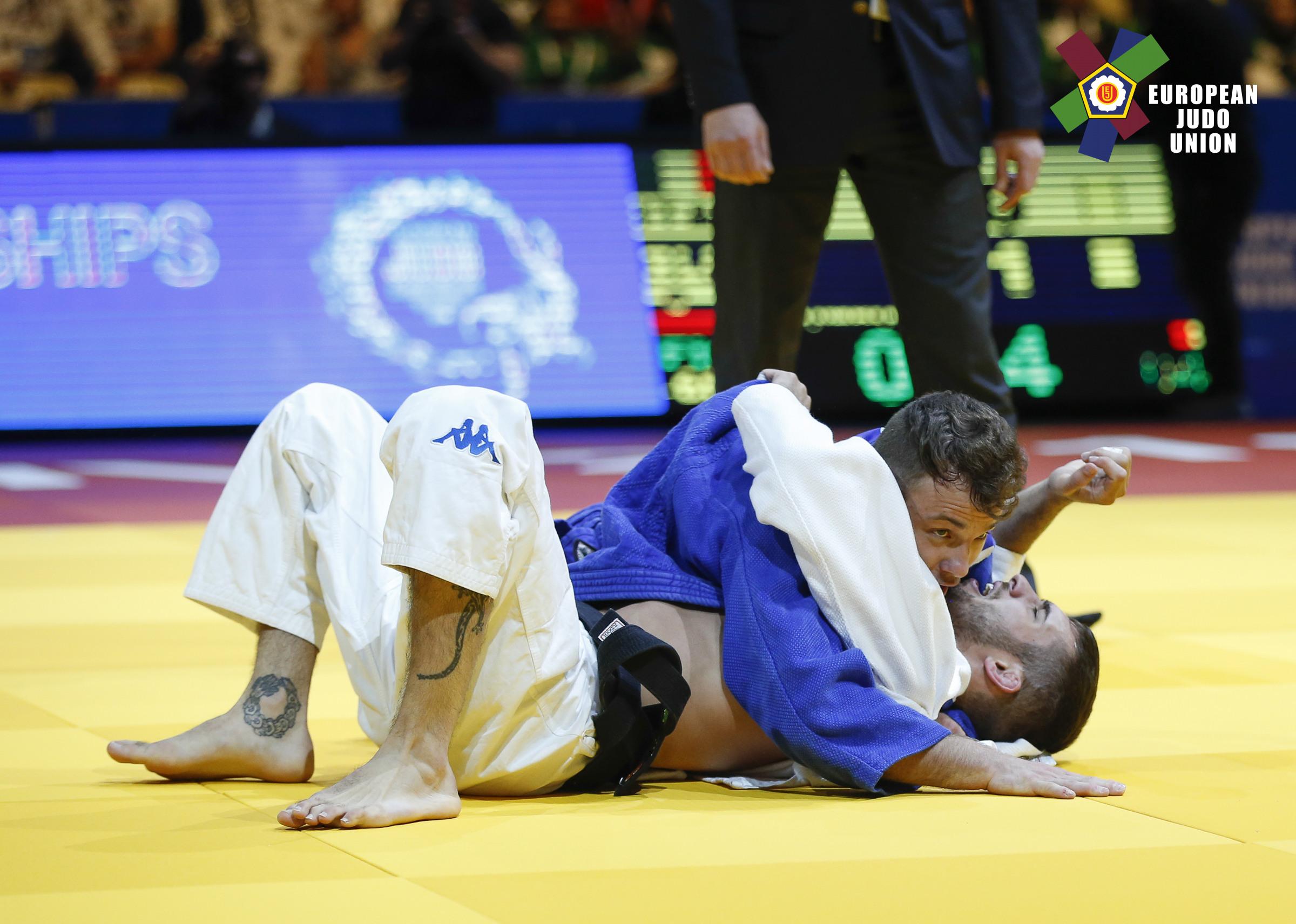 -66KG Gold medal winner, Adrian GOMBOC (SLO):
What was your goal coming into this European Championships?
"My goal was to win a medal, but after winning silver last year, I was really aiming to win the final this year. My preparation came with ups and downs as I have an old injury which keeps coming back and has caused some problems for me. I also had a bug 10 days prior to the event, so I wouldn't say the preparation was perfect, but we did our best."
Did you feel pressure in your route to the final?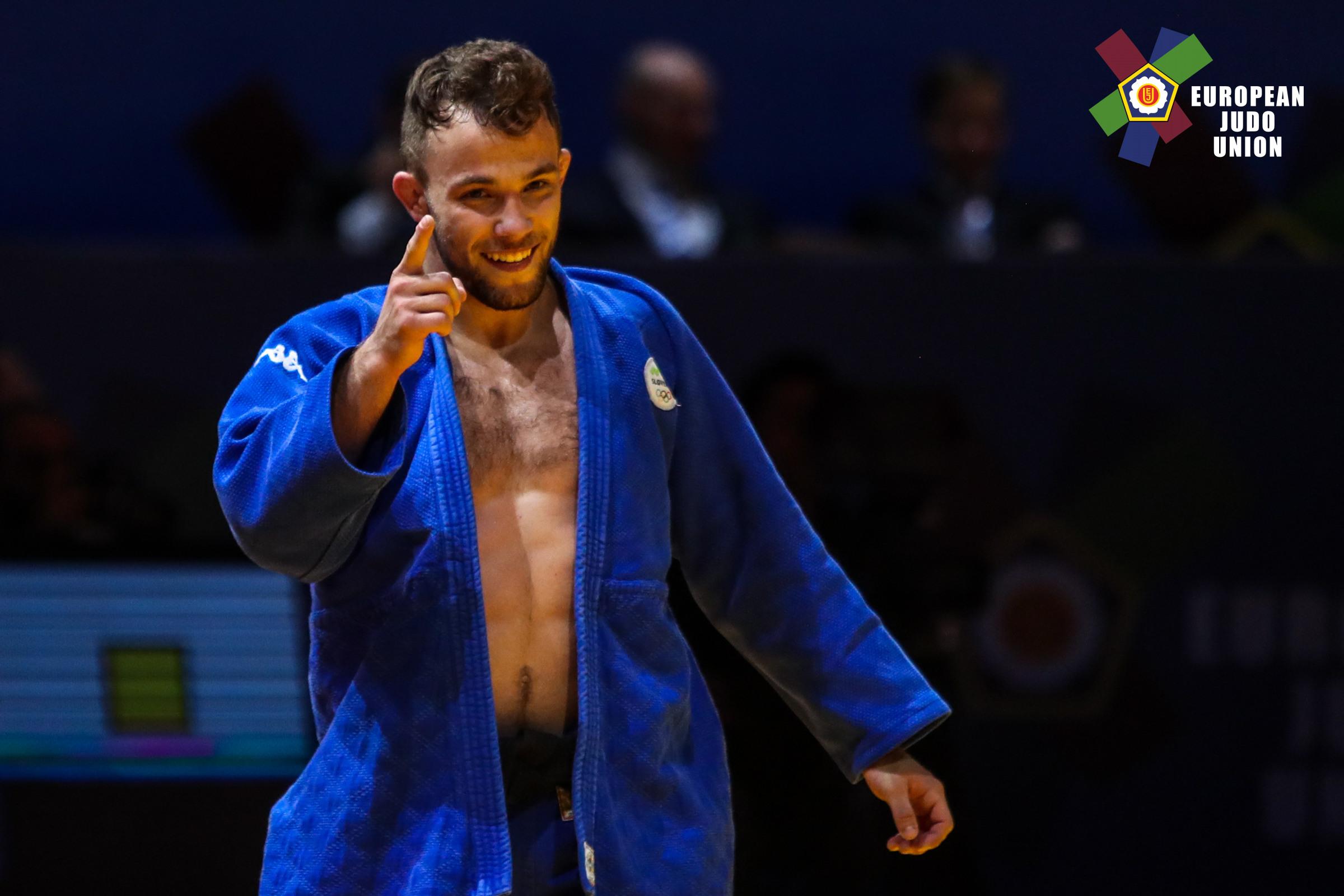 "Facing Tal Flicker in his home town did not put me under any pressure. In fact, I tend to do better against home players. The same happened today. We know each other very well, we fought many times during training camp too.
In regards to my semi-final against Safarov; I knew he was strong, but during golden score I felt that he was losing the power and I used that to my advantage to throw him."
The new -66kg European Champion added:
"I also changed club last year and I am very happy with my new team. This change was good for me and I really want to say thank you to my coach, Rok (Rocky) Draksic."
Coach, Rok DRAKSIC added:

Rok DRAKSIC and Adrian GOMBOC (SLO) – Gabi Juan
"I am really happy for Adrian as he has had a tough past year and also his preparation was not exactly smooth. He moved club to Ljubljana, where I was also invited to support the athletes. I am not sure what is more nerve-racking, being a coach or an athlete. At the beginning, I used to feel equally nervous, but now I realise that as coaches, we are limited in the chair. Although you want to help as much as you can, you are an outside support and the real work has to be done in the middle of the mat. I used to be the only male European Champion, now we have two, and to live through the moment with Adrian was great feeling. I am really pleased for him."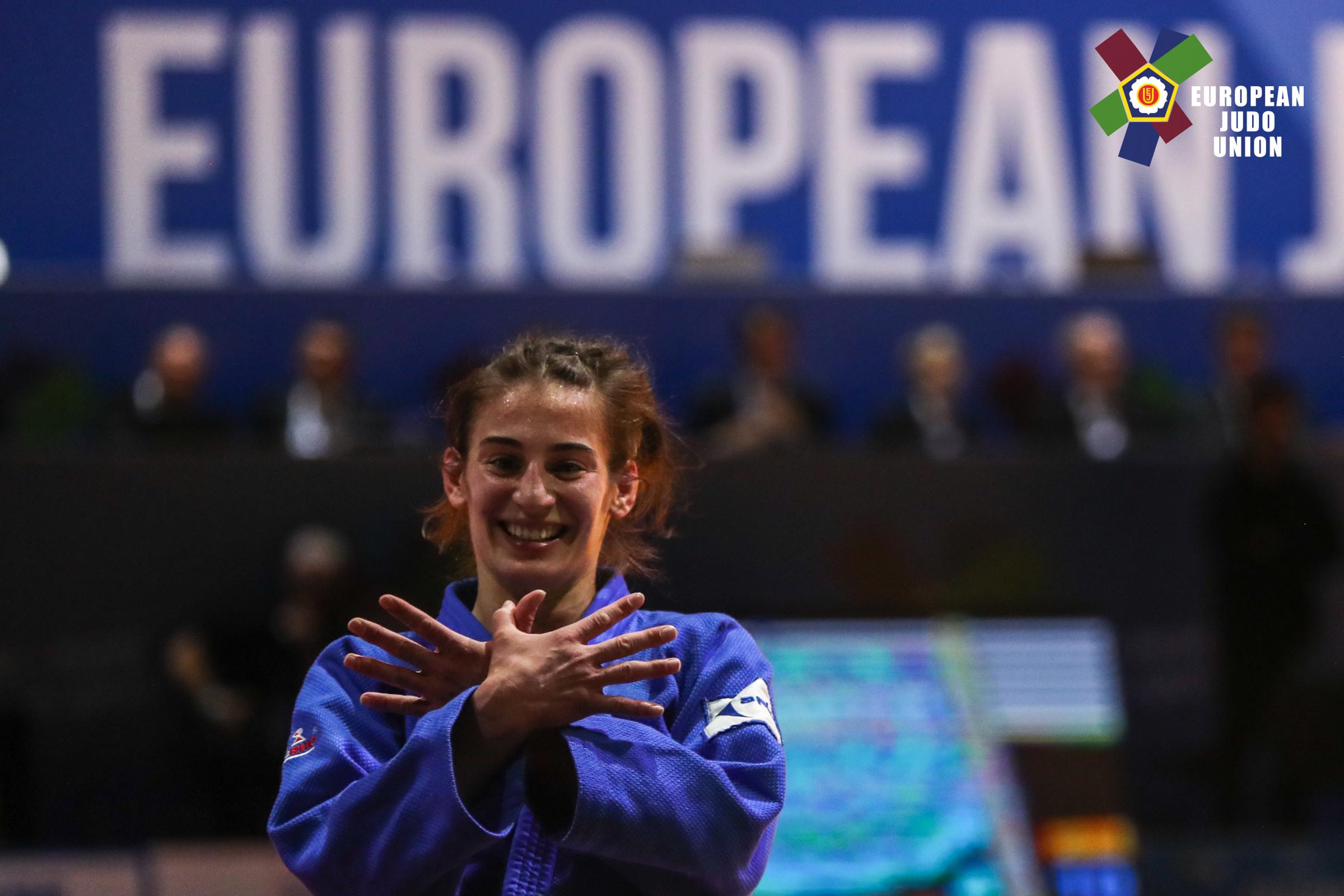 -57KG Gold medal winner, Nora GJAKOVA (KOS):
How does it feel to be Champion of Europe?
"I feel really good, today is my best day ever. I really wanted to win today because I wanted to dedicate this medal to my grandmother who passed away last year. I was really motivated and worked very hard leading up to today. My number one objective was to win gold. I am really happy I delivered my best performance and finished with the gold. My contest against Monteiro was my toughest fight today. She is a top competitor with a lot of medals. Despite winning the gold, I am also really pleased to win against a top judoka like Monteiro."
Coach, Triton KUKA added:
"The -57kg category is very strong and I think today Nora was above in her confidence, especially after winning against Telma Monteiro who is a top competitor for over 15 years. It was her confidence what made the difference today between winning gold or a medal. In the past weeks Nora has done really well at the training sessions and I saw that she was really strong with her techniques. This is her best result up to date. As per our overall team results, we are a small nation with very few players and to come away with two medals today is great."
---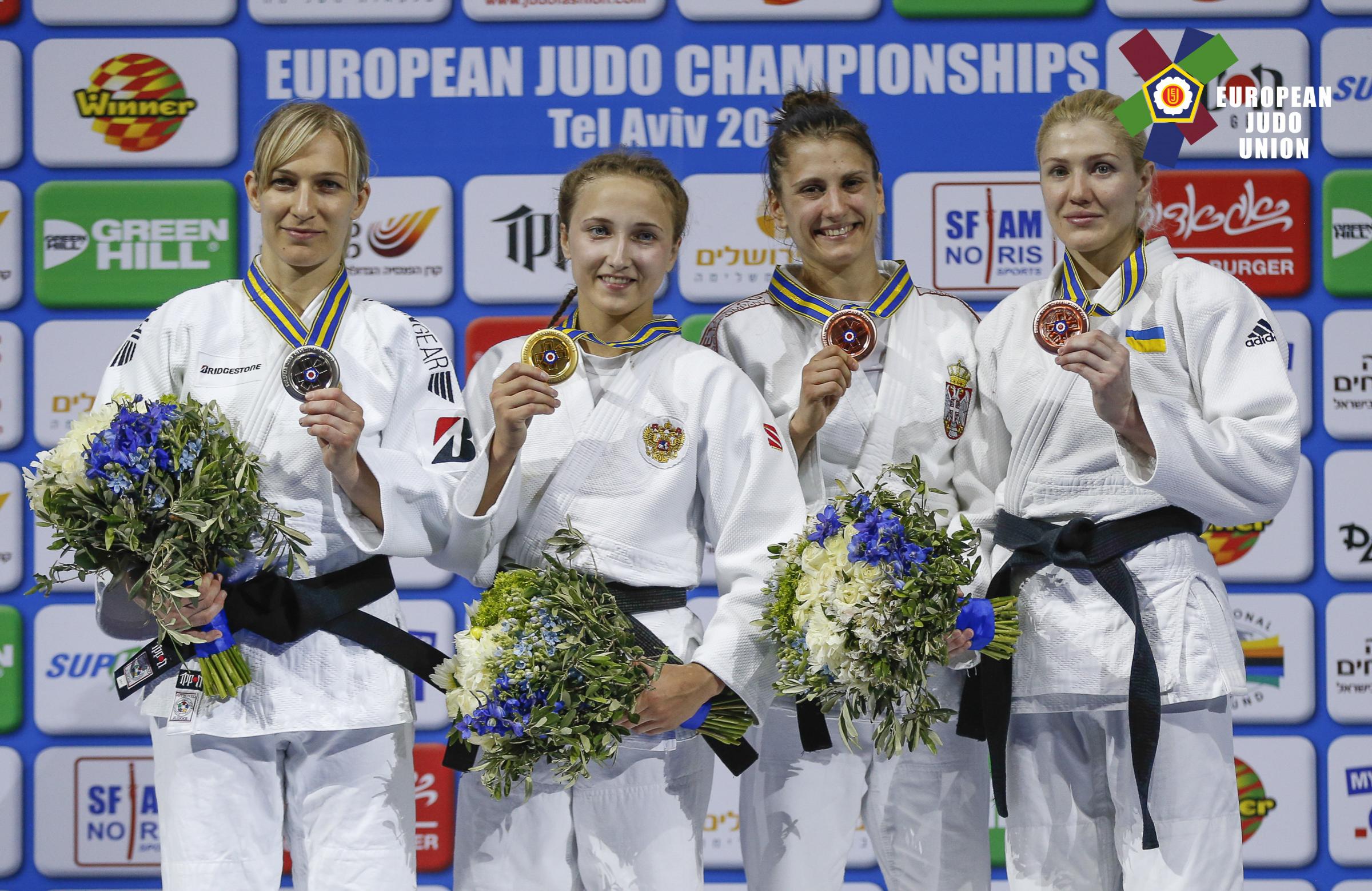 Podium European Judo Championships -48 kg DOLGOVA, Irina (RUS) CSERNOVICZKI, Eva(HUN) NIKOLIC, Milica (SRB) CHERNIAK, Maryna (UKR) – Carlos Ferreira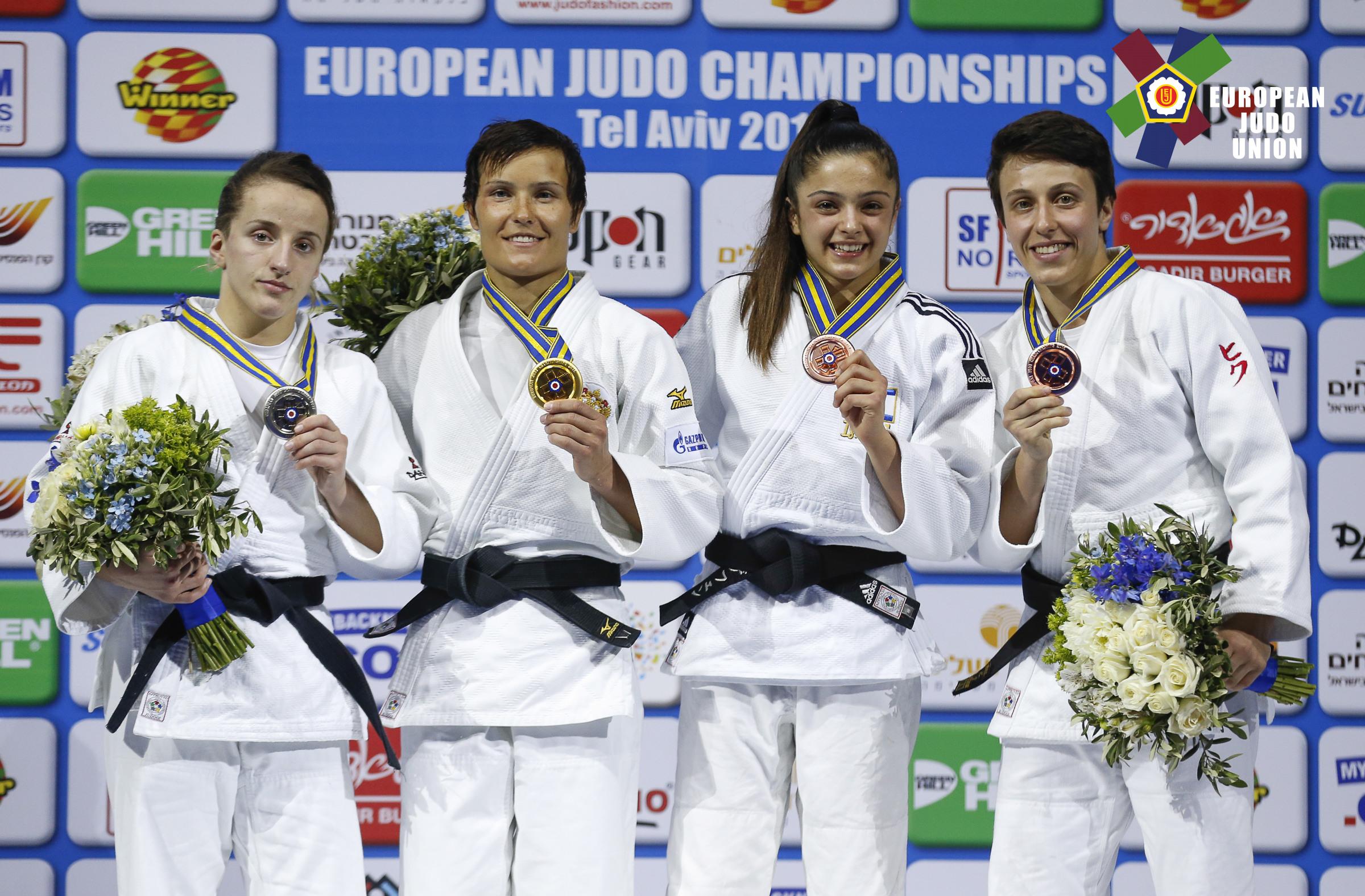 Podium European Judo Championships -52 kg KUZIUTINA, Natalia (RUS) KRASNIQI, Distria (KOS) PRIMO, Gefen (ISR) TSCHOPP, Evelyne (SUI) – Carlos Ferreira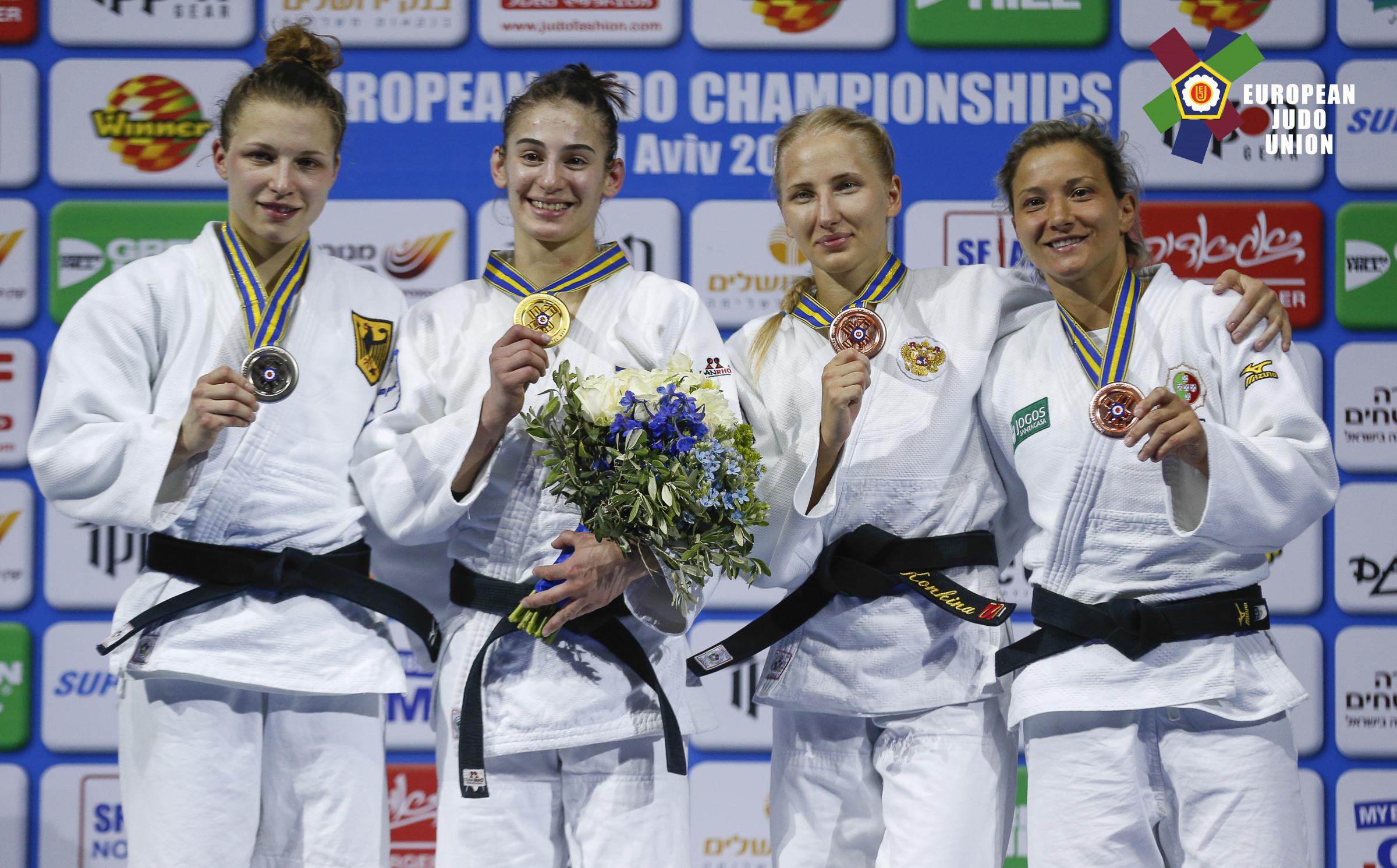 Podium European Judo Championships -57 kg GJAKOVA, Nora (KOS) STOLL, Theresa (GER) KONKINA, Anastasiia (RUS) MONTEIRO, Telma (POR) – Carlos Ferreira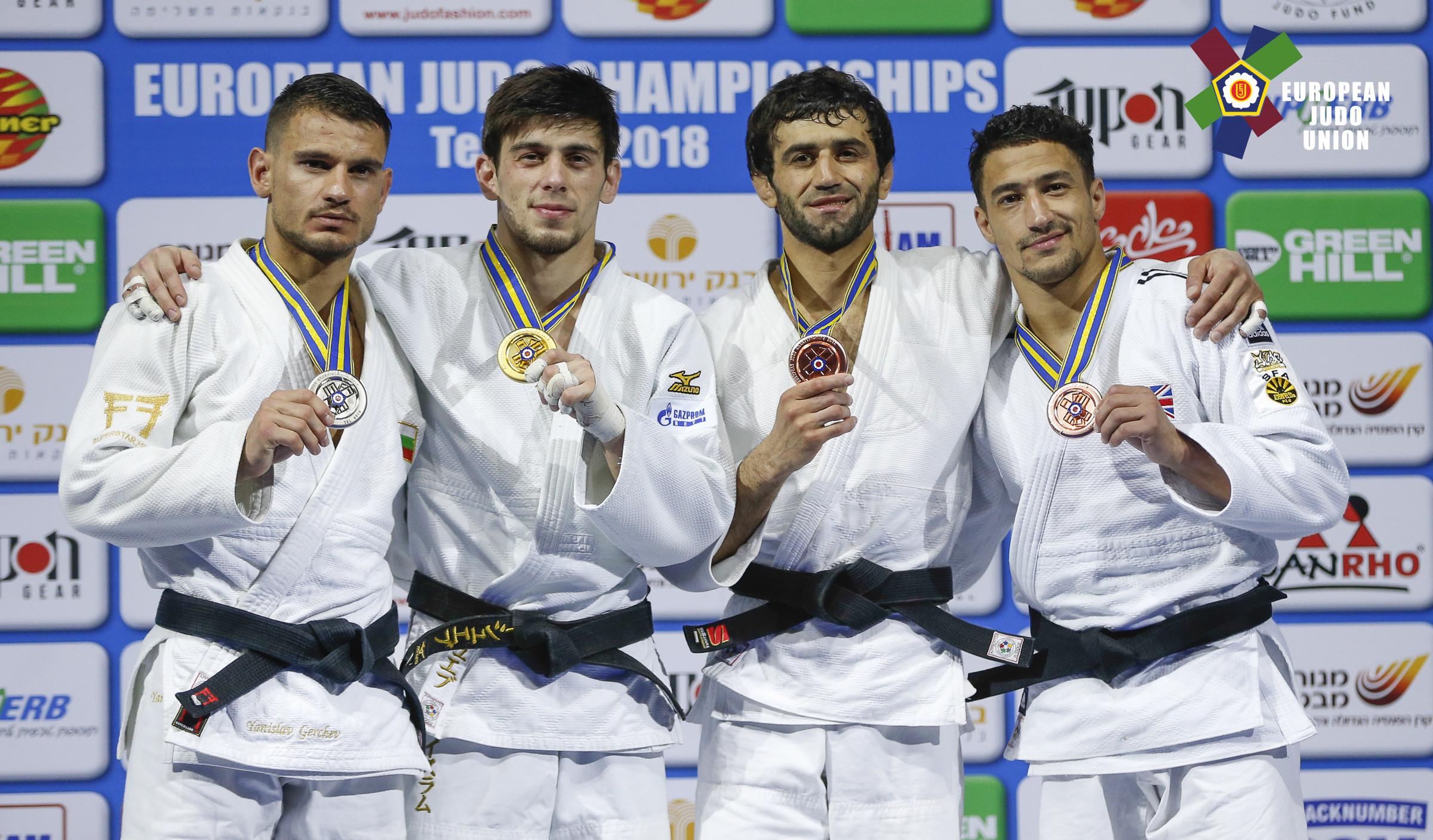 Podium European Judo Championships -60 kg YASHUEV, Islam (RUS) GERCHEV, Yanislav (BUL) MUDRANOV, Beslan (RUS) MCKENZIE, Ashley (GBR) – Carlos Ferreira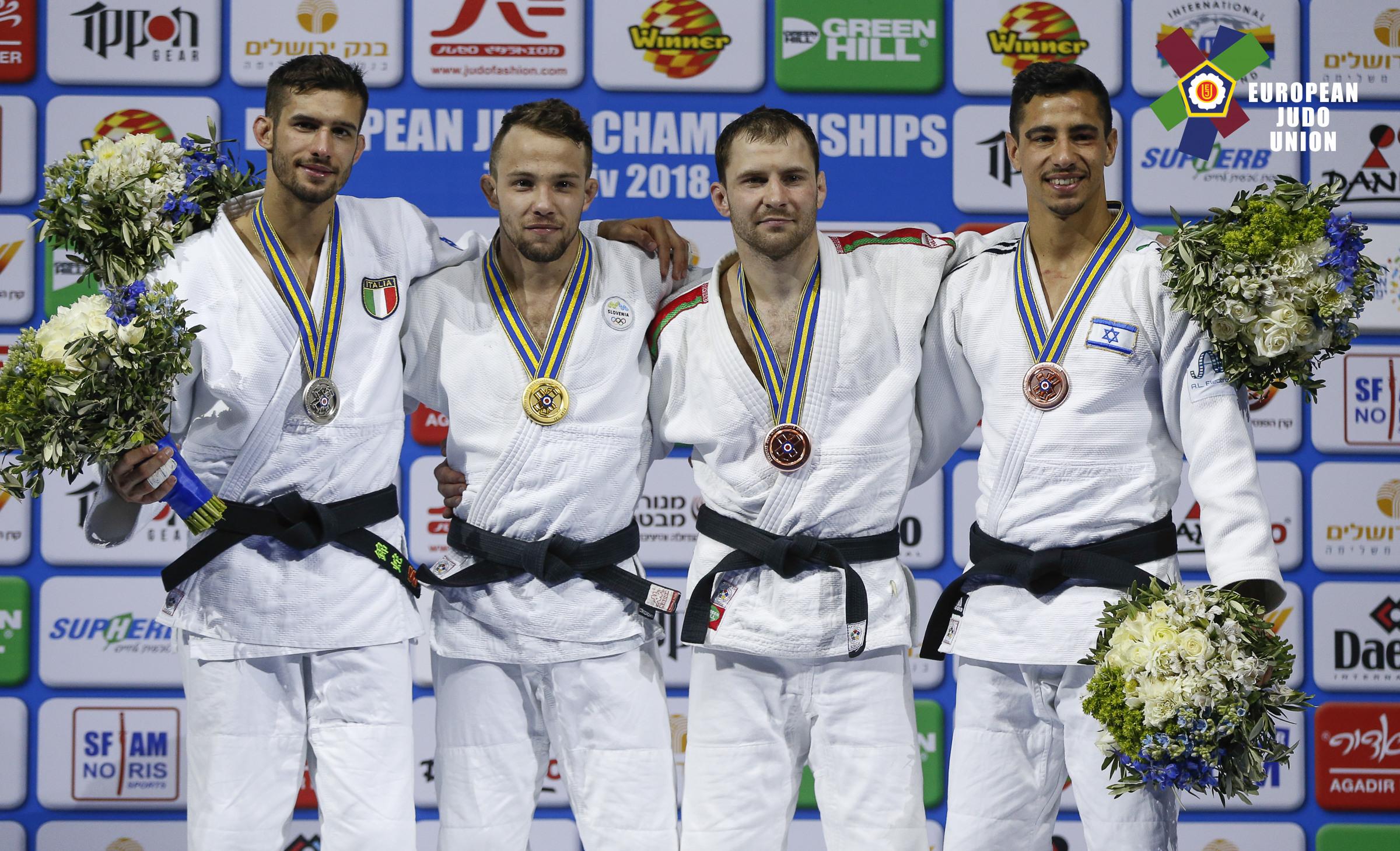 Podium European Judo Championships -66 kg GOMBOC, Adrian (SLO) MEDVES, Matteo (ITA) SHERSHAN, Dzmitry (BLR) FLICKER, Tal (ISR) – Carlos Ferreira
Judoka
---