Chances are heightening for the host nation to win a medal during the second day of the tournament. Precisely in the -70kg category, where Katarzyna KLYS (POL) will keep the home crowd off their seats. In this weight class, seeding will almost be inapplicable as some of the non-seeded names could possibly run the show. For instance, Szaundra DIEDRICH (GER) and Elisavet TELTSIDOU (GER). It will be rather attention-grabbing to see the outcome of the draw in this particular division.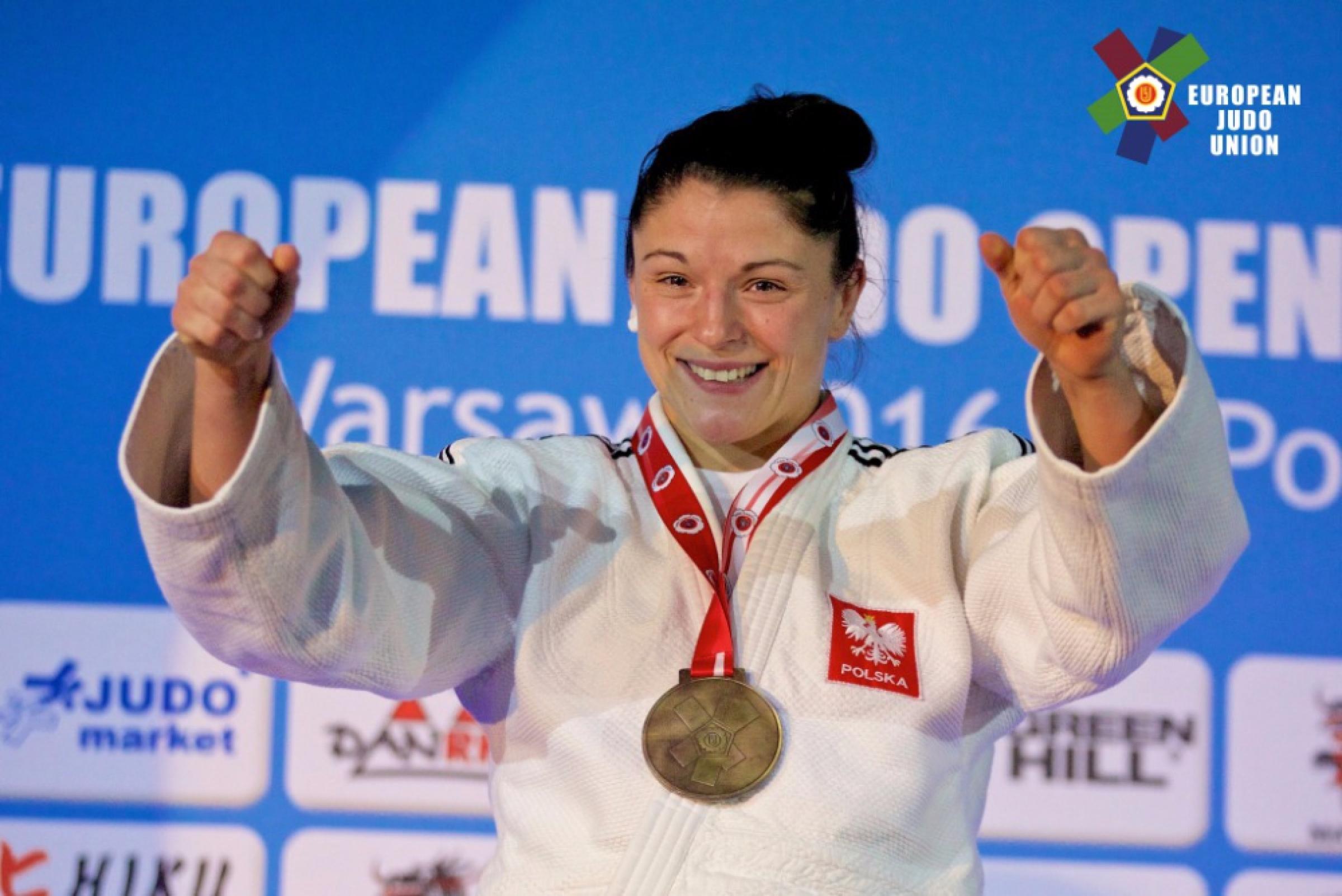 Rustam ORUJOV (AZE) is top seed in the -73kg category. Orujov is aiming to click on a double European title by this time next week. Winning another European title would allow Orujov to be a step closer to Elchin ISMAYILOV, who is a former judoka of Azerbaijan with a history of three European Championships victory. The most anyone ever won for the country. So, to make that step forward, Olympic silver medallist, Orujov, will need to be ready for a few tougher ones; such as Lasha SHAVDATUASHVILI (GEO), Denis IARTCEV (RUS), UNGVARI Miklos (HUN), Musa MOGUSHKOV (RUS), Dirk VAN TICHELT (BEL) and young, yet, striving Hidayat HEYDAROV (AZE). Heydarov defeated Orujov already on stage, and to do that for a European title will certainly be something the youth is up for.
There are 36 athletes entered in the -81kg category. Frank DE WIT (NED) kicked off the year with a terrific win at the Paris Grand Slam in February. He will arrive to Warsaw as number two seed, whilst the top seed position is occupied by Ivaylo IVANOV (BUL). Looking at the line up, we can expect a spectacular appearance in this division since the majority won as well as lost against each other previously; which leaves us with excitement to follow every single contest.
---
SPOTLIGHT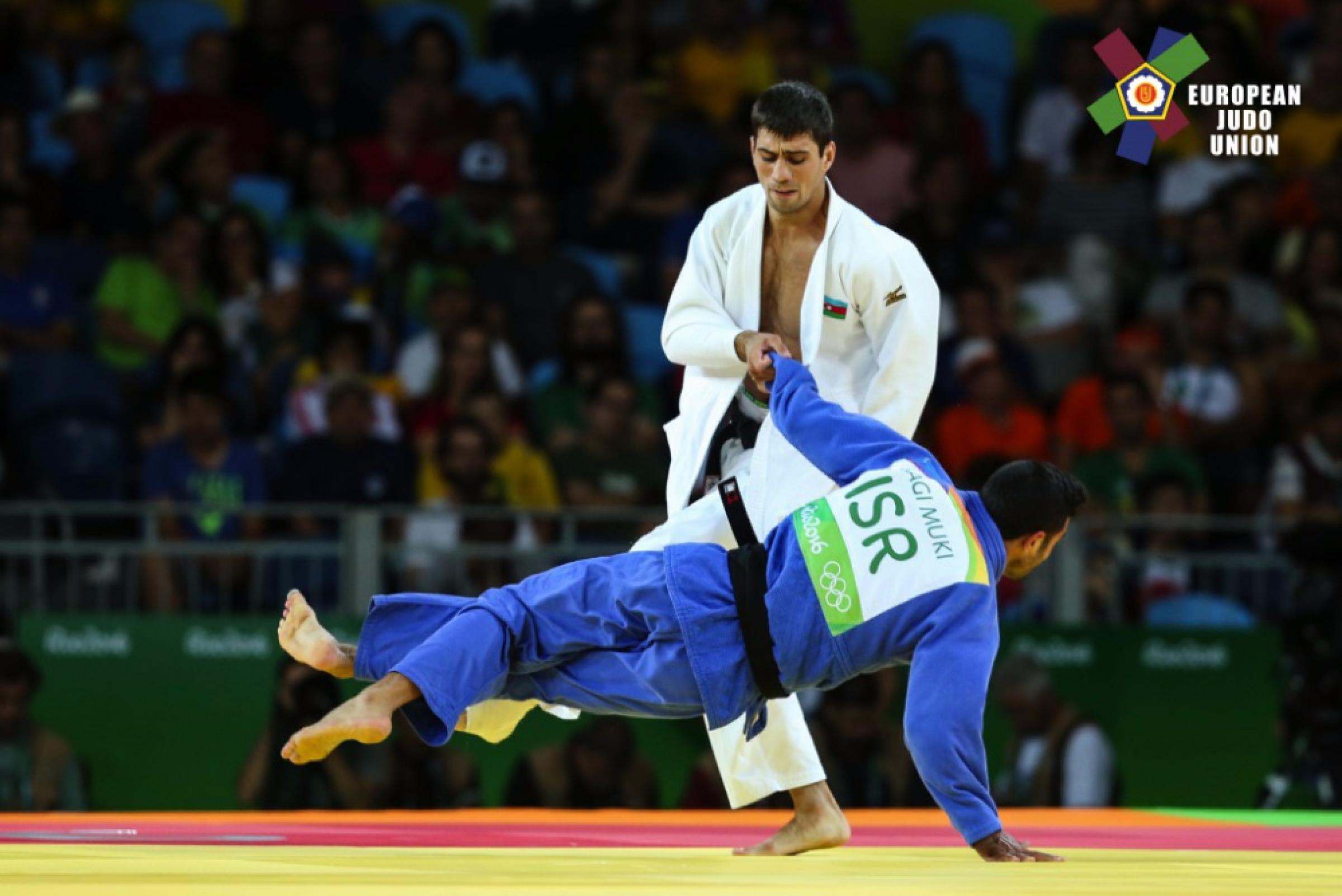 Rustam ORUJOV (AZE)
Rustam Orujov won silver at the Rio 2016 Olympic Games. A year ago, he won his first European title which he aims to double up in less than a week time. Up to date, Orujov accomplished to win 19 IJF World Tour medals with the latest being from the 2017 Baku Grand Slam.
"Despite my shoulder injury I will go ahead and fight. Considering the circumstances, I feel very much prepared and my goal is to take a medal. I really want to become European Champion the second time and I will do everything in my power to make it happened."
---
EPOCH
Robert VAN DE WALLE (BEL)

Robert Van De Walle

Belgian judoka, Robert Van De Walle, is amongst those sole athletes who won numerous European medals, 17 in his case. At three occasions, he managed to claim victory. He won seven World Championships medals, two of which are silver and five bronzes. In 1980, he became Olympic Champion in Moscow and in eight years' time he added an Olympic Bronze to his collection from Seoul. At his third and final Olympic appearance in Barcelona 1992, Van De Walle finished 7th place respectively.

---

The second day of the 2017 European Judo Championships will see four of the following weight classes on stage: -63kg, -70kg, -73kg, -81kg. According to the entry list, there are 24 athletes inscribed in the -63kg category with 2016 Rio Olympic Champion, Tina TRSTENJAK (SLO) leading the list. Only a very few opponents manage to concur the challenge the Slovenian judoka sets out and undoubtedly, all eyes will be zoomed in to see if there will be anyone to pass the test. Martyna TRAJDOS (GER) accomplished to win against Trstenjak at two previous occasions, which gives her the confidence to gain victory. To do so, it won't be enough to just focus on the Slovenian judoka, but also to make sure she is prepared for explosive Clarisse AGBEGNENOU (FRA).

Tina Trstenjak in the Rio 2016 final

Chances are heightening for the host nation to win a medal during the second day of the tournament. Precisely in the -70kg category, where Katarzyna KLYS (POL) will keep the home crowd off their seats. In this weight class, seeding will almost be inapplicable as some of the non-seeded names could possibly run the show. For instance, Szaundra DIEDRICH (GER) and Elisavet TELTSIDOU (GER). It will be rather attention-grabbing to see the outcome of the draw in this particular division.

Local hero Katarzyna KLYS

Rustam ORUJOV (AZE) is top seed in the -73kg category. Orujov is aiming to click on a double European title by this time next week. Winning another European title would allow Orujov to be a step closer to Elchin ISMAYILOV, who is a former judoka of Azerbaijan with a history of three European Championships victory. The most anyone ever won for the country. So, to make that step forward, Olympic silver medallist, Orujov, will need to be ready for a few tougher ones; such as Lasha SHAVDATUASHVILI (GEO), Denis IARTCEV (RUS), UNGVARI Miklos (HUN), Musa MOGUSHKOV (RUS), Dirk VAN TICHELT (BEL) and young, yet, striving Hidayat HEYDAROV (AZE). Heydarov defeated Orujov already on stage, and to do that for a European title will certainly be something the youth is up for.

There are 36 athletes entered in the -81kg category. Frank DE WIT (NED) kicked off the year with a terrific win at the Paris Grand Slam in February. He will arrive to Warsaw as number two seed, whilst the top seed position is occupied by Ivaylo IVANOV (BUL). Looking at the line up, we can expect a spectacular appearance in this division since the majority won as well as lost against each other previously; which leaves us with excitement to follow every single contest.

---

SPOTLIGHT

Olympic Silver medalist Rustam ORUJOV (AZE)

Rustam ORUJOV (AZE)

Rustam Orujov won silver at the Rio 2016 Olympic Games. A year ago, he won his first European title which he aims to double up in less than a week time. Up to date, Orujov accomplished to win 19 IJF World Tour medals with the latest being from the 2017 Baku Grand Slam.

"Despite my shoulder injury I will go ahead and fight. Considering the circumstances, I feel very much prepared and my goal is to take a medal. I really want to become European Champion the second time and I will do everything in my power to make it happened."

---

EPOCH

Robert VAN DE WALLE (BEL)

Robert Van De Walle

Belgian judoka, Robert Van De Walle, is amongst those sole athletes who won numerous European medals, 17 in his case. At three occasions, he managed to claim victory. He won seven World Championships medals, two of which are silver and five bronzes. In 1980, he became Olympic Champion in Moscow and in eight years' time he added an Olympic Bronze to his collection from Seoul. At his third and final Olympic appearance in Barcelona 1992, Van De Walle finished 7th place respectively.

---

Judoka

---