The home nation were certainly fired up on the second day of the European Open here in Warsaw, Poland, five athletes securing places in the finals of the remaining categories but a surprise from Belarus took the limelight.
In the -100kg category Poland could already celebrate a win as team mates Oleksii LYSENKO and Kacper SZCZUROWSKI went head to head. Though both had a convincing route to the final, it was the latter that went on to take the gold medal.
Poland were continuously celebrating as Damian STEPIAN (-81kg); Angelika SZYMANSKA (-63kg) and Urzula HOFMAN (-70kg) also took gold medals in their weight categories.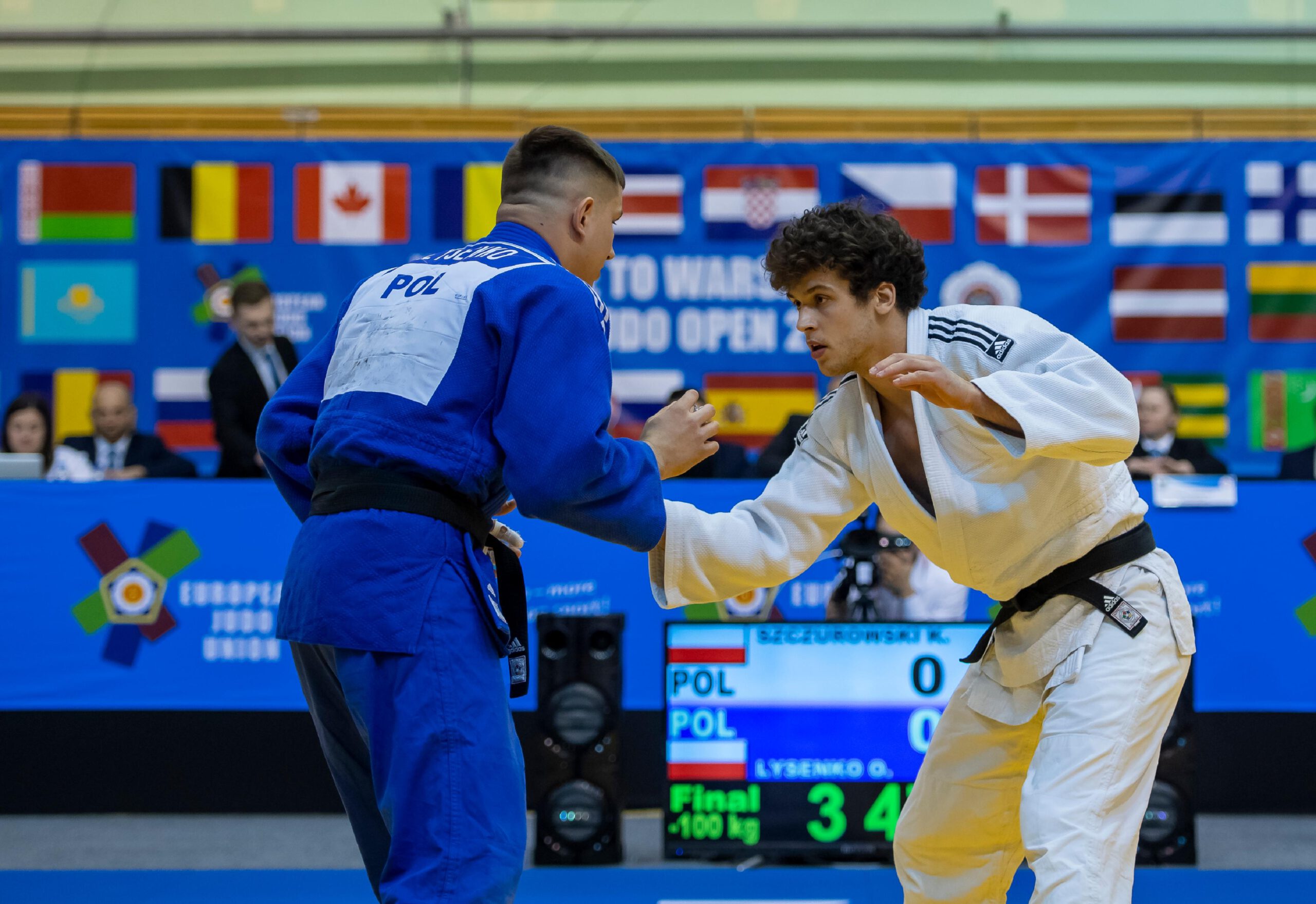 Kacper SZCZUROWSKI took the gold in the -100kg category against team mate Oleksii LYSENKO. – Teofanovic Boris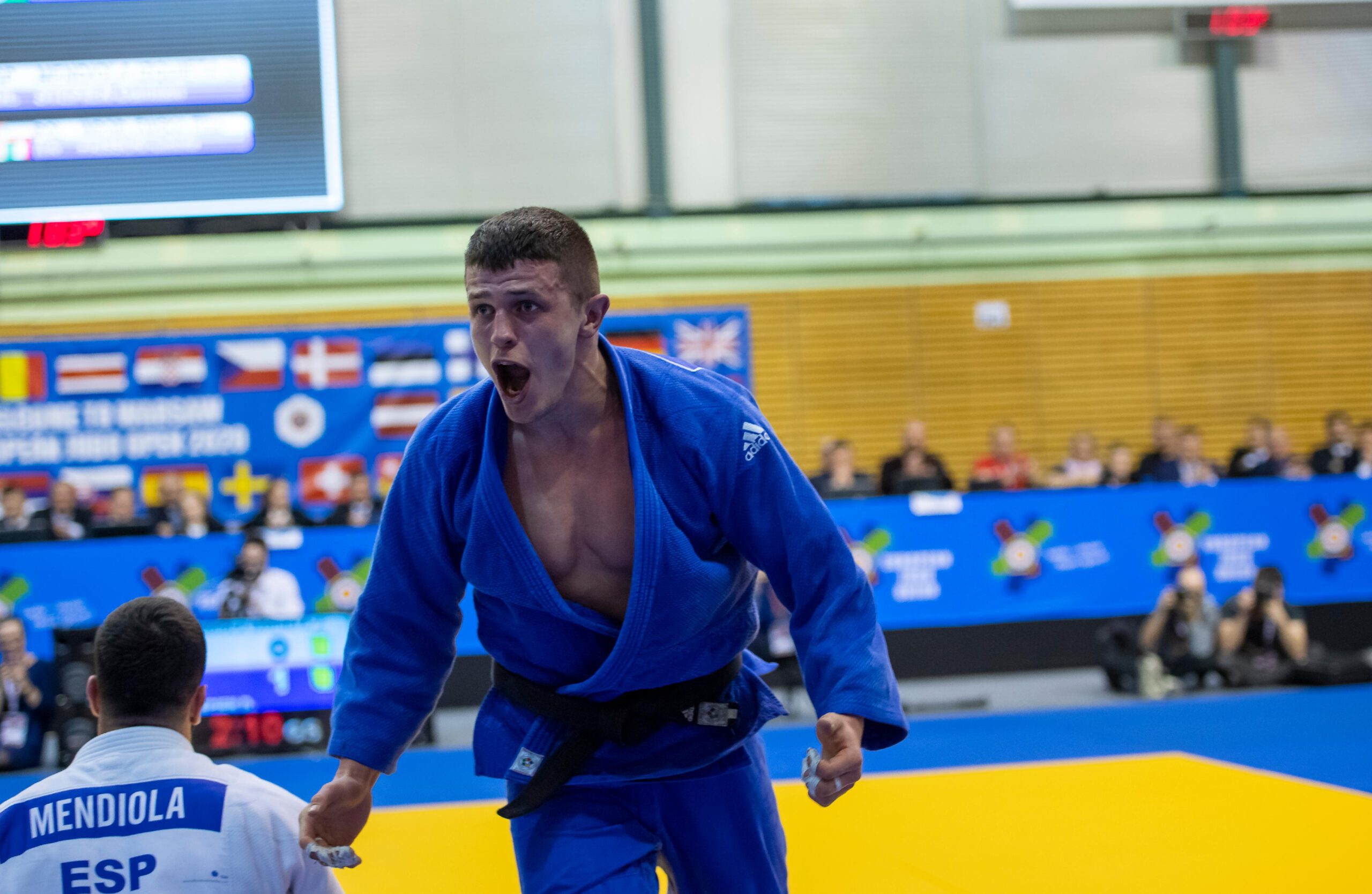 Damian STEPIAN. – Teofanovic Boris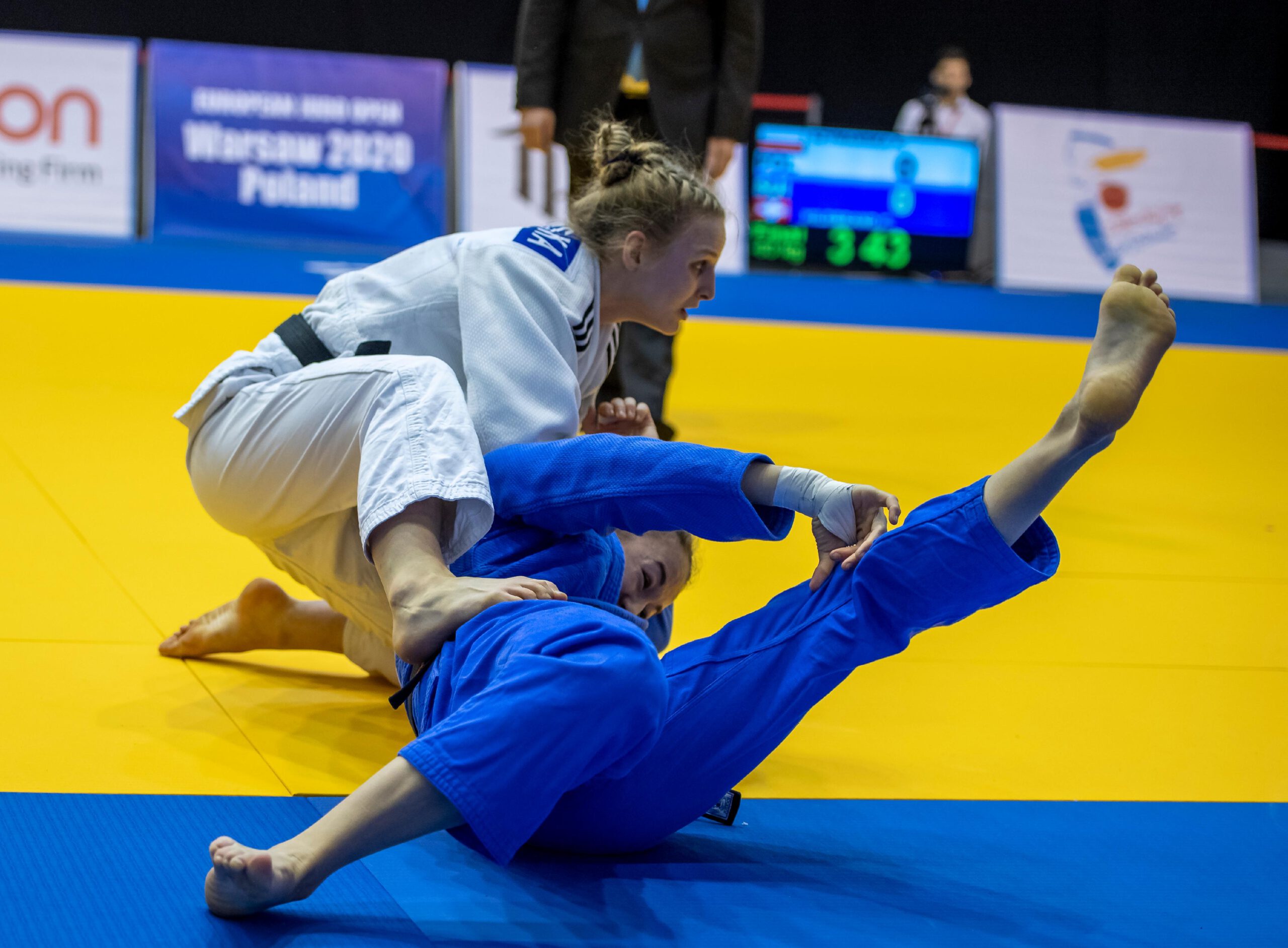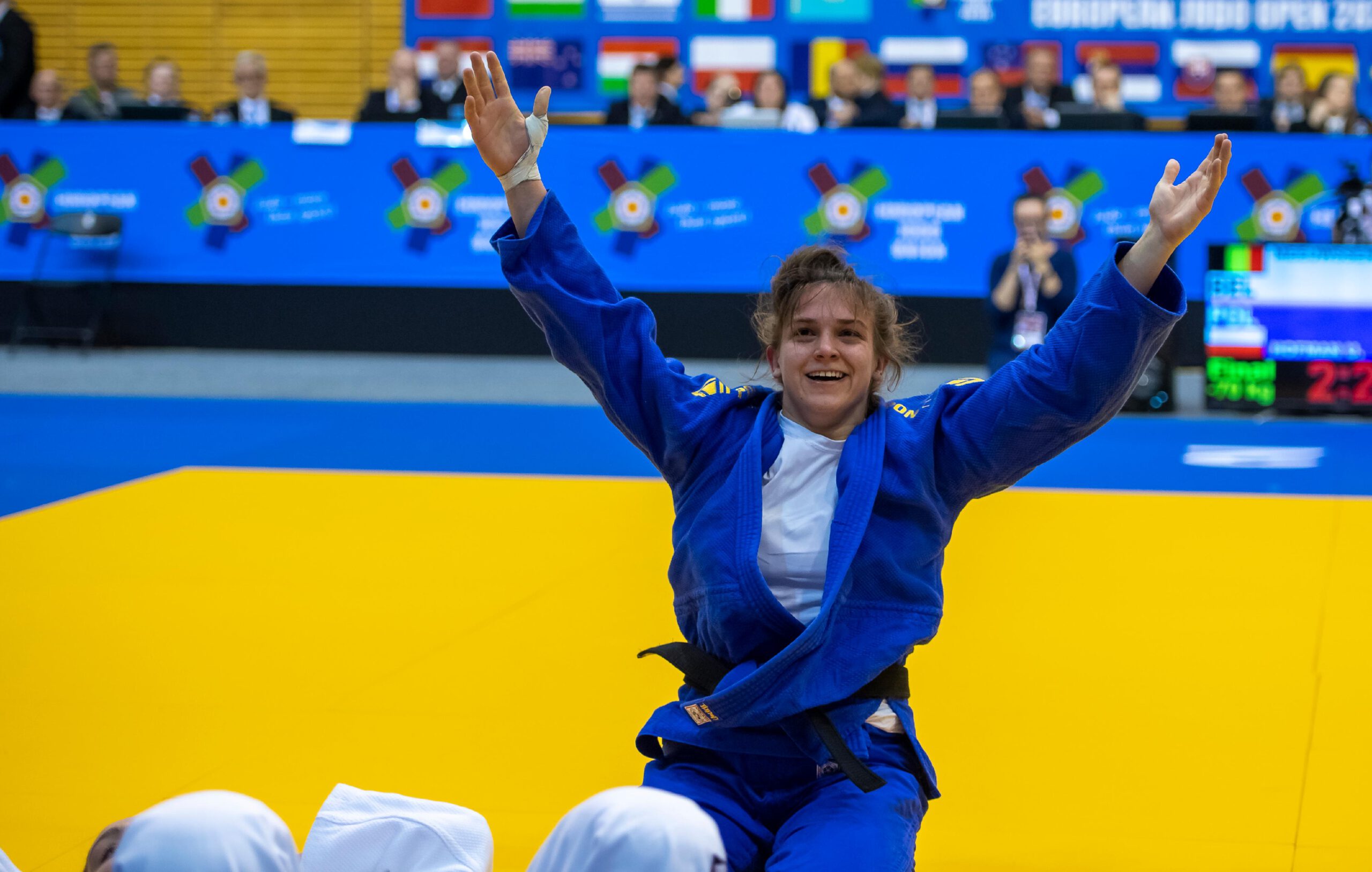 Urzula HOFMAN – Teofanovic Boris
However, a self-confessed surprise win came from Aliaksandr SIDORYK (BLR) in the -90kg category. The junior athlete who has made it on to the podium in various Junior European Cups in 2019, picking up a selection of bronze and silver medals, bypassed the junior level gold, today swiping a senior one instead.

It was anything but an easy day for the Belarusian athlete, especially in his quarter final contest. Coming up against Dutchman, Jan REIJNTJENS, SIDORYK had formed a plan with his coach and tried to follow instruction as much as possible, but the contest transitioned in to golden score, both athletes becoming visibly exhausted but equally as determined to take the win. Eventually, after eight minutes and 26 seconds of contest time, REIJNTJENS was issued a third shido, though a disappointing end, it was a tough contest for both.
My arms were tired, I felt I was becoming short of breath so I changed my method of fighting, after six minutes I couldn't imagine that I would lose, I must attack, I must achieve success here, perhaps I couldn't see the situation clearly but in my mind I needed to win.
Continuing, SIDORYK surprised with himself that he was able to compete at this level and had put so much effort in during this quarter final, was second guessing his endurance for the remainder of the competition. However, even against Grand Slam medallist and experienced senior, Zachary BURT (CAN), he performed extraordinarily and scored with ippon in less than two minutes.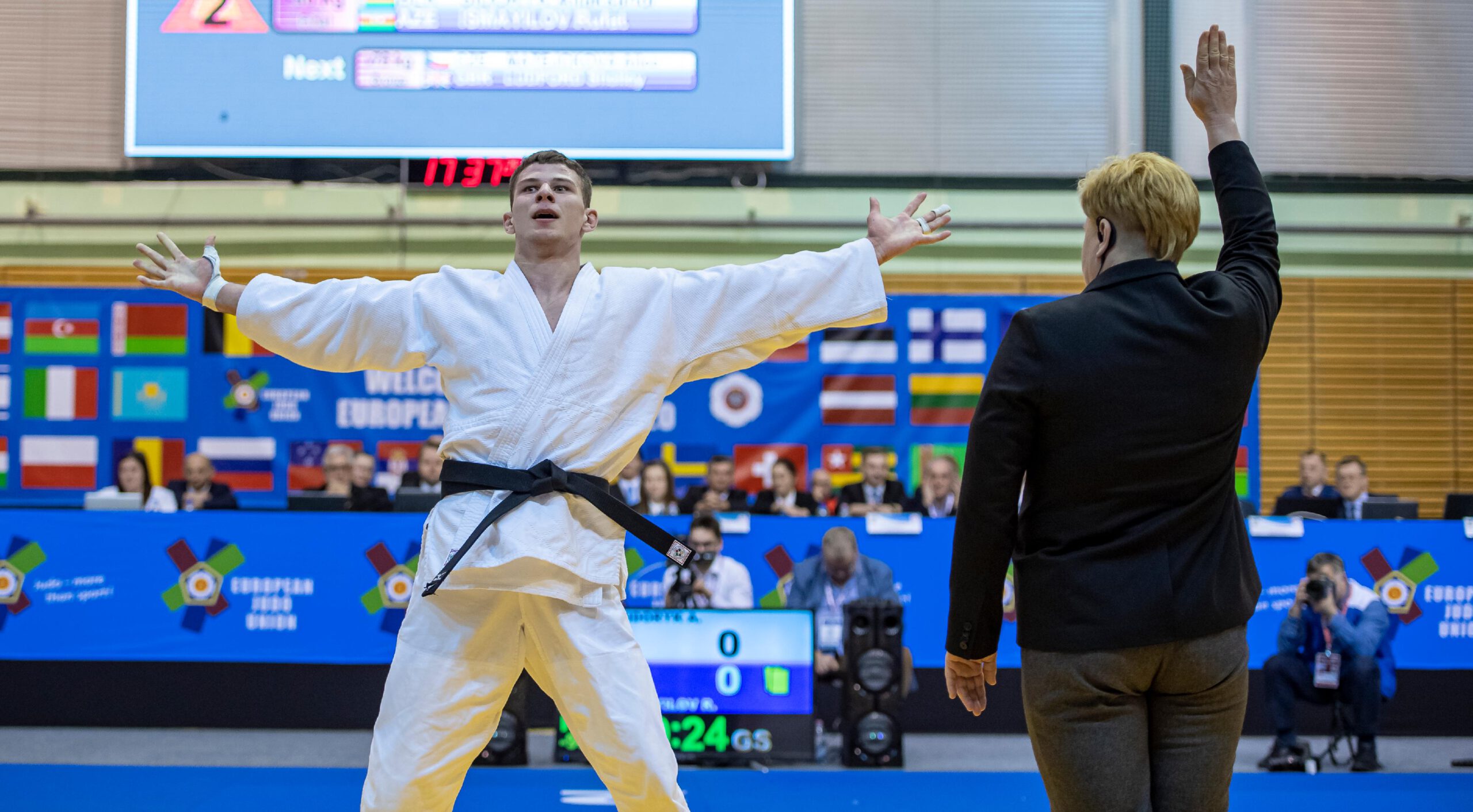 On paper, the final contest was not in his favour, meeting Baku Grand Slam gold medallist, Rufat ISMAYLOV (AZE). However, as his abilities had proven throughout the day, impossible was nothing. It was a tense match with scores and shidos issued and removed in favour of the Azeri but with a clean board, the pair went in to golden score.
I spoke to my coach and formed a plan for this fight, I followed it exactly and made a last second switch in direction and in the end I made it. I was a bit confused because of the changing of the score, but in the back of my mind I understood it didn't matter, I had to fight and take my own score regardless.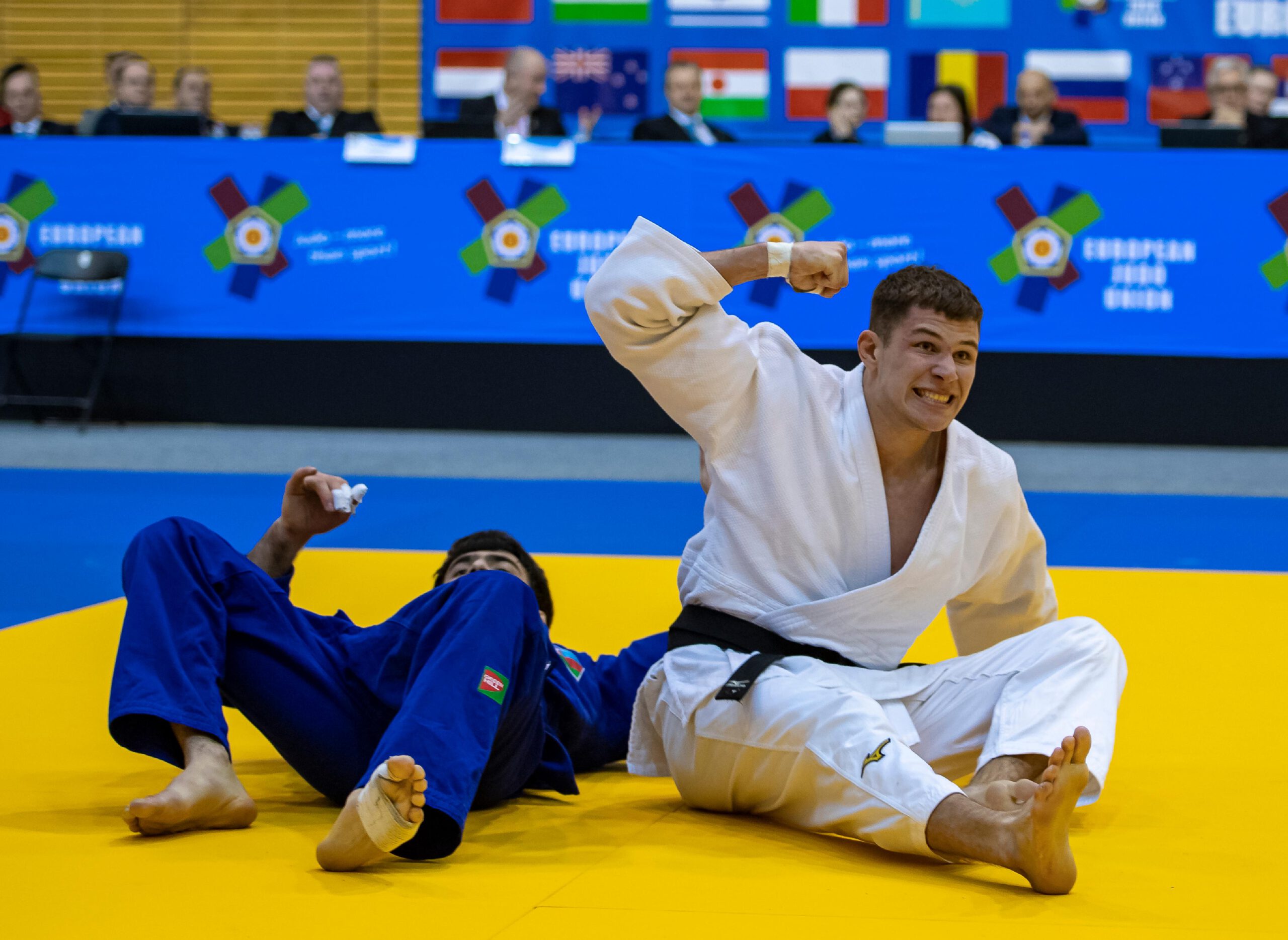 A burst of technique came from SIDORYK and resulted, not only with a beautiful execution, but an ippon and of course a senior European Open gold medal.
It was really a very hard day for me, from the very beginning each fight was hard work and tiring, my opponents today were all very good and high level and I could feel myself losing a lot of power even in the first few seconds. In the end I really didn't expect such a success because the start of my day was so hard but here I am.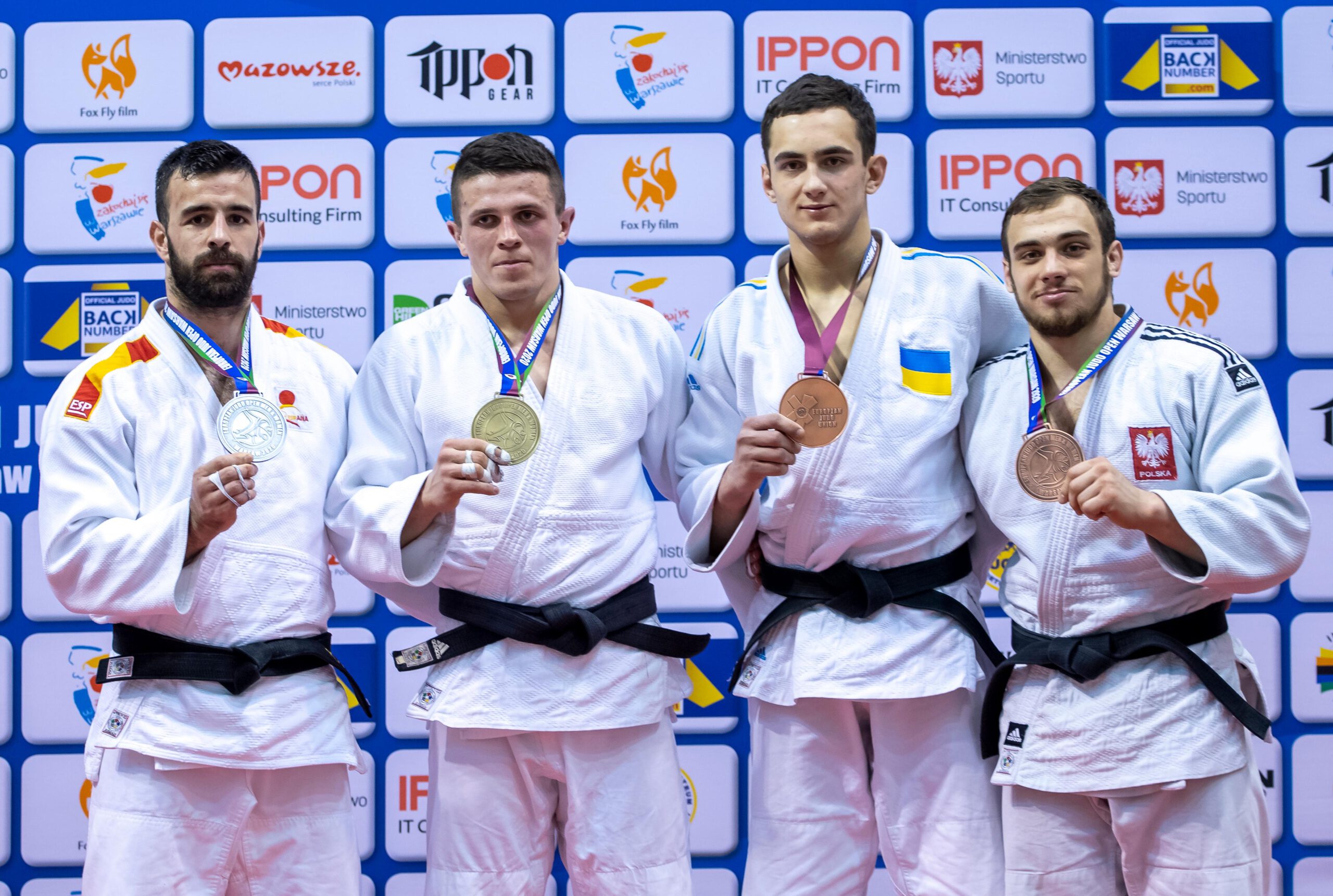 -81kg medallists 1. STEPIEN, Damian (POL) 2. MENDIOLA IZQUIETA, Jose Maria (ESP) 3. BUBYR, Artem (UKR) 3. WESELOWSKI, Kyrylo (POL) – Teofanovic Boris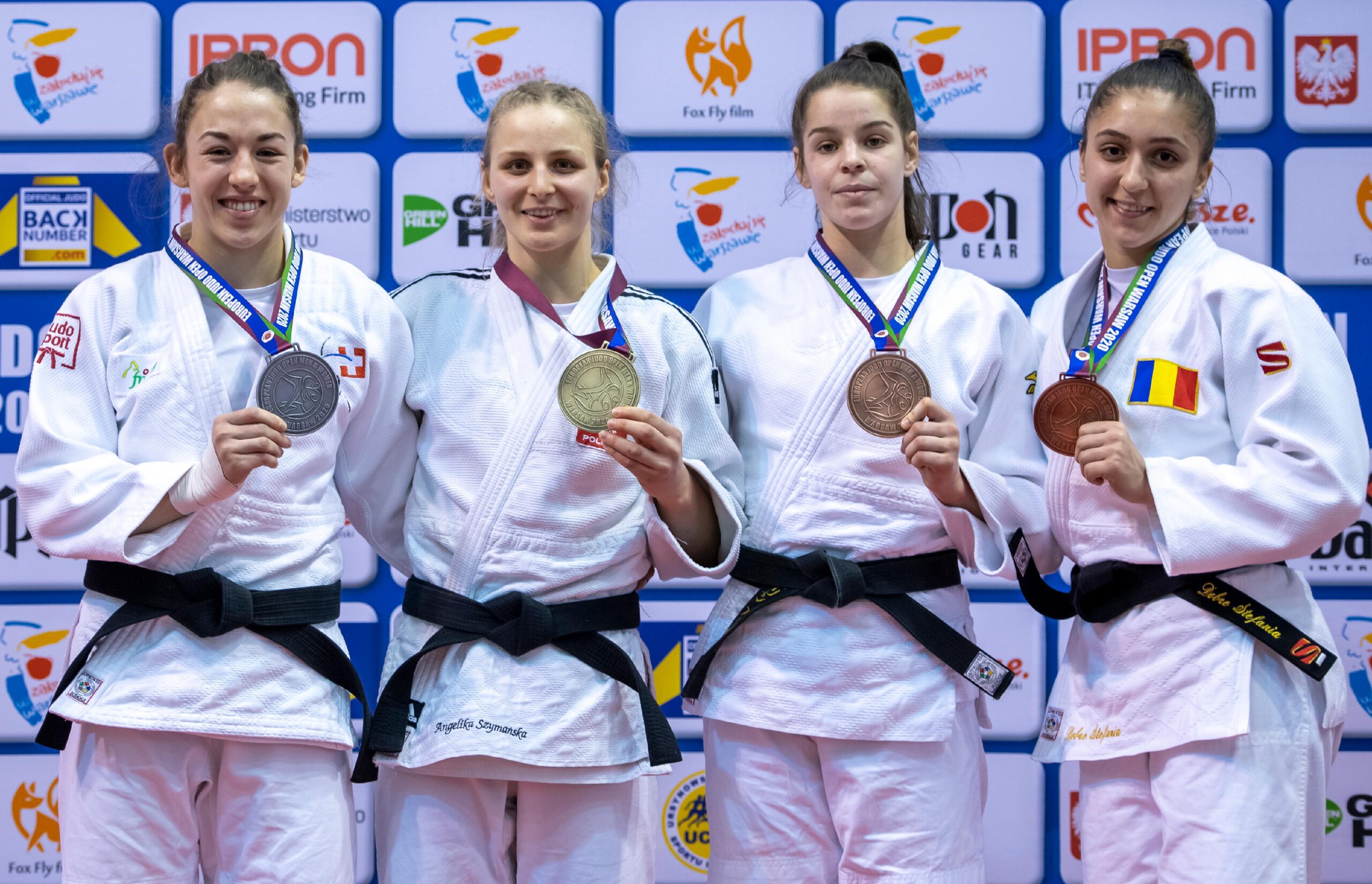 -63kg medallists 1. SZYMANSKA, Angelika (POL) 2. HILDBRAND, Carina (SUI) 3. VISSER, Jorien (NED)3. DOBRE, Stefania Adelina (ROU) – Teofanovic Boris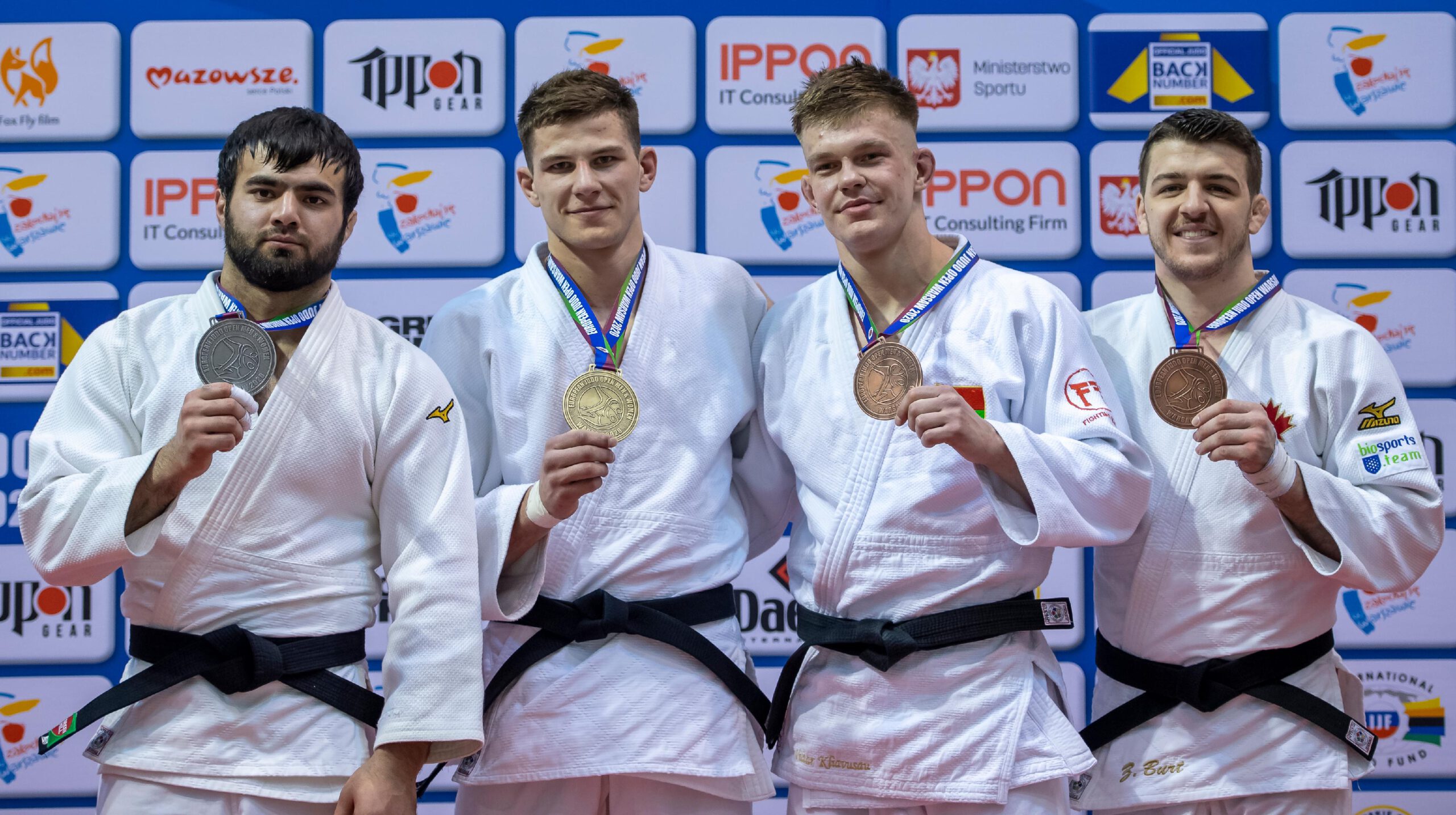 -90kg medallists 1. SIDORYK, Aliaksandr (BLR) 2. ISMAYILOV, Rufat AZE) 3. KLIAVUSAU, Viktar (BLR)3. BURT, Zachary (CAN) – Teofanovic Boris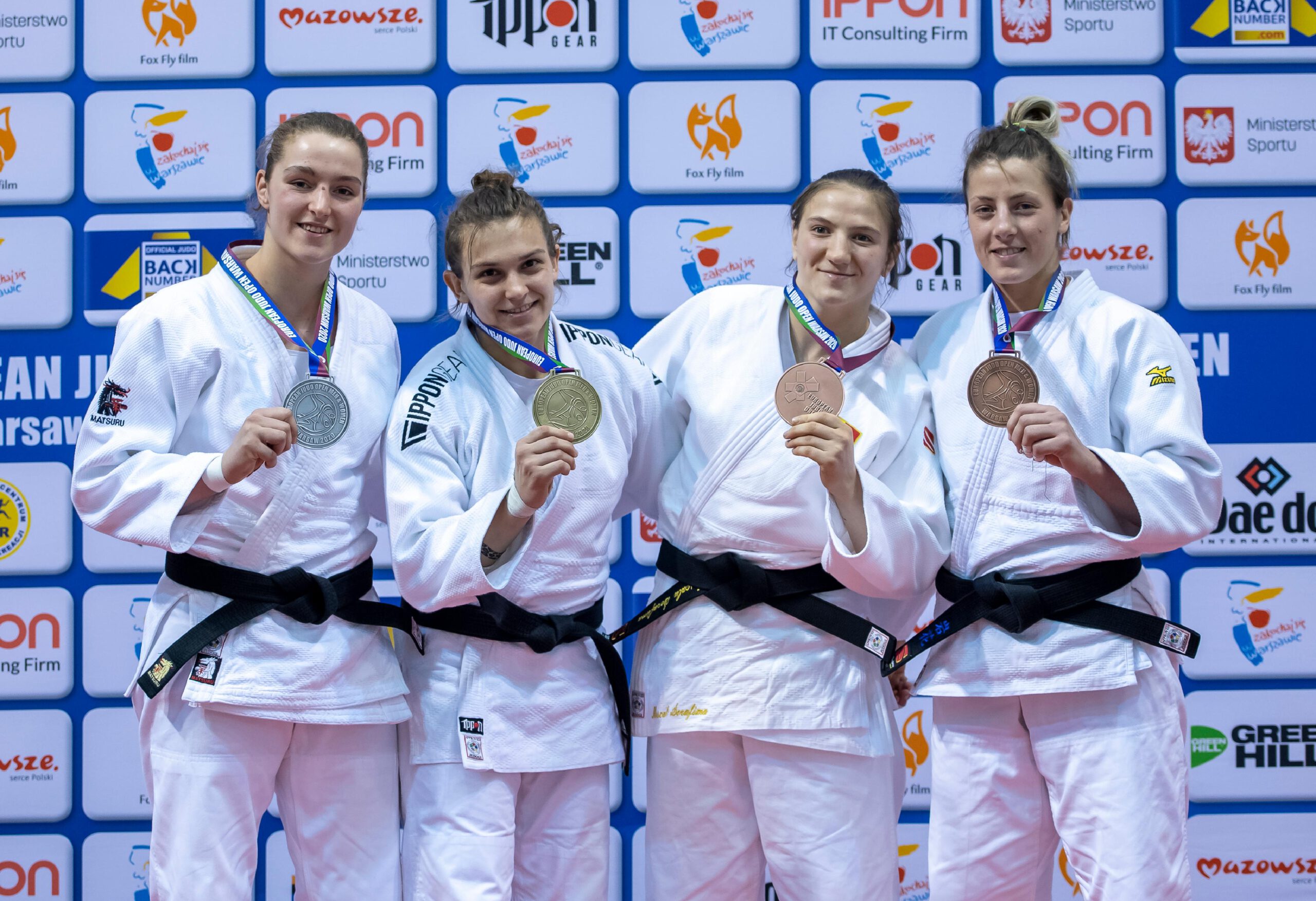 -70kg medallists 1. HOFMAN, Urszula (POL) 2. MEEUWSSEN, Lien (BEL) 3. MOSCALU, Serafima (ROU) 3. PAISSONI, Carola (ITA) – Teofanovic Boris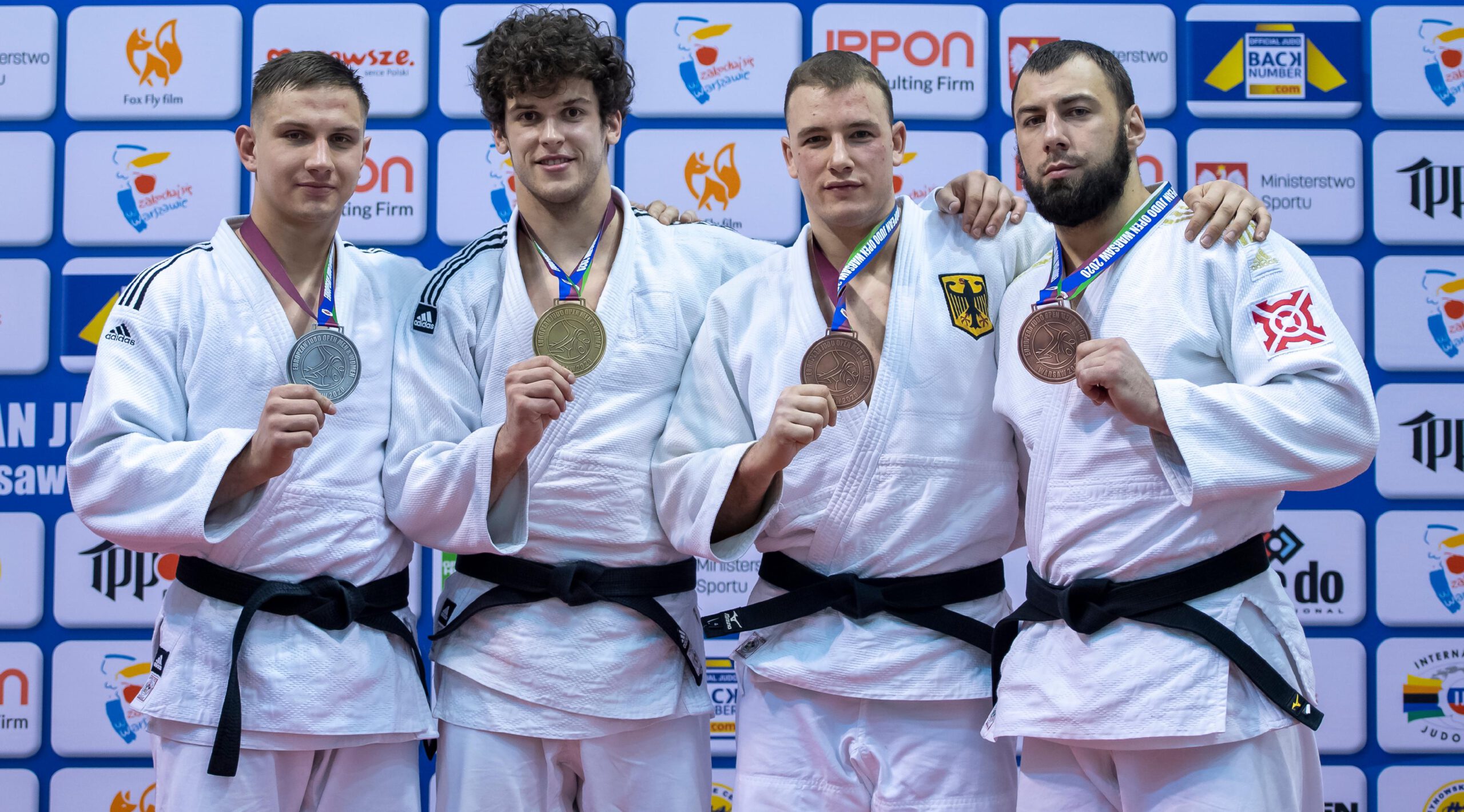 -100kg medallists 1. SZCZUROWSKI, Kacper (POL) 2. LYSENKO, Oleksii (POL) 3. HERBST, Daniel (GER) 3. SAVYTSKIY, Anton (UKR) – Teofanovic Boris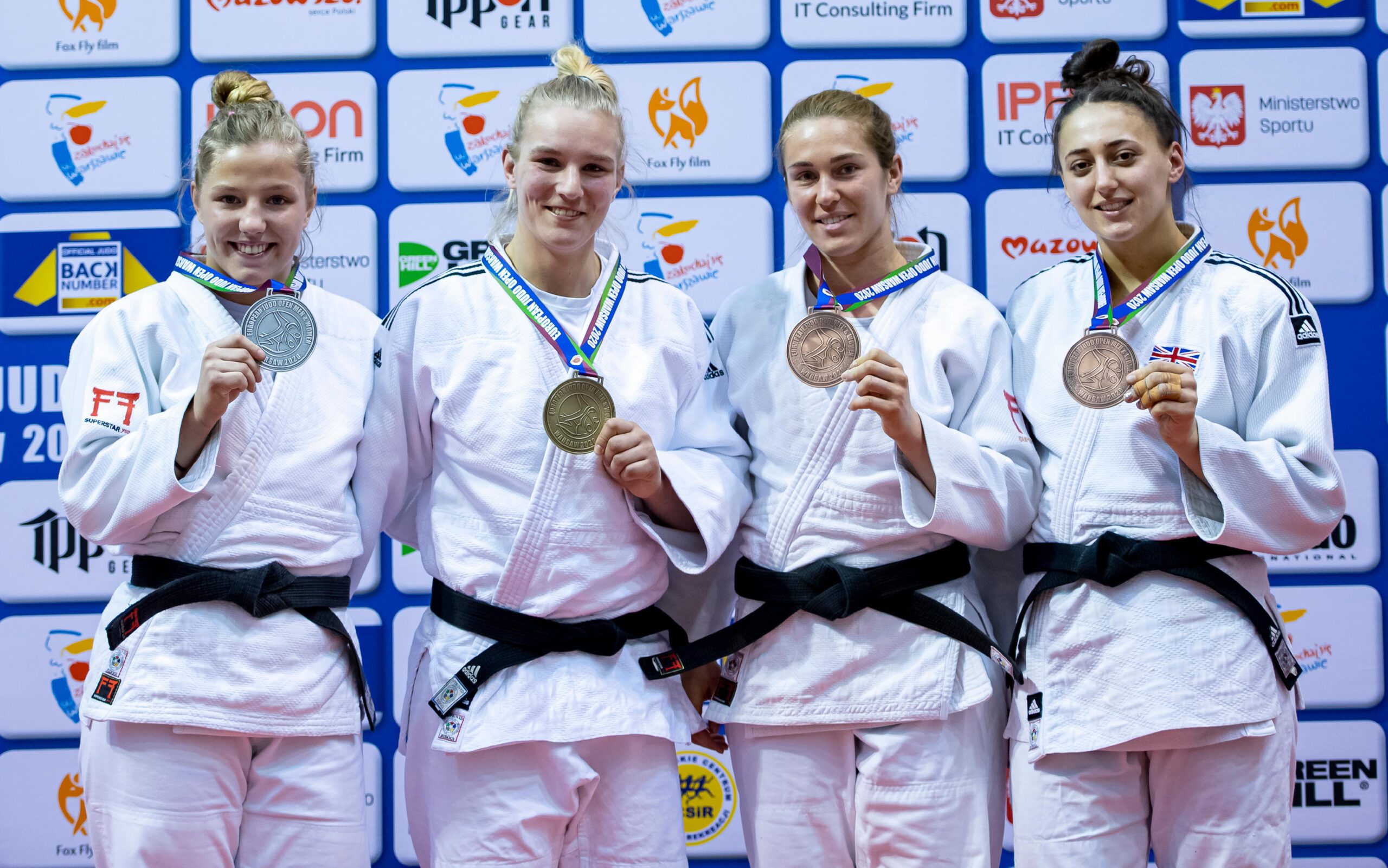 -78kg medallists 1. STEVENSON, Karen (NED) 2. VAN HARSELAAR, Renee (NED) 3. ROSETTA, Melora (ITA) 3. LUDFORD, Shelley (GBR) – Teofanovic Boris
+100kg medallists 1. SPIJKERS, Jur (NED) 2. GAHRAMANOV, Shahin (AZE) 3. TERHEC, Joseph (FRA) 3. ODKHUU, Tsetsentsengel (MGL) – Teofanovic Boris
+78kg medallists 1. PAULUSOVA, Marketa (CZE) 2. ERDENEBILEG, Gandiimaa (MGL) 3. KAMPS, Marit (NED) 3. BASTAREAUD, Stessie (FRA) – Teofanovic Boris
Judoka
Author: Thea Cowen
---