We return to Vantaa with more actions for the 2019 Junior European Judo Championships which will take place 12-15 September 2019. Over 400 judoka entered from 44 different nations. The Energia Areena Sportshall is ready to welcome all athletes, coaches, referees and distinguished guests.
The President European Judo Union, Sergey Soloveychik, shares his thoughts on the upcoming weekend:
So many of today's champions have taken their first steps in international Judo with performances at previous Junior European Championships and we fully expect to see the next crop of champions here in Vantaa. At the same time, it is essential to recognise the role that competitive Judo plays in the development of the personalities of our young Judoka, irrespective of whether or not they go on to stand on this or other podiums. The city of Vantaa has already demonstrated its ability to act as a competent and exciting host.
The President Finnish Judo Association, Marko Laaksonen, looking forward to weolcome you all in Finland.
Dear Judo Friends, On behalf of the Finnish Judo Association I am pleased to welcome you, the organizers, guests and participants of the Junior European Judo Championships in Vantaa. We are delighted and honoured to have the opportunity to organize an event of this importance. I am sure that our experienced organization will do their best to arrange memorable Championships for all teams and also spectators.
The tournament will be spread across four days. Three days of individual contests and one day of mixed team event. For the first time we will not see the -55 kg and -44 kg categories on the schedule as they no longer exist for the junior age group. It is the total of seven women and seven men weight divisions. Let's go through the list of potential medallists according to the entry list.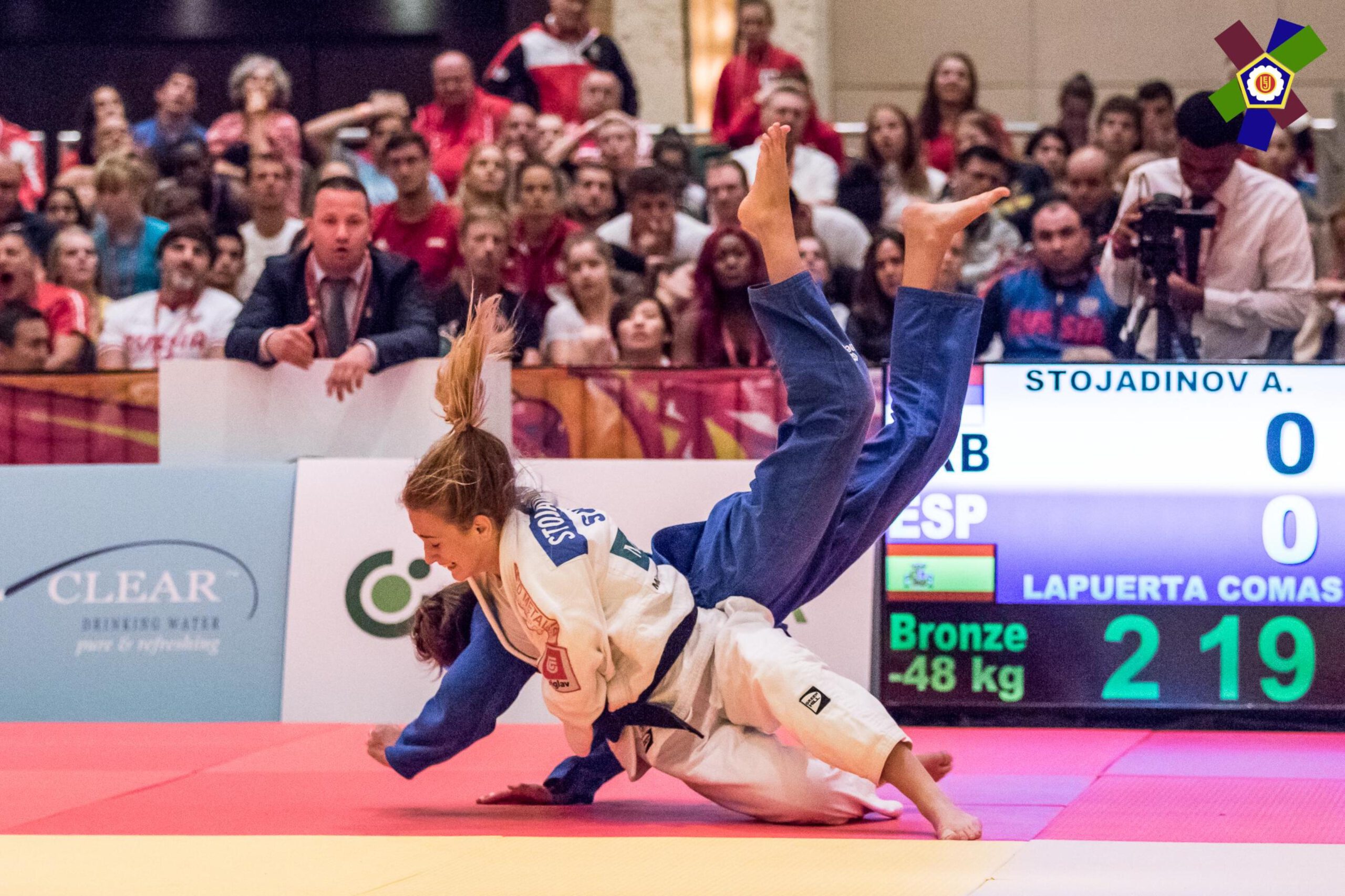 -48 kg category
Since the -48 kg is the new lightest division for juniors, we will see former -44 kg judoka aiming to push through for medals. Junior European Champion and World bronze medallist, Lois PETIT (BEL) is definitely one of them. Also junior World bronze medallist, yet in the -48 kg category, Andrea STOJADINOV (SRB) stands with high chances of collecting her first junior European medal. Last year's silver medallist, Tugce BEDER (TUR) and bronze medallist, Mireia LAPUERTA COMAS (ESP) are also heading to Vantaa. Others with possible medal catch will be Mascha BALLHAUS (GER), Tamar MALCA (ISR) and Anastasiia BALABAN (BUL).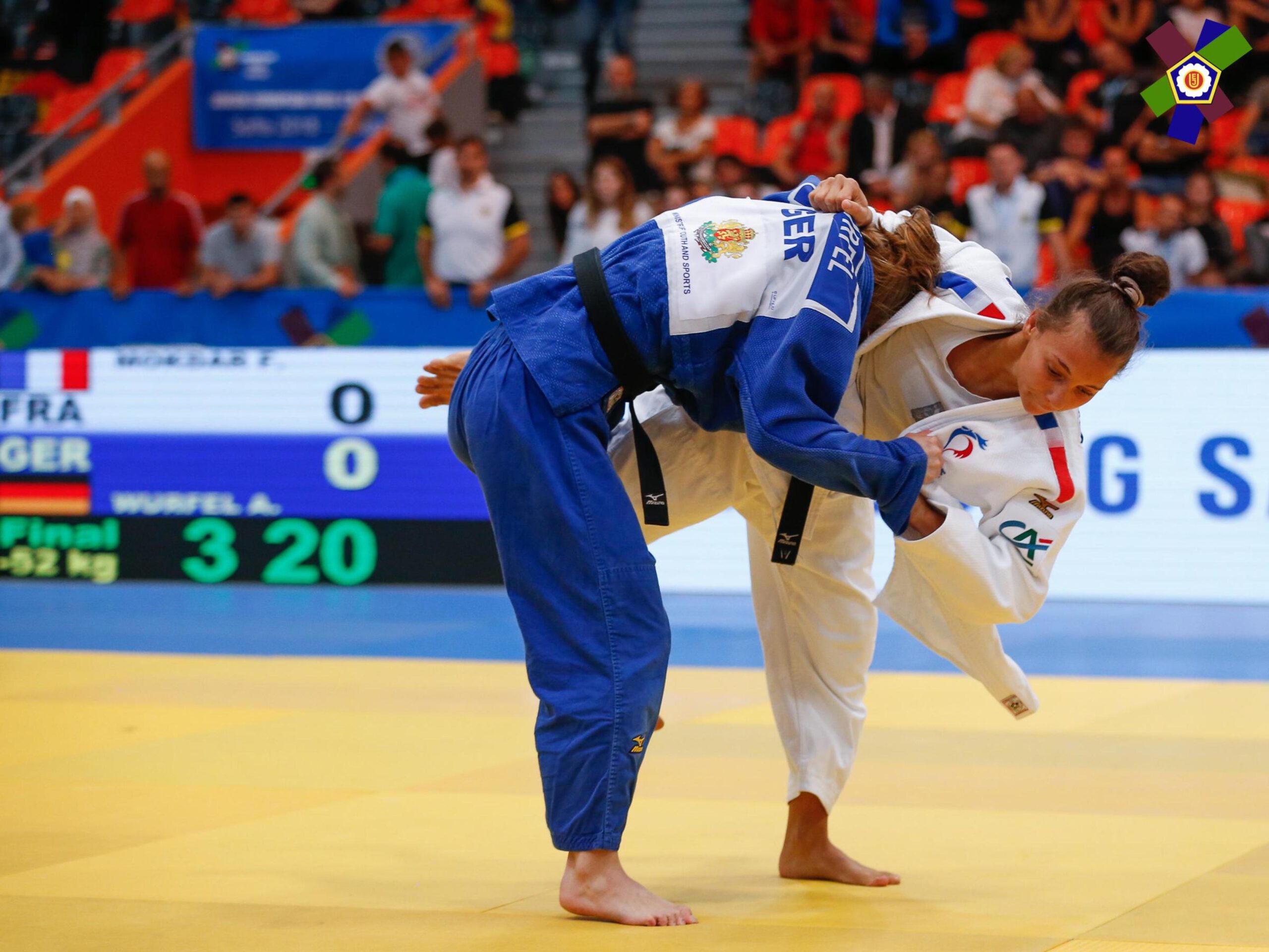 -52 kg category
2018 Junior European Champion and WRL #2, Faiza MOKDAR (FRA) returns to double her junior European titles in the -52 kg category. Gultaj MAMMADALIYEVA (AZE) won bronze in the -48 kg previous year and will now be seeking to take on everything there is on offer a division above, with hope of returning home with another hardware. Two others to look out for are Yasmin JAVADIAN (GBR) and Nadezda PETROVIC (SRB).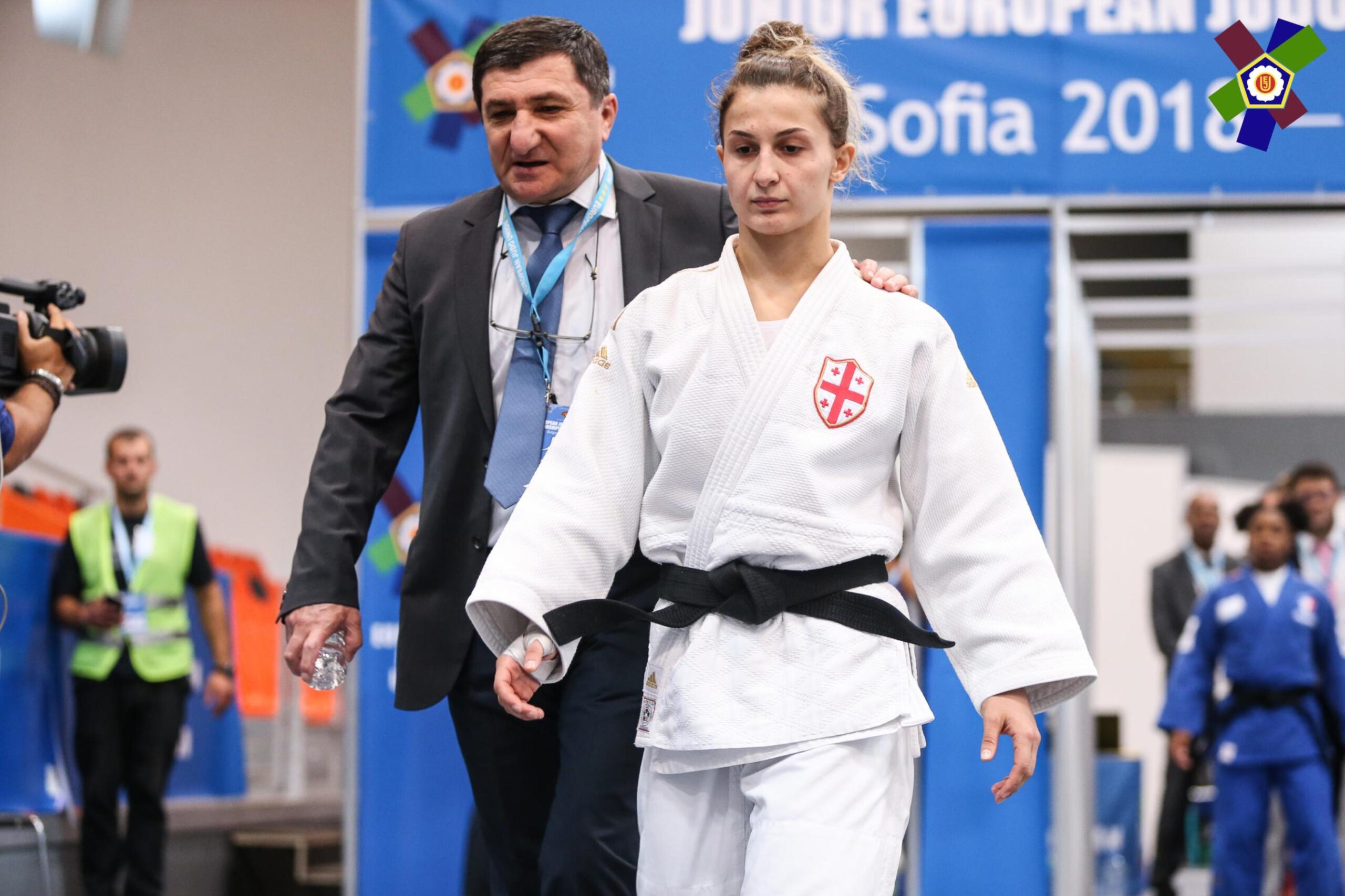 -57 kg category
The total of 26 entries received in the -57 kg category where junior world rank leader and junior European bronze medallist, Marica PERISIC (SRB) will also be at present. WRL #2, Vera ZEMANOVA (CZE) and WRL #3, Pleuni CORNELISSE (NED) are also on route to Scandinavia. The latter narrowly missed out on the medal last year. 2018 silver medallist and recent Grand Prix bronze medallist, Eteri LIPARTELIANI (GEO) is a strong winner prospective of the category. Not owner of any previous European or World medals, yet, definite potentials are Andjela SAMARDZIC (BIH), Seija BALLAUS (GER), Josie STEEL (GBR) and Flaka LOXHA (KOS). Finland will enter the field of play with two judoka in this weight division, Christina SANDELL and Elviira KUJANSUU.
-63 kg category
A busy day awaits for all judoka in the -63 kg category. Seven names for 4 spots on the podium, starting with world rank leader, junior European and World bronze medallist, Anja OBADOVIC (SRB). Let us not forget the strong German duet, Annabelle WINZIG and Dena POHL. The latter for bronze at the junior Europeans in 2017. Than you have the powerful OZBAS Szofi (HUN) and skilful, yet, reasonable newbie in the division, Iva OBERAN (CRO). Lia LUDVIK of Slovenia won the category last year. Two replacements are on their way to fill the spot. Namely, Zala PECOLER and Zarja TAVCAR.
-70 kg category
Both bronze medallist of last year's junior European will be at present in the -70 kg category, Mariam TCHANTURIA (GEO) and Marlene GALANDI (GER). Kelly PETERSEN POLLARD (GBR) has been on fire this year and climbed up to be amongst the top 3 of the junior world ranking. She can bring the blaze to create an interesting outcome and surprise one or two.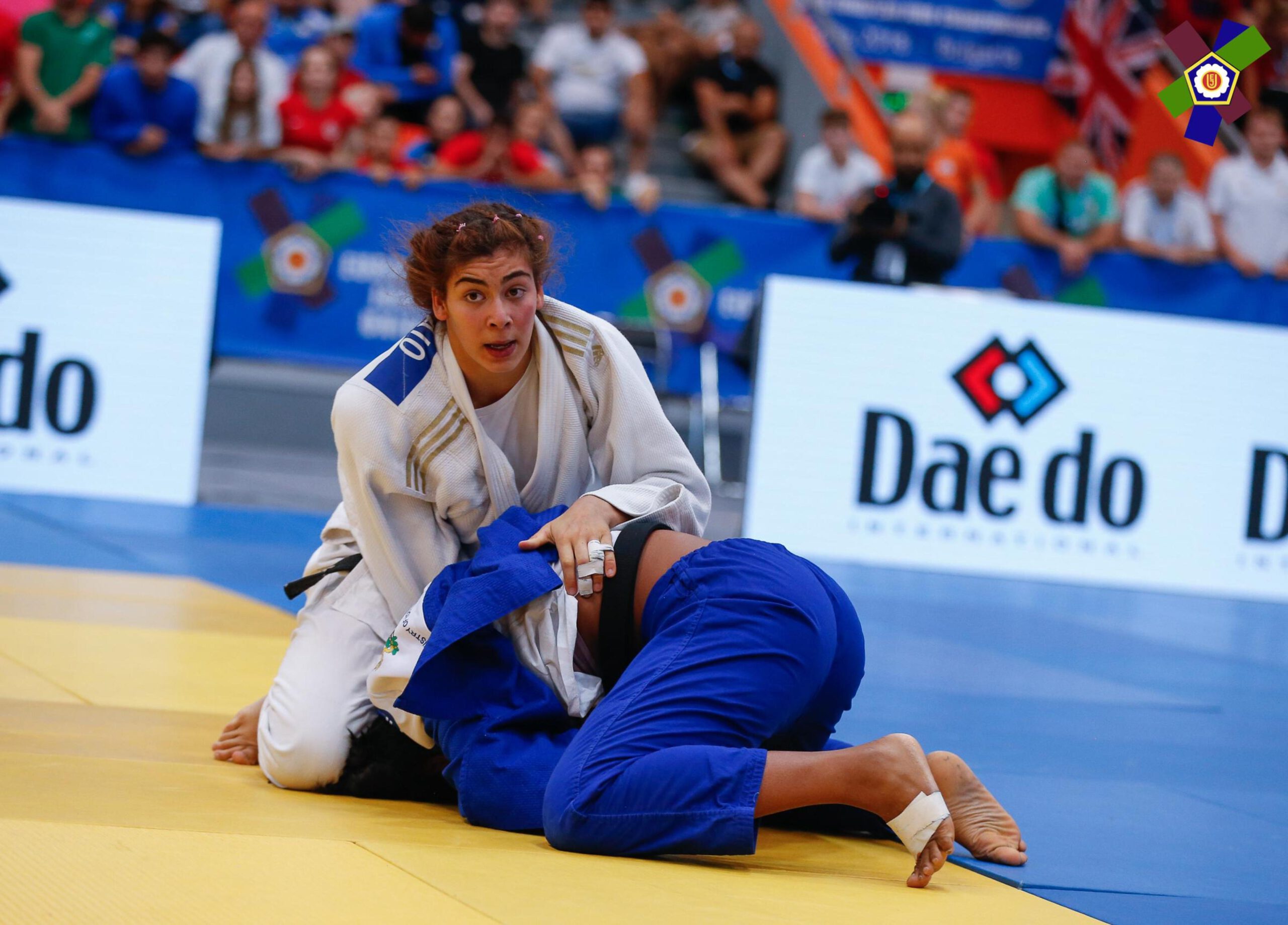 -78 kg category
Hypothetically, the only thing can stop Patricia SAMPAIO (POR) from winning another junior European title is the jetlag from Tokyo, where she placed 5th at the senior World Championships. Germany's Raffaela IGL is also a strong competitor of the weight class and a certain medal hope. Finland will have one judoka competing in this weight and that is Noora NYKANEN.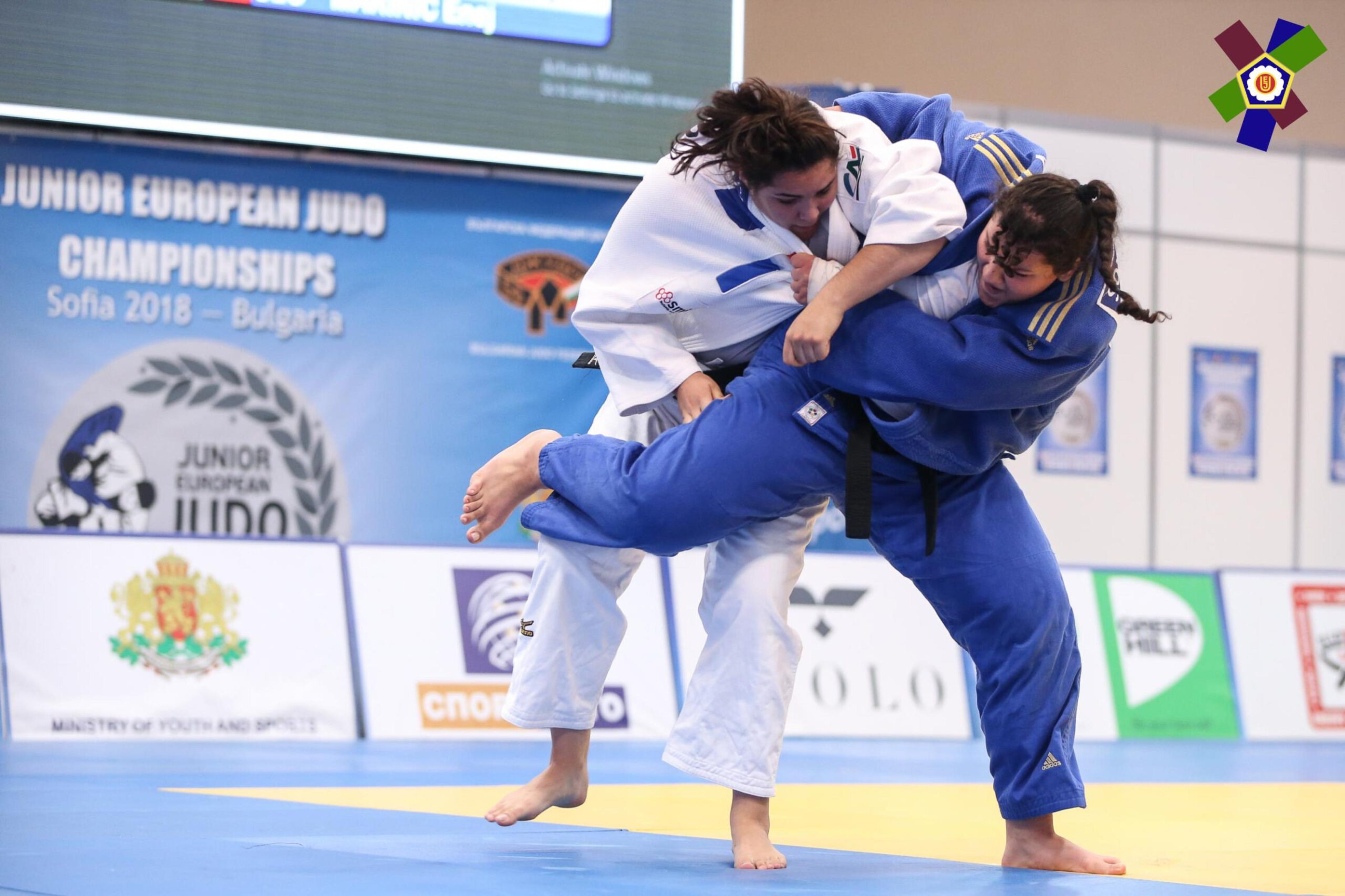 +78 kg category
FARKAS Szilvia (HUN) will have a big shoe to fill after her team mate SZIGETVARI Mercedesz won last years' junior European and placed third two years back. WRL #2, Helena VUKOVIC (CRO) will be seeking to clinch a medal after missing out on it during previous years. The Georgian duet, however, will be one to overcome for all. Both, junior European bronze medallist, Sophio SHOMKHISHVILI and Salome MAKISHVILI will aim for a medal a piece. Kubranur ESIR (TUR) claimed bronze at the two previous occasion. Certainly, she will want to do better this time around.
-60 kg category
Firstly, what is eye-catching in the -60 kg is that there is no Georgian judoka entered and knowingly, they just won a senior World title in the same weight class. Nevertheless, there are 27 judoka entered and they will all be up for grab. Junior World Champion and European silver medallist of the -55 kg, Rovshan ALIYEV (AZE) was forced to move up just like the rest of them. Was there enough time to shift on some weight and adjust? Certainly, or else he would not have been selected alongside team mate and WRL #3, Ahmad YUSIFOV. Whether he can make it to podium or not we have to wait and see. The same applies to FECZKO Csanad of Hungary. Worth to keep an eye on Salih YILDIZ (TUR) too.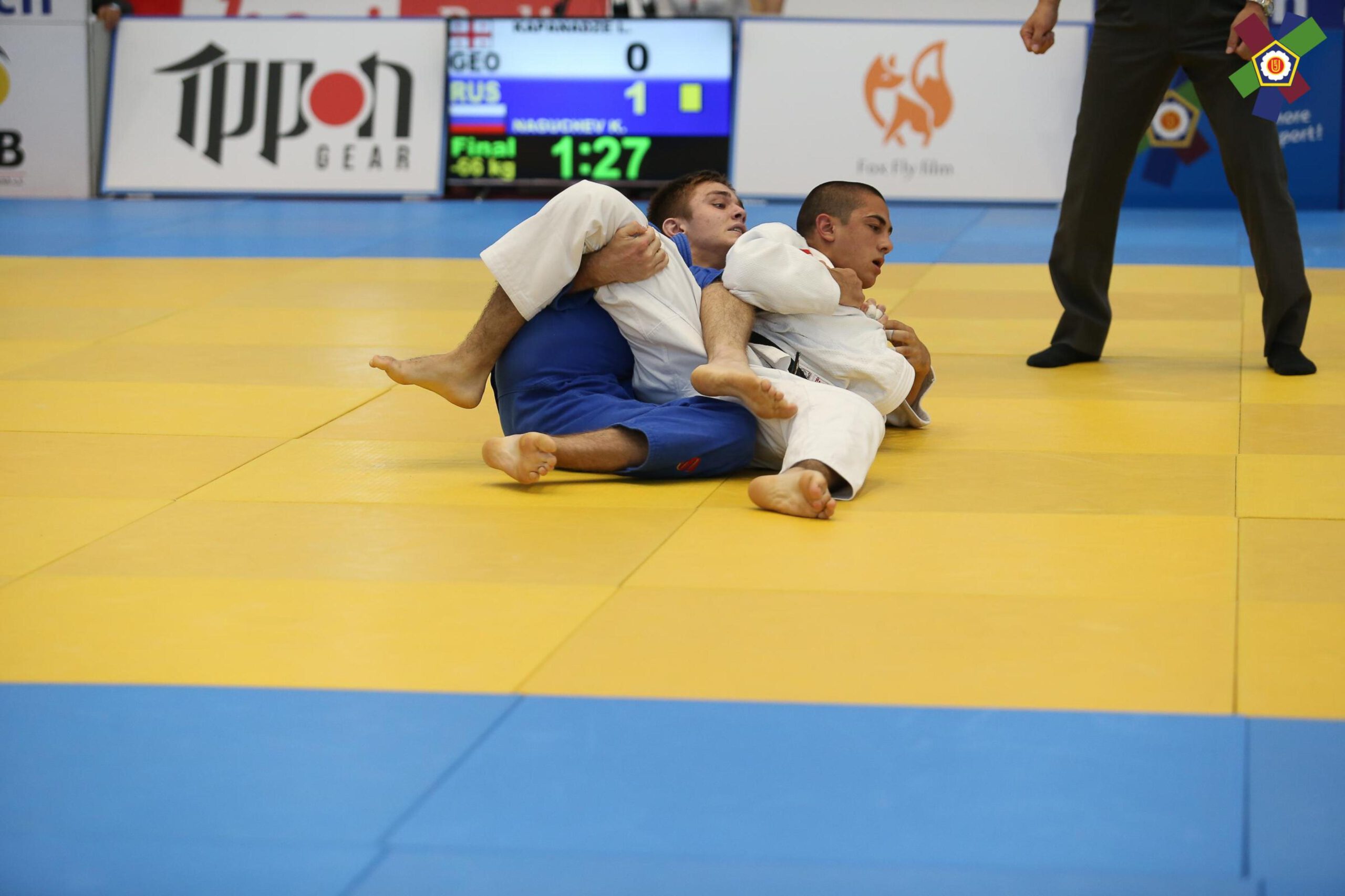 -66 kg category
The list of the -66 kg category is missing its' main man. Multiply junior European Cup winner, junior Worlds 5th and WRL #3, Kazbek NAGUCHEV of Russia is not on the entry list. Instead, his fellow team mate, Ismail MISIROV (RUS) will fill out the space and hopefully one of the podium spots too. The field is pretty open apart from some fiercer names like Luka KAPANADZE (GEO), Artjoms GALAKTIONOVS (LAT) and PONGRACZ Bence (HUN). The host nation will send two judoka on the field of play in this weight class, Thomas RONKKO and Turpal DJOUKAEV.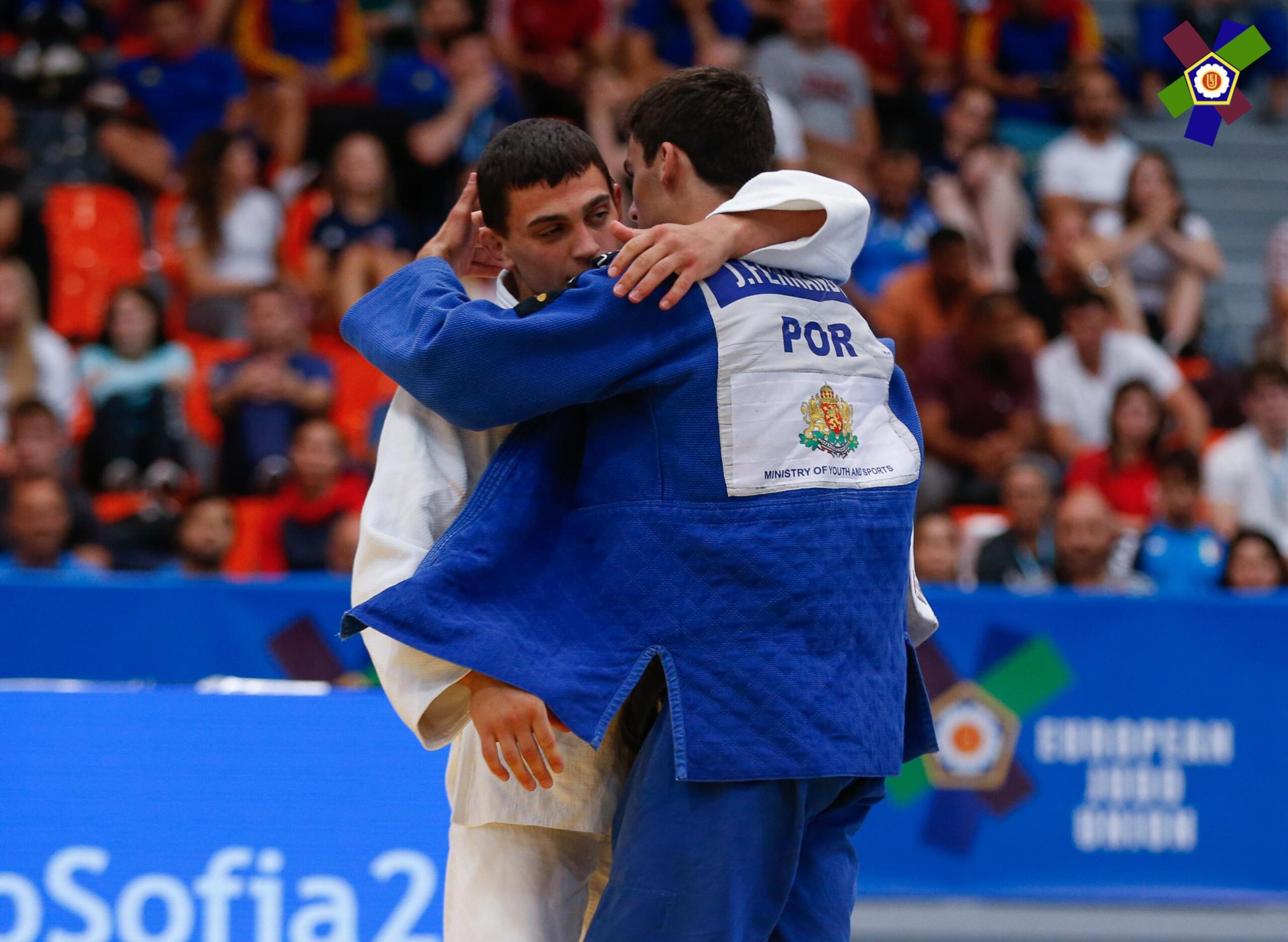 -73 kg category
Joao FERNANDO (POR) won silver at the 2018 junior Europeans whilst David GAMOSOV claimed bronze in 2017. They both will be in Vantaa challenging the -73 kg category. And so junior World bronze medallist, Georgios MARKARIAN (GRE). Another three judoka you want to watch very closely are Mathias CZIZSEK (AUT), Claudio NUNES DOS SANTOS (LUX) and regular IJF World circuit visitor, Grand Prix bronze medallist, Victor STERPU (MDA). Finland will join with two judoka, Valtteri OLIN and Eetu HEINONEN.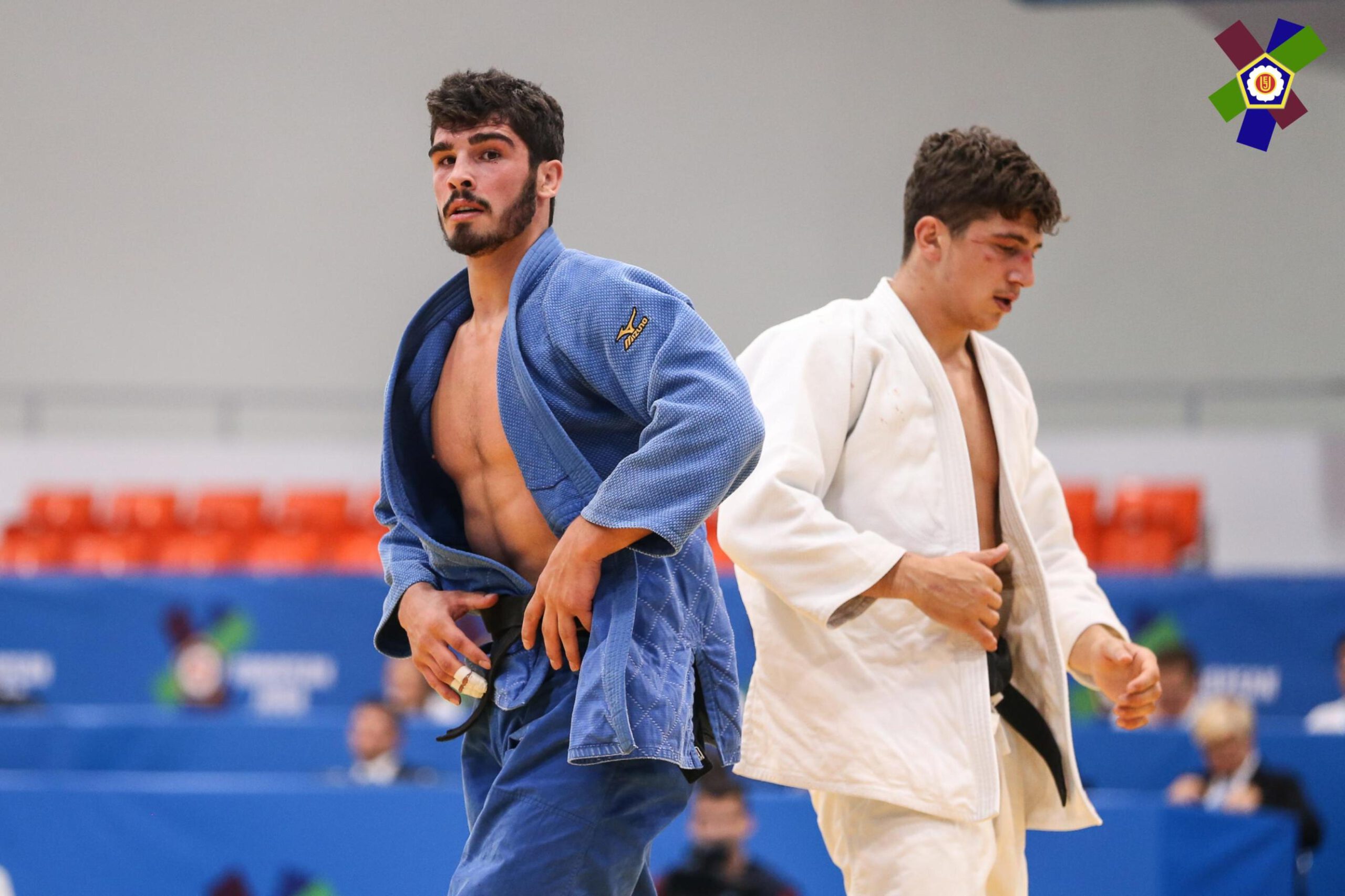 -81 kg category
Georgia's junior European silver medallist from 2018, Tato GRIGALASHVILI is looking as one of the strongest amongst the heavy entry list of 39 judoka in the -81 kg category. Italian duet, Kenny Komi BEDEL and Giacomo GAMBA will have a few say on the outcome. Yes indeed, Giacomo is the son of the legendary Ezio Gamba. The same robust routine is expected from the Hungarian duet, TOTH Benedek and RAJKAI Robert. Vuk ELEZ (BIH) won a senior European Cup medal earlier this year. Can he transfer that effort to the junior level? We shall see. Eetu IHANAMAKI and Oskari MAKINEN will seek to keep the home crowd on the edge of their seats.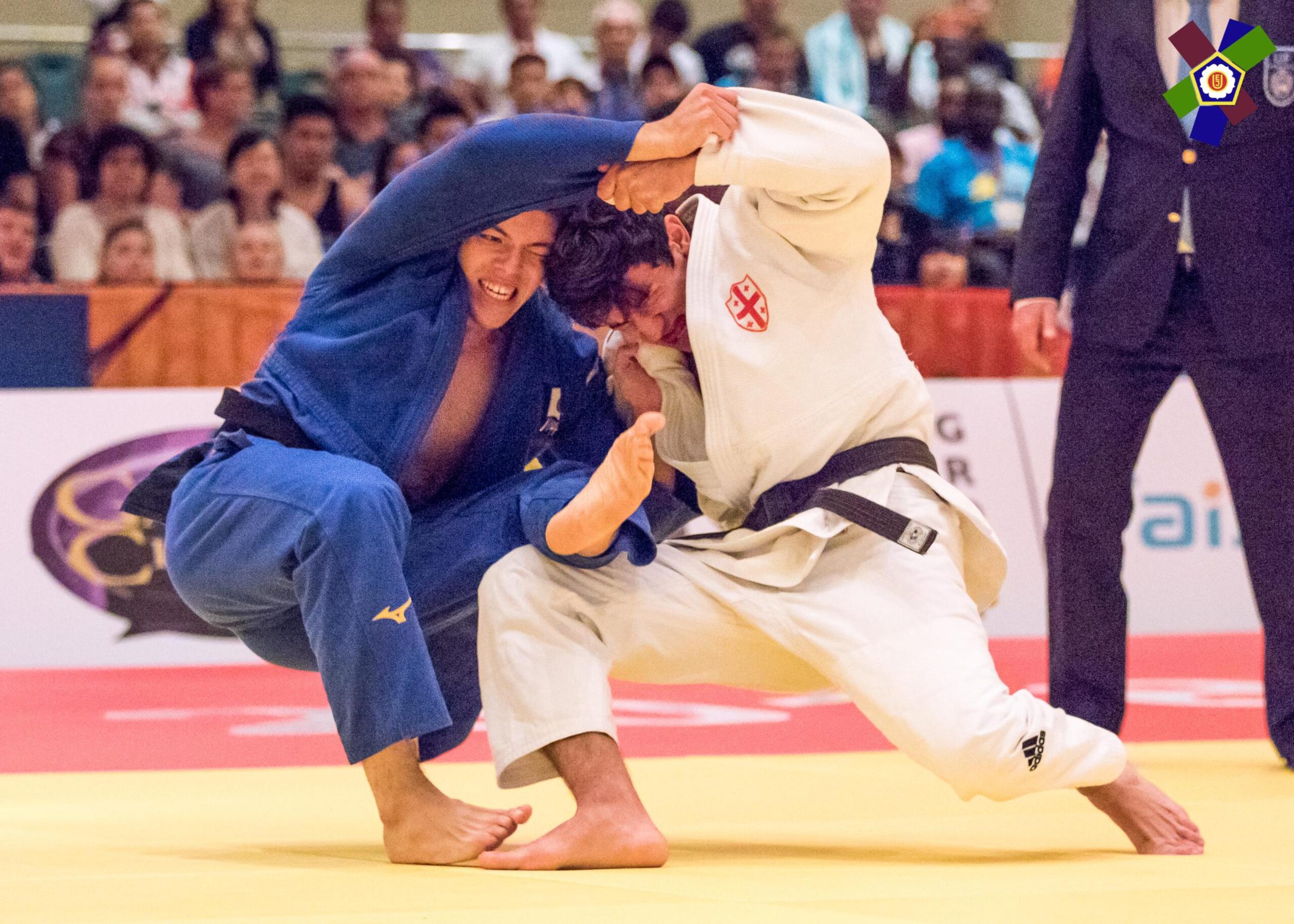 -90 kg category
Junior World Champion and world rank leader, Lasha BEKAURI (GEO) is ready for action in the -90 kg category. He will be joined by Mikheili BEKAURI (GEO). Junior European silver and World bronze medallist, Mert SISMANLAR (TUR) will join the show too. Mansur LORSANOV (RUS) won bronze at last year's junior European. He is certainly hungry for more. Toni MILETIC (BIH) narrowly missed out on a medal in 2018 in this strong field of entry. WRL #2, Darko BRASNJOVIC (SRB) is yet to collect his first junior European medal. This weight category will certainly bring much excitement on the day.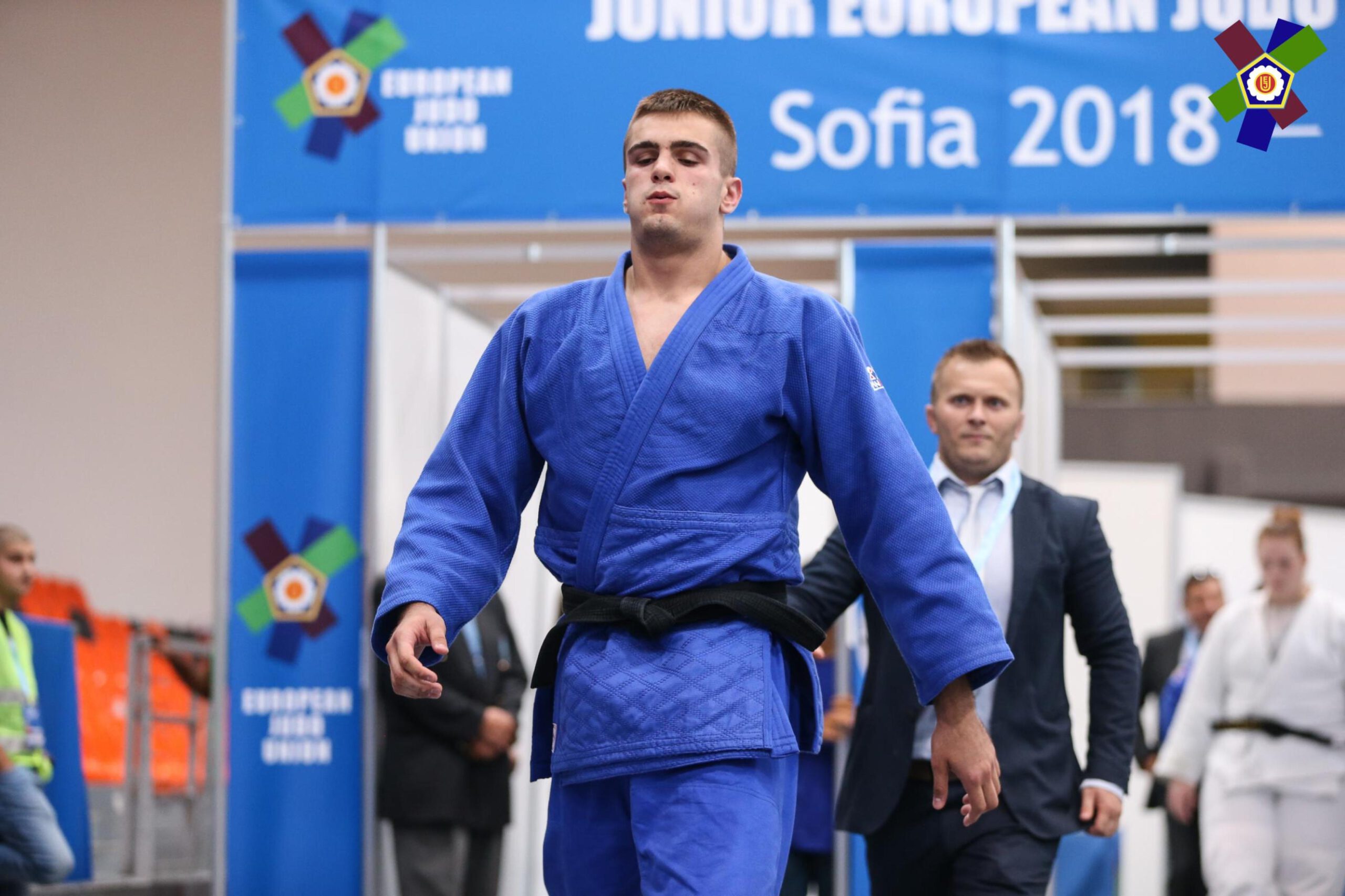 -100 kg category
Junior WRL #3, Mathias MADSEN (DEN) will lead the -100 kg category. However, silver winner of last year, Shpati ZEKAJ (KOS) and bronze medallist, Adil KARIMLI (AZE) will both be a greater of a challenge for all. Possible strive could come from the Hungarian duet, ARVAI Peter and VEG Zsombor.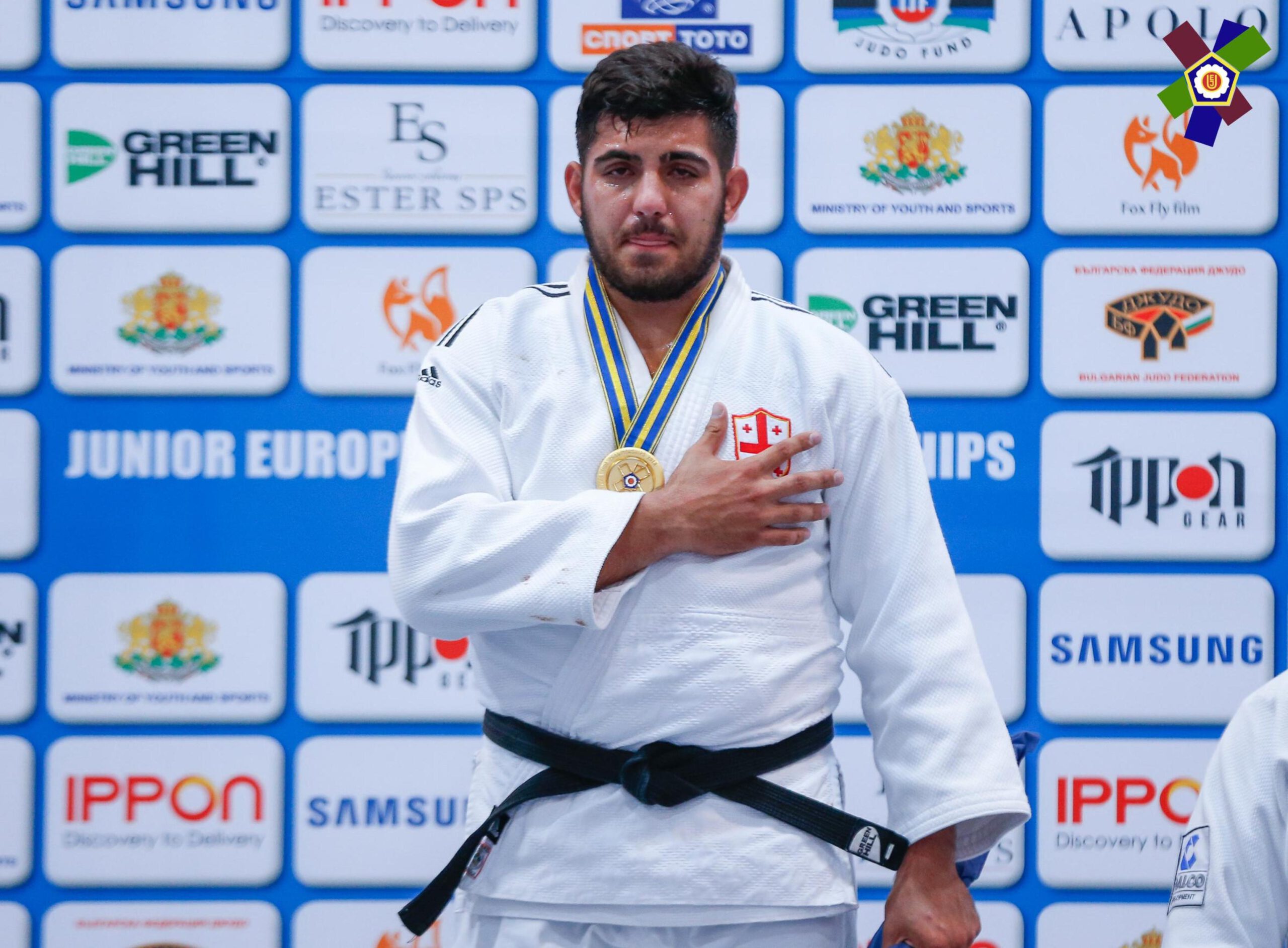 +100 kg category
Georgia will continue to shine in the heavy weight division with Gela ZAALISHVILI who is the current world rank leader, junior European and World Champion. He defeated Erik ABRAMOV (GER) in the final last year. The German judoka will seek to take the golden spot this time and grow his medal tally which already includes a junior world bronze medal too. Not to mention he is currently WRL #2 right, sitting right below his Georgian opponent. And then there you have WRL #3 and also junior world bronze medallist, Dzhamal GAMZATKHANOV (RUS). Young up and coming talent SIPOCZ Richard (HUN) also has the ability to join the podium.
---