We are approaching the eve of the Junior World Championships 2022 which will be held in Guayaquil, Ecuador.
With seven athletes returning to retain their titles, it will be a tough feat. Many of these junior athletes are already well established on the senior circuit and will be progressing on to the qualification period for the 2024 Olympic Games.
One such athlete is Assunta SCUTTO (ITA). She is coming in to this event with the 2021 junior world title, and is seeking another in the -48kg category. Not only has she dominated at junior level but the 20 year-old has gradually fought her way on to seniors, taking a gold medal in the Abu Dhabi Grand Slam last year. She has stiff competition, and not only from her fellow Europeans but by the number two seed Khalimajon KURBONOVA (UZB), the current Junior Asian champion.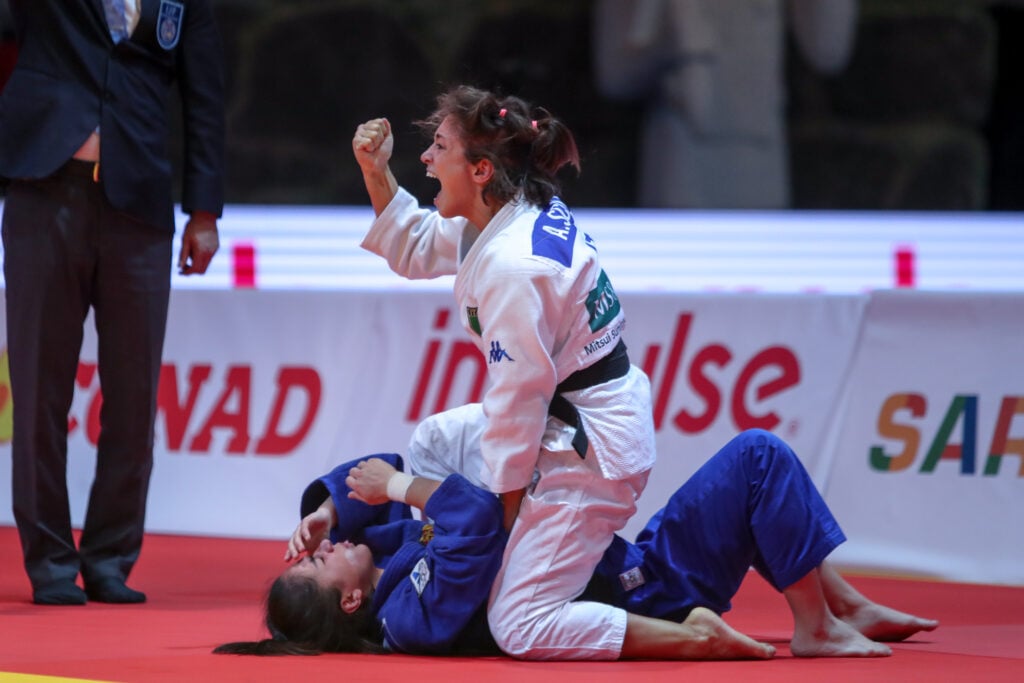 However, we must also anticipate the young Japanese team that will come in to play, who were missing from the previous world junior championships in Olbia.
In the -60kg, there is another rising superstar and current junior world champion is Giorgi SARDALASHVILI (GEO) who proved his maturity and abilities at home in the Tbilisi Grand Slam this year taking silver, as well as a bronze medal in the Zagreb Grand Prix. There are extremely strong opponents for Sardalashvili to contend with here, Romain VALADIER PICARD (FRA) and Turan BAYRAMOV (AZE) who also medalled in 2021. Further down the list, unseeded and unranked is 20 year-old NAKAMURA Taiki (JPN) who placed third in the Portugal Grand Prix in January, a real underdog. 
Although Chloe DEVICTOR (FRA) is the number one seed in the -52kg category, there is great interest in the number two, Giulia CARNA (ITA). She was disappointed with her junior world silver in 2021 and by the looks of her recent performances, she will not be planning to settle again. A gold in the Graz Junior European Cup was welcomed in June but a sensational performance in the Hungary Grand Slam is what the judo community were talking about. Carna took out Olympic medallist Chelsie GILES (GBR) in her second round and made light work of her journey to the final. There she met PUPP Reka (HUN) who had the support and strength of the home crowd to bring her the gold, and despite the silver result for Carna, it was her best to date, setting her up for a strong performance in Ecuador. 
Driss MASSON JBILOI (FRA) is the highest ranked European in the -66kg category, coming in at number five in the seeding, followed by Valerio ACCOGLI (ITA) in seven and GOMBAS Balint (HUN) in eight. This will be a tough category for the European continent athletes, who all perform well and leave continental cup events with countless medals, but it is on the world stage they will truly test their abilities against the rest of the continents. Seeding can sometimes be a strong indicator, but oftentimes can give a false sense of security and make predictions extremely difficult. 
Day one of the Junior World Championships 2022 will be exhilarating and contains numerous athletes who will start the event with a bang. More previews will follow in the coming days for the remaining categories…
Author: Thea Cowen
---