It's all going on this weekend, for seniors, juniors and cadets on the European scene. For some of the highest ranked junior athletes they are competing in the Poznan Junior European Cup.
The -60kg looks very difficult even within the seeding but just outside, we have Yehonatan VEKSLER (ISR) 2021 cadet European champion, already following three of his team mates who are in the top eight; Adam JAZAN, Yonatan ITSHAK and Ariel SHULMAN. Similarly the -66kg category has many Israeli talents to boast including the #1 seed Ronald KOKOLAYEV who took gold in Athens last month.
As for the -73kg category, there is two-man race for the Polish team as Marcin KOWALSKI and Michal KOWALCZYK, both have fought their way to the final of junior events, Kowalski in Athens and Kowalczyk in Sarajevo. On this occasion we could see them battle it out against eachother for gold.
Arnauld AREGBA (FRA) is ranked #7 in the world in the -81kg category, already a successful junior with a European silver as well as a senior European Open gold. On paper he looks set but there is always an underdog waiting. In the -90kg, Roy SIVAN (ISR) and Tornike POLADISHVILI (GEO) are partnered in the world ranking list, both with impressive results. Sivan most recently in Athens and Poladishvili, a bronze in the junior European championships last year.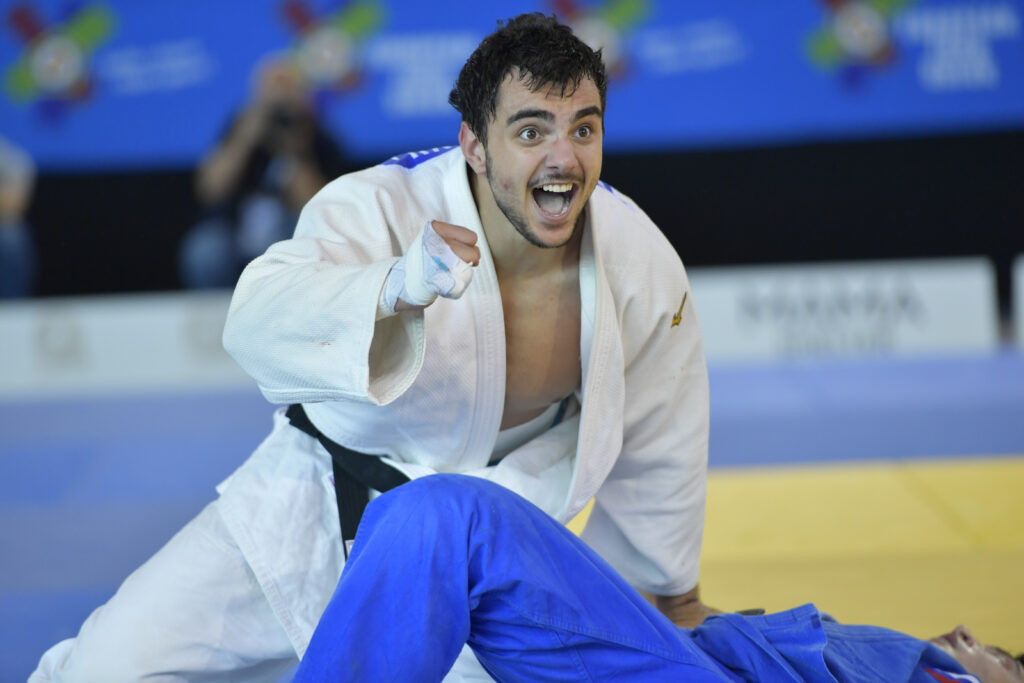 In the -100kg and +100kg categories, the leading athletes come from Georgia; Mikheil JAPARIDZE and Irakli DEMETRASHVILI respectively. They are also the highest ranking athletes in Poznan. Japaridze has tried his hand on the IJF circuit and managed a 7th place in the Baku Grand Slam whereas Demetrashvili has only recently stepped up from junior level after a world bronze in Lignano. A silver medal in the Warsaw European Open was a great achievement for the 19 year-old, defeating the likes of Aaron FARA (AUT) on his way to the final.
As for the young women, in the -48kg category, Pauline CUQ (FRA) is a must watch. Following a stream of gold medals as a cadet, the ended with a cadet European gold and moved to juniors in April, only to take a bronze in her first attempt. The young Frenchwoman looks to be an exceptional addition to the national team as time goes on and will be a threat this weekend.
Though there is an 11 place difference in the word ranking between the number one and two seeds, Yarden RAAB (ISR) and Hannah WOOD (GBR) in the -52kg category, there are few differences in terms of results as both have achieved bronze medals in junior level cup events and could possibly face each other in the final.
Veronica TONIOLO and Carlotta AVANZATO of Italy lead the -57kg group, as WRL #4 and #11. The pair have strong rap sheets and are likely to be dominant in this weight given their experience and ranking. Adelina NOVITZKI (ISR) is off to a good start this year with a silver in Athens, losing out to team mate Kerem PRIMO who will be in Dubrovnik this weekend.
Julie ZARYBNICKA (CZE), -70kg gold medallist in Athens and silver in Lignano will have a tough job retaining her lead this weekend as she feels the pressure of the three Israeli ranked athletes; Maya KOGAN, Avia MALKA and Gaya BAR OR, not to mention the Coimbra gold medallist, Ugne PILECKAITE (LTU).
The home nation have a strong chance in the -78kg category with four entries, the highest rank is Paulina MUSZYNSKA. There is a small entry in the +78 category but Poland will have yet another chance here with Klaudia CHOBOT.
The live draw will start at 20:00 CEST. 
Judoka
Author: Thea Cowen
---