The second and final day of the 2018 Kata European Judo Championships delivered medals for participants at the Open Kata, Koshiki No Kata, Nage No Kata 3G and Katame No Kata 1G. By the end of the weekend, France managed to held up their domination of the overall medal table.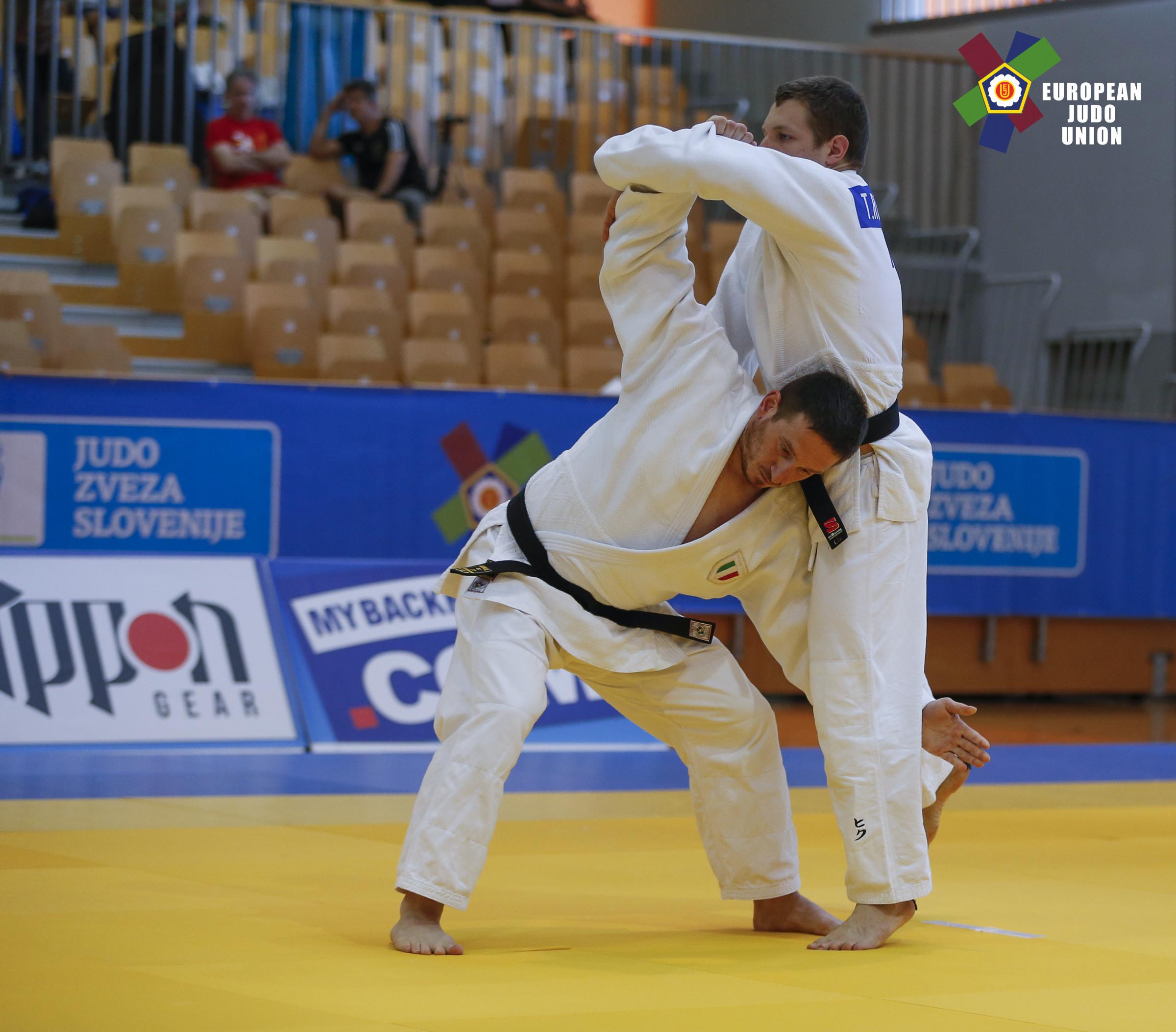 As per the Open Kata Championships, all medallist of each group from all Kata yesterday, were able to qualify for the Open Championships. The winners of the Open Kata categories as follows:
Katame No Kata – Open: Stefano PROIETTI – Alessandro VARAZI (ITA) – 410,5 points
Kodokan Goshin Jutsu – Open: Pedro MARCOS RODRIGUEZ – Antoni OBRADOR MAS (ESP) – 535,5 points
Kime No Kata – Open: Michel JEUFFROY – Laurent JEUFFROY (FRA) – 560,0 points
Ju No Kata – Open: Wolfgang DAX ROMSWINKEL – Ursula LOOSEN (GER) – 418,5 points
Nage No Kata – Open: Mauro COLLINI – Tommaso RONDININI (ITA) – 406,5 points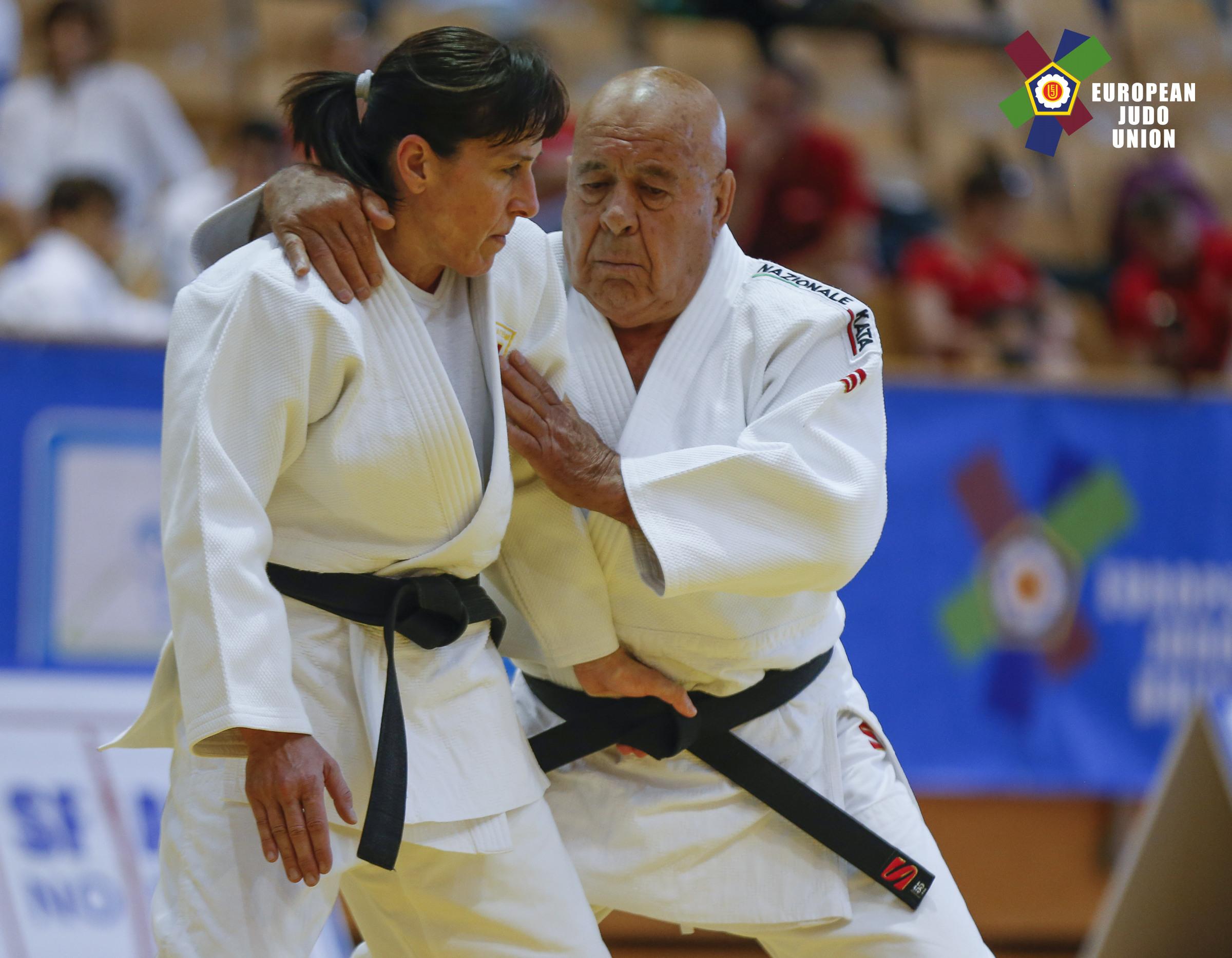 Koshiki No Kata returned to the progam this year in Koper. Koshiki No Kata is a form of classics. Prof. Kano highly evaluated the forms of Kito-ryu Jujutsu as they represent the essence of attack and defense. Therefore, he left the forms as Kodokan Koshiki No Kata, with little changes. It consists of 14 Omote (front) techniques and 7 Ura (back) techniques. This year, there were two pairs testing their skills. Germany claimed victory by Peter WIBBERG – Sebastian NEIHAUS duet. They earned 517,5 points with their performances.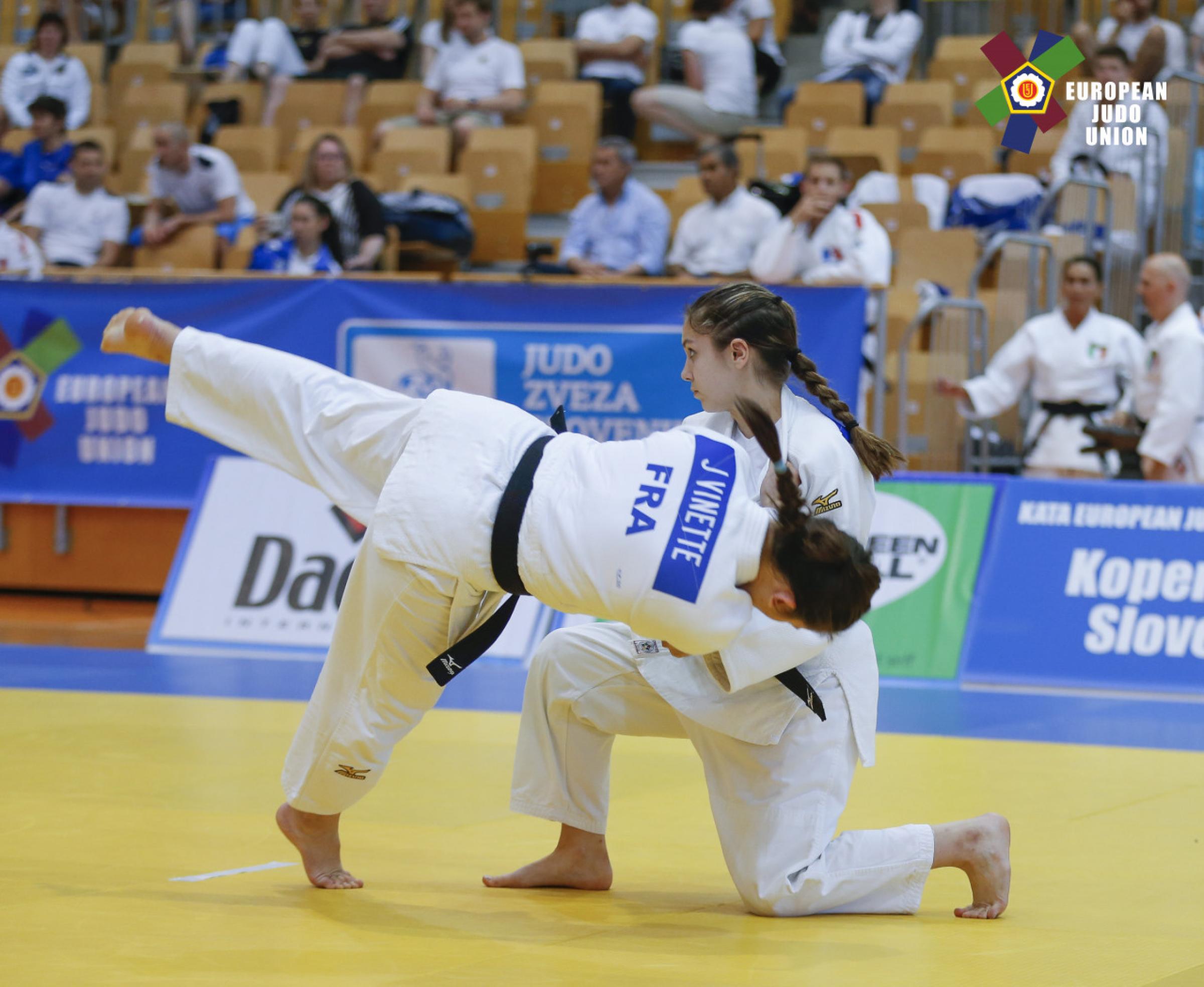 Youngsters were also on view this weekend with Randori No Kata in either Nage No Kata 3G or Katame No Kata 1G, which are especially designed for the youth. The difference to the norm in minor with less techniques to demonstrate. The top three of each group from yesterday at the Nage No Kata 3G were allowed to proceed to the final. Today, out of the six best pairs, Emilie ARNAL – Jessie VINETTE (FRA) claimed the gold by 254,5 points. In Katame No Kata 1G, the tournament received the total number of five pairs which meant a straight final for all. The golden medal winner pair was Evan COUDERC and Julien COUDERC (FRA) by 154,5 points. Althought both, the Kodokan Koshiki No Kata and Randori No Kata were part of the program for the European Championships, the title on stake was Kata European Judo Cup title.
The Vice – President of the European Judo Union, Jane Bridge, expressed her thoughts on the Championships in Koper.
"First of all, the organisation did very well and everything went smoothly. We saw more and more pair and nations competing. For me, I loved the Randori No Kata becuase its the younger students showing how they have been practicing hard, It was really nice to see them demostrating their knowledge. As of the overall Kata development, some countries are more developed than others and I believe it is to do with the culture of judo in each country. Some nations only soaked in the Shiai part, however others, like France, also developing Kata, which is also part of judo. Developing Kata across Europe is certainly one of our missions within the EJU."
---
INTERVIEW – Raul CAMACHO PEREZ
Raul CAMACHO PEREZ of Spain is not only known as and IJF Referee, but Kata World Silver medalist. After decades of experience in competing at Kata events, he joined the EJU Kata Expert group. This weekend, he attended at his first Kata European Judo Championships as part of the Kata Commission. Many might not know that refereeing and judging are two separate terms used in Judo, Referee is used for Shiai and the term Judge, is used for Kata.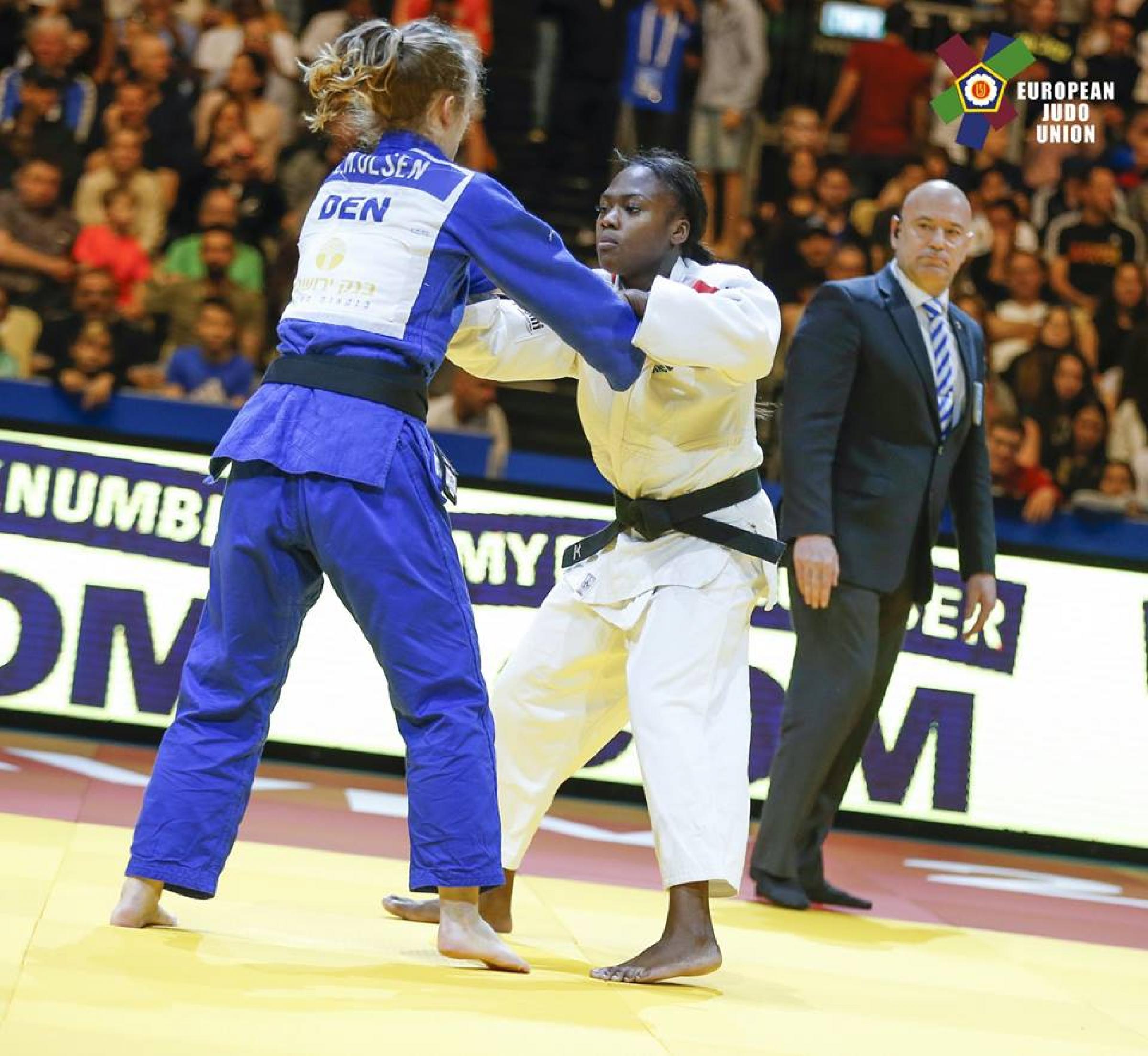 Raul CAMACHO PEREZ in action as a referee at the 2018 European Judo Championships in Tel-Aviv.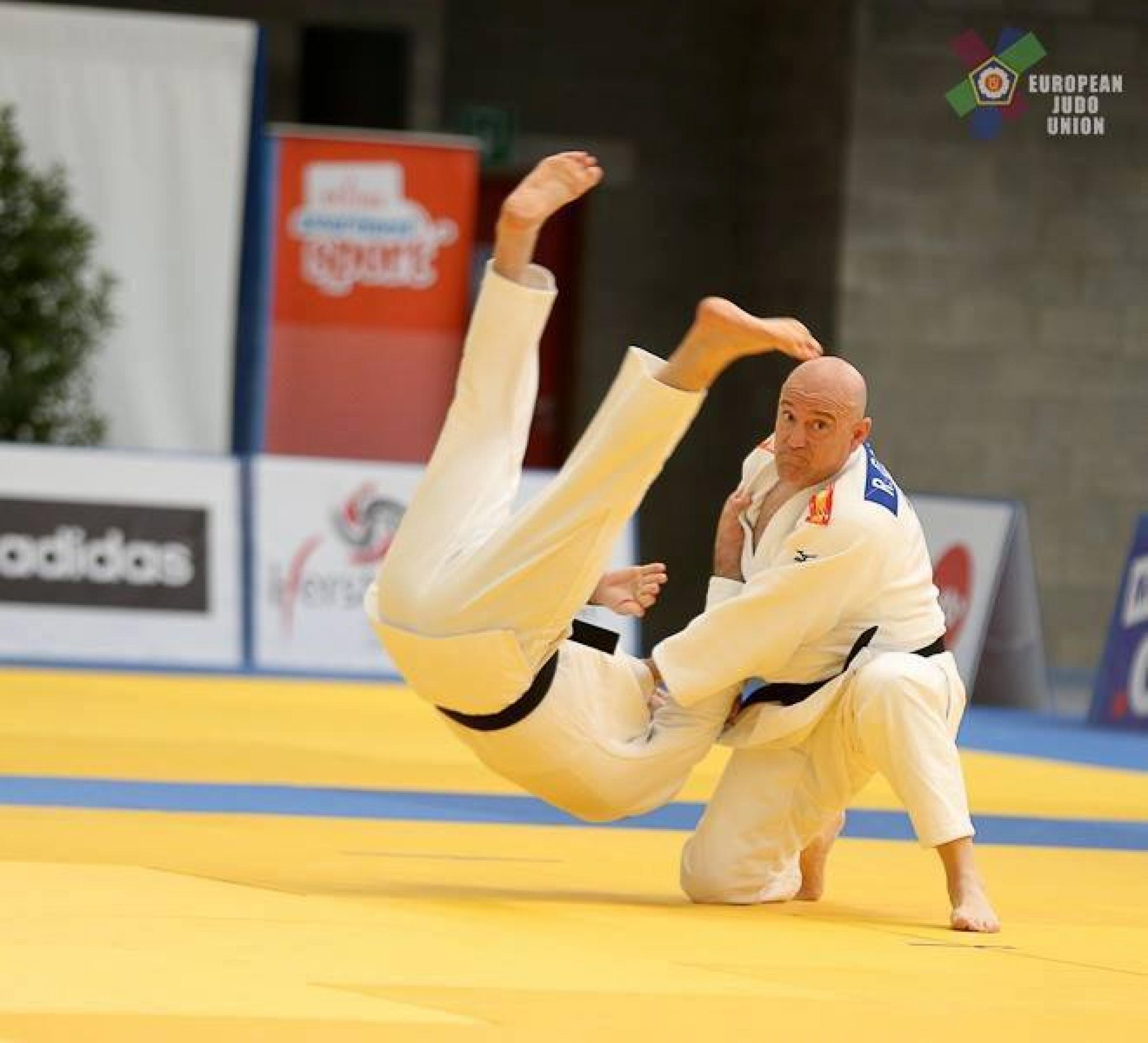 Raul CAMACHO PEREZ in action at the 2016 Kata World Judo Championships in Malta.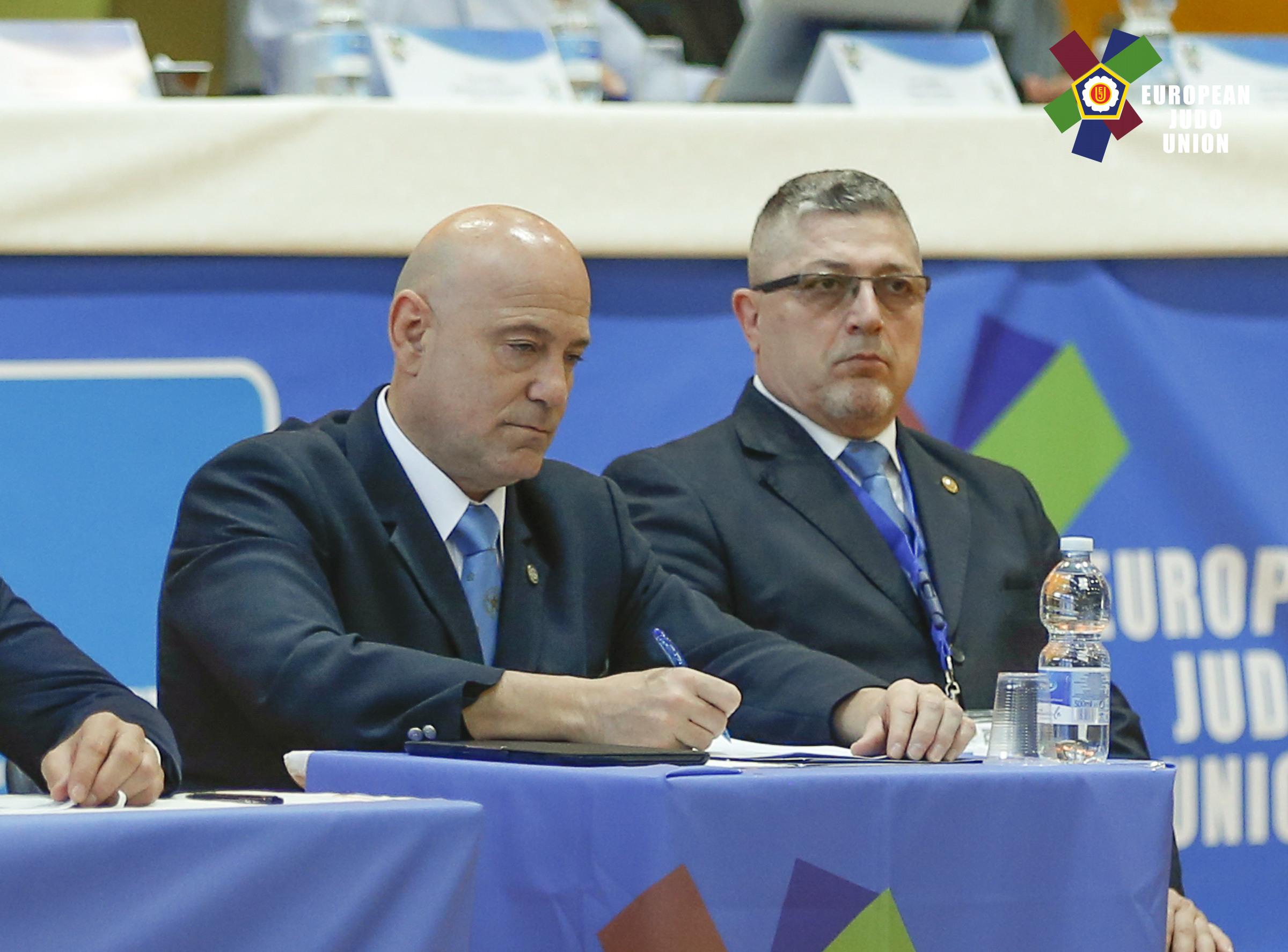 Raul CAMACHO PEREZ in action at the 2018 Kata European Judo Championships as part of the Kata Commission, supporting and managing all judges.
How did you get into refereeing and judging? Which one was first?
"Oh, that's a good question. First, like I believe the most of us, I also started as an athlete and and won national titles as a Cadet and Junior, but I never had big results at higher levels. I really love judo and so I started to think if not as an athlete, how could I stay on the mat. At that time, I came up with the idea of becoming a referee. I really enjoyed this new adventure. Just when I was about to step up to the international level for refereeing, I had an offer to be the coach for Cadets. It was a very difficult decision to make and at the end, I chose the coaching. My last event as a coach was in 2014 at the Youth Olympic Games. After, I decided to return to refereeing. I had a big job to do with 8 years of gap behind me. I had to start climbing up the ladder all over again. At the same time of me pursuing my goals as a referee, I was also competing in Kata with my brother, winning European and World medals. So, I was a competitor in both, Kata and Shiai, before stepping to the other side. Last year, I was asked to join the Kata Commission and I agreed to it. This is my first Kata European Judo Championships by the side of the mat."
What is your ambition as a recently joined Kata Commissioner?
"Since I was a competitor myself, and it was not long ago I stopped with Kata Tournaments, my aim is to try to transfer some of the vision of competitors to this side. I think it could be a good idea, because judges are not as experienced in Kata as in Shiai. Of course, that's down to the fact as well that Kata tournaments have only been around for a much shorter period of time."
For you, what is the difference between refereeing in Shiai and judging at Kata?
"When I am refereeing, I feel more pressure. You don't want to make a bad decision and cause a win for the wrong player. You know how hard it is to train and cut the weight and what it comes with when doing Shiai. So, for some reasons, I feel that Shiai comes with more pressure. Perhaps also because you are in the middle of the attention in a way that everyone sees if you on the mat, including when you make a mistake. In Kata, it is also hours of hard work and practice, however, you are not in the middle. You set by the side and evaluate all movements on paper. Perhaps you have a little bit more time (not by much) to digest a situation whereas in Shiai it is instinct decisions. Also in Kata you only have one angle to see the movements. Anyhow, one thing is for sure, you need to equally strong focus for both, Kata and Shiai."
What is the development focus at this stage in Kata?
"We have different ideas we have been discussing. Such as having refereeing and athletes ranking for instance. We are also seeking to develop more for the youth. At this stage, there are only 2 events for them, the Nage No Kata 3G and Katame No Kata 1G. We are looking into different aspects for the youngsters. Moreover, we are seeking to adapt the rules for people with disability and create sets of Kata for them well."
What do you think its unique about Kata?
"There are a lot of things I could mention, but to be honest the one thing I would highlight is there are not many sports, or might be none, where men and women are competing together. I think it is a very nice touch in Kata."
---
PODIUM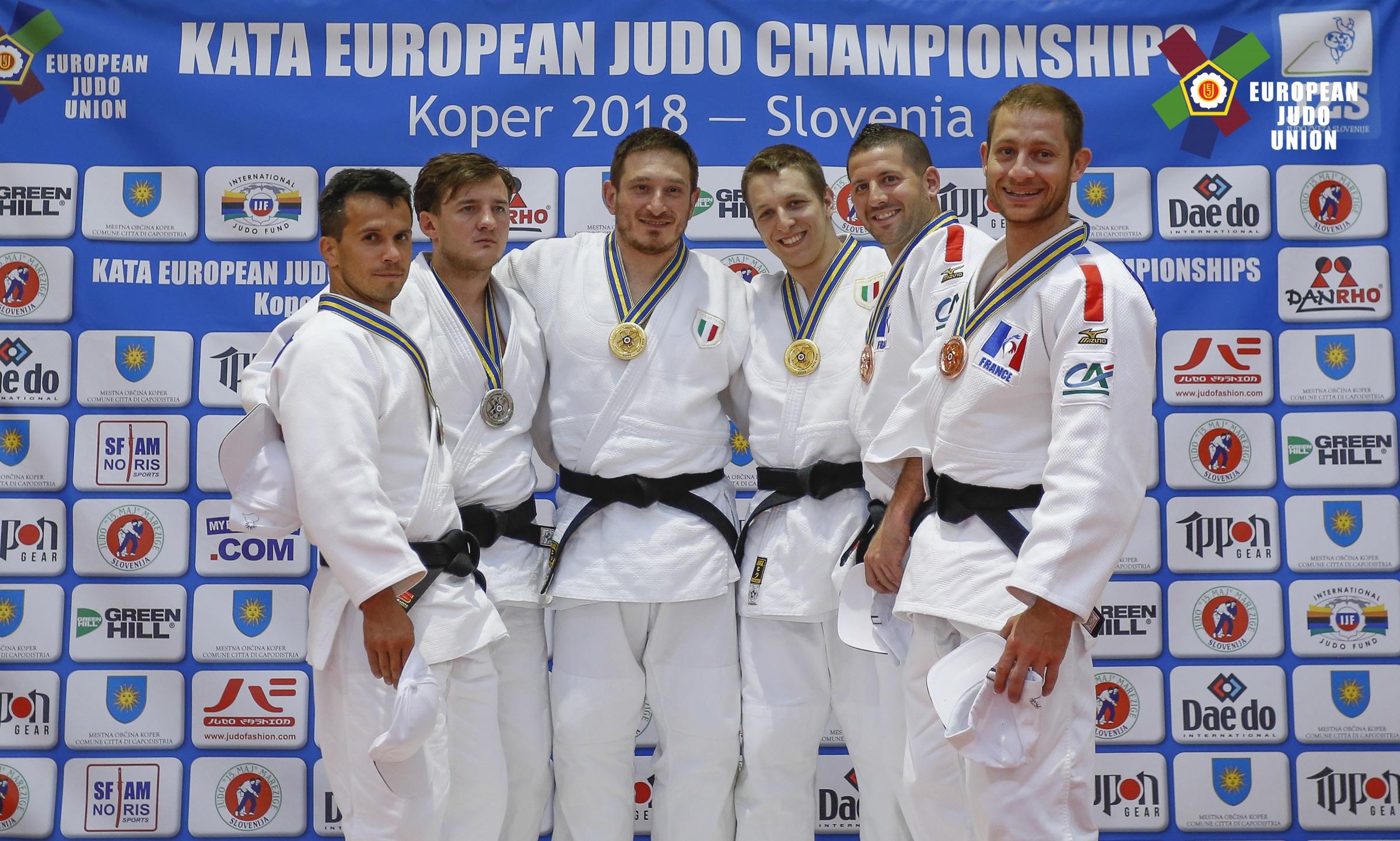 Nage No Kata – Open 1. Mauro COLLINI – Tommaso RONDININI (ITA) – 406,5 points 2. Iulian SURLA – Aurelian FLEISZ (ROU) – 405,5 points 3. Fabrice CARDIA – Ludovic GERMA (FRA) – 394,0 points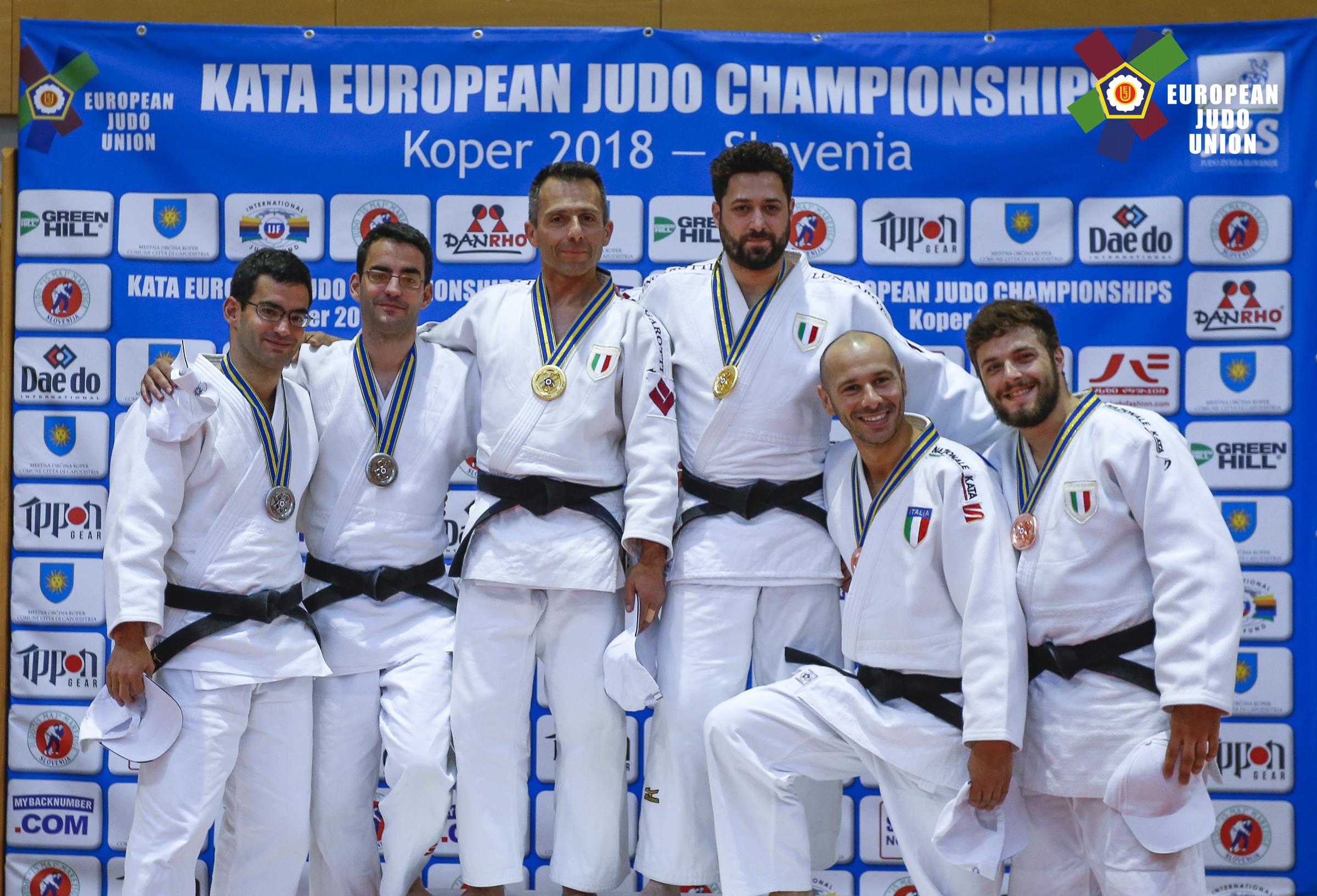 Katame No Kata – Open 1. Stefano PROIETTI – Alessandro VARAZI (ITA) – 410,5 points 2. Nicolas GILON – Jean Philippe GILON (BEL) – 407,5 points 3. Andrea FREGNAN – Pietro CORCIONI (ITA) – 404,5 points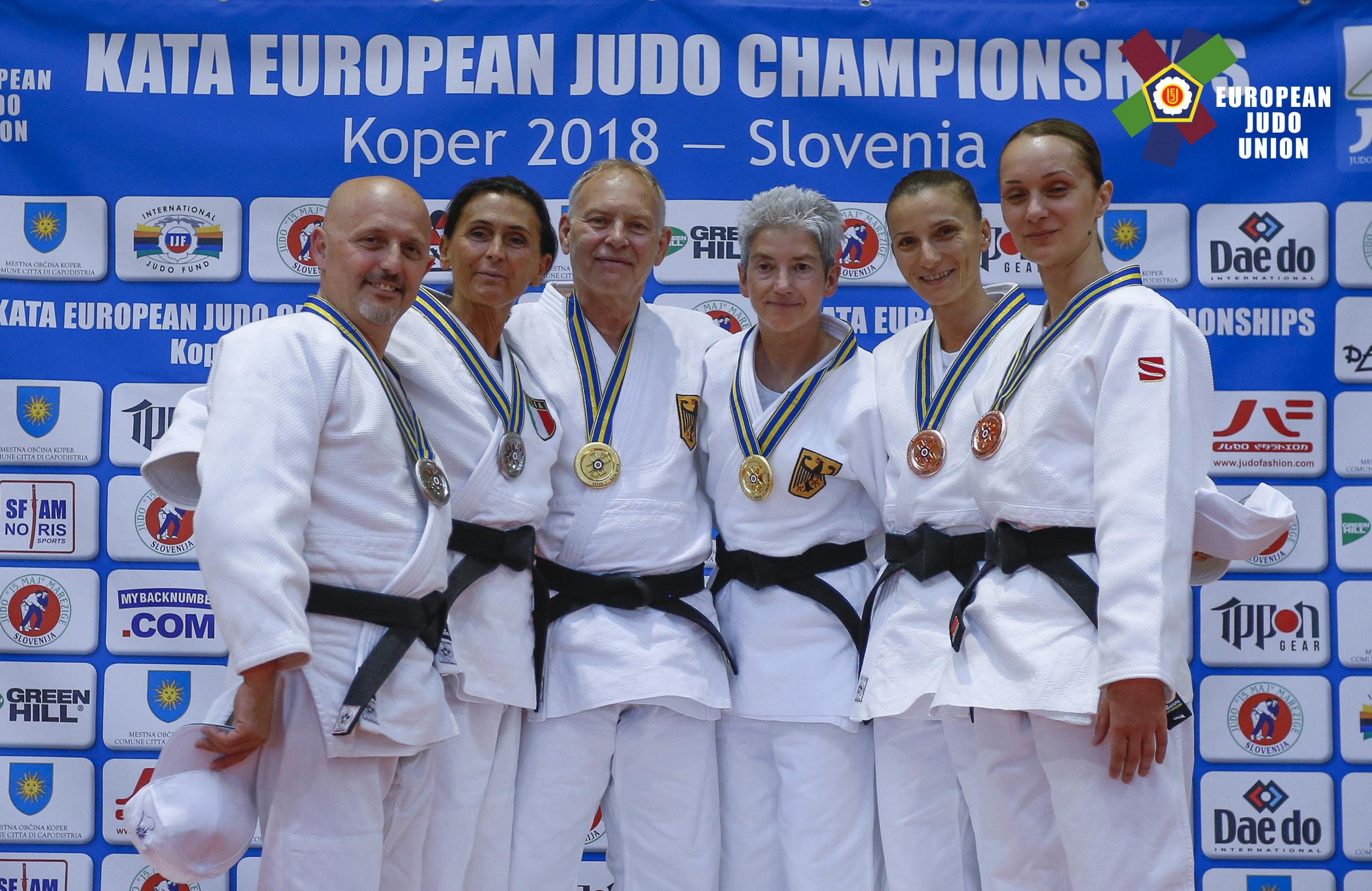 Ju No Kata – Open 1. Wolfgang DAX ROMSWINKEL – Angelica TARABELLI (GER) – 418,5 points 2. Giovanni TARABELLI – Angelica TARABELLI (ITA) – 411,0 points 3. Alina ZAHARIA – Simona Alina CHERU (ROU) – 405,5 points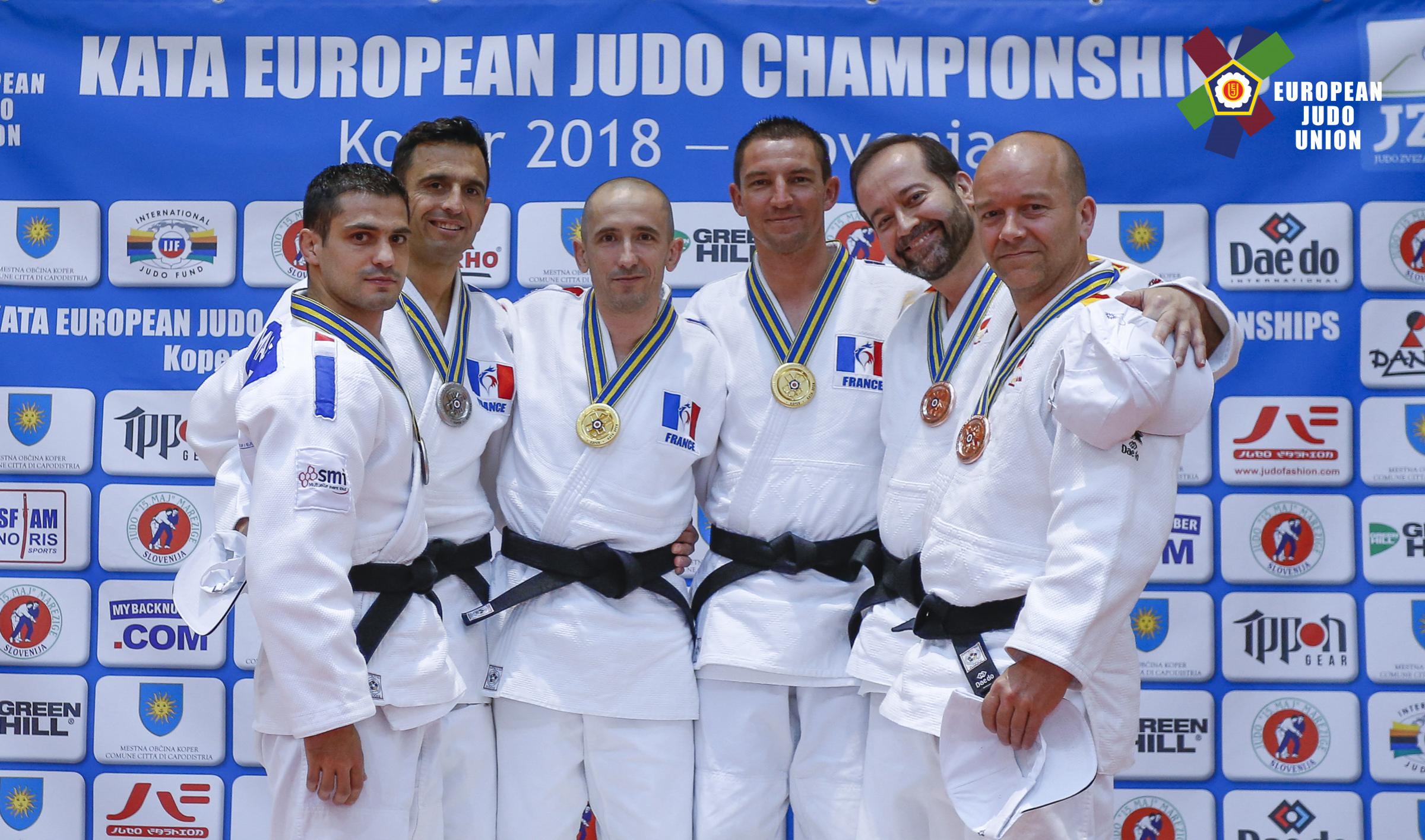 Kime No Kata – Open 1. Michel JEUFFROY – Laurent JEUFFROY (FRA) – 560,0 points 2. Gregory MARQUES – Stephane BEGA (FRA) – 527,5 points 3. Miguel Angel VICENS SIQUIER – Antoni VICENS SIQUIER (ESP) – 519,0 points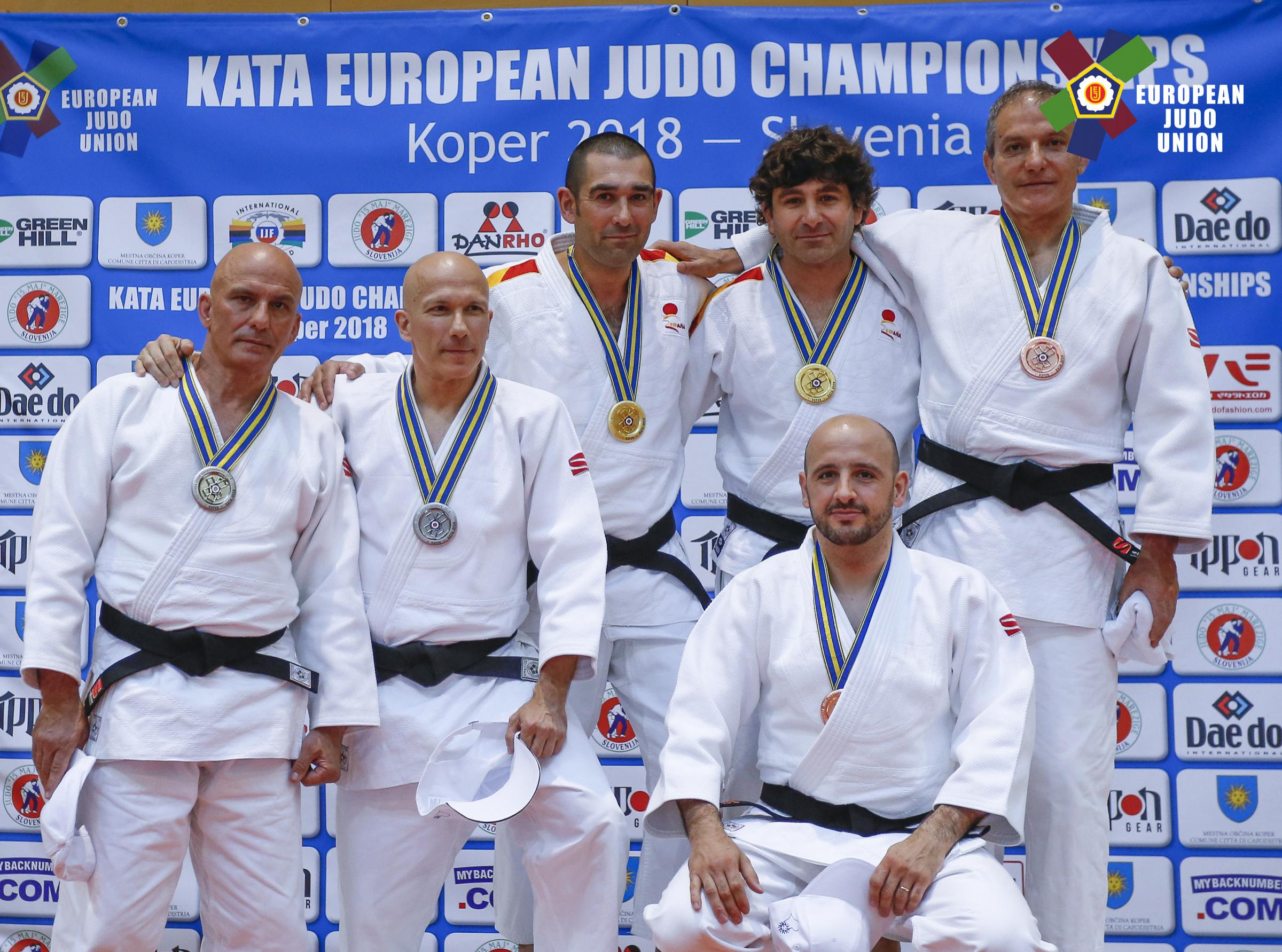 Kodokan Goshin Jutsu – Open 1. Pedro MARCOS RODRIGUEZ – Antoni OBRADOR MAS (ESP) – 535,5 points 2. Ubaldo VOLPI – Maurizio CALDERINI (ITA) – 531,5 points 3. Pedro GONCALVES – Paulo MOREIRA (POR) – 521,0 points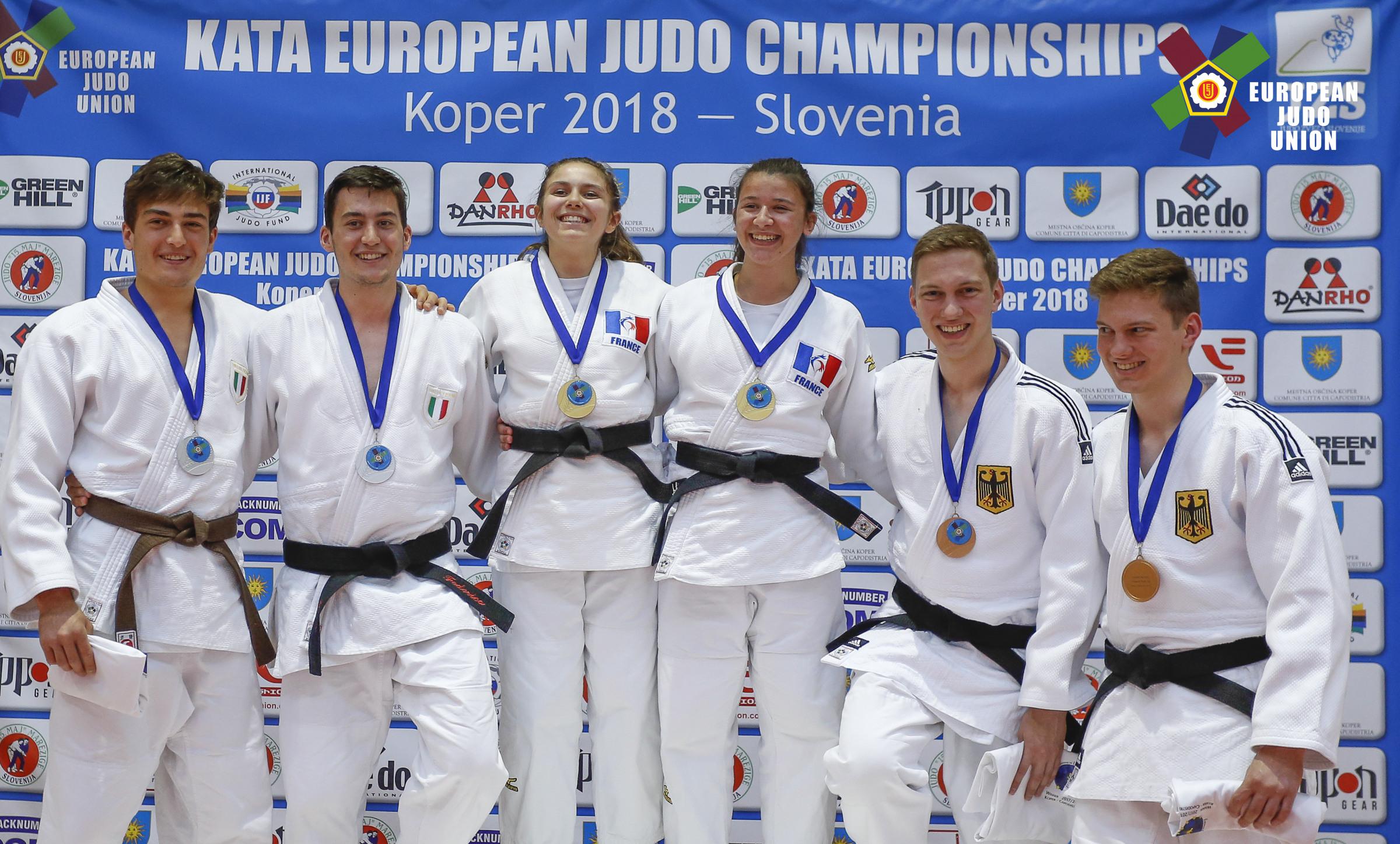 Randori No Kata Nage 3G– Final 1. Emilie ARNAL – Jessie VINETTE (FRA) – 254,5 points 2. Frederico GRITTI Francesco GRITTI (ITA) – 254,0 points 3. Immo SCHMIDT – Hendrik SCHMIDT (GER) – 248,5 points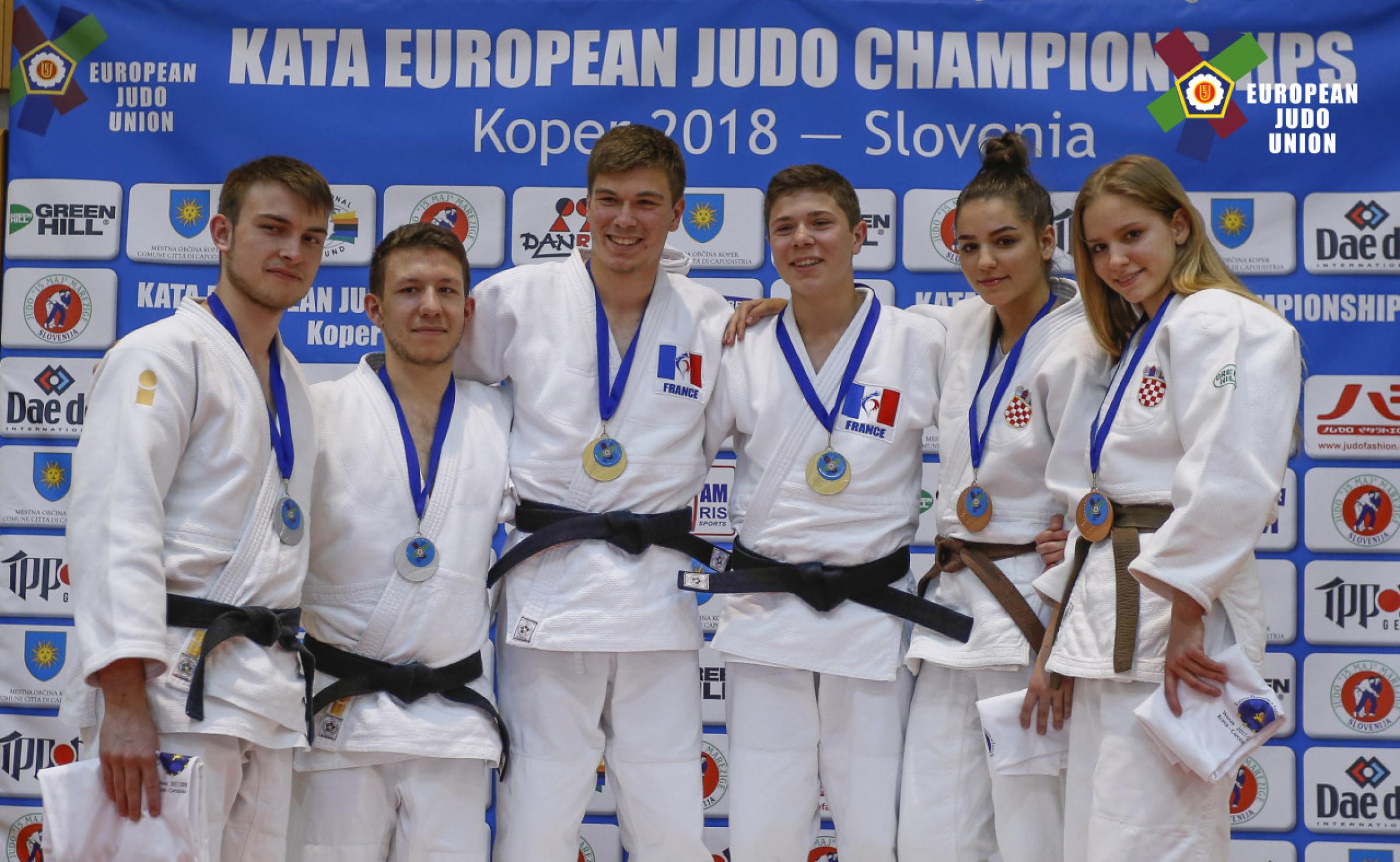 Randori No Kata Katame 1G – Final 1. Evan COUDERC – Julien COUDERC (FRA) – 154,5 points 2. Luka PLAZNIK – Zan GOSTENCNIK (SLO) – 138,0 points 3. Lucija ZUNIC – Alessio LUCENTI (CRO) – 129,5 points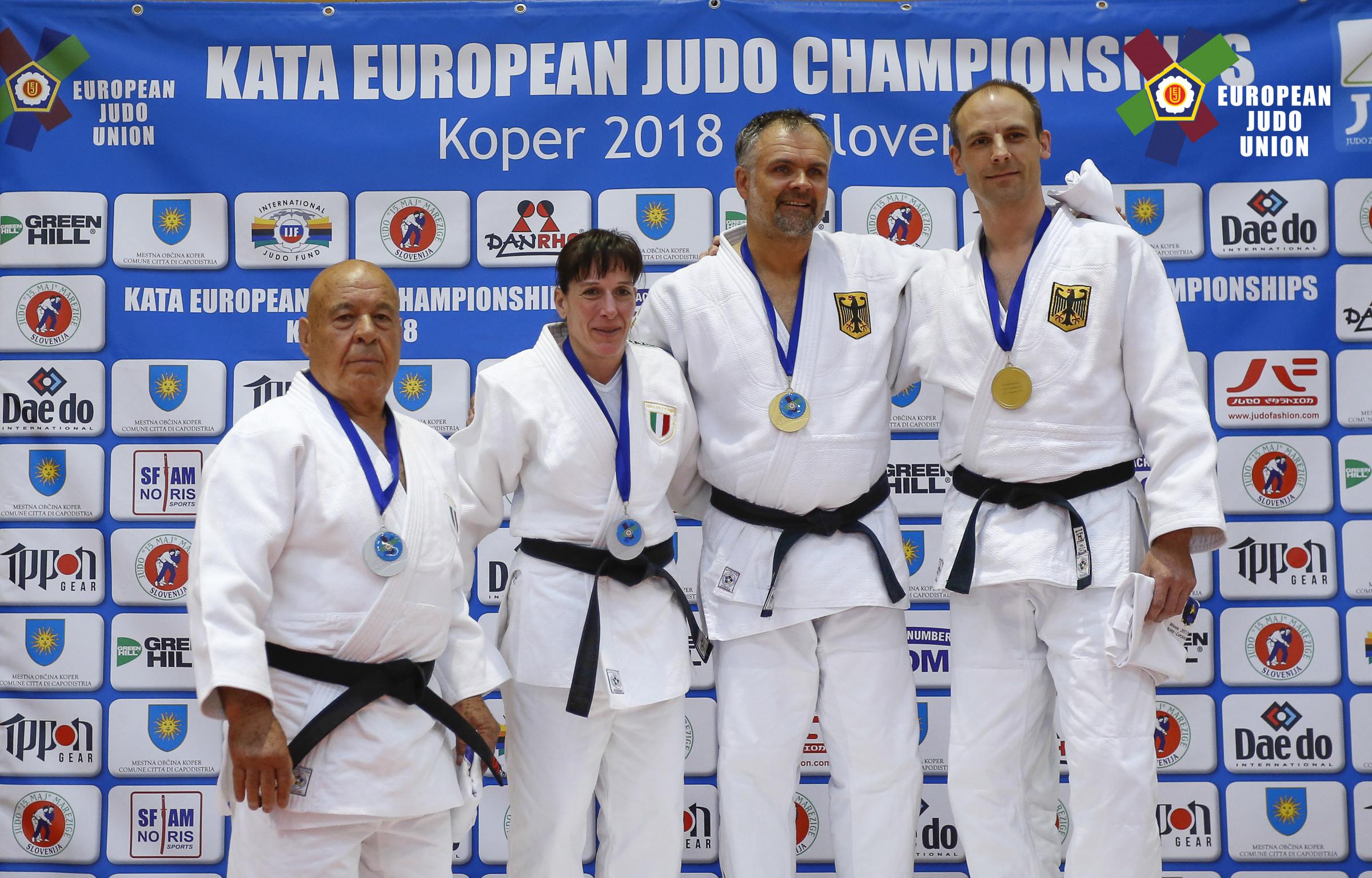 Kodokan Koshiki No Kata 1. Peter WIBBERG – Sebastian NEIHAUS (GER) – 517,5 points 2. Gavino PIREDDA – Monica PIREDDA (ITA) – 483,0 points
---