Kathrin Unterwurzacher has decided to retire from high-level sport after 12 years on the Austrian National team. We have seen Kathrin shine on the international world tour for many years, representing Austria in the under 63kg category. Kathrin represented Team Austria at the 2016 Olympic Games in Rio where she placed 7th. She has multiple international medals under her belt, including 2 European Championship medals, 5 Grand Slam Medals and 17 Grand Prix Medals with 8 of them being Gold!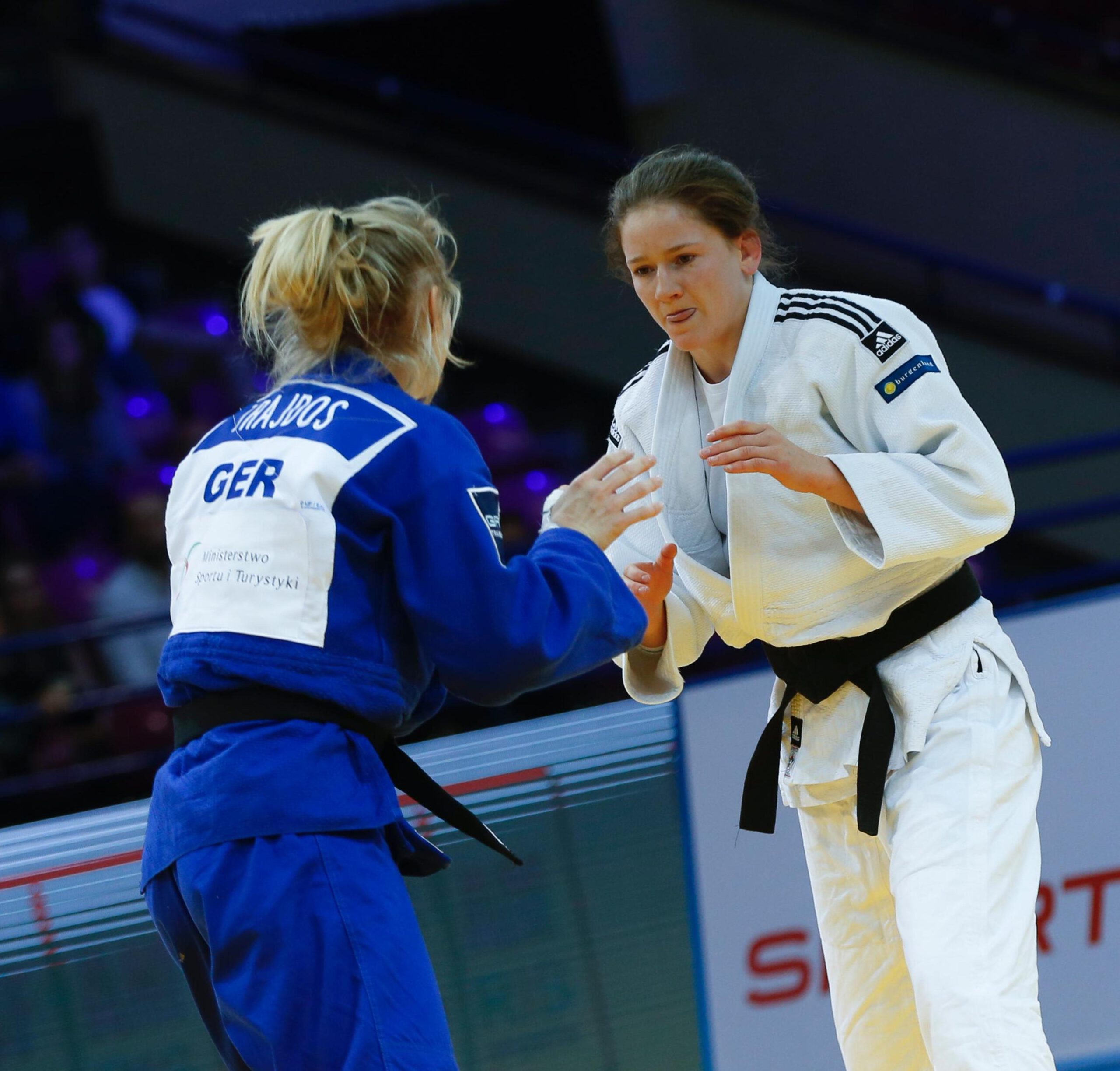 The forced COVID-19 lockdown completely stopped the entire world, and it gave Kathrin the opportunity to rest, recover and time to think about her future career as a judoka. Kathrin has had five cruciate ligament injuries in the last two years. She hoped to come back from the lockdown recuperated, but as soon as she started training the pain continued and her knee stability did not improve. At the beginning of July, the hard decision was made, and she announced her retirement. She felt that she could continue to train for a few weeks but not 12 months.
"Unfortunately. I have had too many knee injuries in the last two years. I have no more stability and trust. I will miss the fights on the mat and the friends beside the mat. I will miss the feeling of complete exhaustion after a hard training, ippons and victories, but most of all I will miss all the crazy judo people!"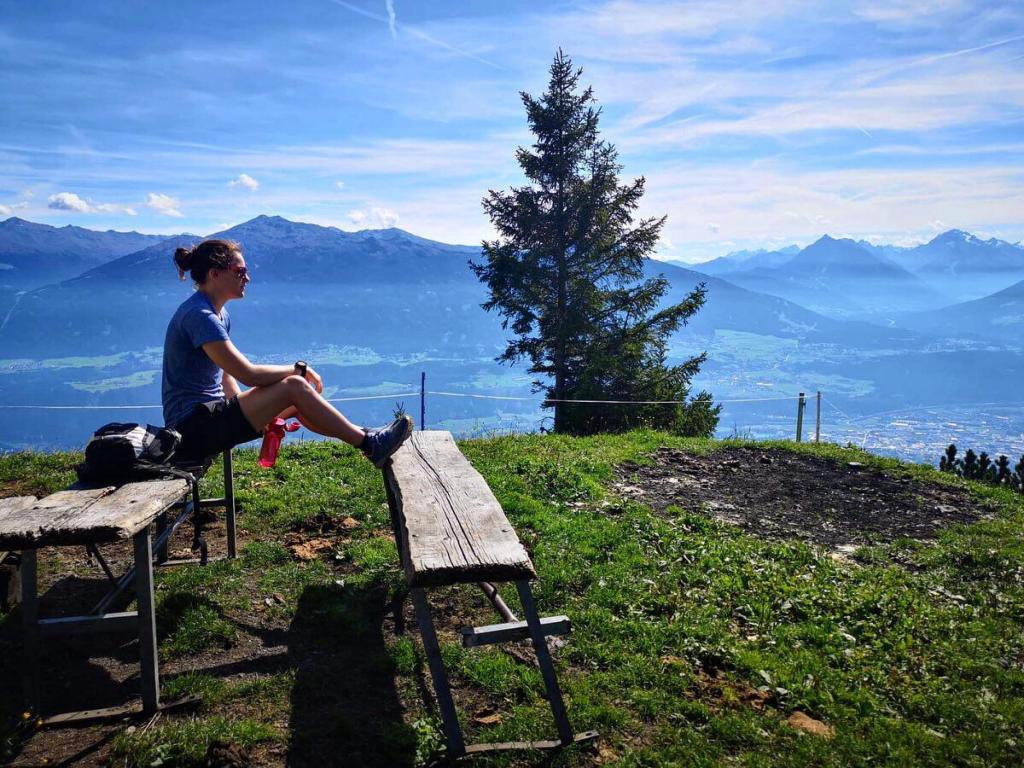 As a professional athlete, Kathrin's life orbited around training and competition. A daily schedule can consist of multiple trainings a day, which can include judo, strength workouts, cardio sessions, and as a judoka, you are always in a car, train or plane. Since her retirement her daily routine looks different. Instead of centering her life around training, she is spending her extra free time with her family and friends and only doing activities that are good for her body, like hiking and swimming. And of course, as a true judoka, she is still spending time in the dojo, helping as a either a training partner or a teacher.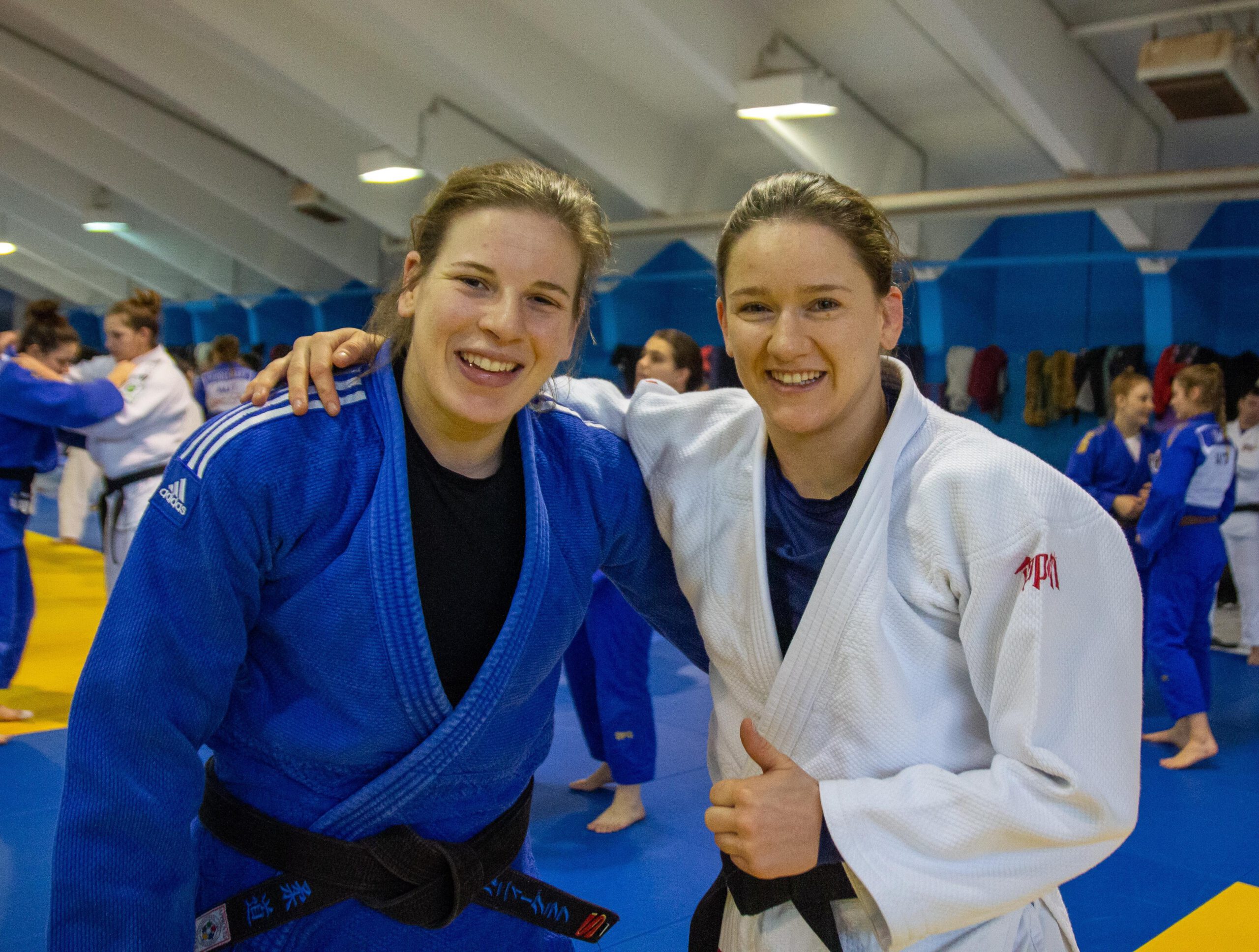 As she looks forward to the future she states,
"I'm curious to see what the future will bring. Now I am enjoying my free time, and only doing what's good for my body. Sport will always be part of my life. I will stay true to judo sport, and I do not want to rule out a coaching career."
Friday July 24th would have been the opening ceremony of the 2020 Olympic Games and most likely we would have seen Kathrin participating on July 28th at the Nippon Budokan in Tokyo. However, the games have been postponed due to COVID-19 and still with great uncertainty athletes are not sure when competitions will be able to begin again.
"I was very sad about the postponement, but the health of the whole population is more important. I believe the decision was the right one. I hope for all the athletes and my teammates that the Olympic games will take place in 2021! It is everyone's goal to fight at the Olympics!"
Kathrin's Top 3 Best Competition Memories
Tokyo Grand Slam 2016 – Gold medal
"My best victory was definitely winning the grand slam in Tokyo, the judo mecca of the world. On December 2, 2016, I eliminated two Japanese women on the way to victory, and even as a foreigner, 14,000 Japanese celebrated my win with a standing ovation. You are simply blown away. I will never forget this picture"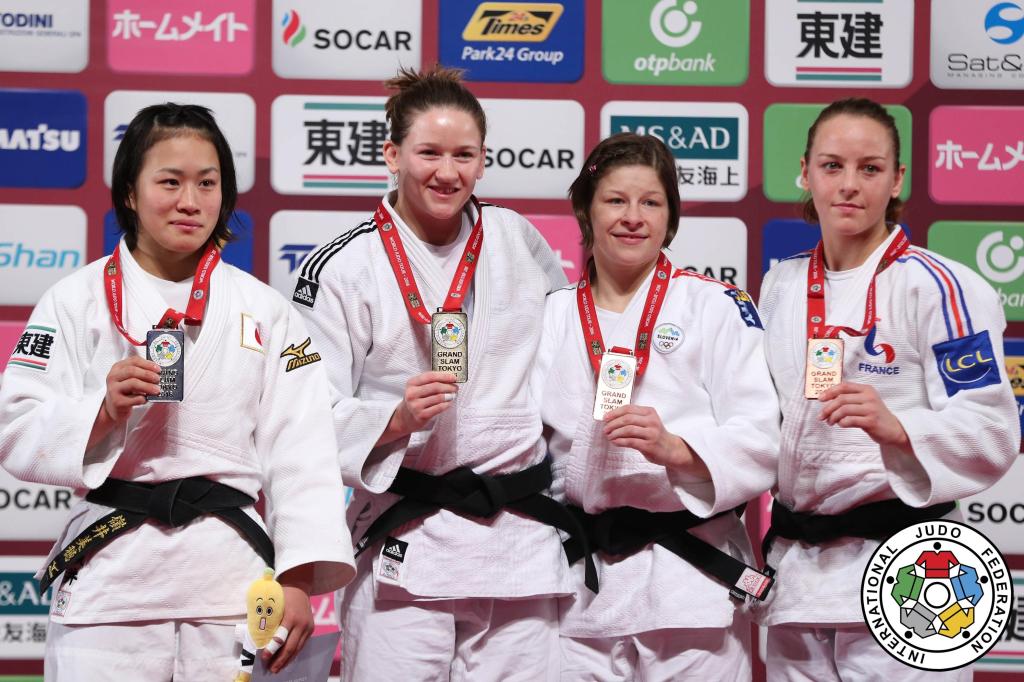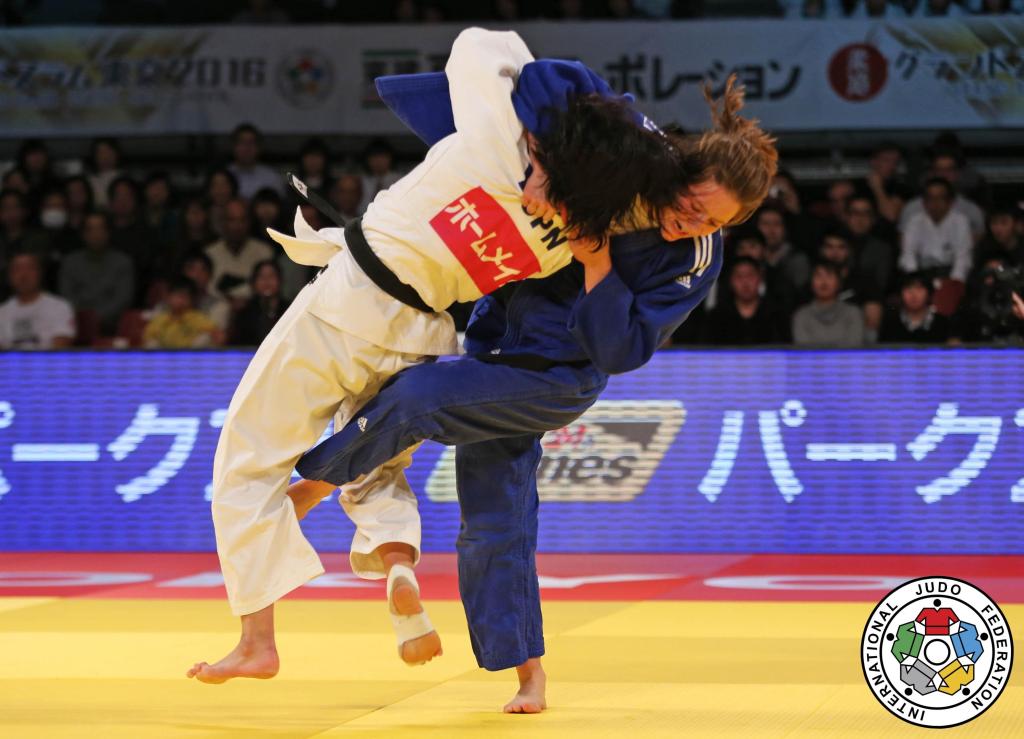 European Judo Championships 2016 in Kazan, Russia, Silver Medal
"My first European medal in Kazan was very special for me because 6 months before I had a pulmonary embolism. This was a really hard blow because it was so close to the Olympic games. The medal was a good push for me, and the win against Yarden Gerbi (ISR) in the semi-final was another step forward."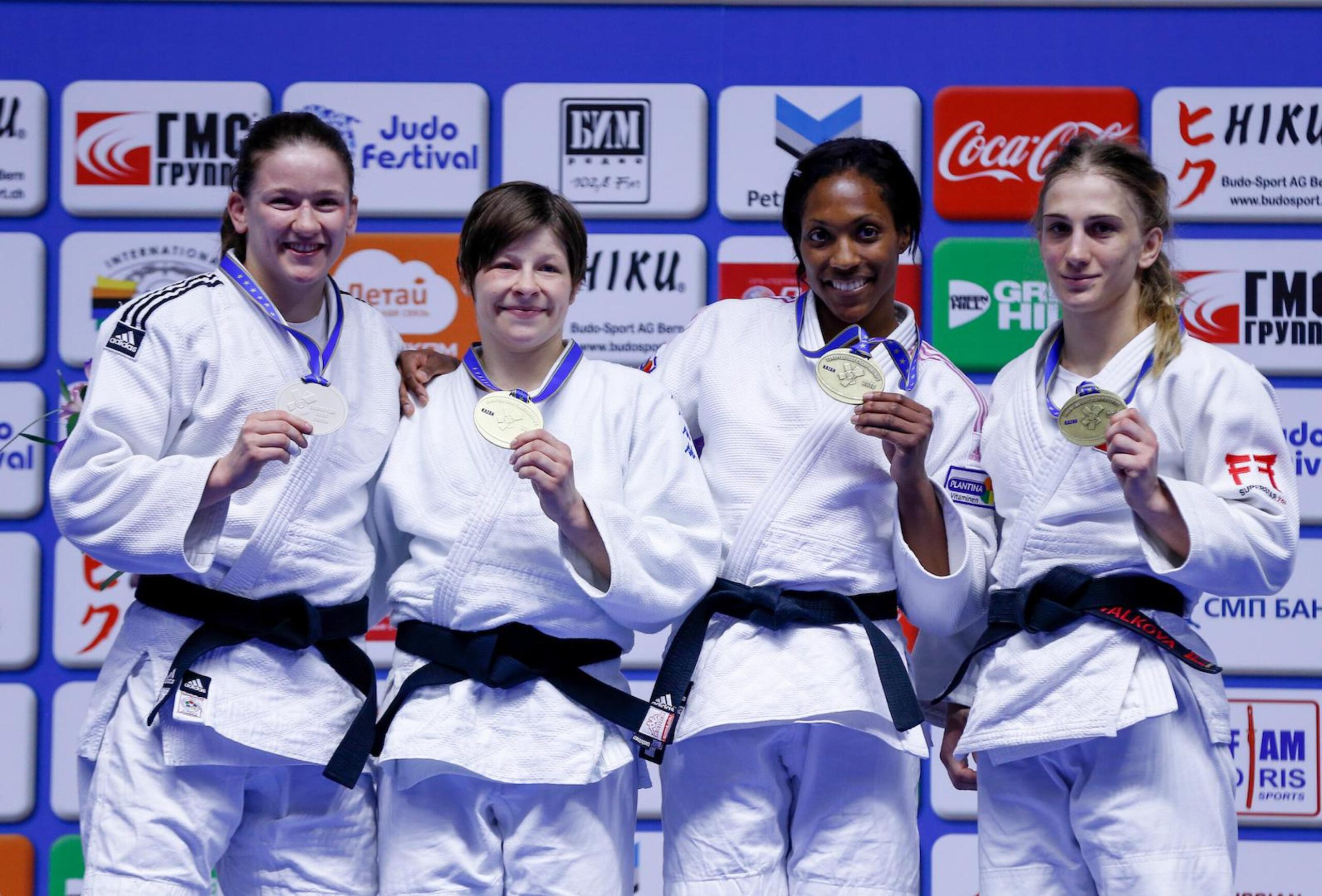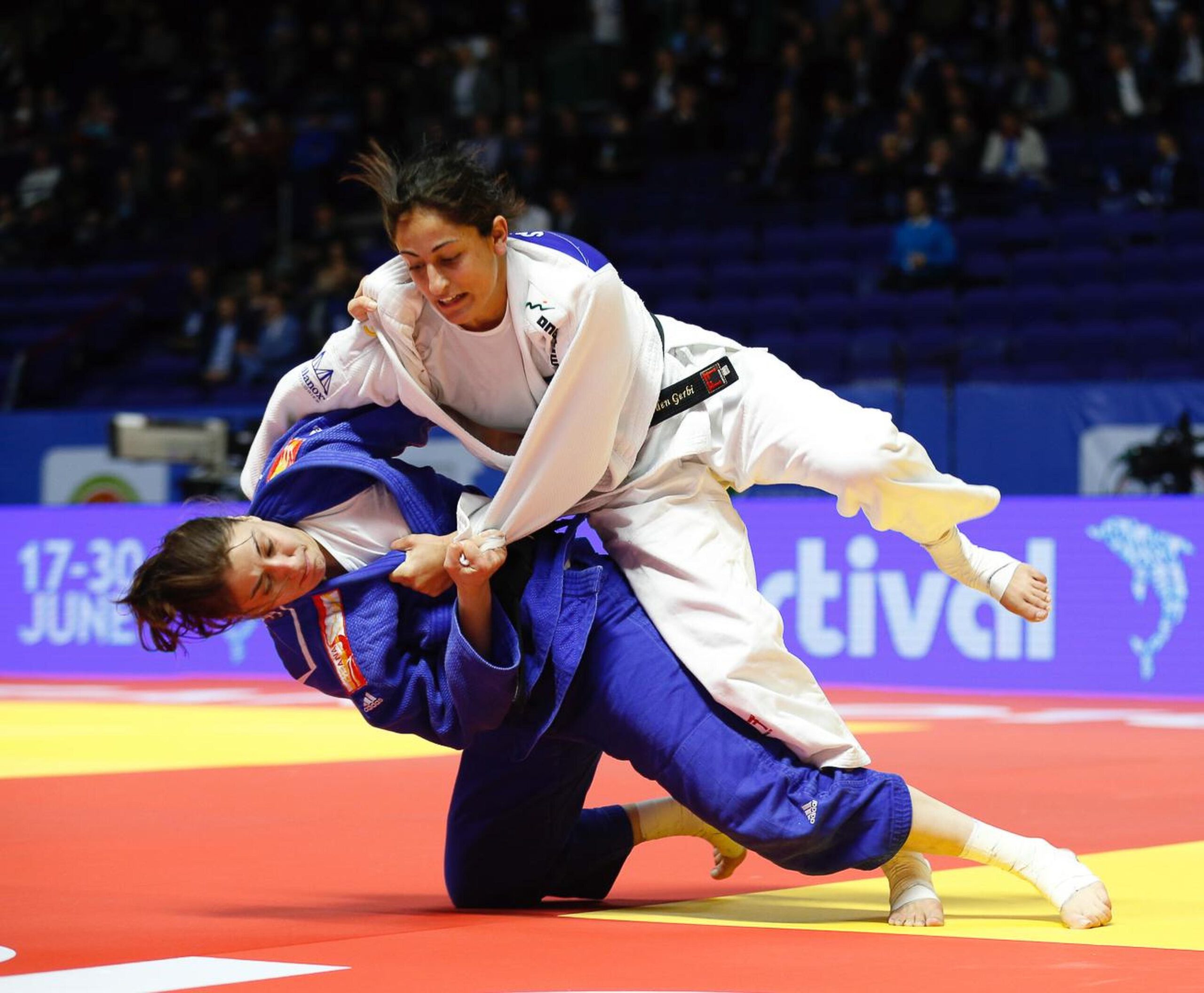 European Judo Championships 2016 in Kazan, Russia
European Judo Championships 2016 in Kazan, Russia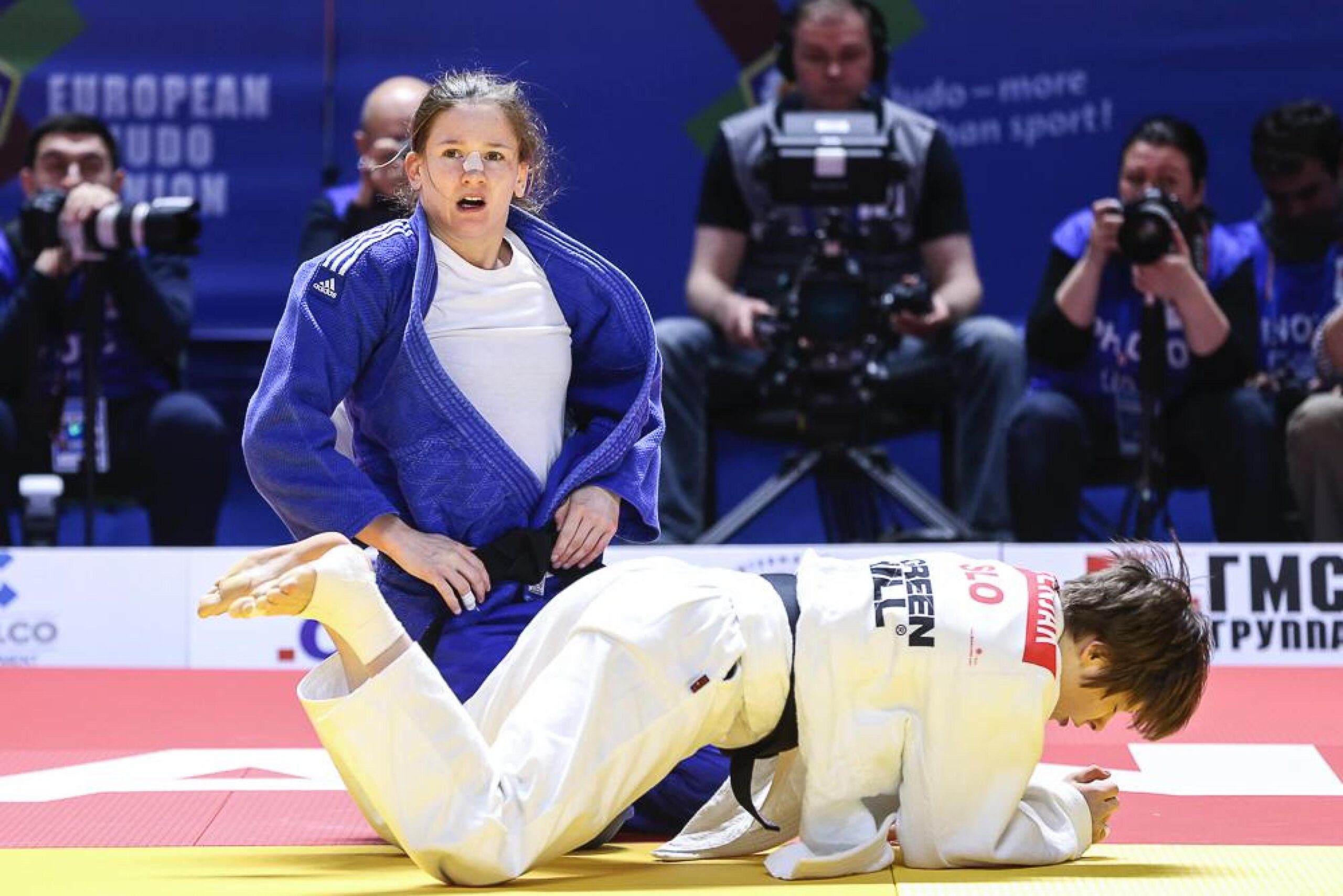 European Judo Championships 2016 in Kazan, Russia,

European Judo Championships 2017 in Warsaw, Poland – Bronze Medal
"Warsaw was also amazing. For me, European medals are always very special. It is very important, and you get a lot of recognition in Austria for these medals."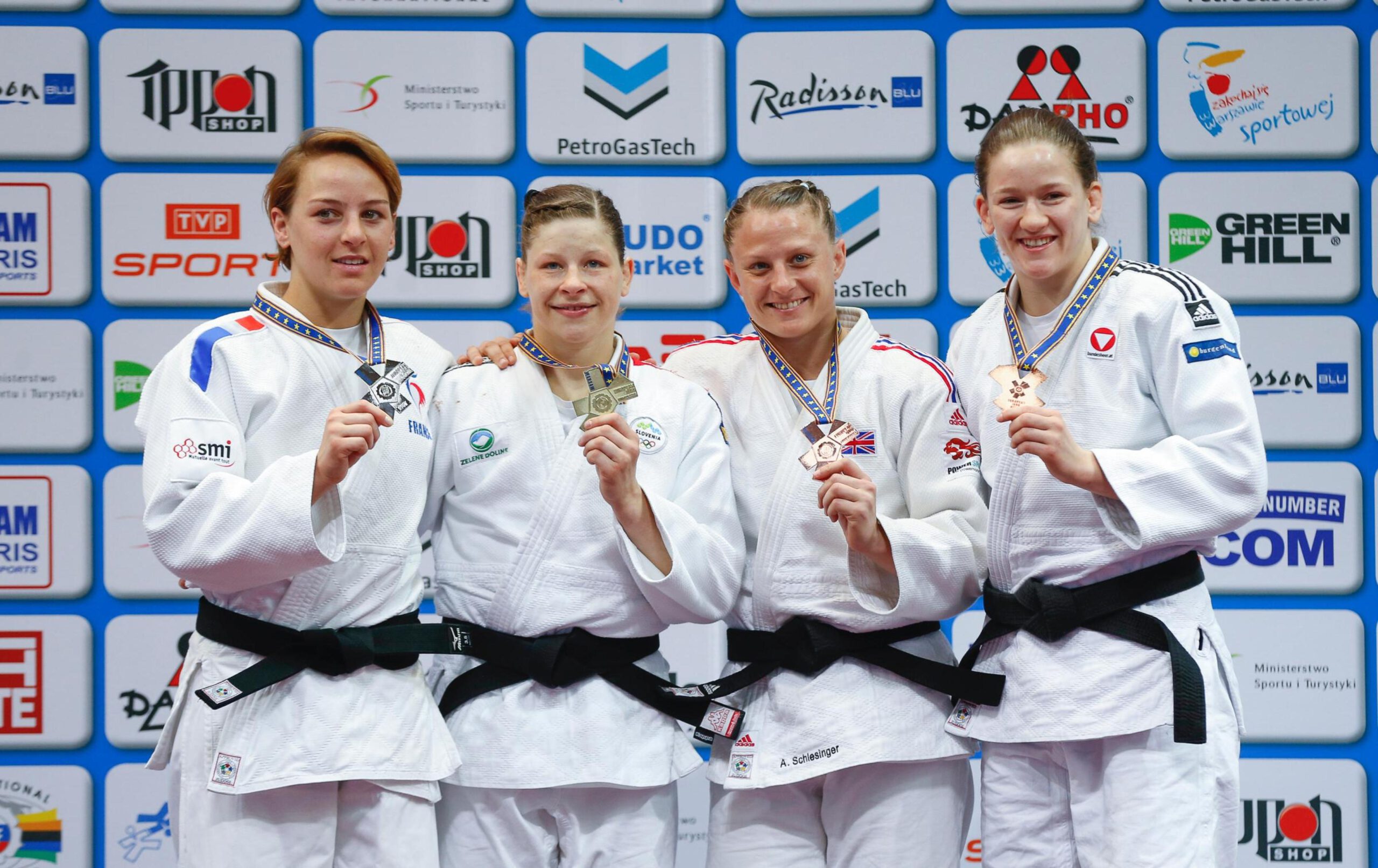 European Judo Championships 2017 in Warsaw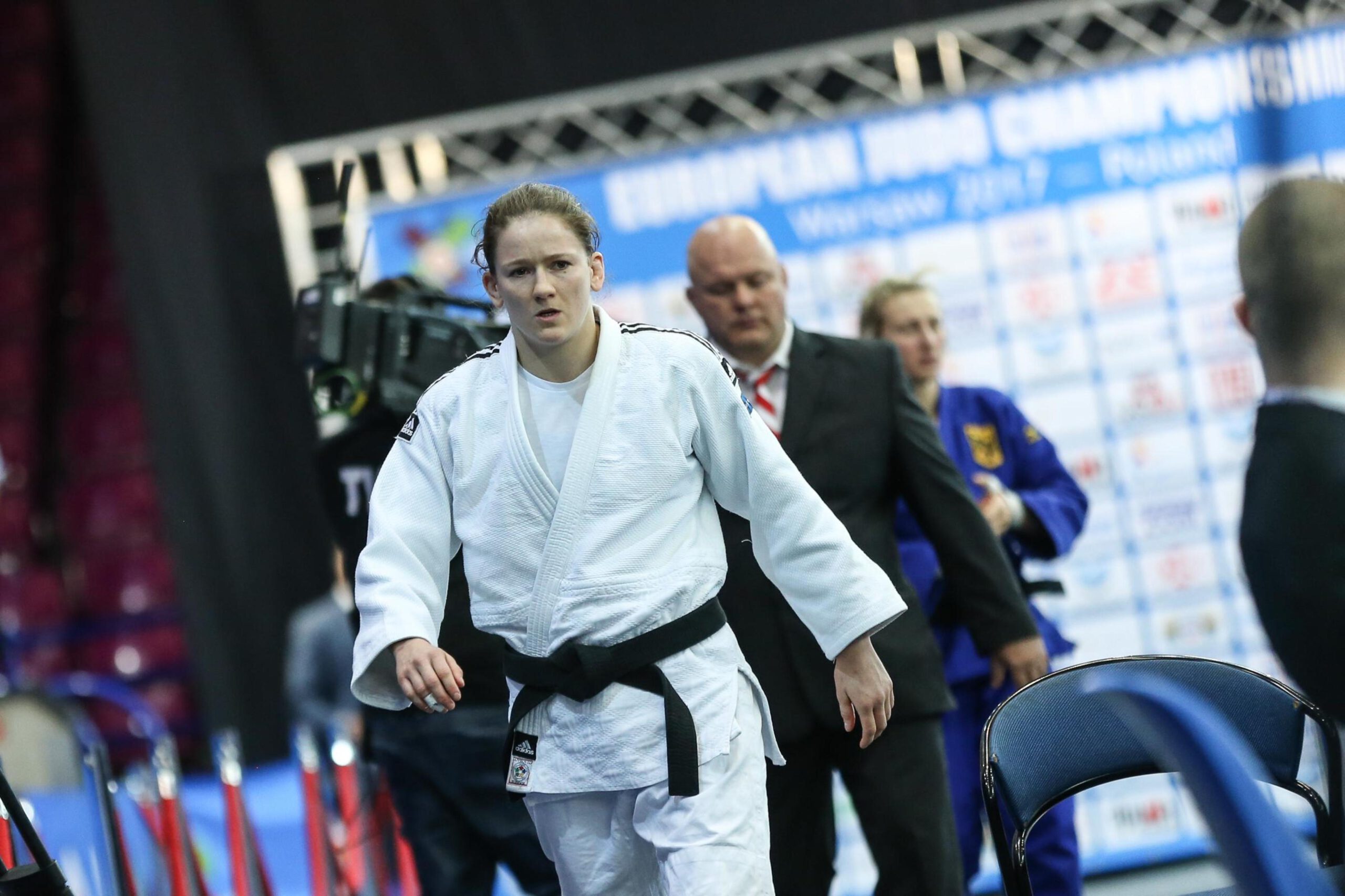 European Judo Championships 2017 in Warsaw
European Judo Championships 2017 in Warsaw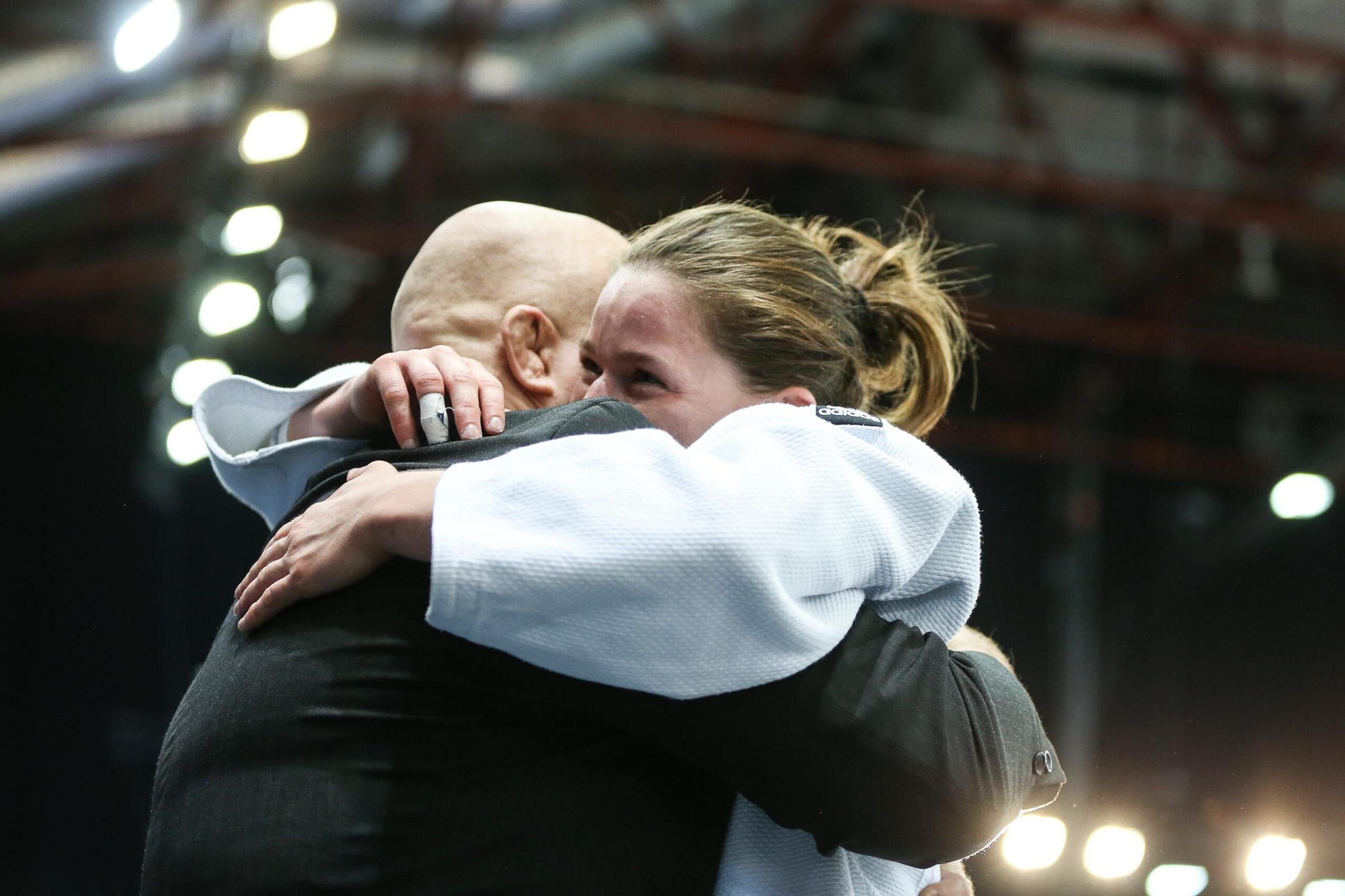 European Judo Championships 2017 in Warsaw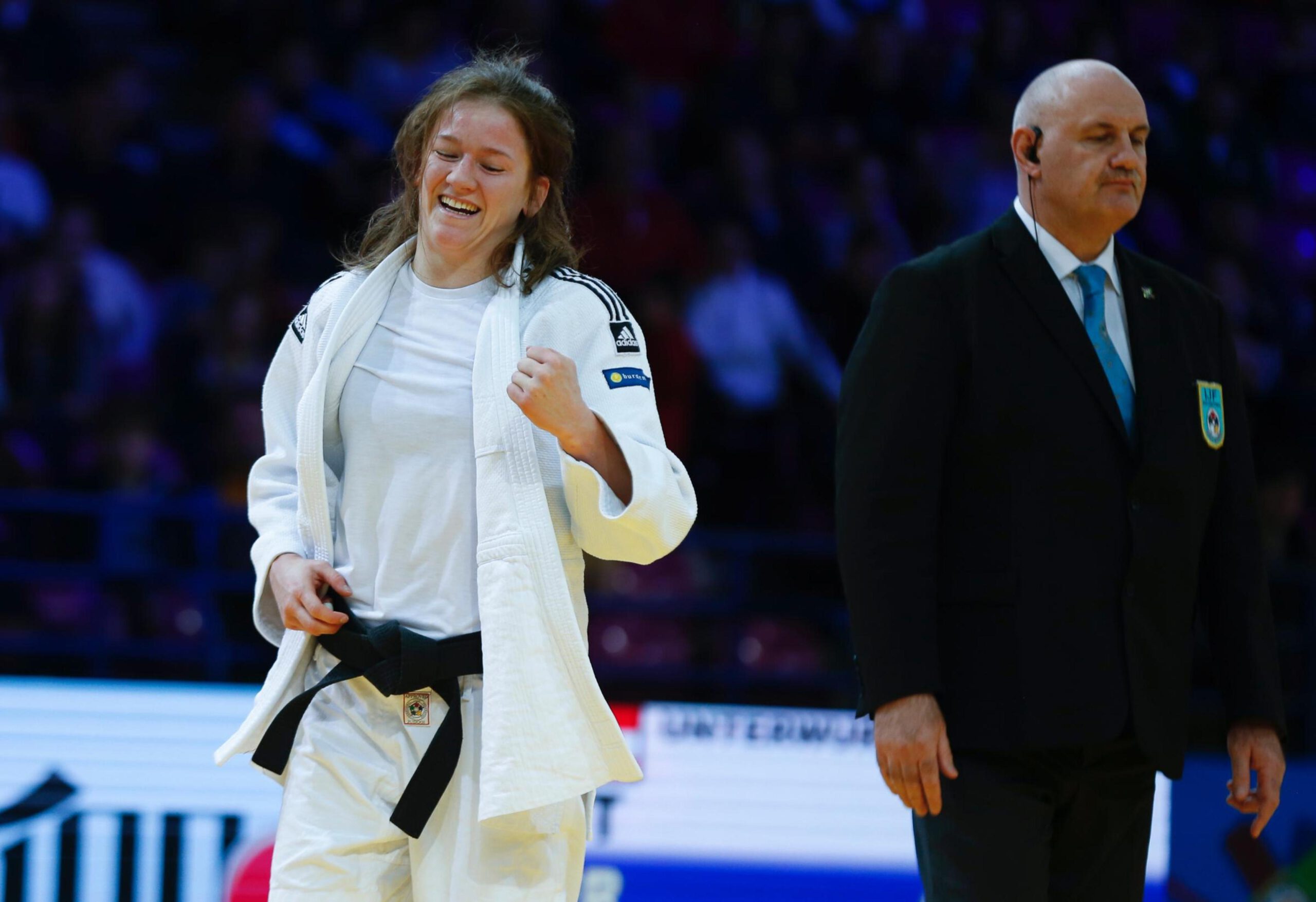 European Judo Championships 2017 in Warsaw


Copyright Cover picture: GEPA Pictures/Harald Steiner
Judoka
Author: Hannah Martin
---