A long yet eventful day has passed by at the Pavilhao Multiusos de Odivelas where the 2015 Lisbon Women European Open took place. Amongst many, double World Champion and multiply IJF tour winner, Majlinda KELMENDI also attended at, and by the end of the day she sang the national anthem of Kosovo.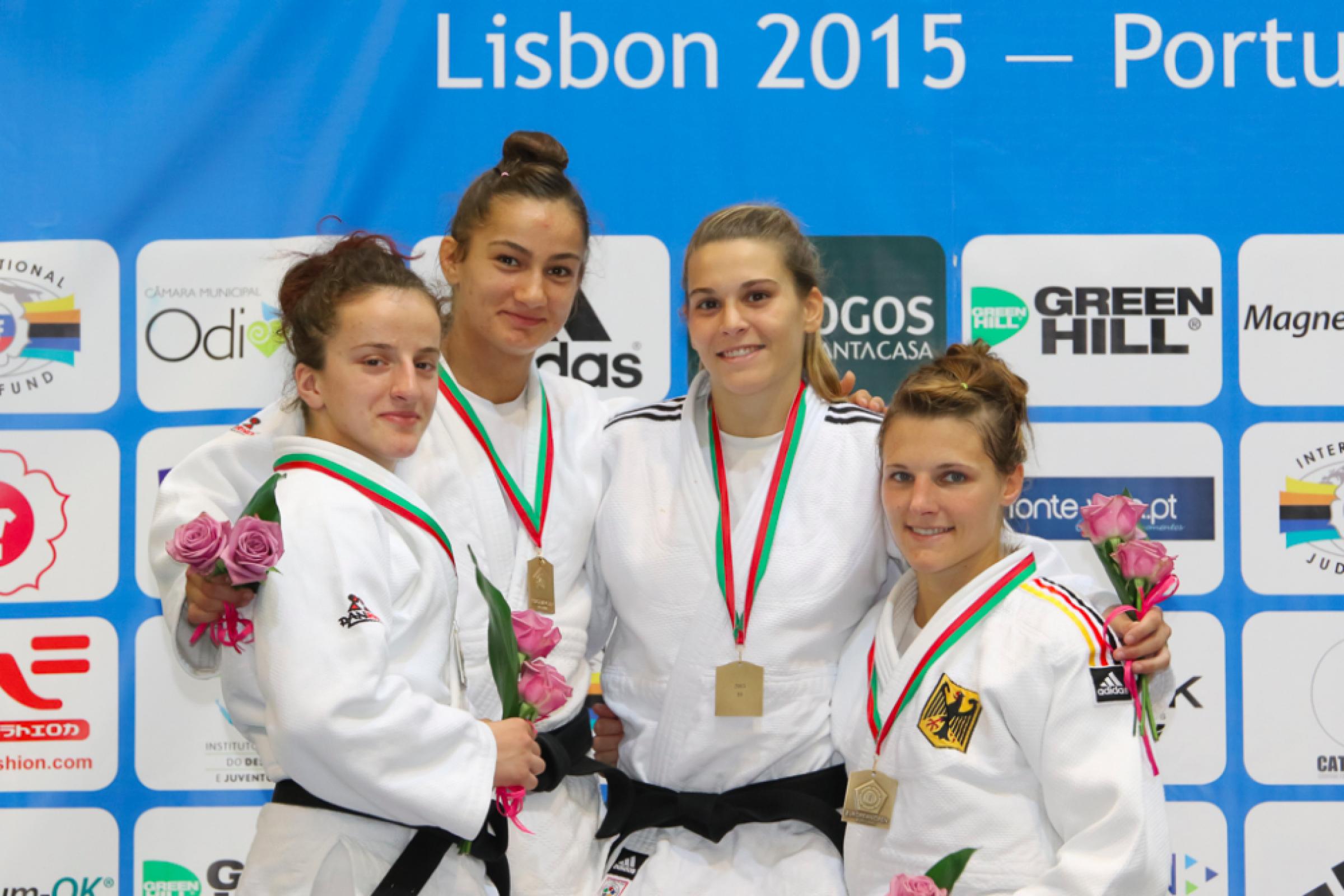 Kelmendi began her day as number one seeded of the -52kg category and was waiting for the winner of the contest between Karolina PIENKOWSKA (POL) and Estrella LOPEZ SHERIFF (ESP). The Polish fighter came out on top and was ready to give her best against Kelmendi who rather seemed to be taking her time to warm up with Pienkowska than seeking to score with any of her big throws. At the end, two shido difference allowed Kelmendi to take a spot in the quarter-finals where she executed a record breaking left sided uchi-mata against Oritia GONZALEZ (ARG) as she stunned her for ippon within the first eleven seconds.
In the semi-final, Kelmendi only took few seconds longer before displaying another greatly executed left sided uchi-mata against Maria ERTL (GER) and securing her spot in the final. By the time the afternoon block started the duty of the headcoach, Kuka Driton, was completed as the final seen Kelmendi being opposed by her team mate and training partner, Distria KRASNIQI, who stormed into the contest with a right sided uchi-mata. Krasniqi's attempt left her without any score yet resulted Kelmendi changing her style and instead of her dominant left sided judo skills there she was standing right sided and excelling her outstanding tactical skills with her experience. The outcome of the match up was two penalties on the side of Krasniqi with a golden return for Kelmendi.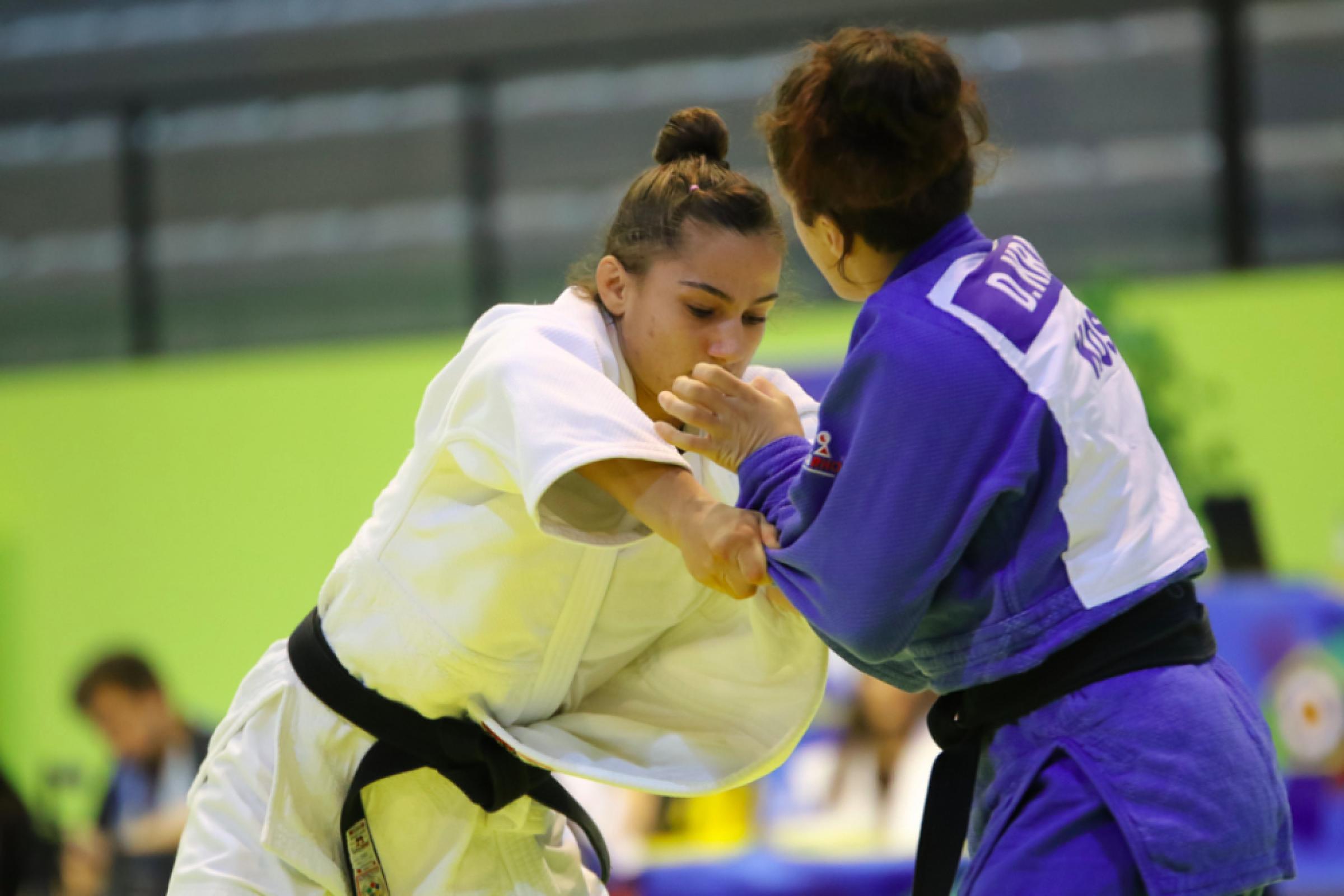 "It was not as exciting to fight against my sparing partner as it would have been against a different opponent. We know each other very well and actually I think she knows me better than myself! We train together for 7-8 hours a day.
"I was injured for 10 months and this was the first strong competition I have entered since my injury. My performance was good, I was not 100% in shape but I think I did good. My goal was to win a gold medal and I am happy I achieved it.
"Next week I will participate at the Paris Grand Slam. It is a very strong competition but I feel I am in good shape and my goal is to win a medal there. In a long term, I want to be again number one on the world ranking. I want to be World Champion again and I want to be on the top again, which is where I belong from", concluded 2014 European Champion, Kelmendi.
Head-coach of the Kosovo team, Driton KUKA also expressed his thoughts, "The competition was very good, Lisbon is a great city. This was the first time we had two Kosovo athletes in the final and we also won gold in -57kg so it could not have been any better."
---