Though the global judo community had eyes on the huge entry in the Zagreb Grand Prix, to celebrate the tenth anniversary of the event, the Croatian Judo Federation organised a free children's camp at the Zagreb Fair for all members of the federation, welcoming over 600 young judoka.
The three-day camp allowed these children to train with Olympic, World and European medallists, Majlinda KELMENDI and Hedvig KARAKAS. The Croatian Judo Federation are known for the leading work in inclusion and ensuring that the judo is in fact, for all. In addition to provided training and free education, the children are provided with meals, merchandise, bus transportation and accreditation for the Grand Prix tournament itself.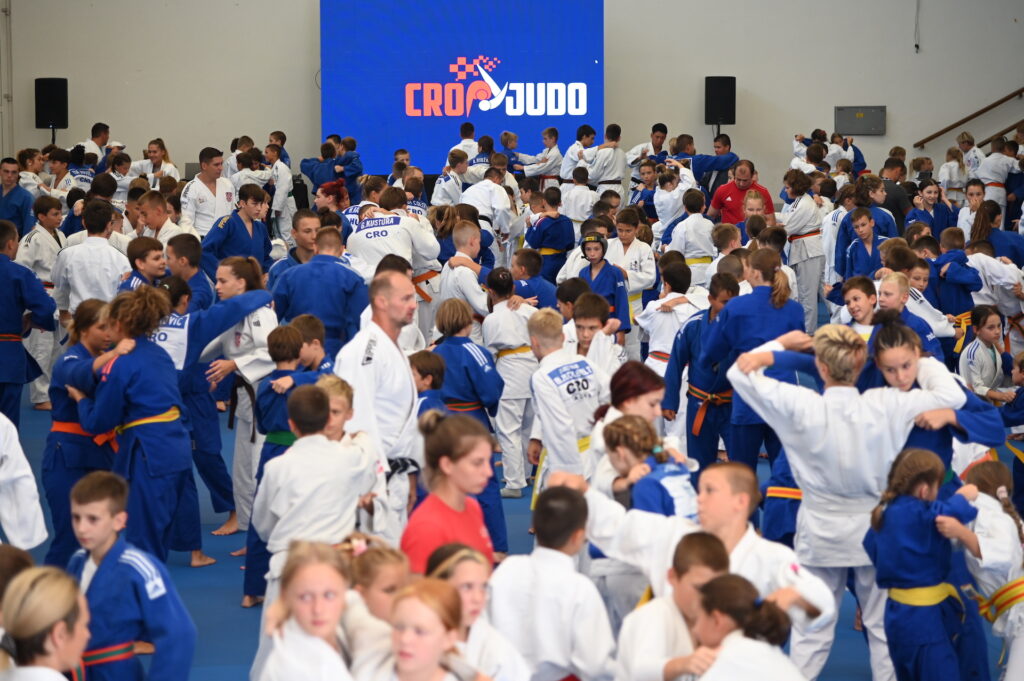 "The goal of the tournament is to provide children with the best education in the world, make new friends and motivate them for further work, growth and advancement. The idea itself was conceived in March of this year with the aim of attracting the youngest to the Arena, to which various clubs of the Judo Federation responded. The result of the applications exceeded all expectations and, in addition to the children showing great interest, the federation also enabled parents to take care of the youngest during the summer holidays. Considering the results, an even bigger turnout is expected next year," said Matija JUG-DUJAKOVIĆ.
Author: EJU Media
---