An arm injury prevents superstar Teddy RINER (FRA) from competing at the European Championships in Montpellier. But the three-time Olympic champion and ten-time world champion came to the first competition day as a VIP guest and cheered on his team-mates loudly.

"It's my first time in the hall since my European Championship title in 2014. It feels really good to be back. The atmosphere is great. I'm going to soak up the vibes as best I can – that will help me on my way to the Olympic Games in Paris in July 2024," smiled Teddy. An arm injury is still bothering him. "I'm still busy with rehab. We haven't yet decided when I'll return to the World Tour. But of course I would like to make my comeback at the Grand Slam in Paris-Bercy in February. That would be an ideal return date on the way to the Olympics."

The performance of his team-mates (3 x in the final for gold, 3 x in the final for bronze) on the first day of the competition didn't seem to surprise Teddy Riner: "We've undergone a generational change since the 2022 European Championships in Sofia. The team has definitely got stronger. We want to defend our mixed team Olympic title against Japan in Paris in 2024 and win gold in front of our home crowd. That's the big goal. We have beaten Japan in Tokyo, so why not do the same in Paris?"

"King Teddy" will be trying his very best to take home a third individual Olympic gold. "Having the Olympics on my doorstep right next to the Eiffel Tower is very special for me as a Parisian. My club PSG has the Eiffel Tower in its logo." ALLEZ, TEDDY!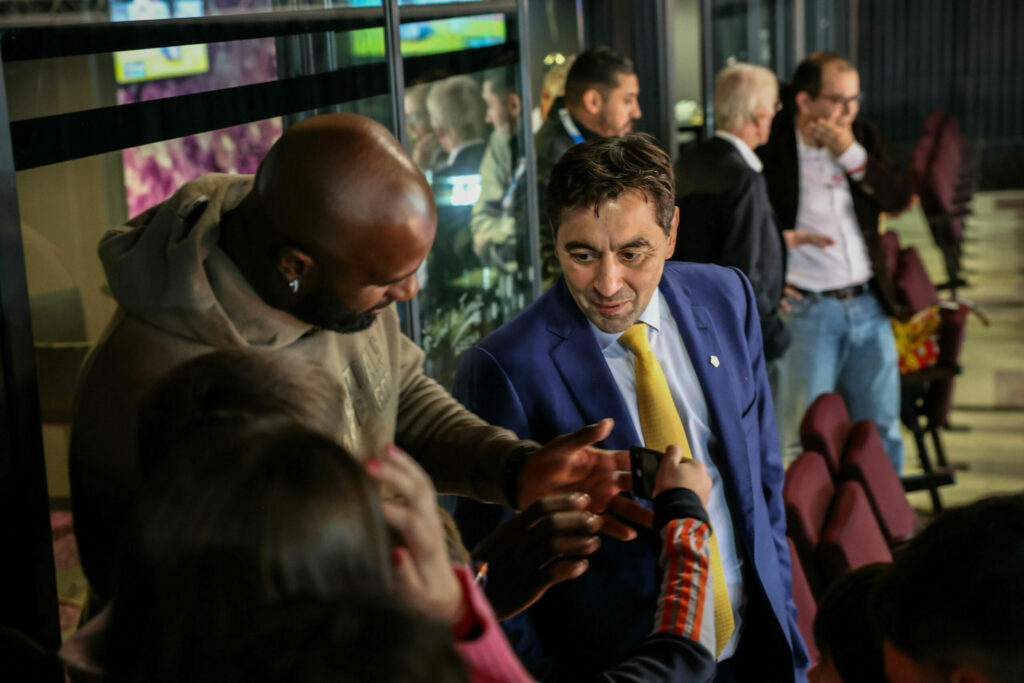 Author: EJU Media
---