The opening day of the Guangzhou World Masters saw Distria KRASNIQI (KOS) storm to the gold medal in the -48kg category. Arguably the toughest event on the IJF World Tour, Krasniqi was a class above her much touted opposition. Coming into the event ranked a lowly number 18 on the IJF WRL, Krasniqi was not even seeded. Yet the Kosovan (taking her second tilt at the -48kg category) looked strong, sharp and supremely confident, leaving a trail of world and Olympic medallists in her wake.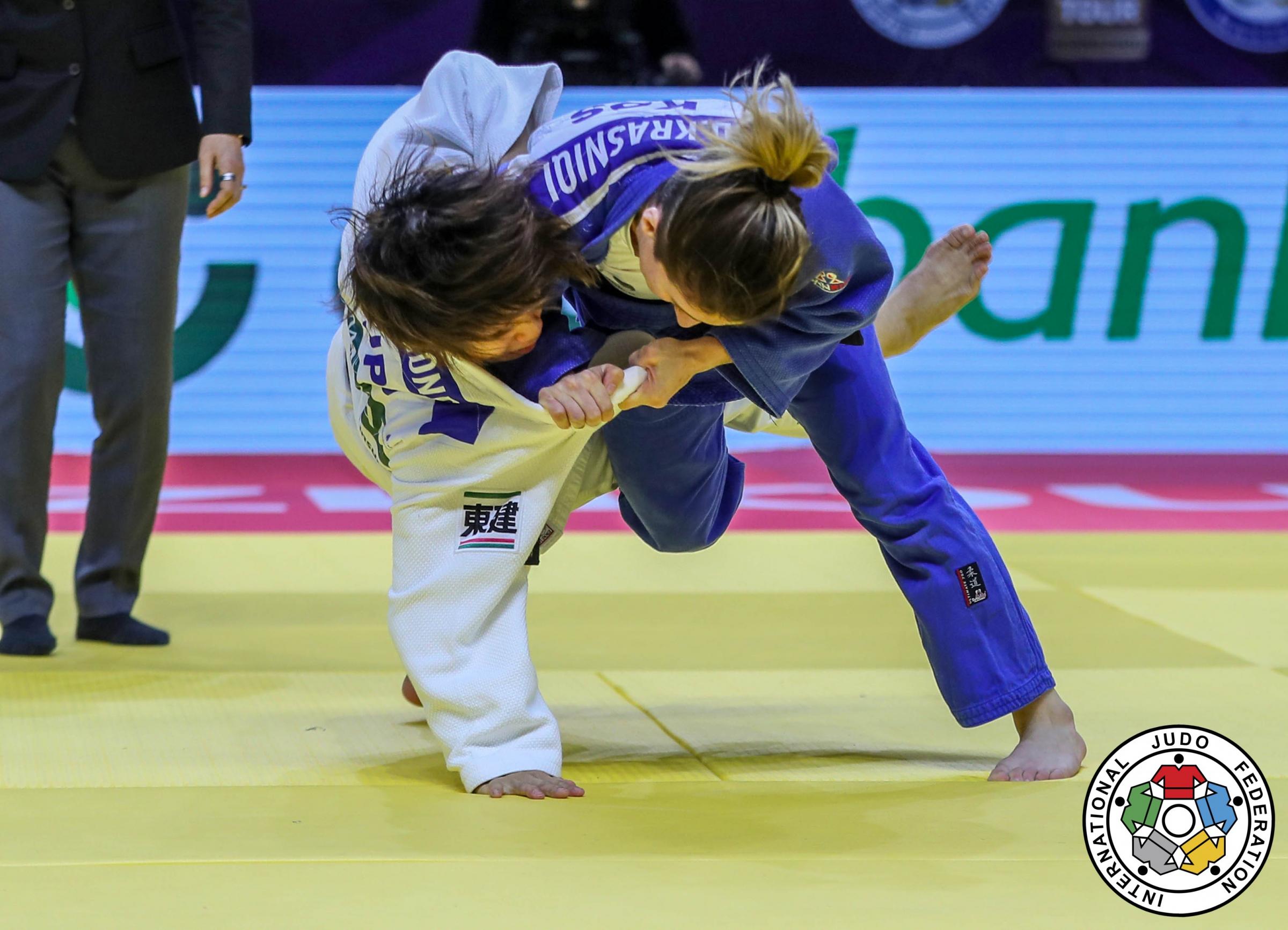 First to fall to Krasniqi was KANG Yujeong (KOR), the Kosovan throwing Kang with o soto gari for waza ari before holding Kang with kesa gatame to win in a little over a minute and a half. That was the longest that Krasniqi was on the tatami, as she blasted her way past current European champion, Irina DOLGOVA (RUS) whom she threw for ippon after only 24 seconds with a stunning uchi mata. This put Krasniqi into the semi-final where she faced Marusa STANGAR (SLO) who she had defeated a little over a month ago at the Abu Dhabi Grand Slam. Here too Krasniqi proved too much for Stangar, the Slovenian going over after 32 seconds with another Krasniqi uchi mata for ippon. And, in the final, as if to emphasise her total dominance of the weight category, Krasniqi took only 16 seconds to dispose of former world champion KONDO Ami (JPN) whom she threw spectacularly with another thumping o soto gari for ippon. The bronze medals went to Irina DOLGOVA (RUS) and Marusa STANGAR (SLO).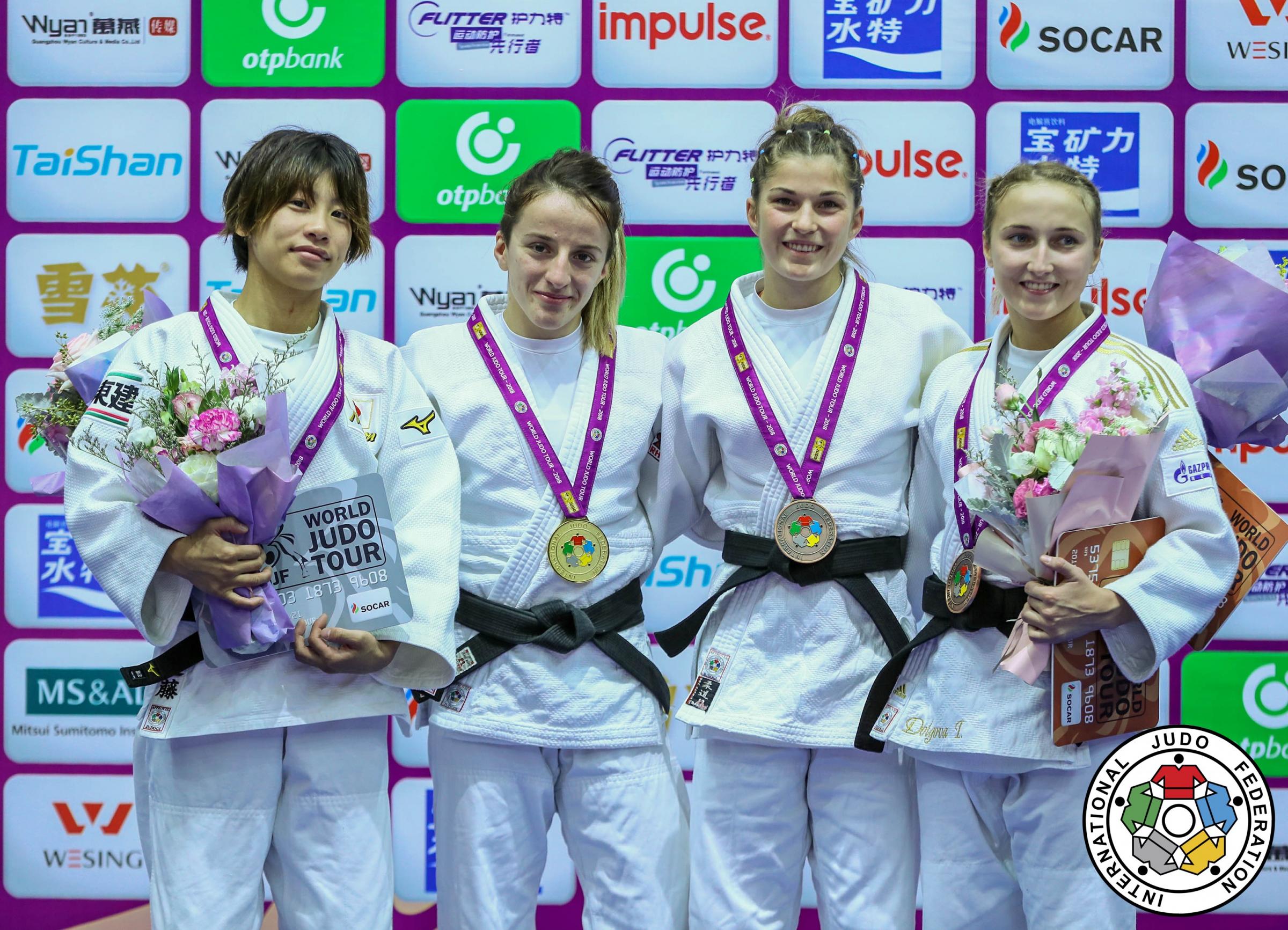 -48 kg 1. KRASNIQI, Distria (KOS) 2. KONDO, Ami (JPN) 3. DOLGOVA, Irina (RUS) 3. STANGAR, Marusa (SLO)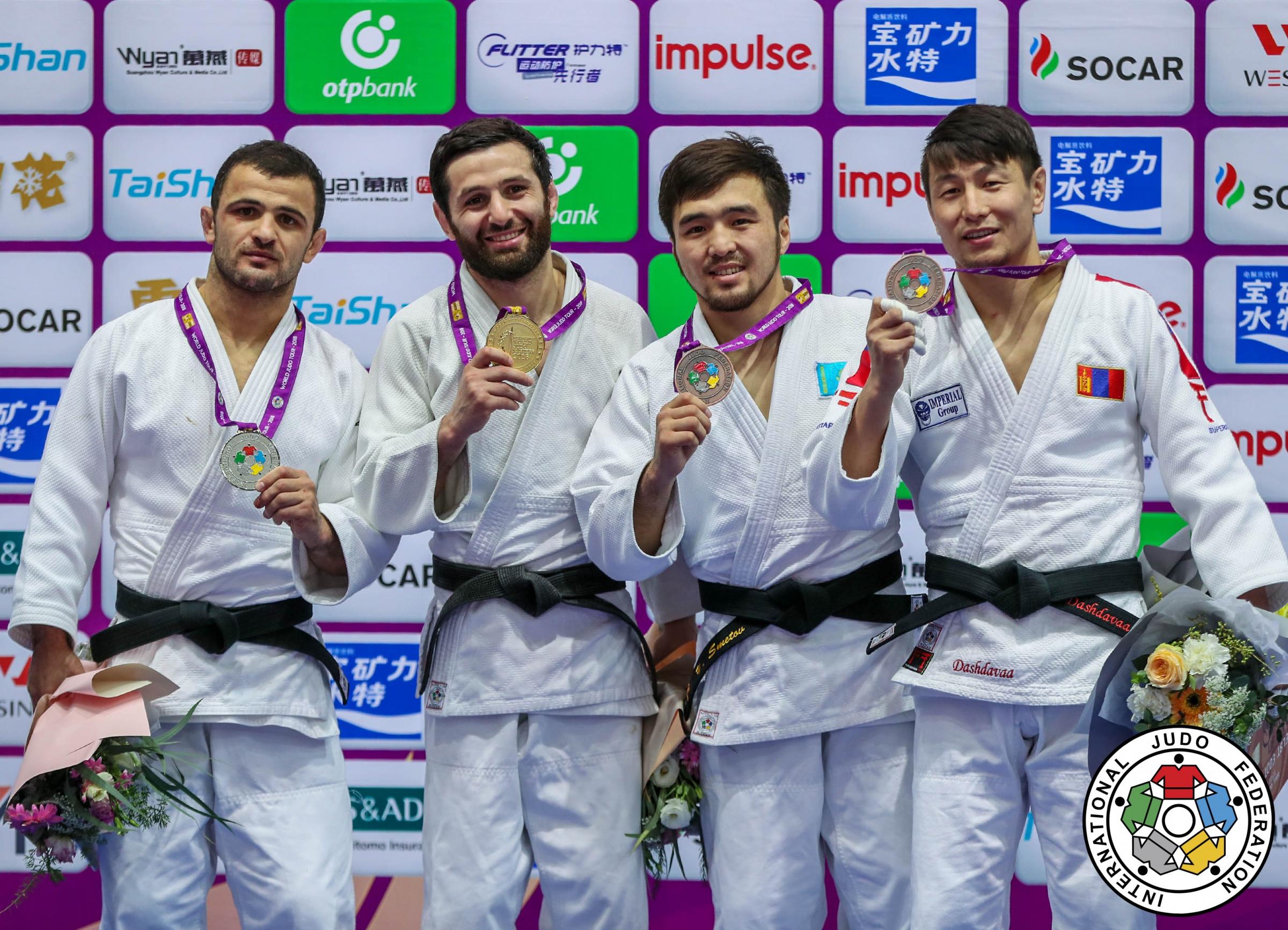 Men -60 kg 1 MSHVIDOBADZE Robert RUS 2 PAPINASHVILI Amiran GEO 3 DASHDAVAA Amartuvshin MGL 3 SMETOV Yeldos KAZ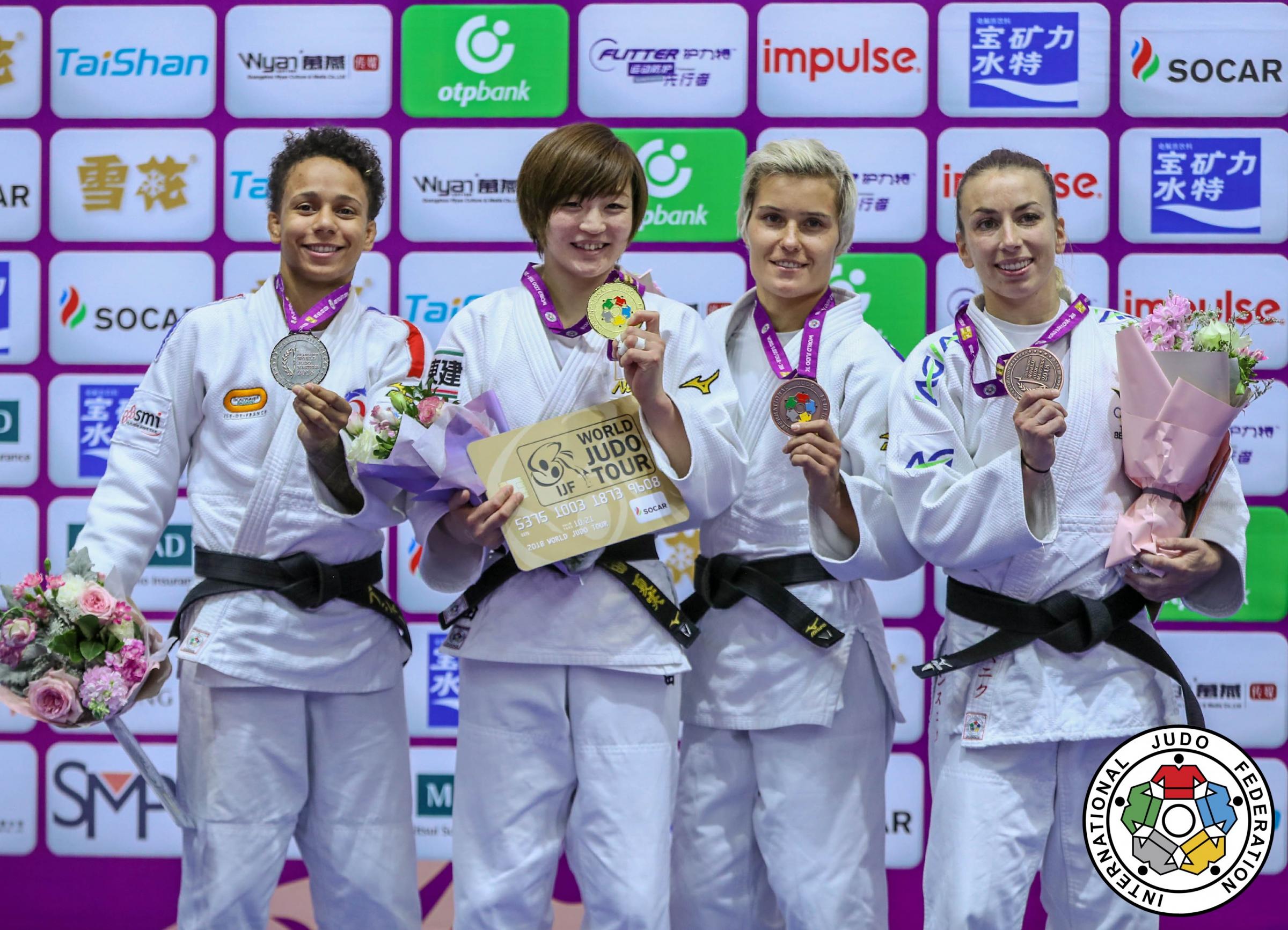 -52 kg 1. TSUNODA, Natsumi (JPN) 2. BUCHARD, Amandine (FRA) 3. KUZIUTINA, Natalia (RUS) 3. VAN SNICK, Charline (BEL)
-66 kg 1. MARUYAMA, Joshiro (JPN) 2. SHMAILOV, Baruch (ISR) 3. DOVDON, Altansukh (MGL) 3. MARGVELASHVILI, Vazha (GEO)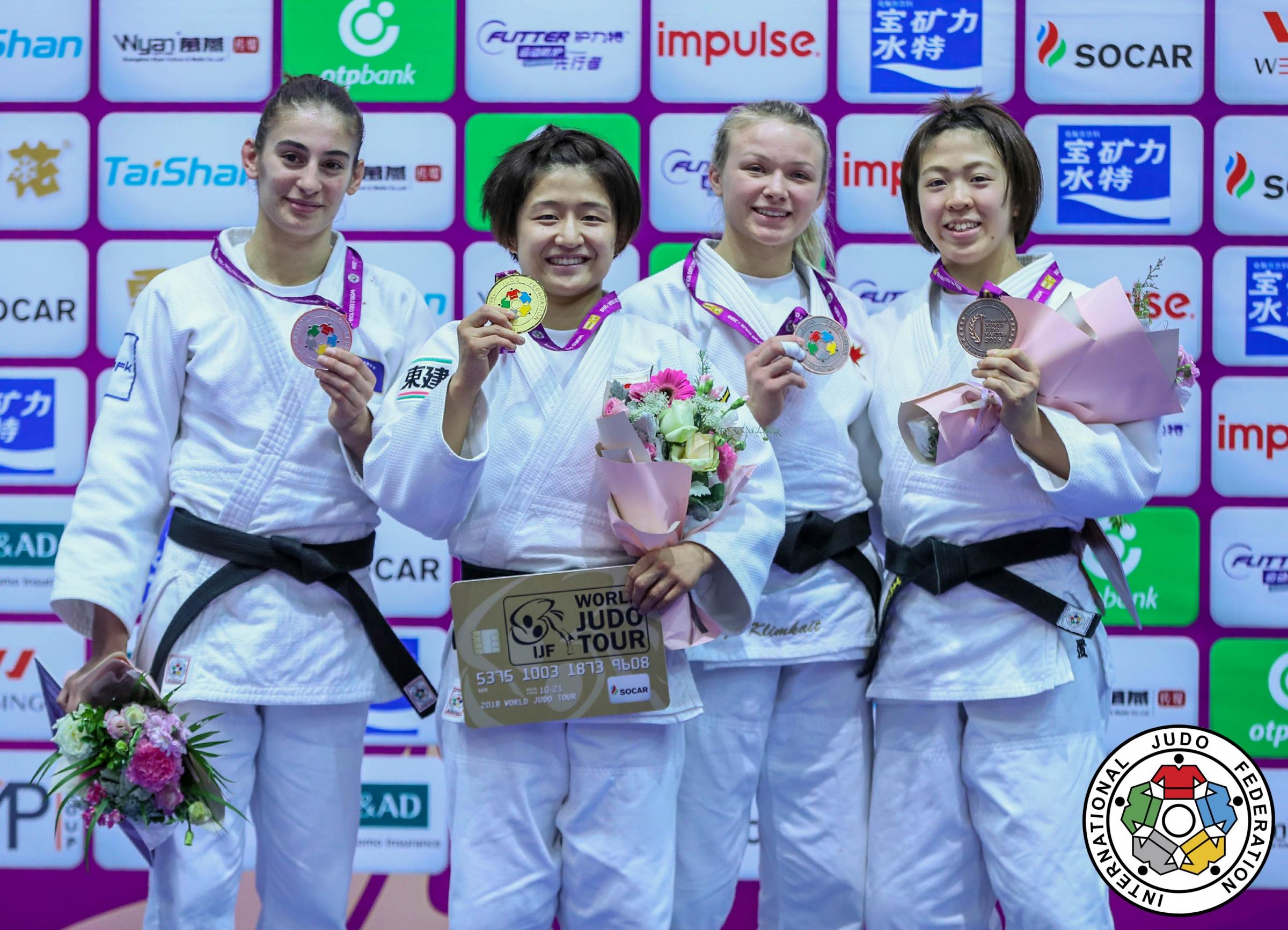 -57 kg 1. YOSHIDA, Tsukasa (JPN) 2. GJAKOVA, Nora (KOS) 3. KLIMKAIT, Jessica (CAN) 3. TAMAOKI, Momo (JPN)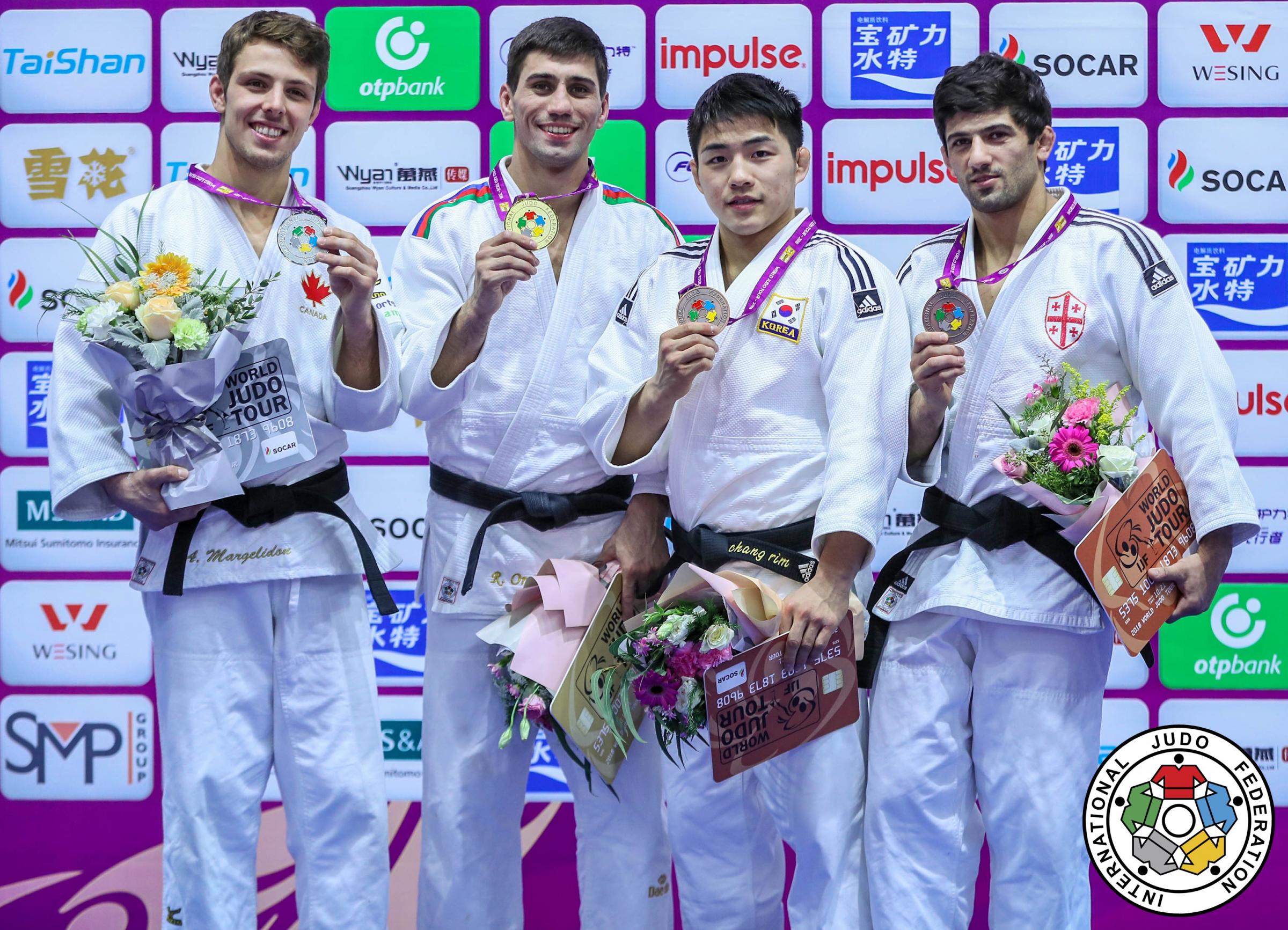 -73 kg 1. ORUJOV, Rustam (AZE) 2. MARGELIDON, Arthur (CAN) 3. AN, Changrim (KOR) 3. SHAVDATUASHVILI, Lasha (GEO)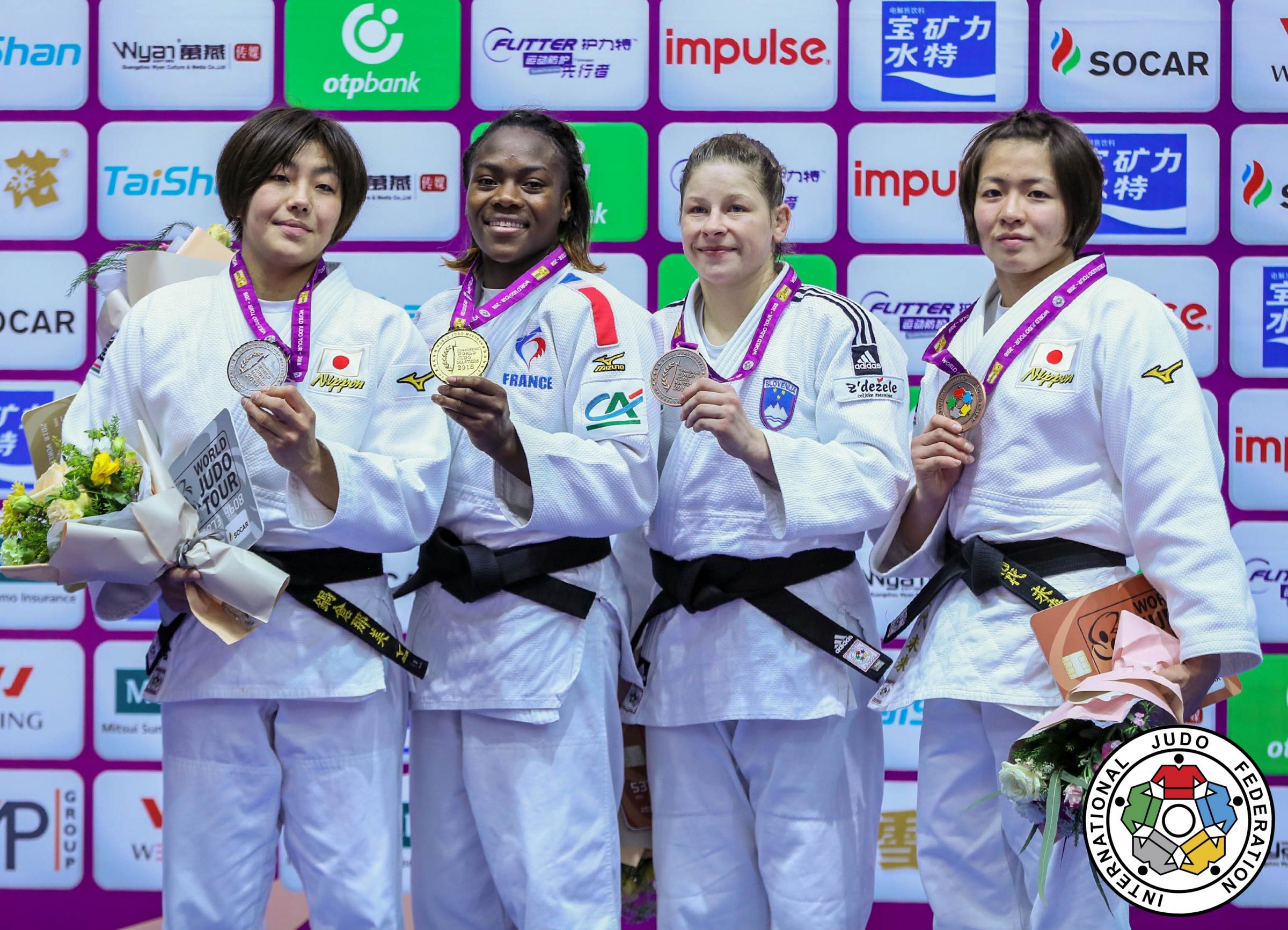 -63 kg 1. AGBEGNENOU, Clarisse (FRA) 2. NABEKURA, Nami (JPN) 3. TASHIRO, Miku (JPN) 3. TRSTENJAK, Tina (SLO)
In the -52kg category Amandine BUCHARD (FRA) had to settle once again for second place, this time losing out to TSUNODA Natsumi (JPN). The bronze medals were won by Natalia KUZIUTINA (RUS) and Charline VAN SNICK (BEL).
In the -57kg category Nora GJAKOVA continued her fine form only to fall at the last hurdle, losing in the final to current world champion YOSHIDA Tsukasa (JPN). The bronze medals were won by Jessica KLIMKAIT (CAN) and TAMAOKI Momo (JPN).
In the -63kg category Clarisse AGBEGNENOU (FRA) added her first world masters title to her record defeating NABEKURA Nami (JPN) in the final. The bronze medals were won by Tina TRSTENJAK (SLO) and TASHIRO Miku (JPN).
In the -60kg Robert MSHVIDOBADZE (RUS) won the gold medal when in the final he defeated Amiran PAPINASHVILI (GEO). The bronze medals were won by DASHDAVAA Amartuvshin (MGL) and Yeldos SMETOV (KAZ).
In the -6kg category Osaka Grand Slam gold medal winner MARUYAMA Joshiro (JPN) proved too much for Baruch SHMAILOV (ISR) to overcome, but this silver medal ranks as the best result to date for the Israeli. The bronze medals were won by Vazha MARGVELASHVILI (GEO) and DOVDON Altansukh (MGL).
In the -73kg category Rustam ORUJOV (AZE) put in a terrific performance in taking the gold medal defeating in the final Arthur MARGELIDON (CAN). The bronze medals were won by Lasha SHAVDATUASHVILI (GEO) and AN Changrim (KOR).
Judoka
---