The opening day of the Paris Grand Slam saw Distria KRASNIQI (KOS) storm to an impressive if somewhat surprising first ever grand slam gold medal win. What is surprising is that it has taken 10 attempts for a player of Krasniqi's undoubted quality to attain this milestone. The nature of Krasniqi's win today was nothing short of remarkable, as she swept past number one seed former world champion SHISHIME Ai (JPN), 2012 Olympic champion Sarah MENEZES (BRA), and number two seed 2016 Olympic silver medallist Odette GIUFFRIDA (ITA).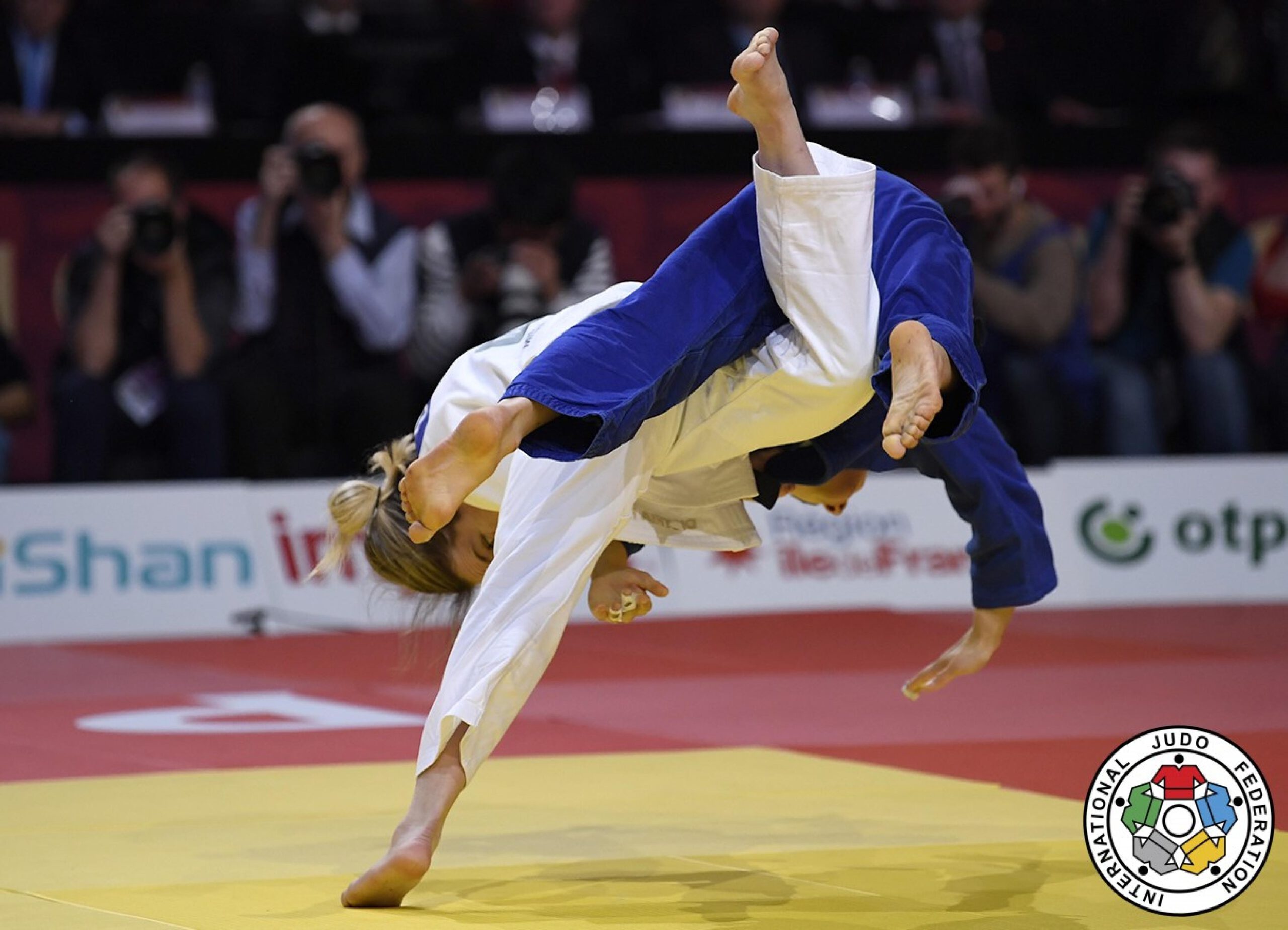 Krasniqi was, up until a week, contemplating facing double world champion Daria BILODID (UKR) in her regular category of -48kg where the Kosovan is currently world number two. But in the absence through injury of teammate and current Olympic champion Majlinda KELMENDI (KOS), Krasniqi decided to step up and compete in the -52kg category. The result was a gold medal win that stunned the assembled seeds and favourites and demonstrated Krasniqi's quality and maturity. Ranked number two in the world at -48kg, Krasniqi would do well to manage carefully the return to her chosen weight. She has some experience of this situation and appears this time around to be handling it well. It would be a pity if, despite the importance of a Paris Grand Slam gold medal win, she were to be distracted from her bigger goal.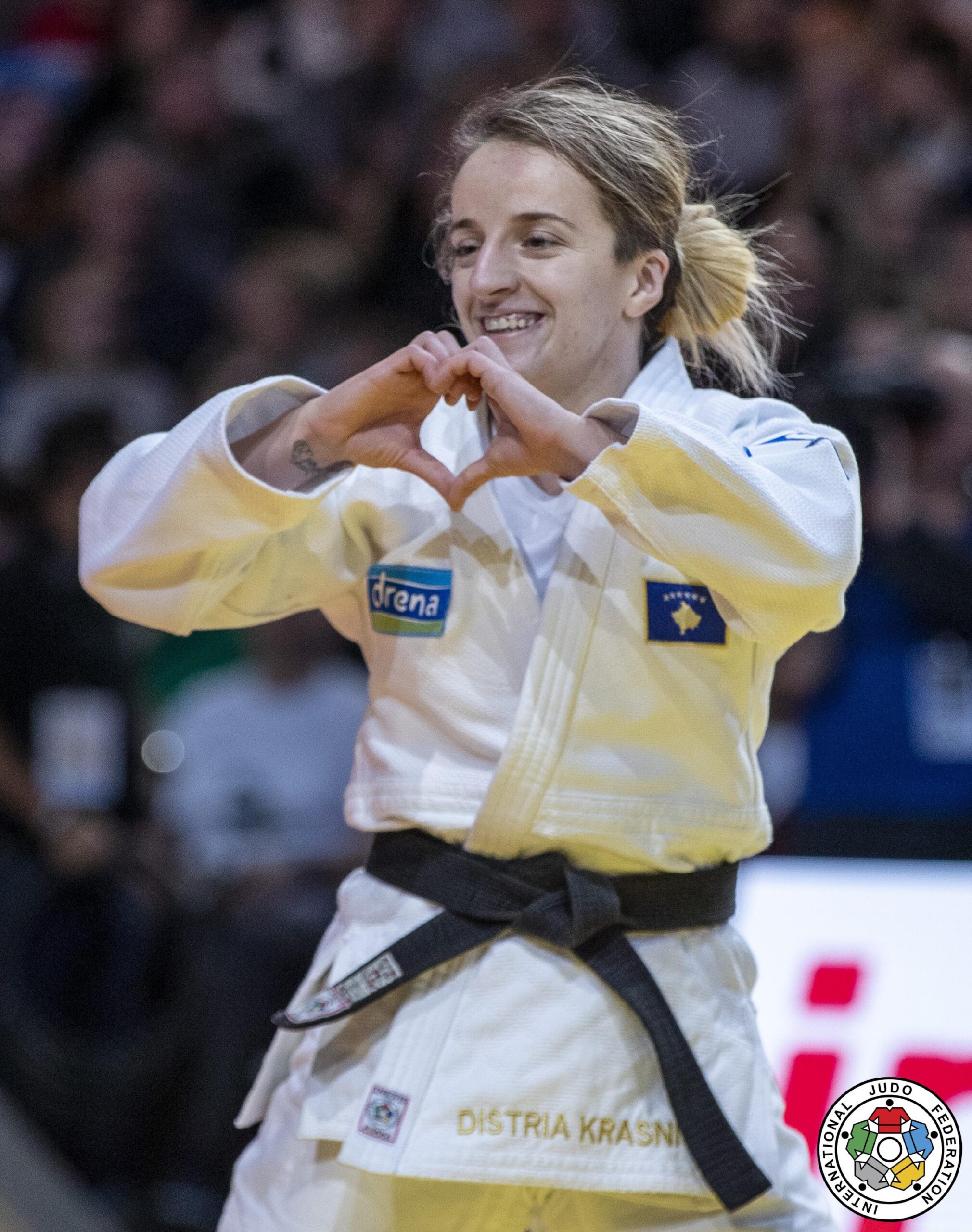 When asked to describe her day Krasniqi said,
It's a great feeling to win the gold medal here in Paris. It's my favourite completion. Today I fought in a different weight category and I was calm and found myself enjoying the whole day. It's a very good feeling to take a medal even in the -52kg category in such a big and hard competition. Of course it wasn't easy at all because I fought with very strong opponents from this category. But I have some previous experience in the weight category and so I knew almost all opponents I faced today. Today, like in all competitions I had a big support from my team and especially Majlinda Kelmendi who gave me the best advice for this category.
PODIUM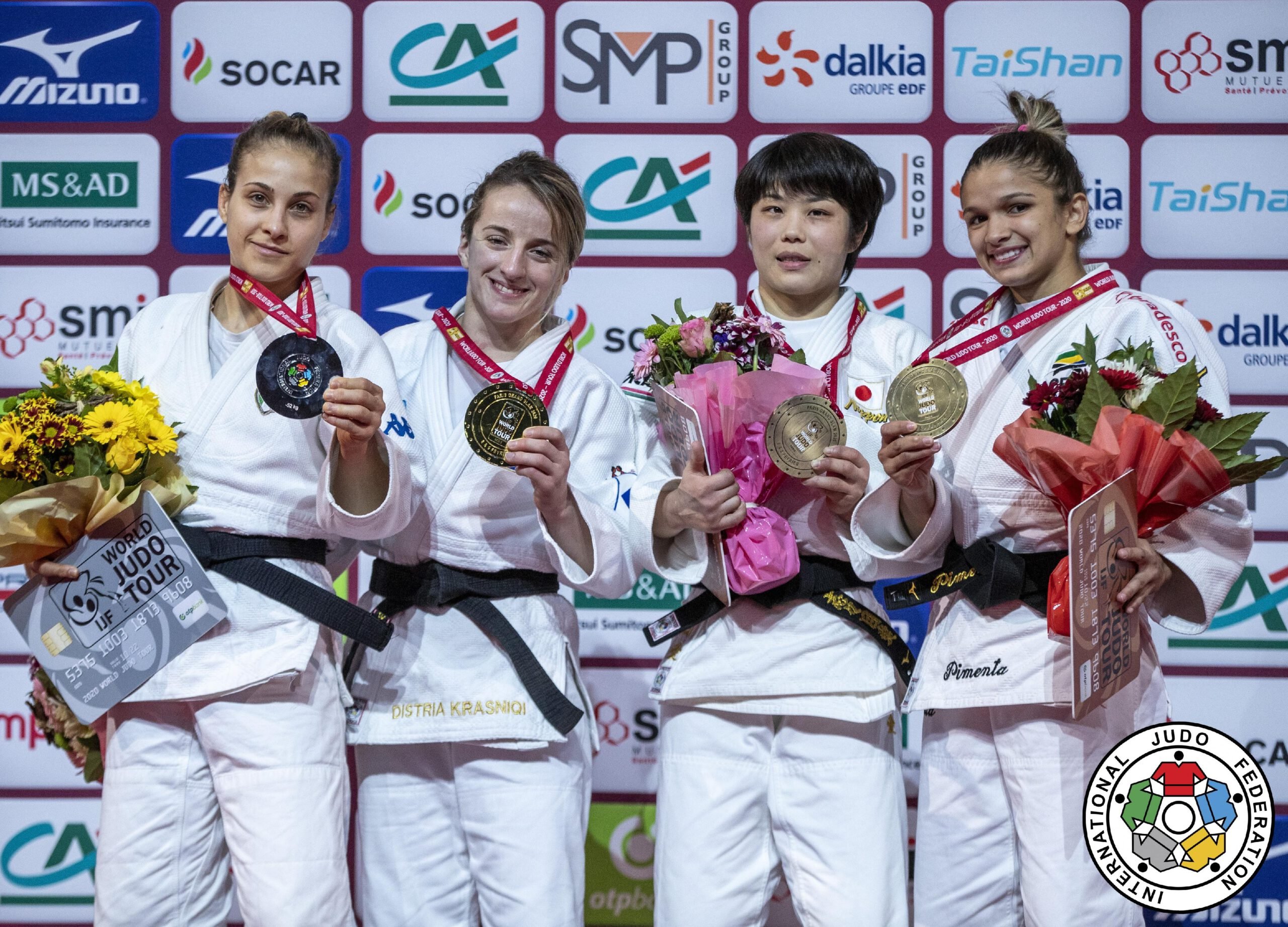 -52 kg 1. KRASNIQI, Distria (KOS) 2. GIUFFRIDA, Odette (ITA) 3. PIMENTA, Larissa (BRA) 3. SHISHIME, Ai (JPN) 5.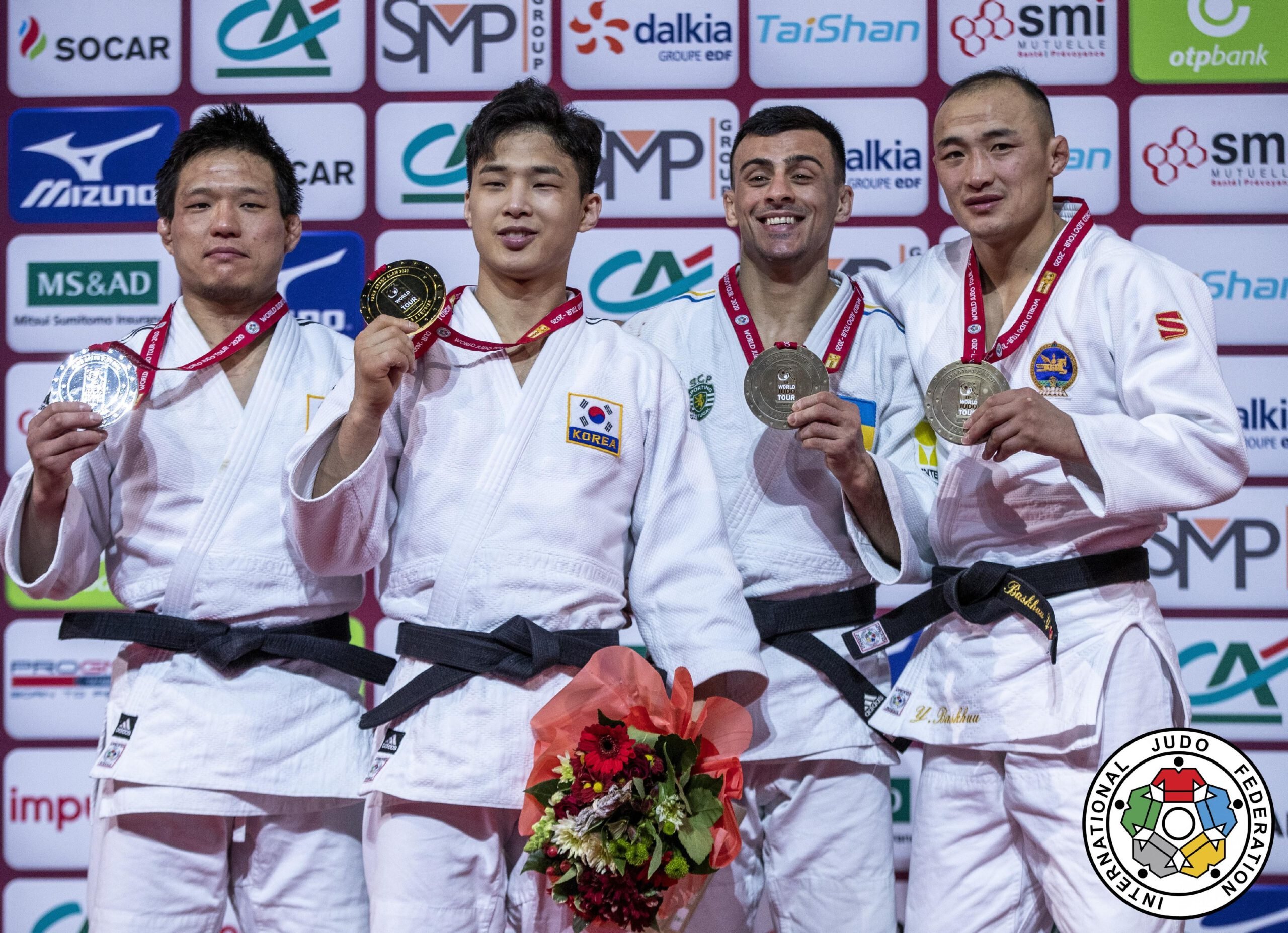 -66 kg 1. AN, Baul (KOR) 2. KIM, Limhwan (KOR) 3. YONDONPERENLEI, Baskhuu (MGL) 3. ZANTARAIA, Georgii (UKR) 5.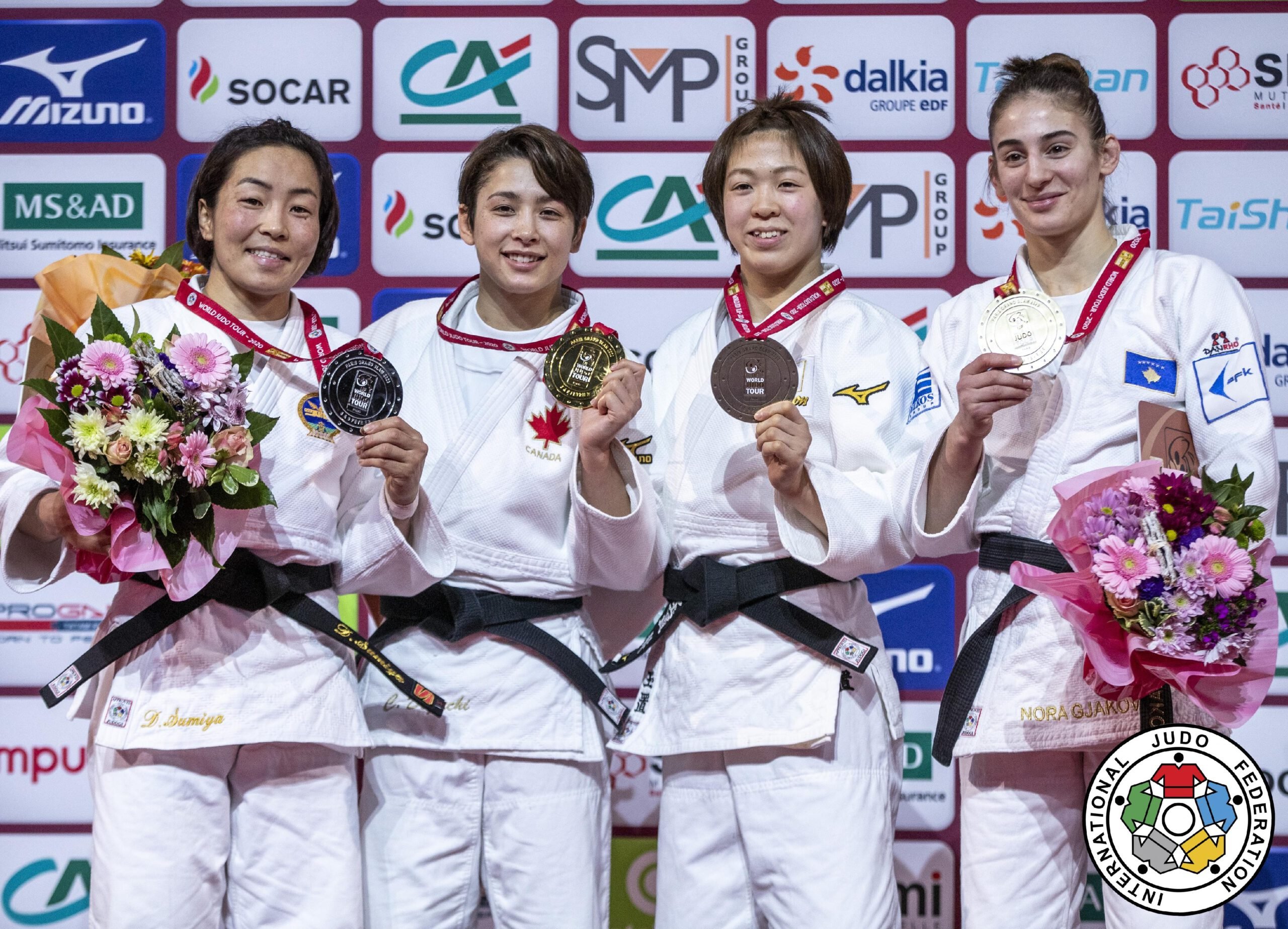 -57 kg 1. DEGUCHI, Christa (CAN) 2. DORJSUREN, Sumiya (MGL) 3. GJAKOVA, Nora (KOS) 3. TAMAOKI, Momo (JPN) 5.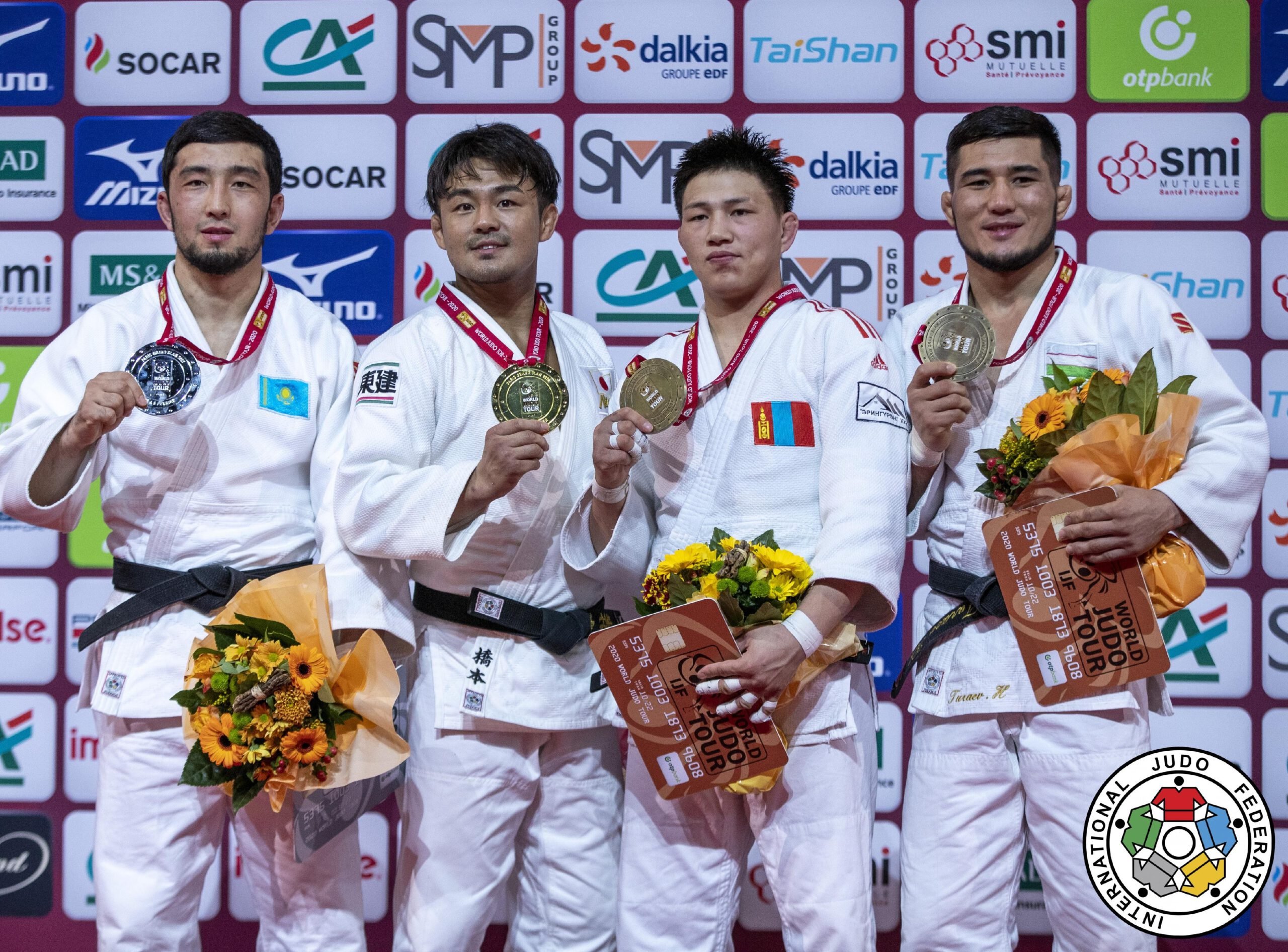 -73 kg 1. HASHIMOTO, Soichi (JPN) 2. SMAGULOV, Zhansay (KAZ) 3. TSEND-OCHIR, Tsogtbaatar (MGL) 3. TURAEV, Khikmatillokh (UZB)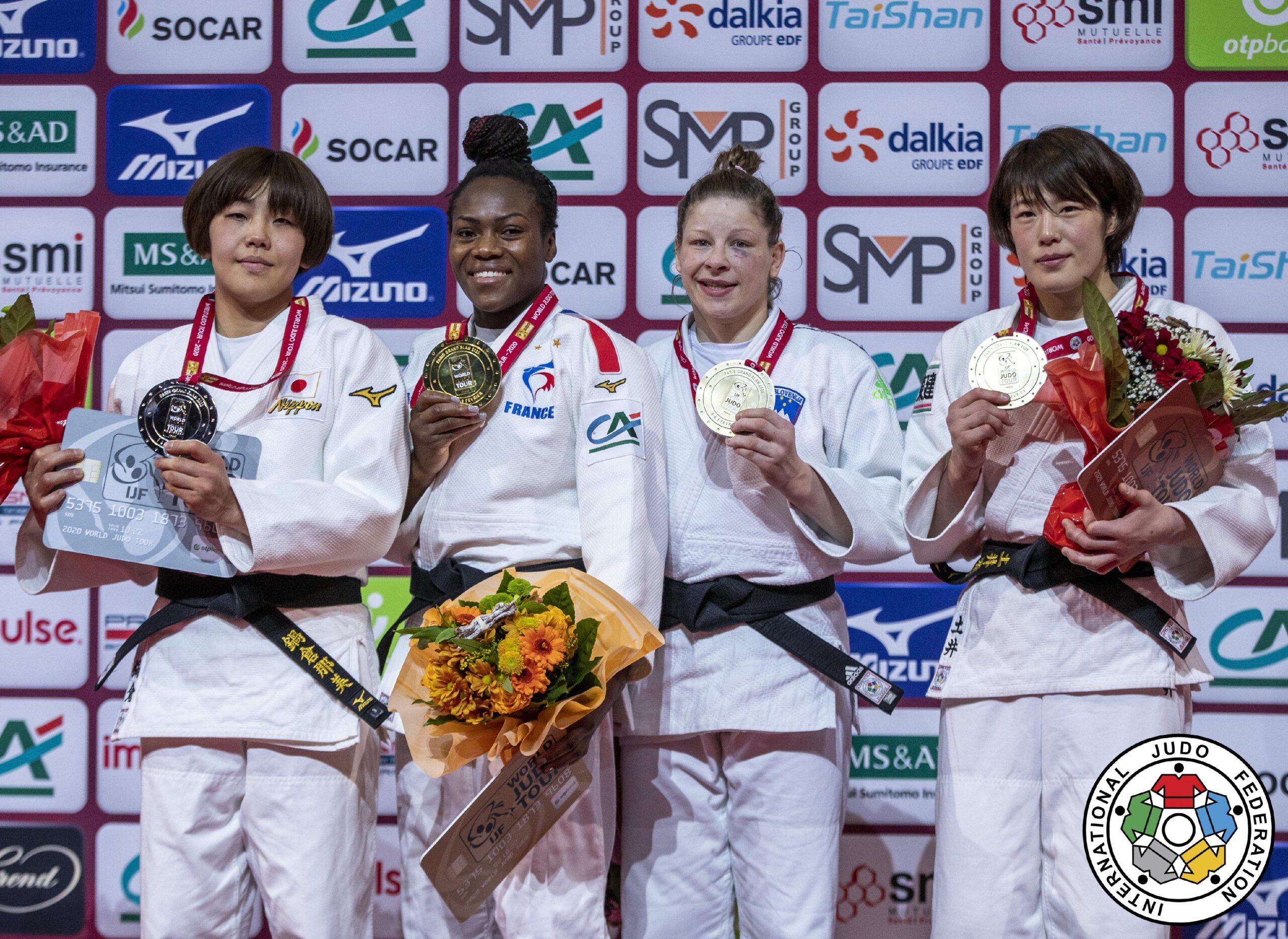 -63 kg 1. AGBEGNENOU, Clarisse (FRA) 2. NABEKURA, Nami (JPN) 3. DOI, Masako (JPN) 3. TRSTENJAK, Tina (SLO)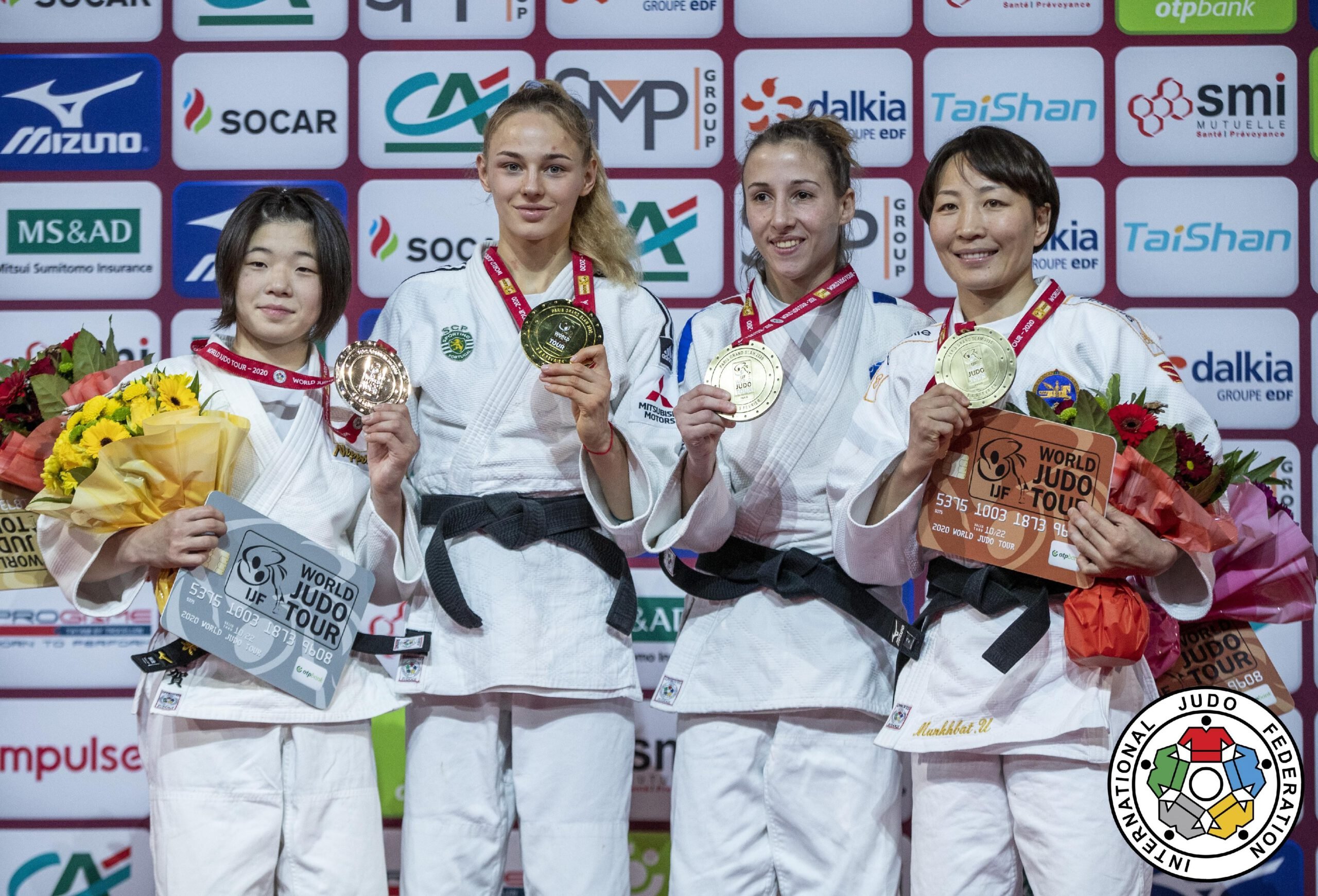 -48 kg1. BILODID, Daria (UKR) 2. KOGA, Wakana (JPN) 3. CLEMENT, Melanie (FRA) 3. MUNKHBAT, Urantsetseg (MGL) 5.
Judoka
---