The second day of Dushanbe Grand Prix showcased four of the middle weight categories: -63kg -70kg, -73kg, -81kg. Europe took the total of 11 medals. The continents' double conquest came through by Katarina KRISTO (CRO) and Margaux PINOT (FRA).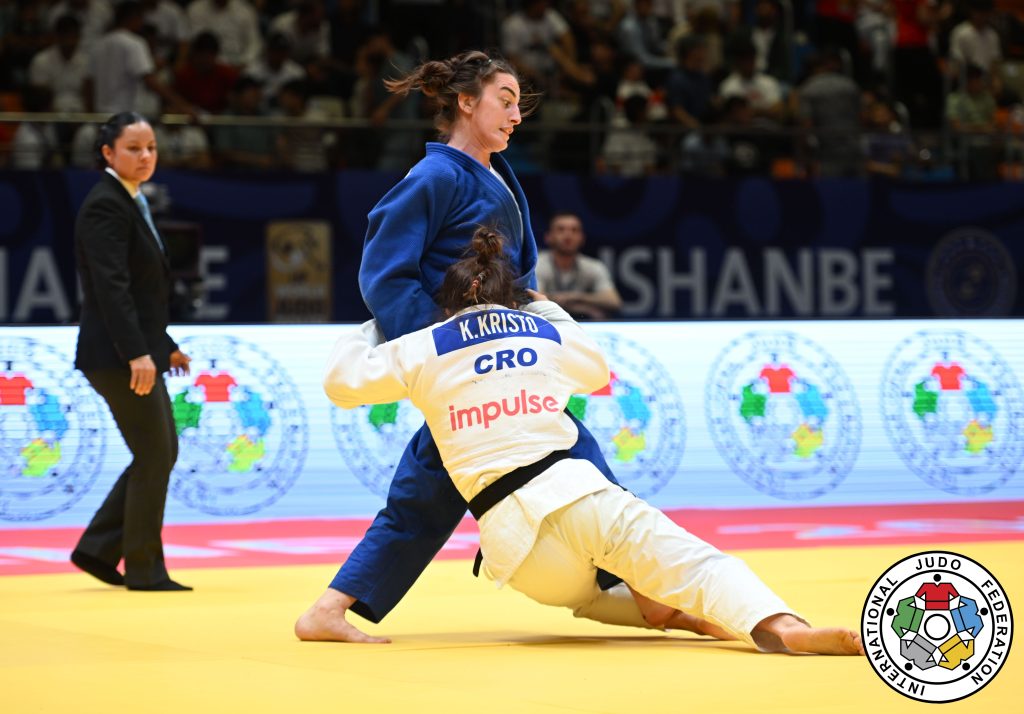 Kristo has a well-established reputation across the juniors, winning Junior European title (2021) and Junior World bronze (2021). Today she carved her name across the elites, confidently winning her first Grand Prix title. On her way to the quarter finals, the 21-year-old judoka surpassed top seed Renata ZACHOVA (CZE). Both, Kamila BADUROVA (AIM) and Amina BELKADI (ALG) breathily stood in the way of Kristo before meeting Sarai PADILLA GUERRERO (ESP) in the final of the -63kg category. Although the final contest went into golden score, the domination of the Croatian fighter was visible. A more familiar name, Iva OBERAN, doubled the medal joy for Croatia when winning her bronze medal contests against Belkadi of Algeria. Austria was guaranteed a medal in this weight division as the first bronze medal contest needed to be settled between Magdalena KRSSAKOVA and Lubjana PIOVASANA. Today, Krssakova's was able to add to her Grand Prix collection. Reverting back to Kristo, she shared her satisfaction to the Croatian Judo Federation after the final.
Winning the gold medal, I am extremely happy, especially since the World Championships in Doha did not go as I wanted. Here is my first senior medal, and a gold one too. I can't believe it, I'm really satisfied, the day went great, I entered every fight one hundred percent. I did the right thing, I focused, I fought well, I listened to the coach. Really deserved, beautiful, I don't know what to say!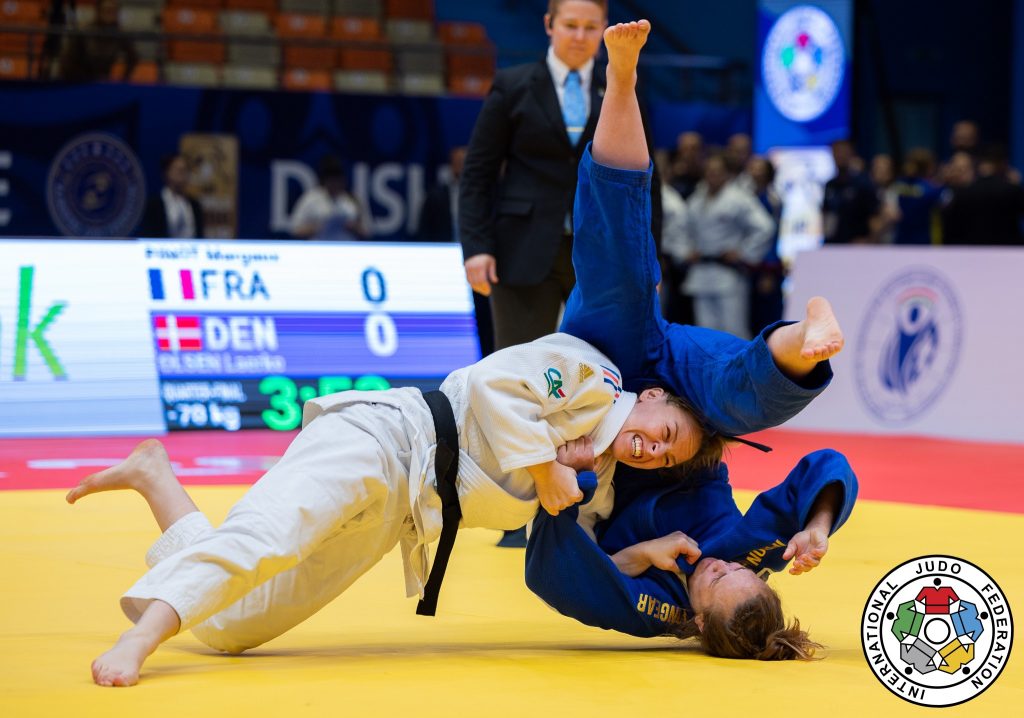 If there was one name to pick for gold in the -70kg category, given her record, it would have certainly been eventual winner Margaux PINOT (FRA). World bronze medallist and European Champion, first overcome Eliza WROBLEWSKA (POL). Laerke OLSEN (DEN) and Katie-Jemima YEATS-BROWN (GBR) were likewise set back by the French judoka. In the final, Pinot faced another Polish fighter, namely, Katarzyna SOBIERAJSKA. The first and final score was delivered within 20 seconds of the contest, by Pinot. Bronze medals were respectively earned by Loriana KUKA (KOS) and Kelly PETERSEN POLLARD (GBR).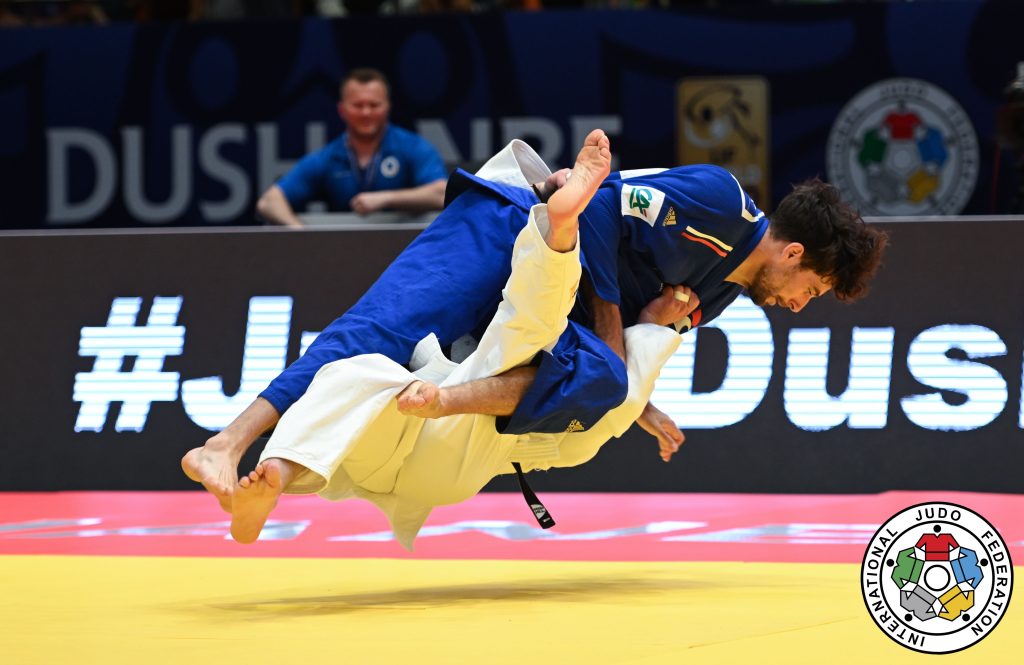 In respect of the men weight divisions, after a manic bronze medal contest between Benjamin AXUS (FRA) and Ibrahim ALIYEV (AZE), the French fighter managed to grab a spot on the podium of the -73kg category. A double bronze joy was the remaining offer for Europe in the -81kg category. Ibrahim KEITA (FRA) and Anri EGUTIDZE (POR), evenly shared the third spot of the podium.
All results and contests can be found at JudoTV.com.
Judoka
Author: Szandra Szogedi
---