It has been said often enough before; timing is everything. For those who have chosen to compete at the Antalya Grand Slam that begins on Thursday it is another opportunity to gain points toward qualification for the Tokyo Olympics. For others, this next stage on the IJF World Tour is one of an ever decreasing number of events at which vital preparation and last minute adjustments can be made. Whatever plans athletes and coaches have, getting the timing right to first ensure qualification and, thereafter, peak performance is the aim. In that regard current world champion Lukas KRPALEK (CZE), who sits comfortably atop the WRL, comes to Antalya with qualification already taken care of. So, it is the prospect of high quality competition that brings him to Antalya where he will likely find enough opposition to satisfy even his demanding standards.
High on the list of quality opposition will be world and Olympic silver medallist HARASAWA Hisayoshi (JPN). It was Harasawa whom Krpalek defeated in the final of the 2019 Tokyo world championships and who, one assumes, will be most keen to reverse that loss (the non-event at the Qingdao Masters is a technical loss as there was no contest). The Brazilian pairing of Rafael SILVA (BRA) and David MOURA (BRA) will doubtless feature. But it is the spectre of facing Tamerlan BASHAEV (RUS) that will probably occupy the thoughts of not only Krpalek, but the rest of the super-heavyweight category. For Bashaev it remains fairly straightforward. He needs to win here to keep pace with his team-mate Inal TASOEV (RUS). The action in the super-heavyweight category gets underway on Saturday.
DAY ONE
The entry is large enough (37 athletes) in the -60kg category to ensure that even the number one seed Robert MSHVIDOBADZE (RUS) will have five contests if he is to take the gold medal here. The Russian will begin as firm favourite with number two seed the exciting YANG Yung Wei (TPE) his only serious threat from the WRL top 20.
There will be a mountain to climb for those competing in the -66kg category where ABE Hifumi (JPN) is number one seed. The huge entry of 50 athletes will provide enough contests for Abe's fans who since his Olympic qualifier head-to-head with MARUYAMA Joshiro (JPN) have been waiting to see him. It is difficult to see where the opposition will come from. However, Orkhan SAFAROV (AZE) and Killian LE BLOUCH (FRA) could both benefit greatly by grabbing podium places.
Julia FIGUEROA (ESP), the number one seed in the -48kg category, will do well if she can finish ahead of current Olympic champion Paula PARETO and Olympic bronze medallist Otgonsetseg GALBADRAKH (KAZ). Figueroa's bronze medal last week widened the gap between herself and team mate Laura MARTINEZ (ESP) who no doubt will be battling to the last.
Back-to-back Grand Slam finals for Chelsie GILES (GBR) has elevated the British athlete's position to the point where she will start here as number one seed in the -52kg category. If the form shown in Tel Aviv and Tbilisi can be repeated here in Antalya then Giles will surely go three-for-three. Lined up against her will be Larissa PIMENTA (BRA) and Gili COHEN (ISR) both of whom suffered at the hands of Giles in Tel Aviv (Cohen in the final) and Tbilisi (Pimenta in the semi-final). Ana PEREZ BOX (ESP) is number four seed whom Giles is yet to face.
Antalya may yet offer up another installment in the Jessica KLIMKAIT (CAN) v Crista DEGUCHI (CAN) saga as world number one Klimkait and current world champion Deguchi are seeded one and two respectively in the -57kg category. Deguchi was shocked in Tbilisi last weekend to find herself relegated to third place when she was unceremoniously dumped for ippon in the semi-final by Eteri LIPARTELIANI (GEO). Julia KOWALCZYK (POL) will feature and perhaps team-mate Arleta PODOLAK (POL) can spring a surprise to upset the form.
DAY TWO
Having won gold in Tbilisi last weekend Catherine BEAUCHEMIN-PINARD (CAN) starts as the number one seed in the -63kg category. Lucy RENSHALL (GBR) is the only European among the top eight seeds. From Asia YANG Junxia (CHN) and TANG Jing (CHN) are both seeded and the back-to-back Tour events will likely suit them. The same may be said for the Pan-Americans Maylin DEL TORO CARVAJAL (CUB), Anriquelis BARRIOS (VEN) and Ketleyn QUADROS (BRA).
The -73kg category should provide more opportunities for medals for the European athletes despite Arthur MARGELIDON (CAN) being number one seed. There is a strong line-up for Europe with number two seed Bilal CILOGLU (TUR), number three seed Tommy MACIAS (SWE) and number four seed Victor STERPU (MDA). Hoping to be amongst the medals and looking for his first podium finish in six outings will be Fabio BASILE (ITA) who is seeded five.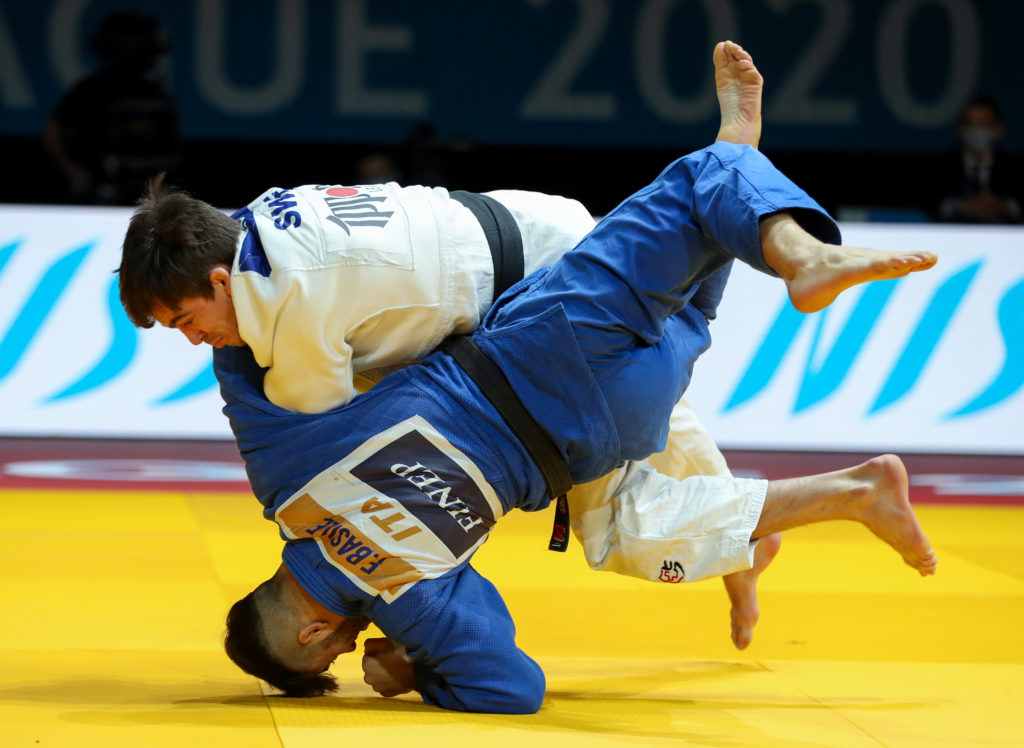 The destination of the -70kg category gold medal really depends on which Kim POLLING (NED) turns up. Seeded number one, Polling (with gold here) can leapfrog team mate and rival Sanne VAN DIJK (NED) who is not attending. Maria PORTELA (BRA), after her gold medal winning performance in Tbilisi, is the number two seed. The chasing pack includes Gemma HOWELL (GBR), Barbara MATIC (CRO) and Maria BERNABEU (ESP).
It is always good to see the host nation taking a medal and, for Turkey, the -81kg category seems like their best chance in the shape of Vedat ALBAYRAK (GEO). Seeded number one, Albayrak will be looking for his second Grand Slam gold when he takes to the tatami on day two. Three-time world medalist Antoine VALOIS-FORTIER (CAN) is seeded number two and will be looking for a podium finish after missing out in Tbilisi last week. The Italian pairing of Christian PARLATI (ITA) and Antonio ESPOSITO (ITA) should also feature.
DAY THREE
Marcus NYMAN (SWE) is on course for back-to-back Grand Slam gold medals in the -90kg category after his win in Tbilisi last week. It would not be the first time, should he achieve this feat, although that was back in 2016, the year in which he went on to take 5th place at the Rio Olympics. Ivan Felipe SILVA MORALES (CUB) is the number one seed here whilst Nyman is down at number five. TOTH Krisztan (HUN) at number two and Mihael ZGANK (TUR) seeded number three are the others to look out for. MUKAI Shoichiro (JPN) will provide the excitement from the Japanese team.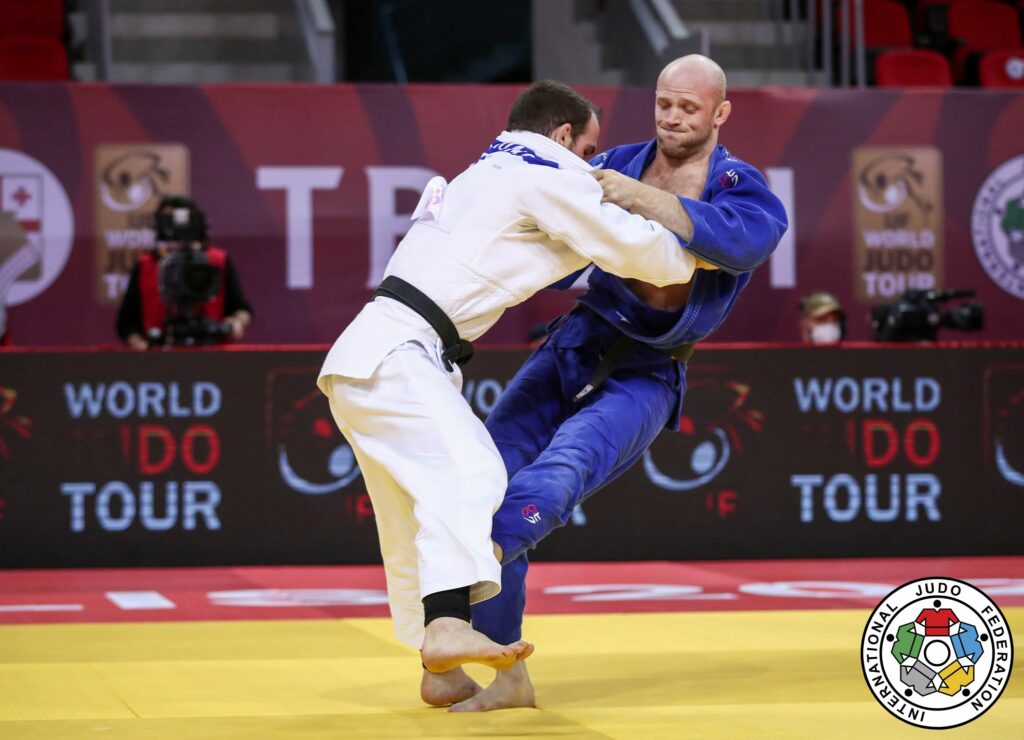 Former world champion HAMADA Shori (JPN) is number one seed in the -78kg category where only three Europeans manage to find places among the eight seeds. Karla PRODAN (CRO) is seeded number four, Antonina SHMELEVA (RUS) is seeded number five and Beata PACUT (POL) is seeded number seven. Unseeded Natascha AUSMA (NED) stole the show in Tbilisi last week and will have to start unseeded here again. Inbar LANIR (ISR) impressed last week in taking her second Grand Slam medal (bronze) in as many events. Can the 20-yeard old make it three in a row. The draw will be crucial.
Shady ELNAHAS (CAN) is number one seed in the -100kg category. He fought exceptionally well in Tbilisi last week to finish ahead of a field that contained four Georgians, two Russians and the reigning world champion Jorge FONSECA (POR). None of that group is here in Antalya, yet the quality of opposition remains ominously high. Leading the challenge here will be 2019 European Games gold medal winner Arman ADAMIAN (RUS). The Russian has a perfect 4-0 record against Elnahas. Things do not look that rosy however for either Adamian or Elnahas when they match up against 2017 world champion and number three seed here WOLF Aaron (JPN). Wolf has 2-0 winning records against both of them. The Azeri duo of Zelym KOTOSIEV (AZE) and Elmar GASIMOV (AZE) are seeded four and five respectively.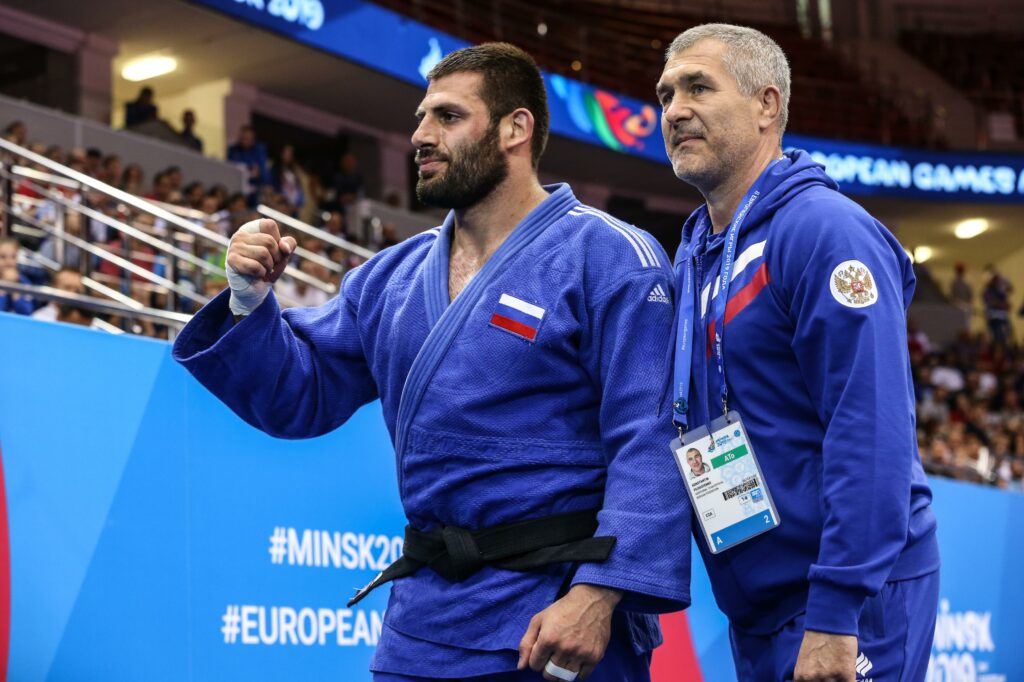 Yelezavetta KALANINA (UKR) is the sole European among the eight seeds, a measure of just how difficult it is likely to be for any of the Europeans to reach the podium. Idalys ORTIZ (CUB) is the number one seed and very rarely misses the podium. In the opposite half of the draw will be Maria Suelen ALTHEMAN (BRA) alongside team mate Beatriz SOUZA (BRA). Gold medal winner from Tbilisi XU Shiyan (CHN) will be looking to repeat her success and team mate WANG Yan (CHN) will want to improve on her 5th place finish.
Judoka
Author: Sheldon Franco Rooks
---