Double Olympic champion Lukas KRPALEK has been presented on Friday as the EJU Best Male Athlete of 2021. The 31-year-old talks in the award interview, in this two-part piece, why he could not stay in Sofia, Bulgaria to watch his +100kg opponents and who he expects to rise for glory in the upcoming years.
Lukas, it will be a busy weekend for you, but not in Sofia. You need to fly home again, don't you?
Lukas Krpalek: "My hometown ice hockey club, HC Dukla Jihlava, is playing the very last match in the old arena before the hall gets demolished. Czech goalkeeper legend Dominik HASEK, a two-time Stanley Cup winner and Olympic champion, used to play for the club in the early nineties. Dominik will be present too at the last exhibition match, so will be former footballer Pavel KUKA. I will be awarded with the Czech Sports Award. HC Dukla Arena was a truly legendary place. It's an honour to be there for the last match."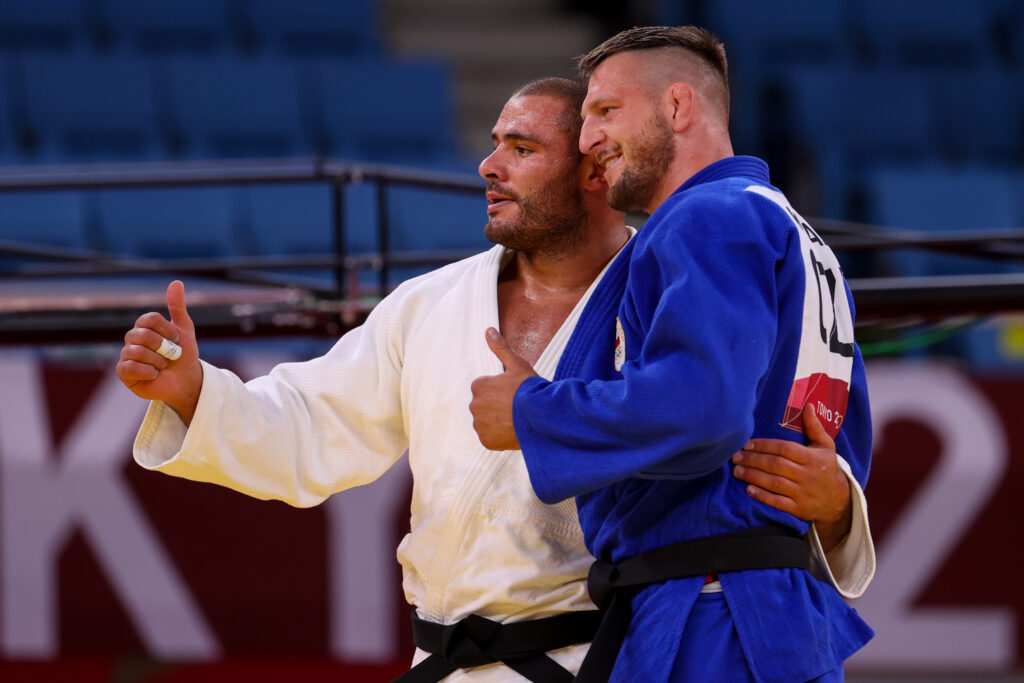 So you will miss the +100 category in Sofia. Who do you think will take the gold medal on Sunday?
Krpalek: "My title pick is Guram TUSHISHVILI, my opponent in the Tokyo Olympic final. He has won two Grand Slam titles this year already. It's a pity not being able to participate due to my shoulder and neck problems. I would have tried to win my fourth European title and the first one since 2018. But it makes much more sense to concentrate on rehabilitation and get back in shape slowly for the next Olympic campaign. Otherwise, I would risk another injury."
When talking about Paris 2024 and your third Olympic campaign: Whom do you expect to be your strongest opponents?
Krpalek: "In Tokyo there were about eight top-shots in the +100 category. I was one of them. In Paris it will not be much different. Beside Teddy RINER (FRA), Guram Tushishvili (GEO), one Russian and one Japanese we can expect some new faces too like the Mongolian, TSETSENTSENGEL Odkhuu and KIM Minyong (KOR). It will be definitely not be easier than in Tokyo, that's for sure."
Judoka
Author: EJU Media
---