-78kg
European Champion in 2018 and current World Champion Madeleine MALONGA (FRA) is top seed and may take some comfort (if indeed she needs it) in the absence of her team mates World Masters gold medal winner Fanny Estelle POSVITE (FRA) and four times European Champion Audrey TCHEUMEO (FRA). Challenging Malonga will be the German pairing of number two seed Anna Maria WAGNER (GER) and number three seed Luise MALZAHN (GER). Loriana KUKA (KOS) was a bronze medal winner at the 2019 European Games and looks set to be on the podium again this year. It is five years since Marhinde VERKERK (NED) found her way to the top spot (European Games 2015) in her only gold medal winning performance to date. Outside of the top seeds the likely contenders may be Patricija BROLIH (SLO), Karla PRODAN (CRO) and Natascha AUSMA (NED).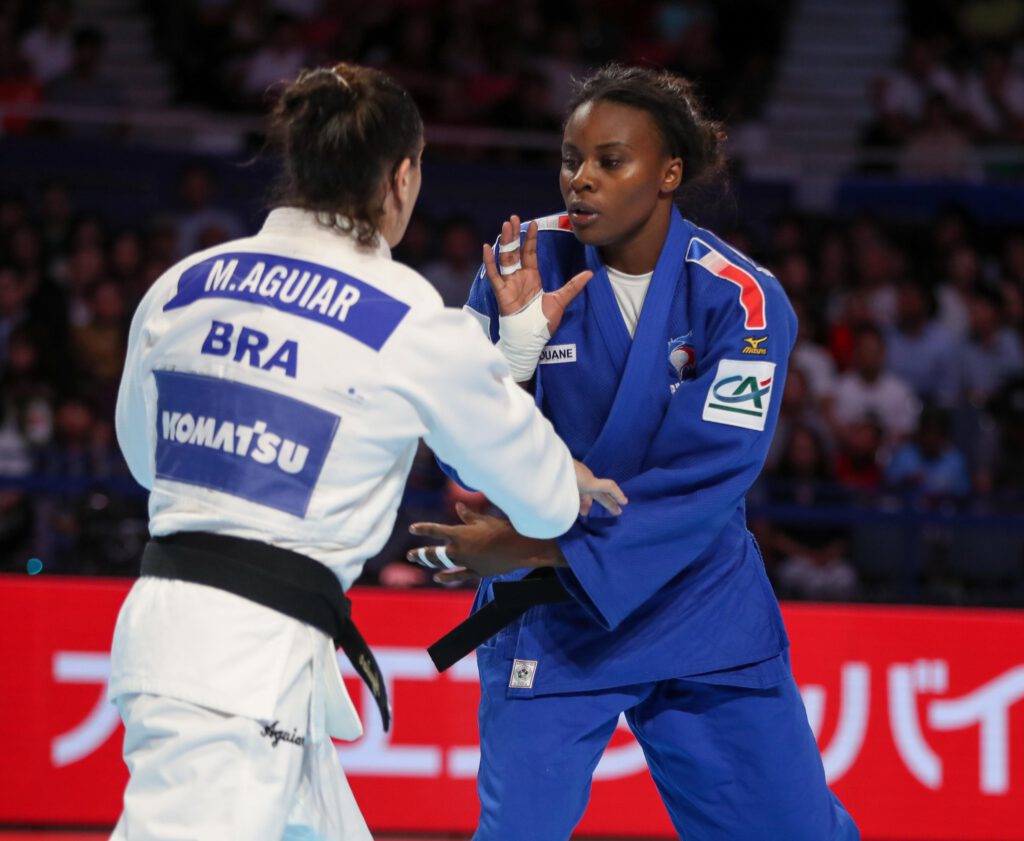 +78kg
Iryna KINDZERSKA (AZE) is the number one seed. But set aside the ranking and the seeding for the moment and go with the weight of evidence. Romane DICKO (FRA) has fought in three European Championships, and she has won them all. First as a cadet in 2016, then as a junior in 2017. In 2018 she won the Senior European title in Tel Aviv. Injury kept the Frenchwoman from competing in 2019 but 2020 saw her return with Grand Prix and Grand Slam gold medals. Higher ranked athletes will be hard pressed to handle Dicko, perhaps 2016 European Champion Kayra SAYIT (TUR) will be best placed for the challenge.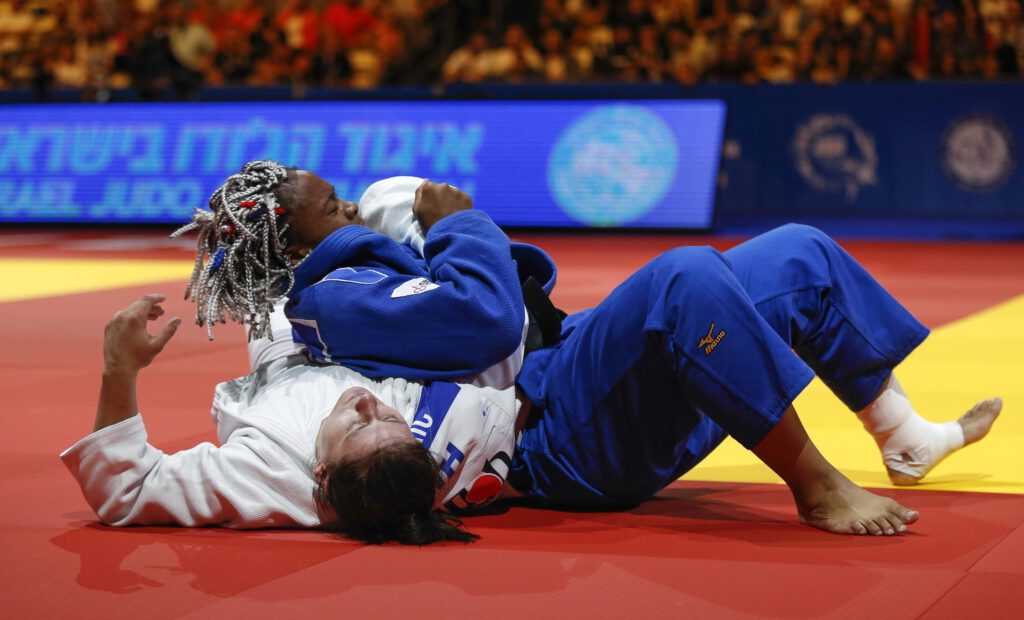 -90kg
The top three seeds have all won World Championship gold medals yet oddly enough not one of them has won a Senior European Championship title. Number one seed is 2018 World Champion Nikoloz SHERAZADISHVILI (ESP). Number two seed is current World Champion Noel VAN T END (NED) who despite his red back patch has yet to find his way to a senior European podium. Number three seed is 2017 World Champion Nemanja MAJDOV (SRB) who was runner-up in 2018 to Mikhail IGOLNIKOV (RUS). Igolnikov is seeded number eight here but was in fine form at last month's Budapest Grand Slam where he took the gold medal. Outside of the top seeds look out for 2019 World bronze medallist Axel CLERGET (FRA).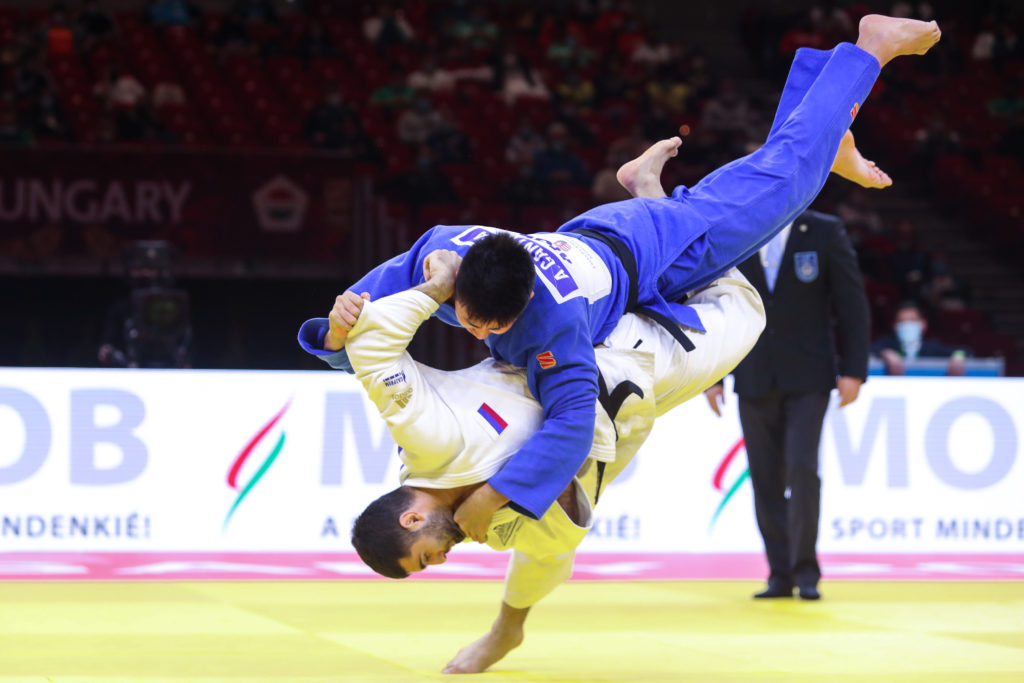 -100kg
Current World Champion Jorge FONSECA (POR) is the number one seed. There will be a battle within a battle as not only will Niyaz ILYASOV (RUS) be out for revenge for having lost out to Fonseca in the final of the World Championships in Tokyo in 2019, but the 25-year old Russian will be more than watchful of team mate Arman ADAMIAN (RUS). Indeed, whilst Ilyasov has a losing record against Fonseca it is Adamian who has a 3-0 record over the current World Champion. Peter PALTCHIK (ISR) is number two seed having defeated the number three seed, three-time European Champion Varlam LIPARTELIANI (GEO) in the final of the Paris Grand Slam earlier this year. But Paltchik was defeated last year by both Ilyasov and Ardamian. Outside of the top seeds Aleksandar KUKOLJ (SRB) has moved up to -100kg in a bid to gain an Olympic spot. He will have to score points quickly if he is to attain that goal.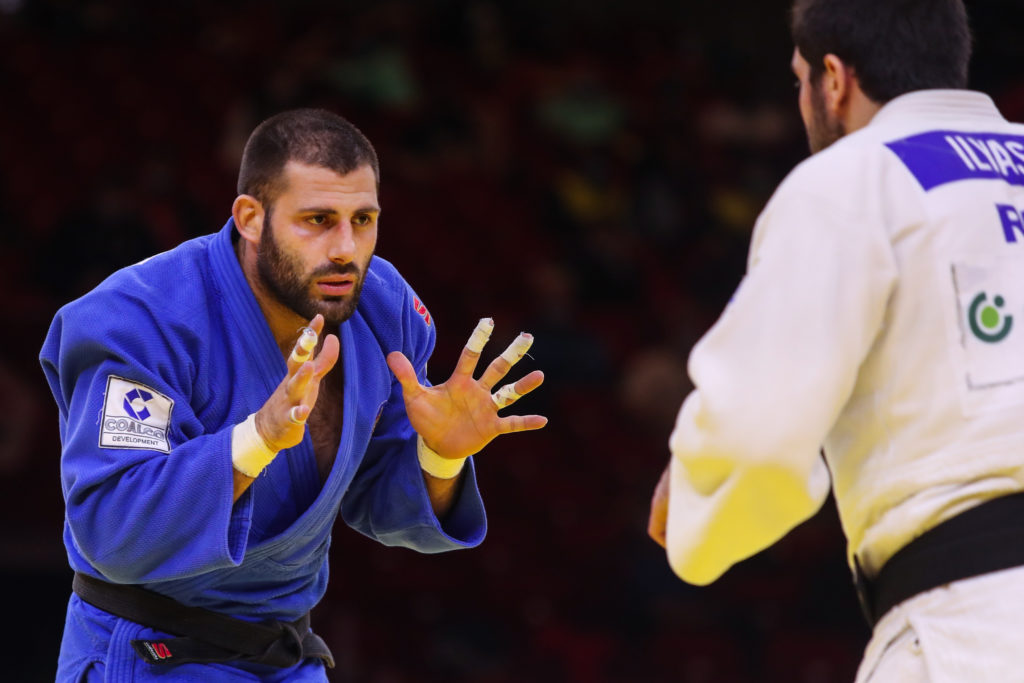 +100kg
There is a high quality field including current World Champion and number one seed Lukas KRPALEK (CZE). The expected showdown could be with number three seed and 2018 World Champion Guram TUSHISHVILI (GEO). The pair have only faced off once, Tushishvili coming out the winner at the 2017 European Championships in Warsaw, the first of his two senior European titles to date. Sandwiched between the pair is number two seed Inal TASOEV (RUS). He lost to Tushishvili in the final of the European Games in 2019 but has a 2-1 record against Krpalek. The battle within a battle in this category is between Roy MEYER (NED) and Henk GROL (NED). They may not have gone head-to-head on the IJF Tour but they certainly attract attention whenever they compete. Outside of the top seeds, look out for Tamerlan BASHAEV (RUS).
Judoka
Author: Sheldon Franco Rooks
---