EJU Award 2021 for the best male athlete goes to… LUKAS KRPALEK
Due to a shoulder and neck injury, double Olympic champion Lukas KRPALEK decided to skip the European Championships in Sofia. He still made the journey on Friday to the Bulgarian capital, in order to receive the EJU Award 2021 for best male athlete. The 31 year-old was sitting on the tribune, cheering fellow countrywoman Vera ZEMANOVA in the bronze medal match (-57 kg), later he spoke with EJU Media about the past year and the "best judo day of my life, probably the strongest Lukas ever." EJU Awards Interview Best Male Athlete, PART ONE:
Lukas, congratulations on your achievements in 2021 – you are EJU Male Athlete of the Year. How do you rate the past year in comparison to previous successes?
Lukas Krpalek: "It's actually hard to tell. Of course my first Olympic gold medal – the very first for Czech Judo – was super special. After Rio I changed to +100 kg category for three different reasons: 1) First of all I needed a new motivation. 2) It was getting more and more difficult to loose weight before competitions. 3) I wanted to eventually compete against Teddy RINER and beat him. I competed twice so far, but I lost twice. So this goal is still on my list of 'to do's'. Due to the pandemic, the preparation for Tokyo became really challenging. In 2020 I could only train with a couple of guys from Poland and Slovakia. That is why I did not feel too self-confident about my shape. I owe a big thank you to EJU for their Olympic Training Camps in 2021 e.g. in Alicante and Porec. At the OTC's I could train again with international top-class training partners and my confidence slowly raised again."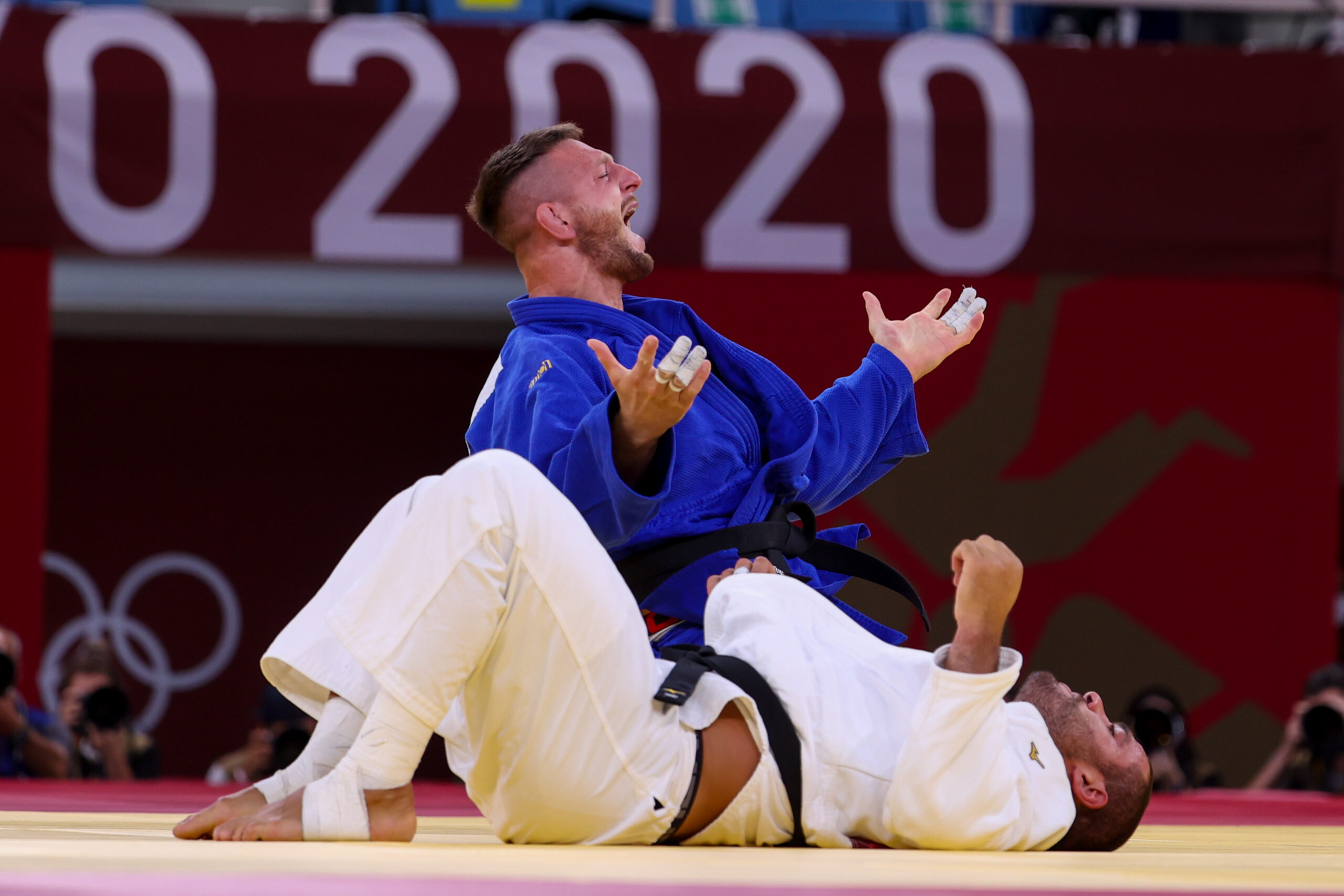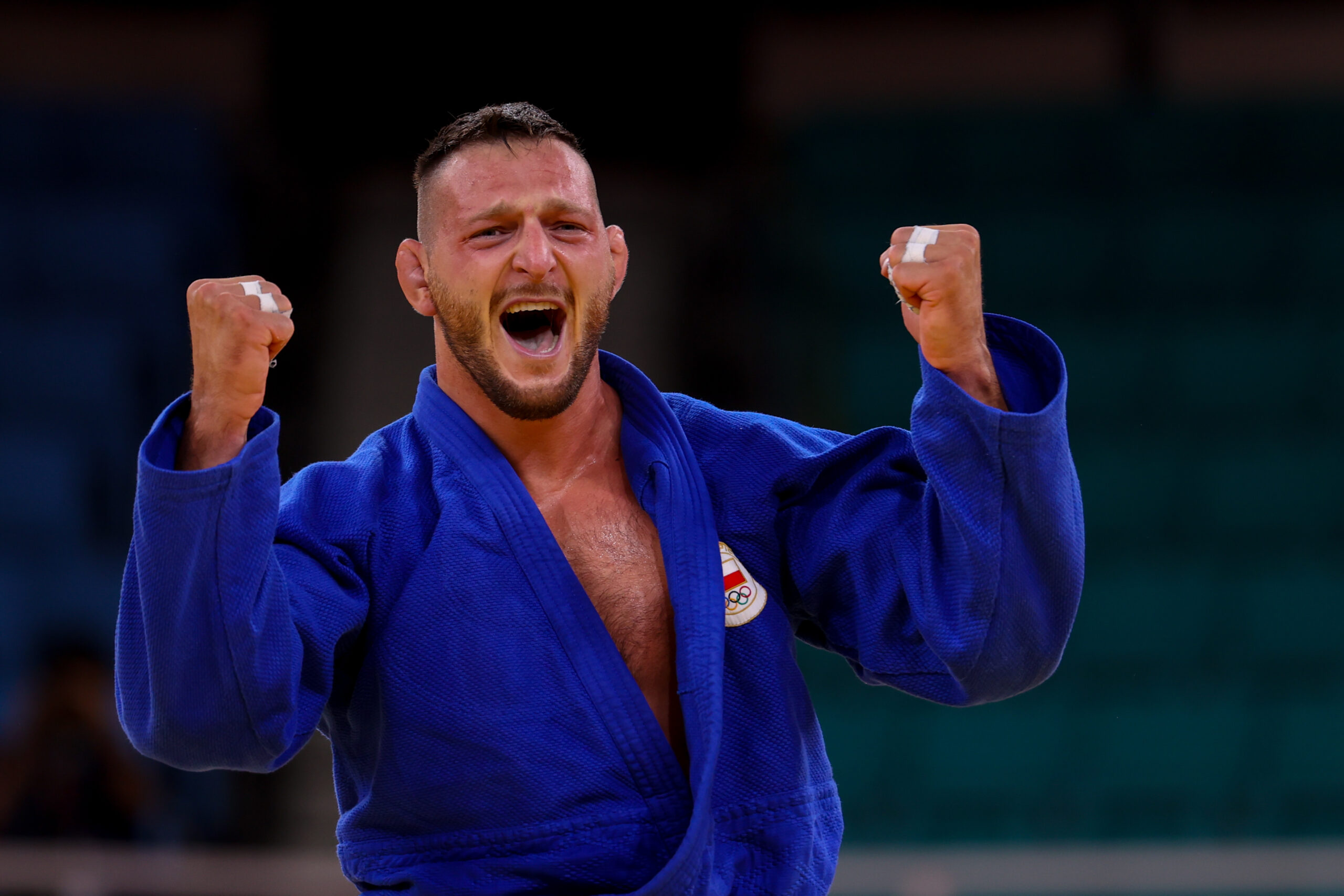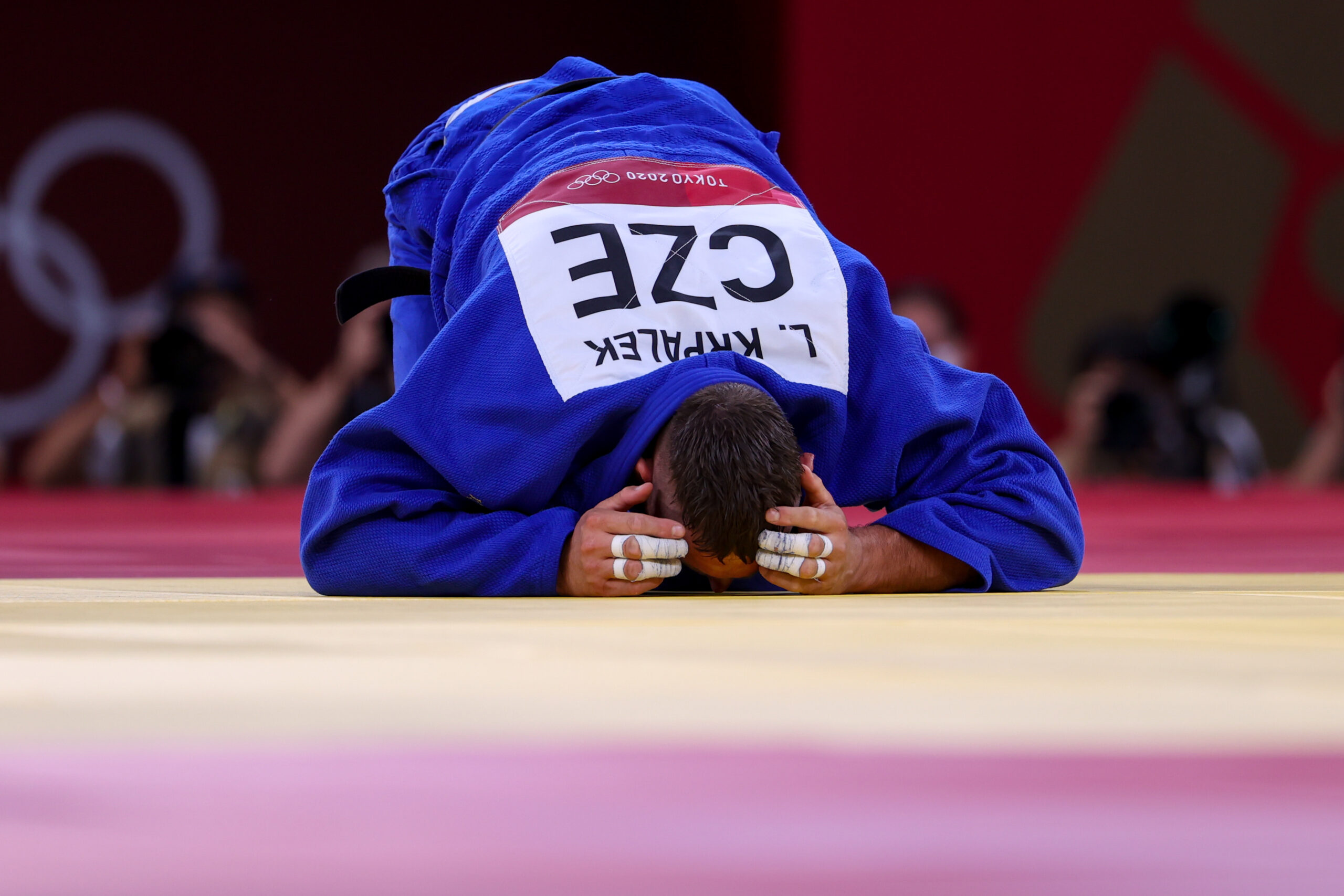 Lukas Krpalek 2.0 in the +100 category. Do you think you were better in Tokyo 2021 than in Rio four years before?
Krpalek: "If I recap the Tokyo 2021 Games I have to say: Thursday, 30th of July, turned out to be a truly perfect day. I was neither distracted nor stressed about public expectations. I focussed on one fight after the other, step by step, for 100 percent. Honestly speaking, it was the best judo day of my life, I was definitely stronger and more efficient than I have ever been before. Moreover my perfect day happened to come true in the holy Budokan. Only my family was missing. My wife, my kids, my friends, they were not allowed to come and as you remember it had been like that already in 2016, when my wife could not travel to the Rio Games, as she gave birth to my first child just one month prior to the Olympics. This is something, I definitely want to change for Paris 2024. There I need to have them with me – for sure, all of them."
Is this the reason, why you want to continue?
Krpalek: "Exactly. I am really looking forward to the Paris campaign. A family affair so to say. This will make my third Games really special."
You might face Teddy there …
Krpalek: "… and hopefully beat him in front of his home crowd. Why not?"
Talking about the present: Are you in good shape already?
Krpalek: "I would have loved to compete here in Sofia. But my right shoulder and neck area were sore. So it would have been too early to compete, too risky. I want to be at 100 percent for the start of the Olympic qualification. My first tournament this year is supposed to be the Grand Prix in Zagreb in the middle of July, then the Grand Slam in Tokyo and the World Championships in Tashkent. Maybe Masters and Abu Dhabi too."
PART TWO to follow soon…
Judoka
Author: EJU Media
---