On the seventh and final day of individual competition at the World Judo Championships 2019 in Tokyo, both World Champions were stripped of their titles and new judoka crowned #1. The World and Olympic Champion in the -100kg category, Lukas KRPALEK (CZE) now a title holder in two weight categories.
During the preliminary round, World Champion Guram TUSHISHVILI (GEO) came out all guns blazing and conquered his first two contests, and his quarter final against Henk GROL (NED) was greatly anticipated. The Dutch, with three World silver medals and two Olympic bronze to his name was a great threat, having beaten TUSHISHVILI twice before and only losing out in the European Championships this year where he settled for bronze as the World Champion took the title.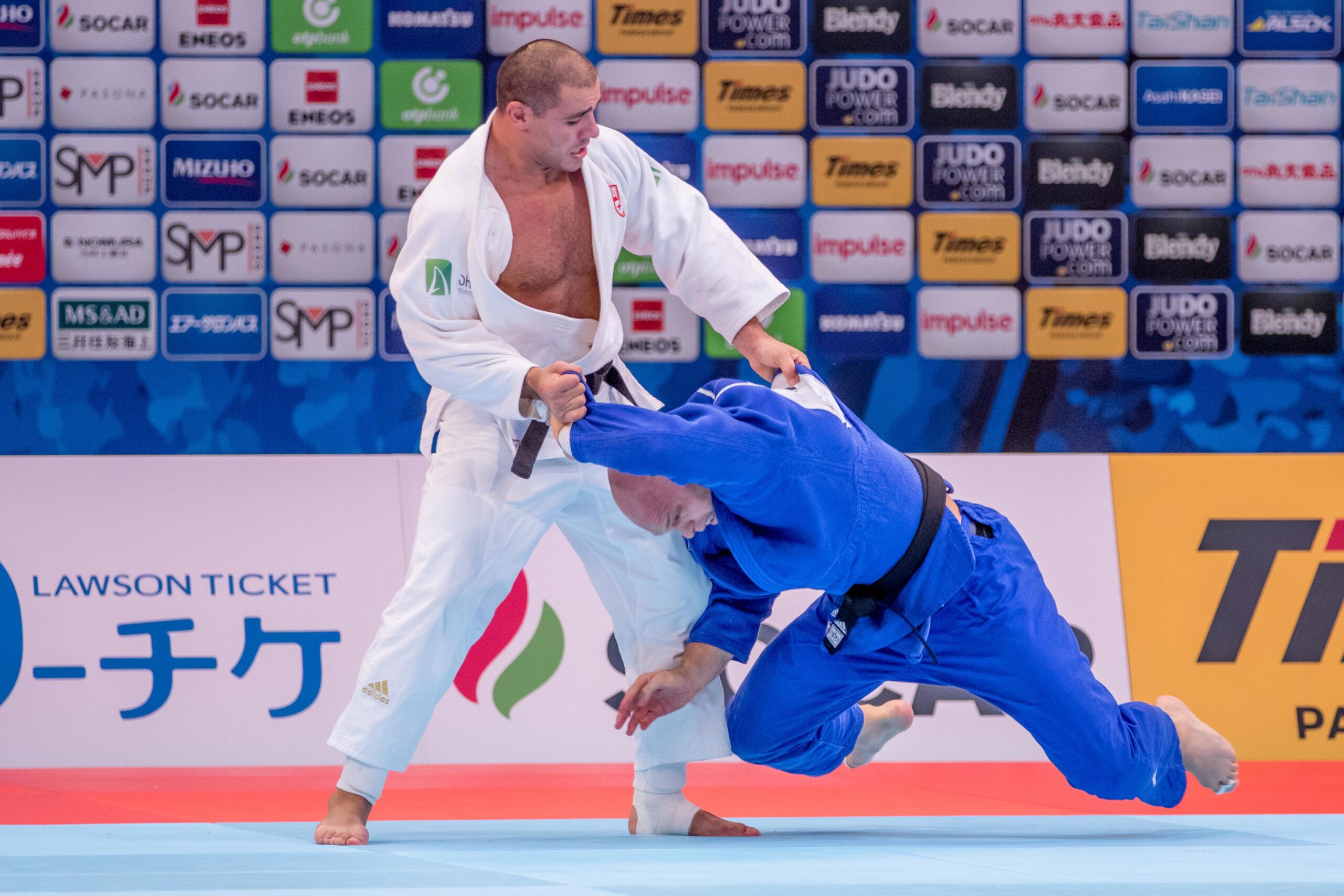 The one sided contest was over before it even began for GROL putting TUSHISHVILI in the semi final against HARASAWA Hisayoshi (JPN). Unfortunately, the Georgian made a few mistakes and was put in to the all-European bronze fight against yet another Dutch athlete, Roy MEYER.
The quarter final against Roy MEYER (NED) was tough for KRPALEK. Compared with MEYER, his head to head tally against the other Dutchman, GROL, this pair have barely met, though the Czech athlete has been successful on each occasion. KRPALEK came out strong as always and MEYER's defence was up, preventing the Czech from scoring in the first three minutes. His ne waza came in to play on multiple occasions but was unsuccessful, MEYER sliding out of each turn. However, his defence was not enough, the onslaught caused him to be awarded three shidos and put KRPALEK in to the semi final against KIM Min-jong (KOR).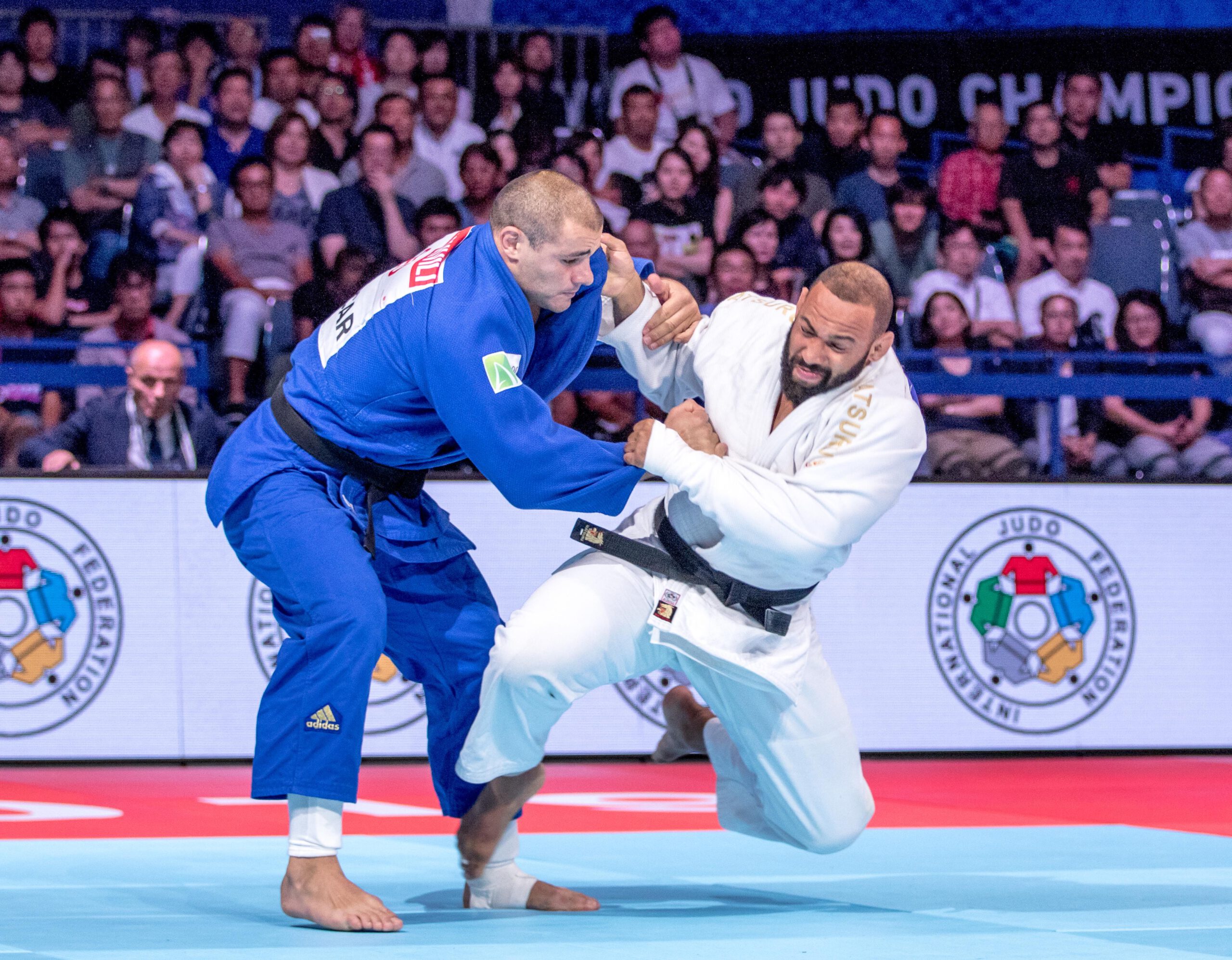 Once MEYER had fought his way through the repechage against David MOURA (BRA) who he has a disatrous record against (0:5), was determined not to let another bronze medal slip away and scored against TUSHISHVILI very early on in the contest, between then and the final seconds, the 2018 World Champion simply couldn't pull back the score despite an incredible attempt result in an exciting bronze medal contest and another medal for the Dutch.
I remember when I started top level judo in 2009, seeing people become champions and I thought this is what I want to do. I fought in Zagreb for bronze against MATIASHVILI, I got an early score and in the last seconds I panicked a little bit and I learned that was really painful, but now it meant a lot for me, by losing that fight in the final seconds with a shido I thought, no this is not going to happen with me.

I trained with that in my mind, especially against TUSHISHVILI who is maybe the biggest thrower around, I was able to stand my ground after the score.
The -100kg World and Olympic Champion from the Czech Republic, KRPALEK, moved up a weight class following his almighty success in the Rio de Janeiro Olympic Games in 2016. Since then he has persevered in his attempt to rule the weight category and today he proved that he has the power, the talent and desire to have the titles in both. The final was sensational, the home crowd chanting for HARASAWA and a strong Czech support fighting to be heard over the top.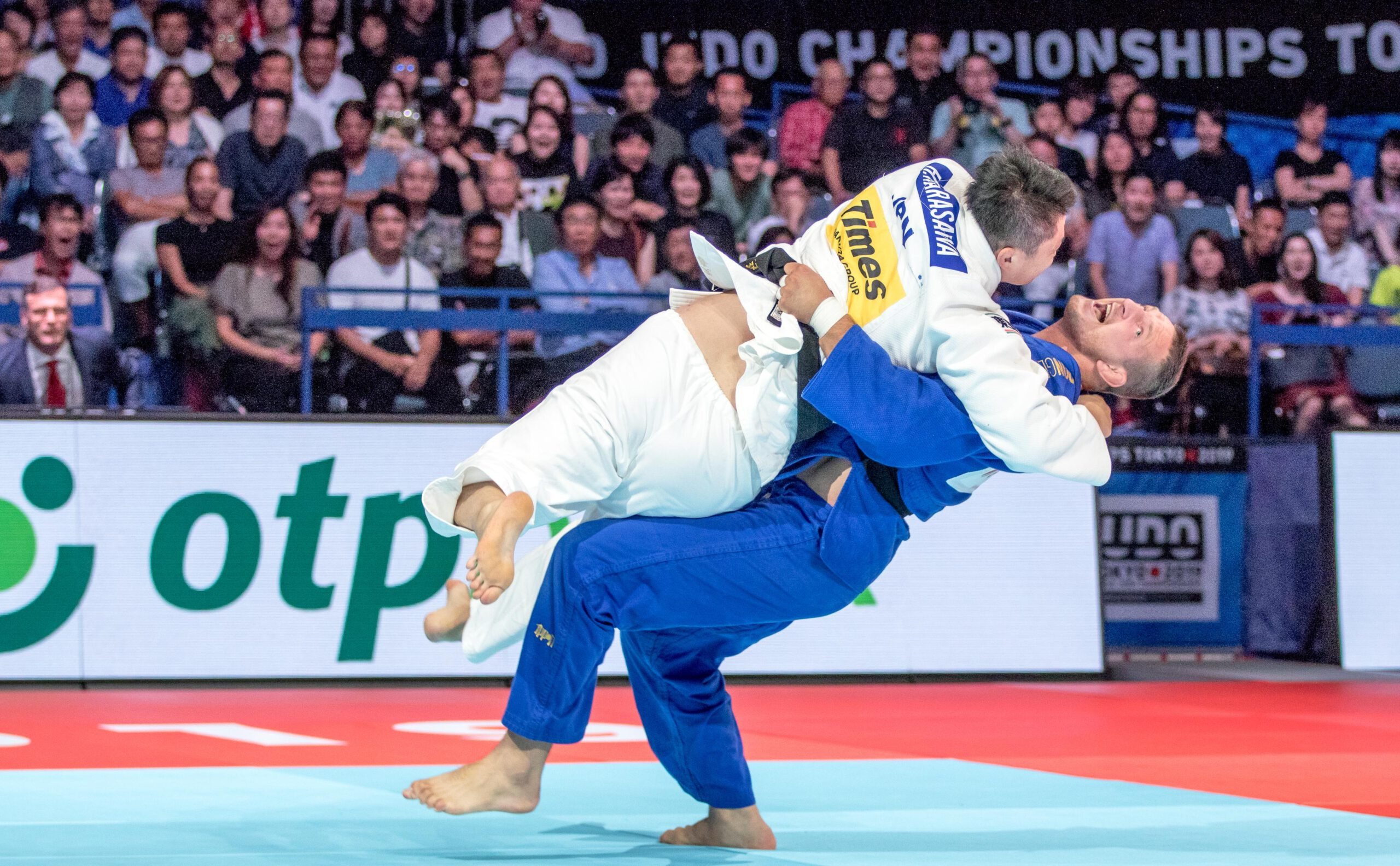 It was a painful first two minutes, neither athlete able to make a sound attack or grip confidently resulting in both owning two shidos in the first two minutes. This appeared to be the motivation they needed to step up their game which dived in to golden score. Eventually a third and final shido was issued to the Japanese, the arena rising to their feet to applaud the now -100kg and +100kg World Champion, an incredible and respectable feat.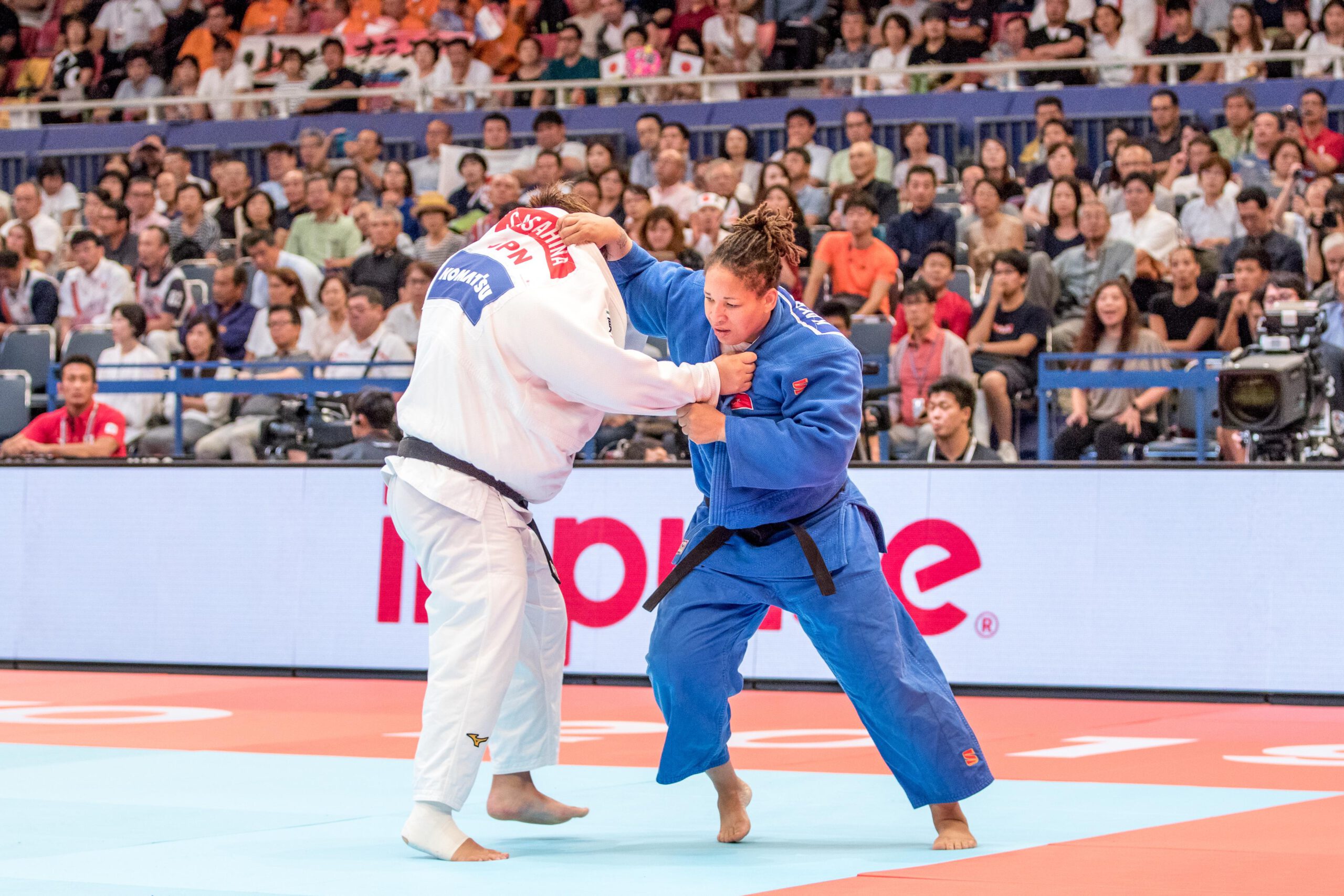 In the +78kg category, Kayra SAYIT of Turkey was the only European athlete to find herself in the semi finals after beating the current World Champion, ASAHINA Sarah (JPN). The 2018 World bronze medallist certainly stepped up her game in Tokyo. Her initial contest after a first round bye was against Nazgul MARATOVA (KAZ), and after a slow start as the pair read each others movements, SAYIT went after her opponent and scored a massive ippon with tani otoshi. The next two contests were very difficult and against strong opponents, unfortunately though she tried her best she was unable to score against ASAHINA or current European Champion Maryna SLUTSKAYA (BLR). For her opponents, their contests were impossible and lost out on penalties.
SAYIT competed in a swift semi final against the second Japanese athlete in this category, SODE Akira. Unfortunately for SAYIT, she was caught early on and had to face her bronze medal future. Beatriz SOUZA (BRA) desperately wanted this medal and came out aggressively in the first exchange, but an injury soon ensued, making this fight difficult for the Brazilian and awkward for Turkish as she couldn't fight to her fullest knowing her opponent was in so much pain, regardless of whether or not she was continuing the fight.
Finally SAYIT took the win and earned herself a second World bronze medal in the +78kg category.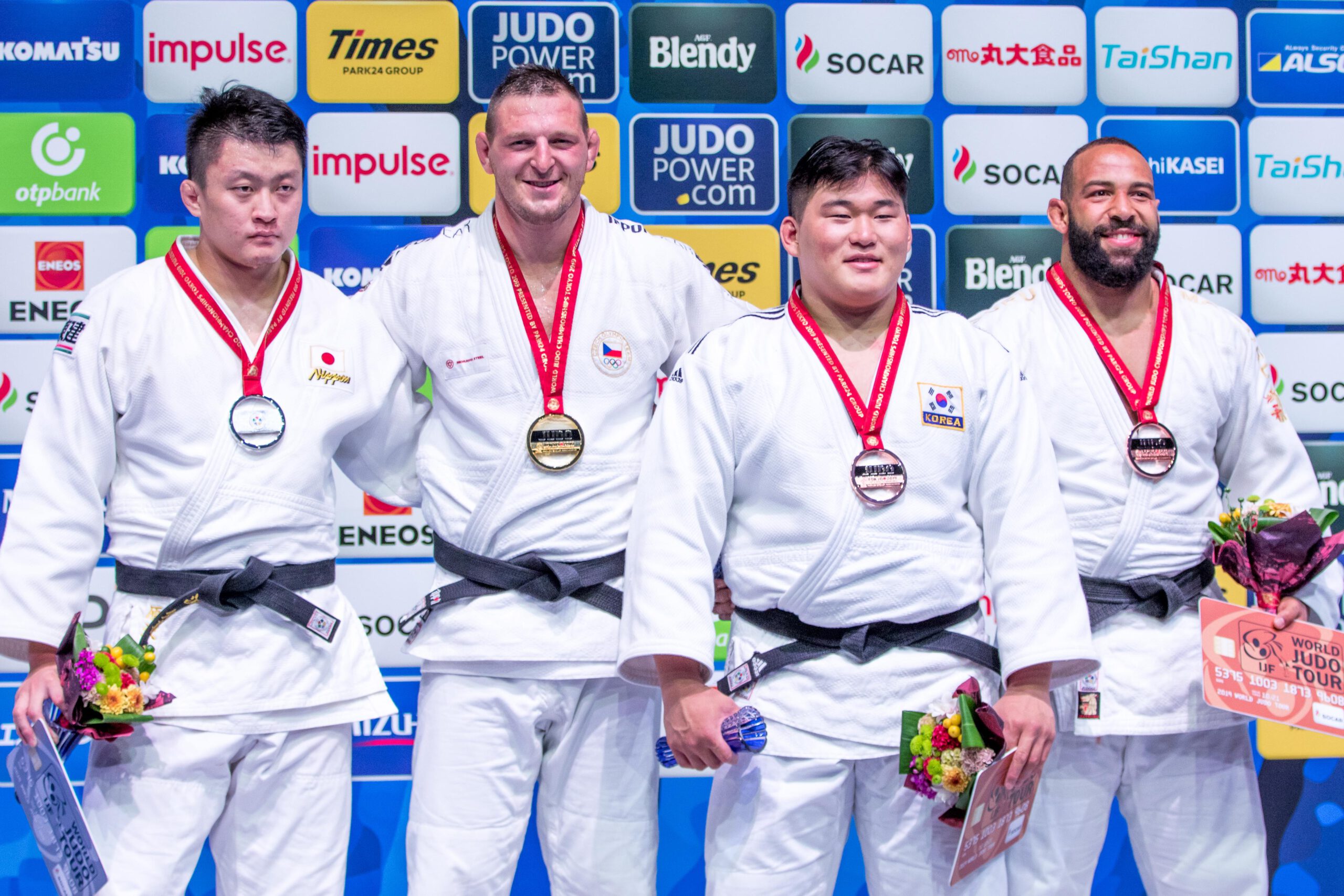 +100kg Medallists 1. KRPALEK Lukas (CZE) 2. HARASAWA Hisayoshi (JPN) 3. KIM Min-jong (KOR) 3. MEYER Roy (NED) – Rafal Burza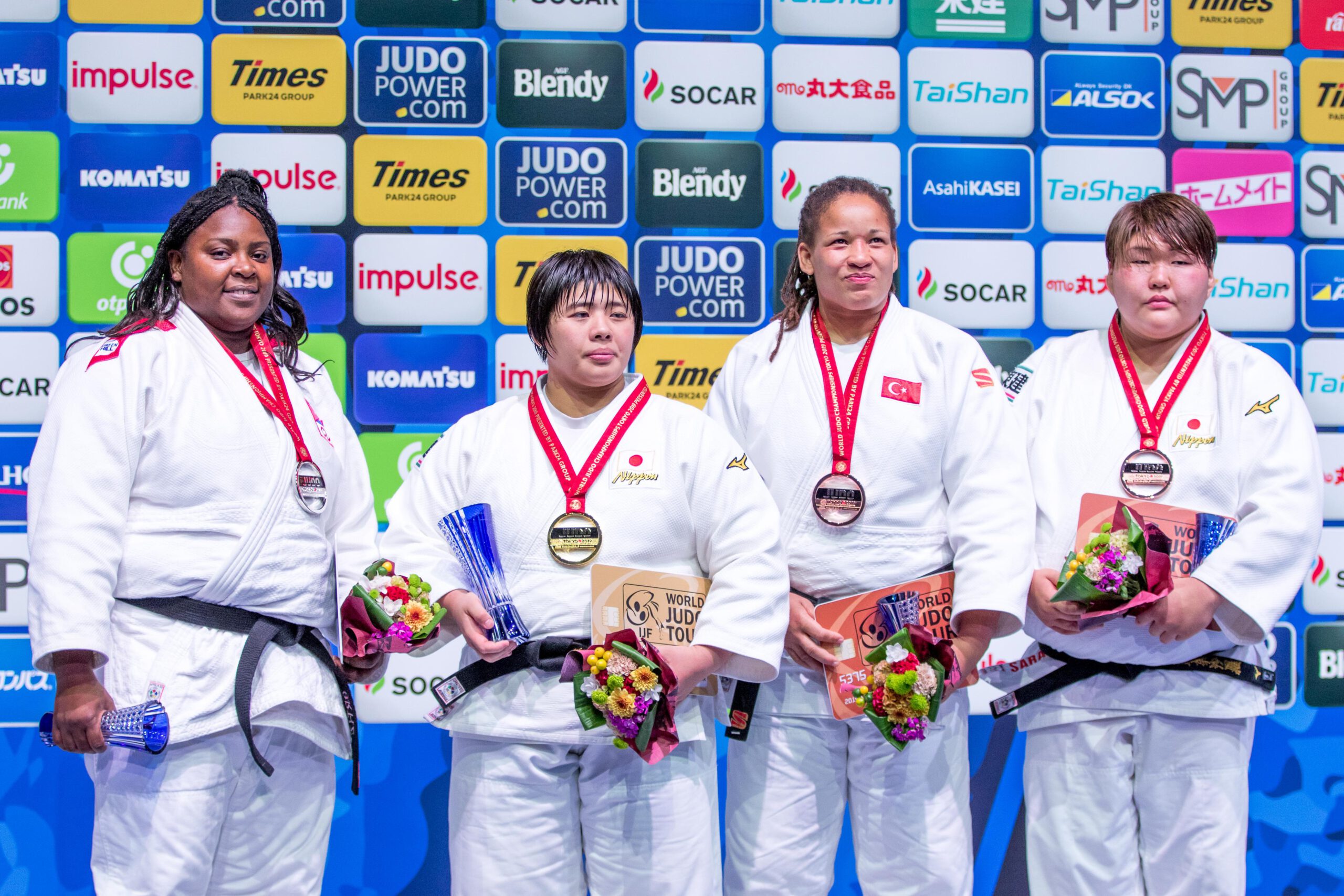 +78kg Medallists 1. SONE Akira (JPN)2. ORTIZ Idalys (CUB)3. SAYIT Kayra (TUR)3. ASAHINA Sarah (JPN) – Rafal Burza

The final day for the individual weights came to a fantastic close, and now for the Mixed Teams event!
Judoka
Author: Thea Cowen
---