Fresh from her gold medal win at the -23 European Championships, Loriana KUKA (KOS) stormed her way to an emphatic victory in the -78kg category on the third and final day of the Tashkent Grand Prix. In only her third IJF Grand Prix appearance the 21-year old collected her second gold medal in a display that showed signs of maturity well beyond her years. There were some seriously testing contests on her way to the final where she defeated Bernadette GRAF (AUT) who is still finding her way back after injury. But it was the semi-final against Luise MALZAHN (GER) that provided Kuka with her toughest obstacle. Kuka trailed by waza ari before countering Malzahn for her own waza ari that led to an osaekomi and the win. Malzahn eventually picked up a bronze medal when she defeated Karen LEON (VEN). Beata PACUT (POL) defeated Anastasia DMITRIEVA (RUS) to take the other bronze medal.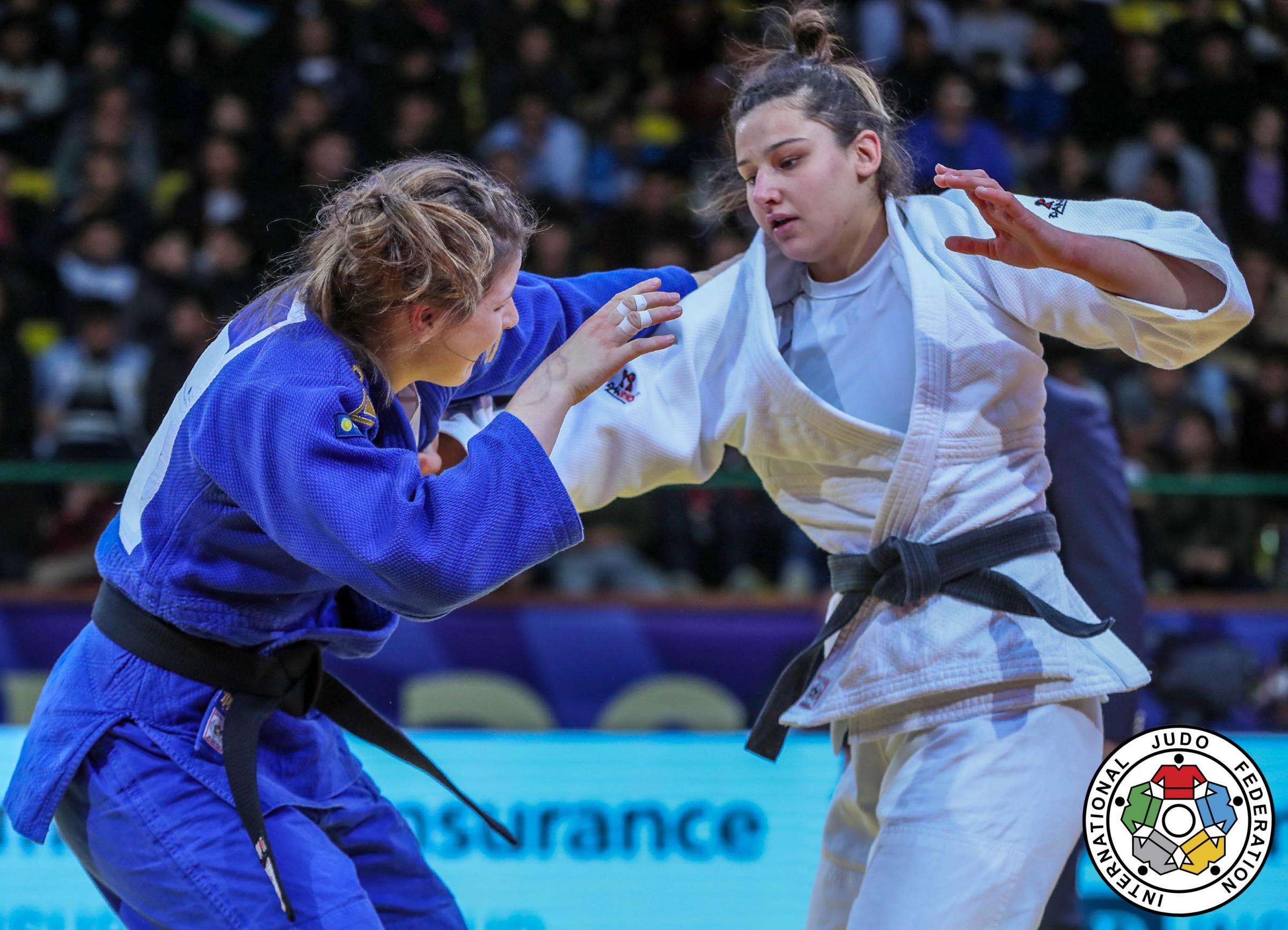 This win sees Kuka climb to 22 on the IJF World Ranking List. When asked to comment on her performance Kuka said, "I felt very good about my judo today and I was confident that I had prepared well. I could not have believed a year ago that I would be so well placed to be thinking about qualification for the Olympic Games. I have yet to decide with my coach where I will compete next."
---
Podium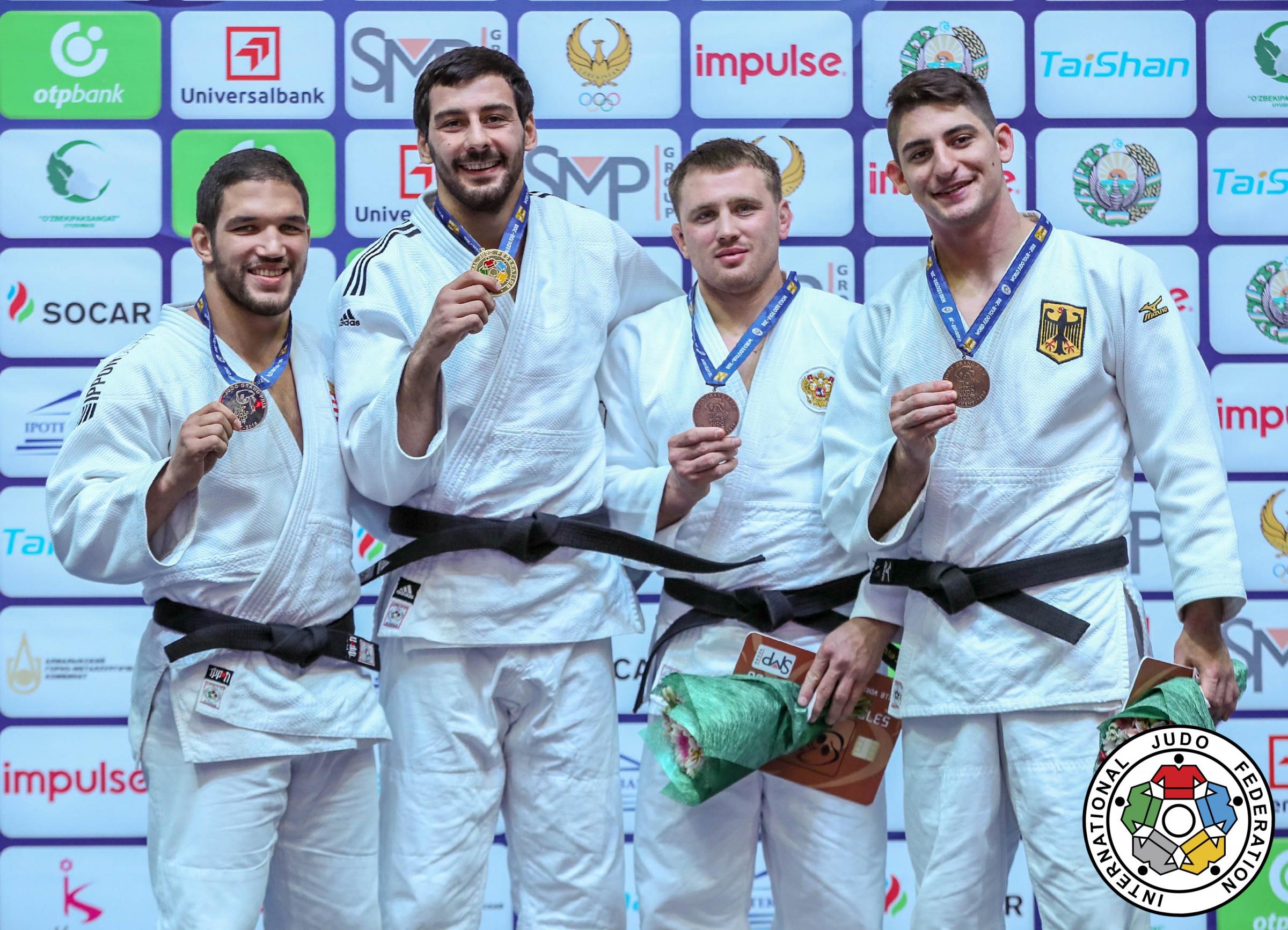 Podium -90 kg 1. MEHDIYEV, Mammadali (AZE) 2. TOTH, Krisztian (HUN) 3. VOROBEV, Ivan (RUS) 3. TRIPPEL, Eduard (GER)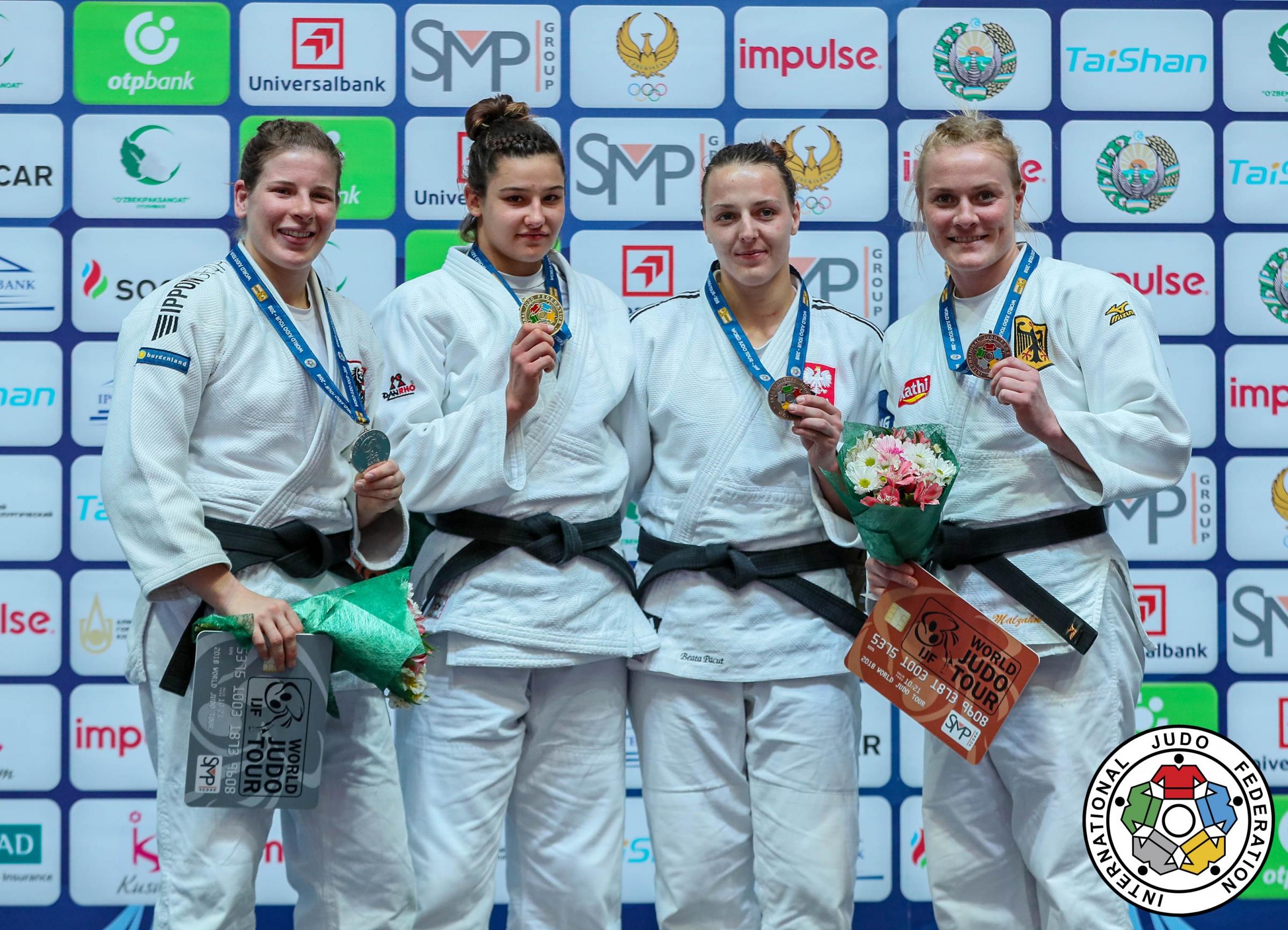 Podium -78 kg 1. KUKA, Loriana (KOS) 2. GRAF, Bernadette (AUT) 3. MALZAHN, Luise (GER) 3. PACUT, Beata (POL)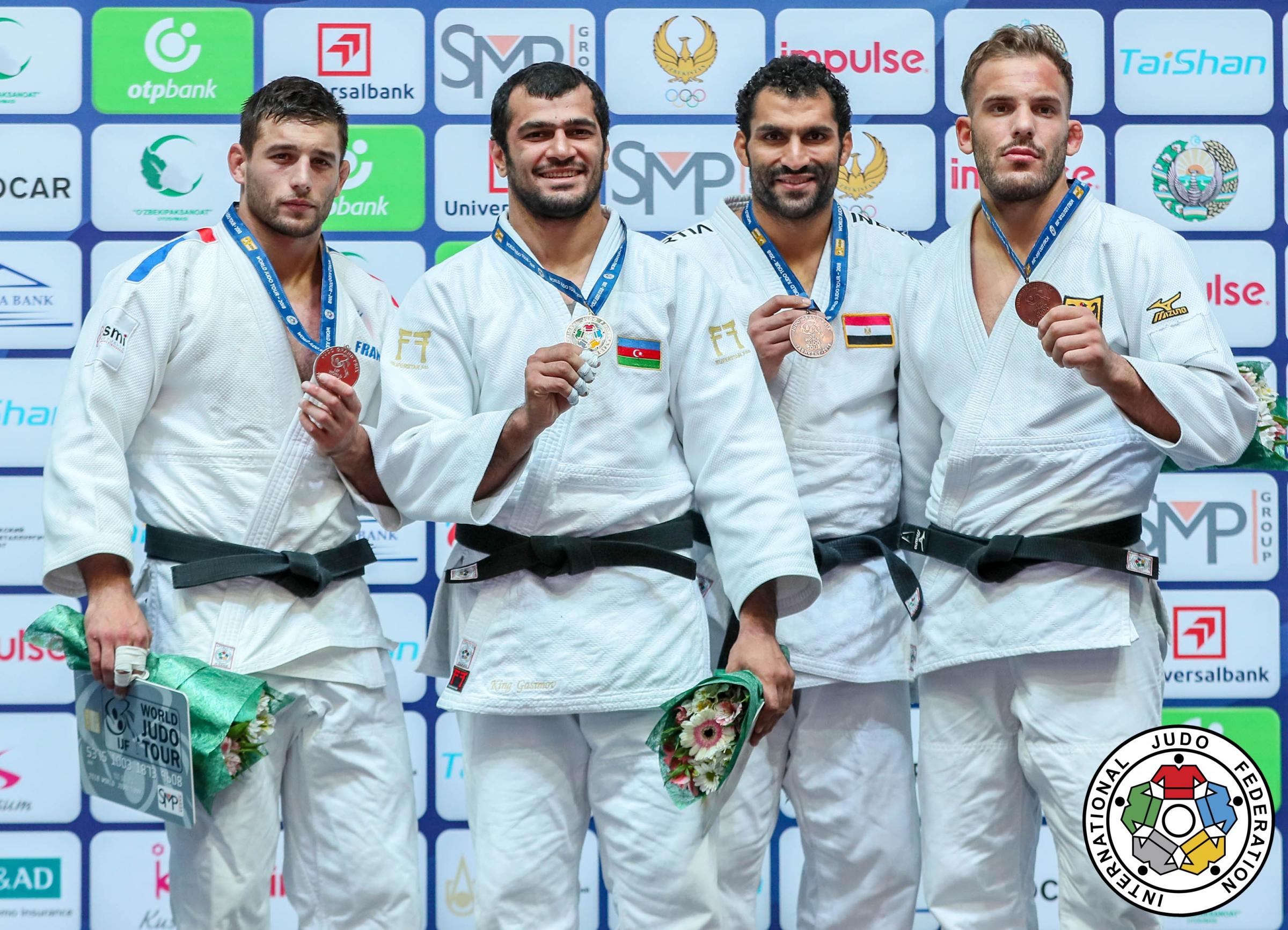 Podium -100 kg 1. GASIMOV, Elmar (AZE) 2. IDDIR, Alexandre (FRA) 3. DARWISH, Ramadan (EGY) 3. FREY, Karl-Richard (GER)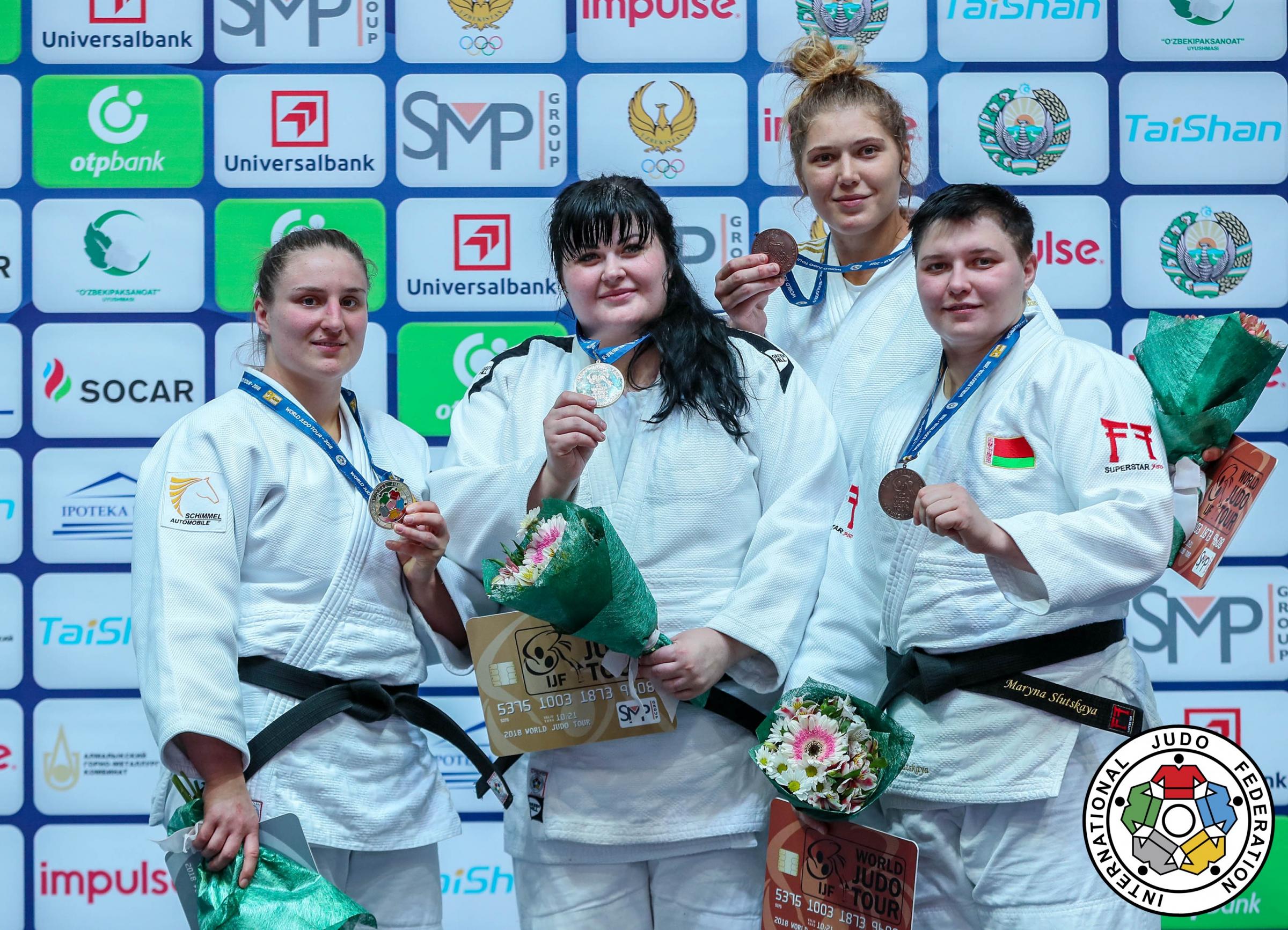 Podium +78 kg 1. KINDZERSKA, Iryna (AZE) 2. WEISS, Carolin (GER) 3. KALANINA, Yelyzaveta (UKR) 3. SLUTSKAYA, Maryna (BLR)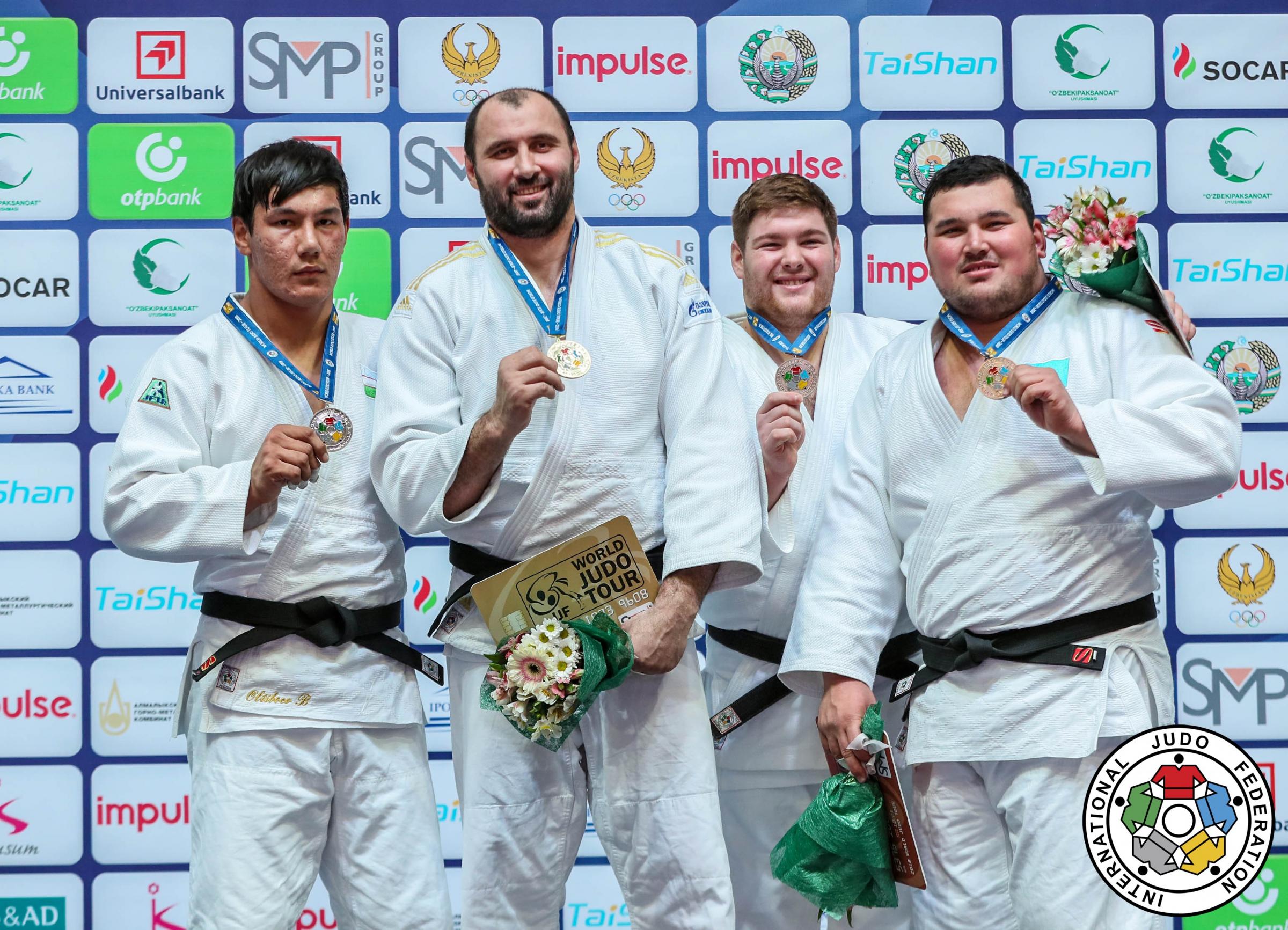 Podium +100 kg 1. BOSTANOV, Soslan (RUS) 2. OLTIBOEV, Bekmurod (UZB) 3. KAZHYBAYEV, Yerassyl (KAZ) 3. KRAKOVETSKII, Iurii (KGZ)
In the +78kg category the gold medal was won by Iryna KINDSERSKA (AZE) when she defeated Carolin WEISS (GER) in the final. There were bronze medals for Yelezaveta KALANINA (UKR) and Maryna SLUTSKAYA (BLR)
In the -90kg category Mammadali MEHDIYEV (AZE) won the gold after TOTH Krisztian (HUN) had to withdraw from the final due to an injury sustained in a previous round. The bronze medals went to Eduard TRIPPEL (GER) and Ivan VOROBEV (RUS).
In the -100kg category the gold medal was won by Elmar GASIMOV (AZE). The silver went to Alexander IDDIR (FRA) and there were bronze medals for Karl-Richard FREY (GER) and Ramadan DARWISH (EGY).
In the +100kg category Soslan BOSTANOV (RUS) won the gold medal throwing Bekmurod OLTIBOEV (UZB) for ippon in the final. The bronze medals were won by Yerassyl KAZHYBAYEV (KAZ) and Iurii KRAKOVETSKII (KGZ).
Judoka
---