The last time we saw Loriana KUKA (KOS) in the -70kg category was as a junior athlete in 2017, now after numerous IJF World Tour, European and world level successes during an eight year period in the -78kg category, she has returned to her former weight.
This change came following a first round exit in the senior world championships this year in Doha, and already she is making steps towards success. It was a fifth place in the Upper Austria Grand Prix followed by a bronze win in Dushanbe, Tajikistan.
At the world championships, it didn't go so great and I lost in the first fight. Actually everything was okay, I felt string and also the fight was good, I just felt like I was missing the strength. So after the fight I talked with my coach and he said since it is just the strength that we are missing, let's try 70s again. I am always sitting around 75kg anyways so I tried it in Austria, came up with a fifth place, I was a little bit unthankful [she laughs] but it was okay, and then third place in Dushanbe. I'm now going to fight in the grand slam this weekend so I'm here for the preparation, just yesterday and today, and I leave tomorrow with Akil and Nora [Gjakova], then Laura [Fazliu] will join us.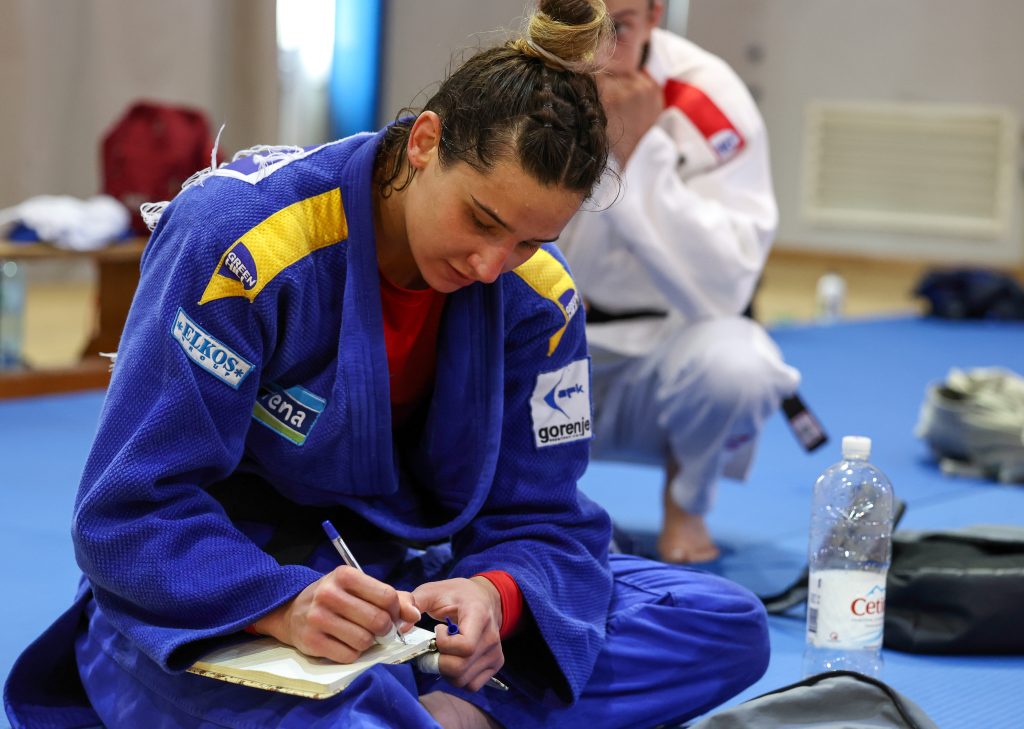 Of course, with success at -78kg it wasn't such an obvious decision to change categories but for Kuka she is convinced this was the best option.
I feel good now, I just felt that the strength was missing and now I'm feeling really good. Comparing myself to the top of the weight, [Anna Maria] Wagner, [Madeleine] Malonga, [Inbar] Lanir, they are really physically strong and now I can feel it in the randori. I can dominate better with the grip, I can do what I want to do. It has been since 2017, six years ago I was in this category but I am happy and I think it's the right decision, now all I have to do is collect some points for the Olympics! But I think it is going to work out.
Now she has sights sets on a medal in the Qazaqstan Barysy Grand Slam this weekend. Today is her final day of preparation in Poreč and her mission to qualify for Paris is well underway. Currently ranked #46 she still has a few jumps to make to climb the ranking but she was strong enough to do it in the previous cycle, she seems more than capable of doing it again with her new-found motivation.
Judoka
Author: Thea Cowen
---