The opening day of the World Judo Masters in St. Petersburg saw host nation Russia suffer a surprising shut-out in all three of the men's categories. Not one of their men made it to the podium and yet Russia still managed to close day one in third place in the medal table after Irina DOLGOVA took silver in the -48kg category and Natalia KUZIUTINA won gold in the -52kg category. It goes without saying that it was a strong Russian men's team, given that this was The Masters where all the competitors are invited based on their being highly placed on the IJF World Ranking List. So, on the one hand disappointment as far as the men are concerned, but a successful and pleasing showing from the women for Russia.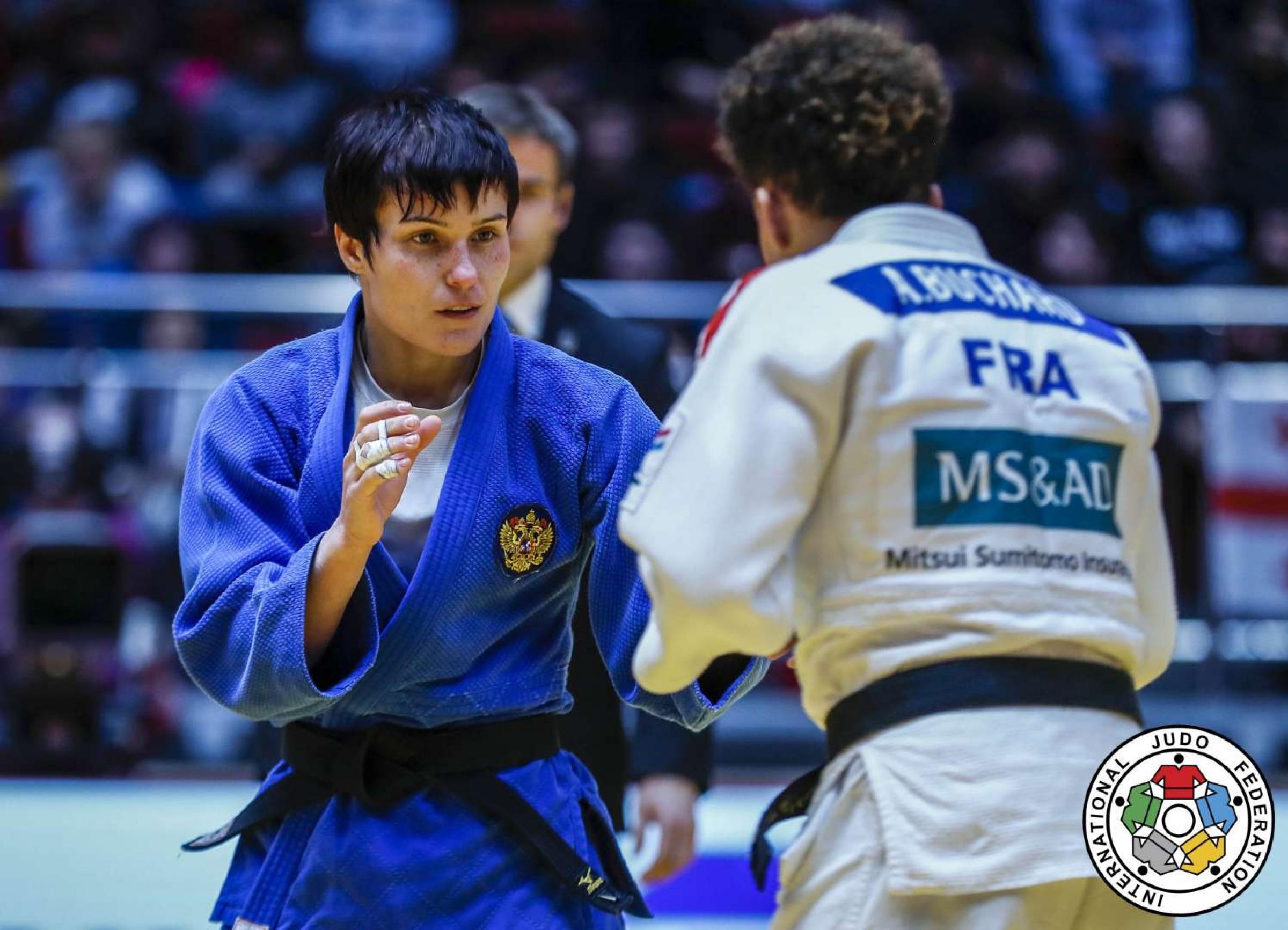 Kuziutina was appearing in her third Masters final, having won gold in Rabat, Morocco in 2015 and silver in Guadalajara, Mexico in 2016, and must now rank as one of Russia's most successful women judoka ever. A first round against Astride GNETO (FRA), whom she held with mune gatame for ippon, saw Kuziutina drawn in the quarter final against Distria KRASNIQI (KOS) to whom she had lost at the Paris Grand Slam in February. This time around however, a single error by Krasniqi in the golden score period allowed Kuziutina to counter the Kosovan's attempted ko soto gake and the Russian advanced to the semi final.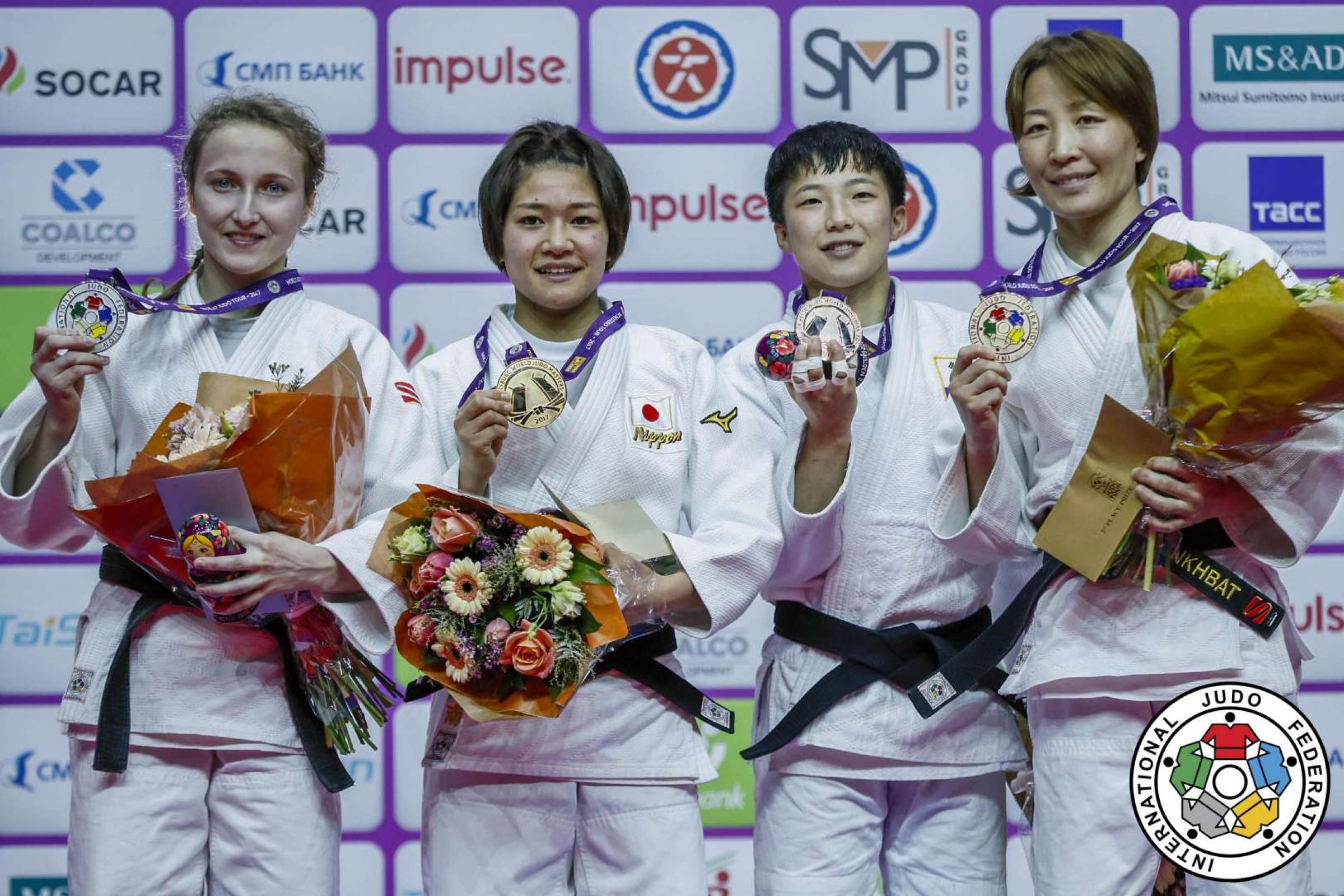 -48 kg 1. TONAKI, Funa (JPN) 2. DOLGOVA, Irina (RUS) 3. JEONG, Bokyeong (KOR) 3. MUNKHBAT, Urantsetseg (MGL)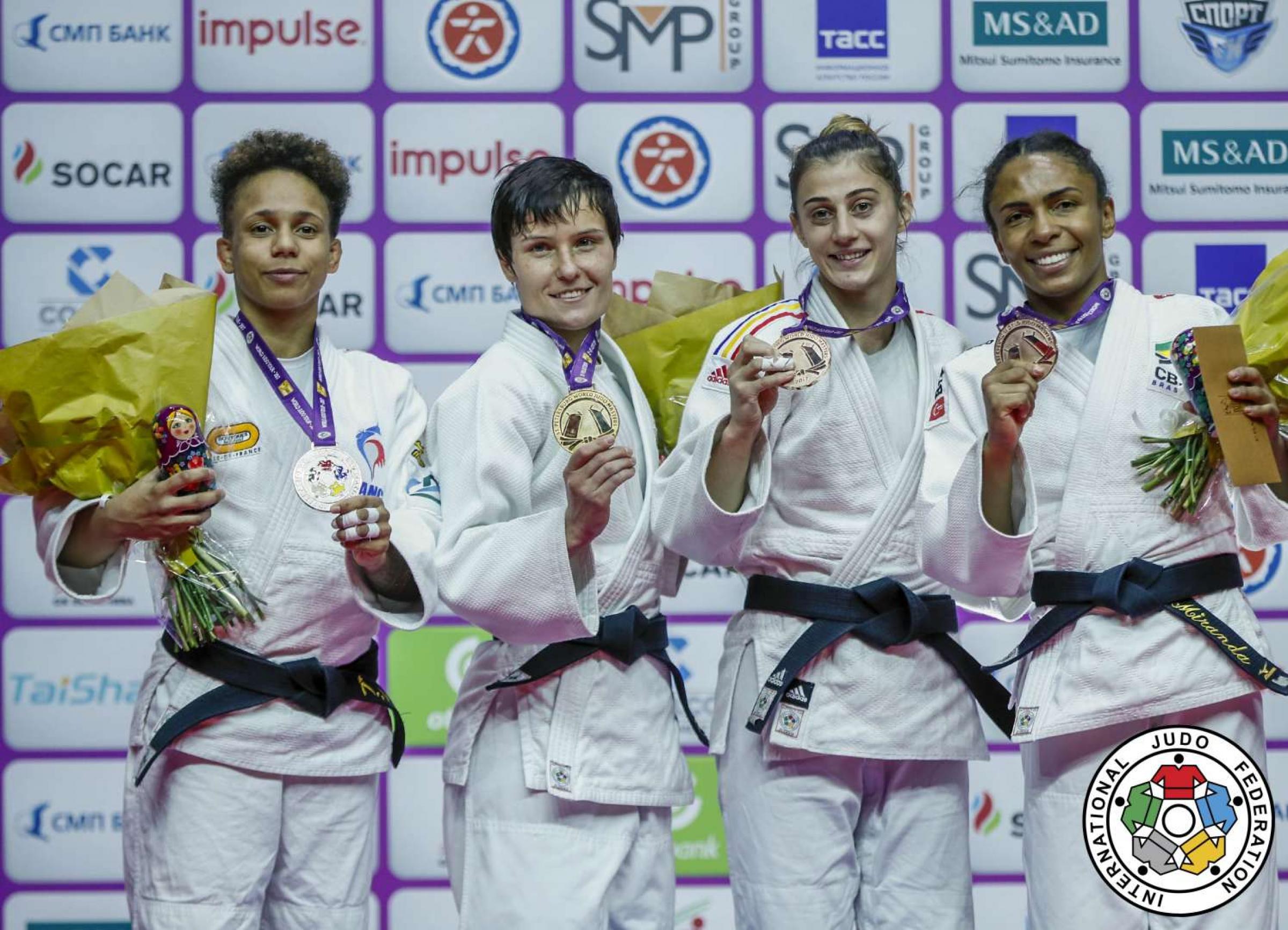 -52 kg 1. KUZIUTINA, Natalia (RUS) 2. BUCHARD, Amandine (FRA) 3. FLORIAN, Alexandra-Larisa (ROU) 3. MIRANDA, Erika (BRA)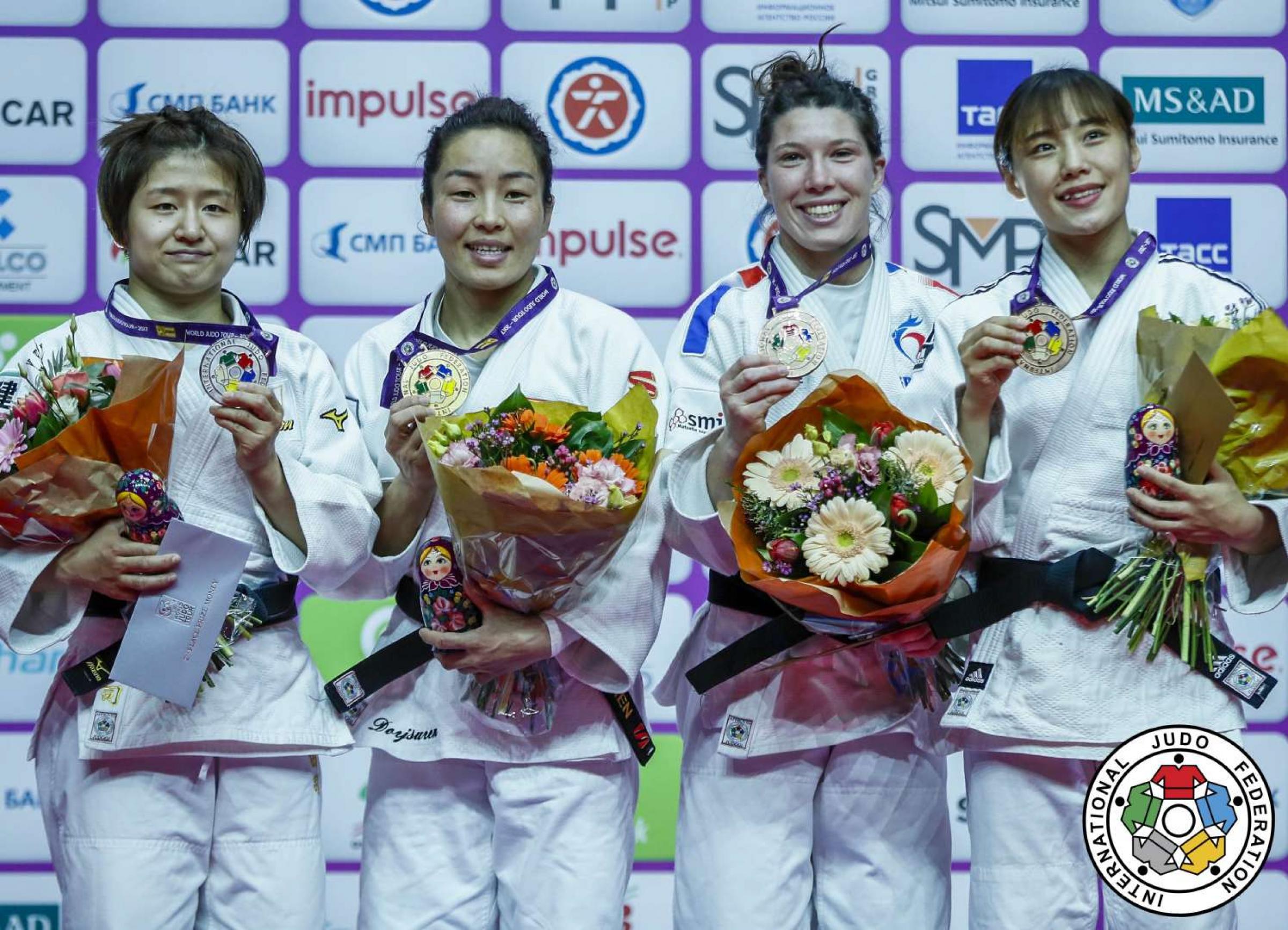 -57 kg 1. DORJSUREN, Sumiya (MGL) 2. YOSHIDA, Tsukasa (JPN) 3. RECEVEAUX, Helene (FRA) 3. KWON, Youjeong (KOR)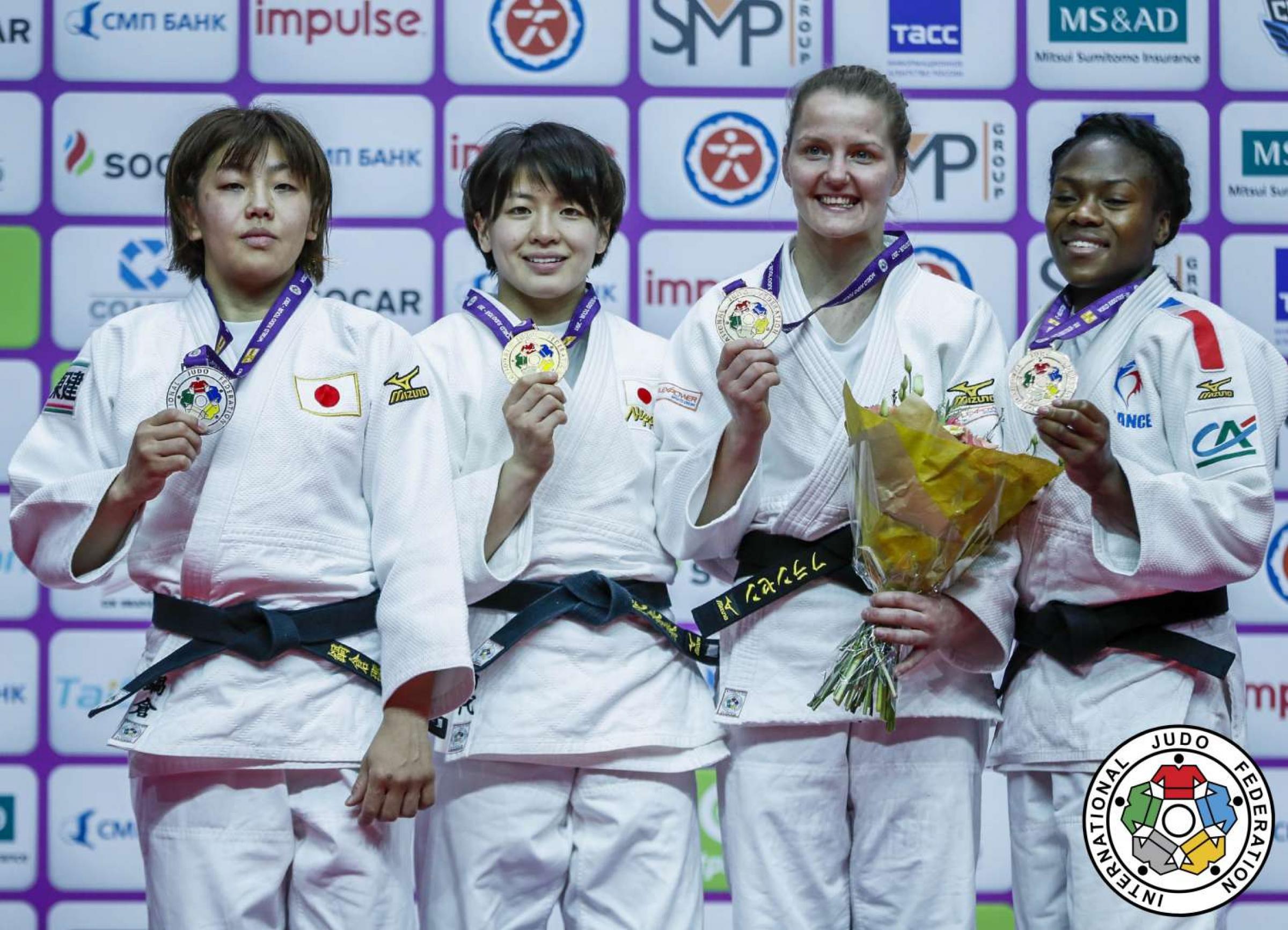 -63 kg 1. TASHIRO, Miku (JPN) 2. NABEKURA, Nami (JPN) 3. FRANSSEN, Juul (NED) 3. AGBEGNENOU, Clarisse (FRA)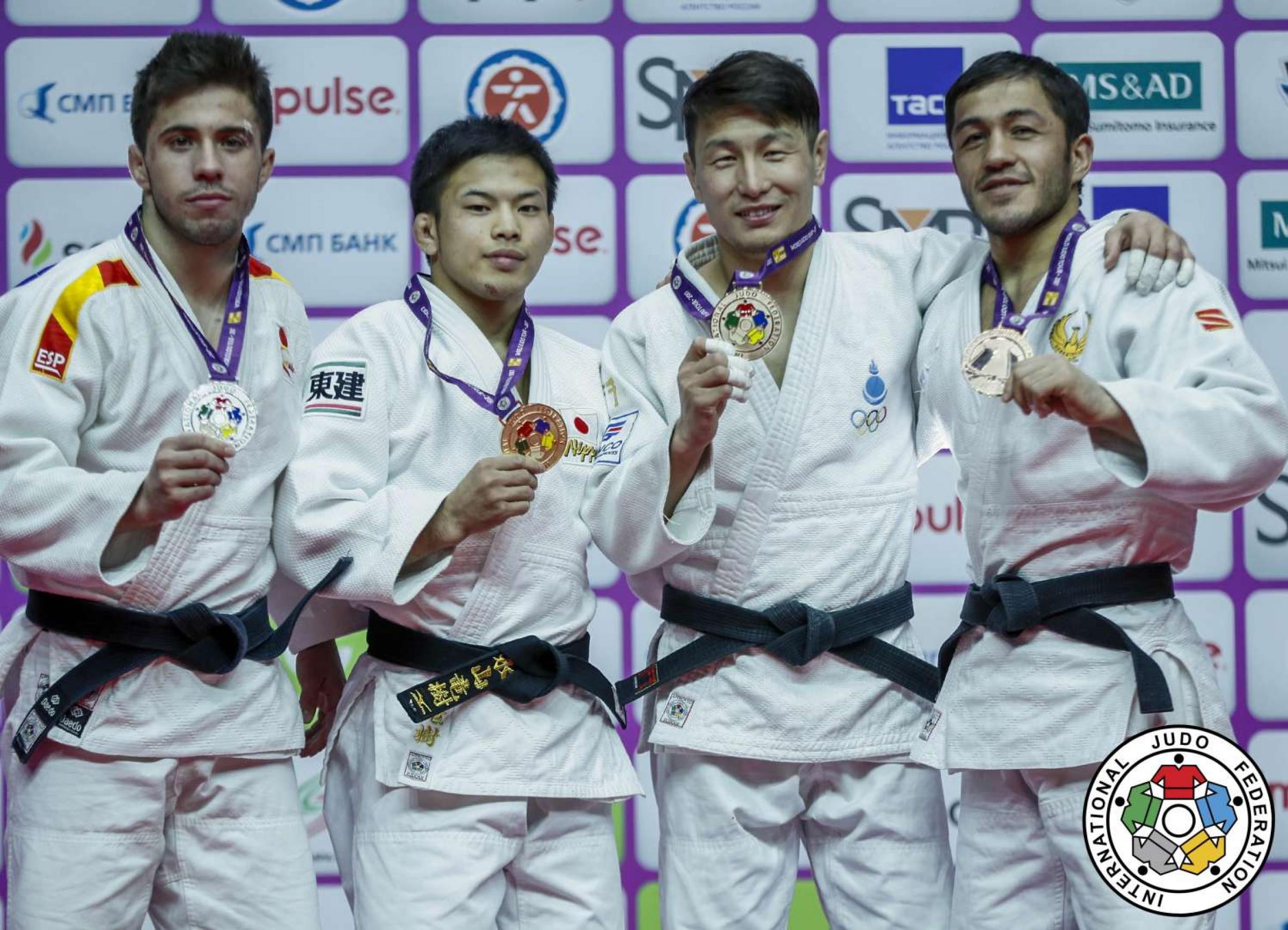 -60 kg 1. NAGAYAMA, Ryuju (JPN) 2. GARRIGOS, Francisco (ESP) 3. DASHDAVAA, Amartuvshin (MGL) 3. LUTFILLAEV, Sharafuddin (UZB)
-66 kg 1. GANBOLD, Kherlen (MGL) 2. ZHUMAKANOV, Yeldos (KAZ) 3. MARGVELASHVILI, Vazha (GEO) 3. SHMAILOV, Baruch (ISR)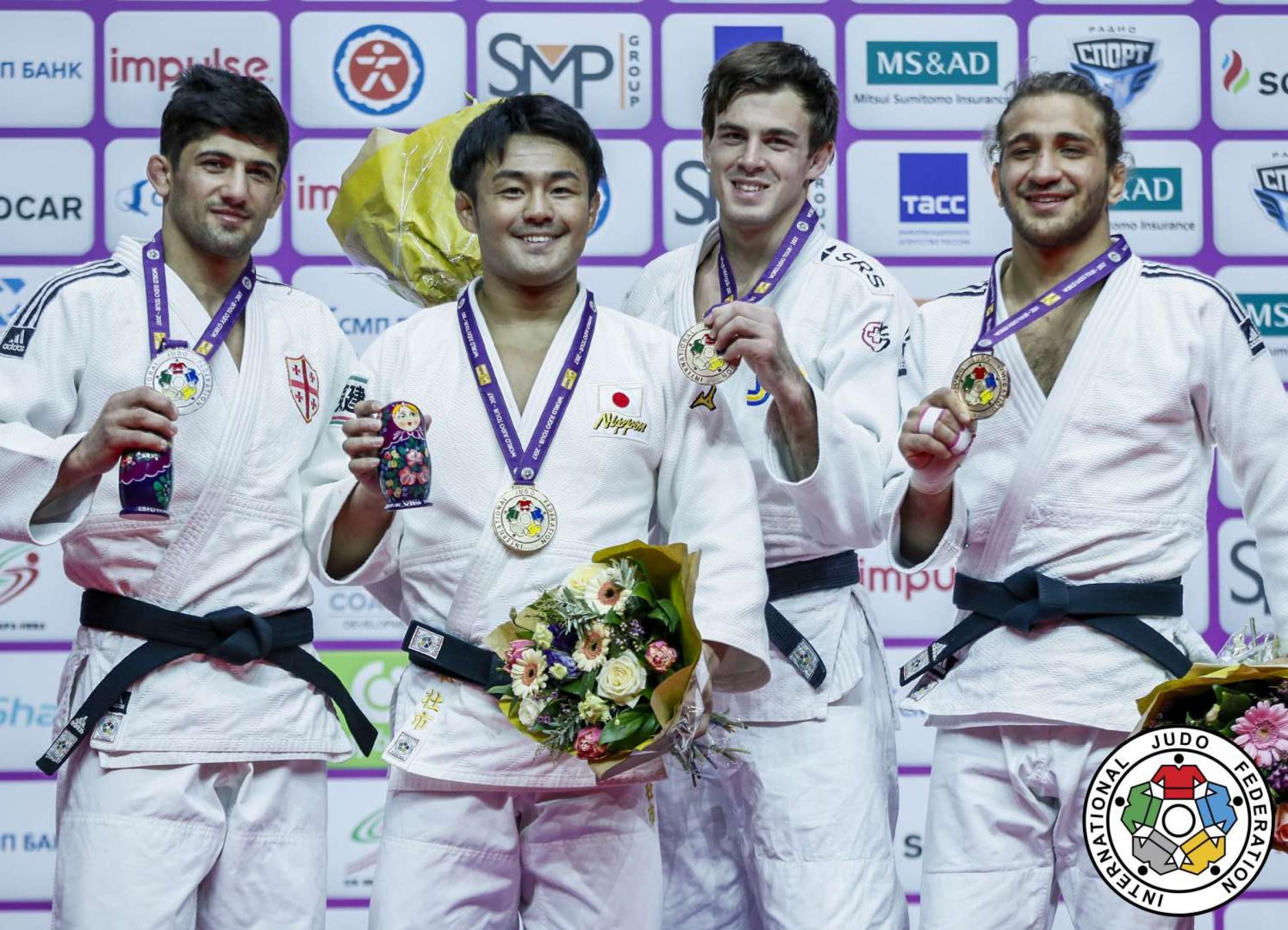 -73 kg 1. HASHIMOTO, Soichi (JPN) 2. SHAVDATUASHVILI, Lasha (GEO) 3. MACIAS, Tommy (SWE) 3. HEYDAROV, Hidayat (AZE)
Jessica PEREIRA (BRA) was Kuziutina's opponent but the current Pan-American champion was outgunned in newaza as Kuziutina having first secured kuzure kesagatame then switched to jujigatame from which Pereira was forced to submit. In the final it was Amandine BUCHARD (FRA) who would have to face Kuziutina and the home crowd. Kuziutina had defeated Buchard in a rather unattractive battle in the repechage of the world championships in Budapest. Here too in St. Petersburg the opposing styles made for a tense, tactical match-up that went into golden score where, after a little over three minutes, Kuziutina was able to come up with a yoko sutemi waza for waza ari to take the gold medal.
Judoka
---