An exciting day of judo in the World Judo Championships Doha 2023 led to an even more exciting final block. 
Opening the finals were the women's -78kg Guusje STEENHUIS (NED) and MA Zhenzhao (CHN). Past experience would tell us that this medal would go to Steenhuis, with a 4:1 win record, and the Dutch athlete was able to back up the stats, upgrading to 5:1. Nevertheless it was a tough head to head which was decided by shidos but she proved that she is still here for a place on the podium.
Alice BELLANDI (ITA) came in as the number one seed today and was only robbed of the final place by Inbar LANIR (ISR), meaning she was sent to the bronze fight against current Olympic champion, HAMADA Shori (JPN). Though her attacks were falling short of a score, she was always in danger of Hamada's ne waza skills, but Bellandi remained strong and continued to assault her opponent with strong attacks and eventually the Japanese athlete picked up three shidos for passivity. For those who didn't catch the live stream, she let everyone know that 'next time' the gold would be hers.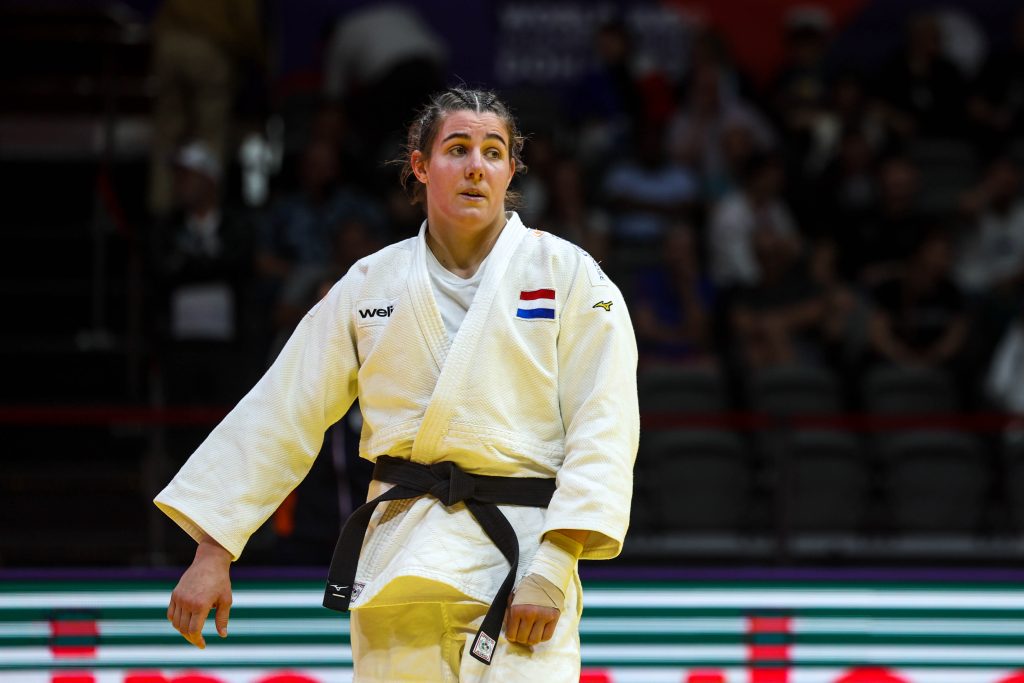 These bronze successes meant the -78kg podium would be an all-European one as we welcomed the 2011 world champion, Audrey TCHEUMEO (FRA) and Lanir of Israel. For many, the favourite was the six-time Paris Grand Slam winner from France but Lanir was not done with her surprises. An ippon score was announced but it was sent to the referee commission for analysis and the score removed, then the Israeli athlete came back yet again to prove she was worthy of the gold. With a strong grip under Tcheumeo's arm, she spun her hips through to once again launch the Frenchwoman, but this time, the ippon stuck and Israel gained it's first medal of the tournament, and Lanir her first senior world title.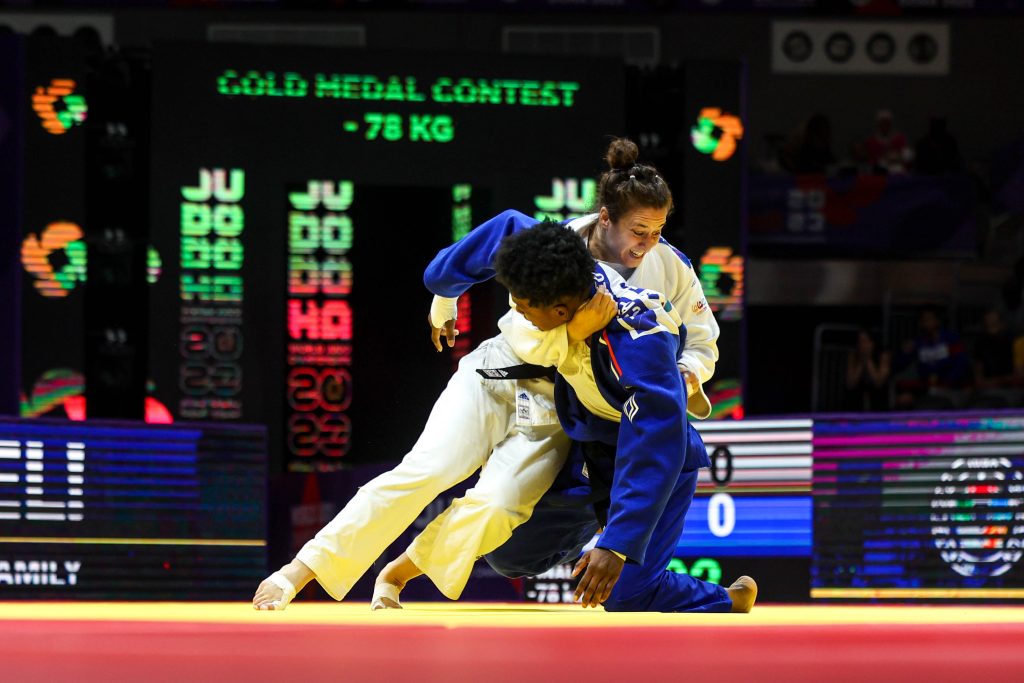 It was clearly a tough semi final loss for number one seed Ilia SULAMANIDZE (GEO), who looked as if he had lost his relaxed magic, even though he came through his repechage to meet Zelym KOTSOIEV (AZE) for bronze. Arguably, the Georgian looked in control for the majority of the contest and came very close to scoring but as he went in again, Kotsoiev was ready and threw for ippon with koshi guruma, taking his second world bronze. 
Peter PALTCHIK took another medal for Israel, a bronze medal that had been hard earned throughout the preliminaries, defeating the likes of IIDA Kentaro (JPN), Niiaz ILIASOV (AIN) and Nurlykhan SHARKHAN (KAZ). Unfortunately due to injury, Shady ELNAHAS (CAN) was unable to be in the bronze medal contest and so the medal was awarded to Paltchik, the new proud father of twins.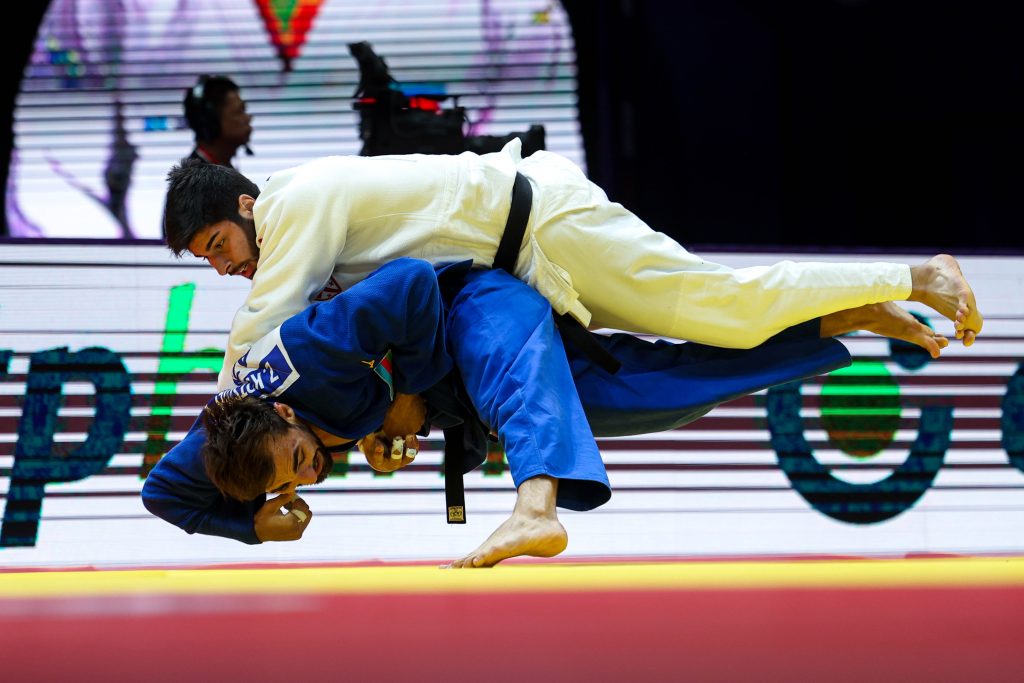 The ultimate final for Lukas KRPALEK (CZE). The Czech athlete won this title in 2014 before moving to the +100 category and taking the title there. Arman ADAMIAN (AIN) was his final opponent, the one standing in the way of the second title and Adamian played a smart match, avoiding any ne waza with the double Olympic champion. The neutral fought a tactical game and eventually Krpalek picked up his third shido.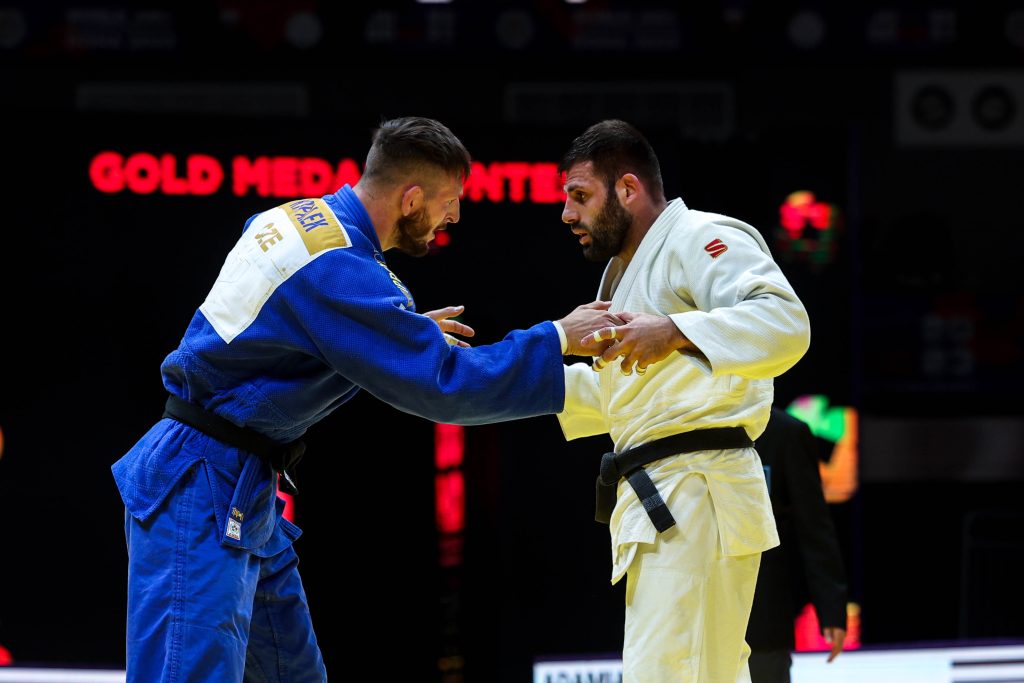 Judoka
Author: Thea Cowen
---