We have now been using the new rules for some time now and the coaches and athletes has adjusted well, however there are always opportunities for discussion and debate. The use of these seminars is paramount to ensure that everyone has the exact same understanding, and in this case, having IJF Head Referee Director Daniel Lascau also in attendance was important.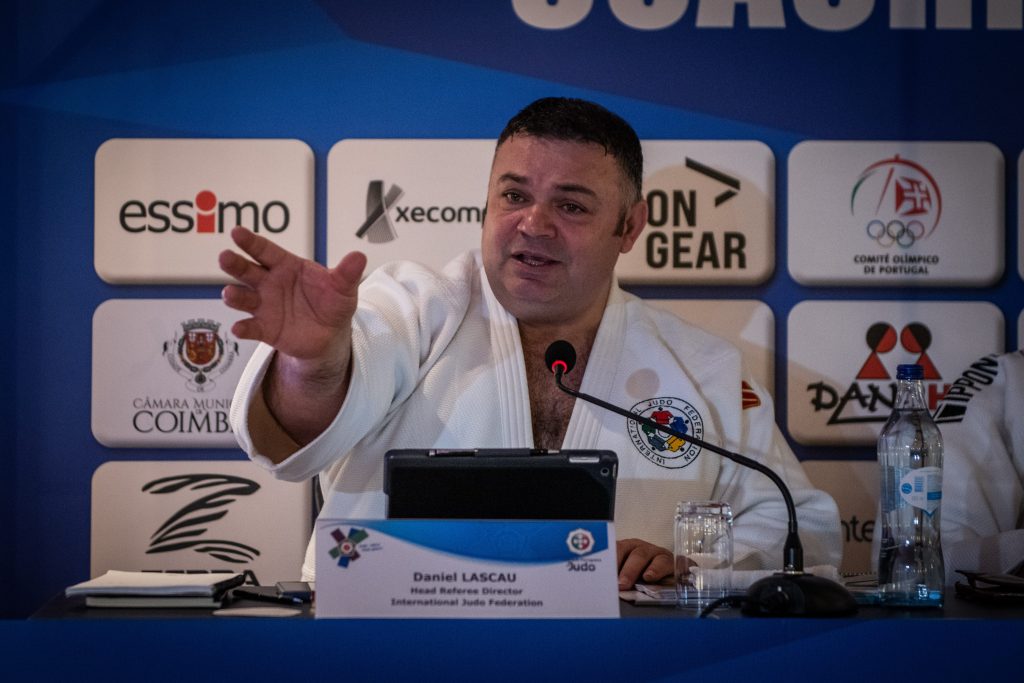 With the likes of Lascau also part of this seminar and the process of education for coaches and referees, there is the consistency needed to avoid conflict in competition settings as well as the training process for athletes and we were glad that we could speak with him about it.
The new rules aren't really that new anymore, what are the biggest benefits you've noticed so far compared to the previous ones?
Due the dynamic and development of athletes judo skills and coaches visions, IJF refereeing rules is a never ending document, trying to maintain the frame of Kodokan Judo adapted to current, modern judo. The benefits of the updates are mirrored in the clarification of waza-ari, possibilities of skillful kumikata changes and the safety of judoka especially in using head for throwing/diving. Even Paris Olympic cycle has just a period of thee years, we hope to add value to the World Judo Tour events.

There is no doubt that the IJF works well with all continental unions at all levels. What are the main benefits for the IJF, but also for the EJU, that such a seminar is held every year?
Pandemic crisis forced us to develop different ways of working. The countries around the world have own regulations and therefore an IJF Seminar where we could meet all together, physically, was not possible. The Continental Unions found ways of continuing education of judo and implementation of refereeing rules, virtually and physically. The Experience of EJU Refereeing and Coaches seminar in Lisbon was a confirmation that coaches and referees need to meet, discuss, ask questions, share informations by meeting in one place. Congratulation to EJU for making this possible.
In total, 113 persons were involved in the seminar, 68 participants (62 referees and 23 coaches) and 28 officials (IJF, EJU and PJF members). Over the course of the two days 174 video examples were pre-selected by EJU Refereeing Director Alexandr Jatskevitch and EJU Head Referee Commissioner Franky De Moor, 137 of which were related to the new adapted rules. It was reported by Jatskevitch that the EJU Referee Commission together with IJF Head Referee Director did a really great job on getting the uniform decisions. This was also married by physical presentations and examples to clear up any disputes.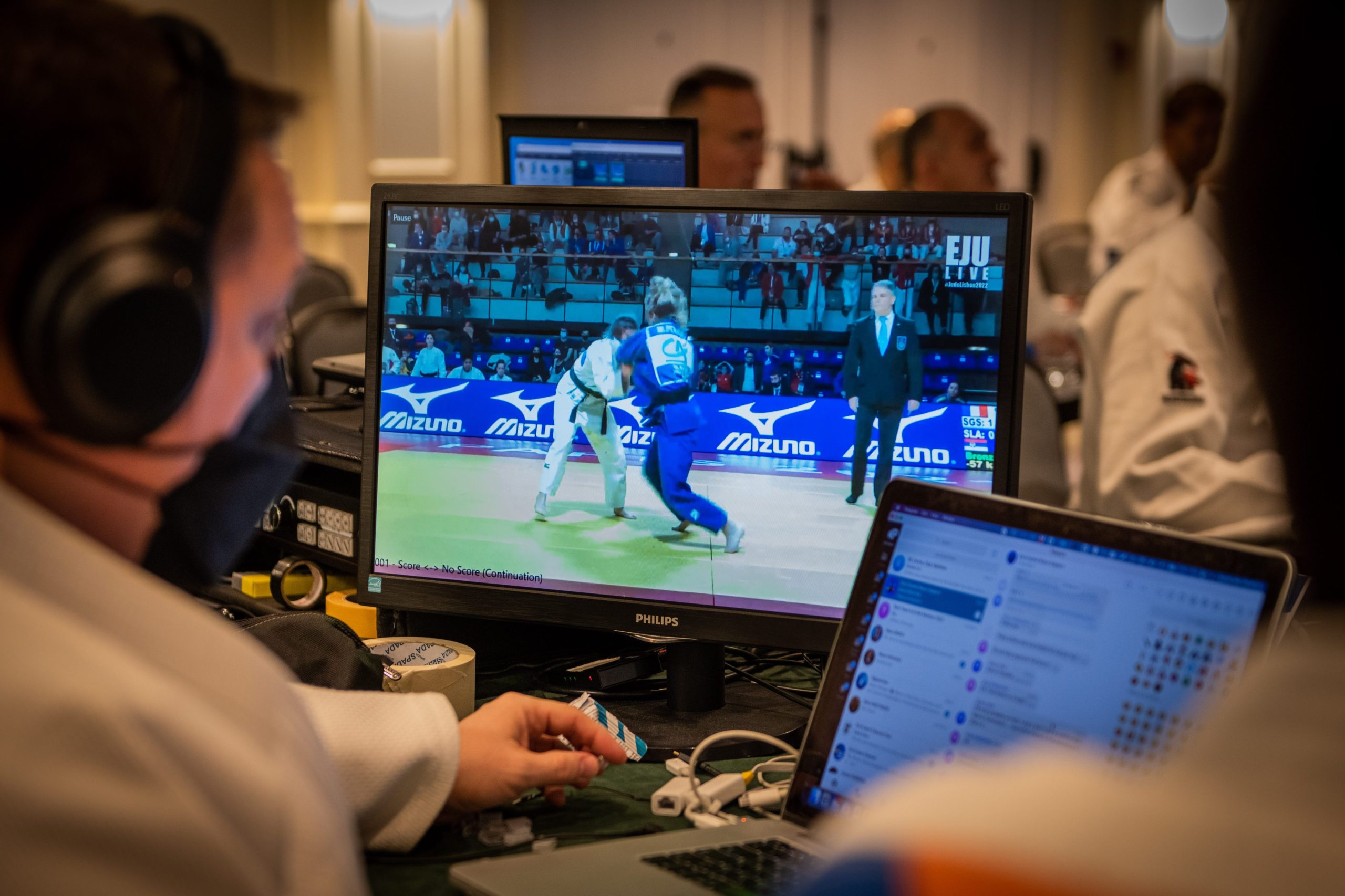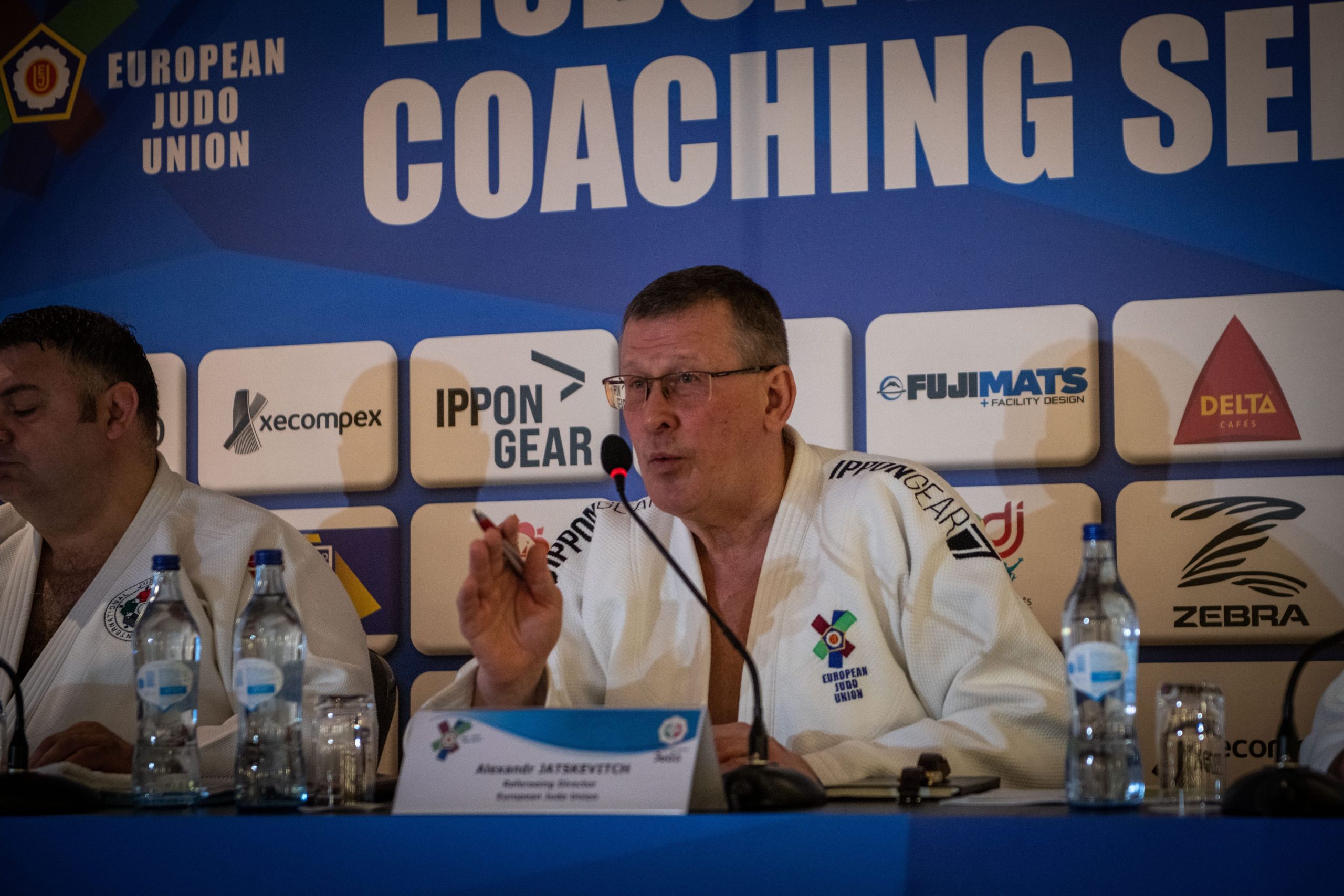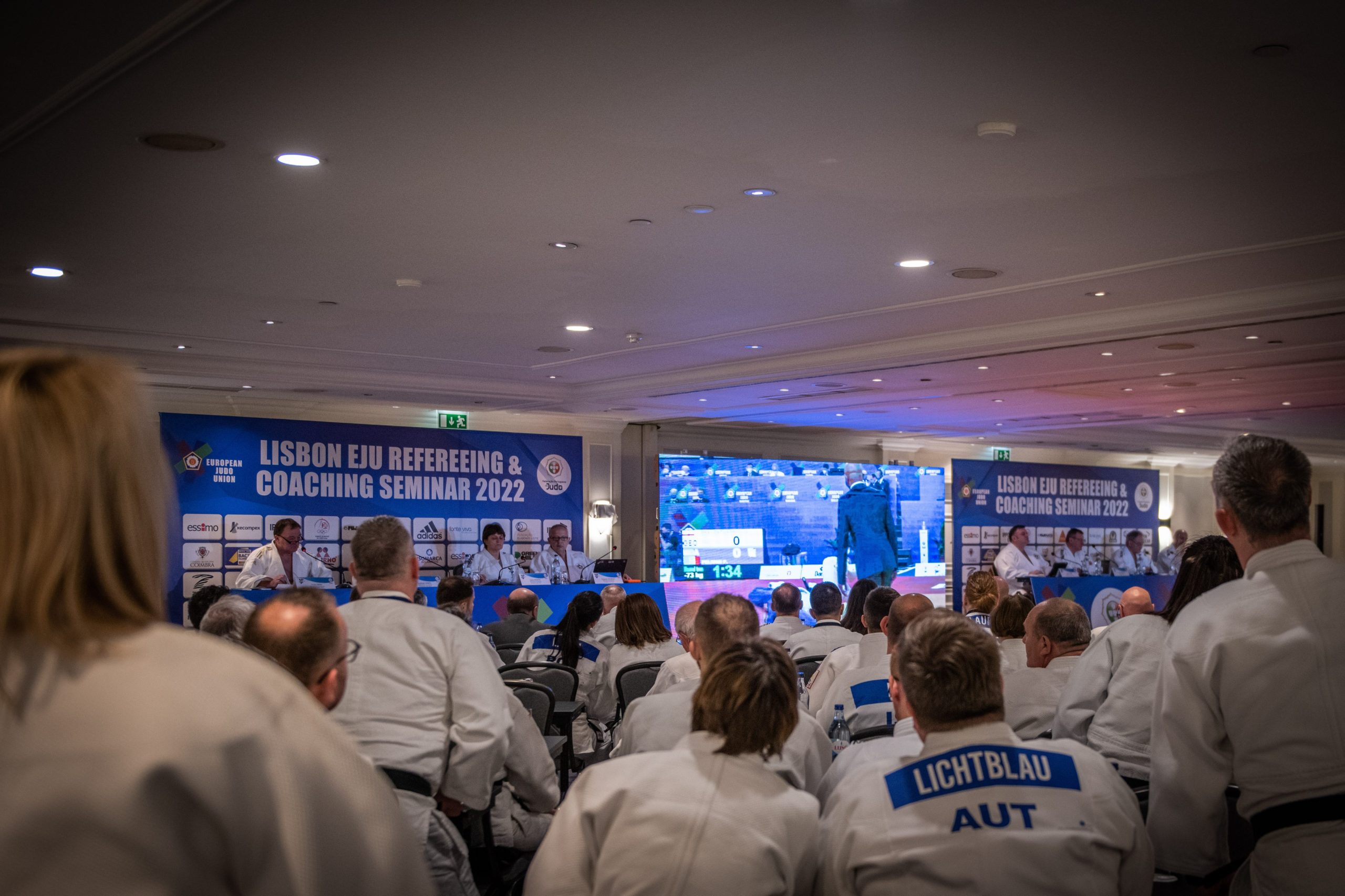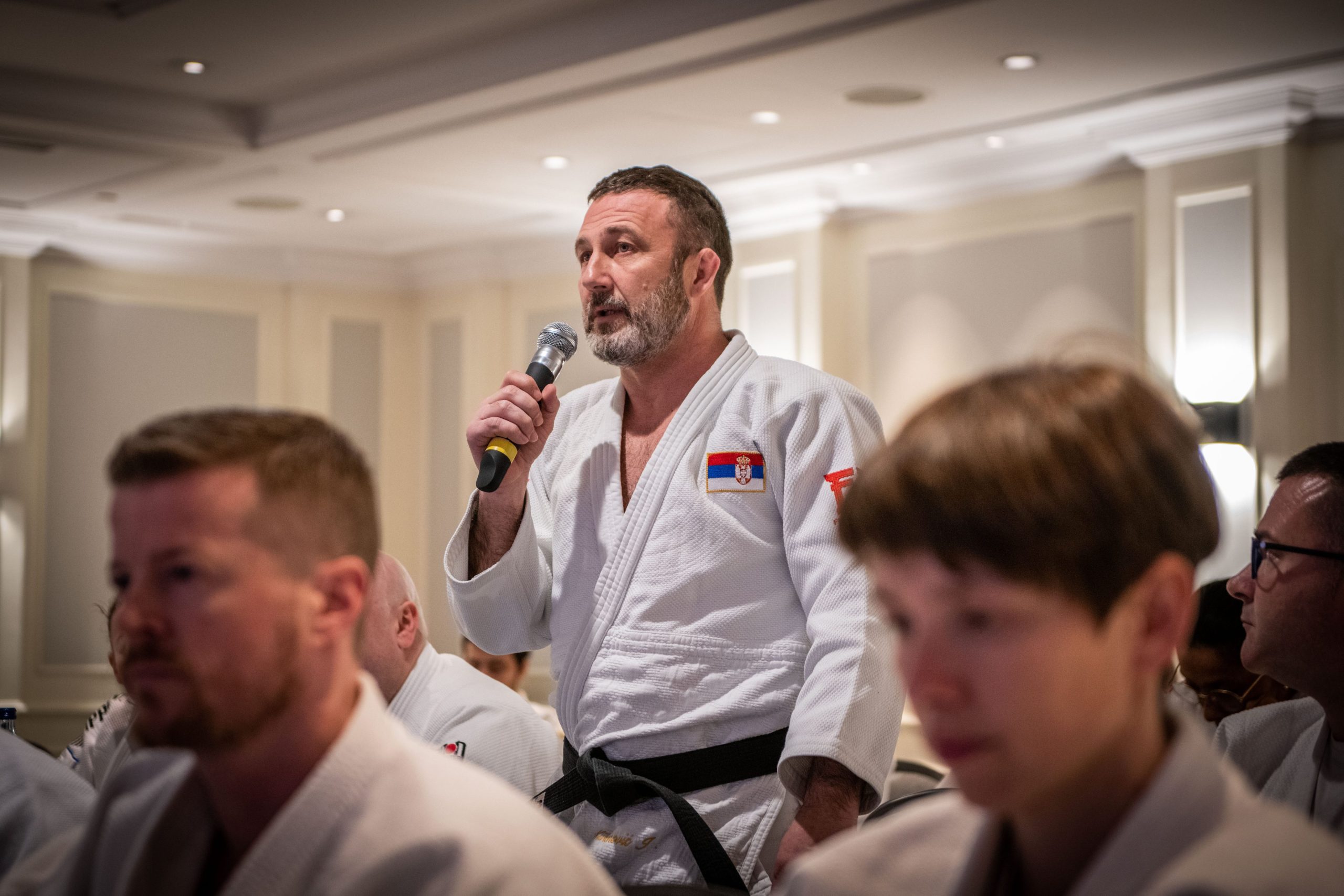 Author: Thea Cowen
---