Who we now see in the coaching chair for Team Georgia, was once a successful judoka before his transition. Lasha GUJEJIANI's tremendous achievements leading his team have now seen him recognised with the EJU Male Coach Award 2021. The Olympic Games in Tokyo saw Georgia take home four medals, including a stunning gold from the young Lasha BEKAURI in the -90kg category.
Gujejiani holds both world and European medals in the +100kg category, and in 2010 assisted his team to the European Team title in Vienna.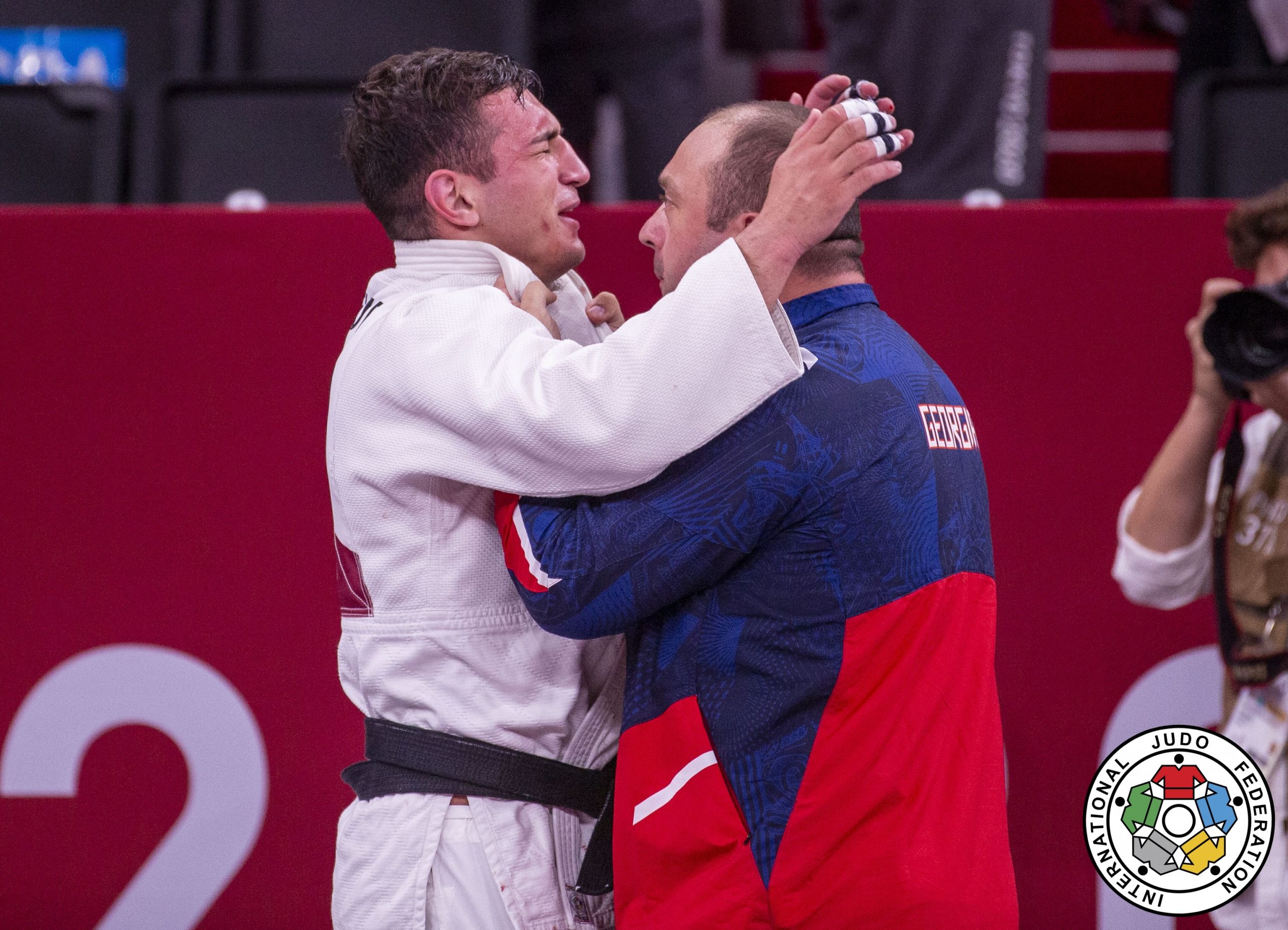 Lasha BEKAURI took gold in the Tokyo Olympic Games with Lasha GUJEJIANI in his chair. © Gabriela Sabau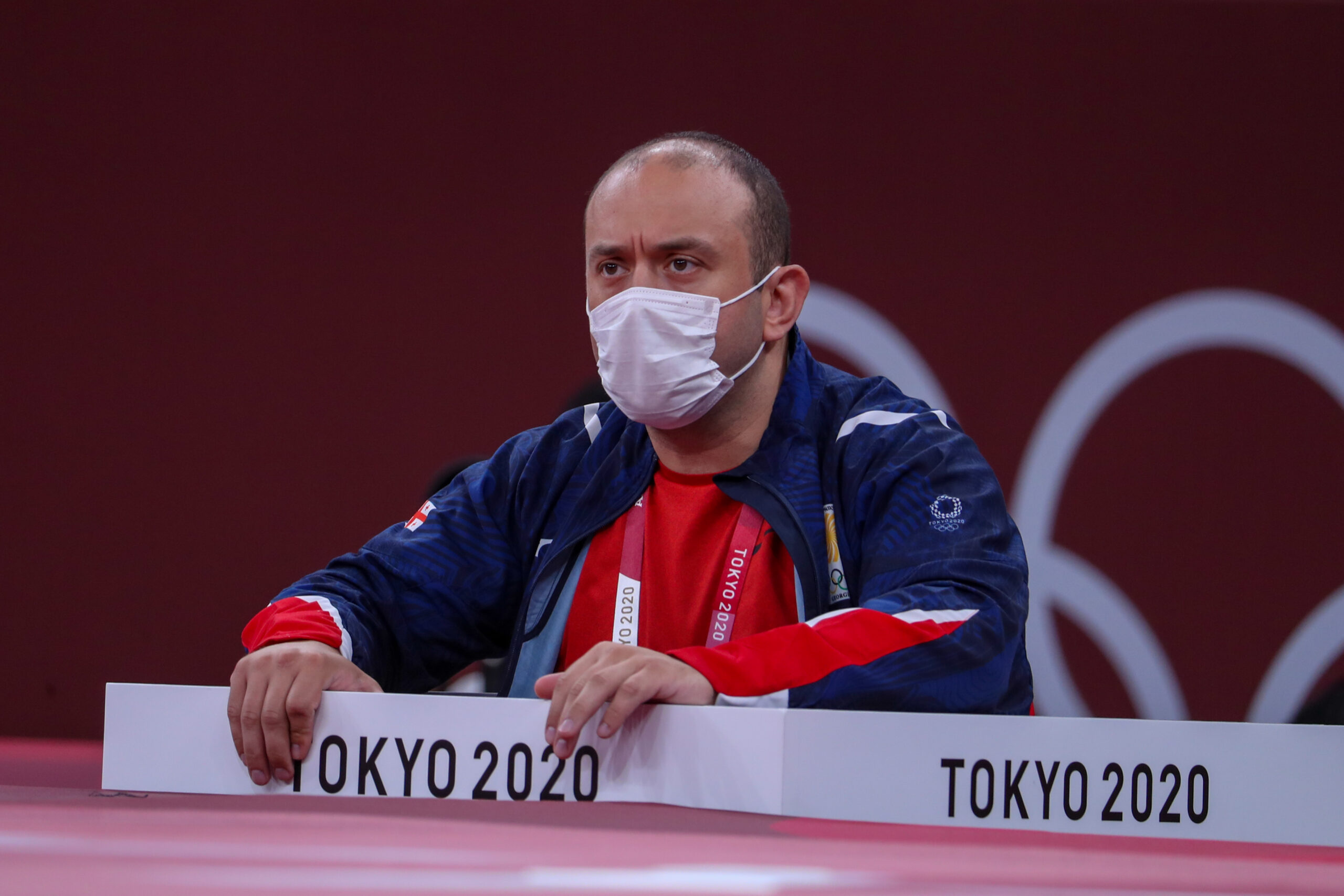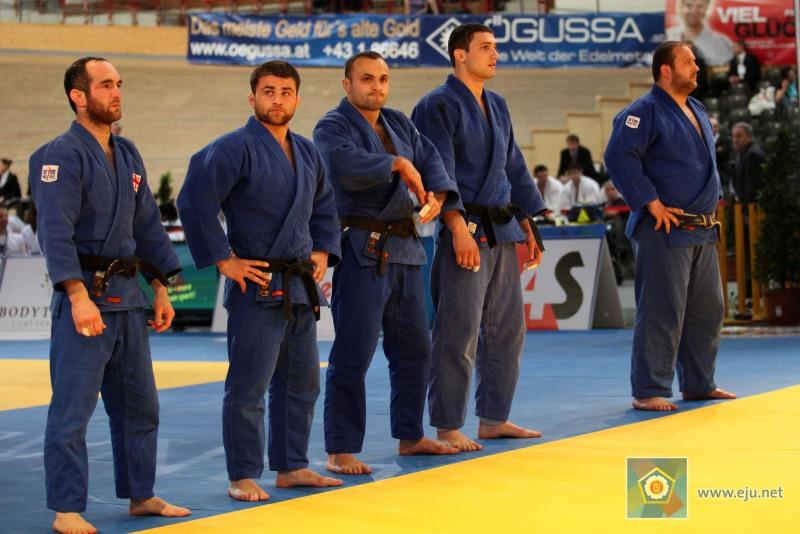 2010 European Team Champions: David Asumbani (GEO) Zaza Kedelashvili (GEO), Levan Tsiklauri (GEO), Varlam Liparteliani (GEO), Lasha Gujejiani (GEO).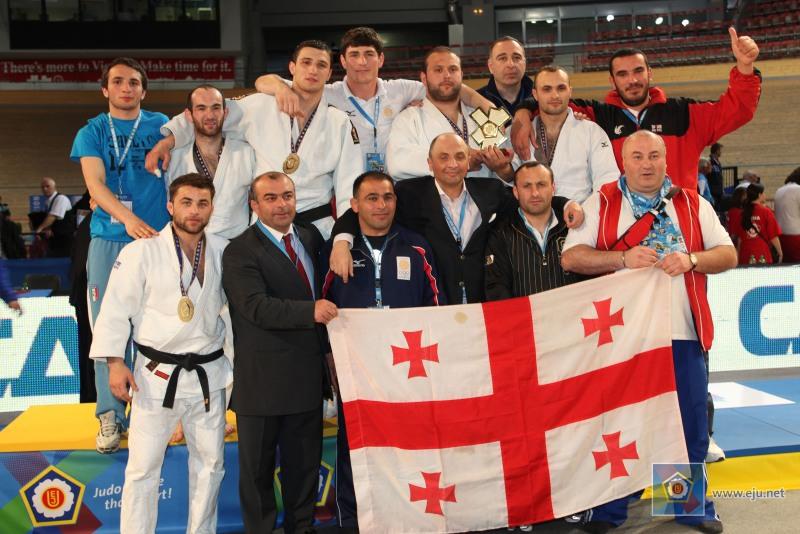 Team Georgia: 2010 European Team Champions
Varlam LIPARTELIANI has worked with Gujejiani, both competing on the same team like in the 2010 European championships as well as during his career as a coach and has great praise for his team mate,
This is very good for me because when we fought together we were such good friends and now he is coaching we still have this good friendship and after he came to be the national team head coach I was very proud. He is a professional and I wish him good luck!
Judoka
Author: Thea Cowen
---